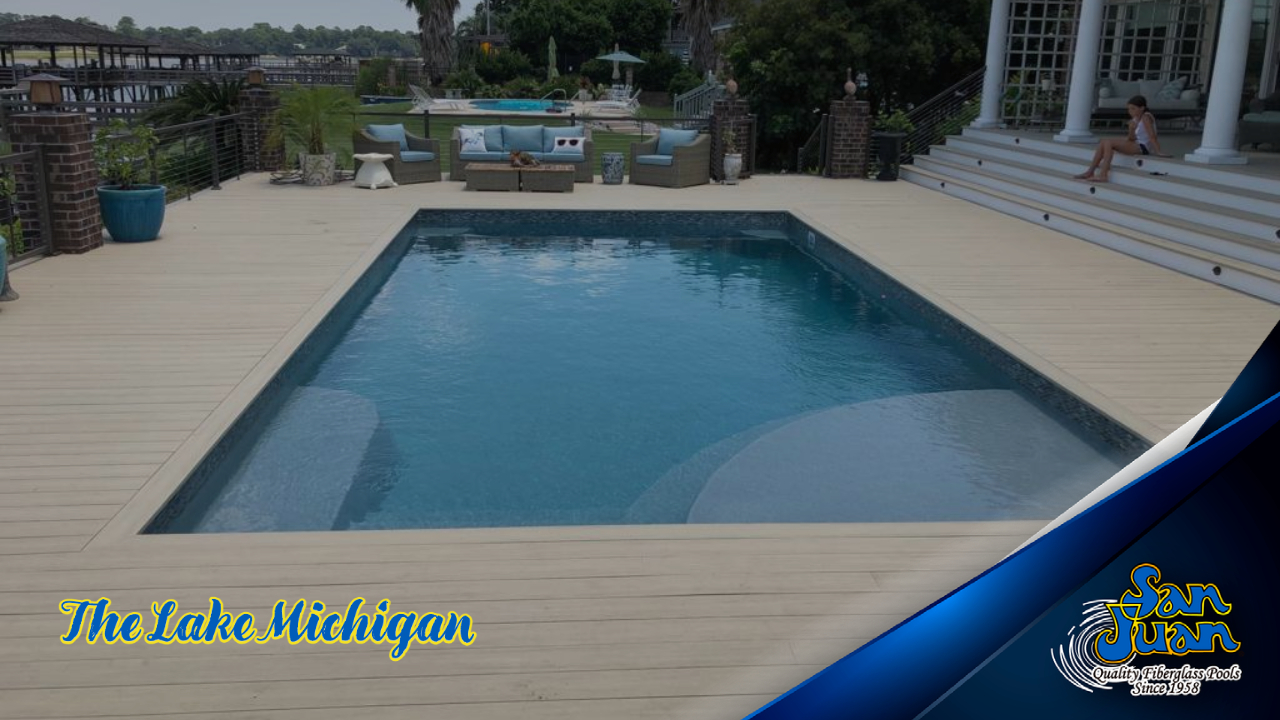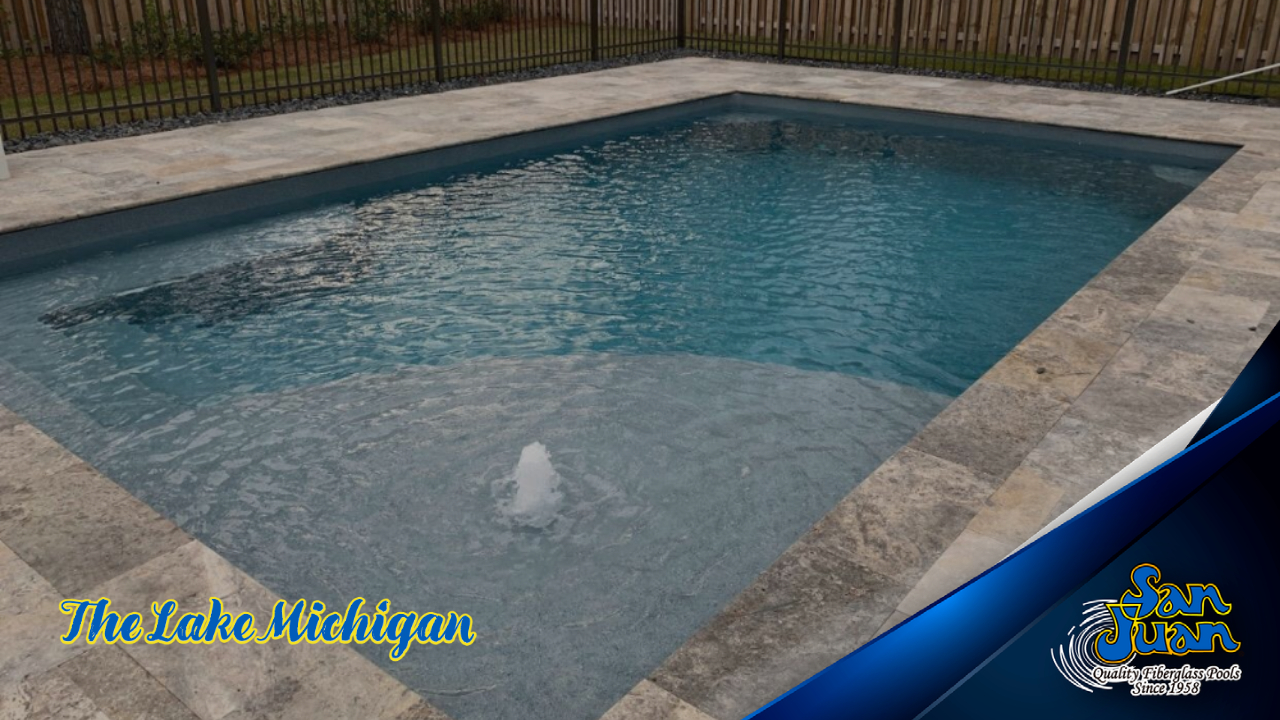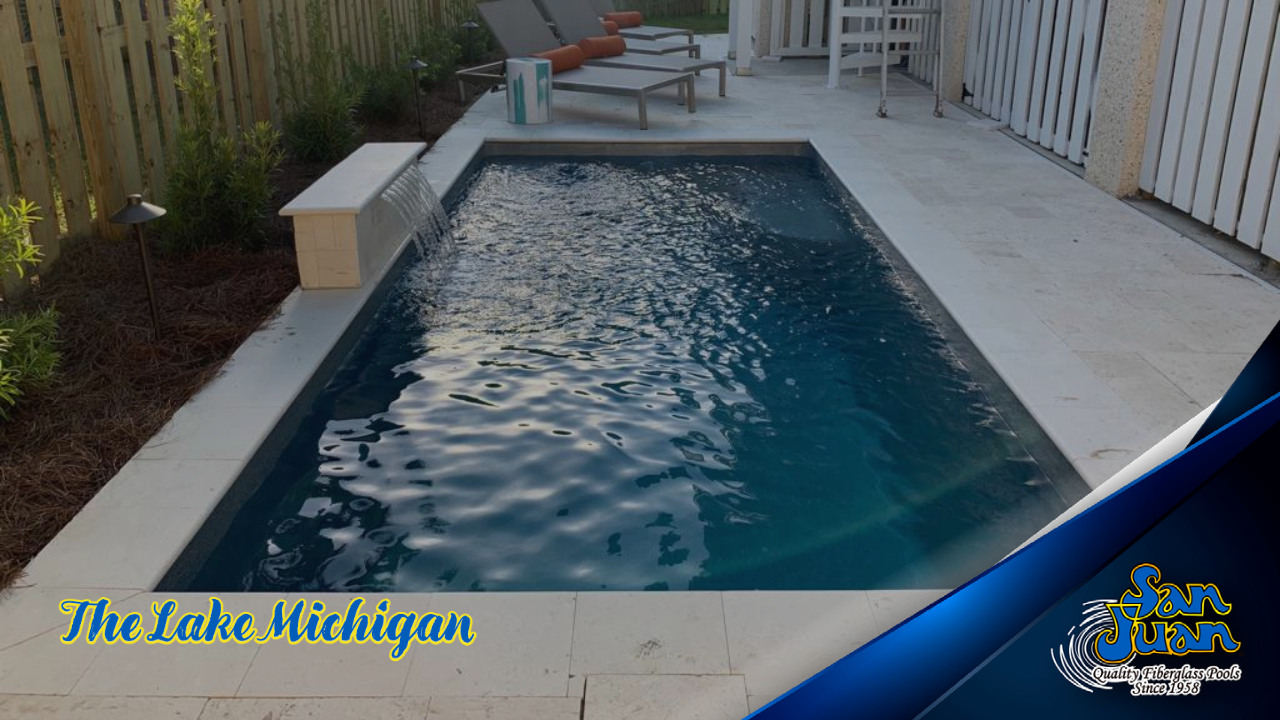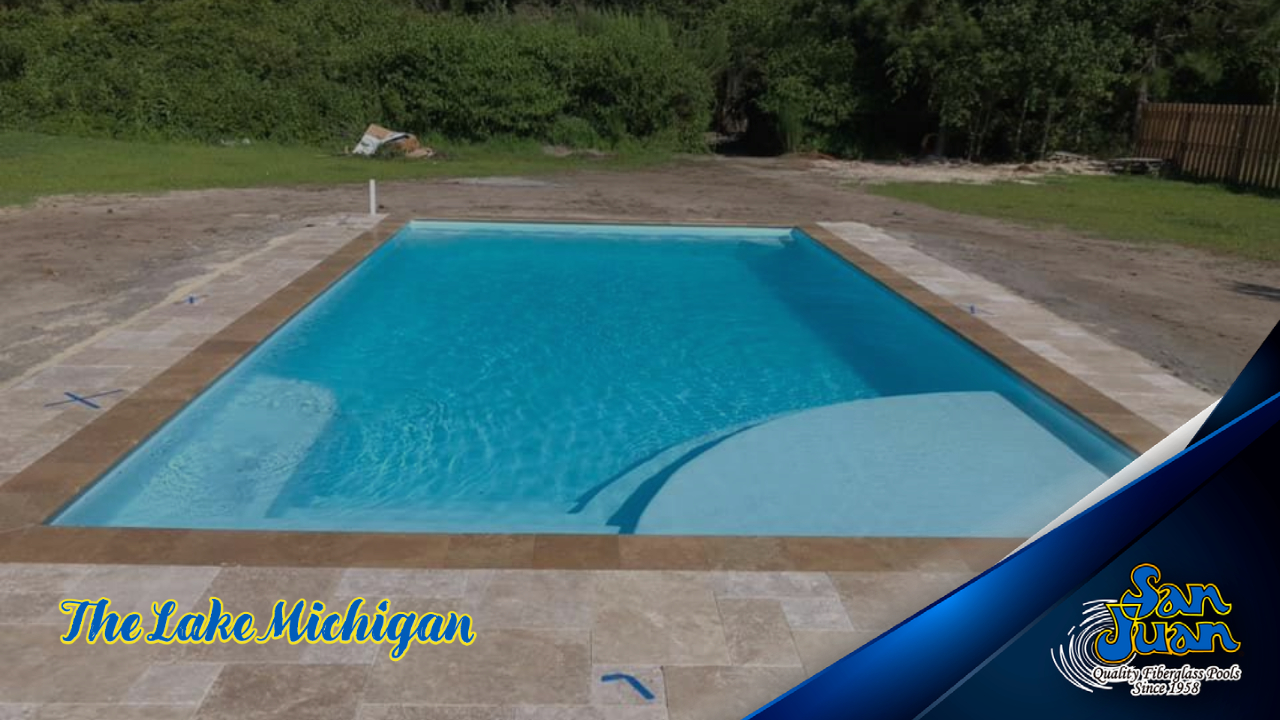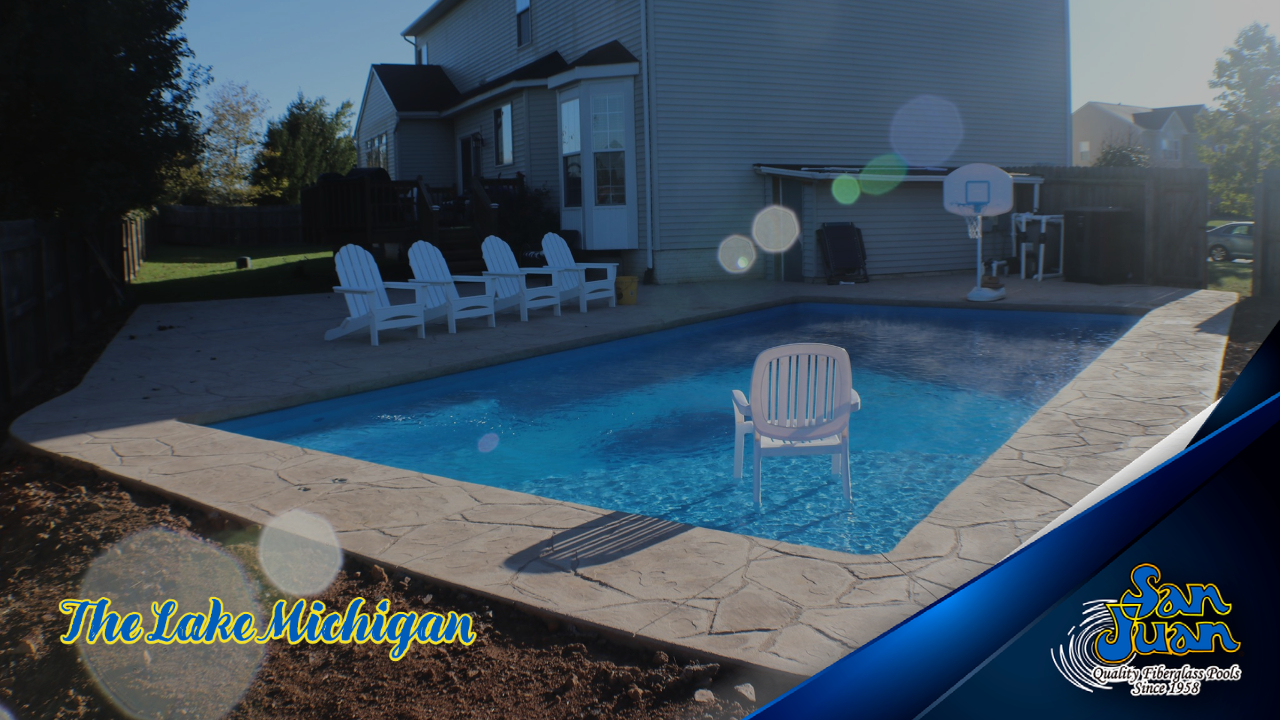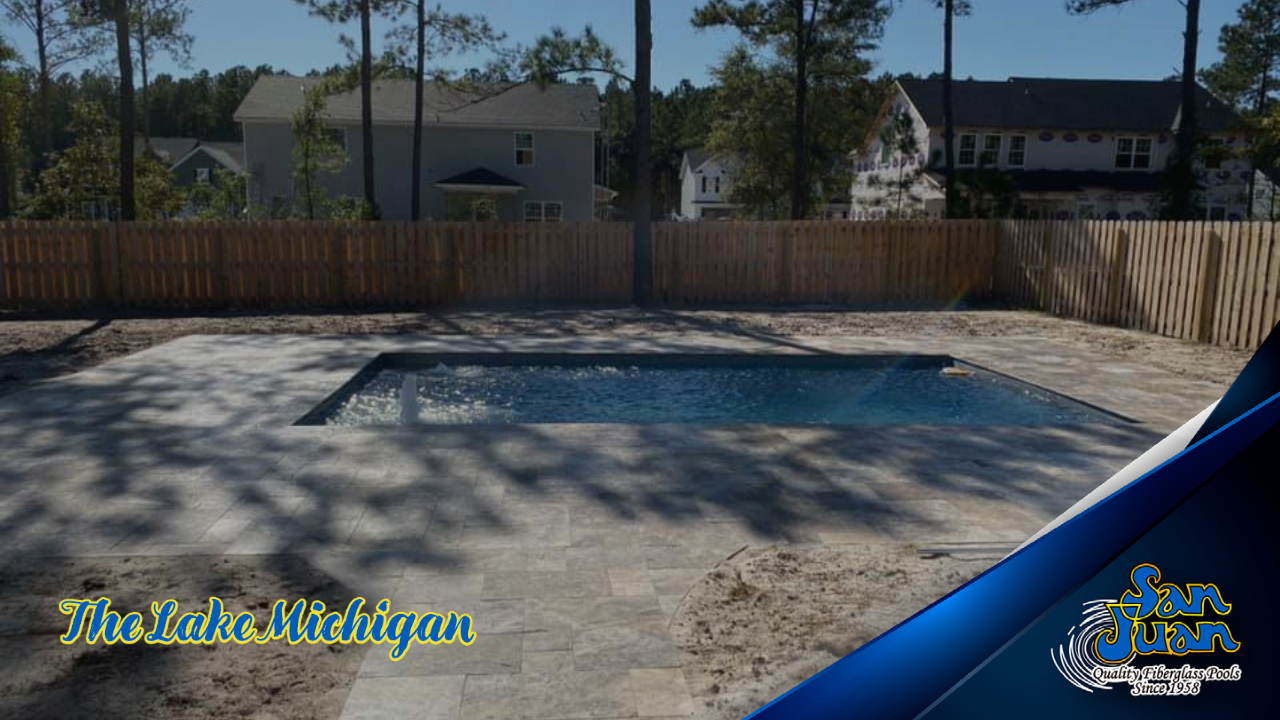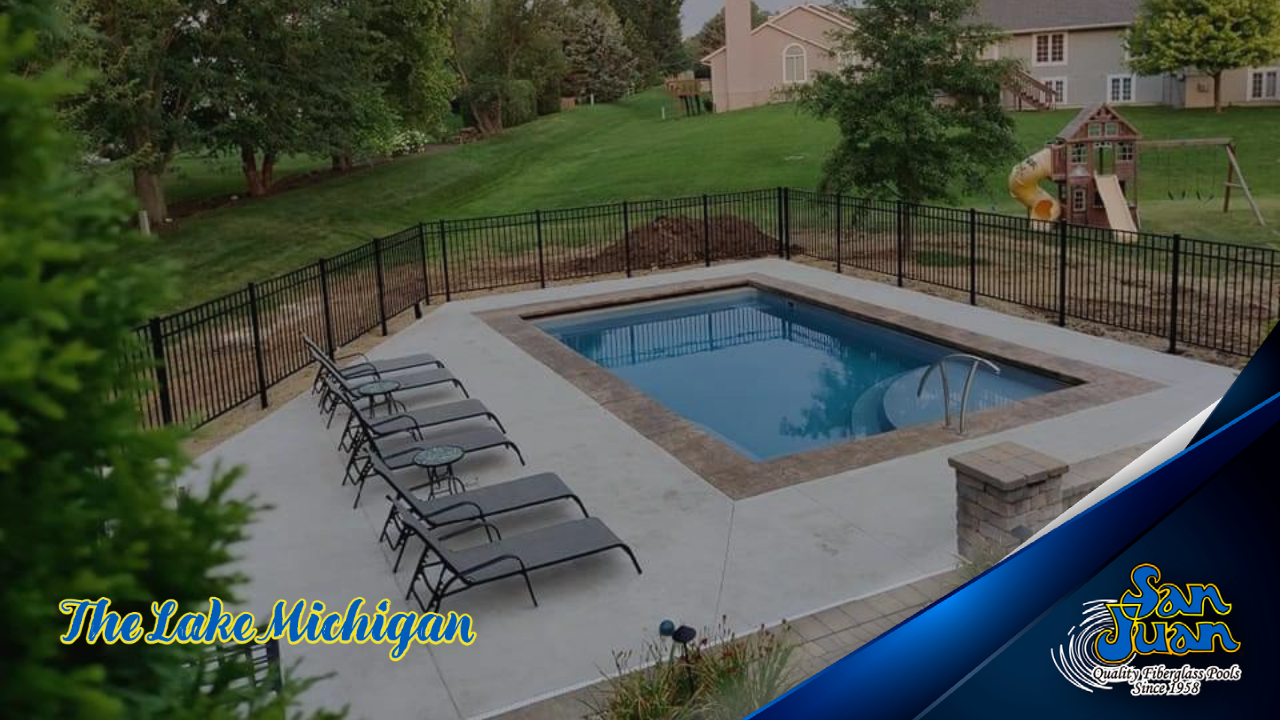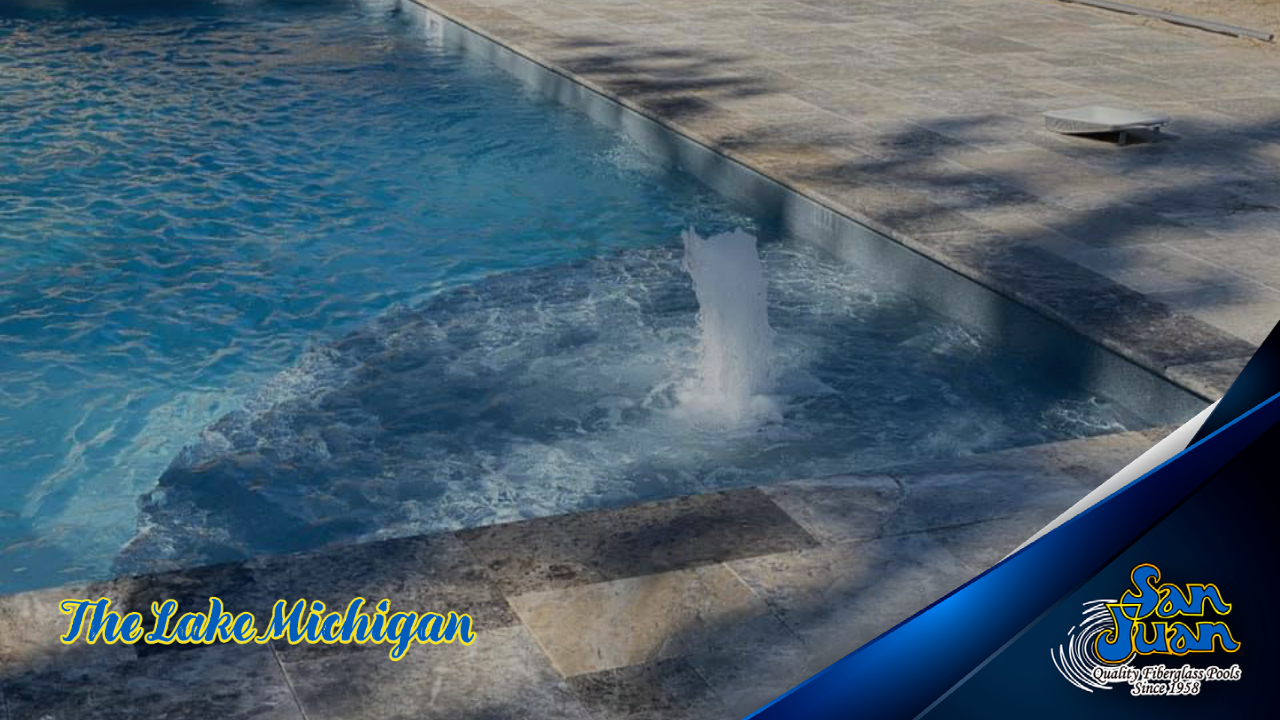 The Lake Michigan – A Modern, Rectangular Layout
The Lake Michigan – A Modern, Rectangular Layout
The Lake Michigan – A Modern, Rectangular Layout
The Lake Michigan – A Modern, Rectangular Layout
The Lake Michigan – A Modern, Rectangular Layout
The Lake Michigan – A Modern, Rectangular Layout
The Lake Michigan – A Modern, Rectangular Layout
The Lake Michigan – A Modern, Rectangular Layout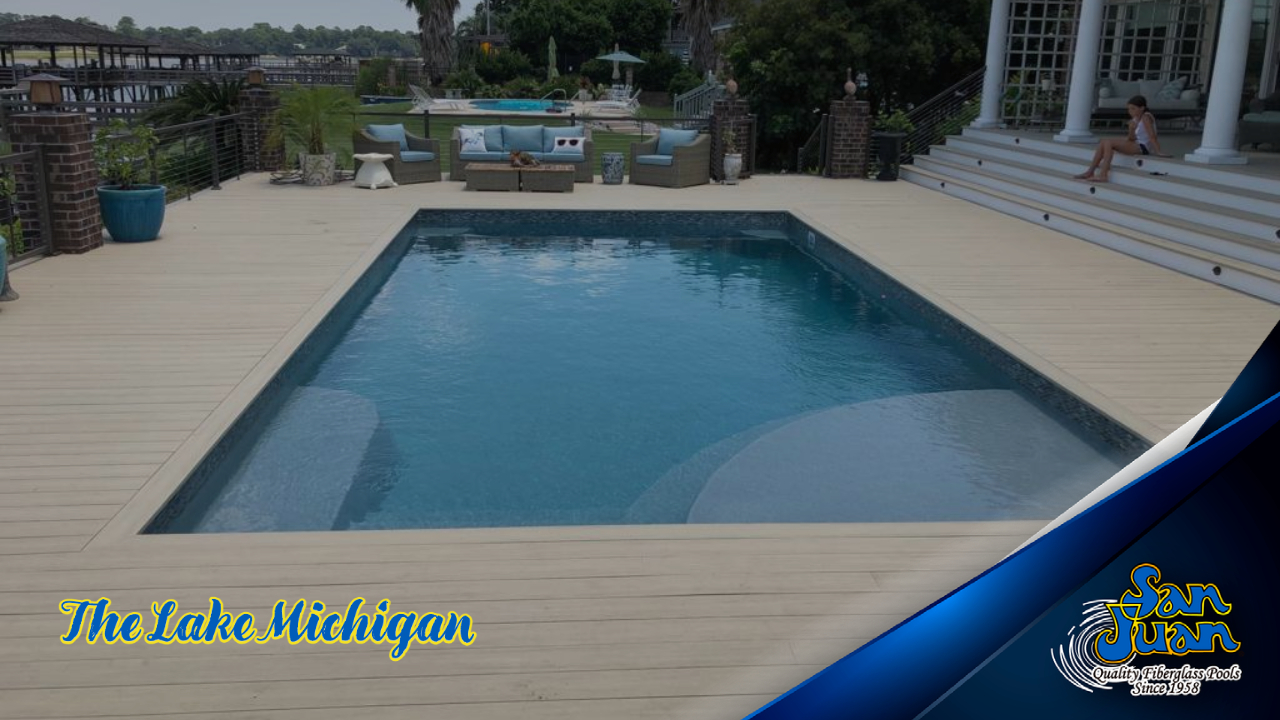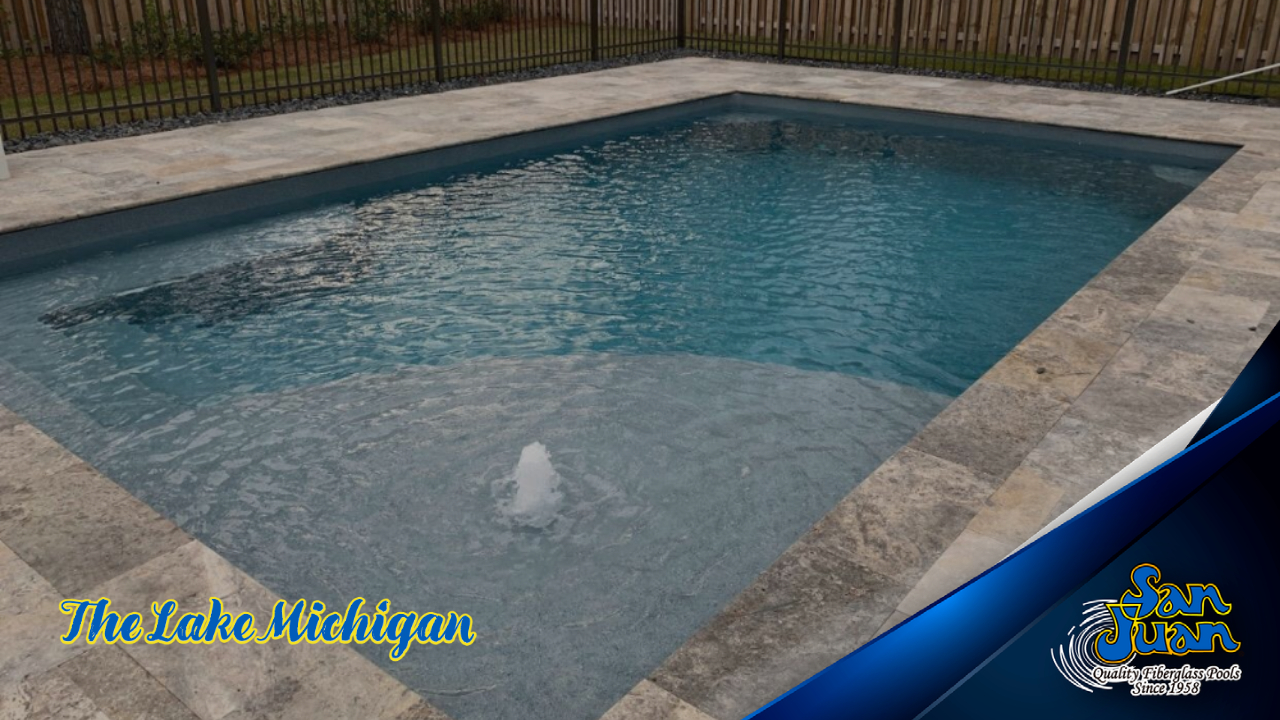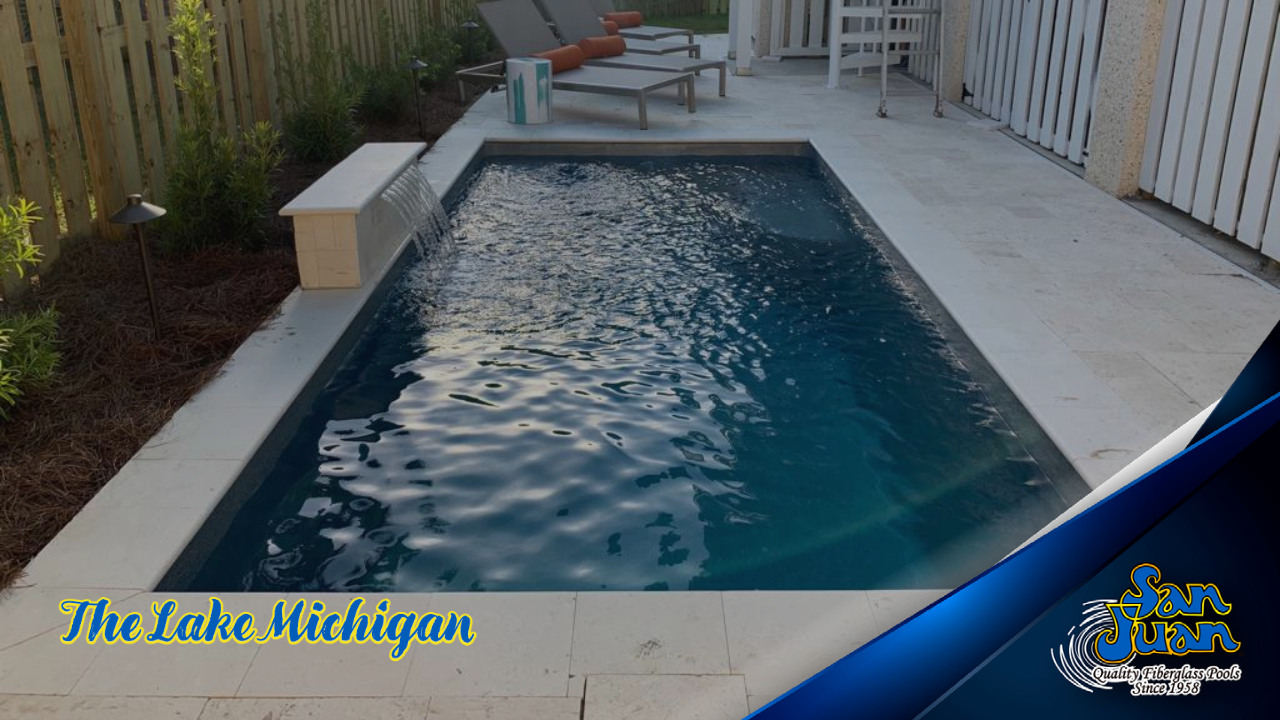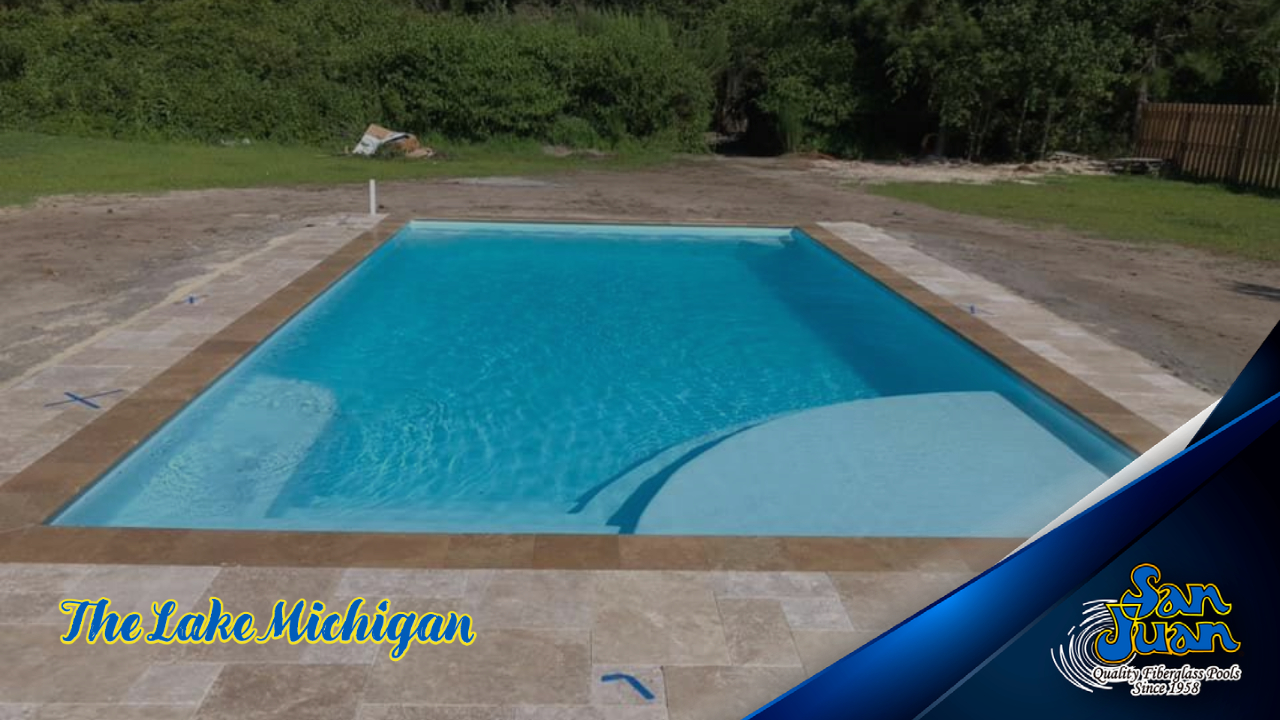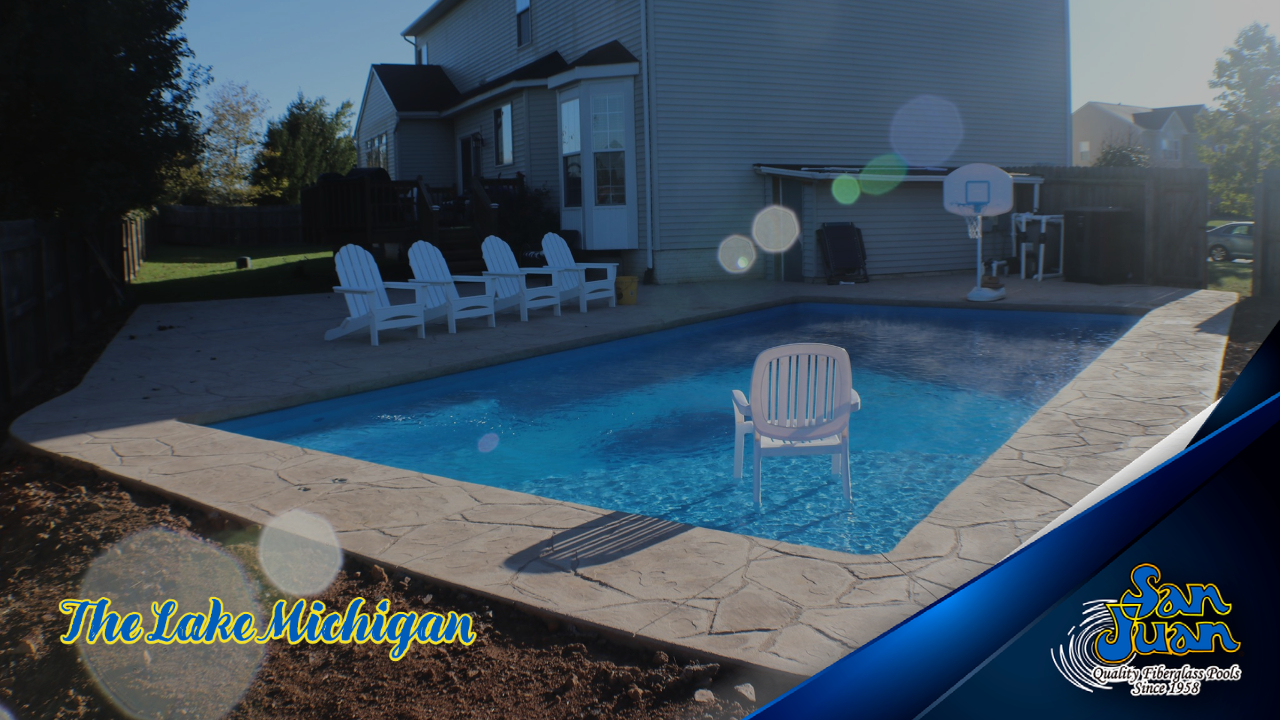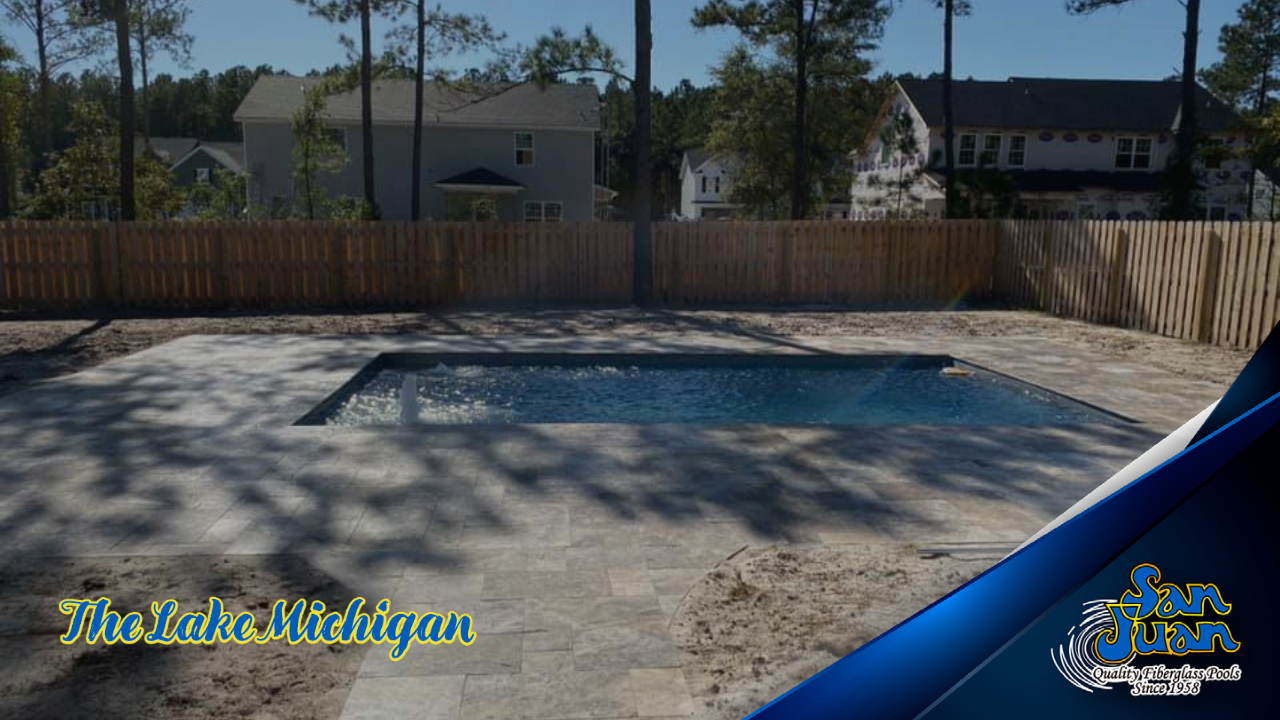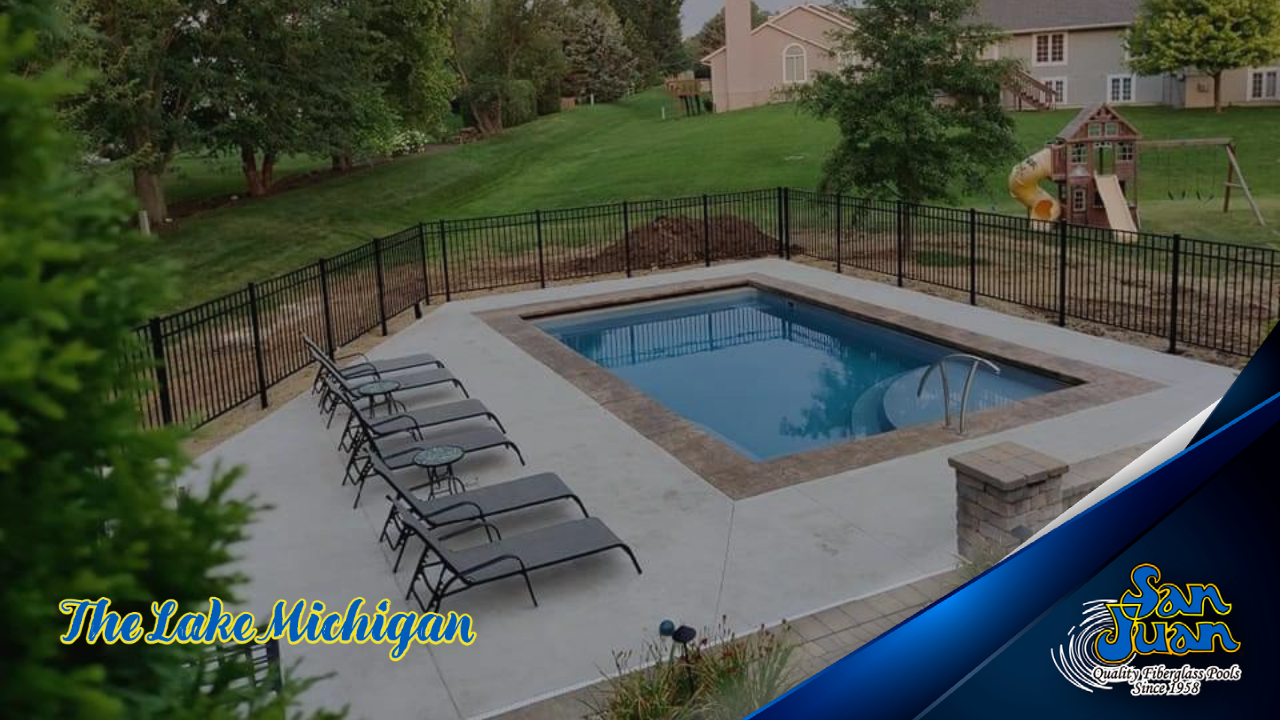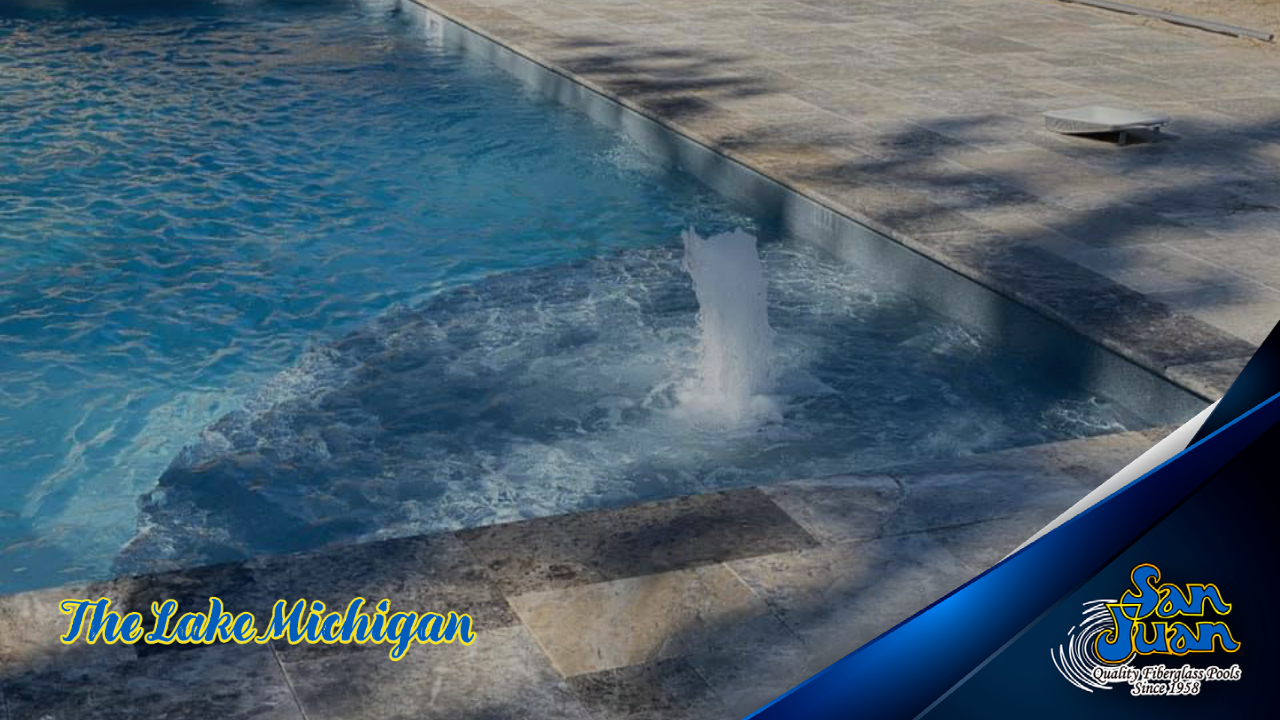 The Pool Specs
Width: 16′ O.D.

(15′ 4″ I.D.)

Length: 26′ O.D.

(25′ I.D.)

Depth: 6′ 4″
Surface Area: 375 SQFT
Volume: 10,000 Gallons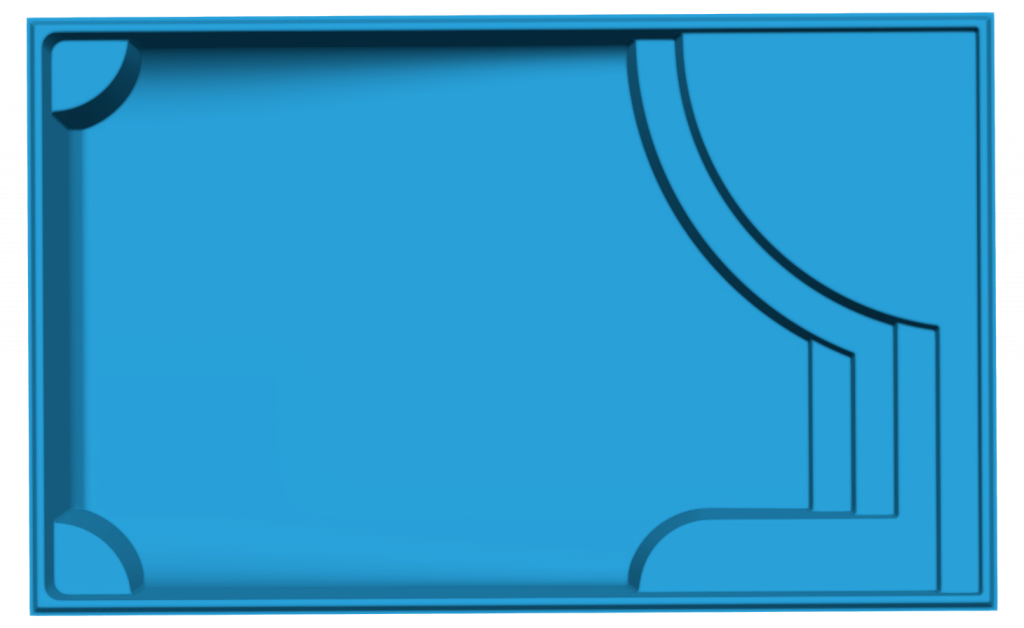 The Lake Michigan – A Modern, Rectangular Layout
Welcome to the Lake Michigan fiberglass swimming pool! This fabulous layout is inspired by our team of fiberglass artisans – who love creating fun for our clients reinforced by quality! Our teams have received a lot of praise from our wide dealer base lately for the innovation coming out of our production plants.
What's the hype? The new trend that we are seeing is the desire by the consumer for a modern layout with either a tanning ledge or beach entry design. Falling into this category, we decided to introduce the Lake Michigan fiberglass swimming pool.
Utilizing a Standard Hopper and Wide Tanning Ledge
Built upon a nice, modern rectangular layout – the Lake Michigan offers a standard hopper layout. Designed with a traditional shallow-to-deep end transition, the Lake Michigan is comfortable for those who enjoy a traditional layout. Additionally, this fiberglass pool offers the benefits of a wide shallow end tanning ledge – which is perfect for entertainment or relaxing outdoors.
Outfitted with a compact set of shallow end steps, the user can coast into the inviting waters of the Lake Michigan. With an overall length of only 26′ – the design transitions quickly from shallow to deep end.
As the afternoon heats up and you're craving some cool water before refilling your adult beverage. Why not hop into the inviting waters of the 6′ 4″ deep end for some relaxing raft floating or vigorous exercise?
The Smallest of "The Lake" Series Pools
Have you browsed our website and noticed a few similar designs? If so, you've likely discovered our other Lake Series designs. Constructed out of the same rectangular layout with a wide tanning ledge, these pools are very similar in shape and design. Created with the same practical layout and framework, the main difference between them is their size:
Connect with San Juan Fiberglass Pools online:
Visit the San Juan Fiberglass Pools WEBSITE: https://bit.ly/SJPWebSite
Visit the San Juan Fiberglass Pools GMB: https://bit.ly/SJPGoogleMyBusiness
Like San Juan Fiberglass Pools on FACEBOOK: https://bit.ly/SJPFacebook
Follow San Juan Fiberglass Pools on TWITTER: https://bit.ly/SJPTwitter
Review Us On Google: https://bit.ly/SJPGoogleReviews
Google Maps: https://bit.ly/SJPMaps
Google Search: https://bit.ly/SJPGoogleSearch