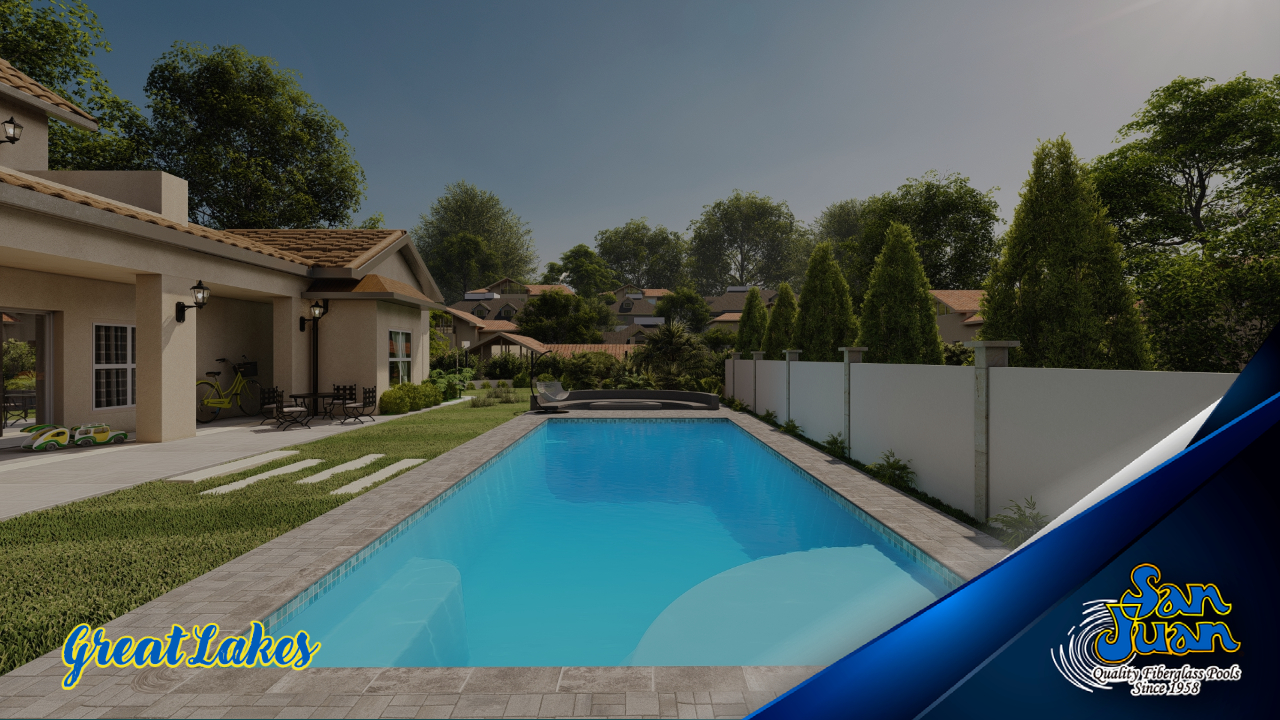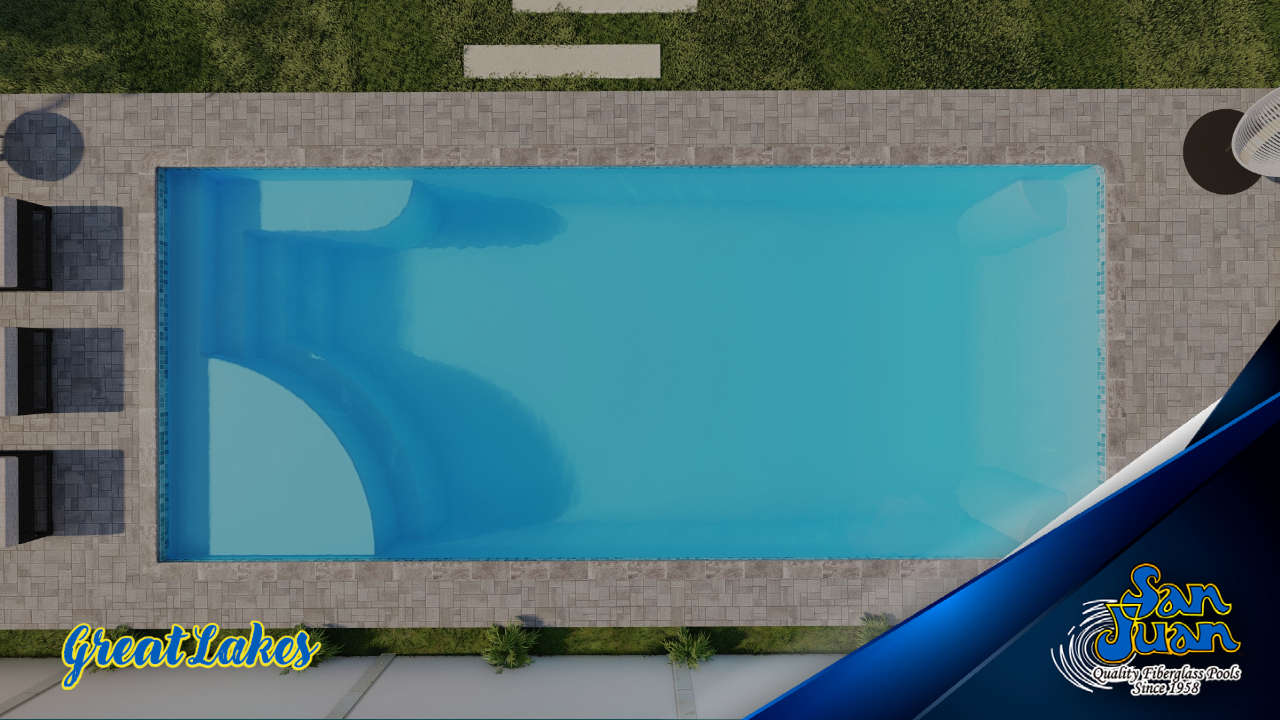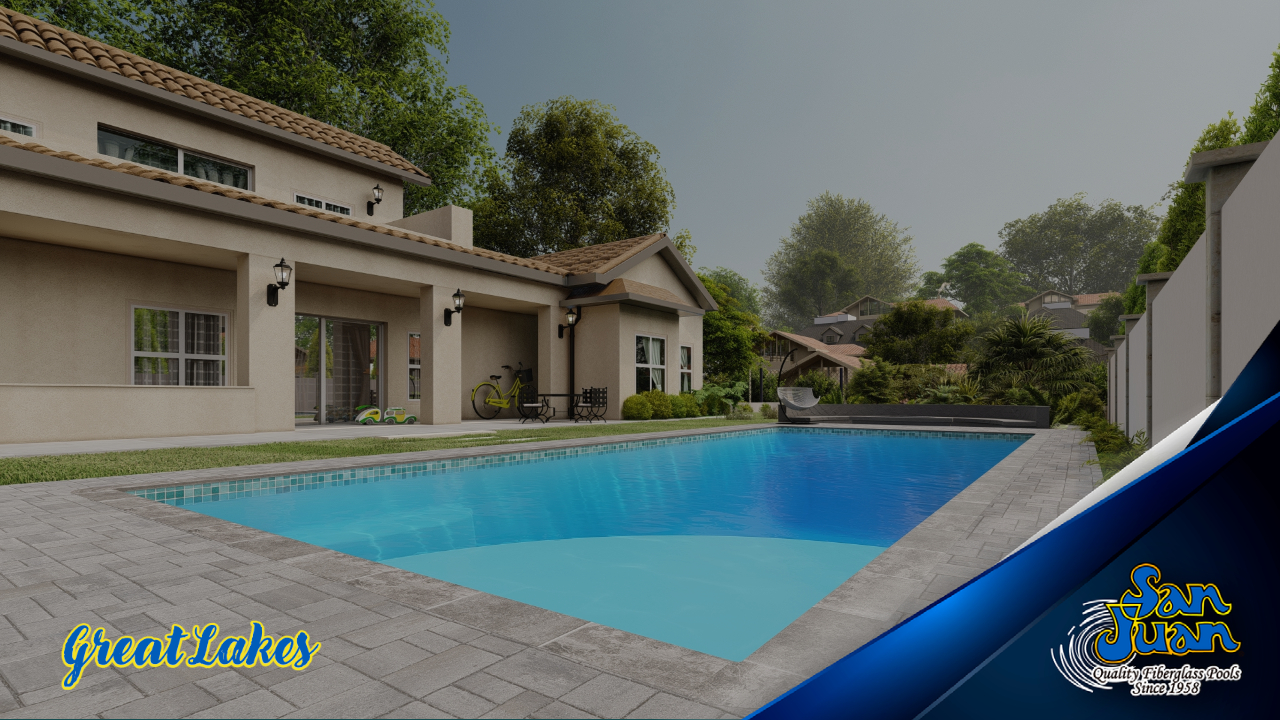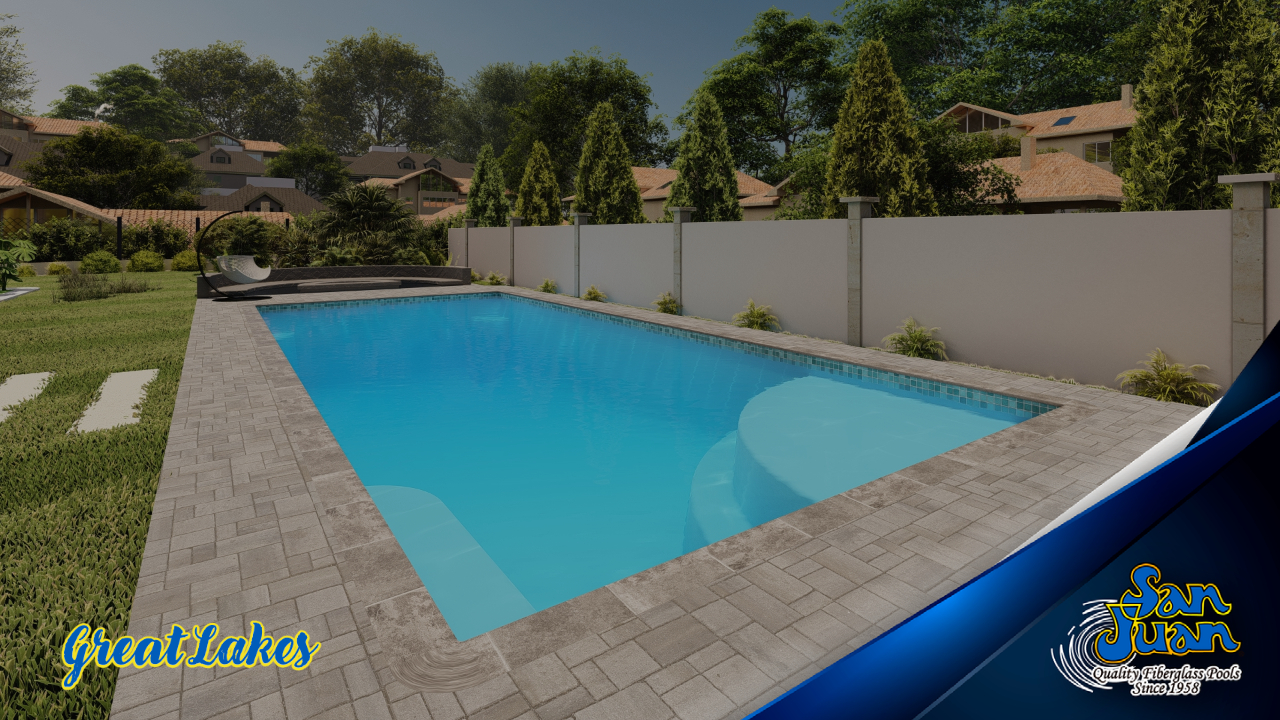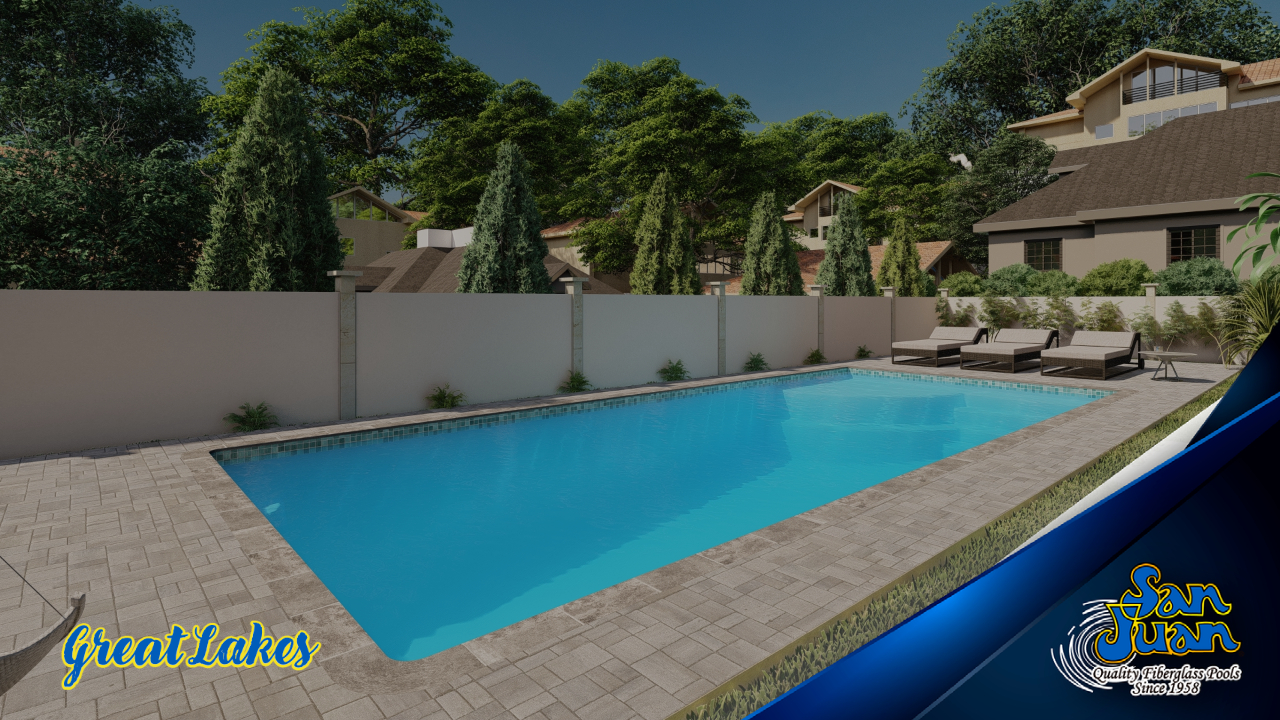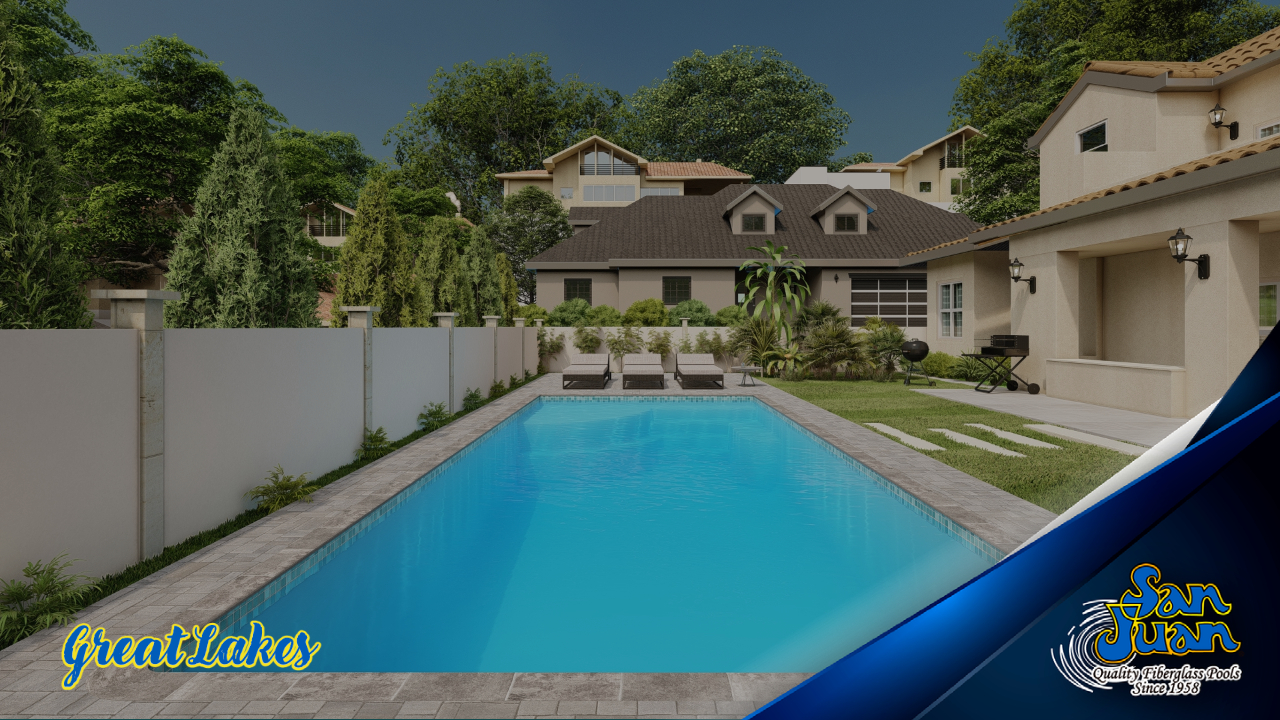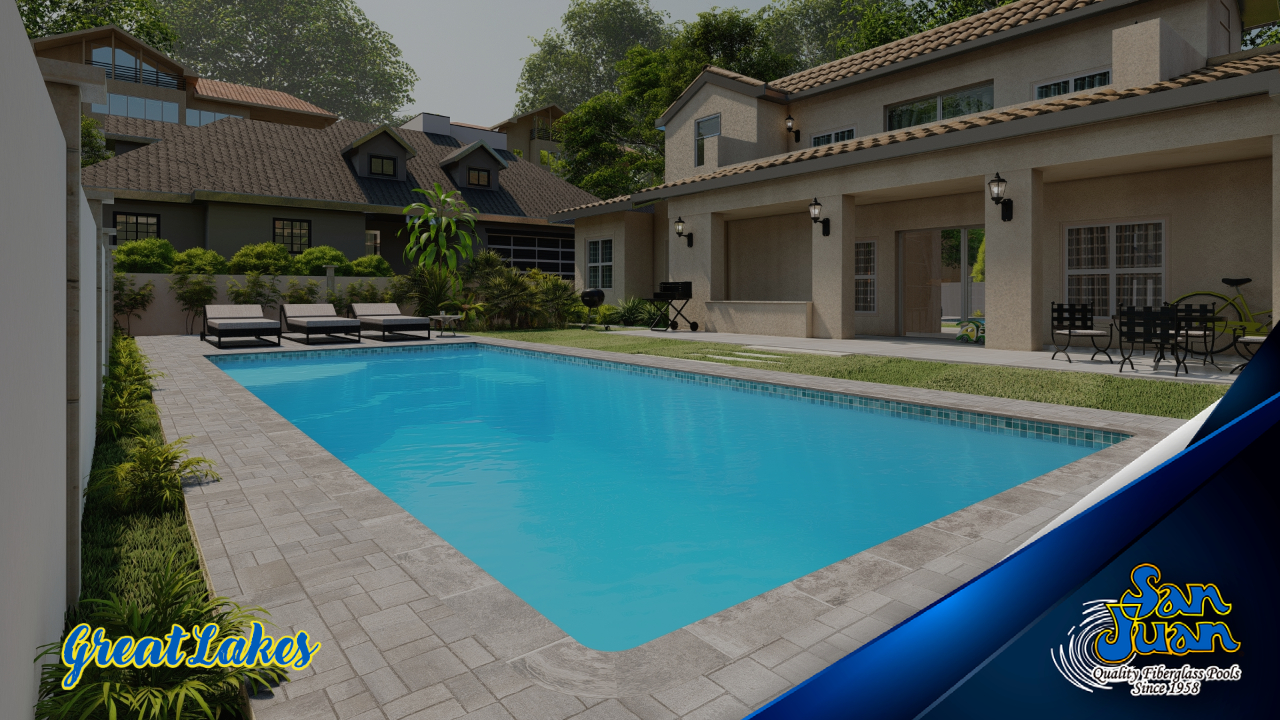 The Great Lakes – A Rectangle Pool Shape with Corner Entry Steps
The Great Lakes – A Rectangle Pool Shape with Corner Entry Steps
The Great Lakes – A Rectangle Pool Shape with Corner Entry Steps
The Great Lakes – A Rectangle Pool Shape with Corner Entry Steps
The Great Lakes – A Rectangle Pool Shape with Corner Entry Steps
The Great Lakes – A Rectangle Pool Shape with Corner Entry Steps
The Great Lakes – A Rectangle Pool Shape with Corner Entry Steps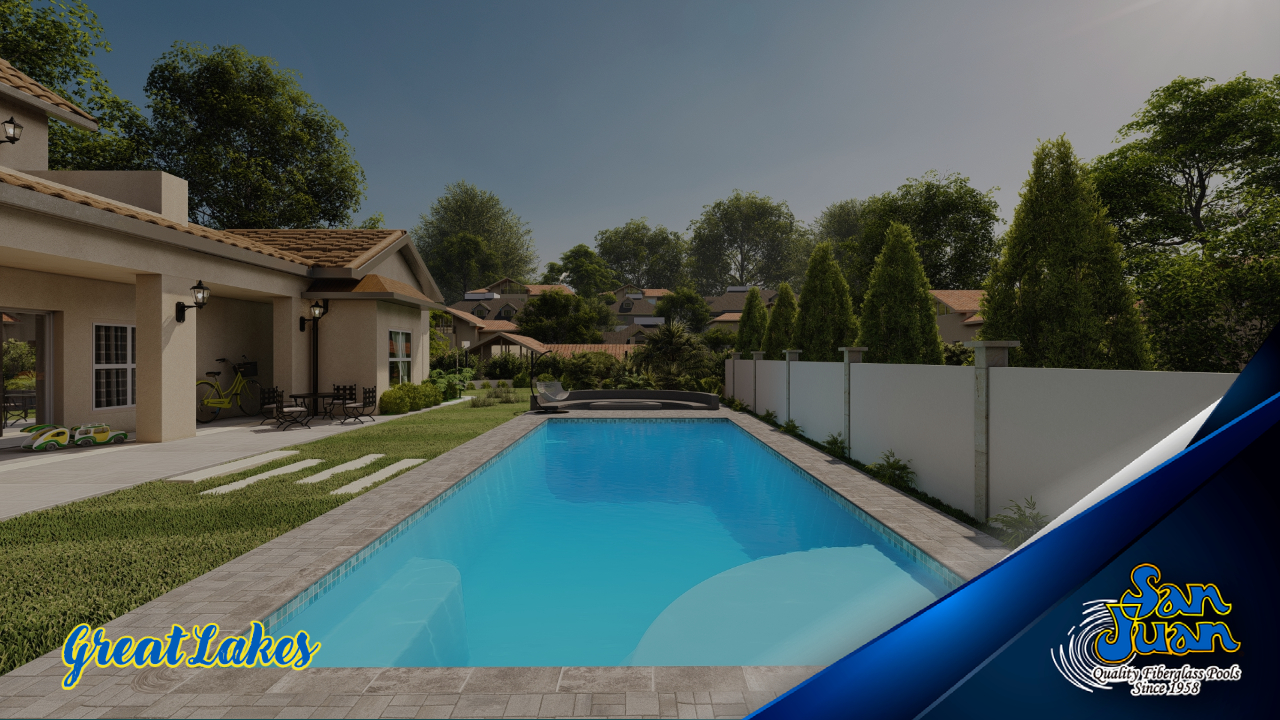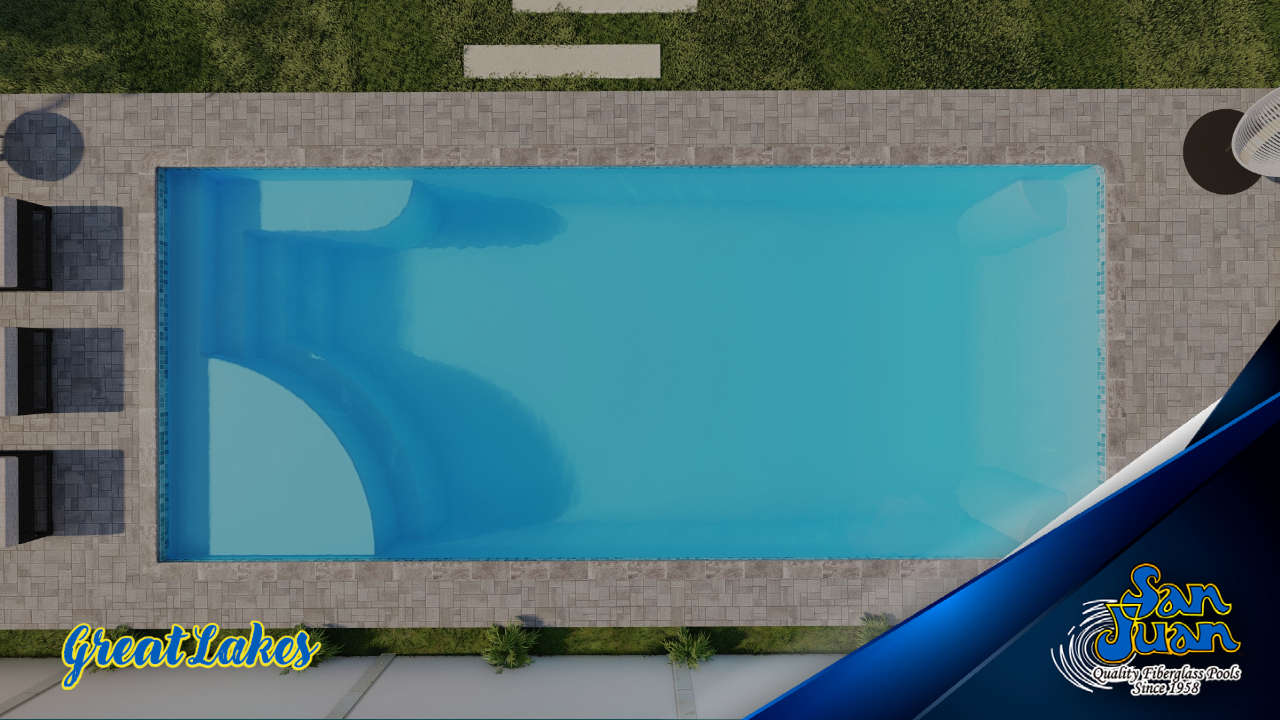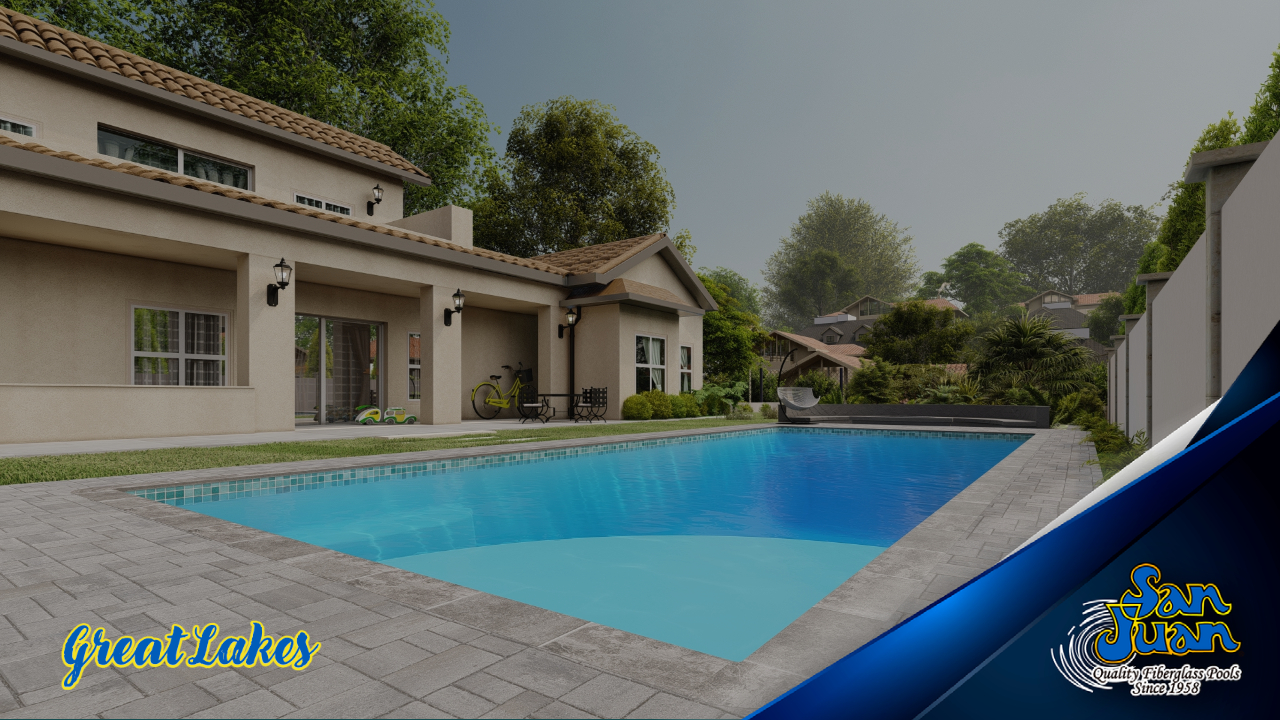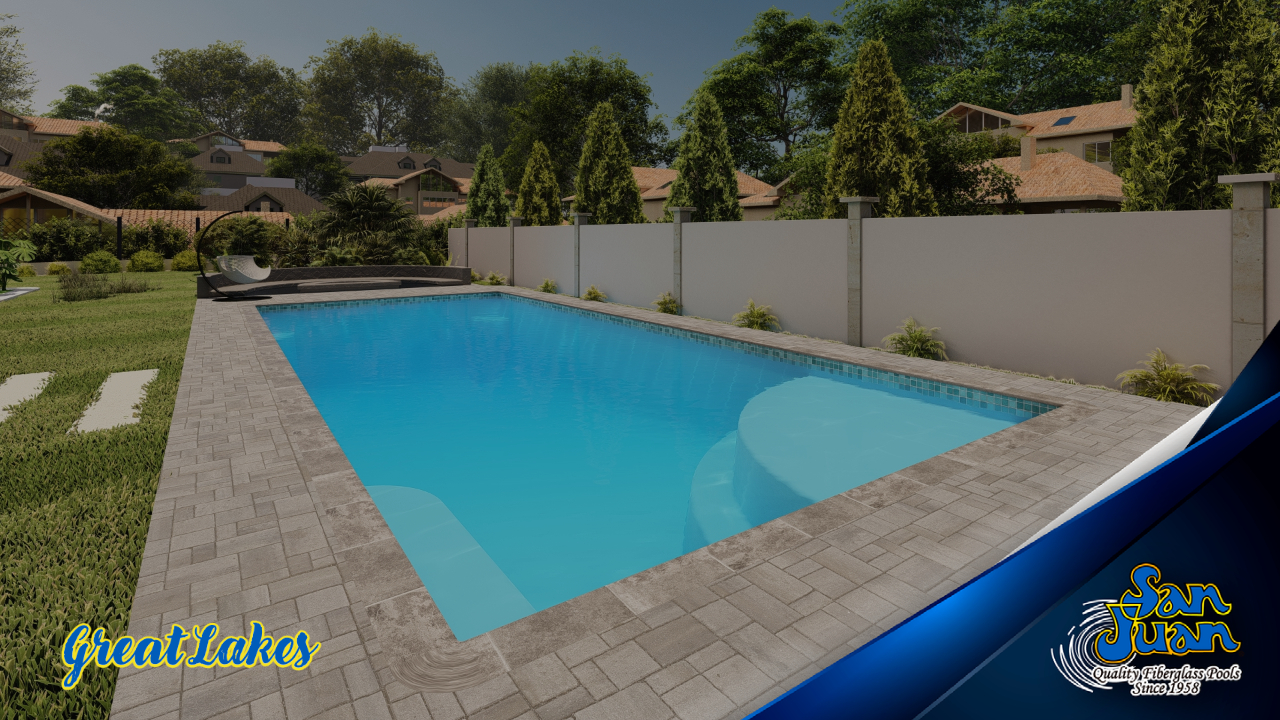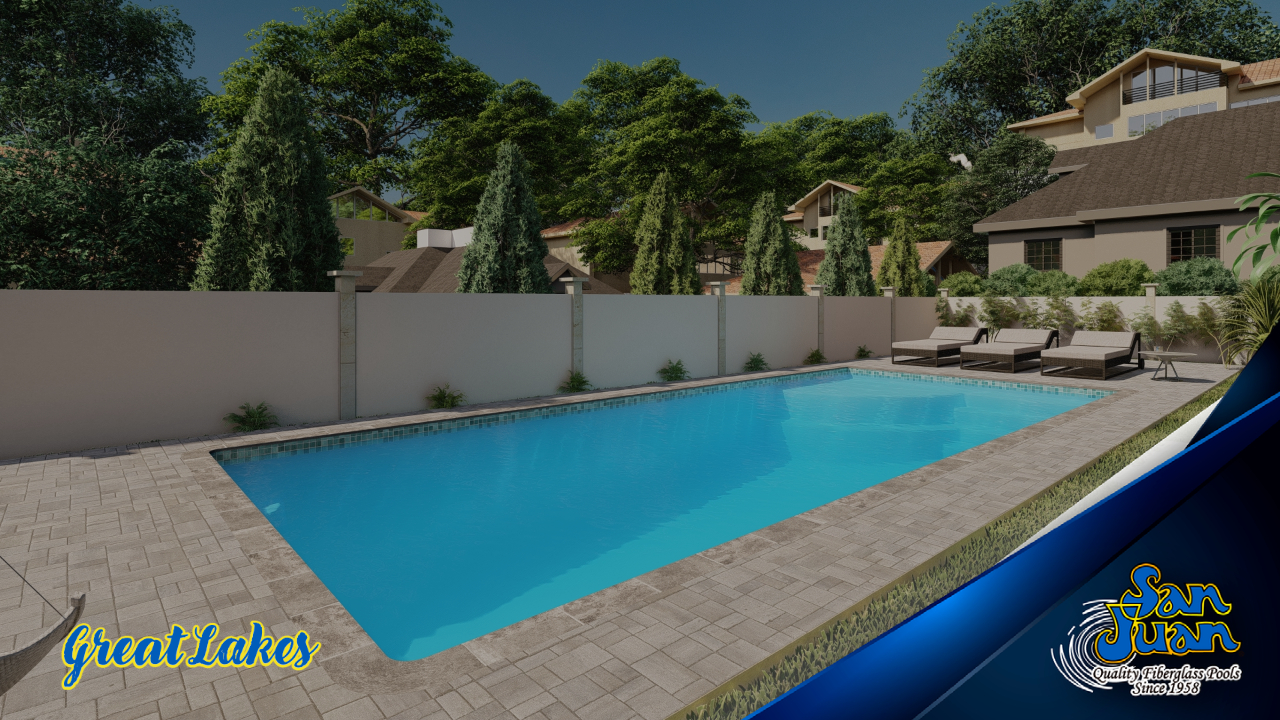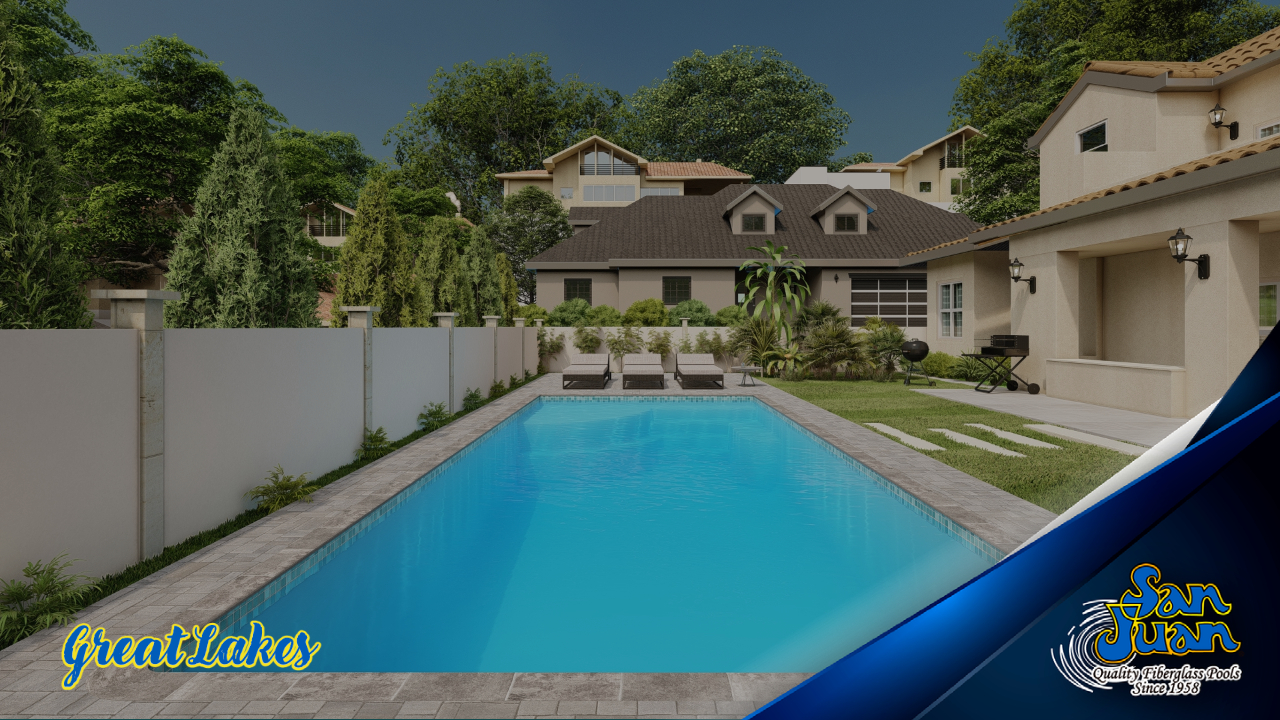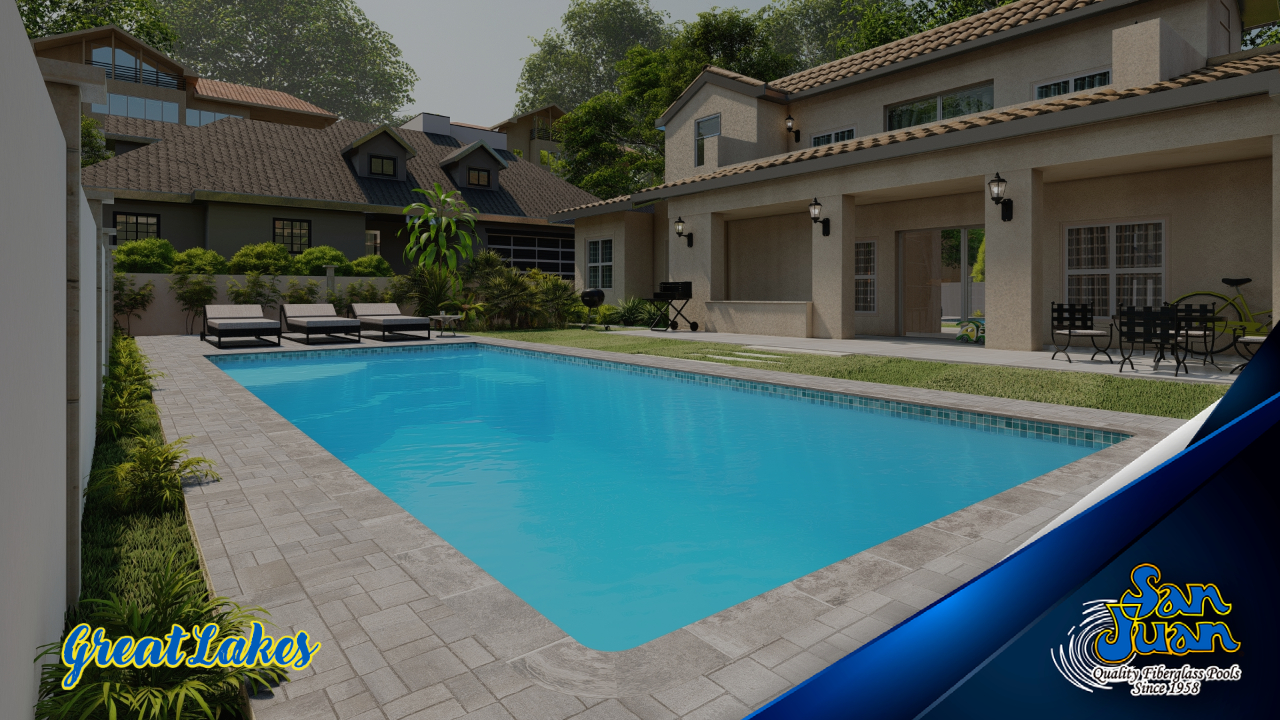 The Pool Specs
Width: 16′ 2″ O.D.

(15′ 2″ I.D.)

Length: 37′ O.D.

(36′ 2″ I.D.)

Depth: 6′ 5″
Surface Area: 545 SQFT
Volume: 14,500 Gallons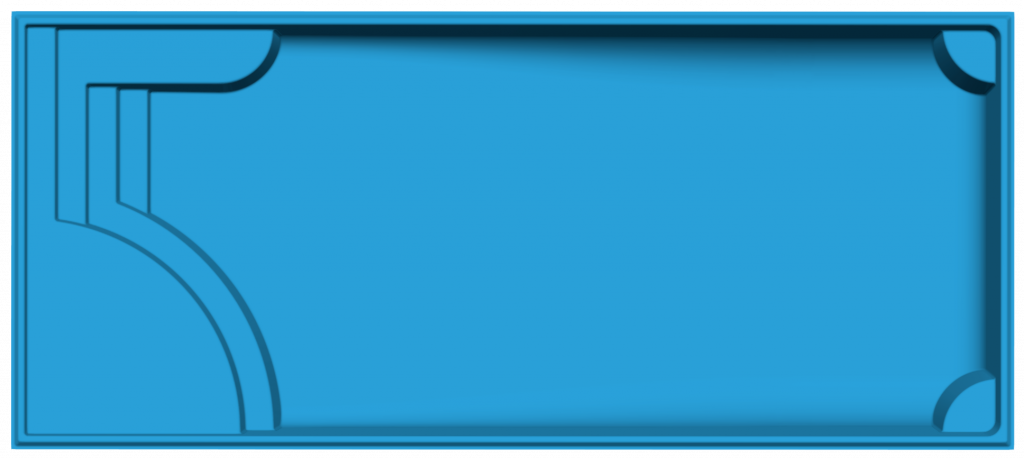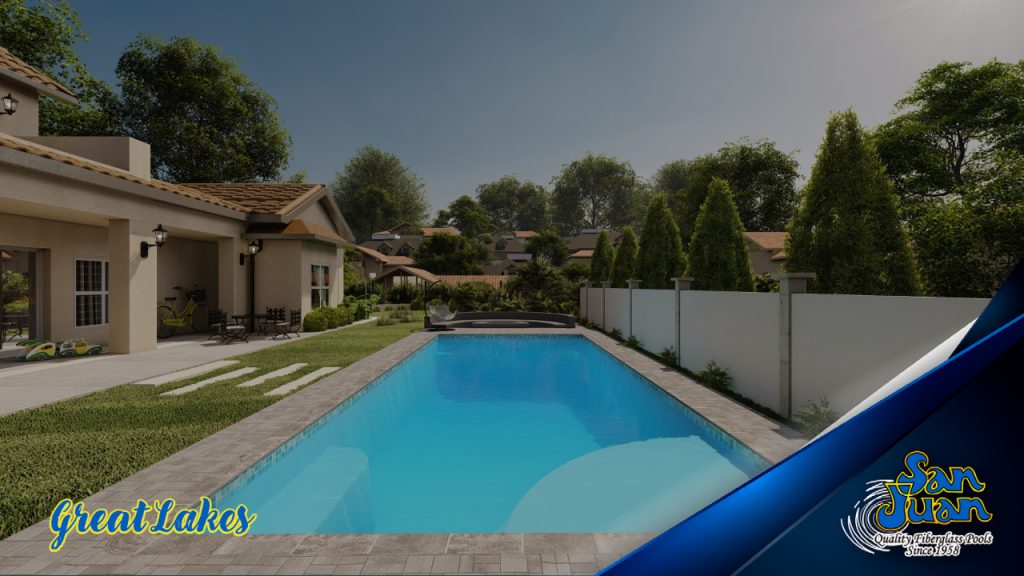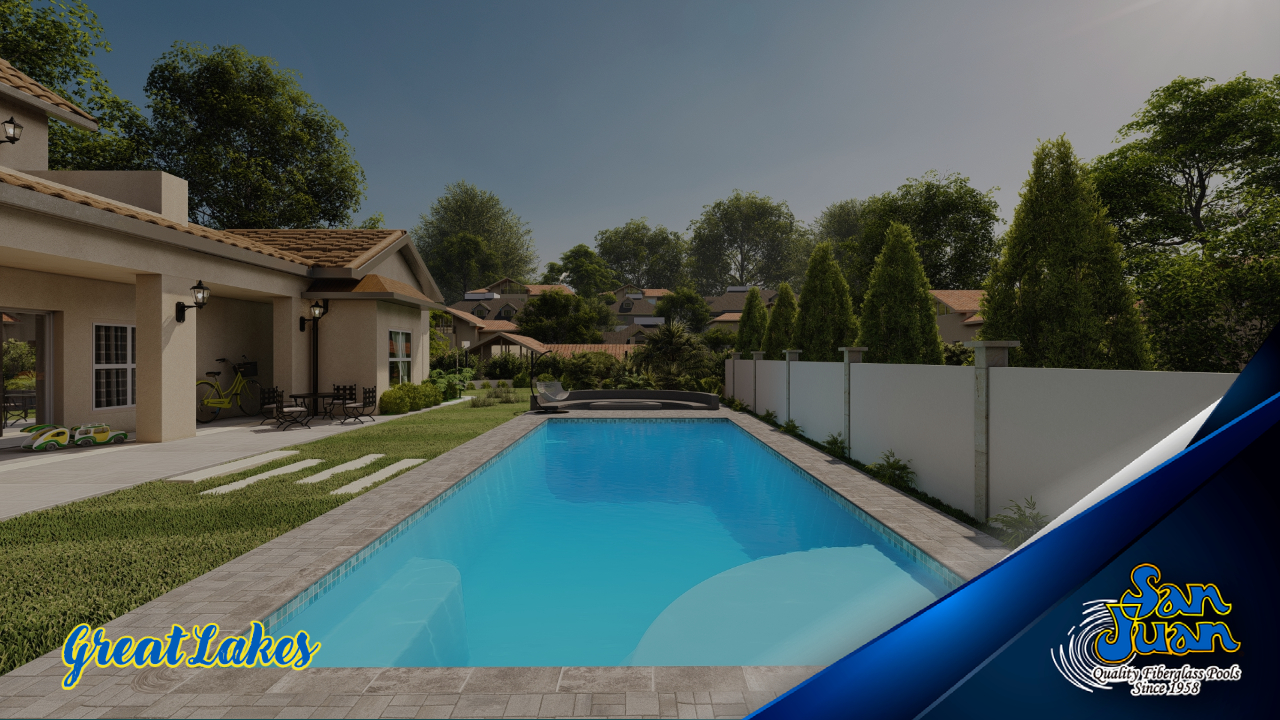 The Great Lakes is an elegant, rectangle fiberglass swimming pool. It includes a wide tanning edge, corner entry steps, and a 6′ 5″ deep end. You can enjoy some sunbathing and lap swimming in this elegant pool shape!
The Great Lakes – A Rectangle Pool Shape with Corner Entry Steps
The Great Lakes is an elegant fiberglass swimming pool designed to be both modern and cutting edge. Tucked away in its rectangular frame are some fantastic features you're sure to love! For starters, the Great Lakes includes a beautiful set of corner entry steps and shallow end bench seating.
These corner steps are a modern design feature that San Juan Pools added for a unique layout. Rather than enter from the end of the pool, we decided to place our entry steps adjacent to a wide tanning ledge. This is a great location to add a handrail, umbrella or water feature. However you decide to utilize this shallow end space, you're free to create a look that is both elegant and entirely your own!
Wide Tanning Ledge for Sun Bathing
As we just mentioned, the Great Lakes provides a wide tanning ledge located in its shallow end. This tanning ledge is a perfect location for sun bathing and enjoying a nice afternoon cocktail. Freshen up in this calm spot before coasting out into the Great Lakes for another round of lap swimming. We love the tanning ledge and the modern touch it adds to this sophisticated fiberglass pool model.
6′ 5″ Deep End with 36′ 2″ Length
Casting out into the Great Lakes, you're sure to enjoy its exceptional 36′ 2″ length. This is one of our largest fiberglass pool categories and is perfect for lap swimming. We've also added a 6′ 5″ deep end that is a fun space for intermediate swimmers to enjoy some water games. Spread out and dive for some rings, play basketball or simply float on a nice raft. The choice is your in the elongated basin of the Great Lakes.
Perfect Pool for a Automated Pool Cover
If you're looking to boost the value of your dream backyard, we recommend utilizing an automated pool cover. The Great Lakes is the perfect shape for this type of upgrade. Automated Pool Covers can help prevent the buildup of leaves and dirt inside of your fiberglass swimming pool. By purchasing this upgrade you can be sure to always have a clean pool to enjoy. That way you'll spend less time cleaning and more time soaking up the beautiful suns rays in your Great Lakes fiberglass swimming pool.
https://www.facebook.com/138240656200982/videos/3010077025721713
The Features of The Great Lakes
In conclusion, the Great Lakes is a very modern fiberglass pool shape. We designed its rectangular layout to include a 36′ 2″ length & 6′ 5″ deep end. Upon entering the pool you'll enjoy its corner set of entry steps and adjacent tanning ledge. This is a modern swimming pool that requires a large sized backyard to hold its long length. We recommend this pool for active swimmers that want to combine the enjoyment of outdoor relaxation with recreation swimming. This is certainly a pool to impress your family and friends!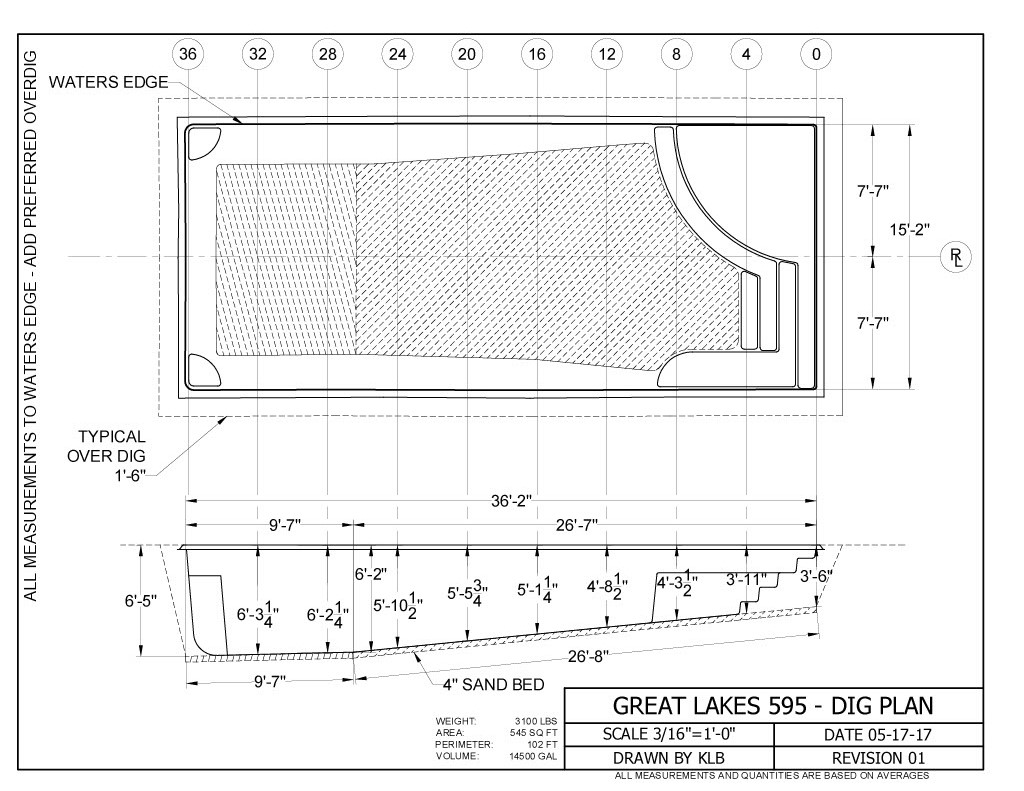 Connect with San Juan Fiberglass Pools online:
Visit the San Juan Fiberglass Pools WEBSITE: https://bit.ly/SJPWebSite
Visit the San Juan Fiberglass Pools GMB: https://bit.ly/SJPGoogleMyBusiness
Like San Juan Fiberglass Pools on FACEBOOK: https://bit.ly/SJPFacebook
Follow San Juan Fiberglass Pools on TWITTER: https://bit.ly/SJPTwitter
Review Us On Google: https://bit.ly/SJPGoogleReviews
Google Maps: https://bit.ly/SJPMaps
Google Search: https://bit.ly/SJPGoogleSearch