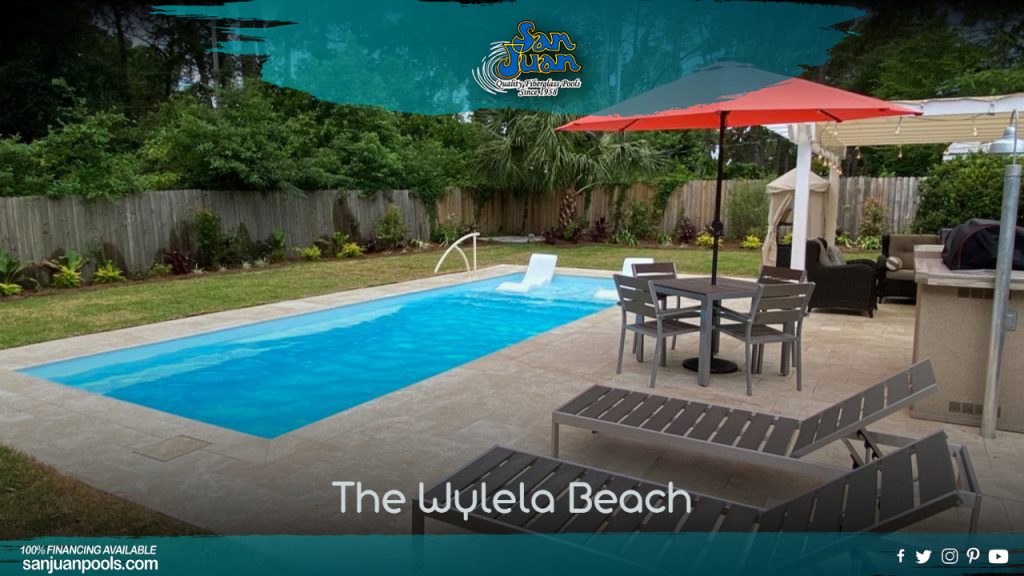 The Wylela Beach – A Rectangular, Beach Entry
Stunning. Yes, we know. This fiberglass swimming pool is in a category all on it's own. Let's just call it simply gorgeous, shall we? Since their inception, Beach Entry designs have taken off as a leader for our fast selling lineup of fiberglass pools and spas. Comprised of all of the materials that make our molds superior in strength to any pool on the market, we've reinforced our beach entry designs for added strength & durability.
The Wylela Beach leaves a magnificent impression on anyone who visits your home. From it's sleek Rectangular Layout to it's overall length of 30′ linear feet, it's got plenty of space for all! You're sure to love it's sleek design and enjoy a wide range of activities. From lap swimming, to sun tanning, raft floating, basketball, ring diving and so much more. This fiberglass pool design has more to offer than most pools on the market!
The Stunning Tanning Ledge
Let's look more closely at this tanning ledge, shall we? Outlined by our Dig Specs below, our Tanning Ledge provides a large surface area – large enough to fit two bathers. It includes a width of 10′ 10″ x nearly 5′ long. That's over 50′ SQFT of area, which provides plenty of space to hold two ledge loungers (seen in our images).
Have you been day dreaming of sitting on the beach somewhere while your kids cool off and play close by? With the Wylela Beach, you can monitor their play all from the safety and close proximity of your new tanning ledge. Additionally, the waters are so shallow that you can enjoy a nice sandwich of adult beverage – all from the comfort of your ledge lounger (or other pool approved furniture). Now, doesn't that sound like the type of summer you envision for you and your family?
The Features
In summary, the Wylela Beach provides a lot of desirable attributes for our San Juan Pools clients. From its award winning design, to it's sleek layout and maximum durability – it's got all the right stuff to make a superior swimming pool.
Additionally, the Wylela Beach provides a wide tanning ledge for maximum summer enjoyment. Large enough to hold two pool-rated chairs, it provides over 50 SQFT of seating space!
In terms of swim space, there is plenty of that as well. This design provides maximum length of 30′ and a width of 10′ 10″. That's plenty of space for a home with a Medium Sized backyard to enjoy.
The Pool Specs
Width: 12′ O.D.

(10′ 10″ I.D.)

Length: 30′ O.D.

(30′ I.D.)

Depth: 6′ 2″
Surface Area: 360 SQFT
Water Volume: 7,271 Gallons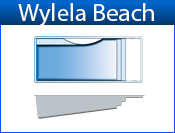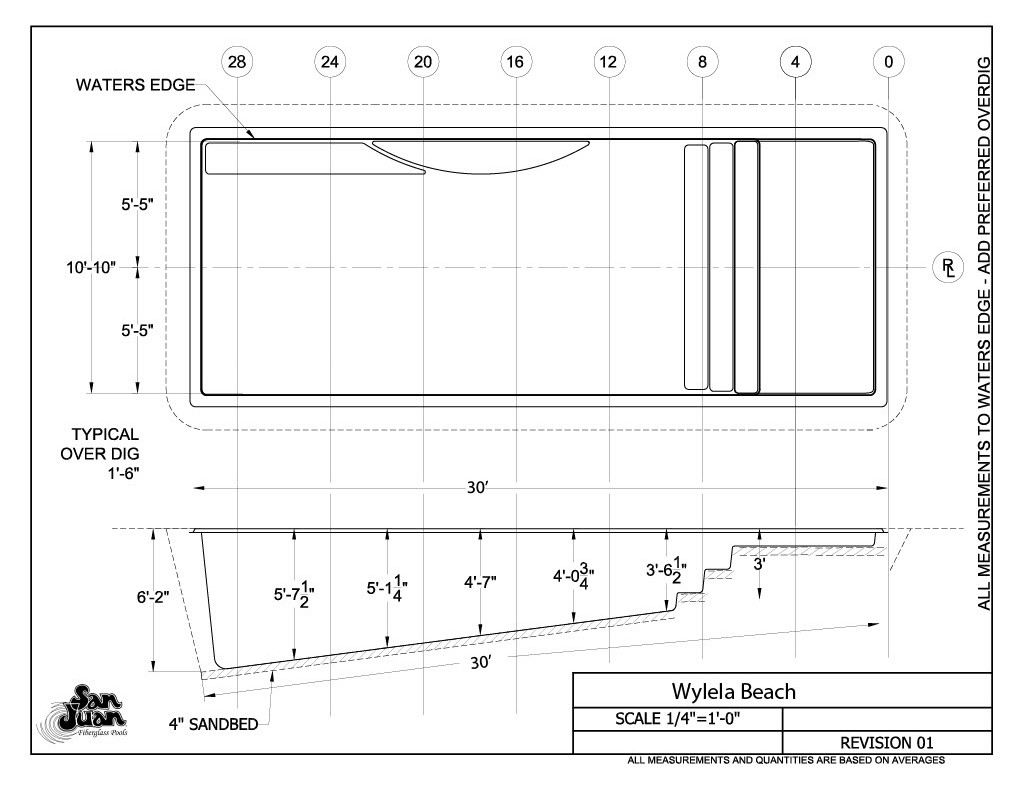 Connect with San Juan Fiberglass Pools online:
Visit the San Juan Fiberglass Pools WEBSITE: https://bit.ly/SJPWebSite
Visit the San Juan Fiberglass Pools GMB: https://bit.ly/SJPGoogleMyBusiness
Like San Juan Fiberglass Pools on FACEBOOK: https://bit.ly/SJPFacebook
Follow San Juan Fiberglass Pools on TWITTER: https://bit.ly/SJPTwitter
Review Us On Google: https://bit.ly/SJPGoogleReviews
Google Maps: https://bit.ly/SJPMaps
Google Search: https://bit.ly/SJPGoogleSearch