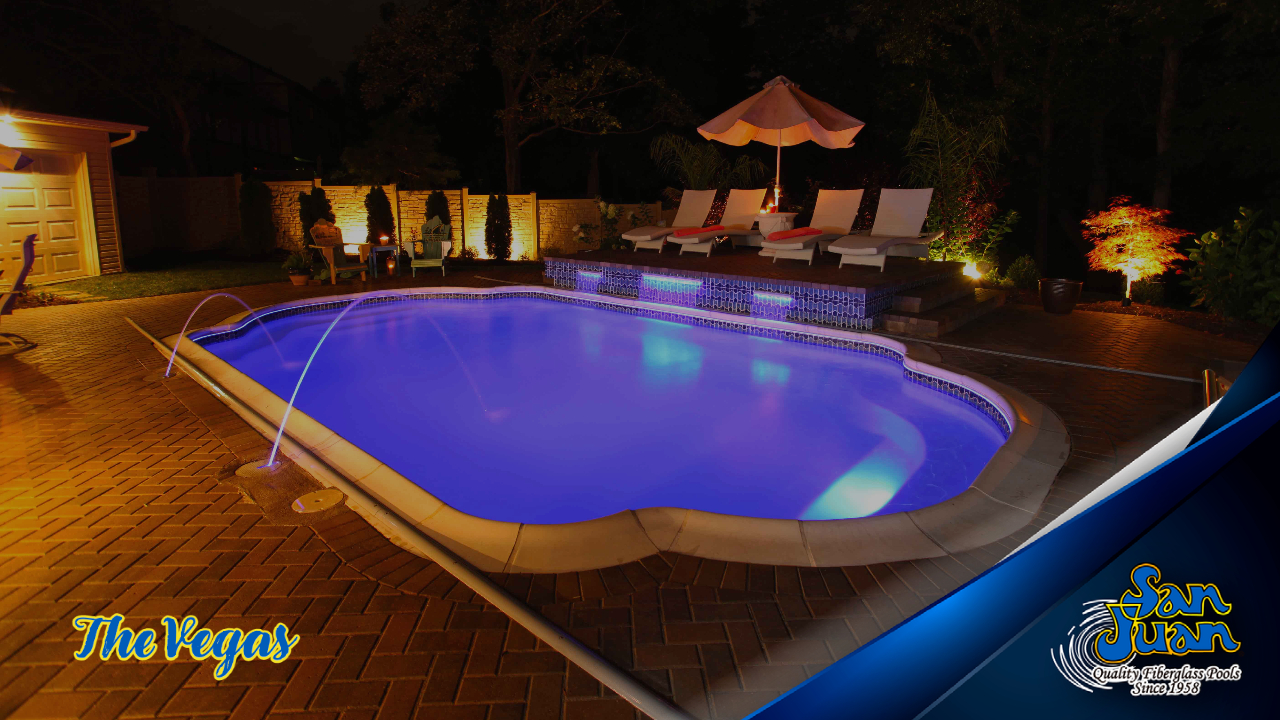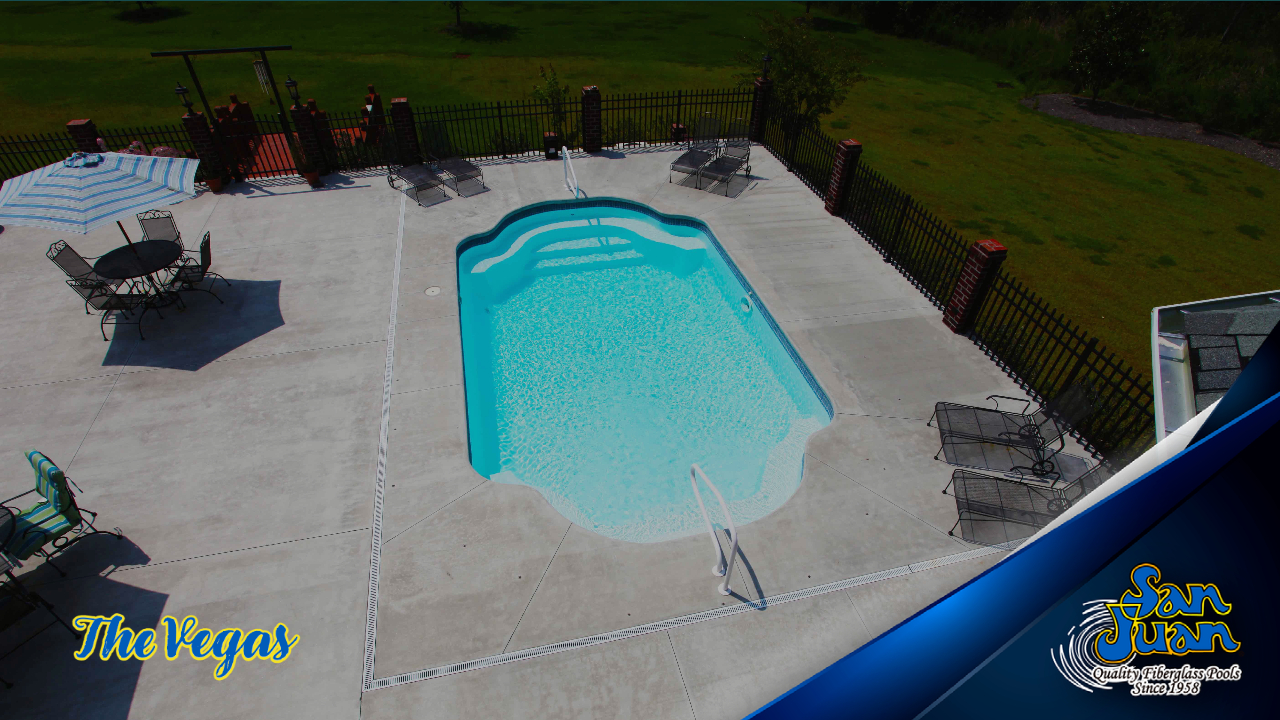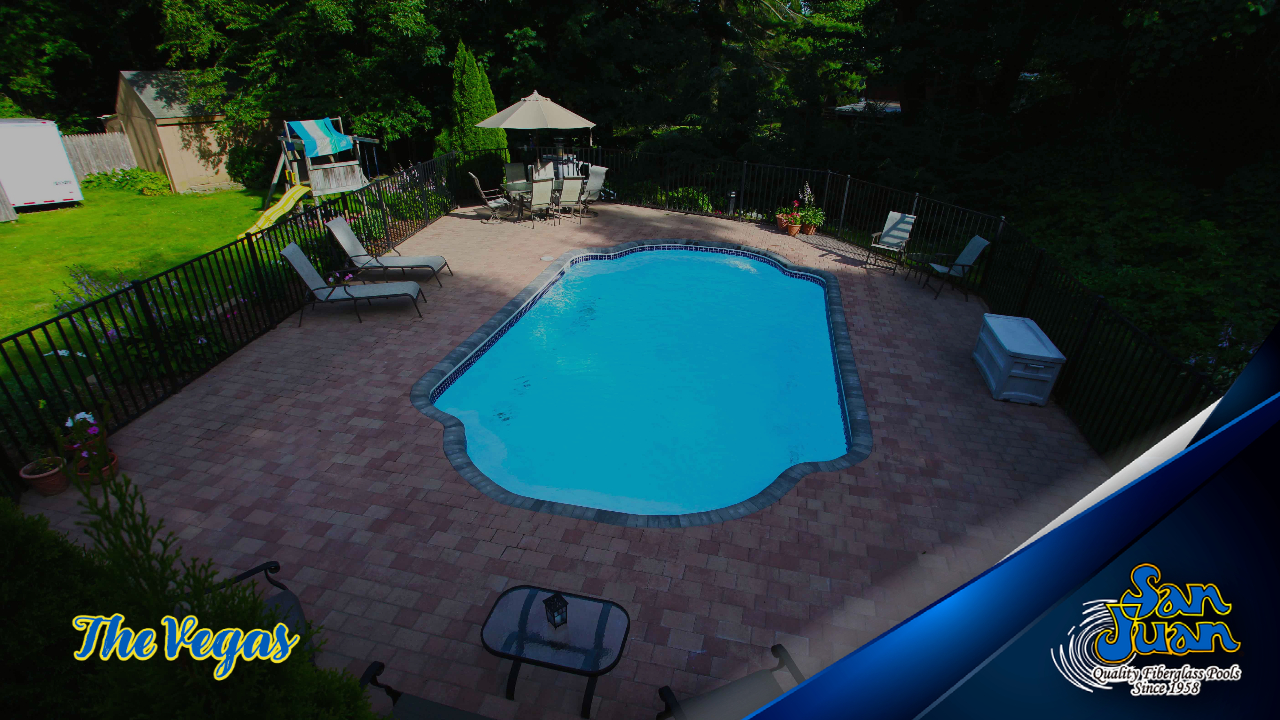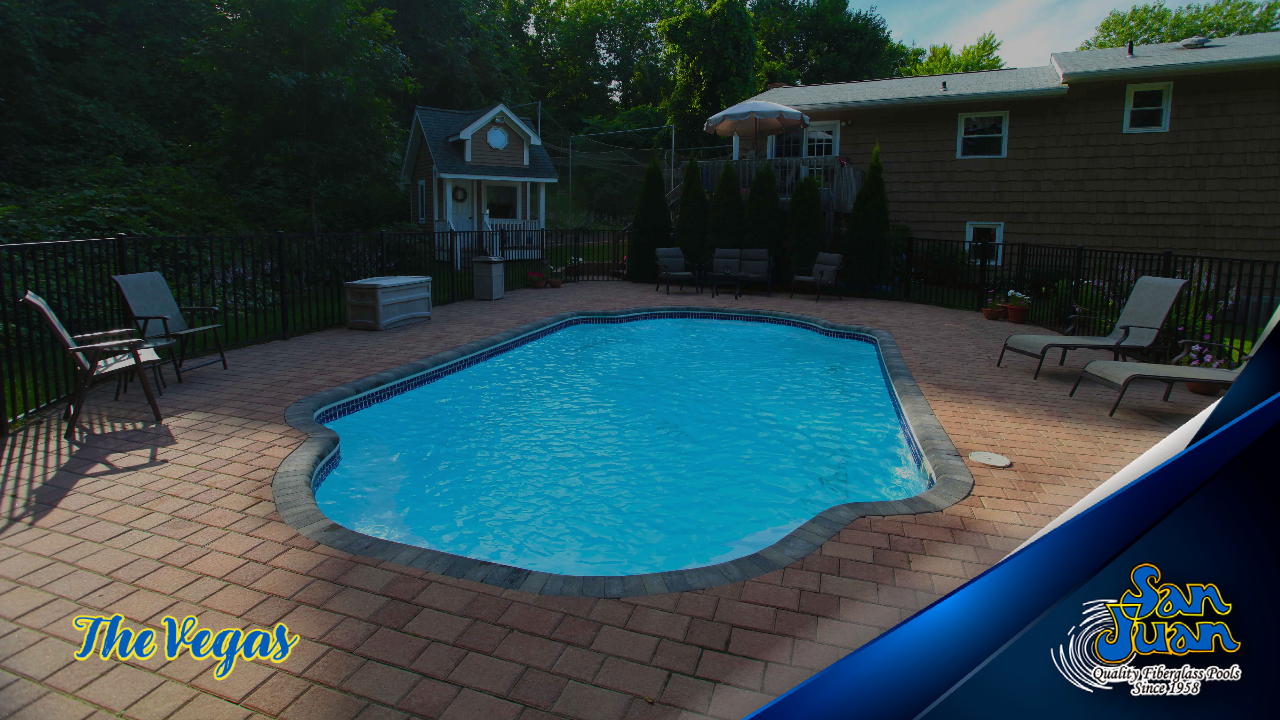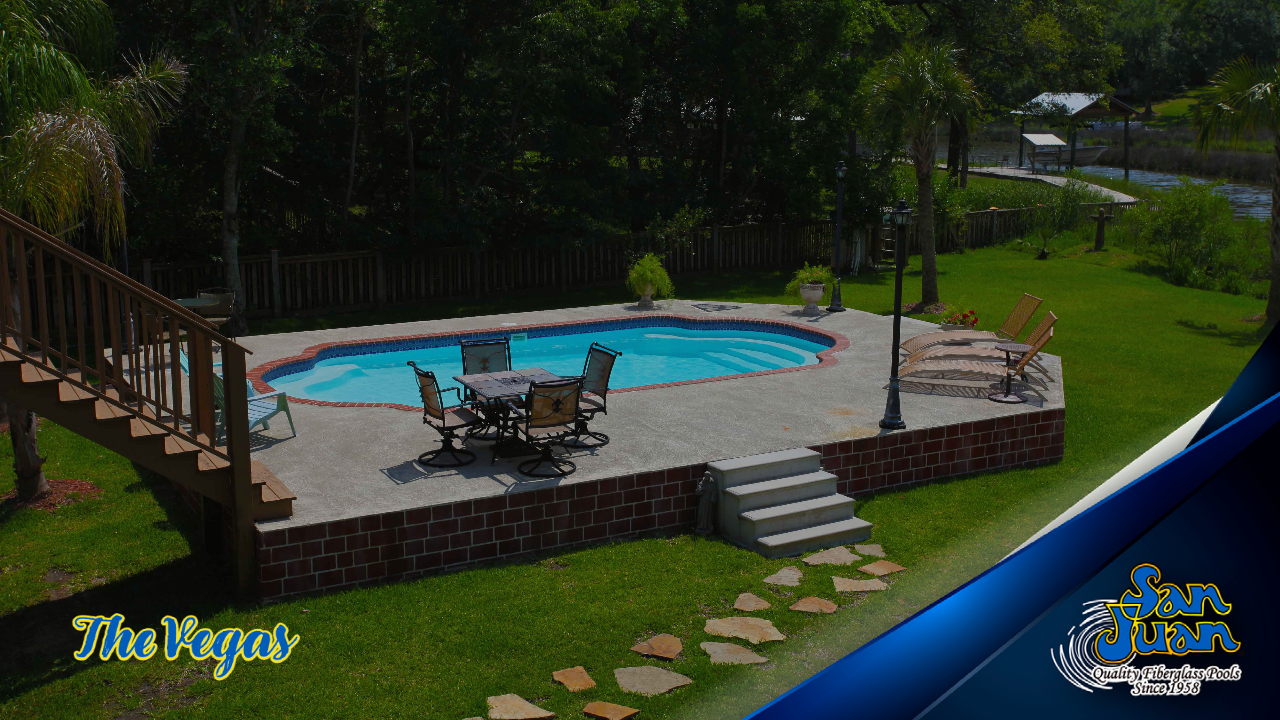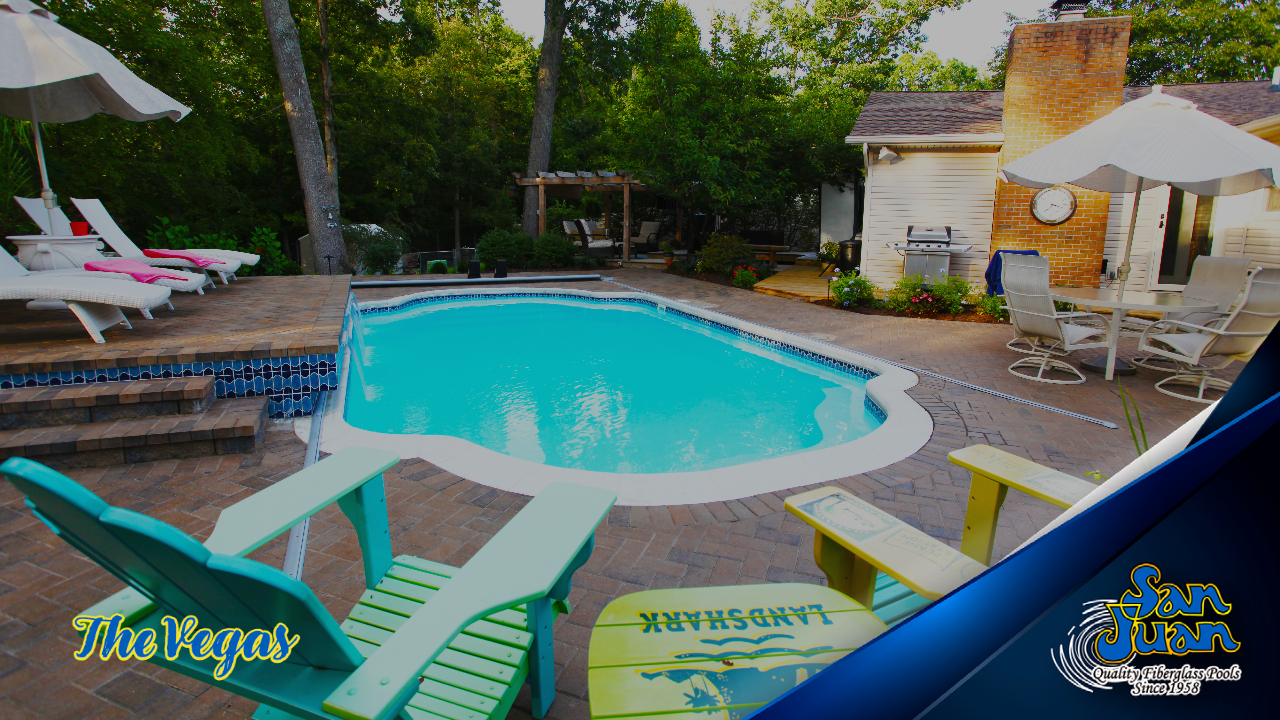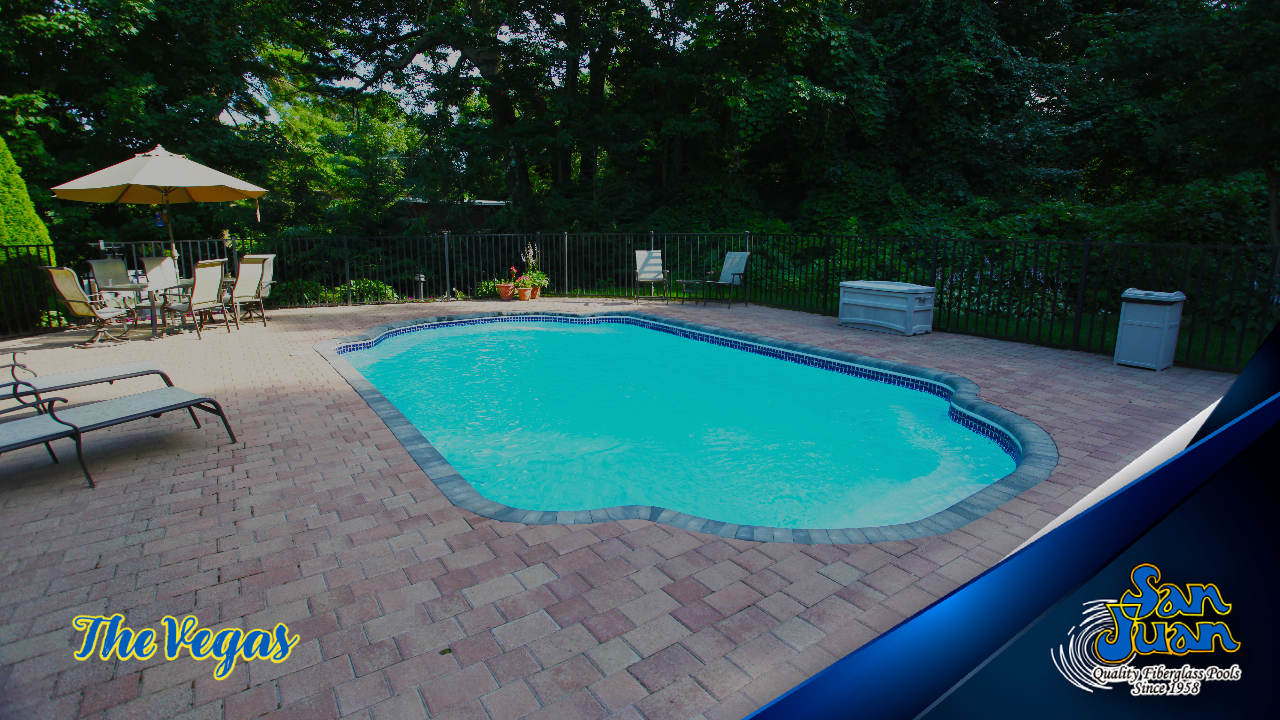 The Vegas - Modern Grecian Design with Dual Entry Steps
The Vegas - Modern Grecian Design with Dual Entry Steps
The Vegas - Modern Grecian Design with Dual Entry Steps
The Vegas - Modern Grecian Design with Dual Entry Steps
The Vegas - Modern Grecian Design with Dual Entry Steps
The Vegas - Modern Grecian Design with Dual Entry Steps
The Vegas - Modern Grecian Design with Dual Entry Steps
The Vegas - Modern Grecian Design with Dual Entry Steps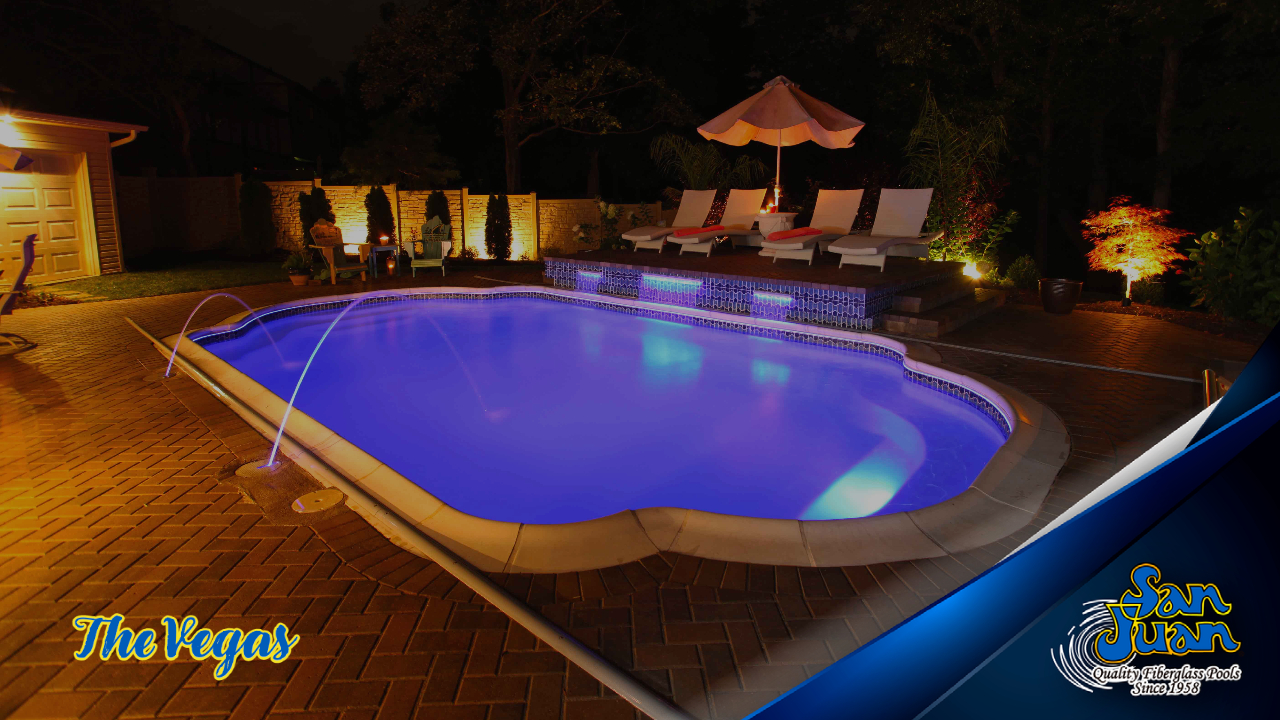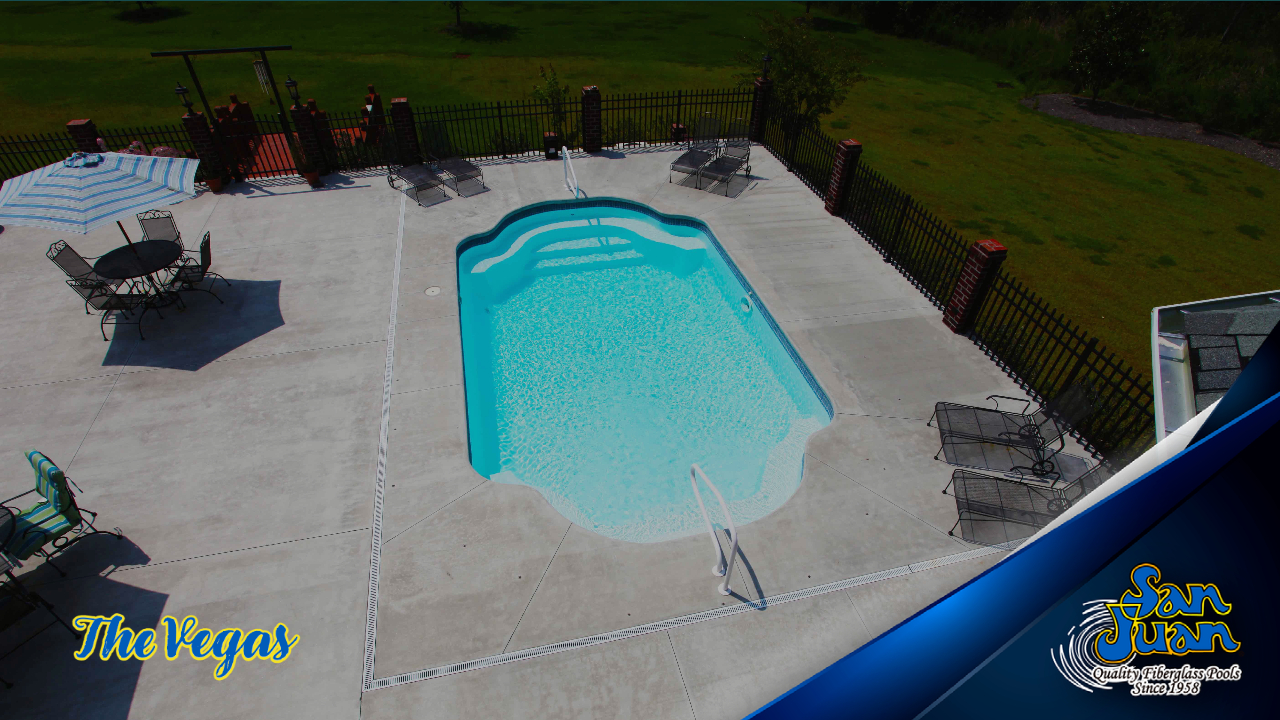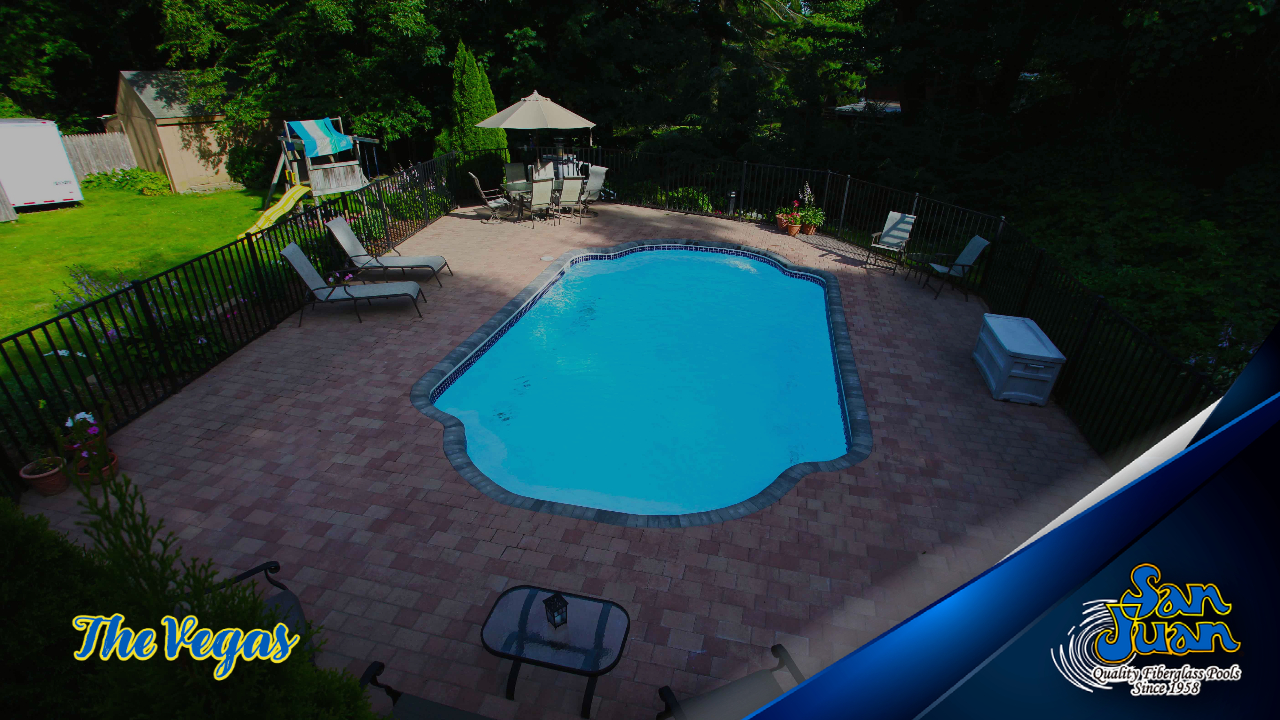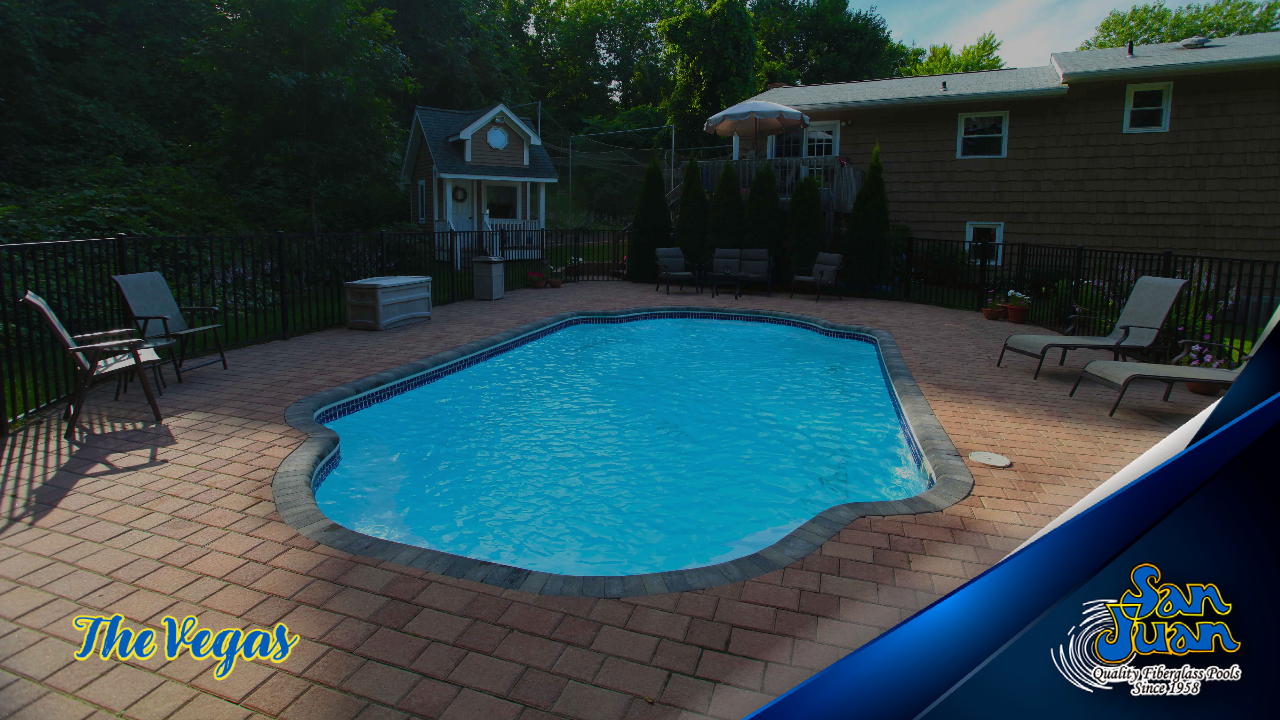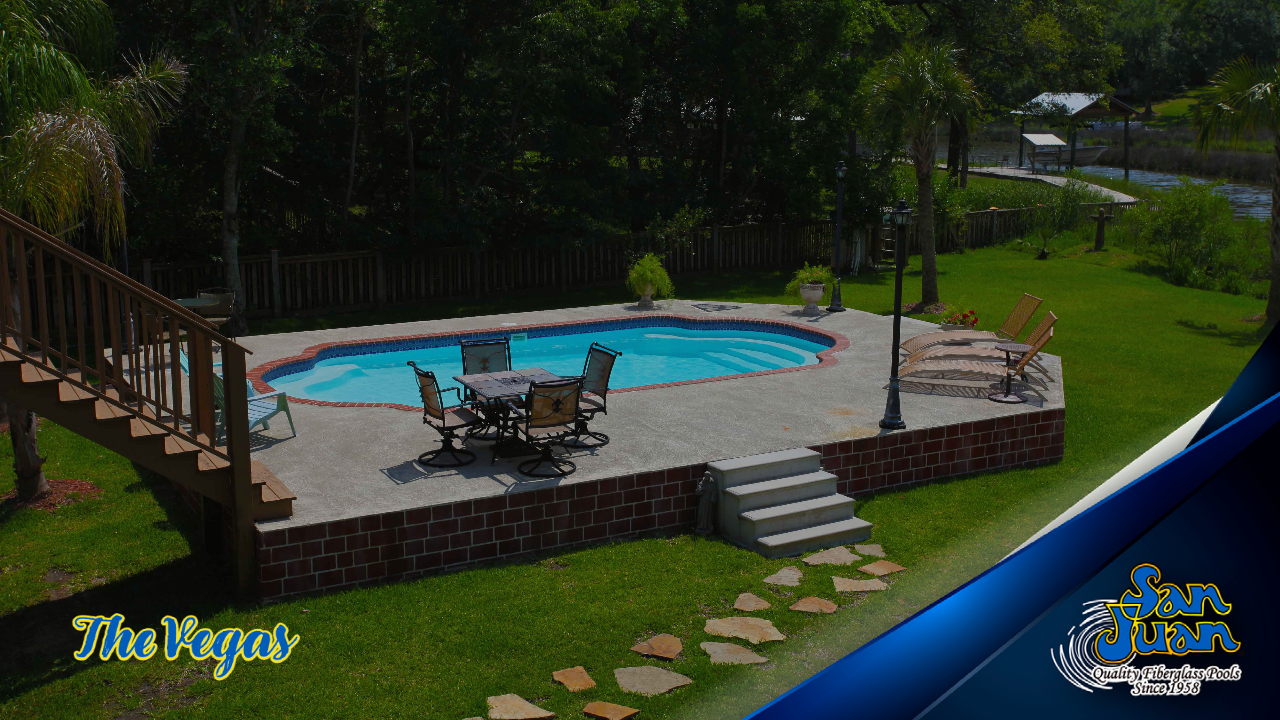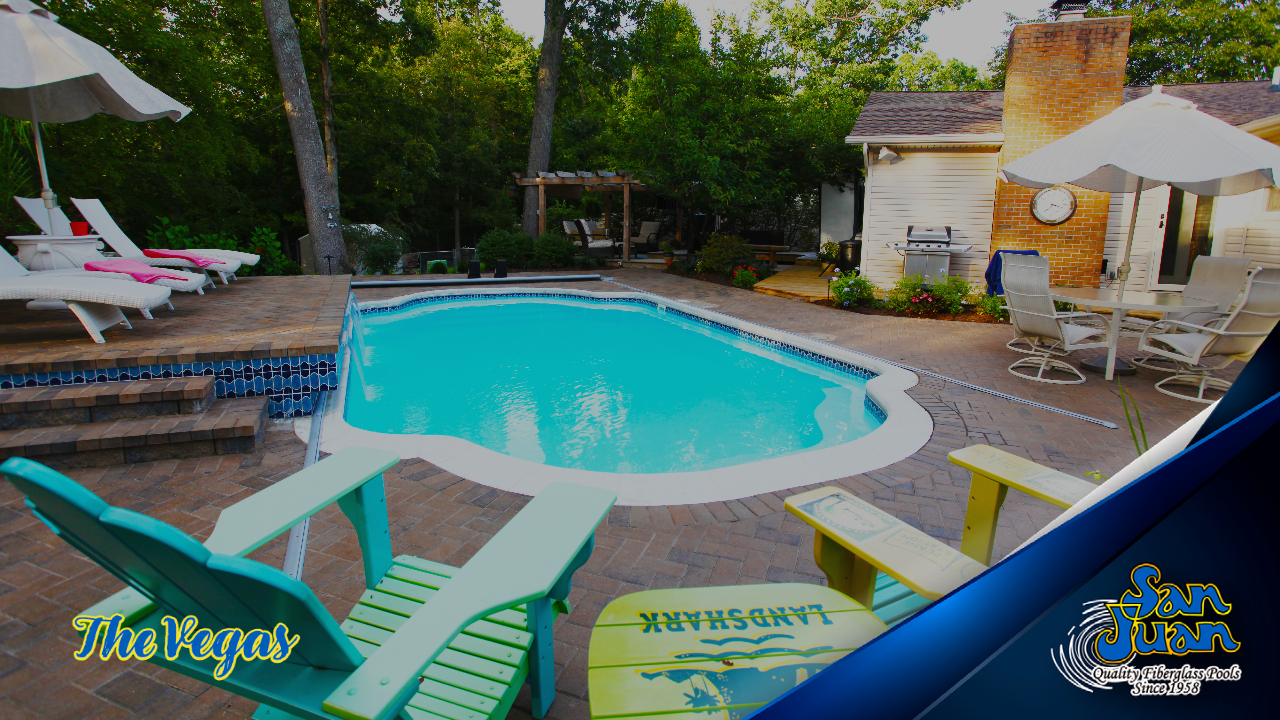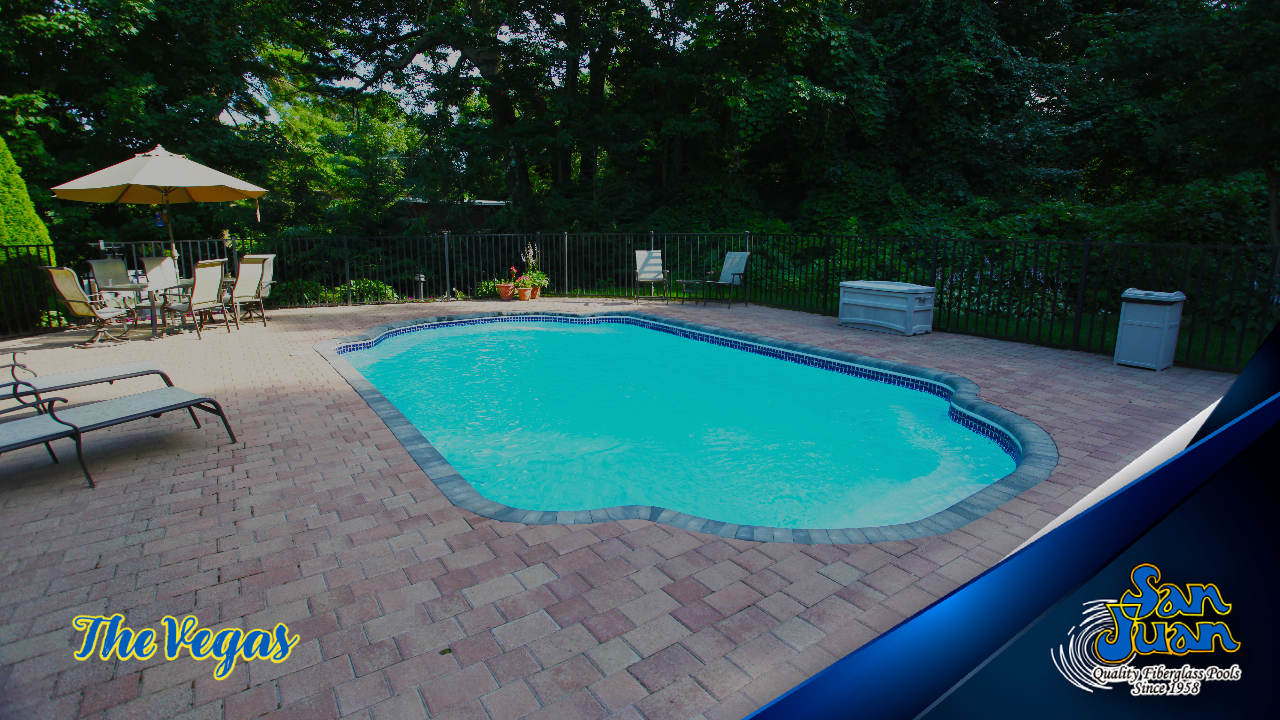 The Pool Specs
Width: 15′ 11″ O.D.

(15′ I.D.)

Length: 27′ 11″ O.D.

(27′ I.D.)

Depth: 5′ 1″
Surface Area: 355 SQFT
Volume: 11,300 Gallons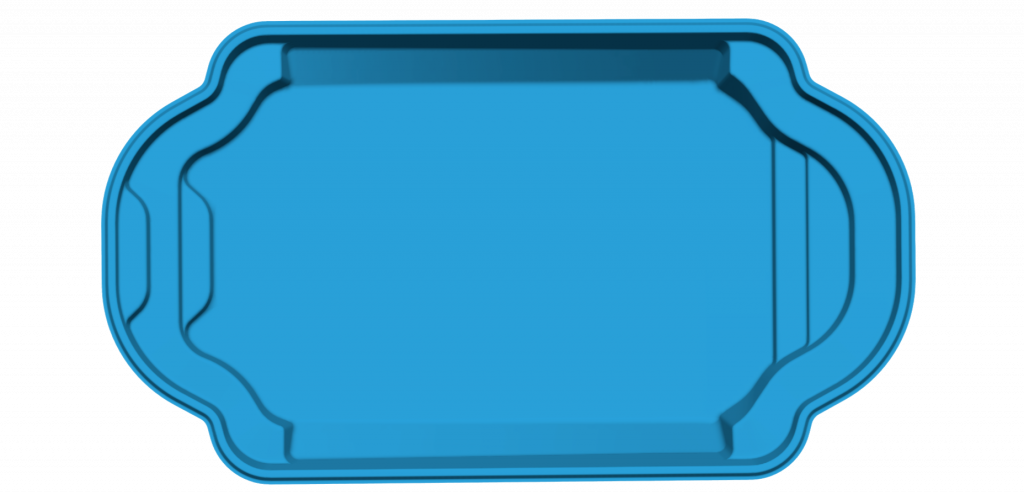 Boost Your Excitement with a Splash of Vegas
Life is all about enjoying every moment as it passes by. Oftentimes, we allow our weeks to melt by and time passes before our eyes. We at San Juan Pools think it's time to slow down a little and enjoy time outdoors. Weekends, weeknights, it doesn't really matter. What does matter is soaking up quality time poolside and giving your mind the space it needs to calm and recollect. We believe that the Vegas fiberglass pool is a perfect pool designed for your regular break away from the hustle and bustle!
As you can see from the image above, this pool only gets more beautiful as the sun goes down. Spruce up this pool at night with some brilliant LED lighting for a beautiful nighttime glow!
The Vegas is a stunning display of how beautiful a fiberglass pool from San Juan Pools can be! As the sun goes down, the nightlife is just beginning! Bring a little bit of Vegas back home with this elegant and beautiful Grecian pool shape!
Modern Grecian Design with Dual Entry Steps
Taking a technical look at the Vegas pool model, we classify this pool as a Grecian pool shape. Designed with an opposing set of entry steps this pool is built for easy entry and exit. Secondly, its maximum depth of only 5′ 1″ makes this a safe swim space for swimmers of all swim levels.
A Pool Designed for Nighttime Elegance
As we mentioned above, the Vegas is a perfect fiberglass pool for nighttime swim sessions. We recommend adding a pair of LED lighting to boost the nighttime aesthetics of this gorgeous pool shape. By adding in an automated control system, you can create a fun light show or a custom color for that special event. Either way, this pool is ready to bring Vegas home to you!
The Features of The Vegas
In summary, the Vegas pool is a fun-packed fiberglass swimming pool! Although simplistic in design, it's built to impress and entertain. We recommend this fiberglass pool to those who enjoy regular outdoor living. Its compact shape of only 355 SQFT allows the Vegas to be installed in most backyard spaces. This makes bringing this pool home to you a real possibility. Just contact us to get started!
Connect with San Juan Fiberglass Pools online:
Visit the San Juan Fiberglass Pools WEBSITE: https://bit.ly/SJPWebSite
Visit the San Juan Fiberglass Pools GMB: https://bit.ly/SJPGoogleMyBusiness
Like San Juan Fiberglass Pools on FACEBOOK: https://bit.ly/SJPFacebook
Follow San Juan Fiberglass Pools on TWITTER: https://bit.ly/SJPTwitter
Review Us On Google: https://bit.ly/SJPGoogleReviews
Google Maps: https://bit.ly/SJPMaps
Google Search: https://bit.ly/SJPGoogleSearch