Flat Bottom Fiberglass Pool with 4′ 2.5″ Depth
The Biloxi is a fiberglass swimming pool that we designed to appeal to clients with modern design tastes. This pool model is the perfect option for medium sized backyards and home owners who are looking to entertain.
The Biloxi includes a flat bottom layout with a maximum depth of 4′ 2.5″. Its shallow waters make it a comfortable swimming pool for swimmers of all skill levels. In addition, its flat bottom layout provides the perfect space for lap swimming or a plethora of water games. From gathering together for a game of basketball, volleyball, water tennis or just raft floating – the Biloxi is designed to entertain and be a hub for fun!
Long Tanning Ledge and Wide Shallow End Steps
Upon first glance, you'll notice the very wide set of entry steps that lead into the flat bottom design of the Biloxi. Next you'll notice that the top step is extra wide – providing the perfect space for our 9″ deep tanning ledge. We designed this tanning ledge to be a comfortable space for a large gathering or for two pieces of furniture to lay end-to-end.
However you utilize this space, we are sure that you're going to love the spacious seating arrangement. Lastly, you have the ability to dress it up with LED lighting for a stunning nighttime display!
Corner, L-Shape Bench Seating
Opposite of our long entry steps, we've included a L-Shaped Corner Bench seat. We designed this with an L-Shape because we wanted it to comfortably seat multiple swimmers. This is a great zone to relax after playing some water games or lap swimming. In addition, this can also be lit at night with LED lighting for an intimate space to gather for fun conversation or relaxation outdoors.
Perfect Pool for Lap Swimming & Water Games
As you might've already imagined, the Biloxi is a perfect contender for a miniature lap swimming pool. The rectangular design of the Biloxi gives the user plenty of space to stretch out and fit in a great exercise before or after going into the office.
Secondly, as we mentioned earlier, the flat bottom layout of the Biloxi makes this swimming pool a perfect contender for outdoor water games. Your guest are going to love playing games without the hassle of a sloping bottom for their feet. Instead, you can comfortably situate your players anywhere in the Biloxi due to its even depth of 4′ 2.5″ across the entire frame.
The Features
In conclusion, the Biloxi is a fun and playful fiberglass swimming pool with lots of potential for fun pool games or brilliant LED lighting & water features. You can dress up this swimming pool as much as you want to make it truly your own.
The rectangular design of the Biloxi provides the owner with a modern layout that is enhanced by its wide entry steps. These entry steps include a 9″ tanning ledge (at the top step) for you to situate pool furniture or water features to suite your tastes. This pool has a lot of potential for entertainment and we're sure you'll love all of the features that we've tucked away inside its modern rectangular frame!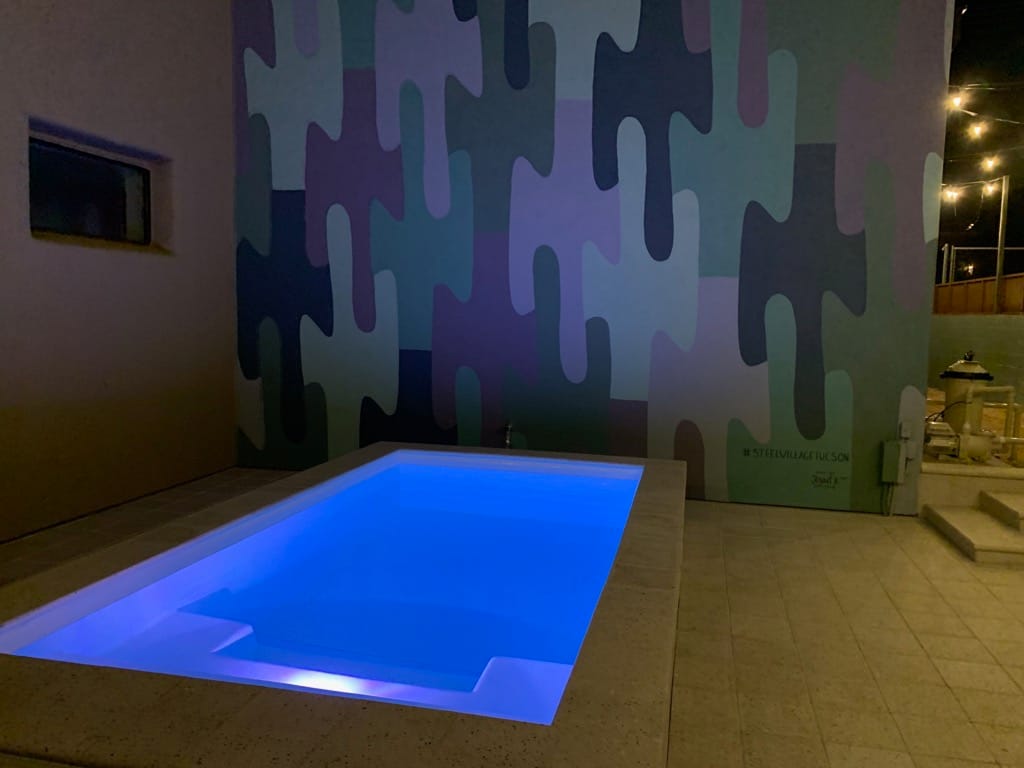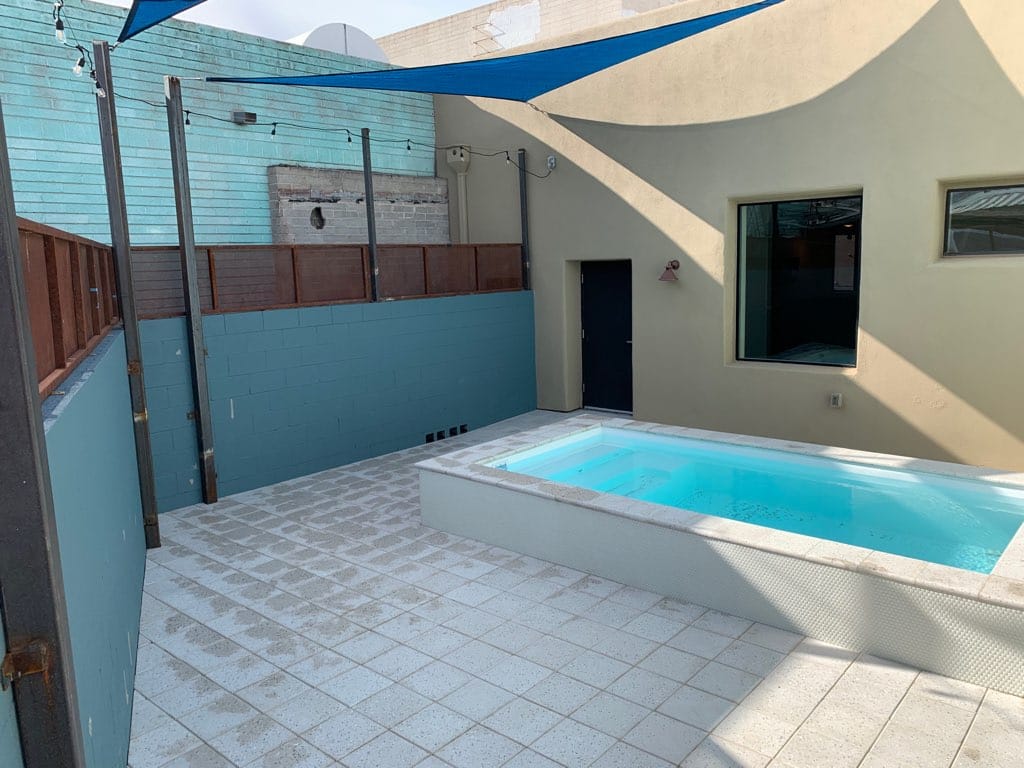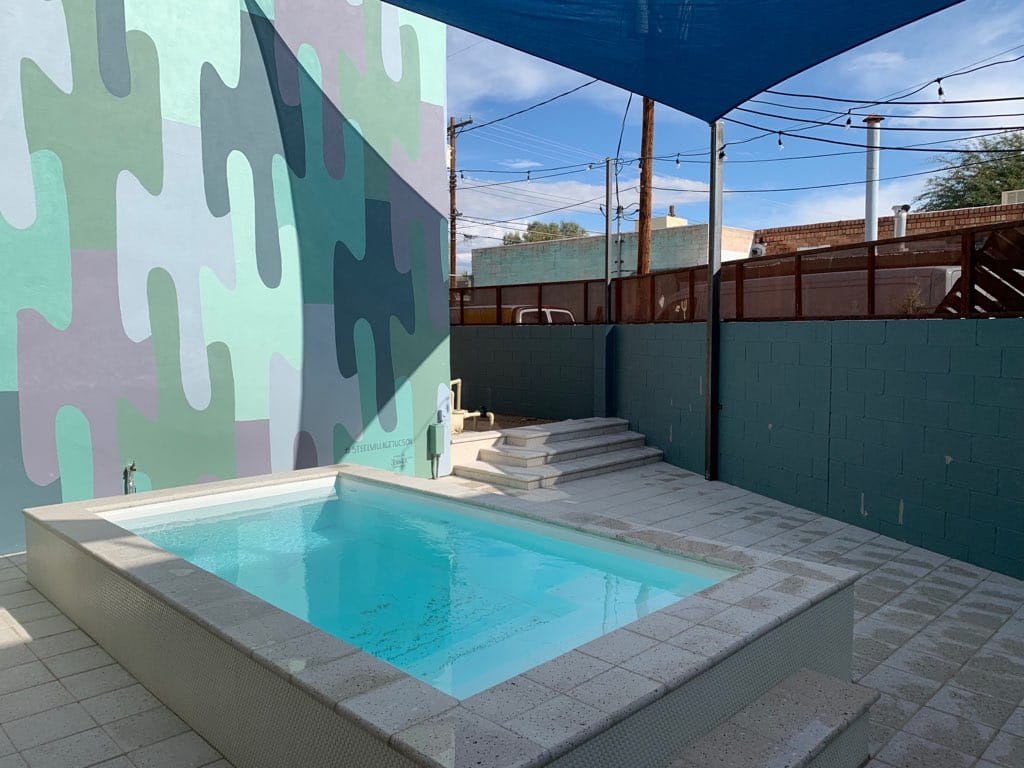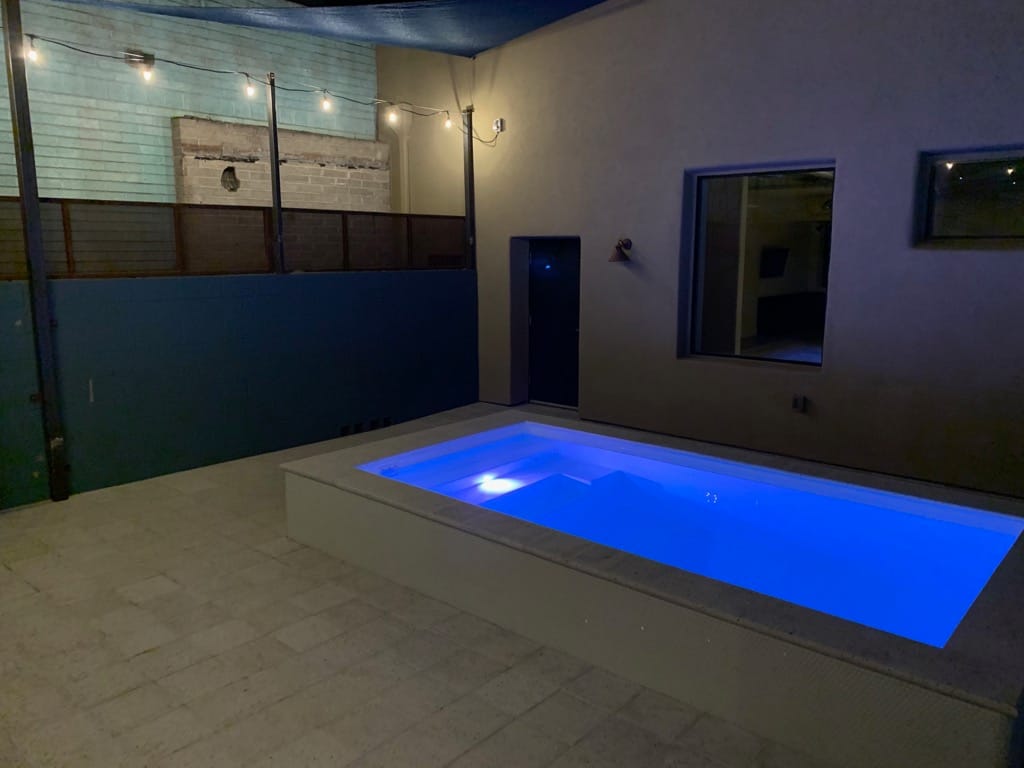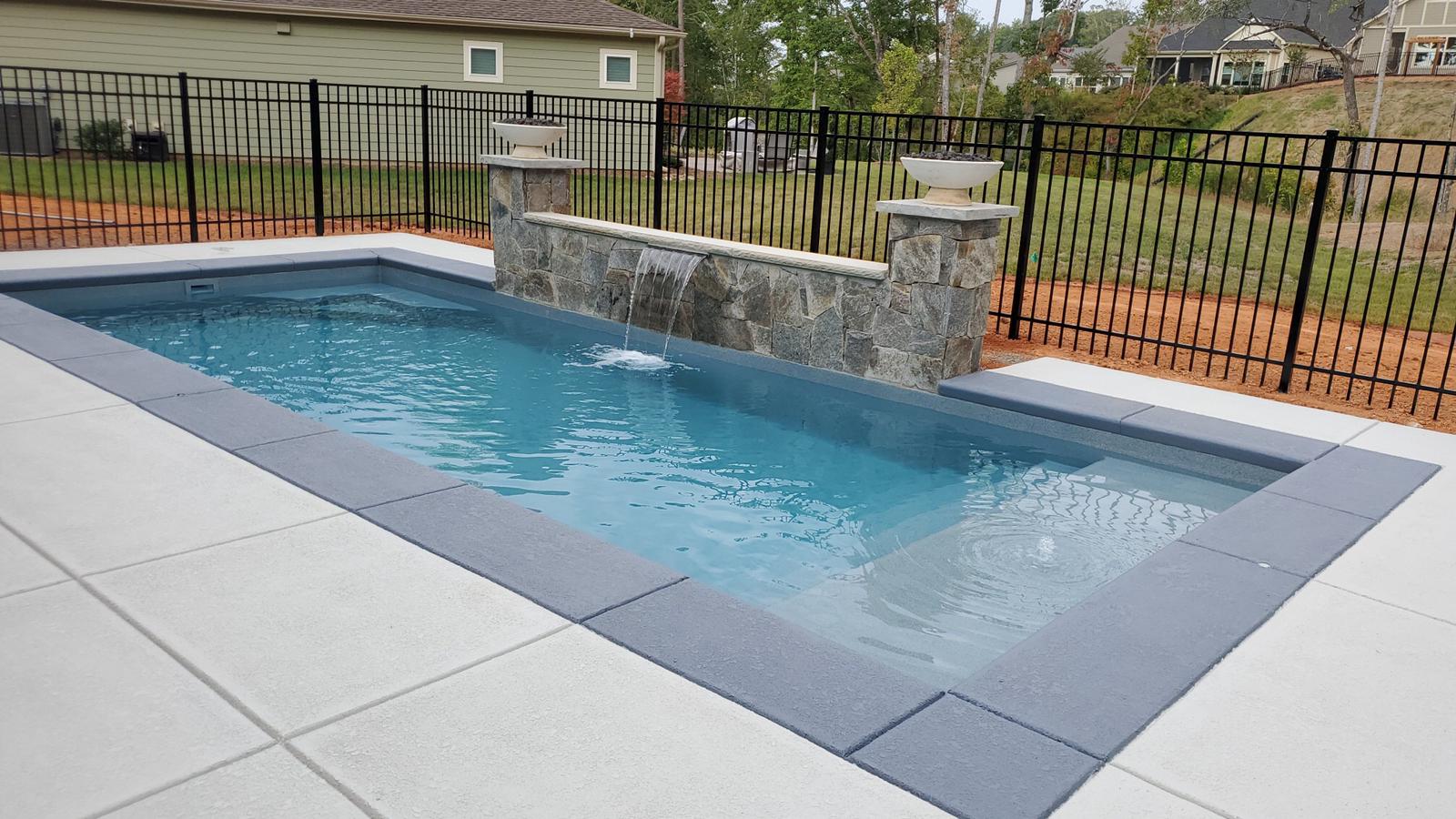 The Pool Specs
Width: 11′
Length: 27′ 1.5″
Depth: 4′ 2.5″
Surface Area: 300 SQFT
Volume: 6,400 Gallons
Biloxi-Dig-Specs