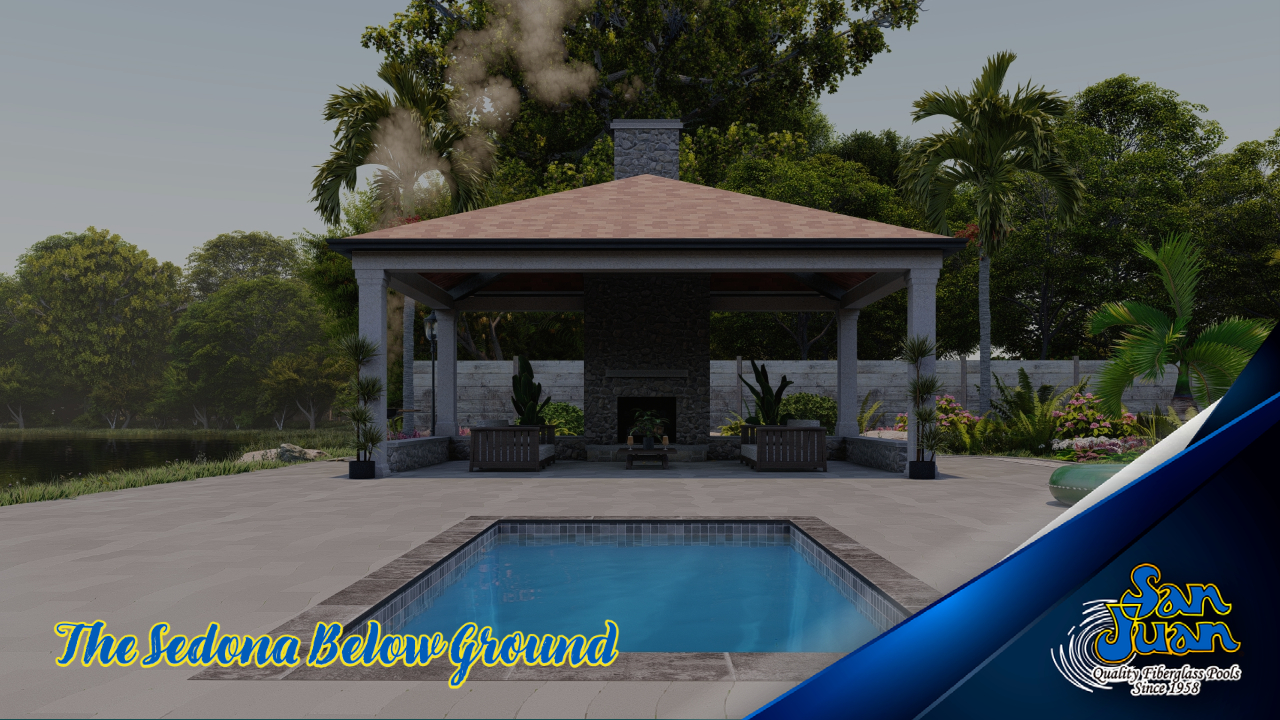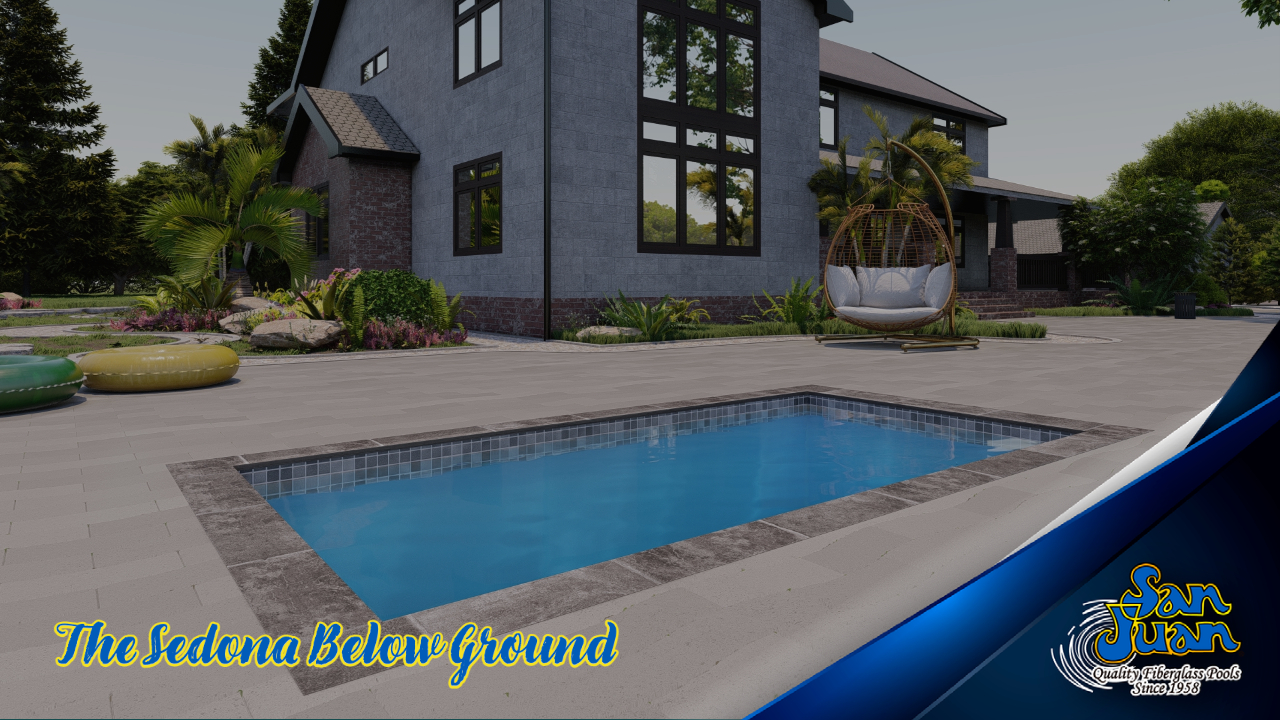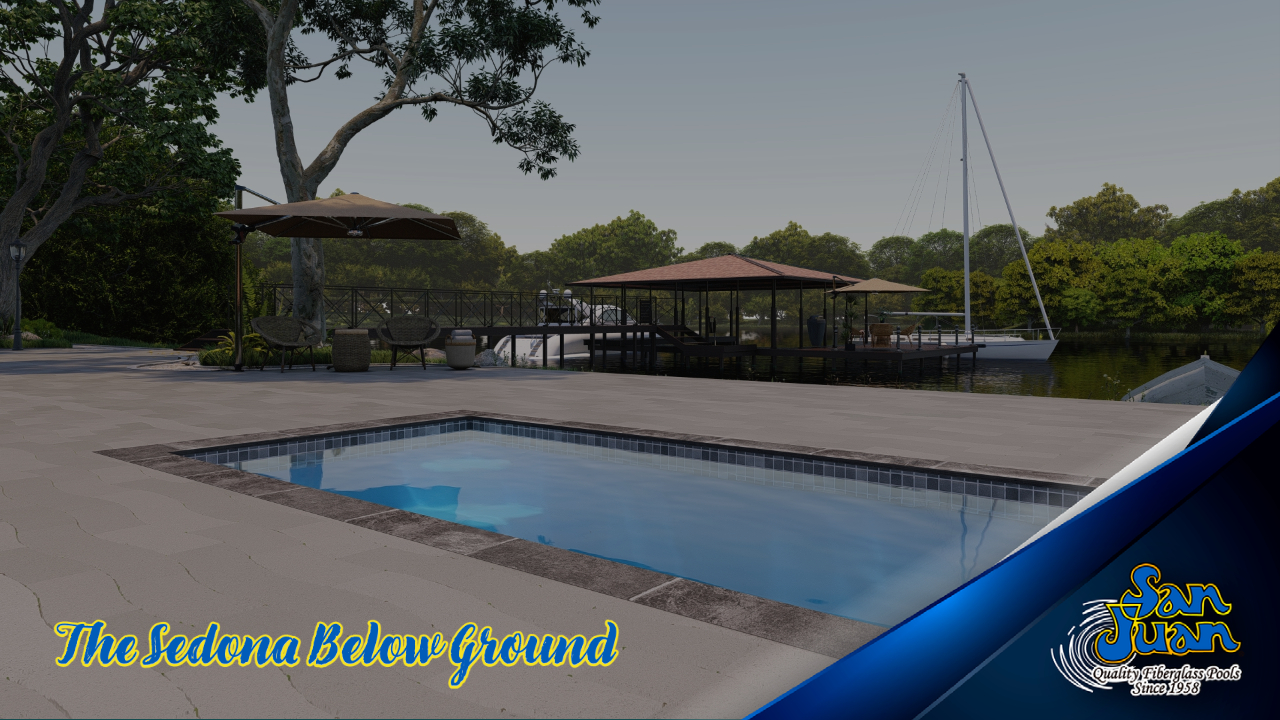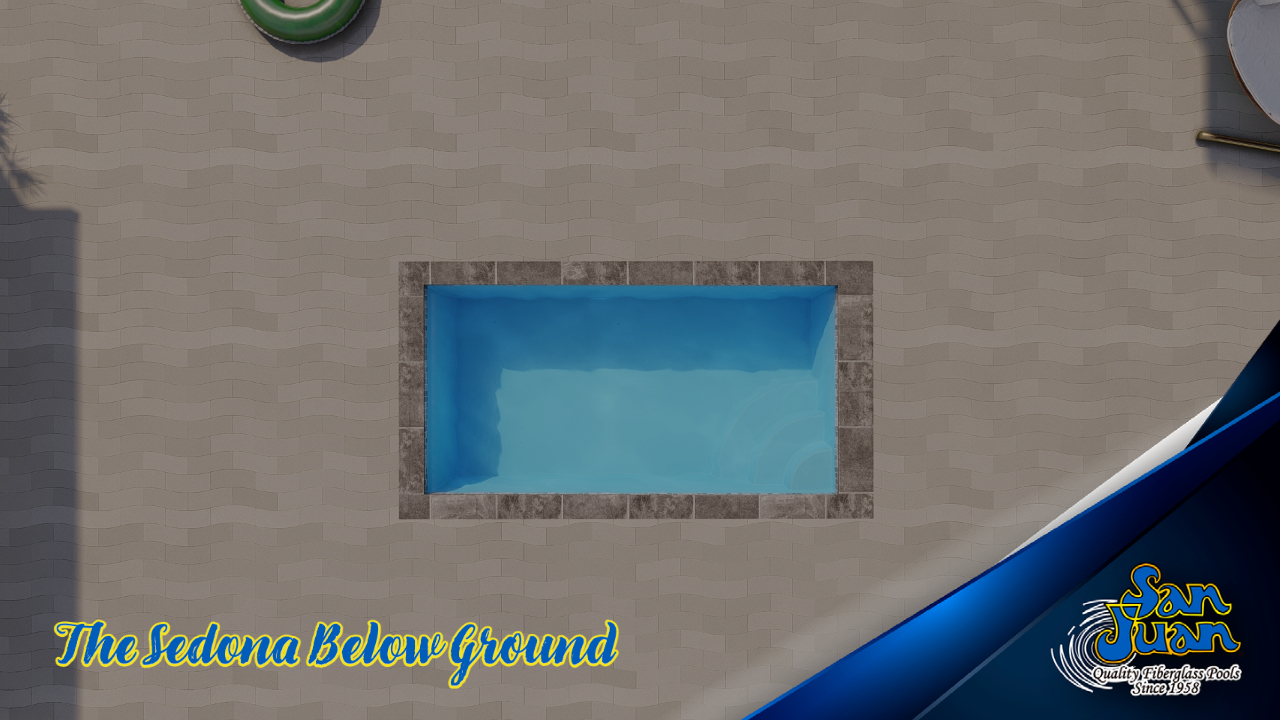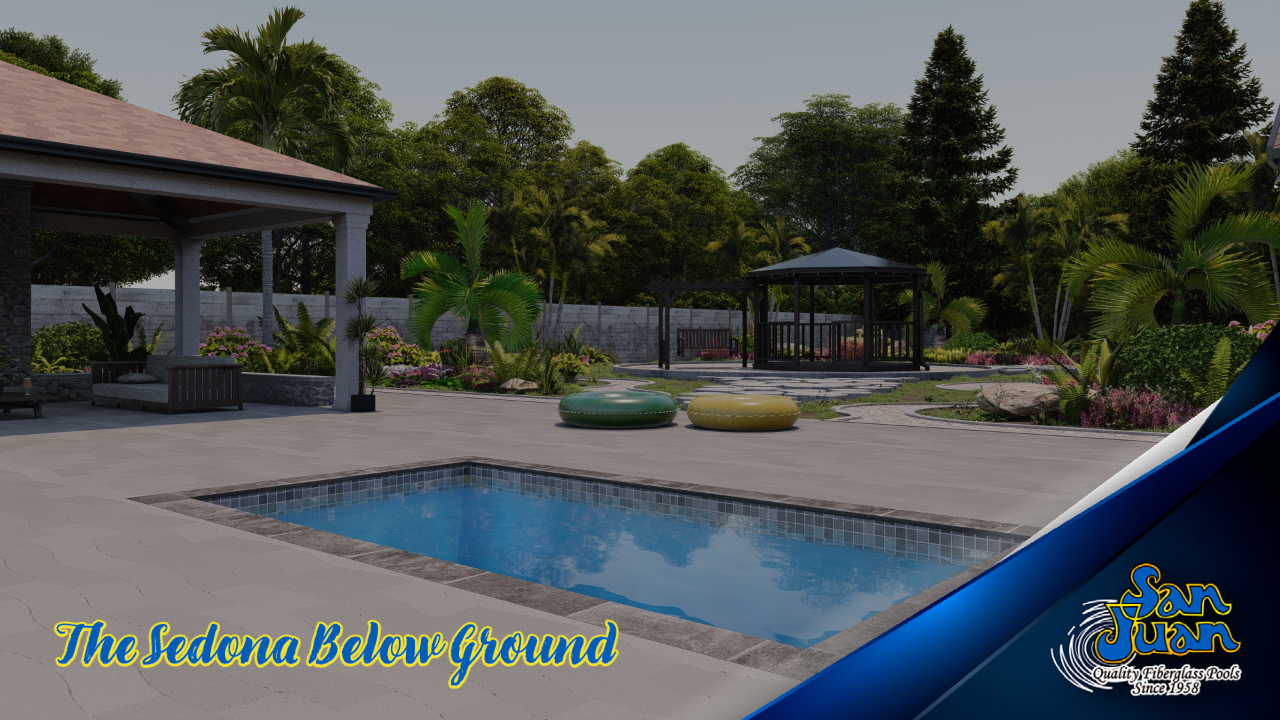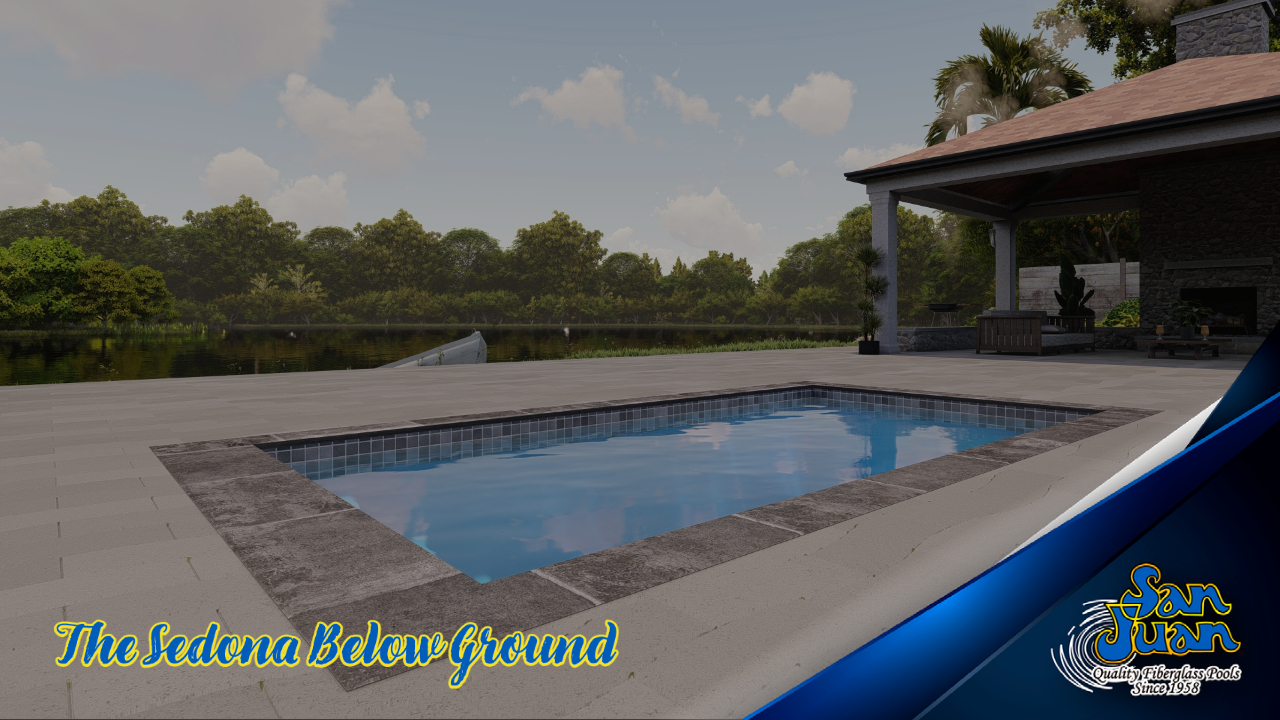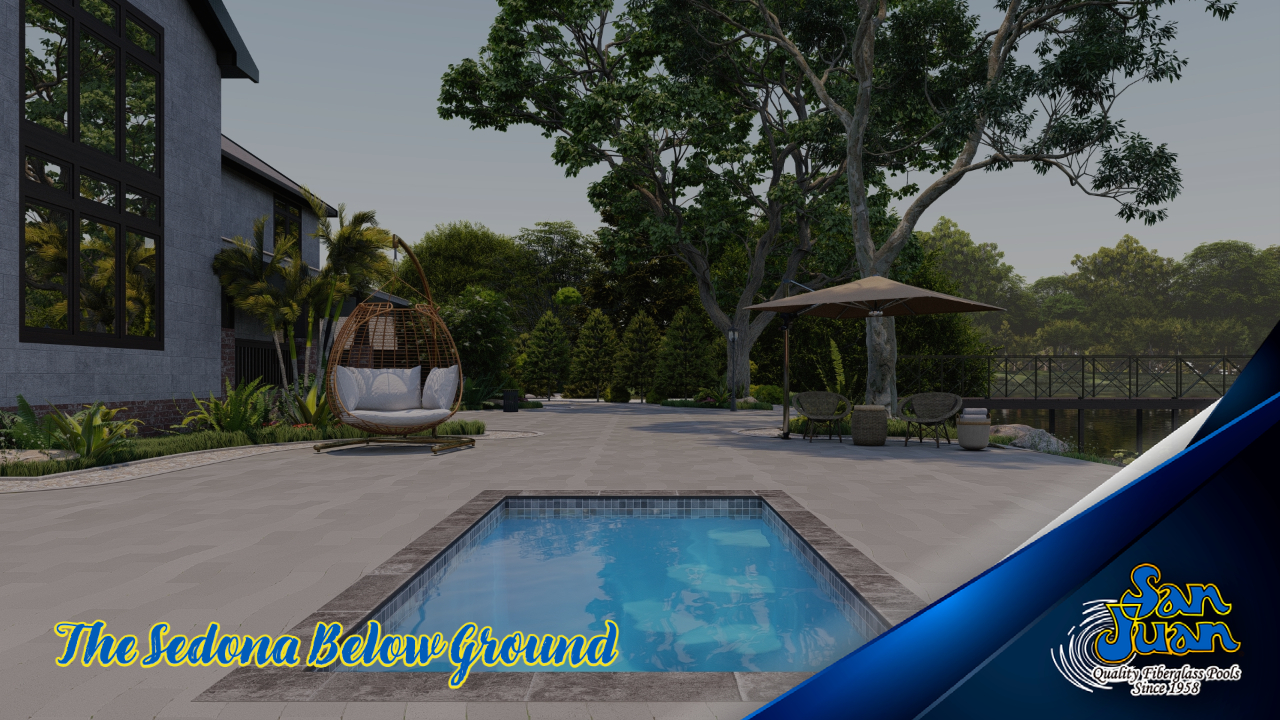 The Sedona Below Ground - Flat Bottom Layout with Corner Entry Steps
The Sedona Below Ground - Flat Bottom Layout with Corner Entry Steps
The Sedona Below Ground - Flat Bottom Layout with Corner Entry Steps
The Sedona Below Ground - Flat Bottom Layout with Corner Entry Steps
The Sedona Below Ground - Flat Bottom Layout with Corner Entry Steps
The Sedona Below Ground - Flat Bottom Layout with Corner Entry Steps
The Sedona Below Ground - Flat Bottom Layout with Corner Entry Steps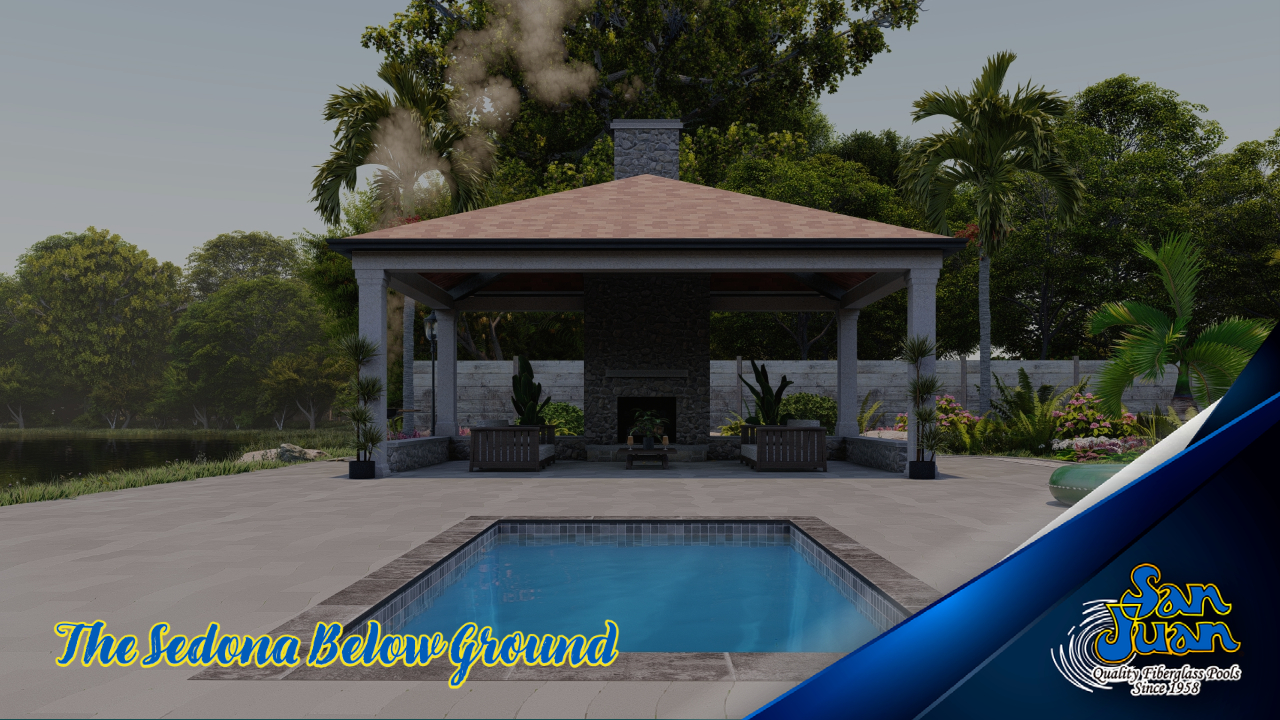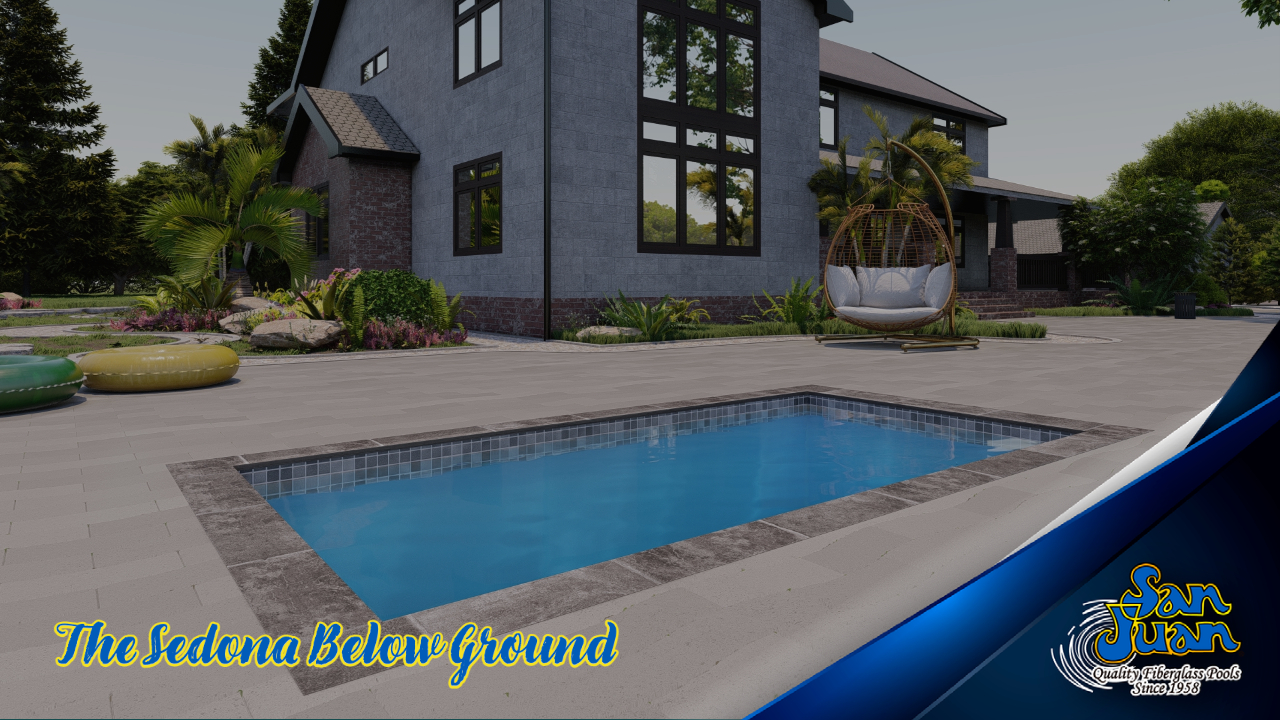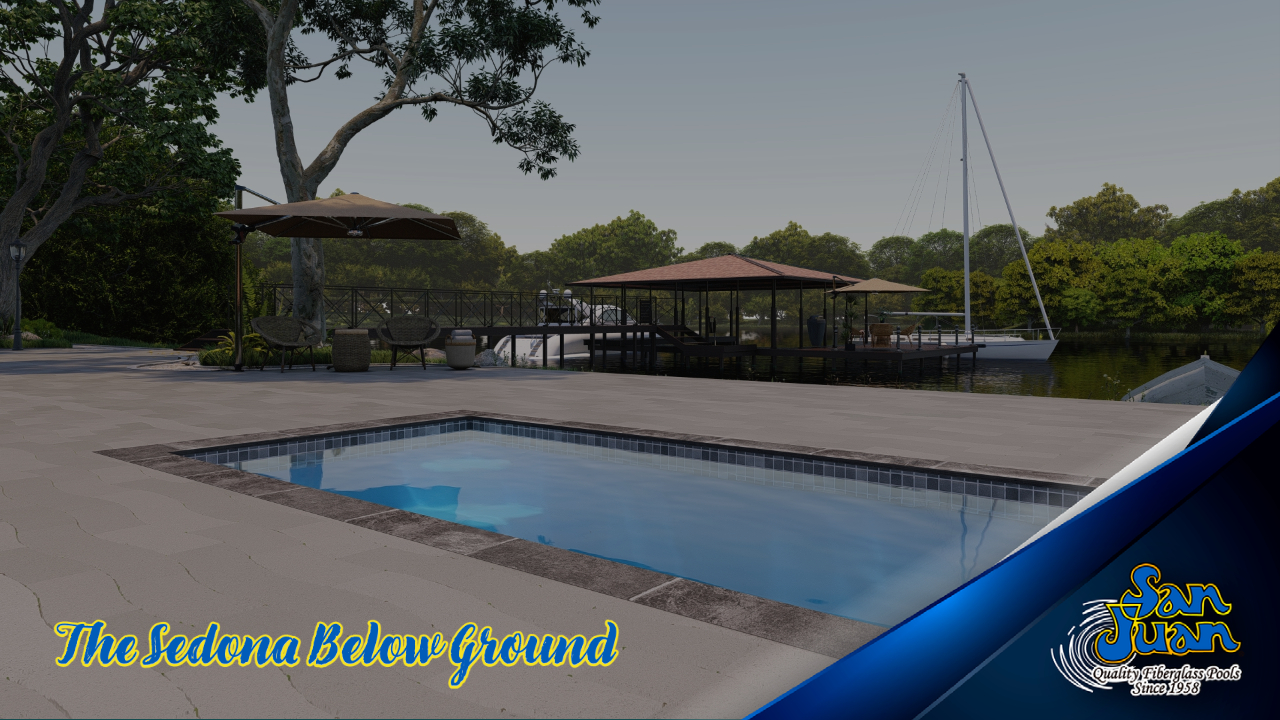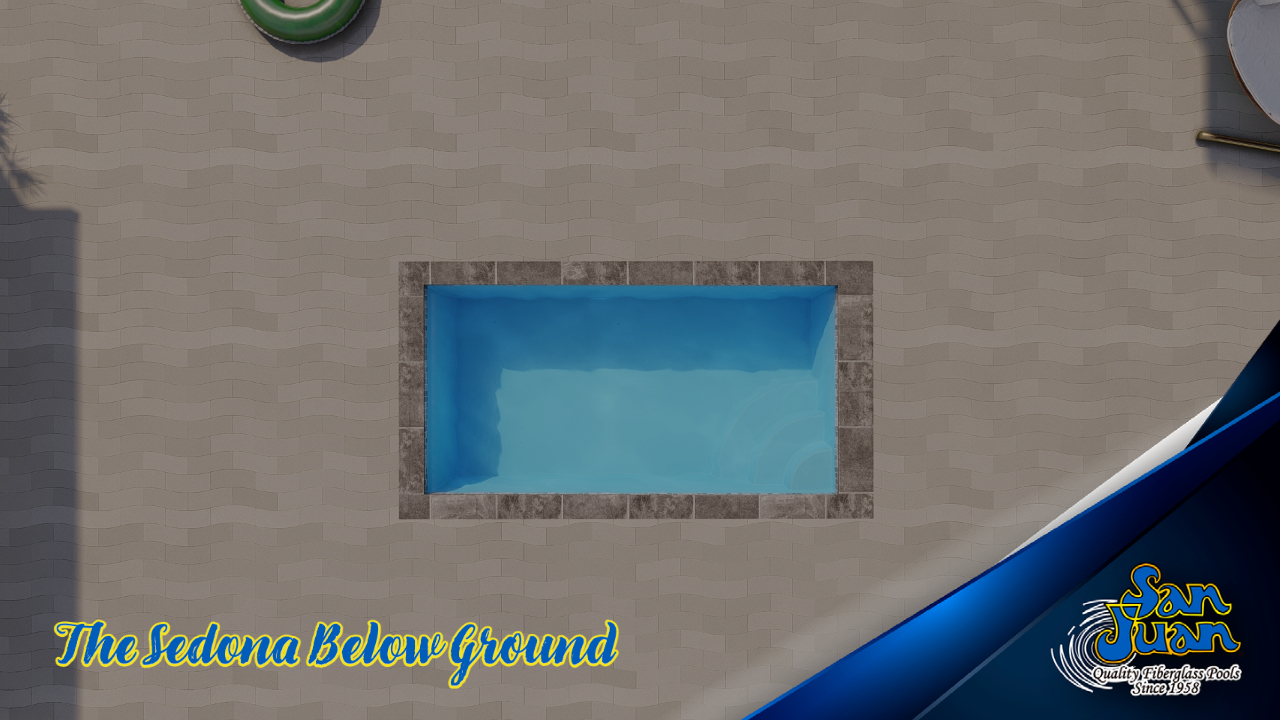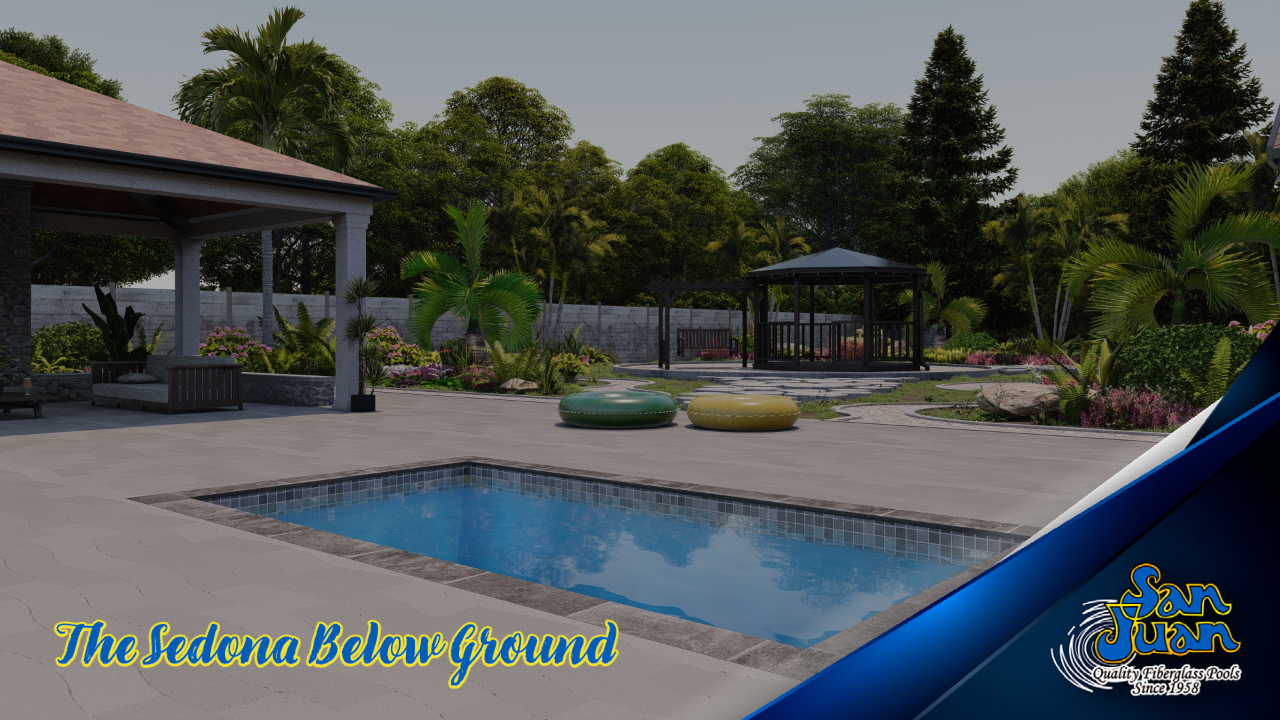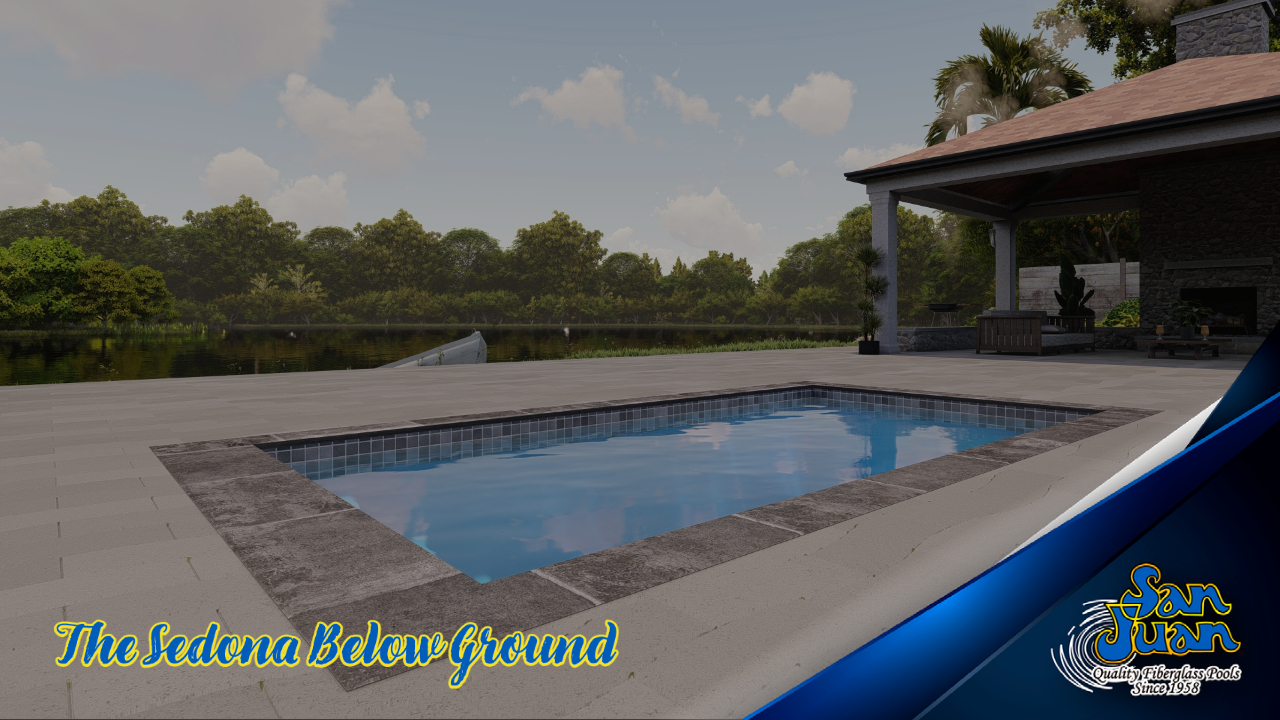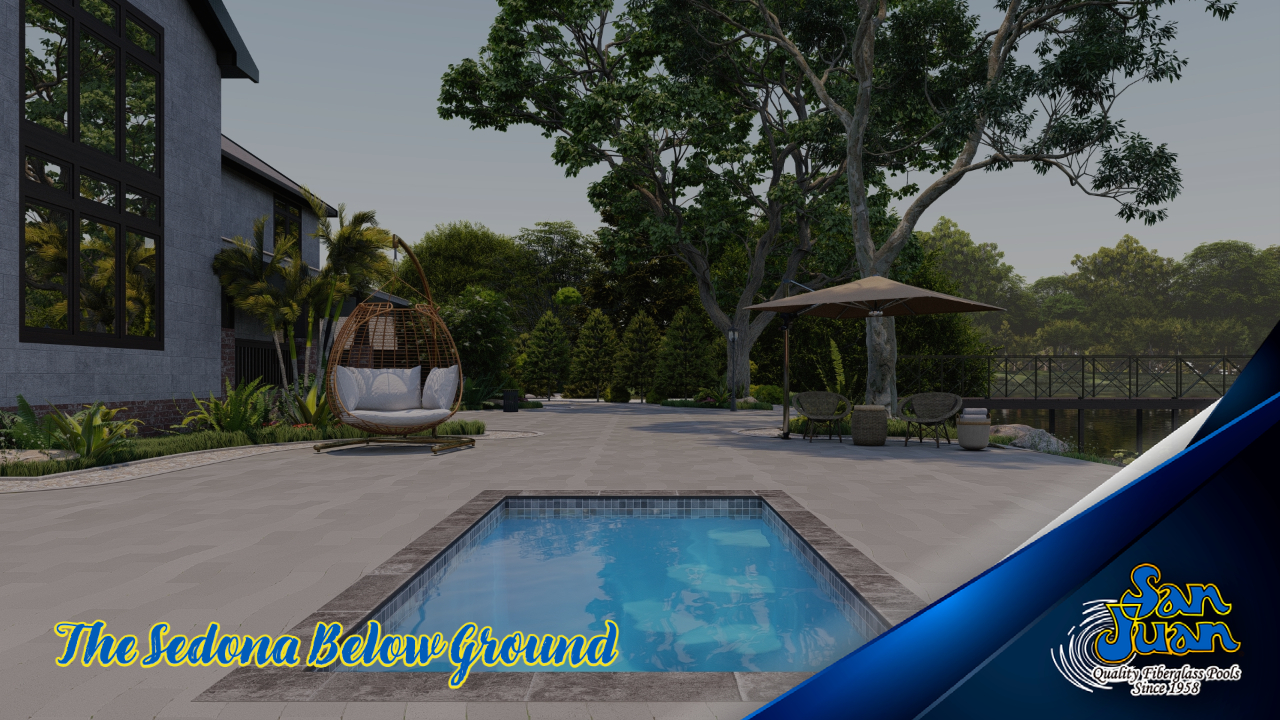 The Pool Specs
Width: 8′ O.D.

(7′ 6.75″ I.D.)

Length: 14′ O.D.

(13′ 11.25″ I.D.)

Depth: 3′ 6″
Surface Area: 98 SQFT
Volume: 2,750 Gallons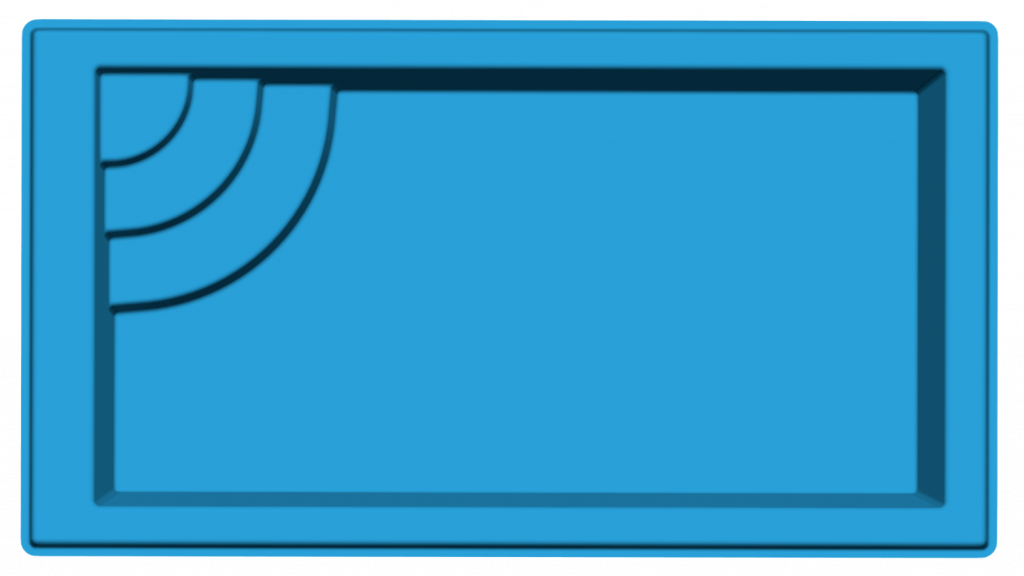 The Sedona Fiberglass Pool
San Juan Pools loves to innovate. We love it so much that we think of ways to produce the same fiberglass swimming pool with multiple applications. The Sedona pool is one example of our desire to provide our clients with the best in swimming pool design, quality and functionality!
Designed as a flat bottom fiberglass swimming pool, we offer the Sedona as both an in-ground swimming pool and an above-ground model. Simply put, with San Juan Pools, you can have it whichever way you like!
Here we showcase the Sedona fiberglass swimming pool as it's in-ground form. Outfitted with a small double-layer section of fiberglass molding (at the top coping line), the Sedona is capable of being inserted below ground to provide a total depth of 42″ from pool coping to the bottom. Conveniently crafted with a flat bottom layout, the Sedona In-Ground is a perfect option for those swimmers who prefer a simple design without a lot of bells and whistles.
Flat Bottom Layout with Corner Entry Steps
We recommend this rectangular fiberglass pool for those who prefer leisurely swimming coupled with a simple design for their outdoor living spaces. The Sedona provides an exceptional space for playing casual water games such as basketball, volleyball or the conversing with friends.
You'll find this layout to be relaxing and roomy enough to hold 3-4 bathers comfortably with plenty of room to stretch your arms and legs.
However you opt to utilize the Sedona you'll love it's simple layout, convenient set of corner entry steps as well as it's flat bottom design with a maximum depth of 3′ 6″.