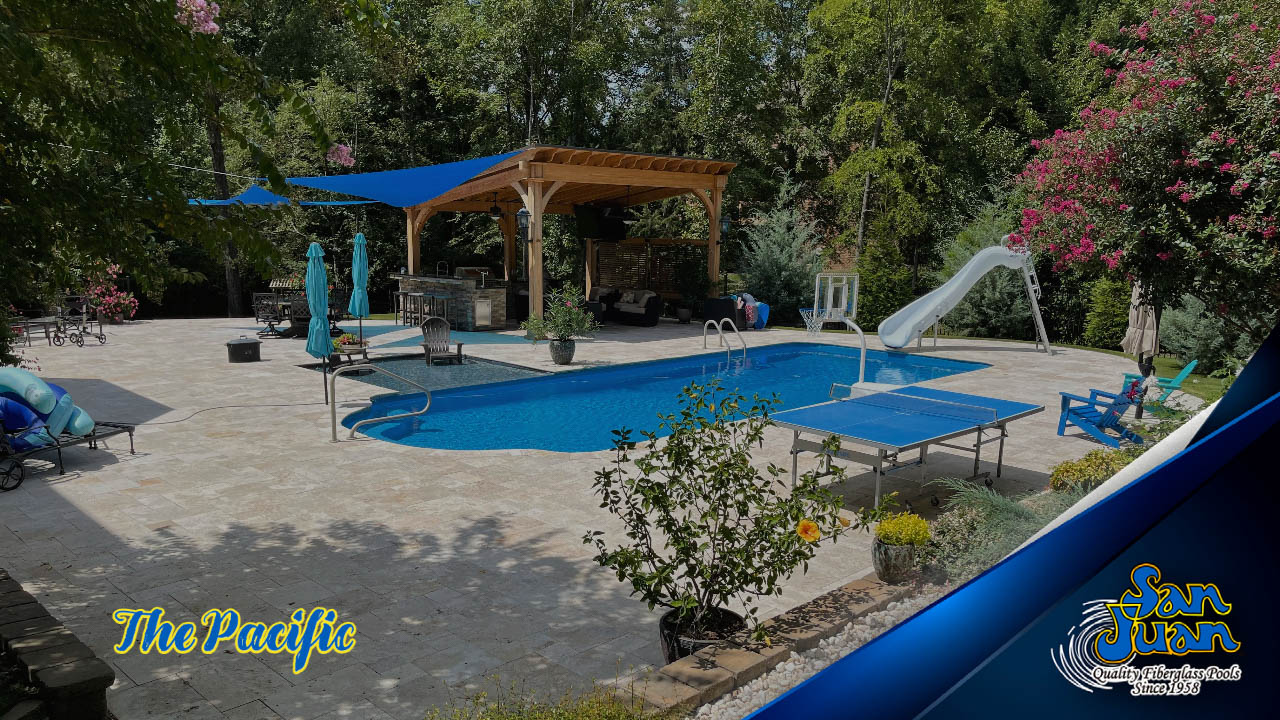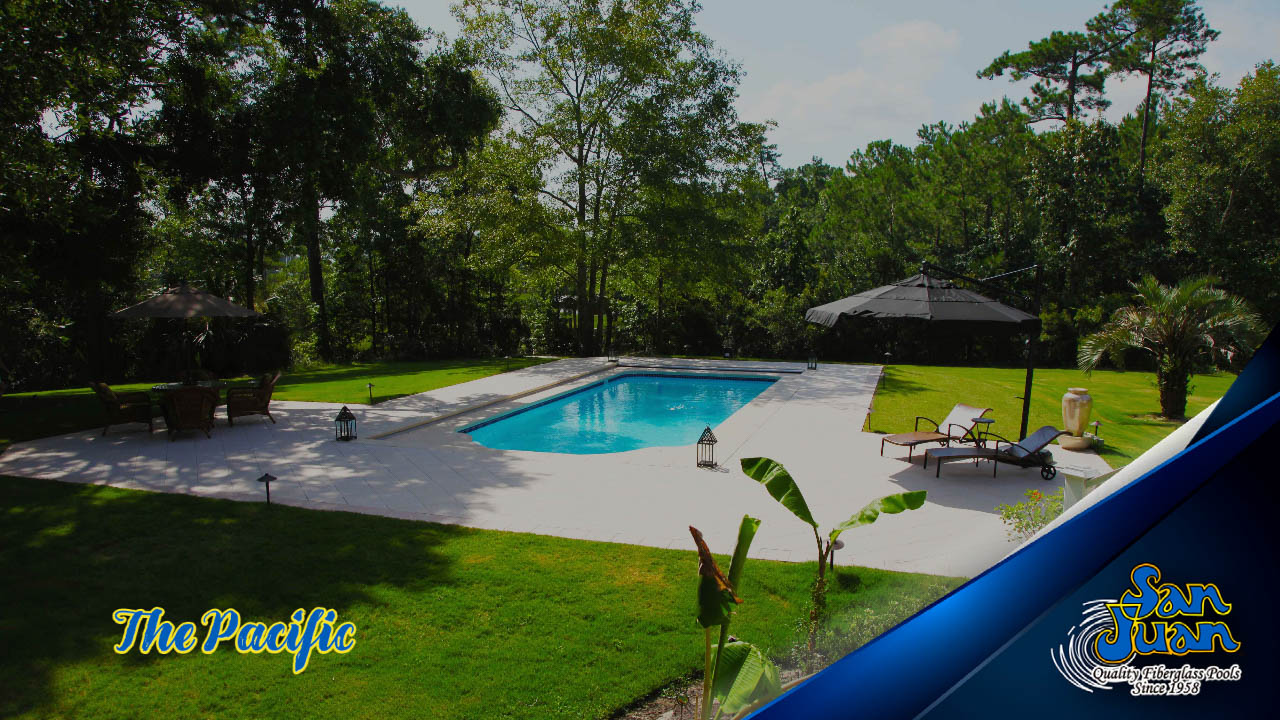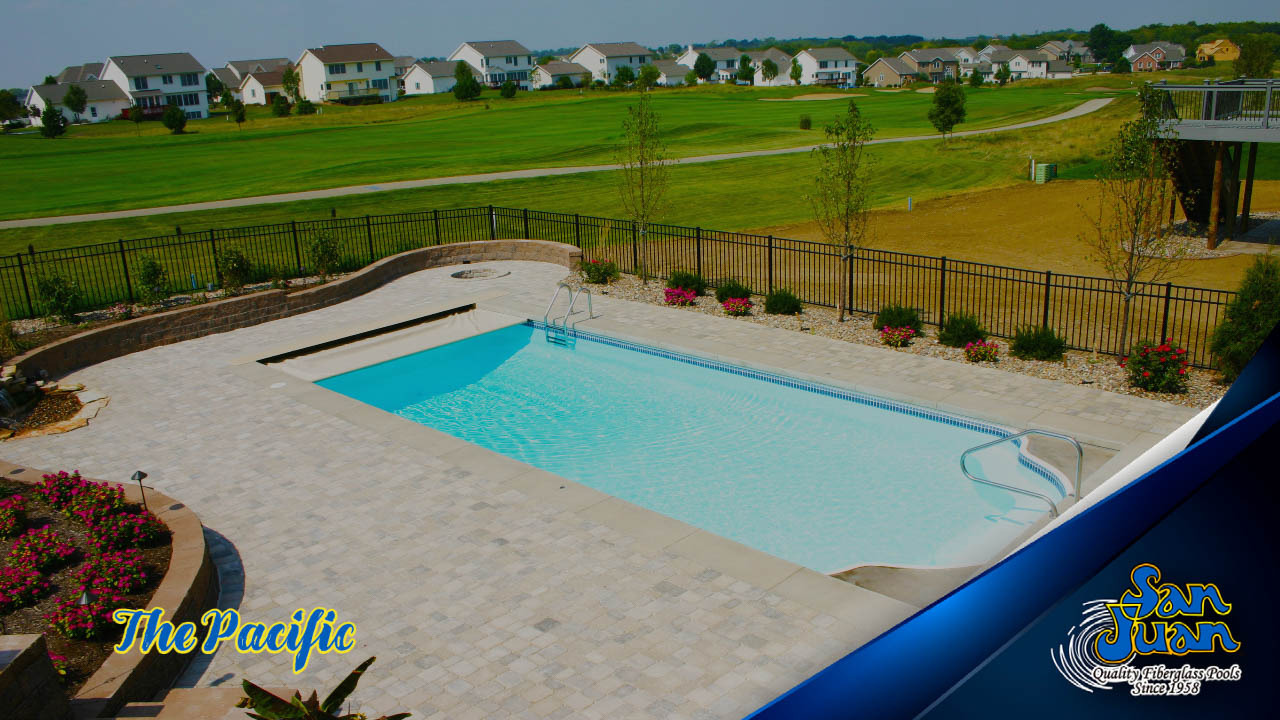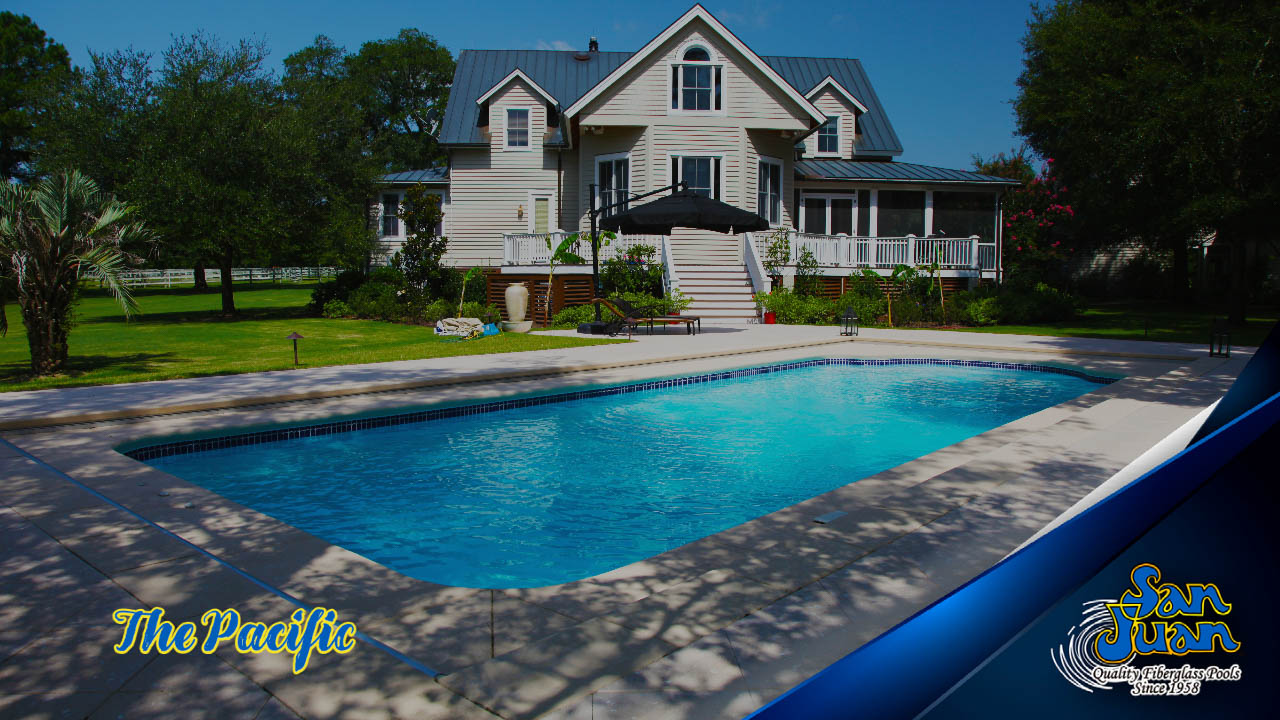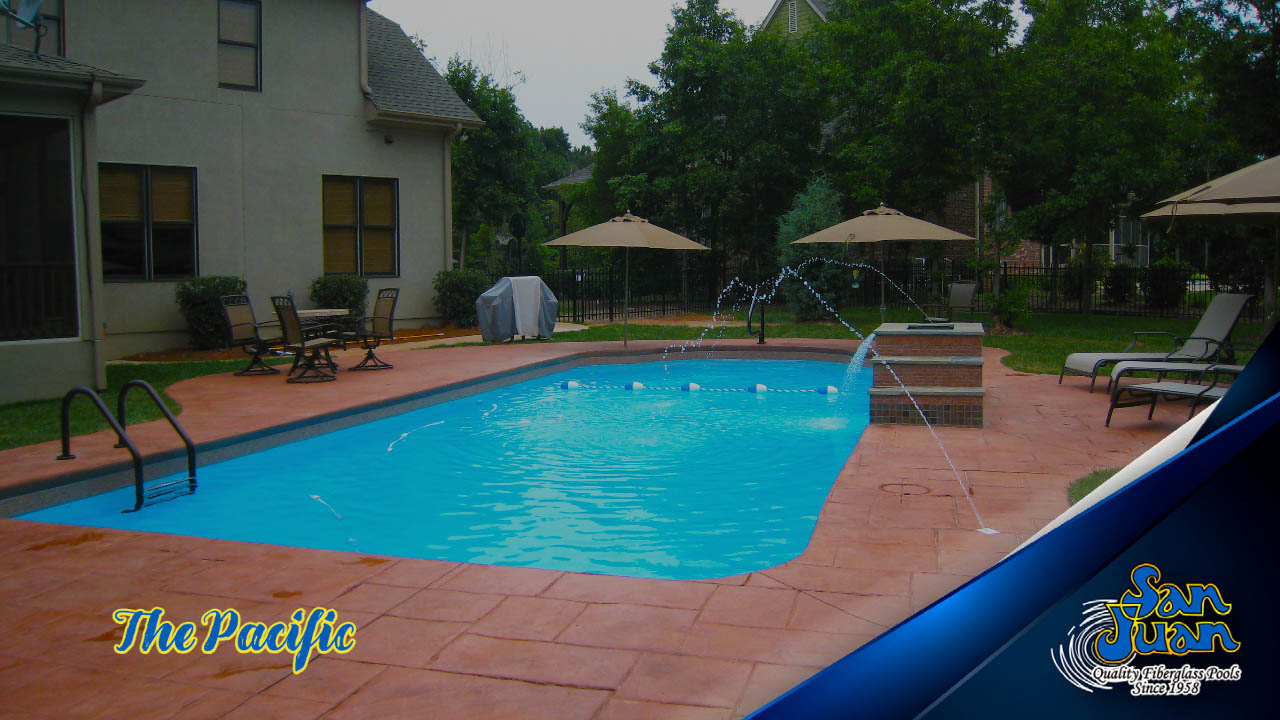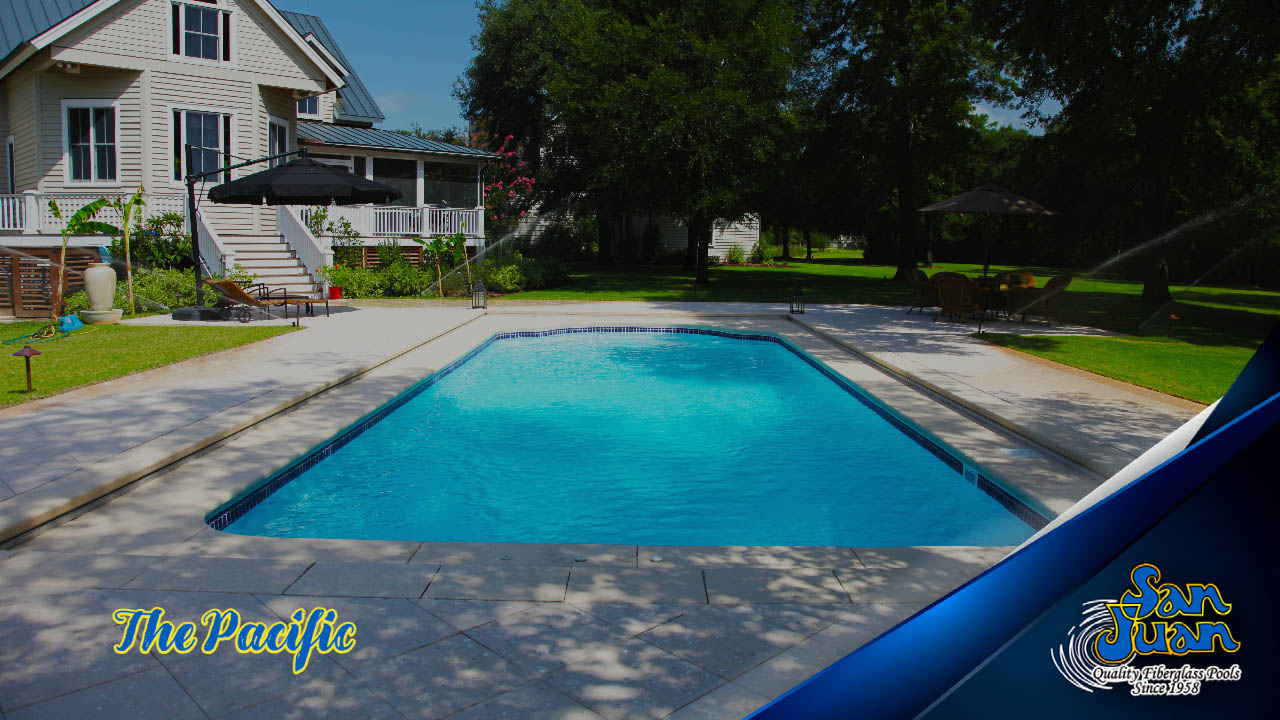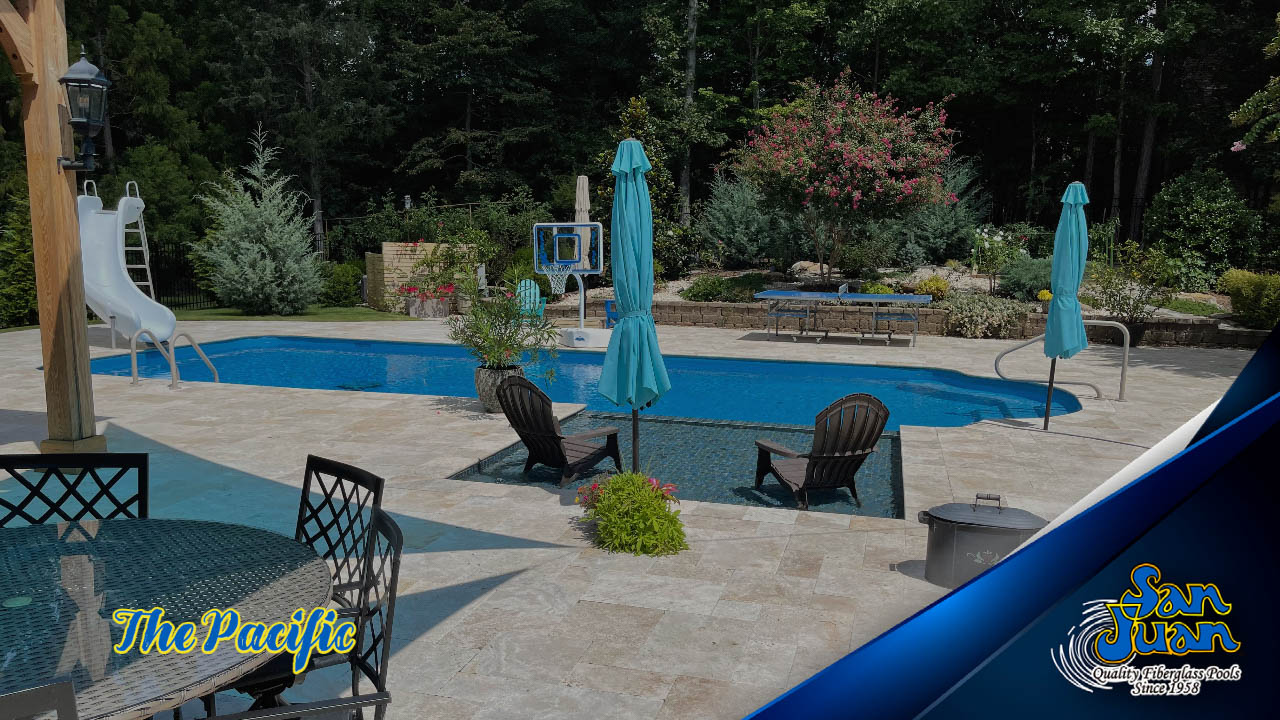 The Pacific – A Large Rectangular Pool with 7′ 11″ Deep End
The Pacific – A Large Rectangular Pool with 7′ 11″ Deep End
The Pacific – A Large Rectangular Pool with 7′ 11″ Deep End
The Pacific – A Large Rectangular Pool with 7′ 11″ Deep End
The Pacific – A Large Rectangular Pool with 7′ 11″ Deep End
The Pacific – A Large Rectangular Pool with 7′ 11″ Deep End
The Pacific – A Large Rectangular Pool with 7′ 11″ Deep End
The Pacific – A Large Rectangular Pool with 7′ 11″ Deep End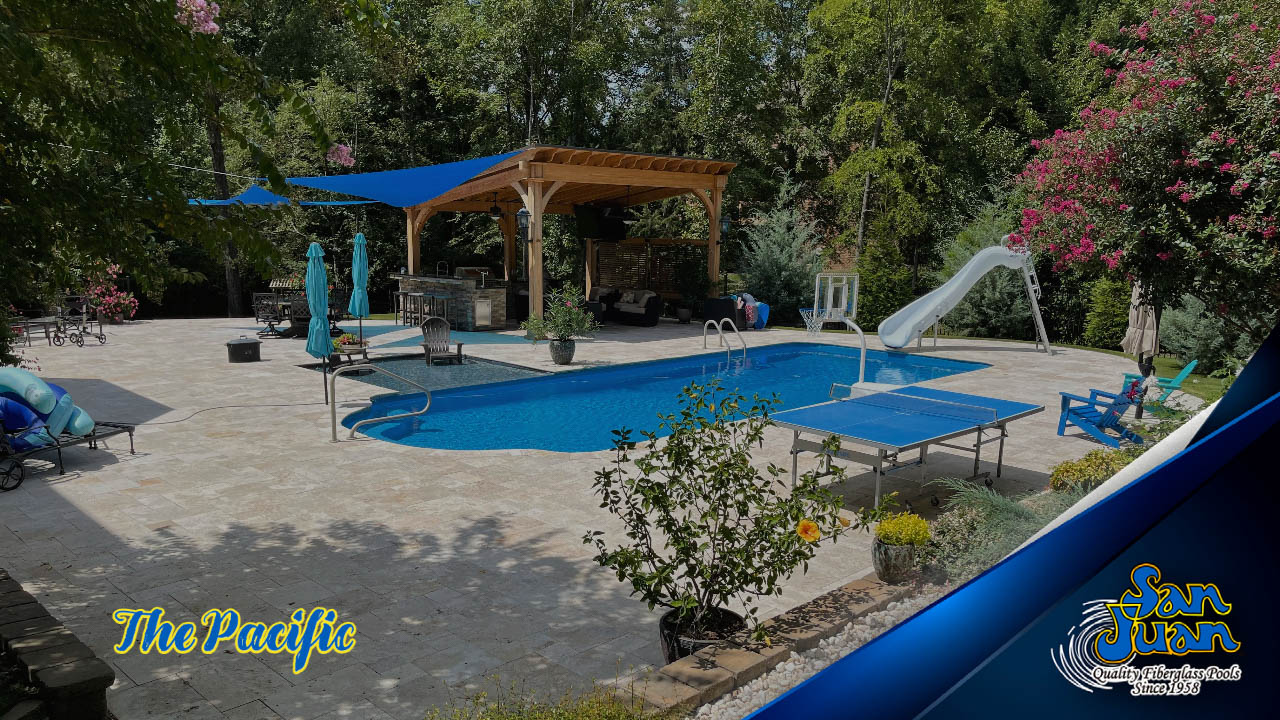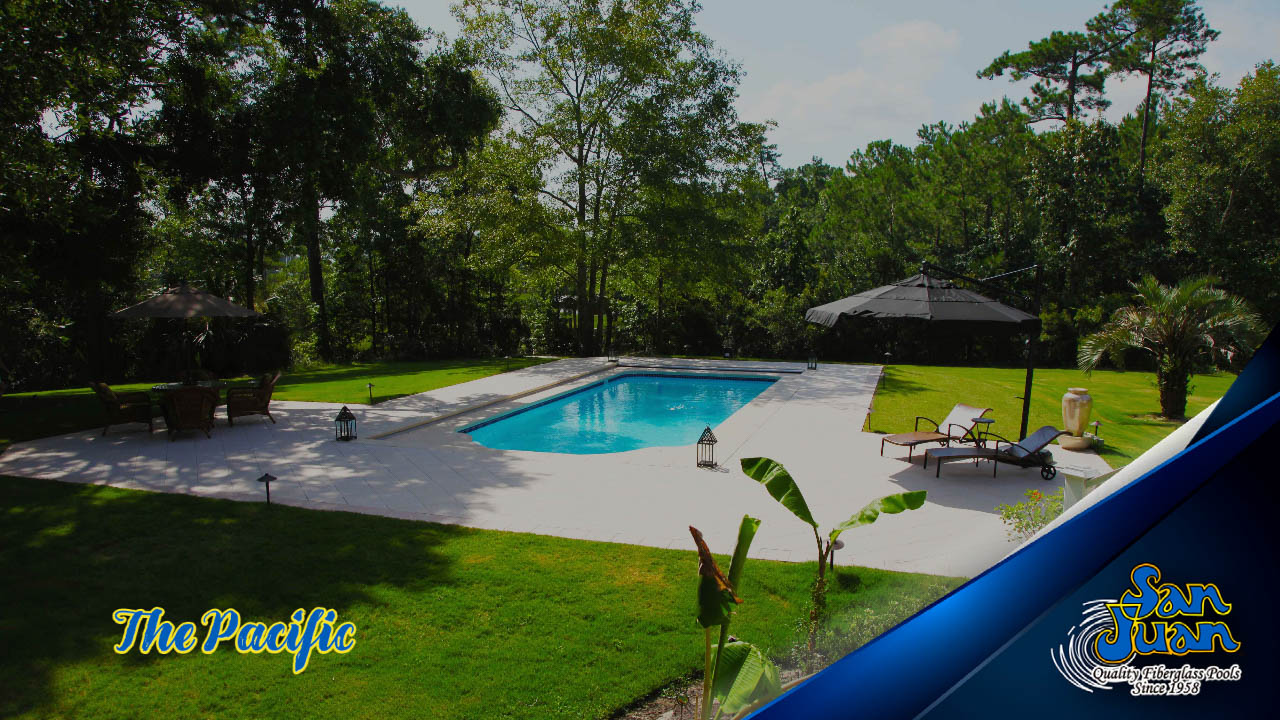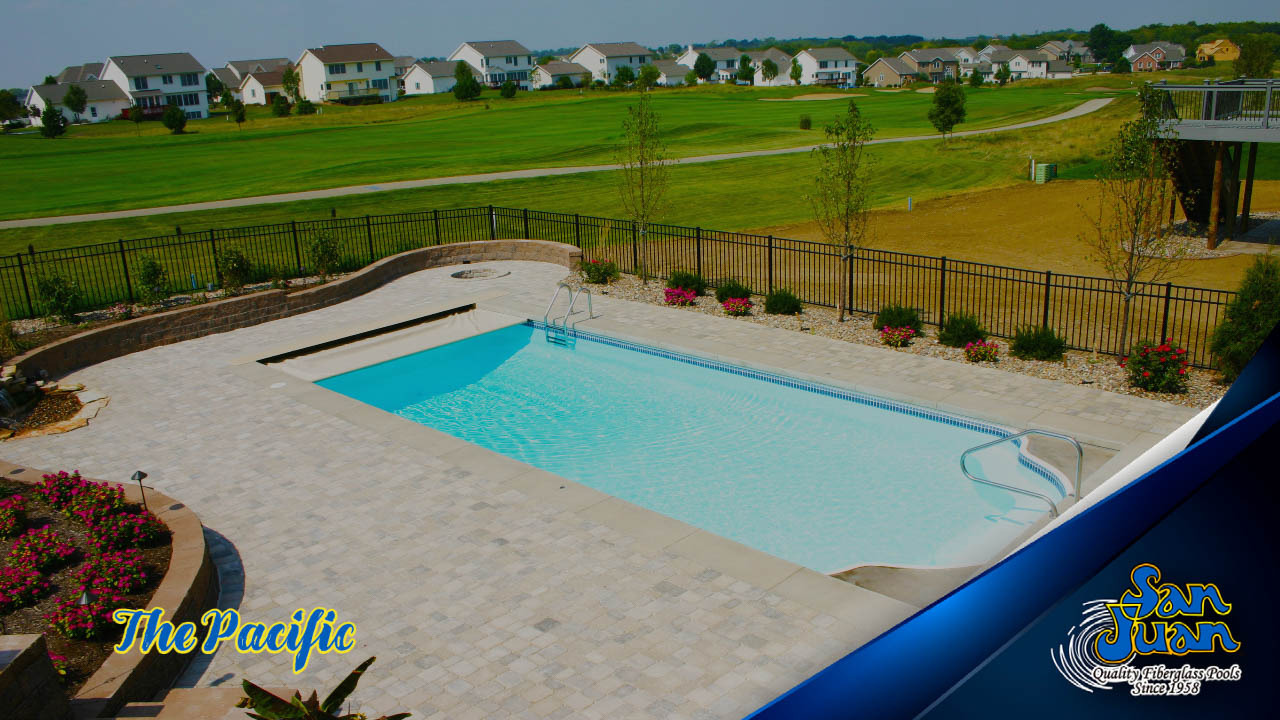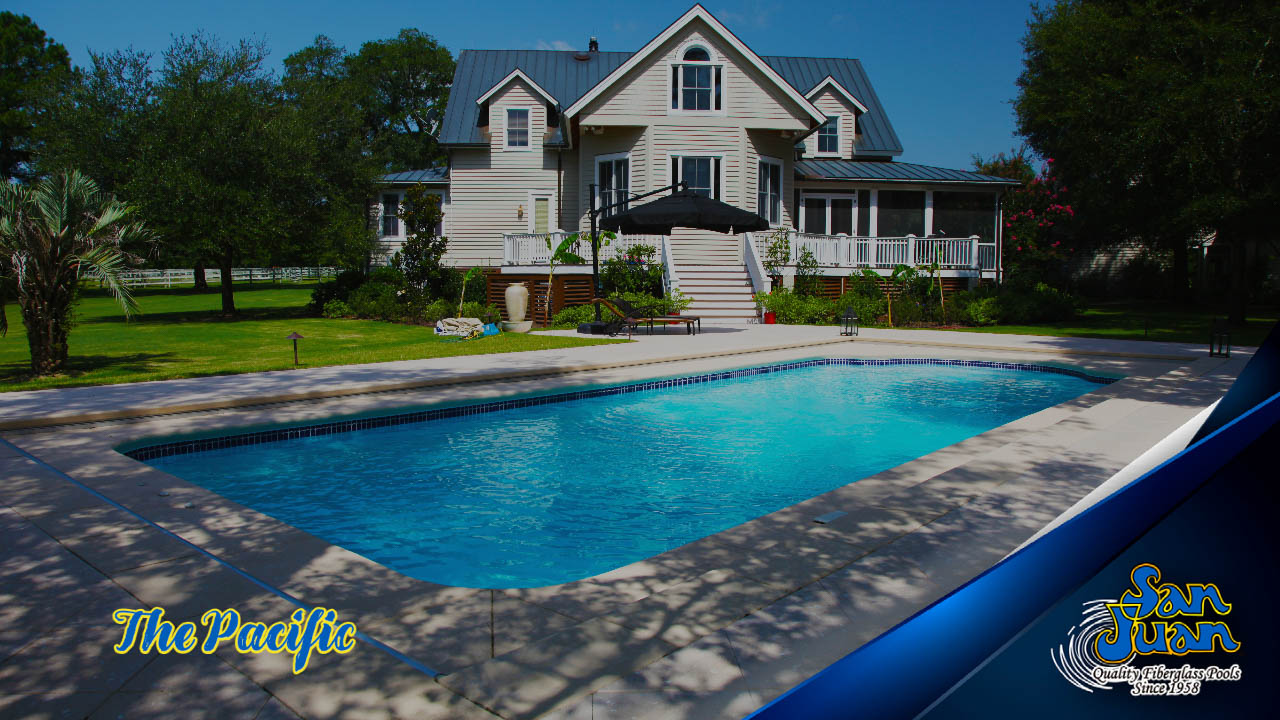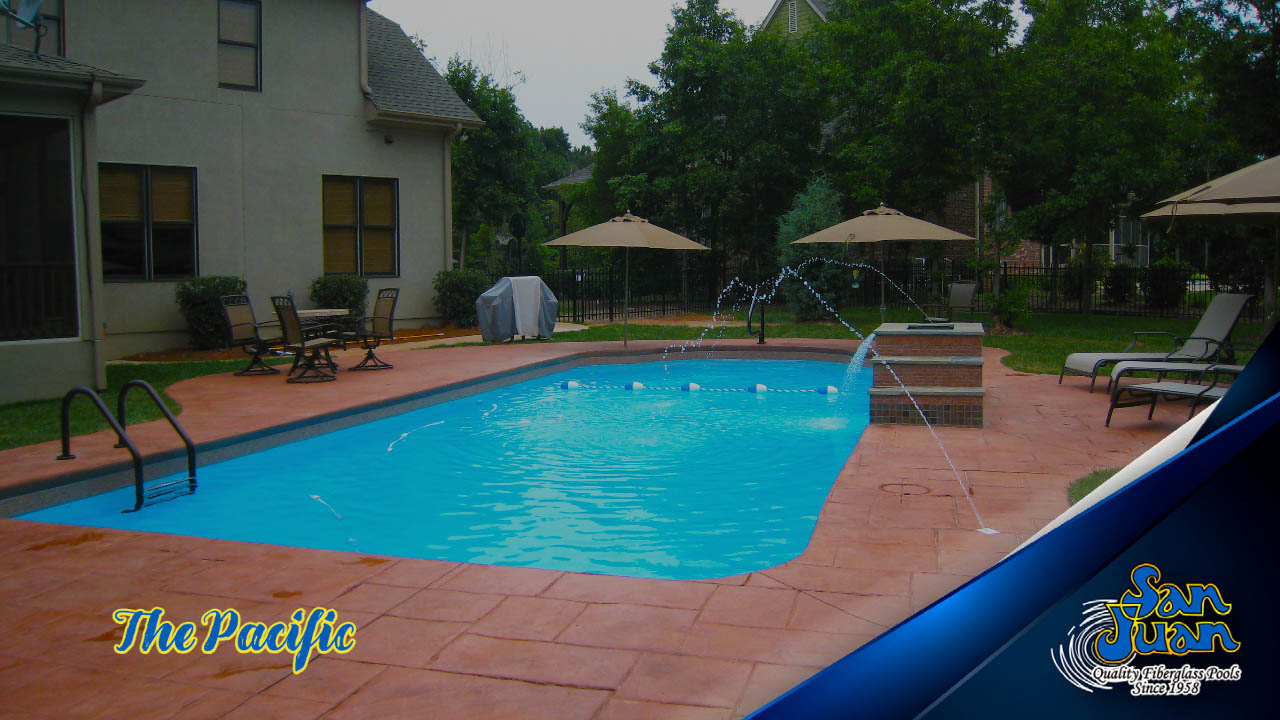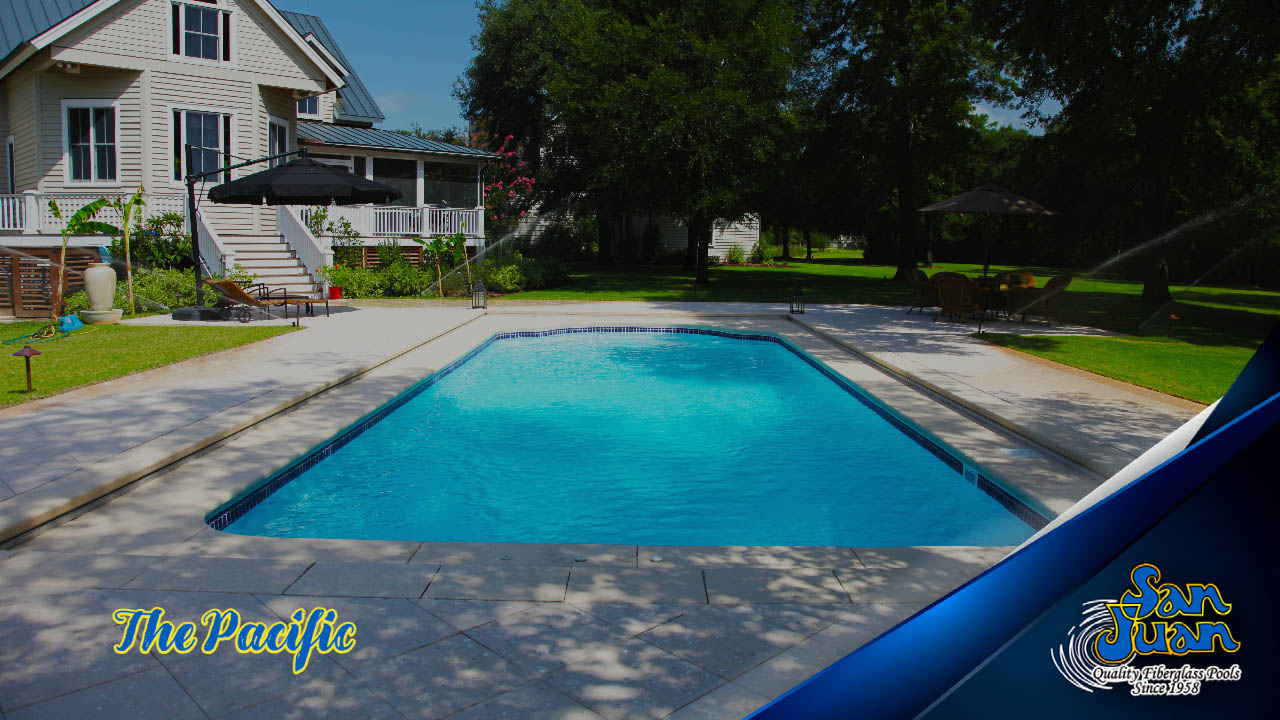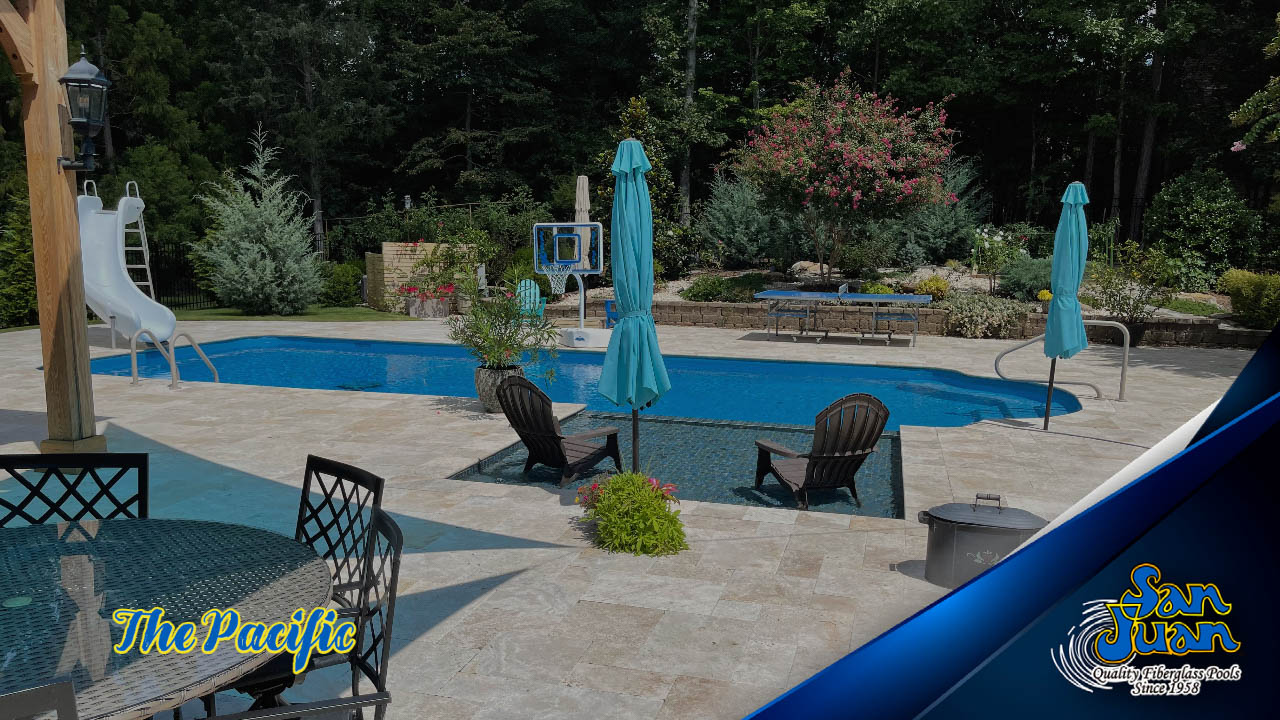 The Pool Specs
Width: 16′ 1″ O.D.

(15′ 2″ I.D.)

Length: 39′ 10″ O.D.

(38′ 11″ I.D.)

Depth: 7′ 11″
Surface Area: 566 SQFT
Volume: 20,500 Gallons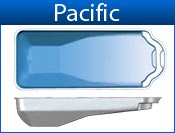 The Pacific – A Large Rectangular Pool with 7′ 11″ Deep End
If you enjoy researching through our large fiberglass pool category then you'll also enjoy reading up on our Pacific pool model! This fiberglass swimming pool is a classic rectangular layout with a standard hopper (deep end). San Juan Pools designed the Pacific to metaphorically resemble the Pacific Ocean. We designed it to be big and deep.
Therefore, by purchasing this model, you're investing in a swimming pool that provides a 7′ 11″ deep end & a 38′ 11″ length. This is a very big body of water that leaves room for all types of swimming pool games, raft floating, water features, and much more.
Welcome to the Pacific, a fiberglass swimming pool designed to be large and deep. Similar to the Pacific Ocean in our pursuit of a large body of water, we've designed this pool to be big for all of your swimming needs. You'll enjoy its classic rectangular layout and 7′ 11″ deep end.
Wide Set of Curved Shallow End Steps
If you're into entertaining family and guests, the Pacific gives you more than enough space to keep everyone entertained. We've located a wide set of curved steps in the shallow end as a gathering space. Bring everyone together in the shallow end of the Pacific and enjoy some cocktails, conversation, and shallow end pool games.
You can easily situate up to 4-6 swimmers on these shallow end steps & bench. If your home is located in the sunbelt then you're no stranger to blazing summer heatwaves. By providing this shallow end bench you can allow all swimmers to gather in a shallow end space to cool off.
Part of Our Large Pool Category
As we've already mentioned, the Pacific is part of our "big boy" pool category. We designed all of our large fiberglass pools to be the largest and the best on the market today. All of our large fiberglass pool models include some voluptuous deep ends and extensive lengths. The Pacific includes a 38′ 11″ length which is terrific for lap swimming!
The Features of The Pacific
In conclusion, the Pacific is a beautiful rectangular swimming pool with a standard deep end hopper. It's 7′ 11″ the deep end is excellent for installing a water slide or going "old school" with some cannonballs.
Additionally, its length of 38′ 11″ is excellent for lap swimming, raft floating, and gives all of your swimmer's plenty of room. By purchasing the Pacific, you'll be receiving a fiberglass pool that is both big & classic shaped. The Pacific is capable of supporting all of your summer fun and developing family memories for years to come!
San Juan Fiberglass Pools
2302 Lasso Lane Lakeland, FL 33801
+1 877-424-3010
https://SanJuanPools.Com/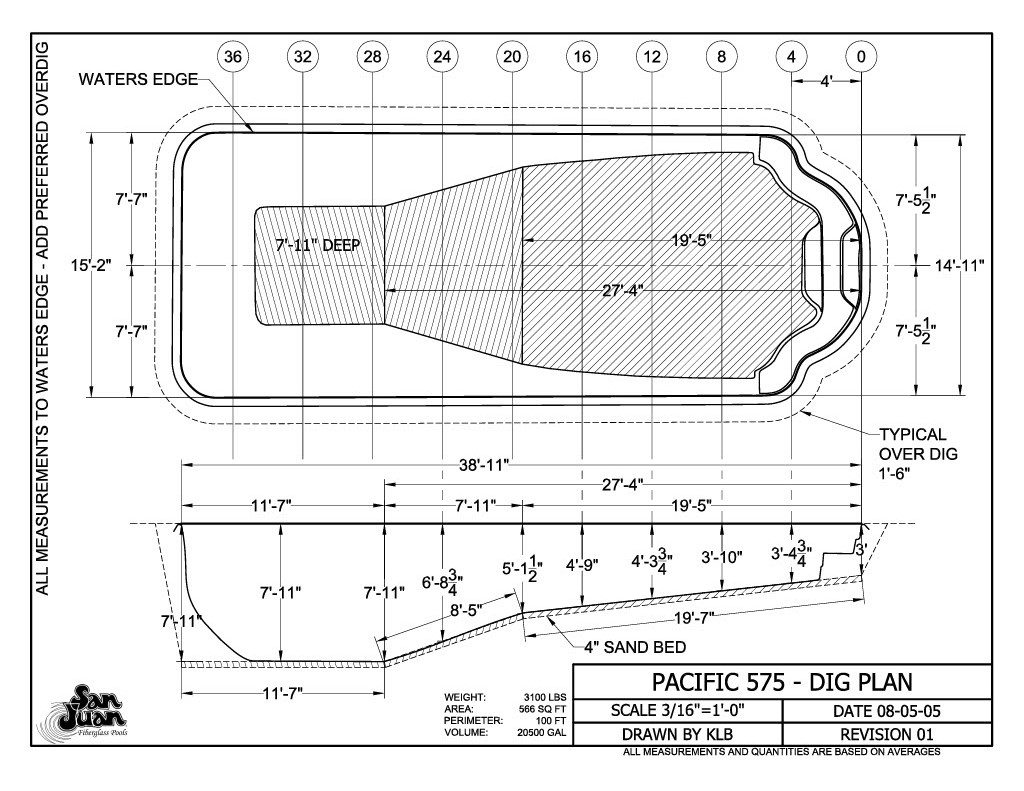 Subscribe for more San Juan Fiberglass Pools videos: https://bit.ly/SJPSubscribe
Connect with San Juan Fiberglass Pools online:
Visit the San Juan Fiberglass Pools WEBSITE: https://bit.ly/SJPWebSite
Like San Juan Fiberglass Pools on FACEBOOK: https://bit.ly/SJPFacebook
Follow San Juan Fiberglass Pools on TWITTER: https://bit.ly/SJPTwitter
Review Us On Google: https://bit.ly/SJPGoogleReviews
Google Maps: https://bit.ly/SJPMaps
Google Search: https://bit.ly/SJPGoogleSearch