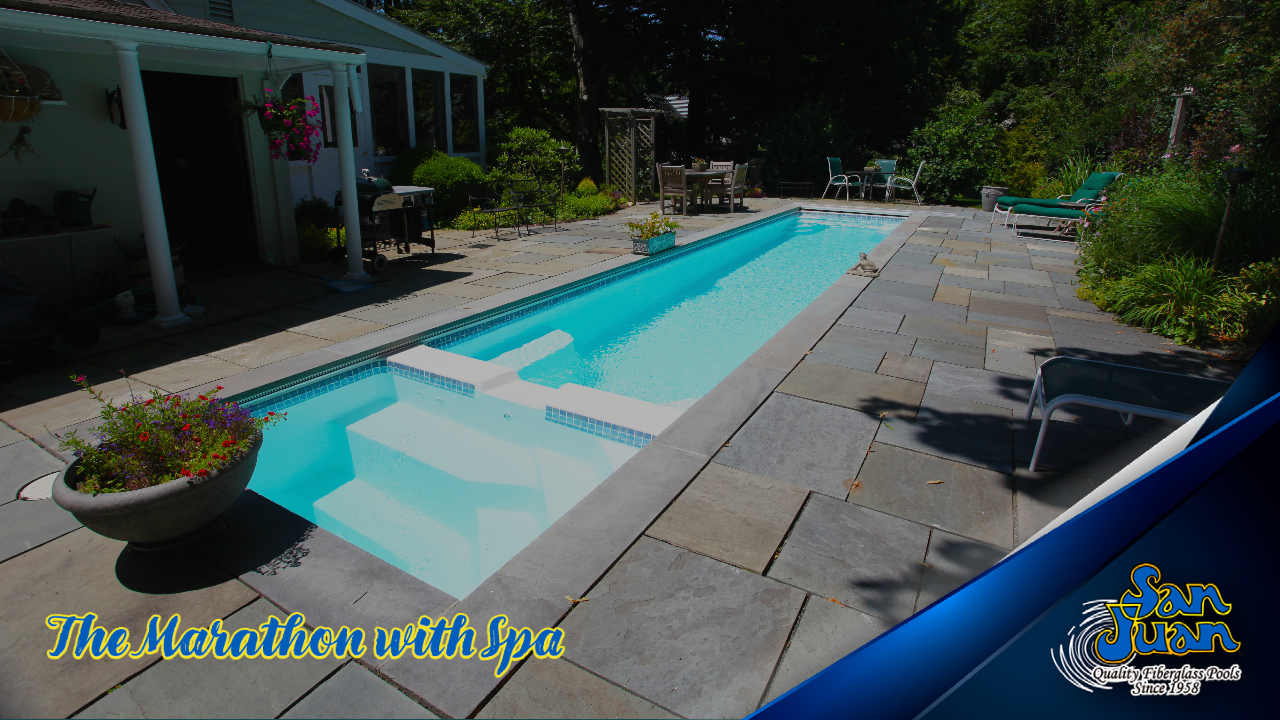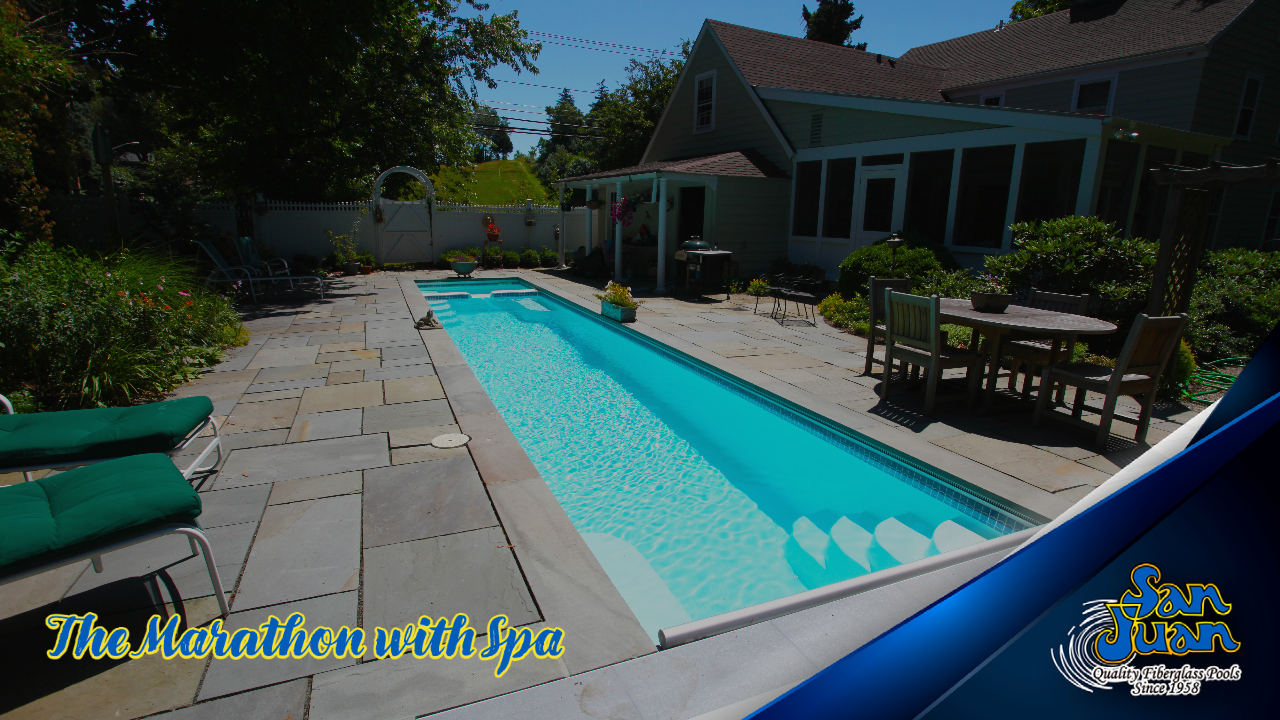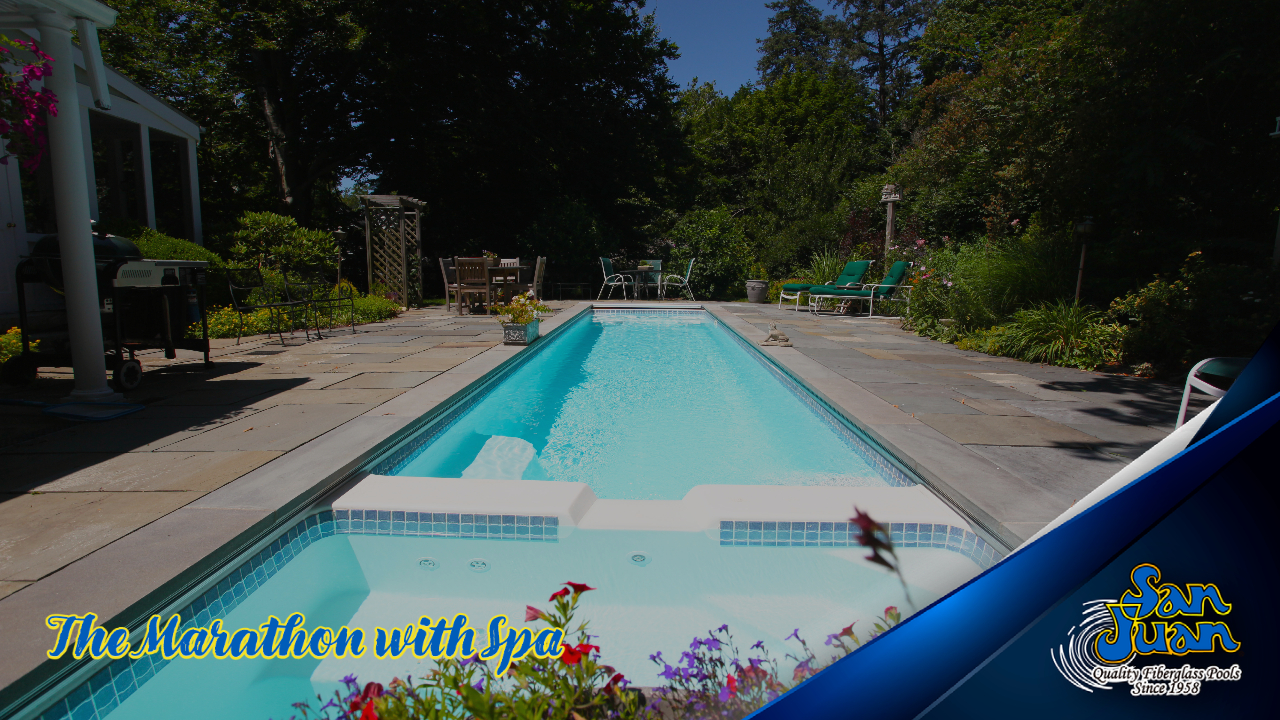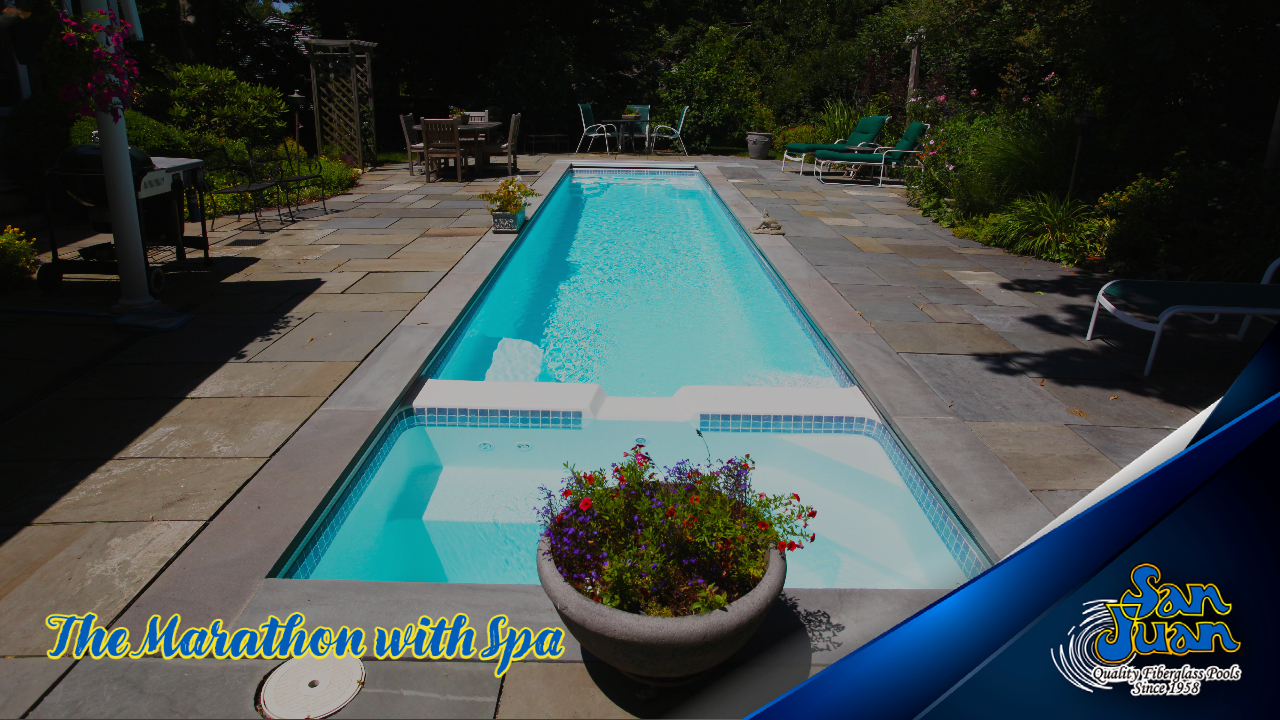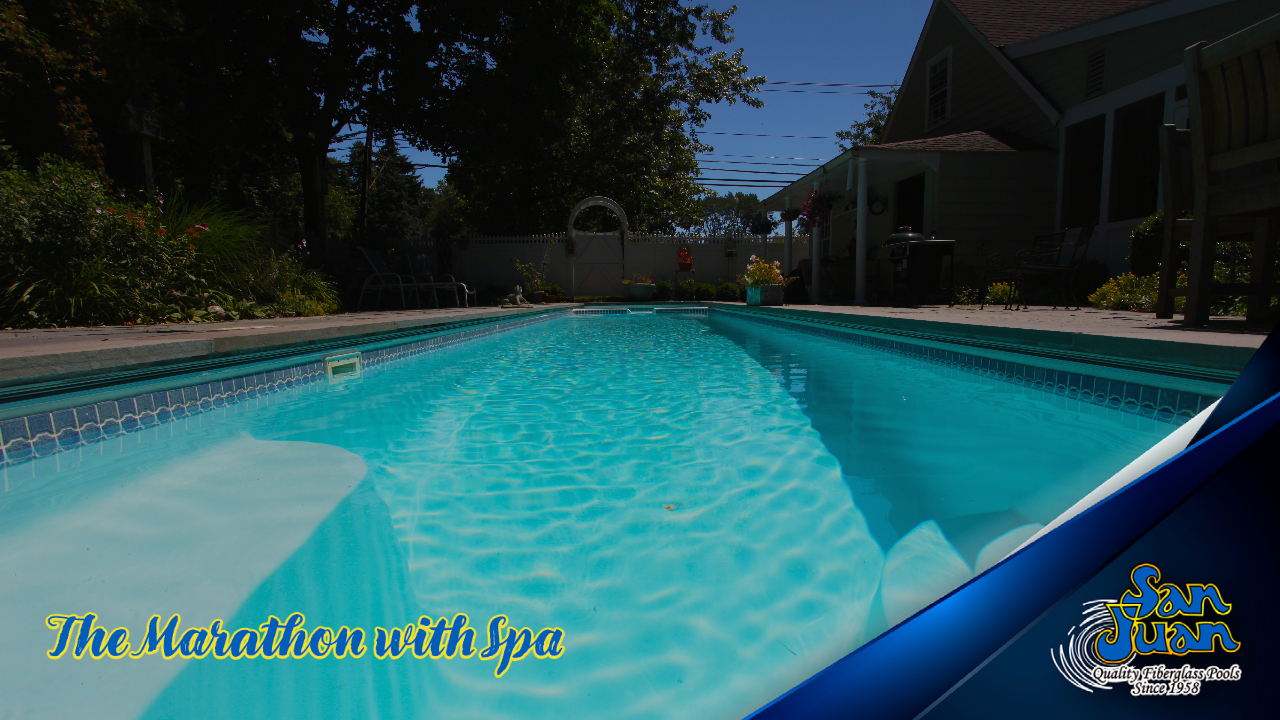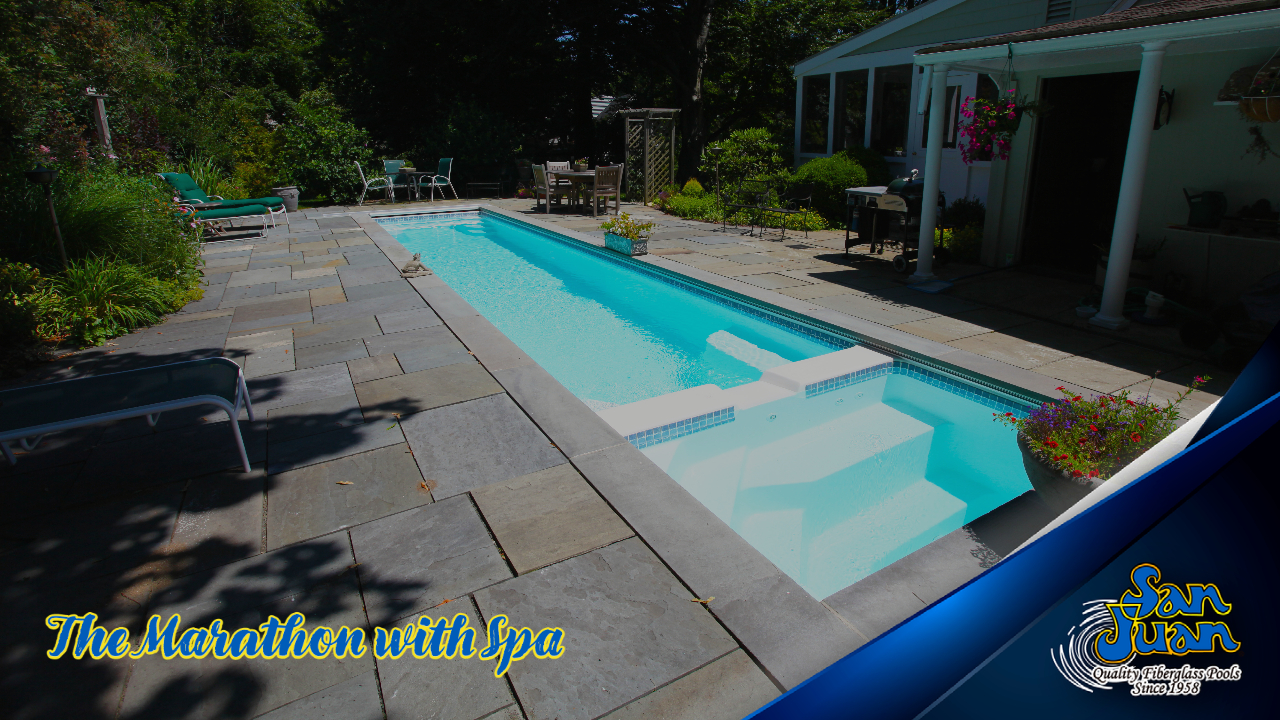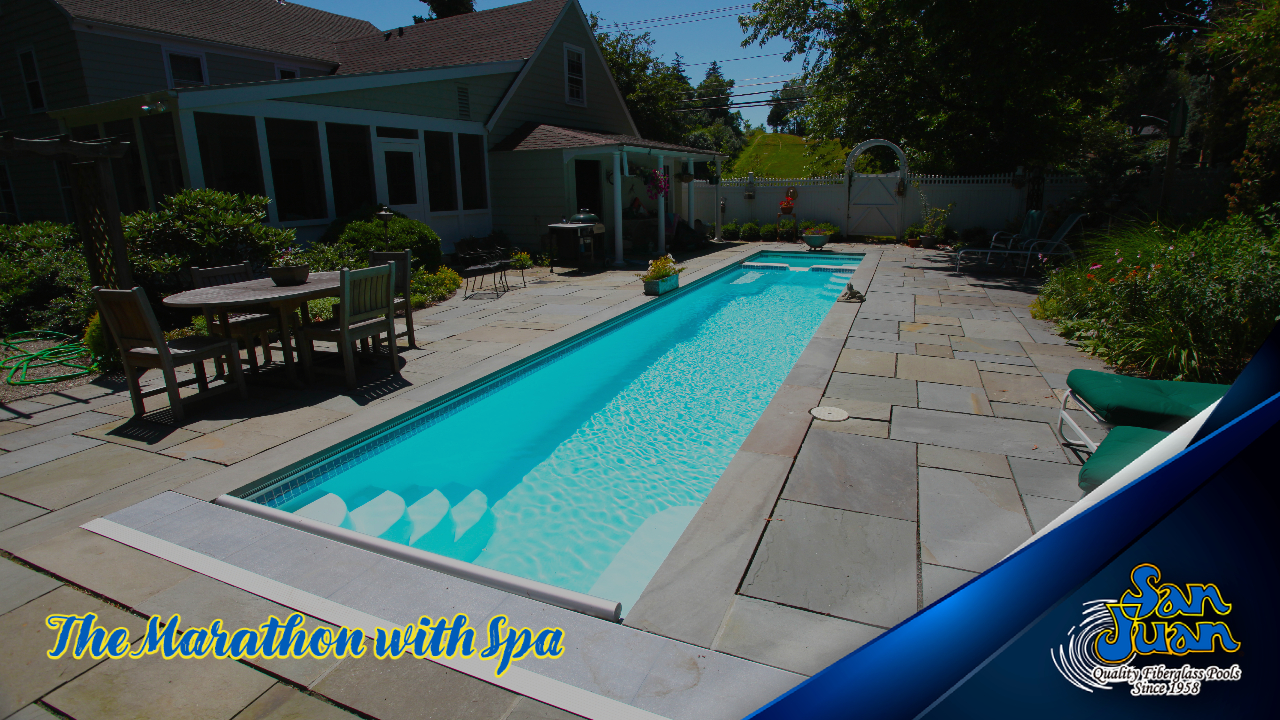 The Marathon with Spa – Our Rectangular Lap Swimming Pool
The Marathon with Spa – Our Rectangular Lap Swimming Pool
The Marathon with Spa – Our Rectangular Lap Swimming Pool
The Marathon with Spa – Our Rectangular Lap Swimming Pool
The Marathon with Spa – Our Rectangular Lap Swimming Pool
The Marathon with Spa – Our Rectangular Lap Swimming Pool
The Marathon with Spa – Our Rectangular Lap Swimming Pool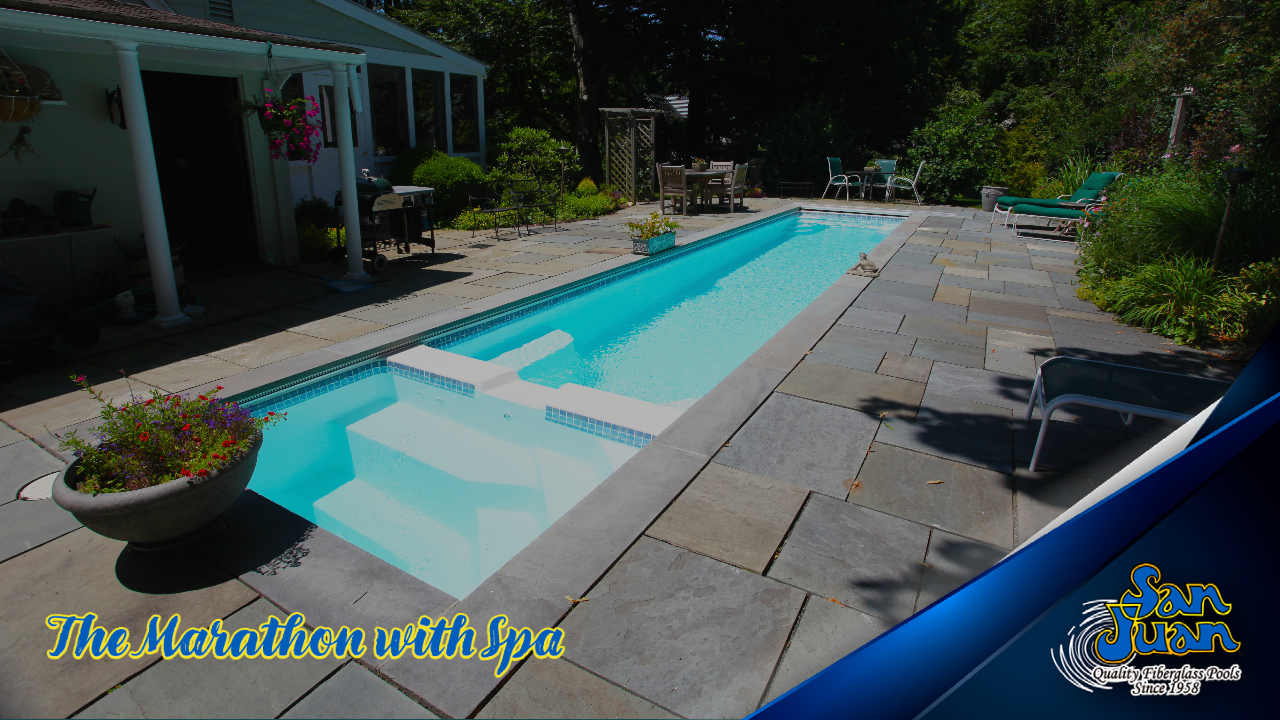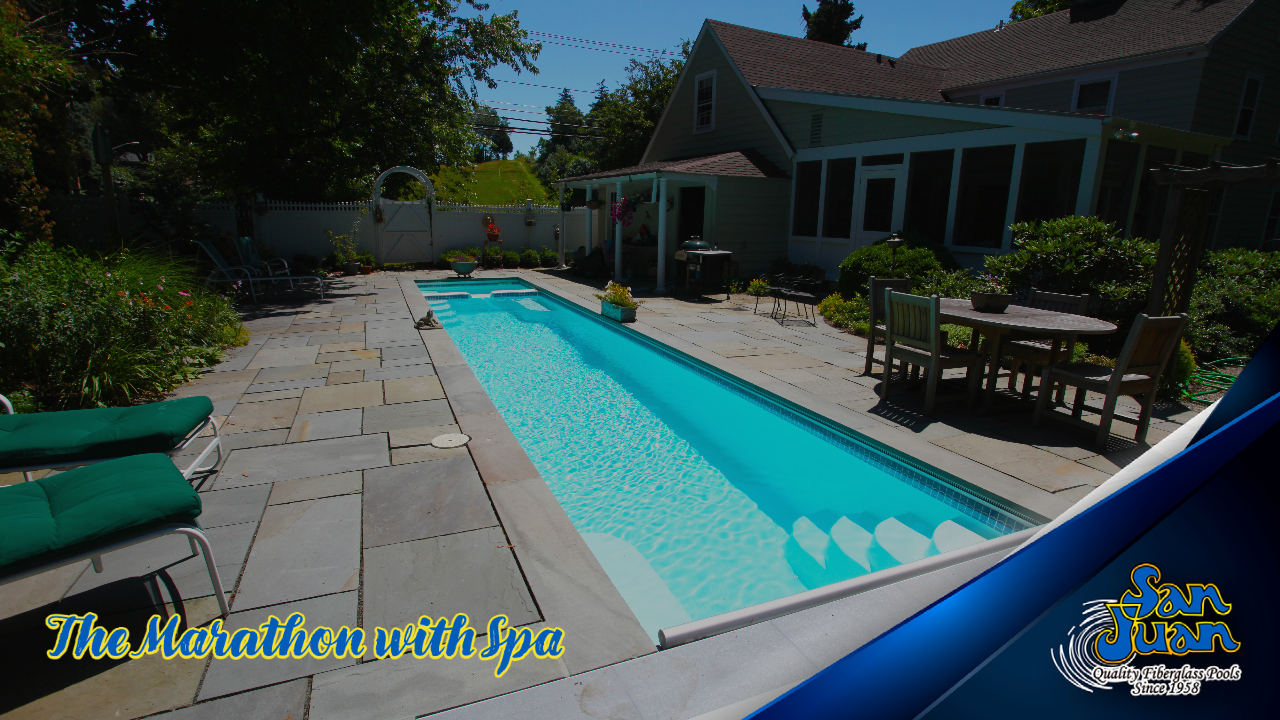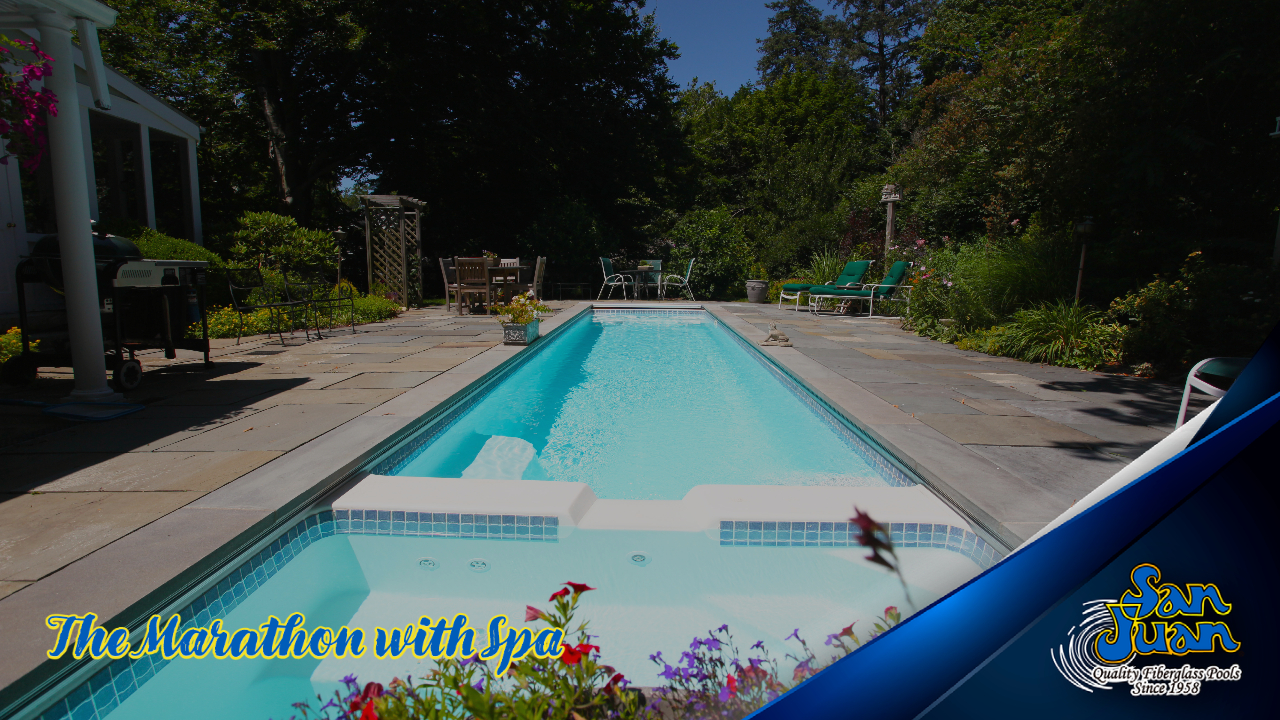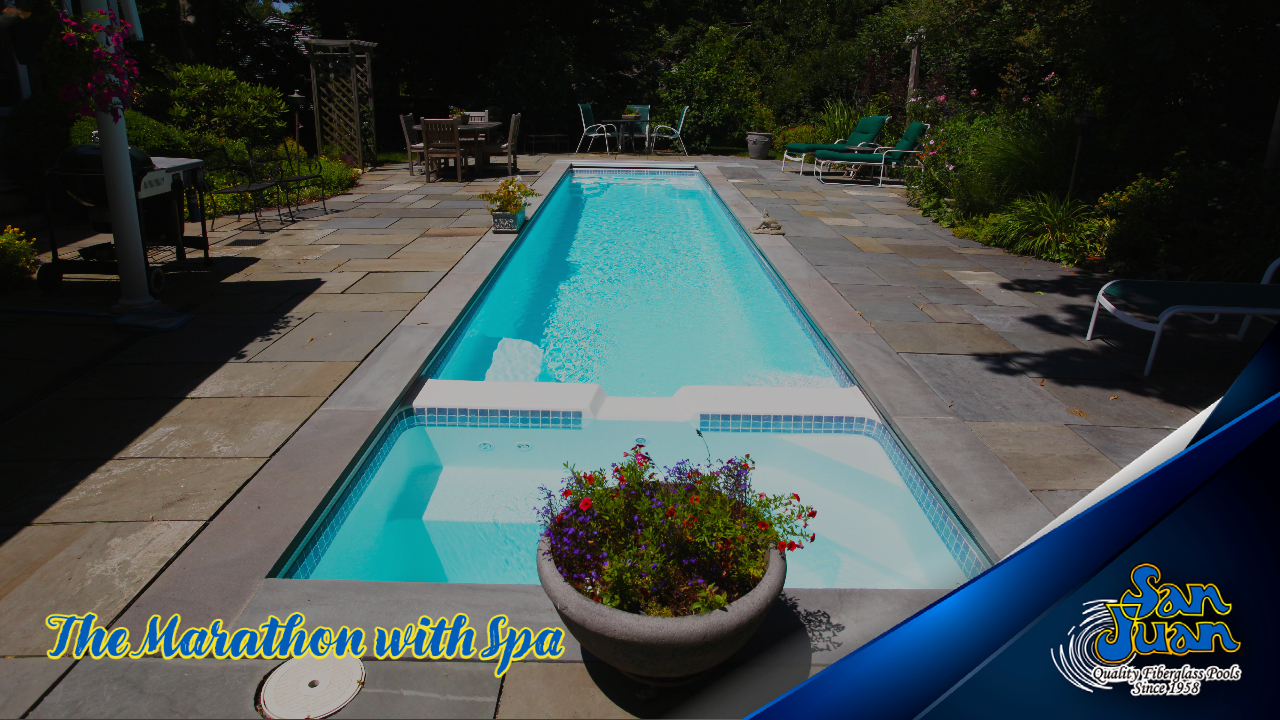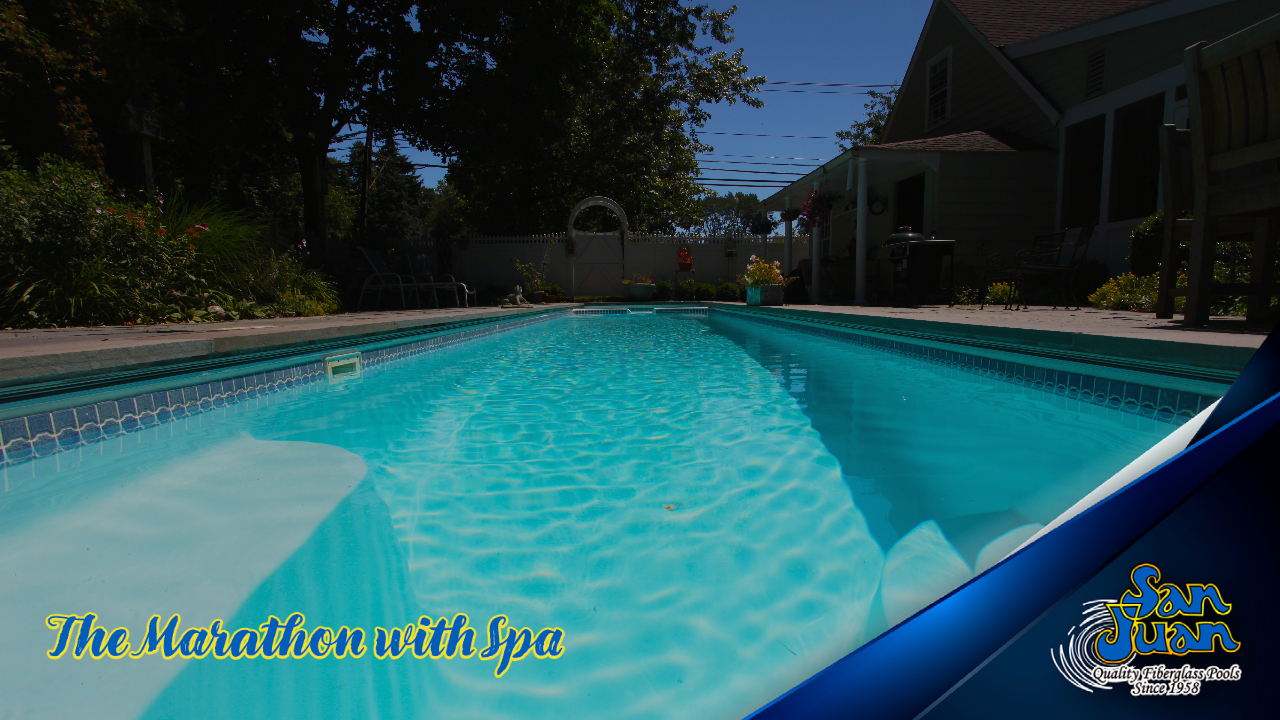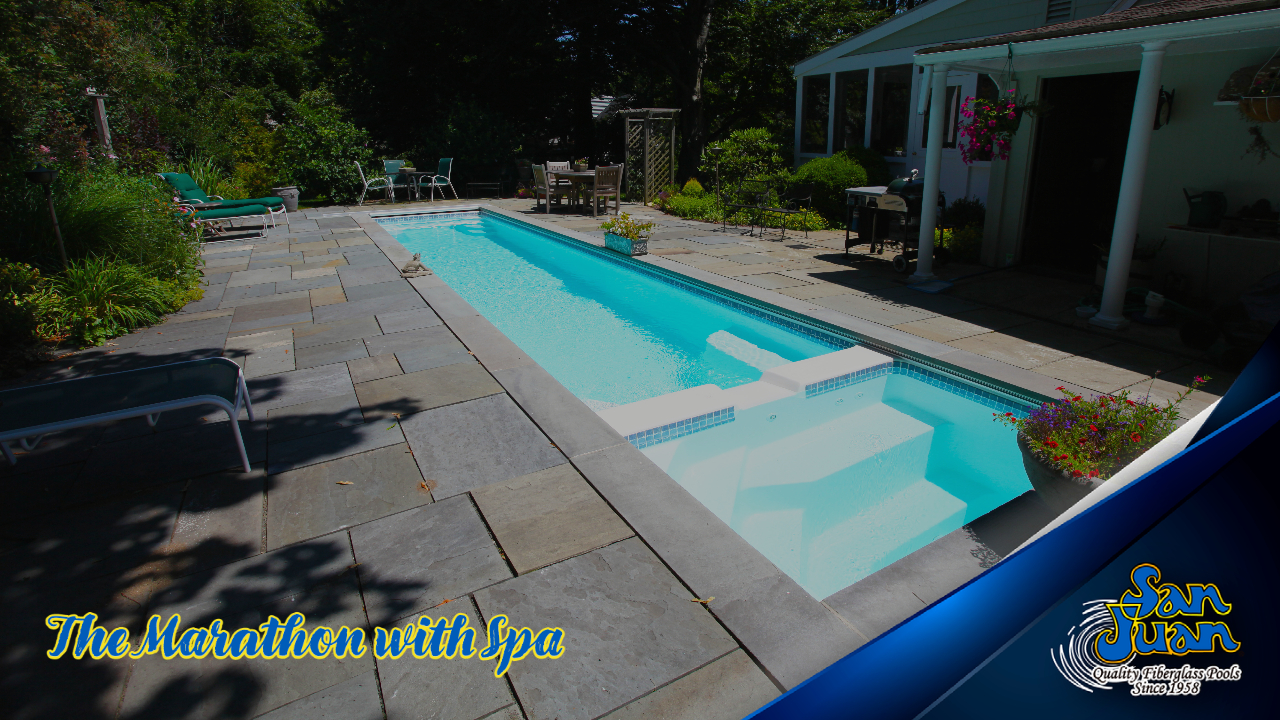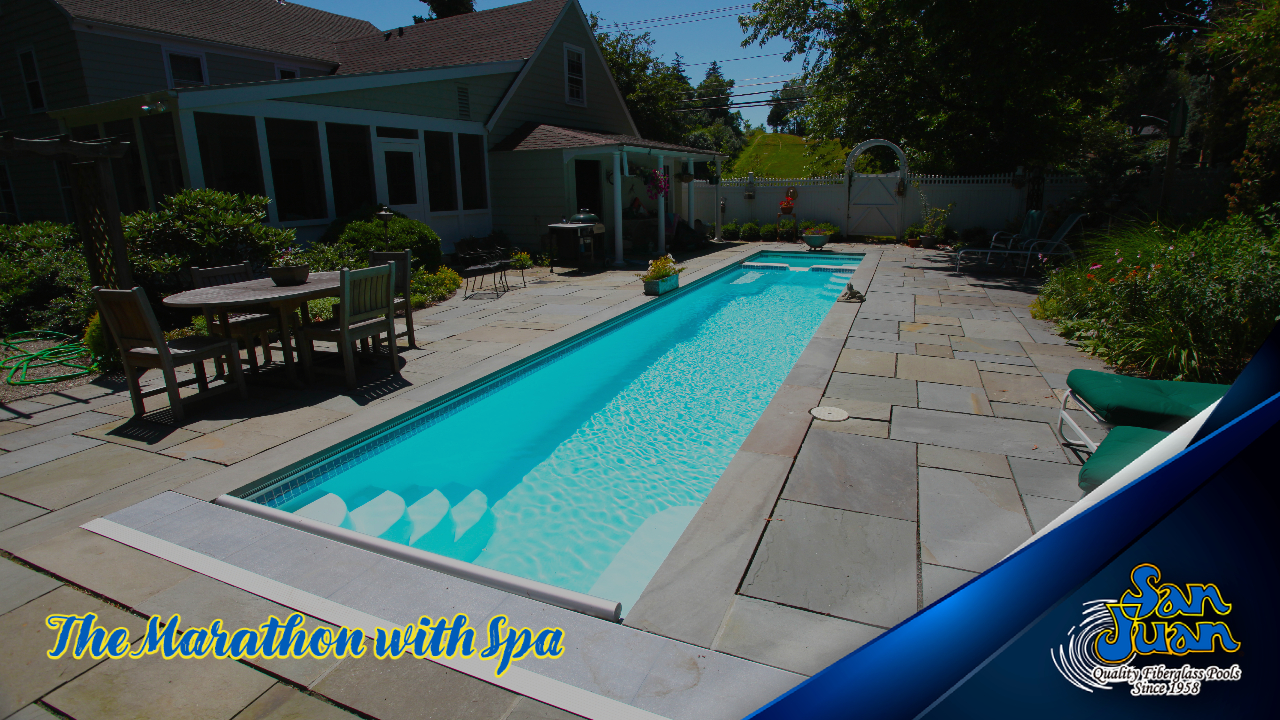 The Marathon – Pool Specs
Width: 8′ 6″ O.D.

(7′ 5″ I.D.)

Length: 40′ O.D.

(39′ I.D.)

Depth: 4′ 9″
Surface Area: 350 SQFT
Volume: 8,500 Gallons


The Marathon with Spa – Our Rectangular Lap Swimming Pool
Imagine putting on your bathing suit, grabbing a pair of goggles, and throwing in some laps before going into the office. The morning is nice and warm, the sky beautiful and you're coasting down a swim lane in your own backyard. There is nothing more peaceful in that moment than to hear the soft rush of water by your ears as your push off the wall for another lap. If you're picturing this, it's an image of yourself swimming in our Marathon Lap Swimming Pool.
Of our entire fiberglass pool & spa collection, The Marathon is in a classification of its own. This unique fiberglass pool shell offers a whopping length of 39′. It's a remarkable swimming pool for our the athletic consumer that desires rigorous swimming activity on a regular basis. The foundation for this design was simple; we wanted to offer a pool shape that benefited the athletes.
The second benefit of the Marathon pool is the attached spa. Before you jump into the pool for some rigorous exercise, go ahead and turn your spa heater. When you're done exercising, just take a dip into the spa to relax those sore muscles before driving to the office.
The Marathon with Spa is one of the longest fiberglass pools that we offer. Its overall length is 39′ (including the size of the attached spa). It gives the swimmer plenty of space to stretch out and put in some laps before a morning at the office.
The Features of The Marathon with Spa
The Marathon is part of our Rectangle Pool Shape family. It's loaded with basic features that you can upgrade for added allure and enhanced beauty. Secondly, its fiberglass spa is excellent for seating 2-4 guests while our lap pool can comfortably handle 2 lap swimmers.
Its overall length of 39′ feet provides plenty of swim space and its depth of 4′ 9″ is comfortable but not too deep. We suggest this fiberglass pool to swimmers who have an appetite for regular physical exercise! Check out the Marathon Lap Swimming Pool by San Juan Pools today!
Connect with San Juan Fiberglass Pools online:
Visit the San Juan Fiberglass Pools WEBSITE: https://bit.ly/SJPWebSite
Visit the San Juan Fiberglass Pools GMB: https://bit.ly/SJPGoogleMyBusiness
Like San Juan Fiberglass Pools on FACEBOOK: https://bit.ly/SJPFacebook
Follow San Juan Fiberglass Pools on TWITTER: https://bit.ly/SJPTwitter
Review Us On Google: https://bit.ly/SJPGoogleReviews
Google Maps: https://bit.ly/SJPMaps
Google Search: https://bit.ly/SJPGoogleSearch