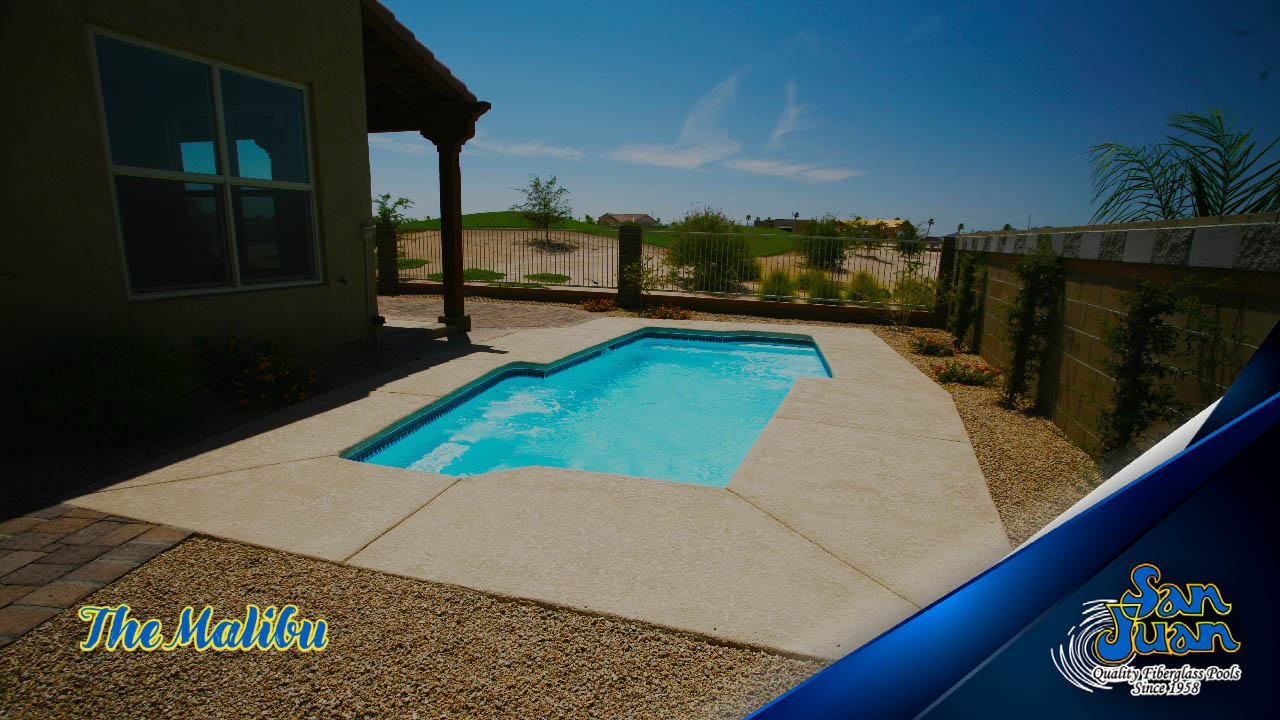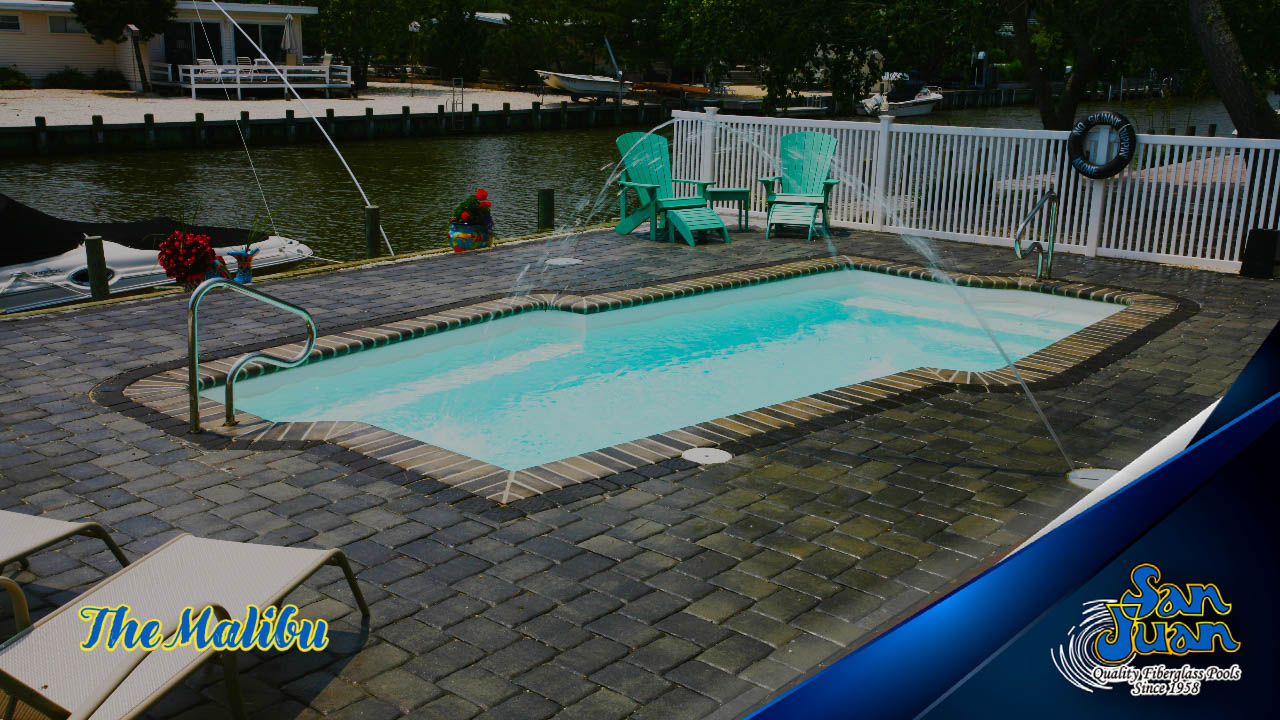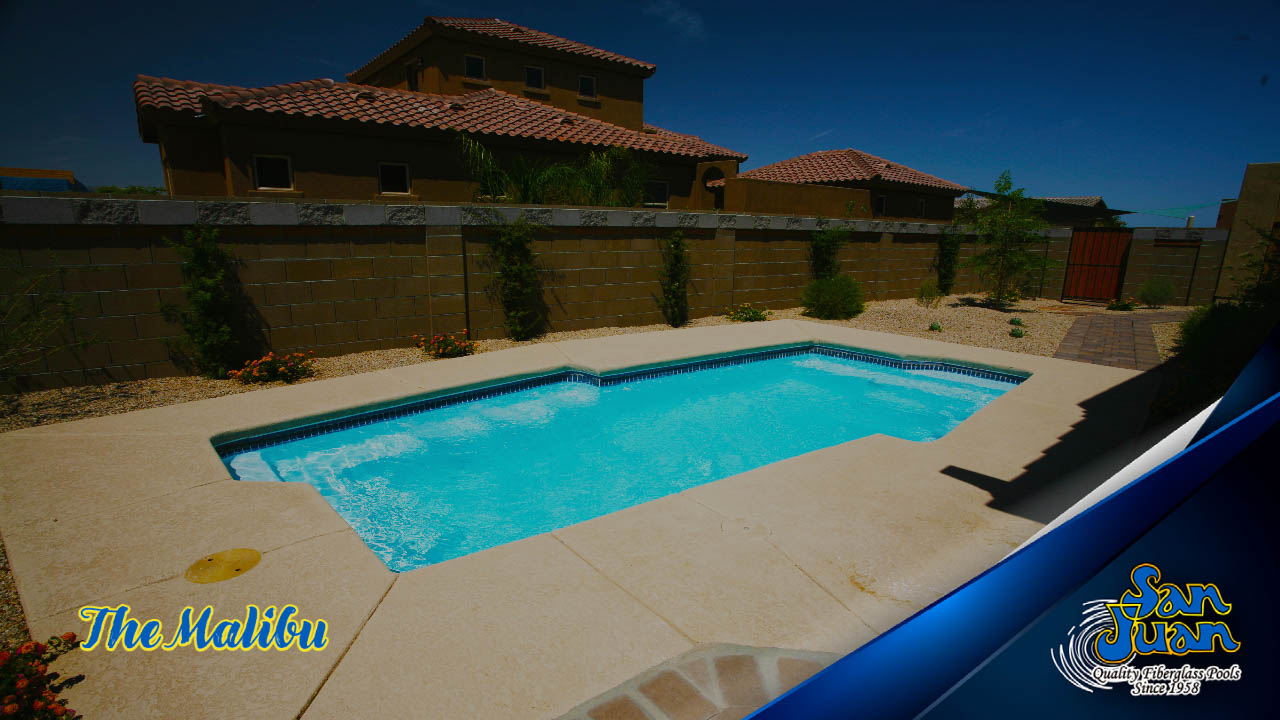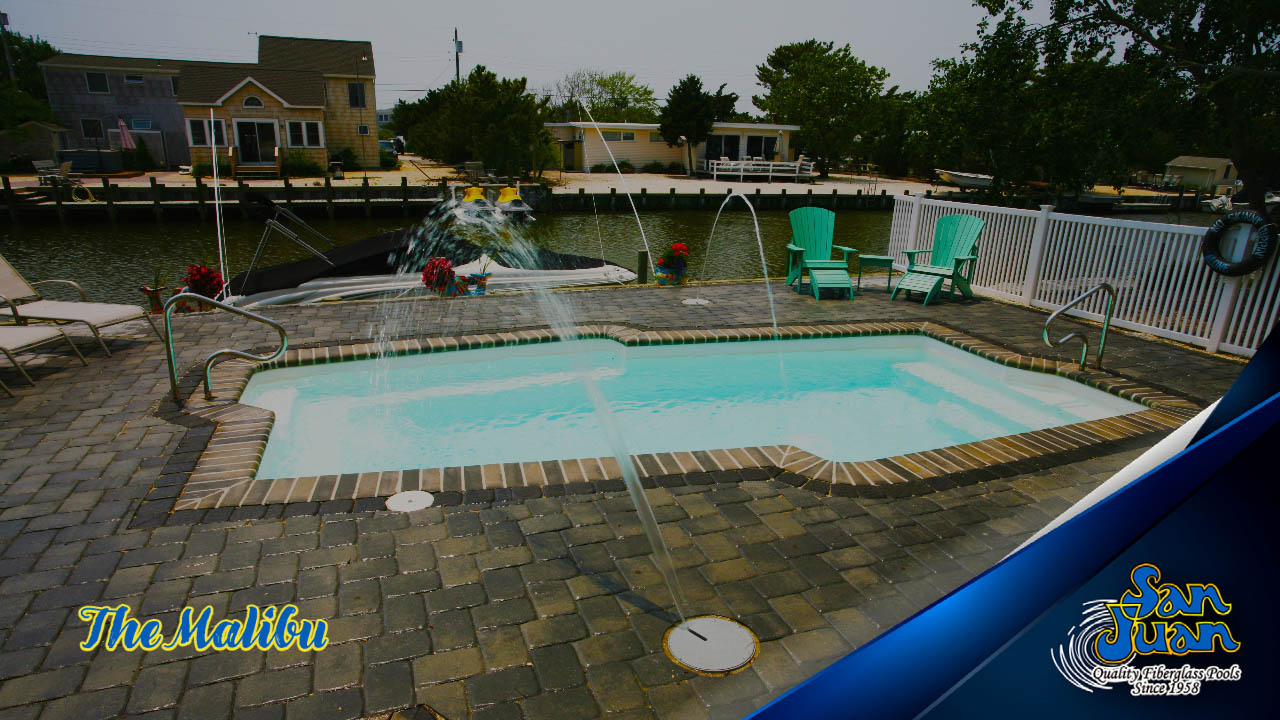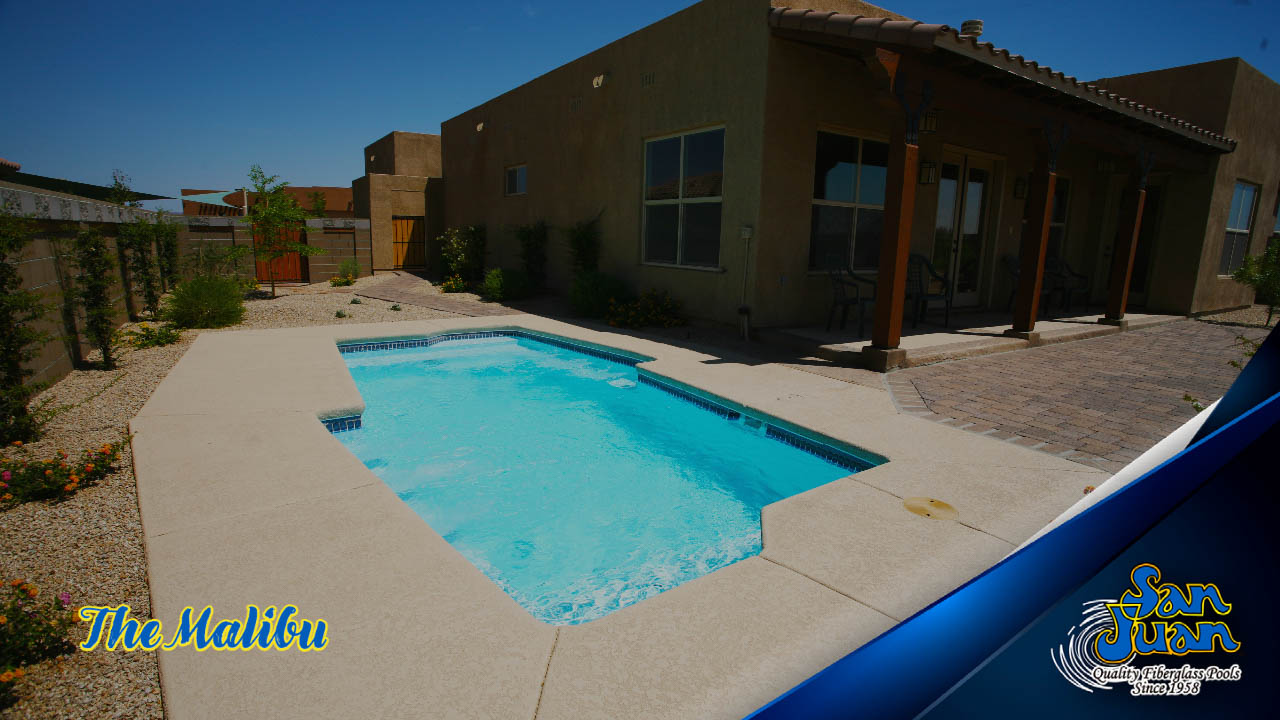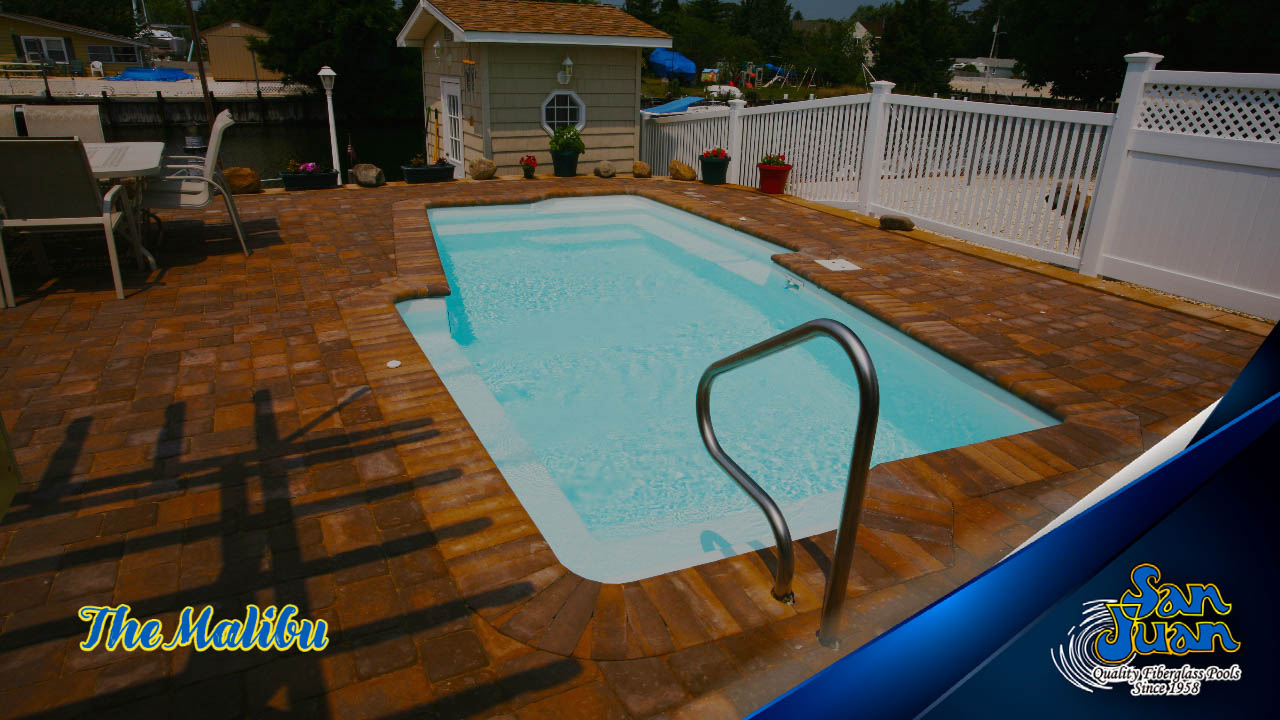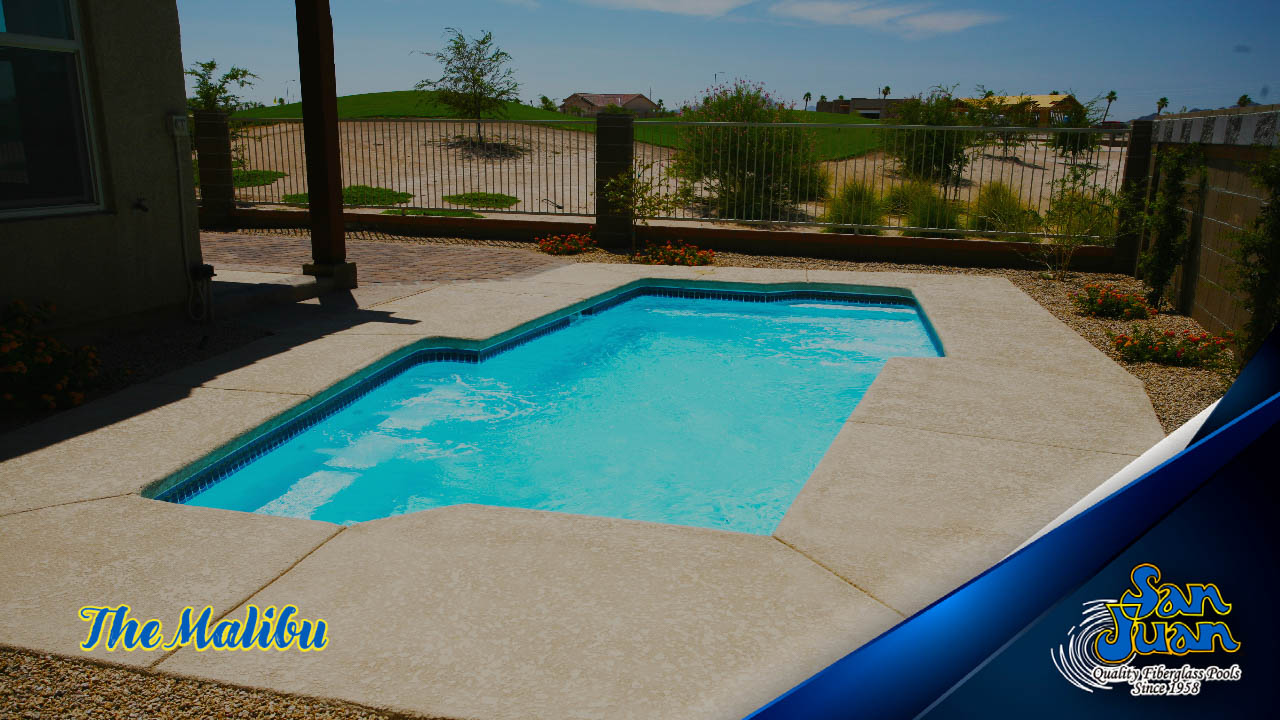 The Malibu – A Cutting Edge Pool Designed with Modern Curves
The Malibu – A Cutting Edge Pool Designed with Modern Curves
The Malibu – A Cutting Edge Pool Designed with Modern Curves
The Malibu – A Cutting Edge Pool Designed with Modern Curves
The Malibu – A Cutting Edge Pool Designed with Modern Curves
The Malibu – A Cutting Edge Pool Designed with Modern Curves
The Malibu – A Cutting Edge Pool Designed with Modern Curves
The Malibu – A Cutting Edge Pool Designed with Modern Curves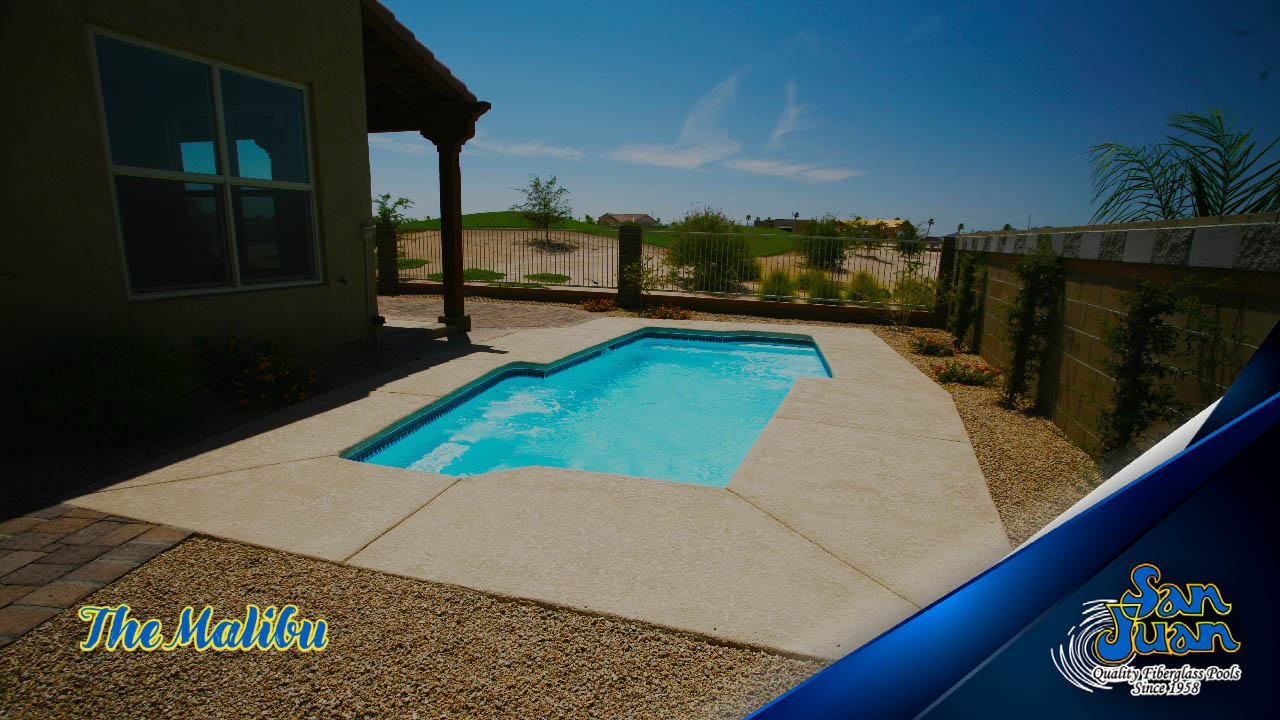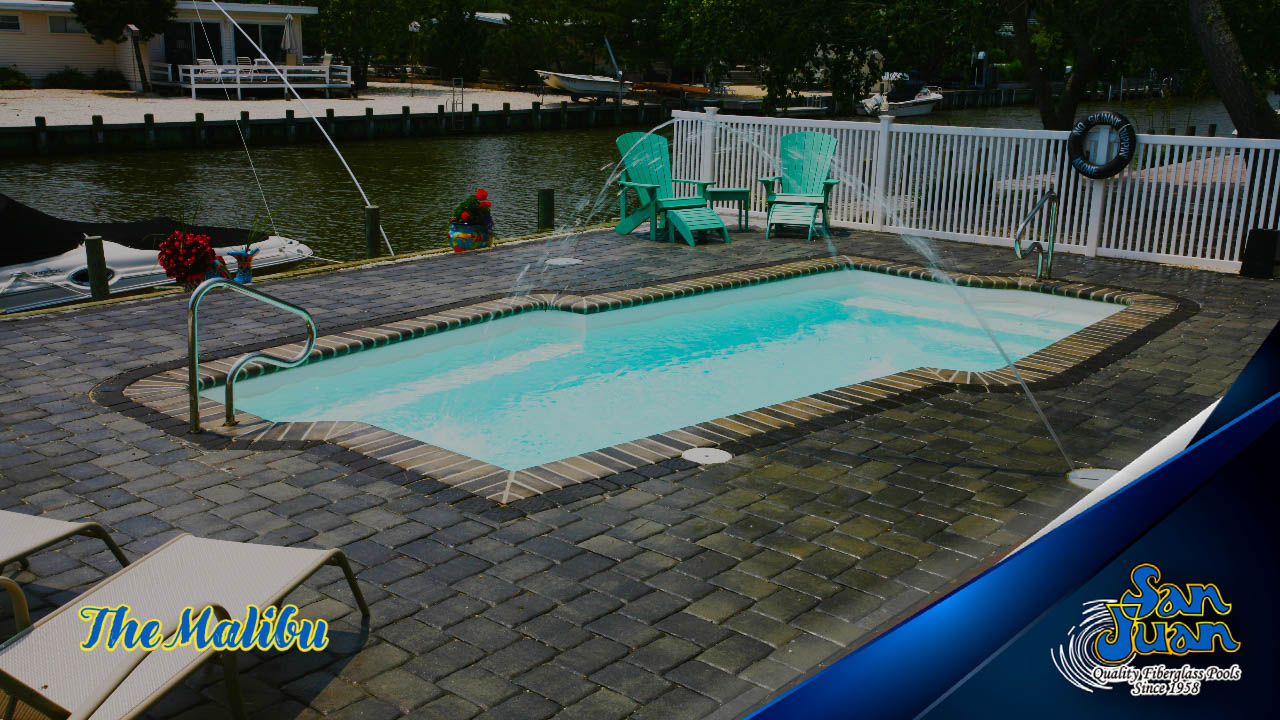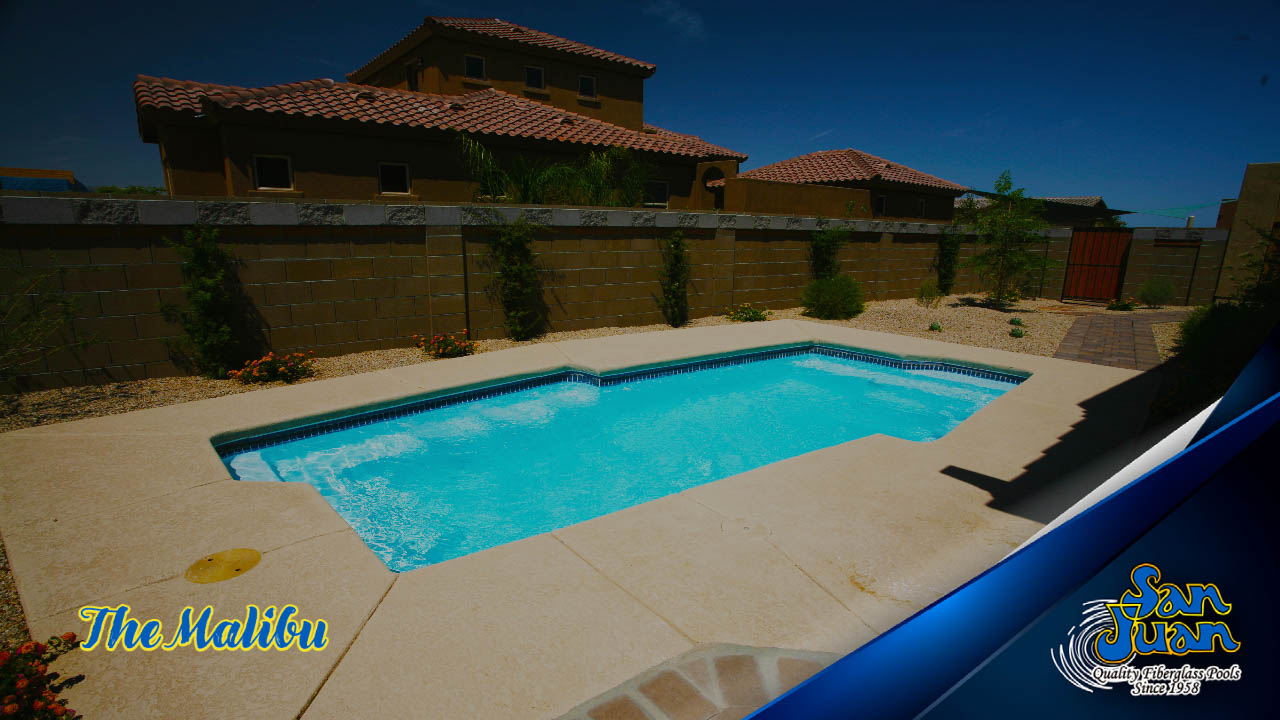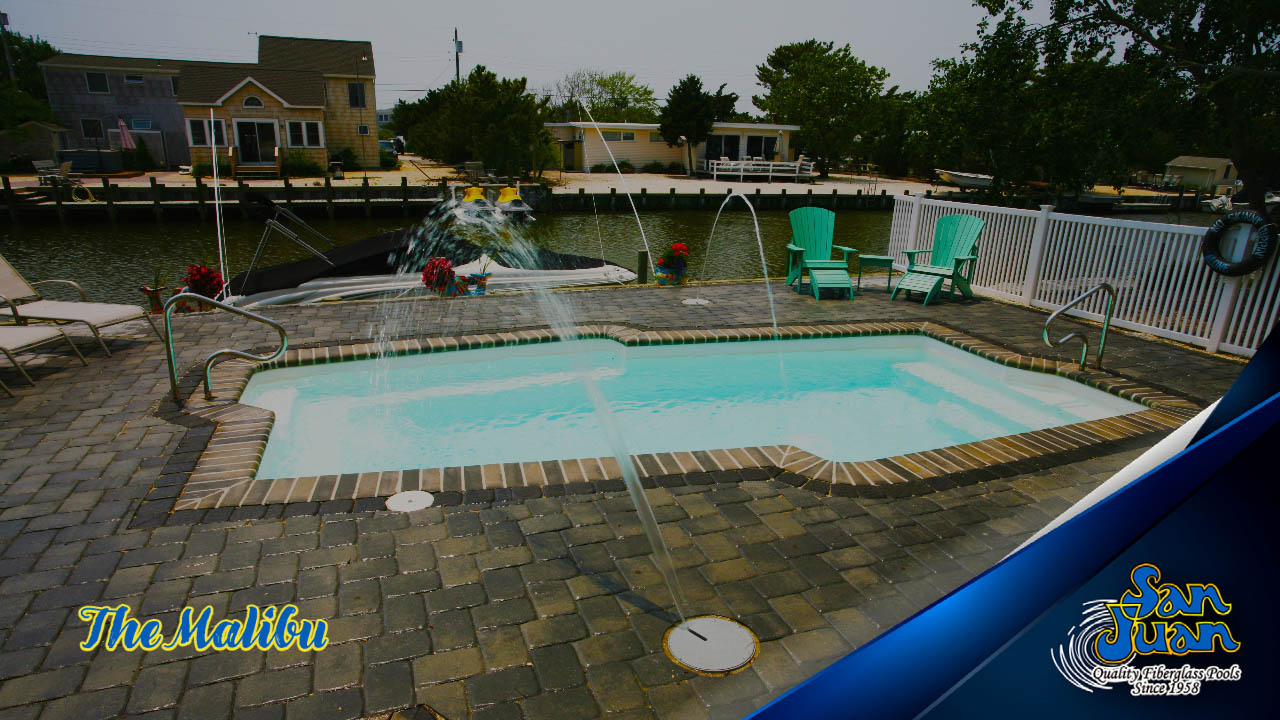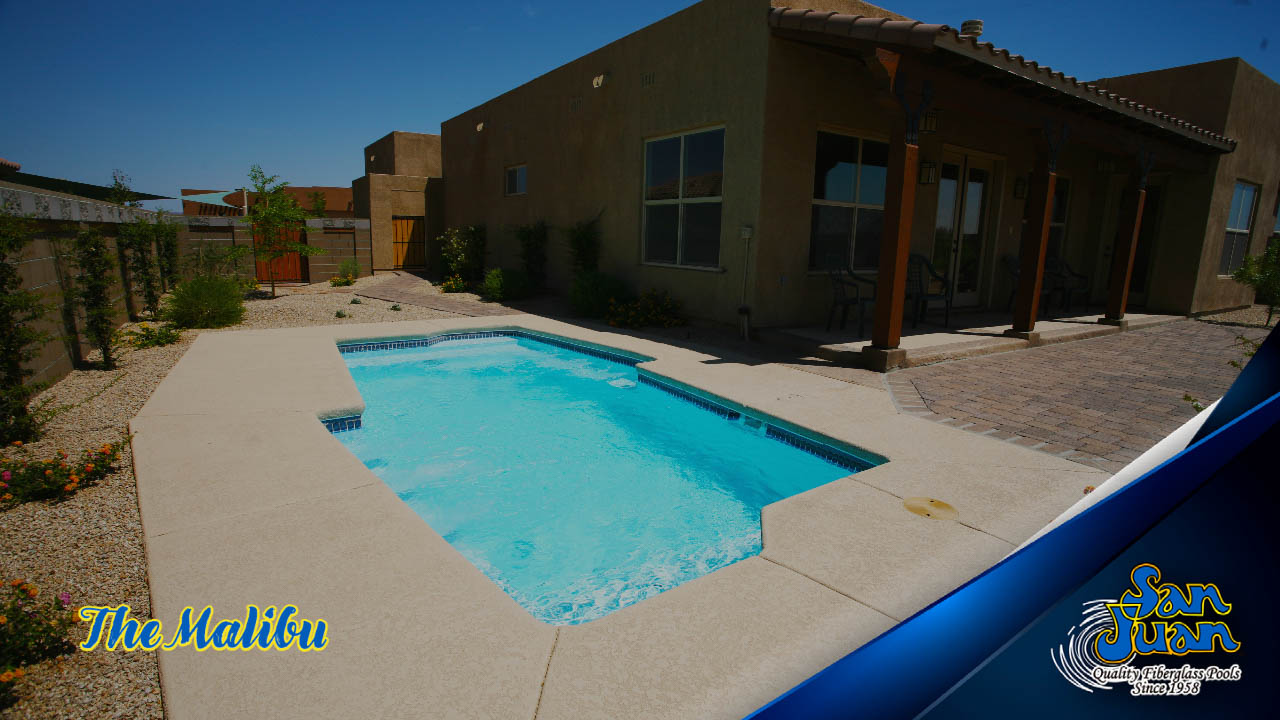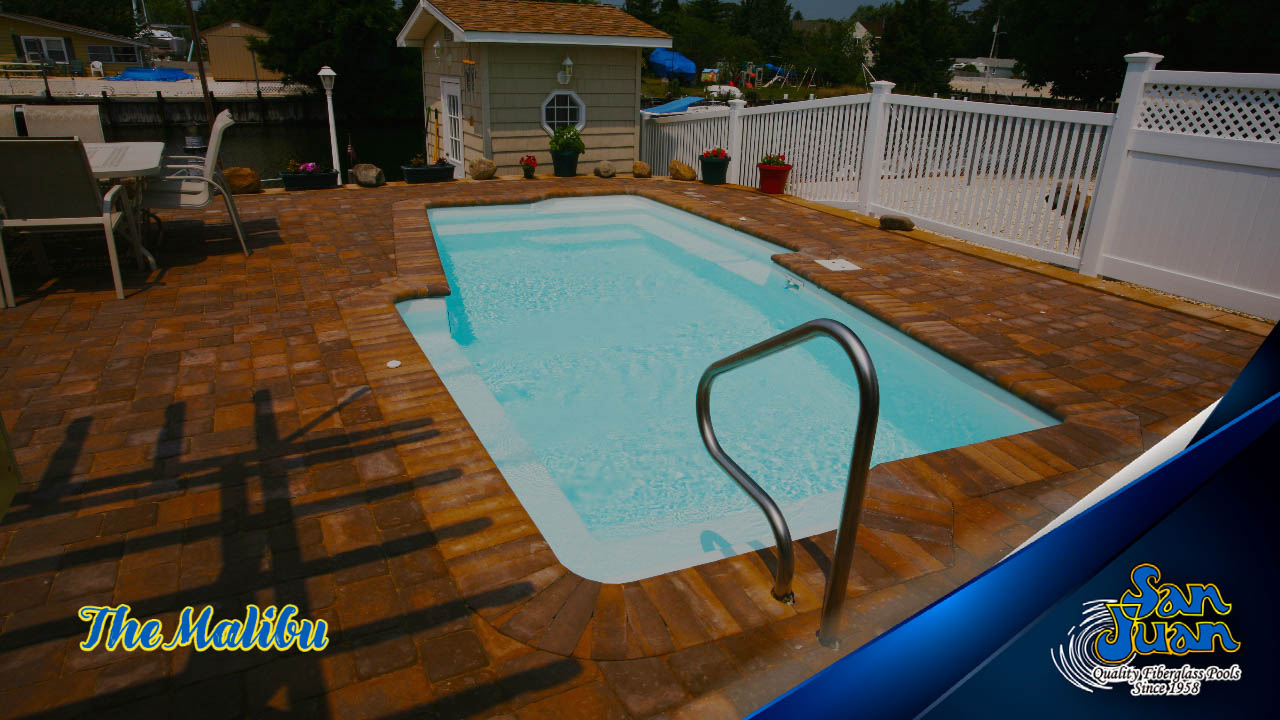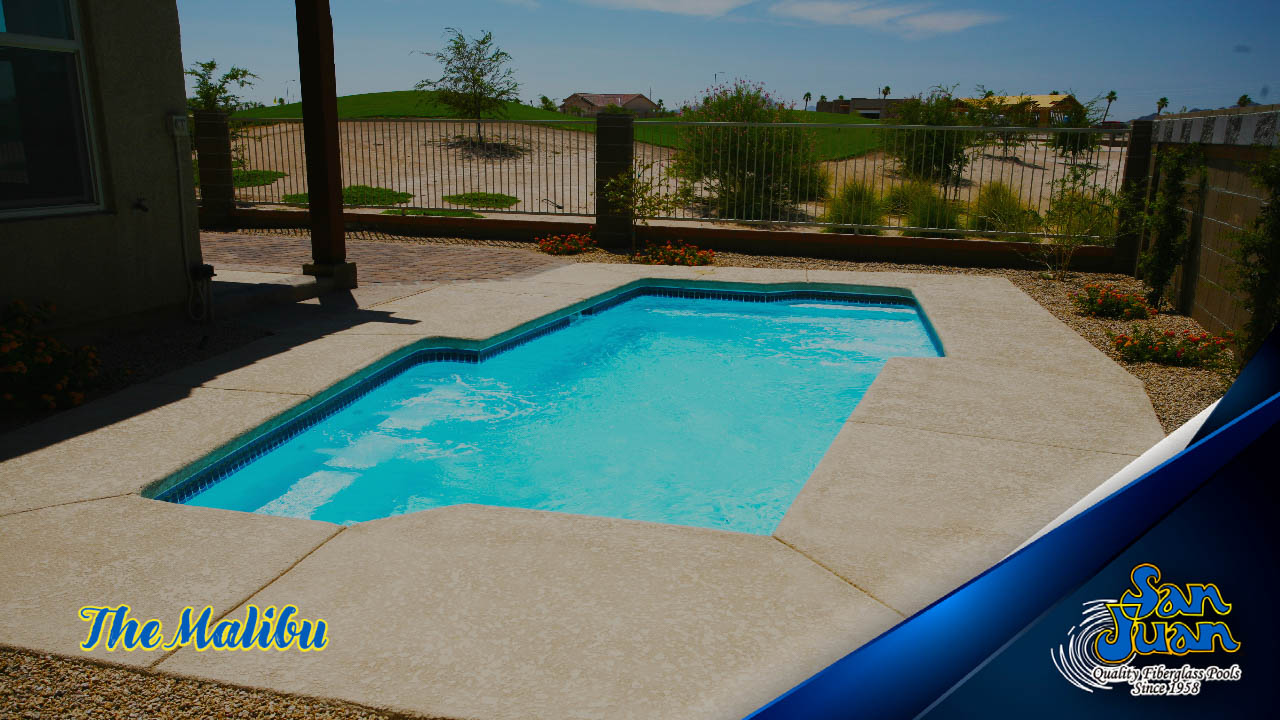 The Pool Specs
Width: 12′ 1″ O.D.

(11′ 1″ I.D.)

Length: 22′ 4″ O.D.

(21′ 4″ I.D.)

Depth: 3′ 9″
Surface Area: 183 SQFT
Volume: 5,025 Gallons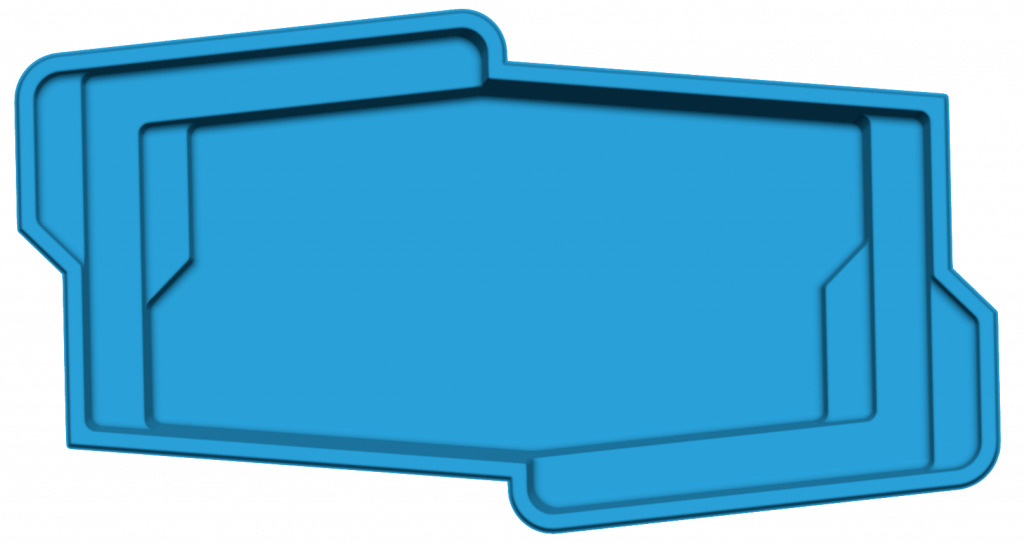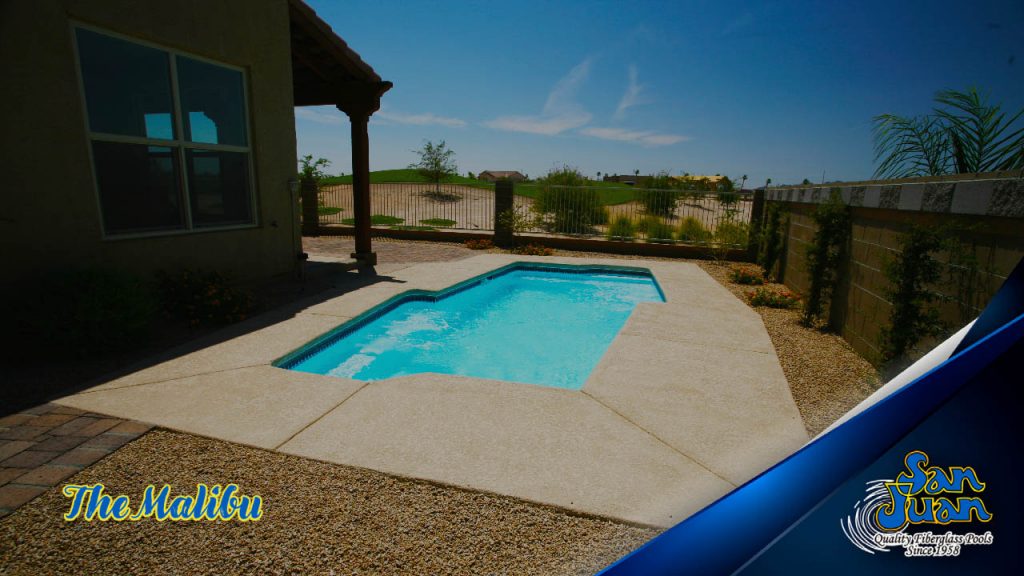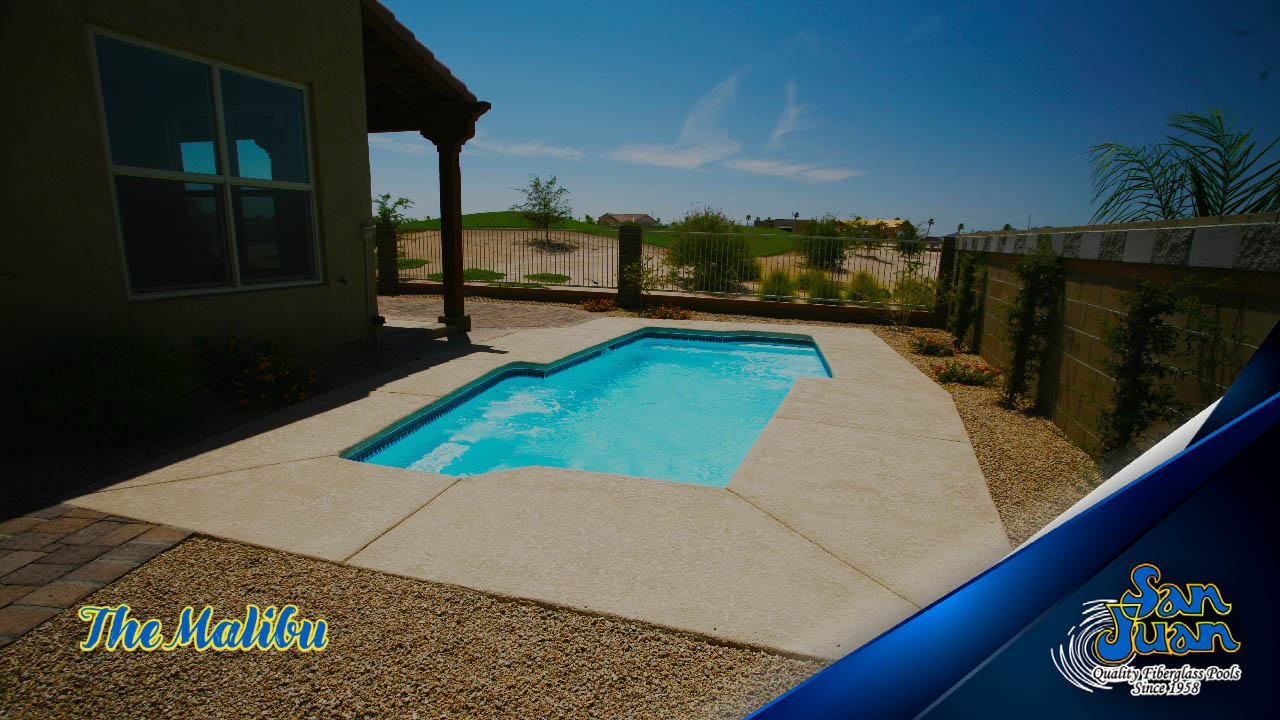 For those who live far away from the beach and dream of a vacation, why not bring the beach home to you? San Juan Pools has designed the Malibu to be your escape from daily life. This compact fiberglass swimming pool provides a flat bottom layout with dual sets of entry steps. Its cutting-edge design is both modern & unparalleled in our industry. Truly unique!
The Malibu – A Cutting Edge Pool Designed with Modern Curves
Swimming pools don't have to fit the typical mold of curving walls or rectangular shapes. Instead, you can have a modern swimming pool with sharp corners & a unique footprint. To create something truly revolutionary and distinct in our industry, San Juan Pools introduces the Malibu. This modern pool shape features fun adjacent walls with sharp bends. Giving way to corner entry steps (located in each corner) this pool doesn't have any contenders.
Following our mission to design fiberglass pools for the 21st Century, we've developed our Modern Pool Shape category. These layouts feature unique shapes and interesting contours (both internal & external). We want to cater to the younger generation that is now buying houses and installing swimming pools. Their tastes are different from the generation that preceded them so we are adapting to this change in buyer preferences.
Flat Bottom Layout with Dual Corner Steps
The Malibu is part of our Flat Bottom pool collection. Rather than have a shallow end that gives way to a deep end (or hopper) we designed the Malibu with a consistent 3′ 9″ depth. This depth of water is excellent for young and old swimmers alike. By creating a shallow area for swimmers, we've created a safe space that is excellent for swim lessons and water aerobics. Everyone can have a great time in the Malibu: from relaxing to aerobic activity.
Compact Design for Small Backyards
Lastly, the Malibu has a particularly small footprint. This fiberglass pool is compacted into an overall dimension of 11′ 1″ wide by 21′ 4″ long. That's a pretty decent length despite its total water volume of only 5,025 Gallons. Its small volume is mainly due to its shallow depth from the flat bottom design. Regardless, less water means easier chemical maintenance. Therefore, you'll spend less time cleaning and more time enjoying all of the fun that the Malibu has to offer!
The Features of The Malibu
In conclusion, the Malibu is a unique fiberglass pool shape that breaks the mold of your traditional swimming pool. Designed with modern, sharp bends and an interesting set of entry steps; this pool is truly unmatched in its category. Perfect for swim lessons (for a young swimmer) or water aerobics; this pool has multiple uses that you're sure to appreciate! We recommend this swimming pool for users of all ages. It'll fit perfectly into compact backyard spaces which means that nearly anyone can take the beach home!
San Juan Fiberglass Pools
2302 Lasso Lane Lakeland, FL 33801
+1 877-424-3010
https://SanJuanPools.Com/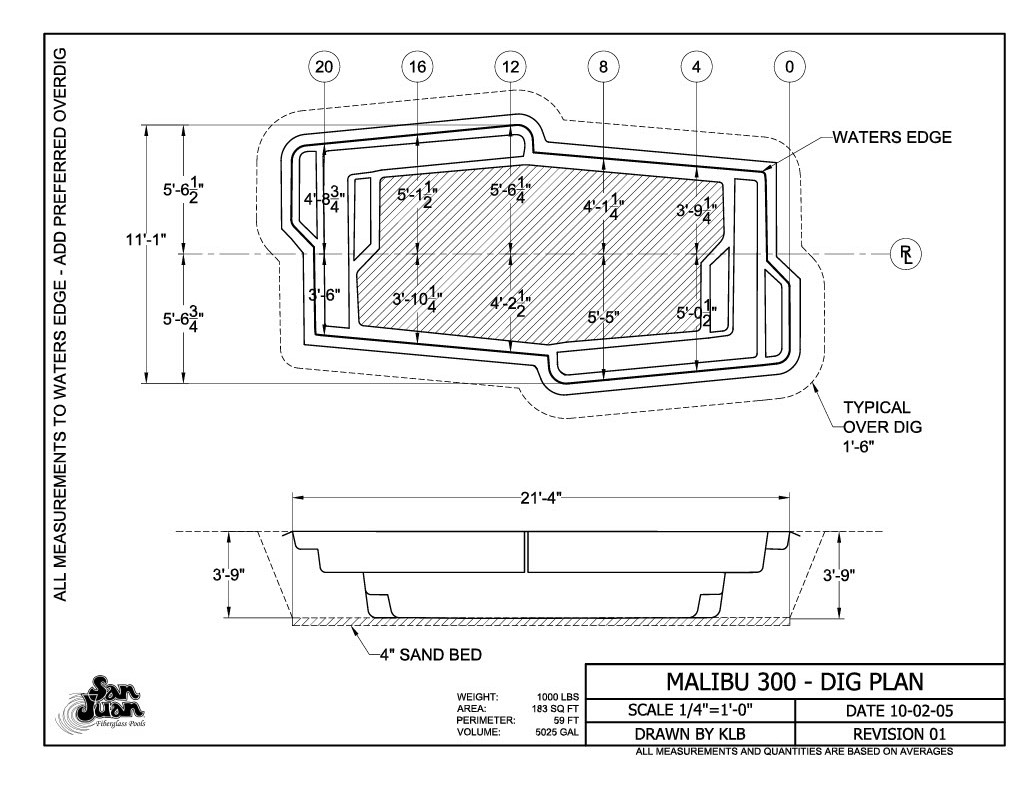 Connect with San Juan Fiberglass Pools online:
Visit the San Juan Fiberglass Pools WEBSITE: https://bit.ly/SJPWebSite
Visit the San Juan Fiberglass Pools GMB: https://bit.ly/SJPGoogleMyBusiness
Like San Juan Fiberglass Pools on FACEBOOK: https://bit.ly/SJPFacebook
Follow San Juan Fiberglass Pools on TWITTER: https://bit.ly/SJPTwitter
Review Us On Google: https://bit.ly/SJPGoogleReviews
Google Maps: https://bit.ly/SJPMaps
Google Search: https://bit.ly/SJPGoogleSearch