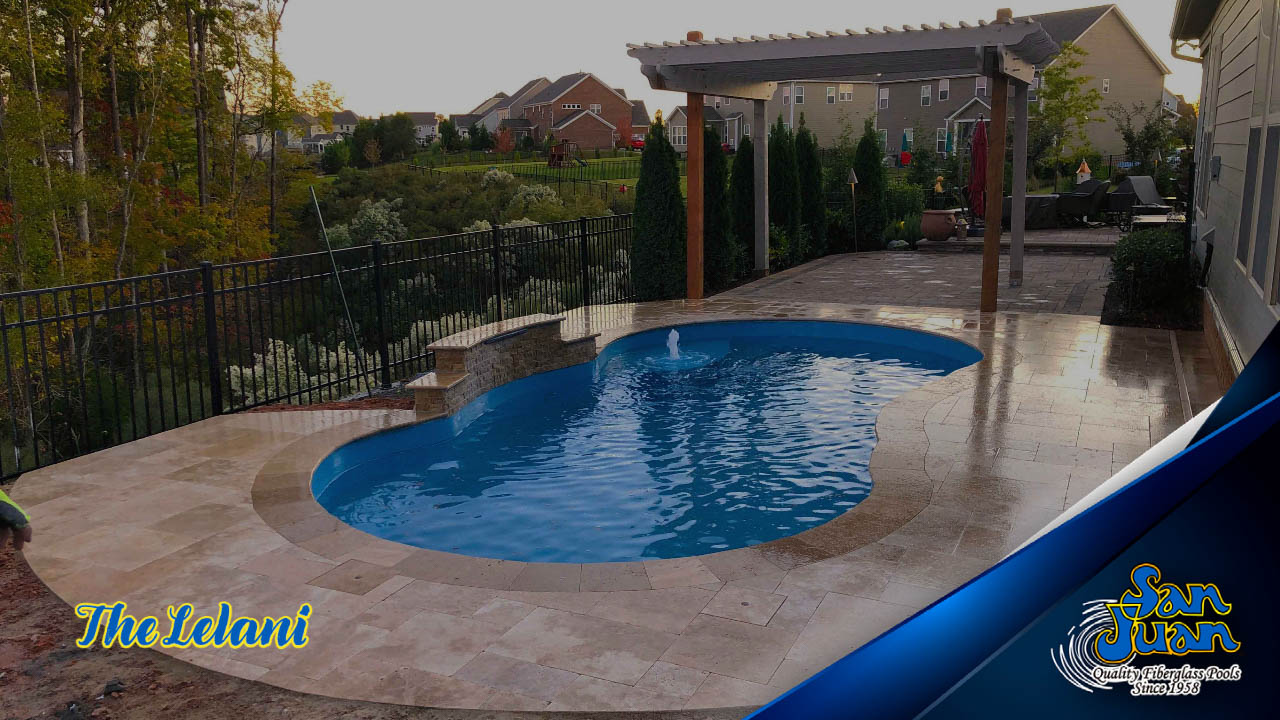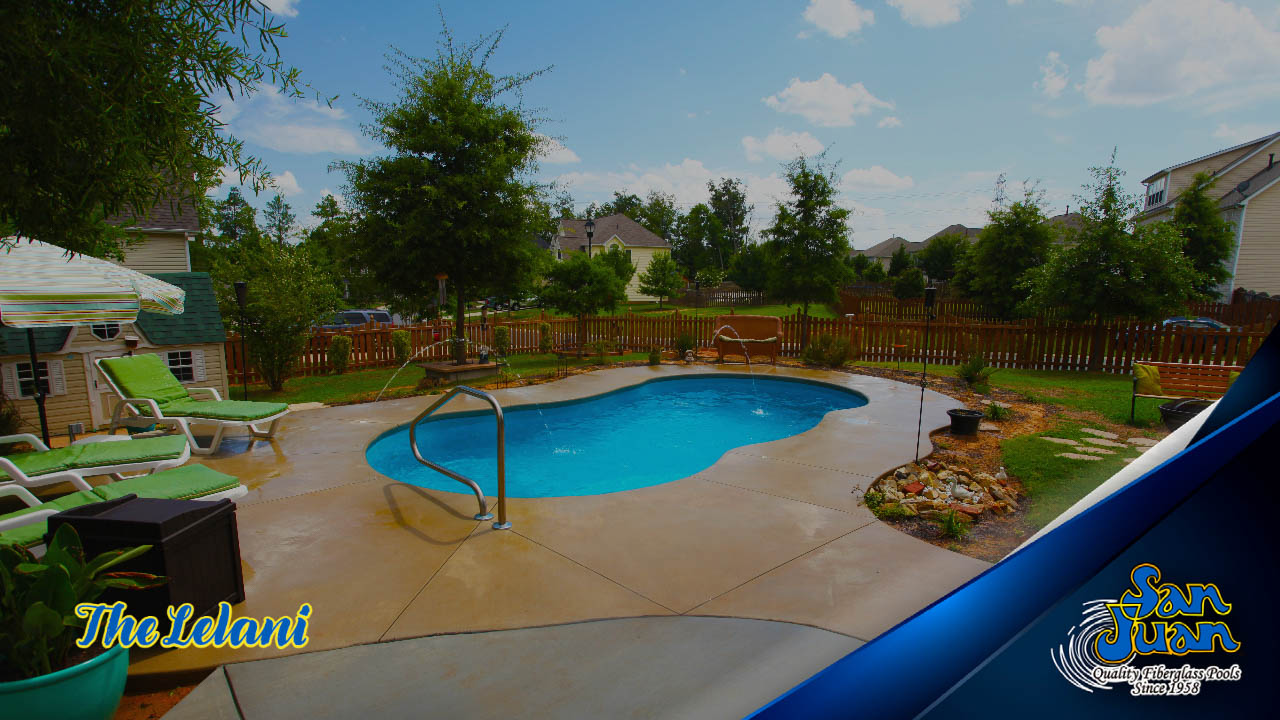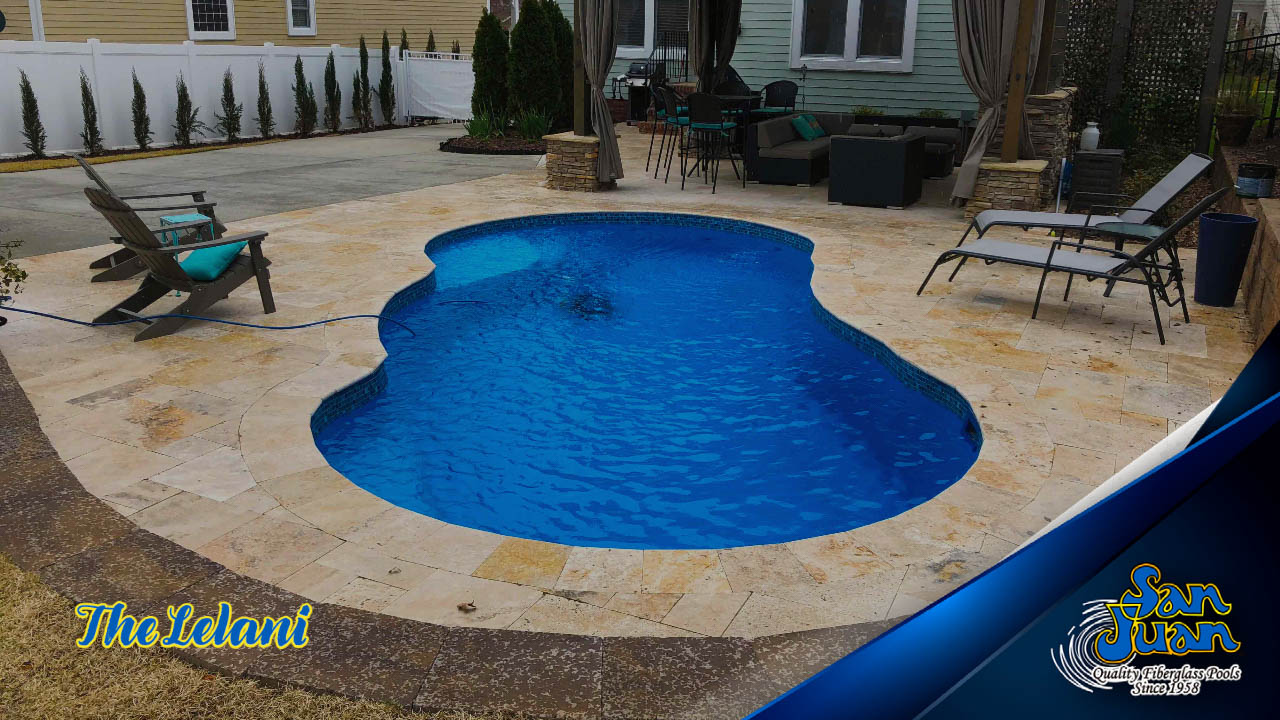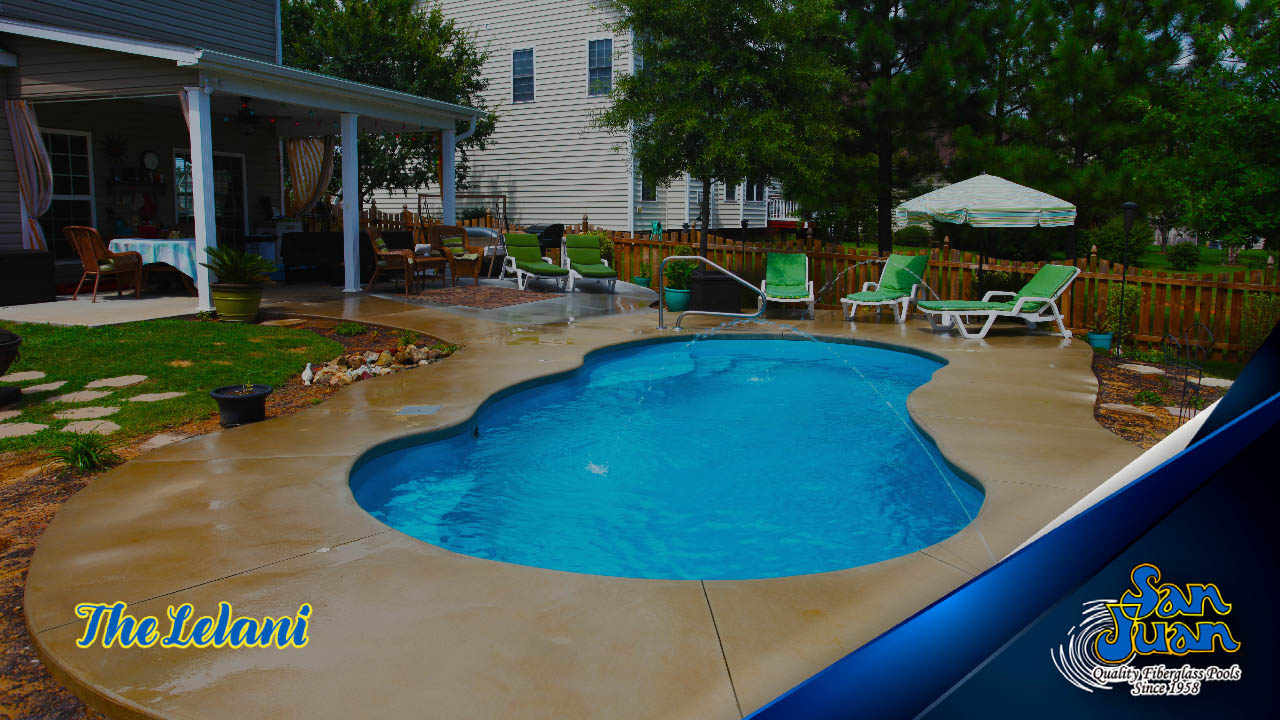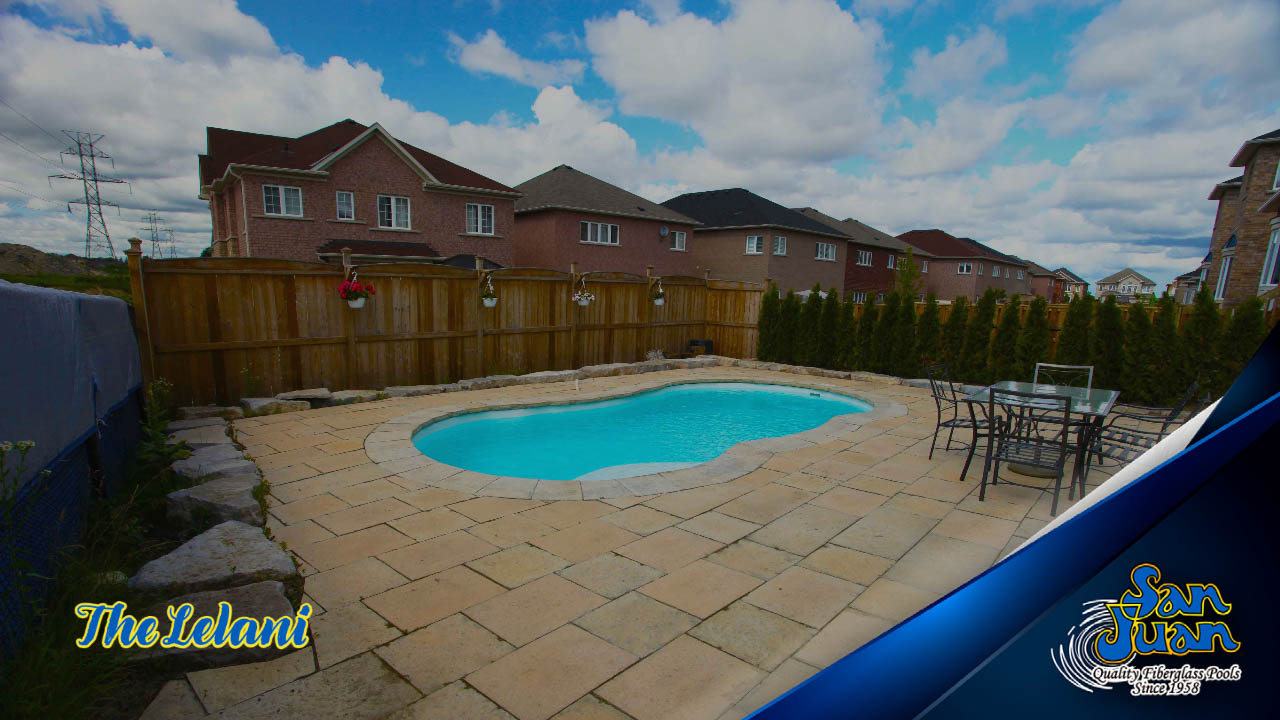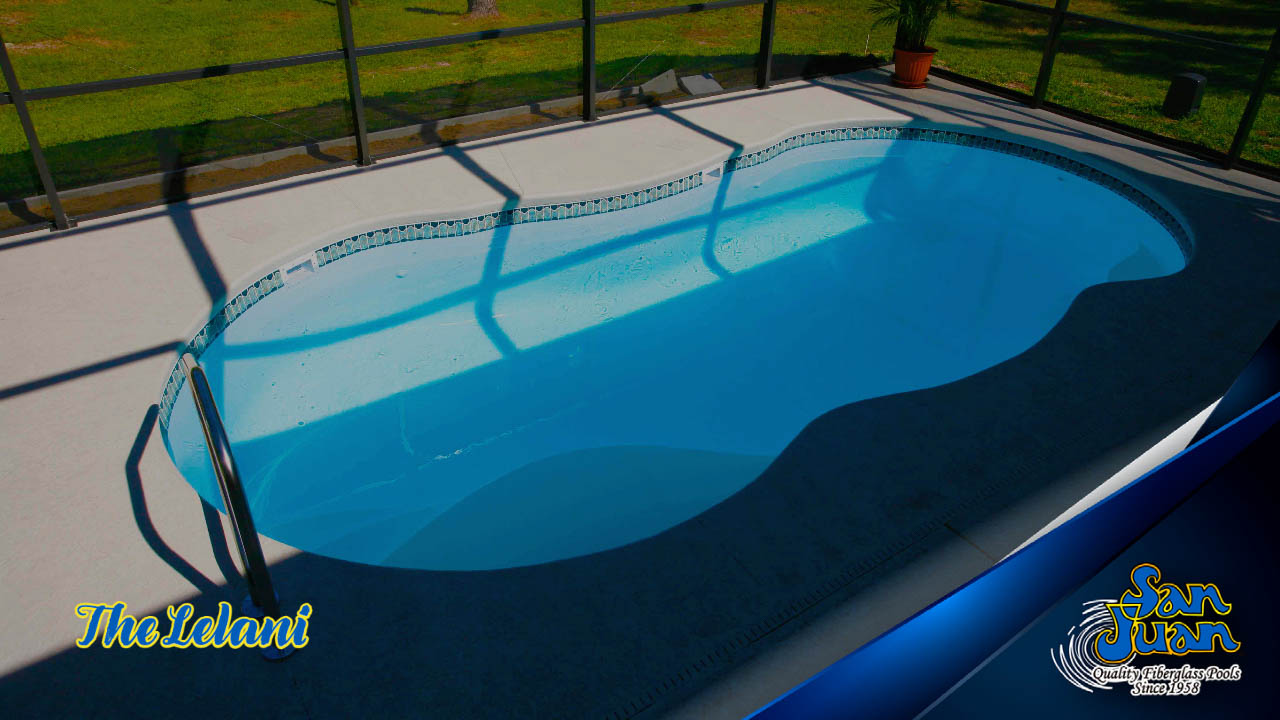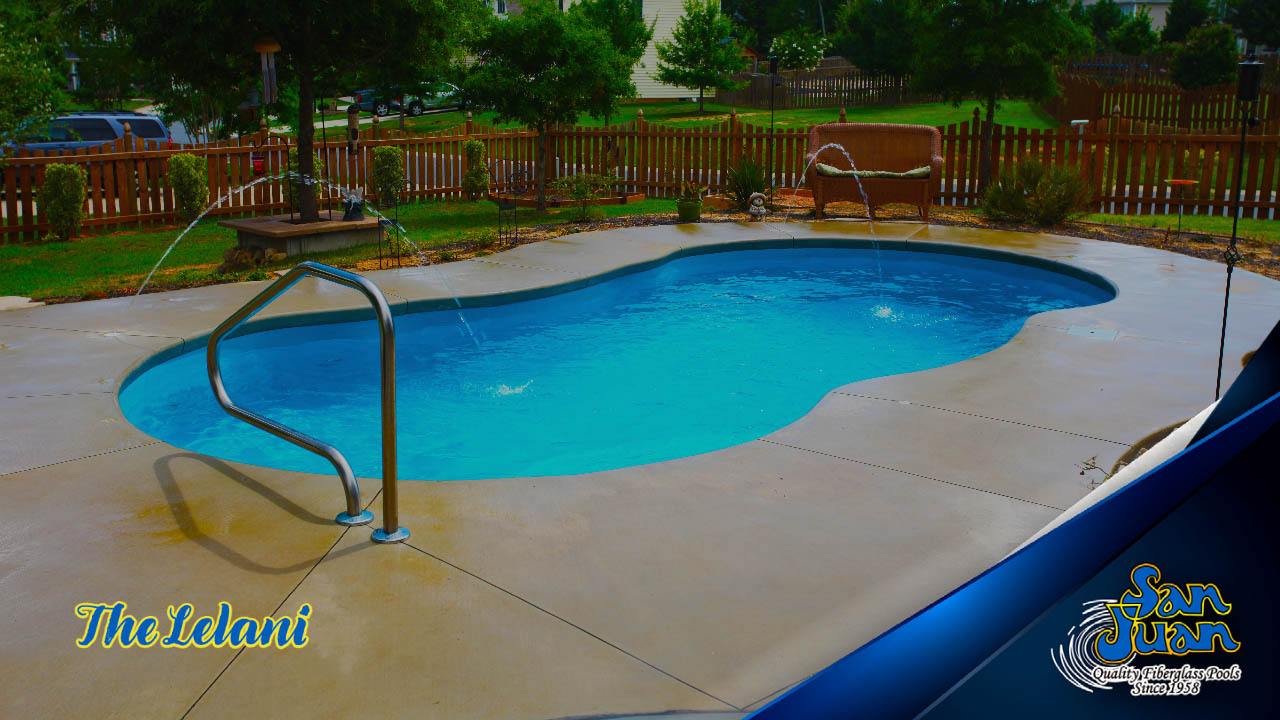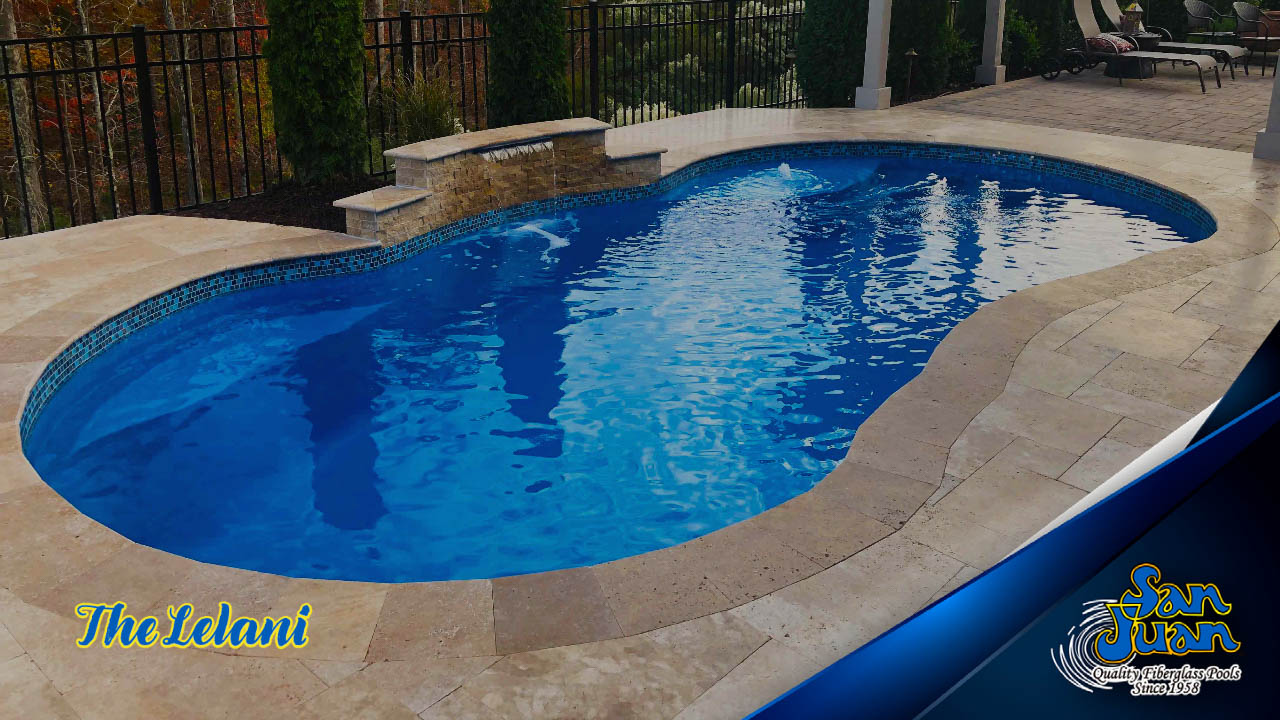 The Lelani – A Free Form Pool Shape with Tanning Ledge
The Lelani – A Free Form Pool Shape with Tanning Ledge
The Lelani – A Free Form Pool Shape with Tanning Ledge
The Lelani – A Free Form Pool Shape with Tanning Ledge
The Lelani – A Free Form Pool Shape with Tanning Ledge
The Lelani – A Free Form Pool Shape with Tanning Ledge
The Lelani – A Free Form Pool Shape with Tanning Ledge
The Lelani – A Free Form Pool Shape with Tanning Ledge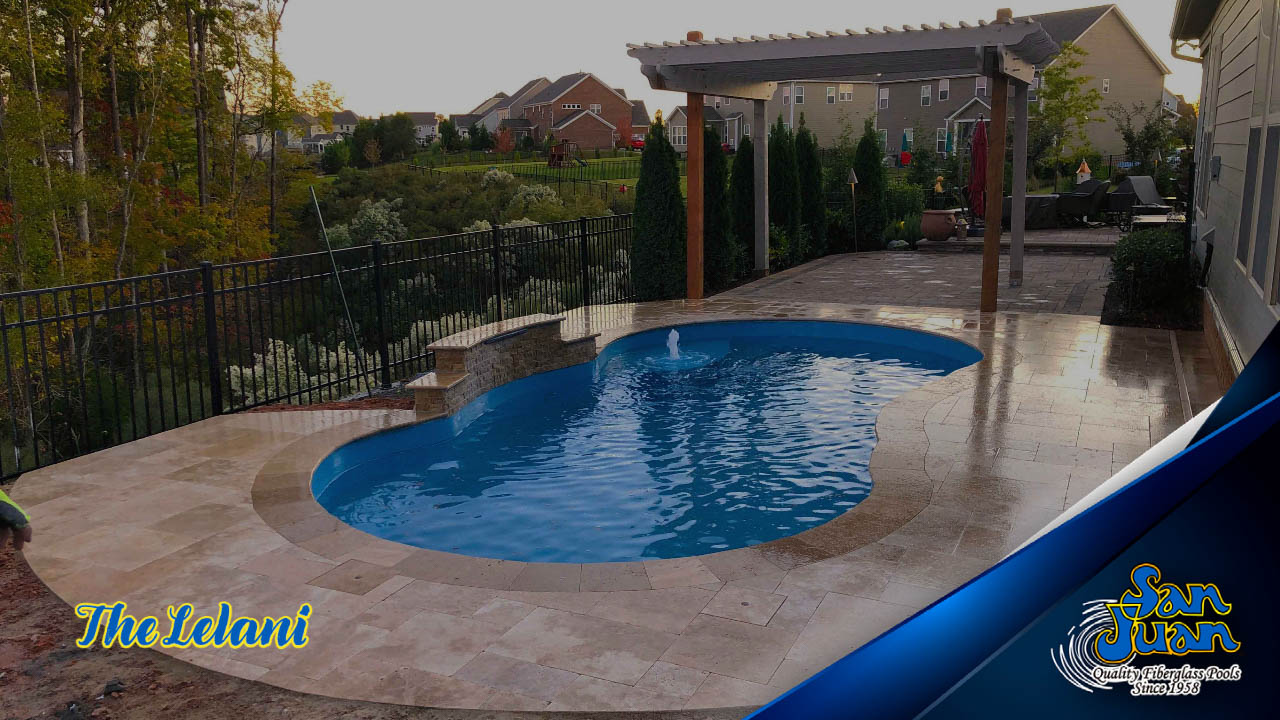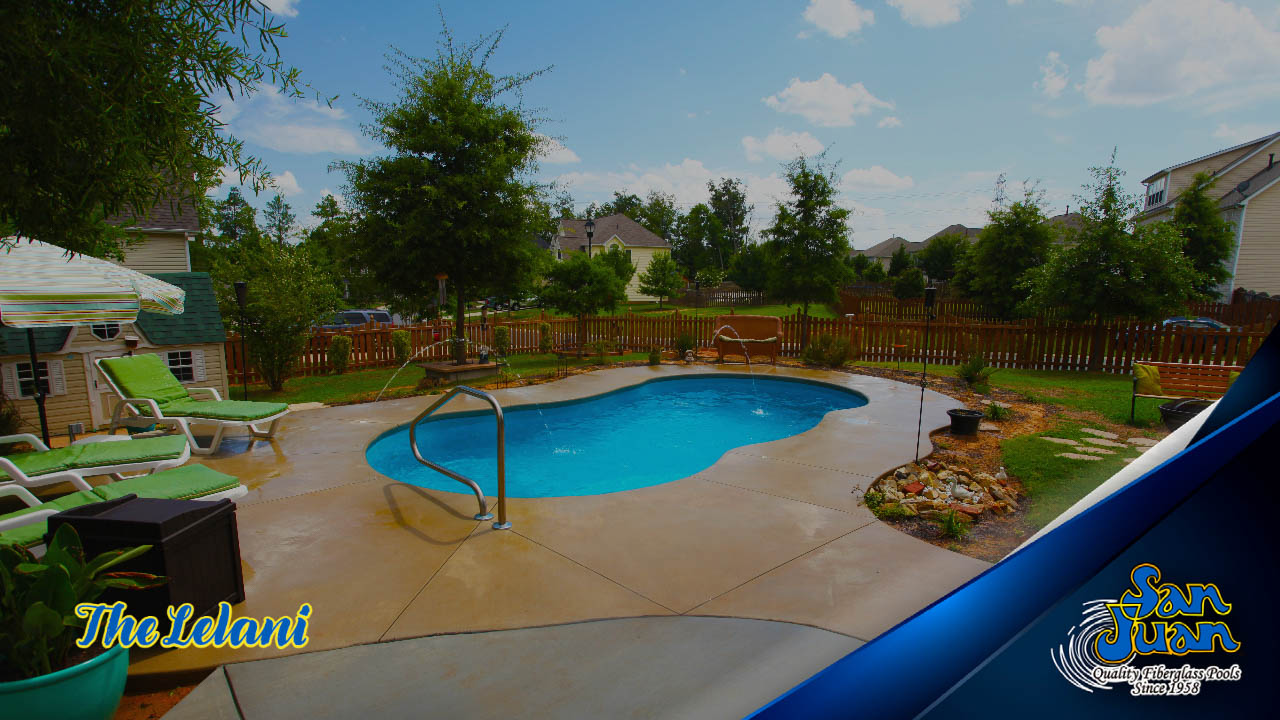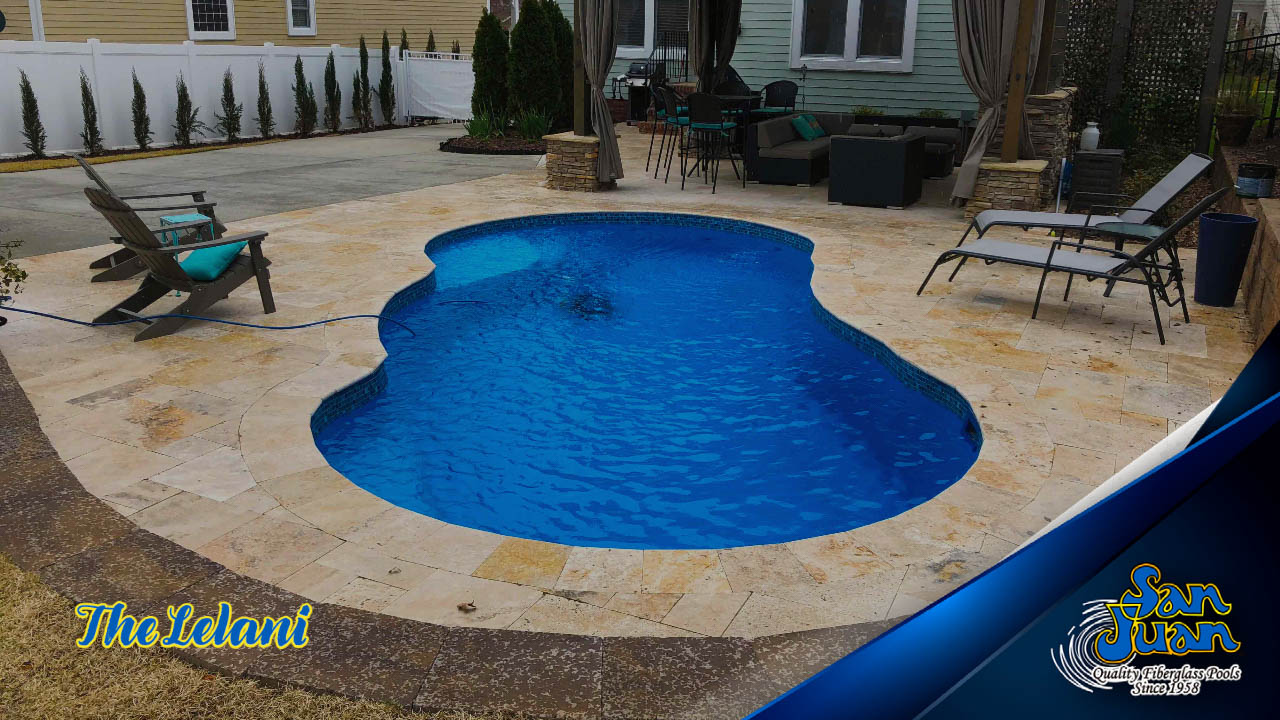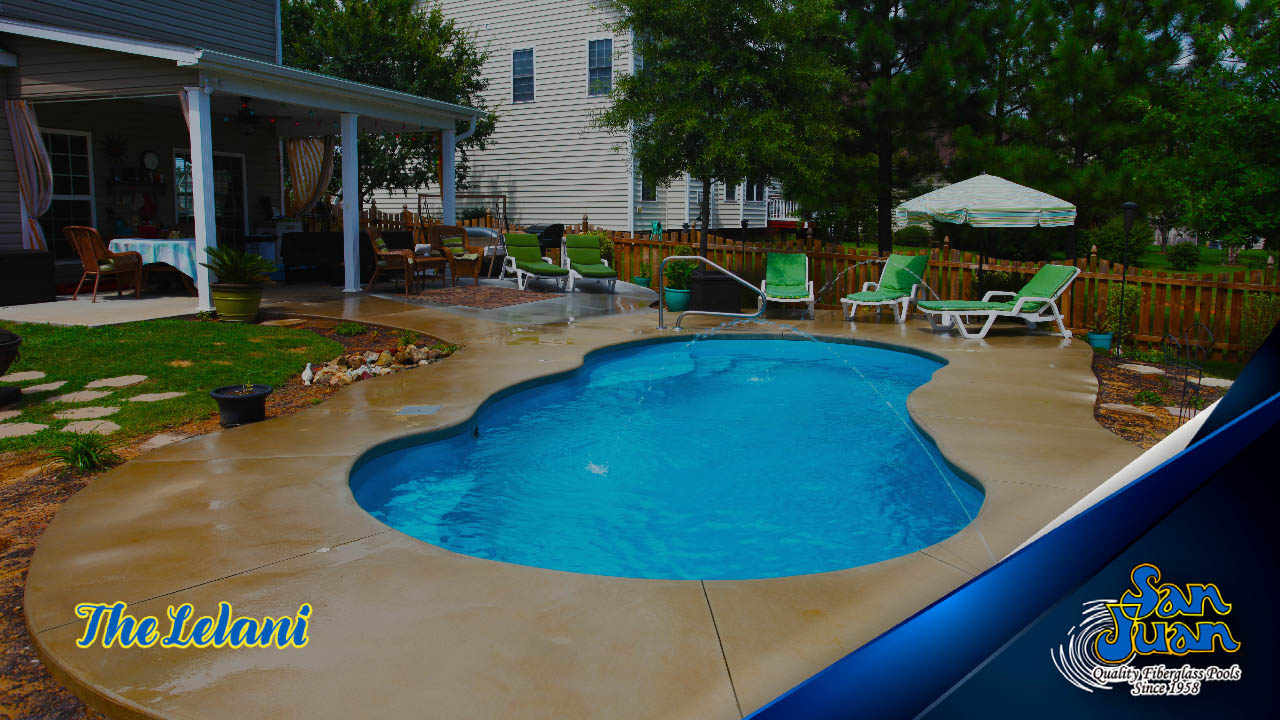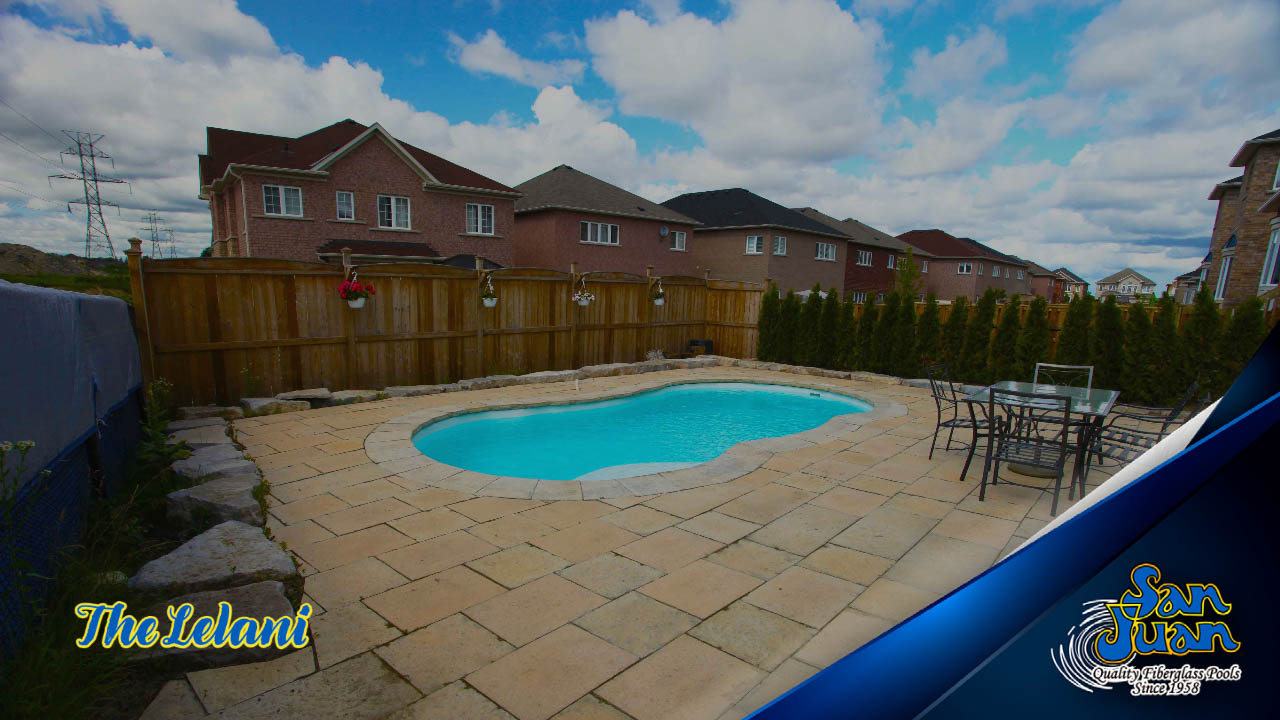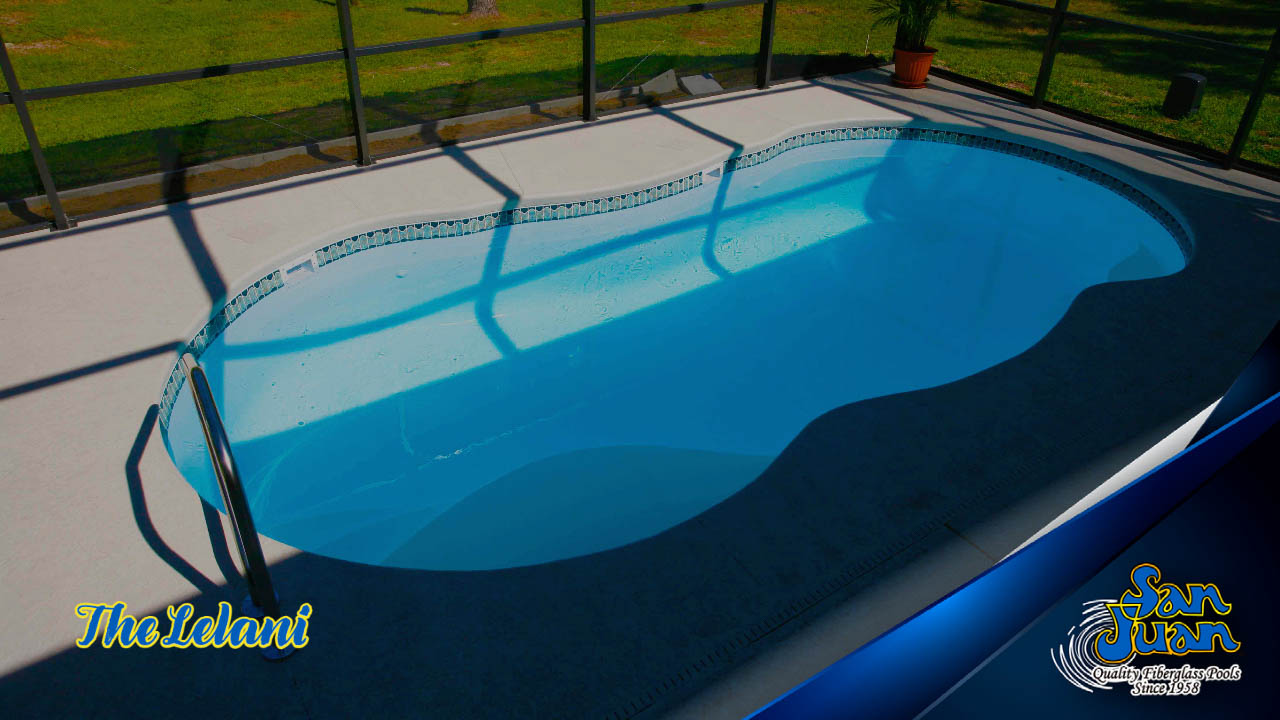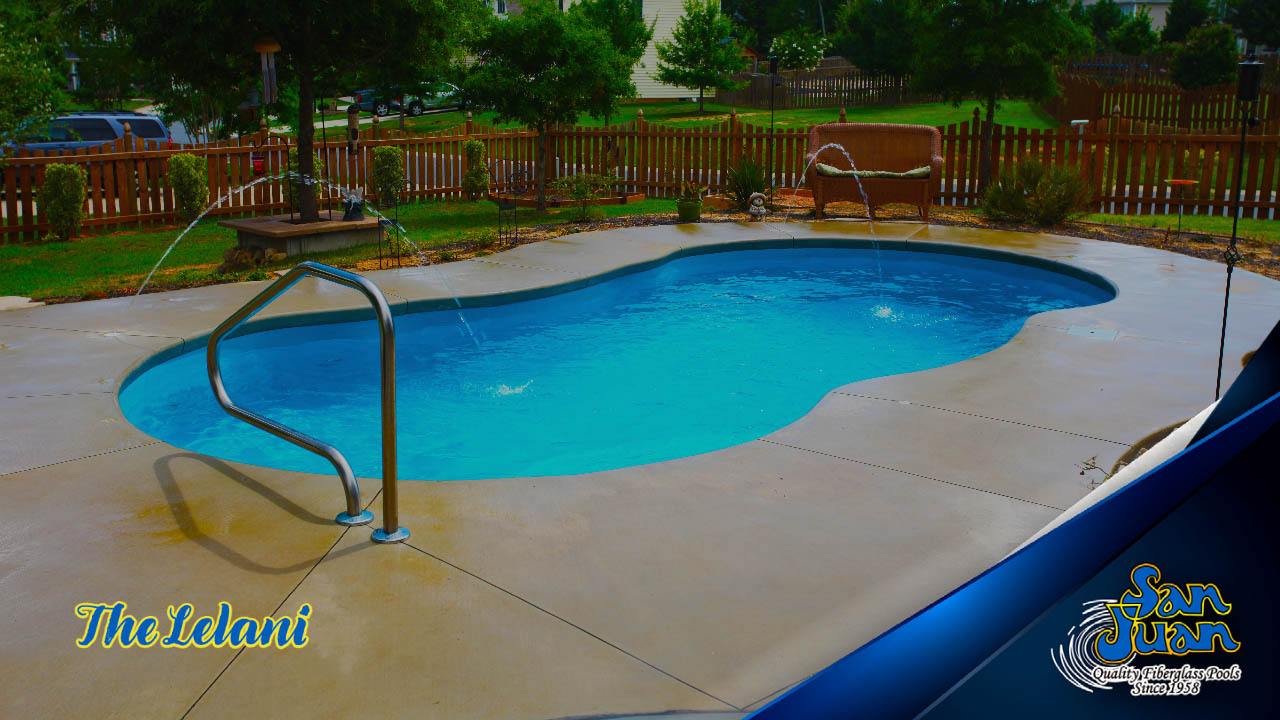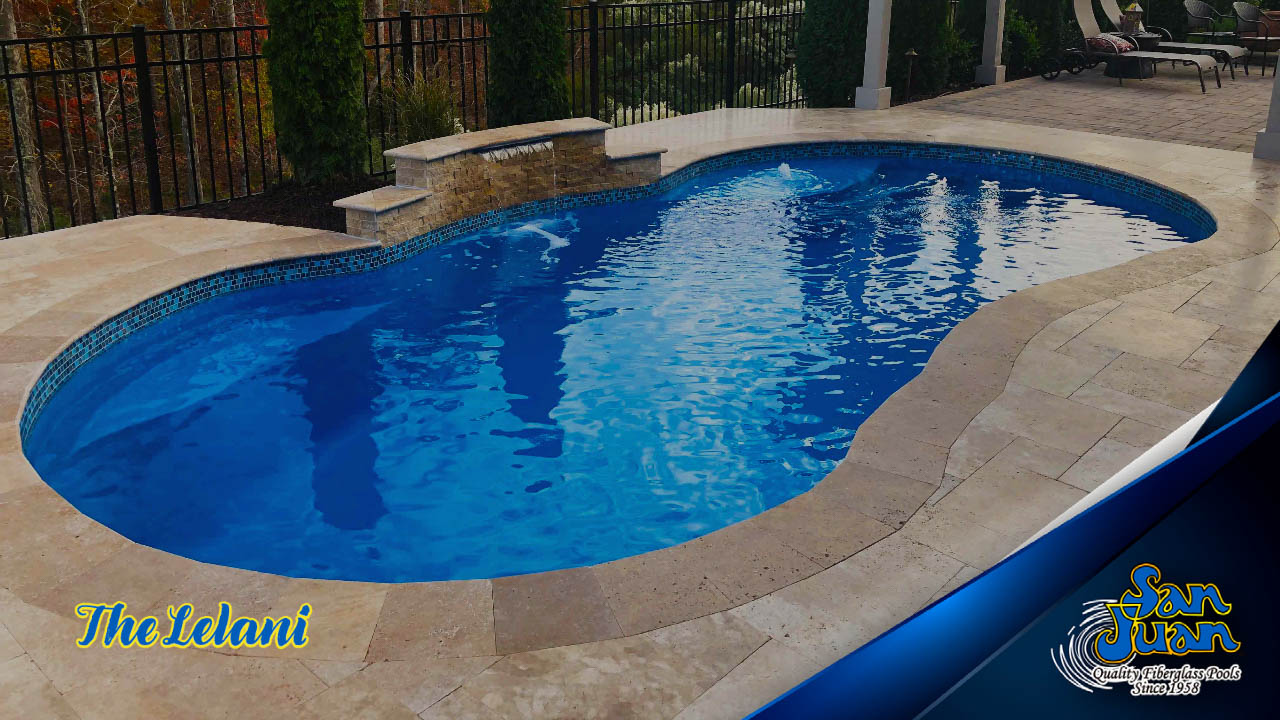 The Pool Specs
Width: 12′ 3″ O.D.

(11′ 3″ I.D.)

Length: 23′ 9″ O.D.

(22′ 9″ I.D.)

Depth: 6′ 1″
Surface Area: 217 SQFT
Volume: 6,000 Gallons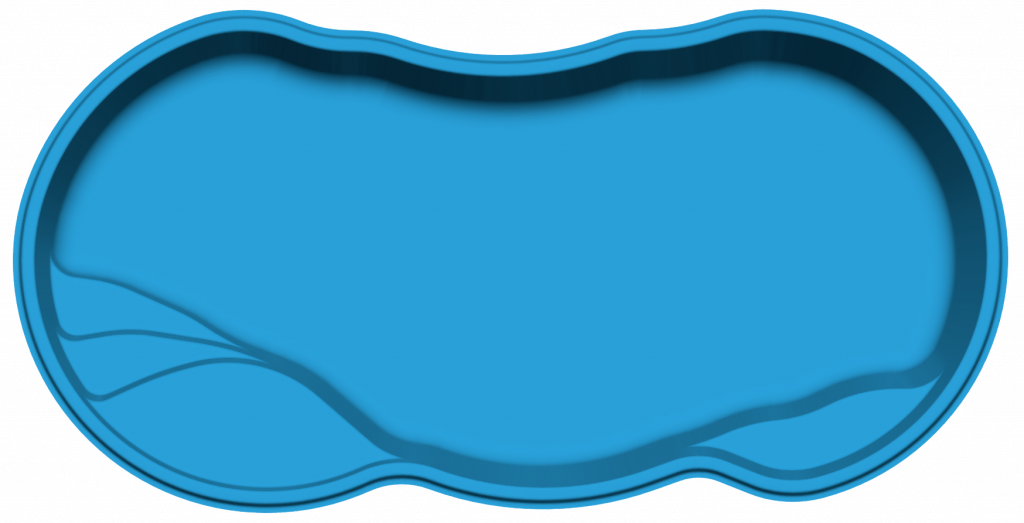 The Lelani – A Free Form Pool Shape with Tanning Ledge
If you are on the market for a San Juan fiberglass swimming pool but need something that's a little more petite, the Lelani is a great contender! This beautiful free-form swimming pool is designed for small to medium-sized backyards. Its overall water volume of 6,000 Gallons makes it exceptionally easy to maintain, chemically.
Secondly, its free-form design provides us with ample opportunity to fit in some great pool features. The Lelani sports a shallow end set of entry steps plus an elongated top step. This is commonly used as a tanning ledge and a great spot for pets and young children to sit.
Casting out into the deep end, we provide you with a total depth of 6′ 1″ plus a deep end swim-out bench. Despite its petite length of only 22′ 9″, the Lelani has a lot to offer. It quickly transitions from a shallow end into a deep end in a relatively small space. Therefore, this swimming pool is likely a great option for intermediate swimmers.
The Lelani is a medium-sized free-form fiberglass pool with a shallow end tanning ledge. It fits conveniently in small to medium-sized backyards, due to its overall length of only 22′ 9″. This swimming pool is perfect for a small to medium-sized family that wants a great place to respire from life's hustle and bustle.
Designed for Petite Backyards
As indicated above, the Lelani is a great addition to any small to medium-sized backyards. It fits snugly in spaces where our larger models would not. Secondly, it's a great option for households that want to save on the cost of their swimming pool. This is a great entry-level swimming pool for first-time pool owners and we couldn't recommend it more!
The Perfect Escape
If you're part of the working world, then you need a space to escape from the hustle and bustle. The Lelani is a great oasis to help you find the rest and relaxation you need to recharge your batteries. Dress it up with some convenient pool furniture such as a table and umbrella for a well-rounded outdoor living space.
The concept here is creating an outdoor living space. This is a strong trend in our industry and we are big believers that people should be spending more time outdoors. What better way to tap into your natural environment than relaxing in the crystal blue waters of the Lelani?
The Features of The Lelani
Bringing it all together, we recommend the Lelani to a homeowner who is working with a small space or economy budget. It's a great swimming pool for recreational swimming and reconnecting to the great outdoors. The free-form shape provides a very attractive design aspect to any backyard and. Lastly, its minimal size of only 6,000 gallons makes it extremely easy to maintain, hence more time to enjoy!
San Juan Fiberglass Pools
2302 Lasso Lane Lakeland, FL 33801
+1 877-424-3010
https://SanJuanPools.Com/
Connect with San Juan Fiberglass Pools online:
Visit the San Juan Fiberglass Pools WEBSITE: https://bit.ly/SJPWebSite
Visit the San Juan Fiberglass Pools GMB: https://bit.ly/SJPGoogleMyBusiness
Like San Juan Fiberglass Pools on FACEBOOK: https://bit.ly/SJPFacebook
Follow San Juan Fiberglass Pools on TWITTER: https://bit.ly/SJPTwitter
Review Us On Google: https://bit.ly/SJPGoogleReviews
Google Maps: https://bit.ly/SJPMaps
Google Search: https://bit.ly/SJPGoogleSearch