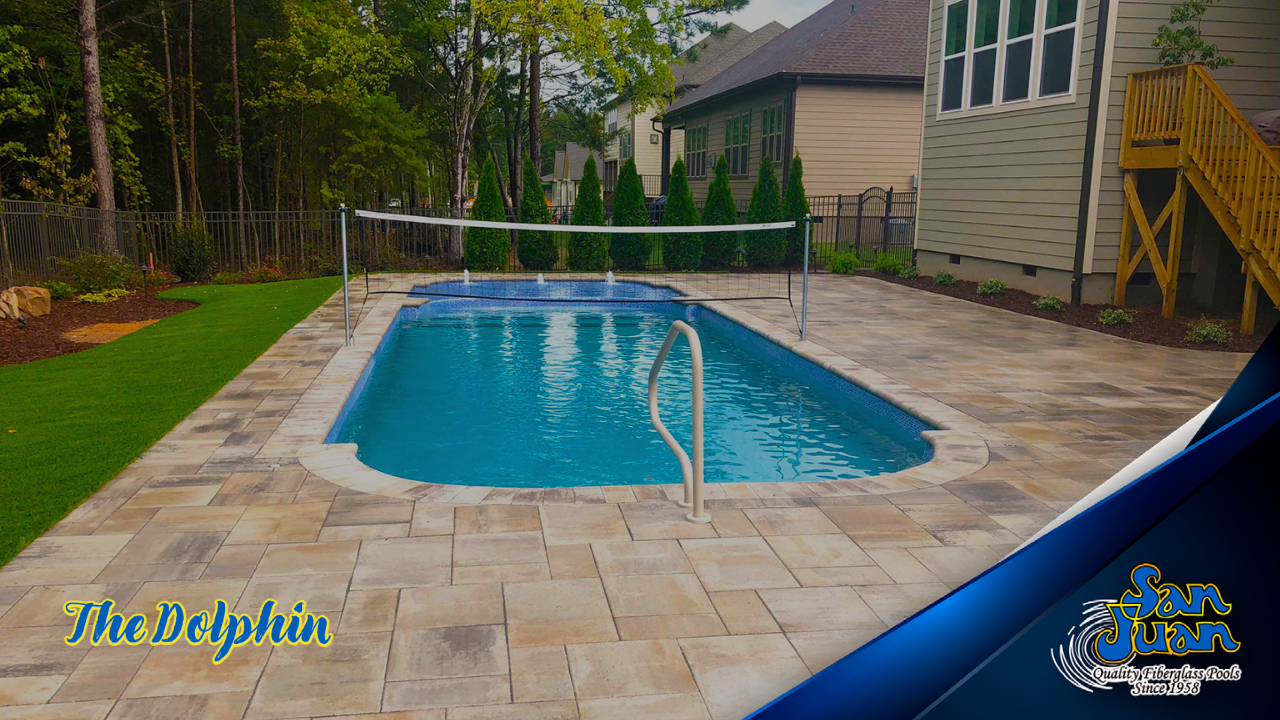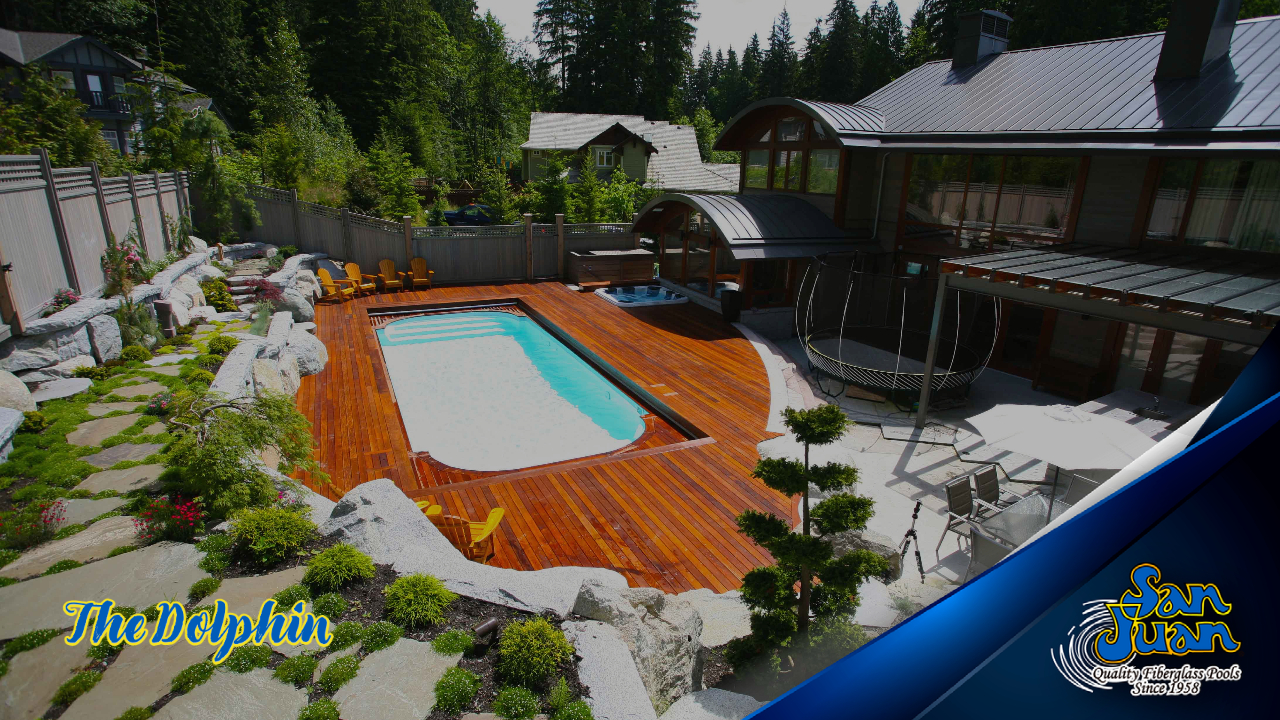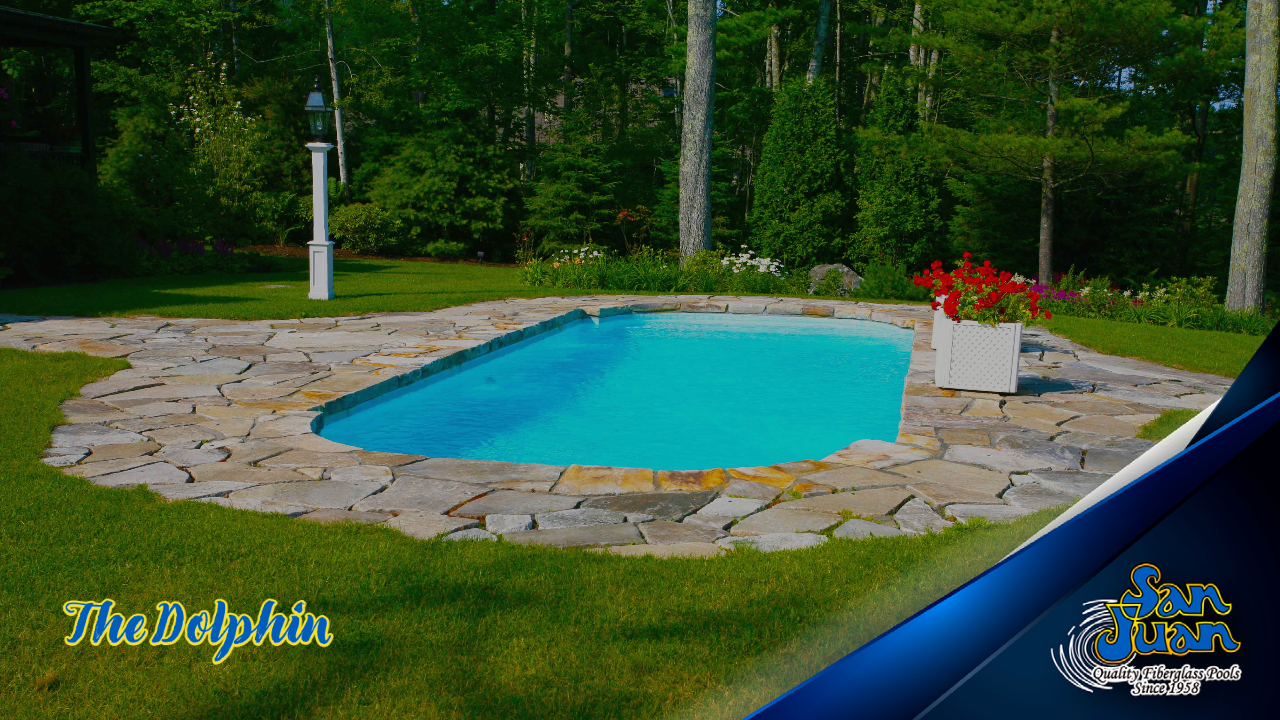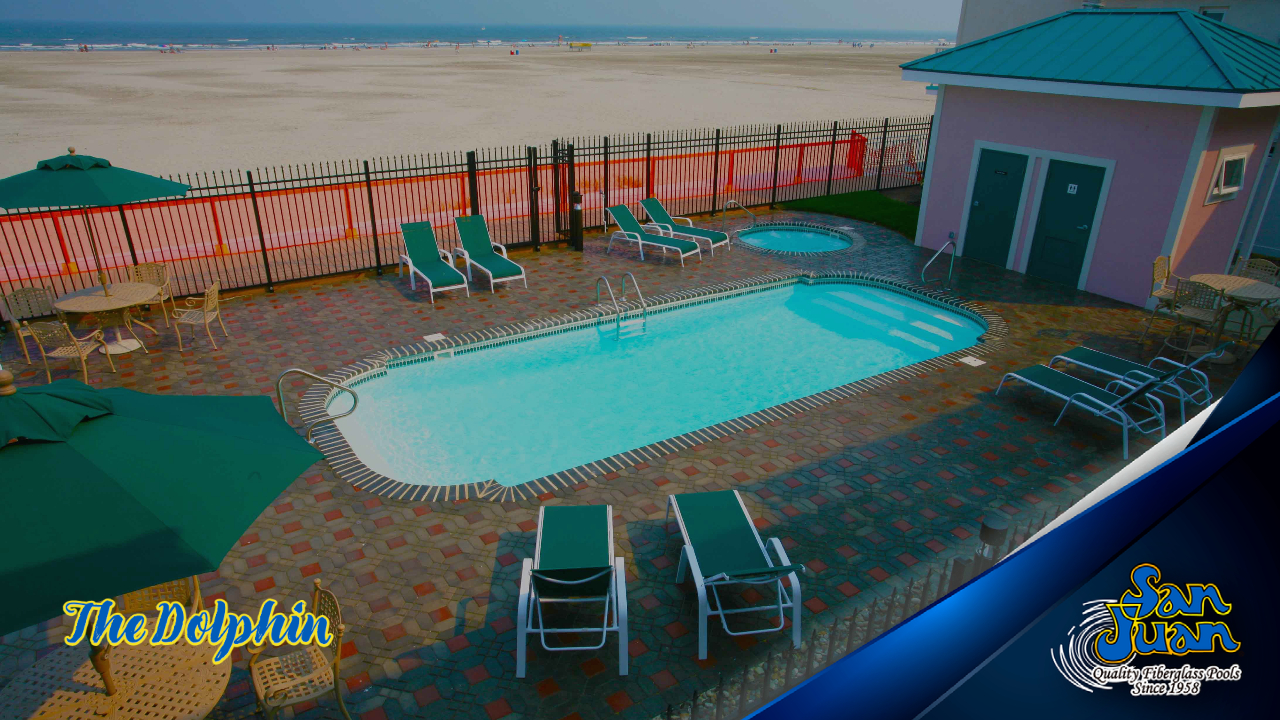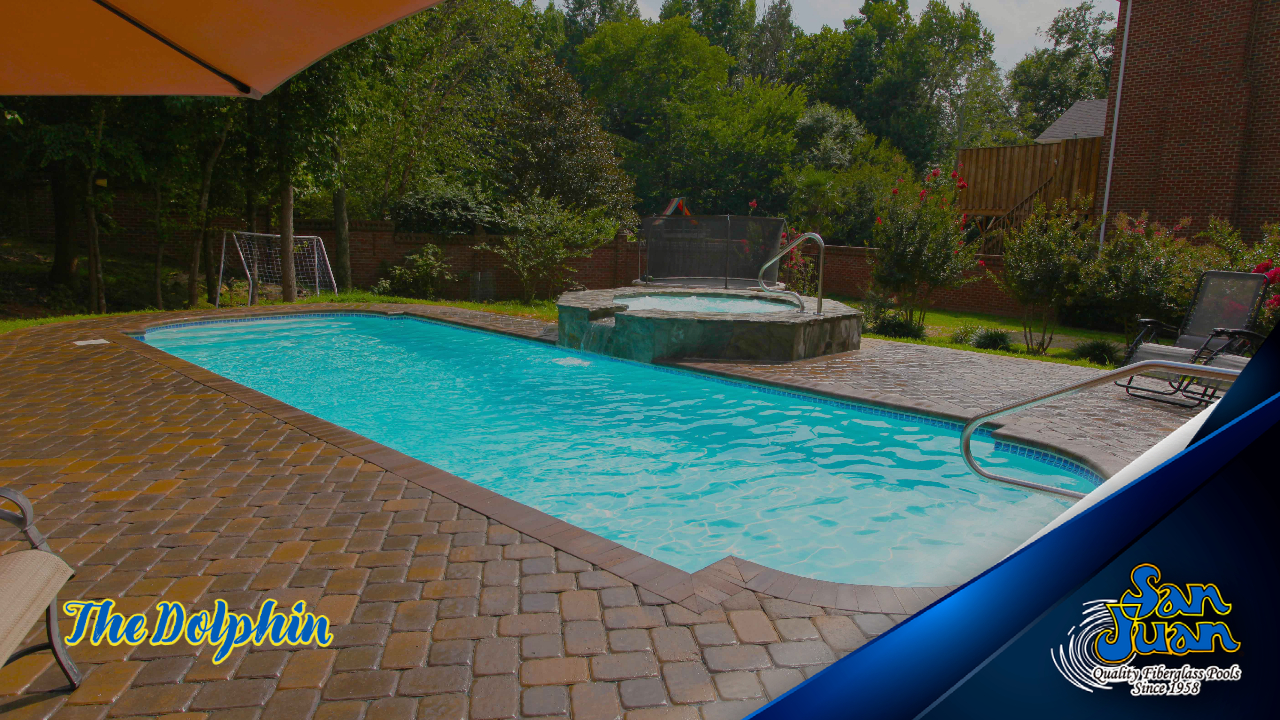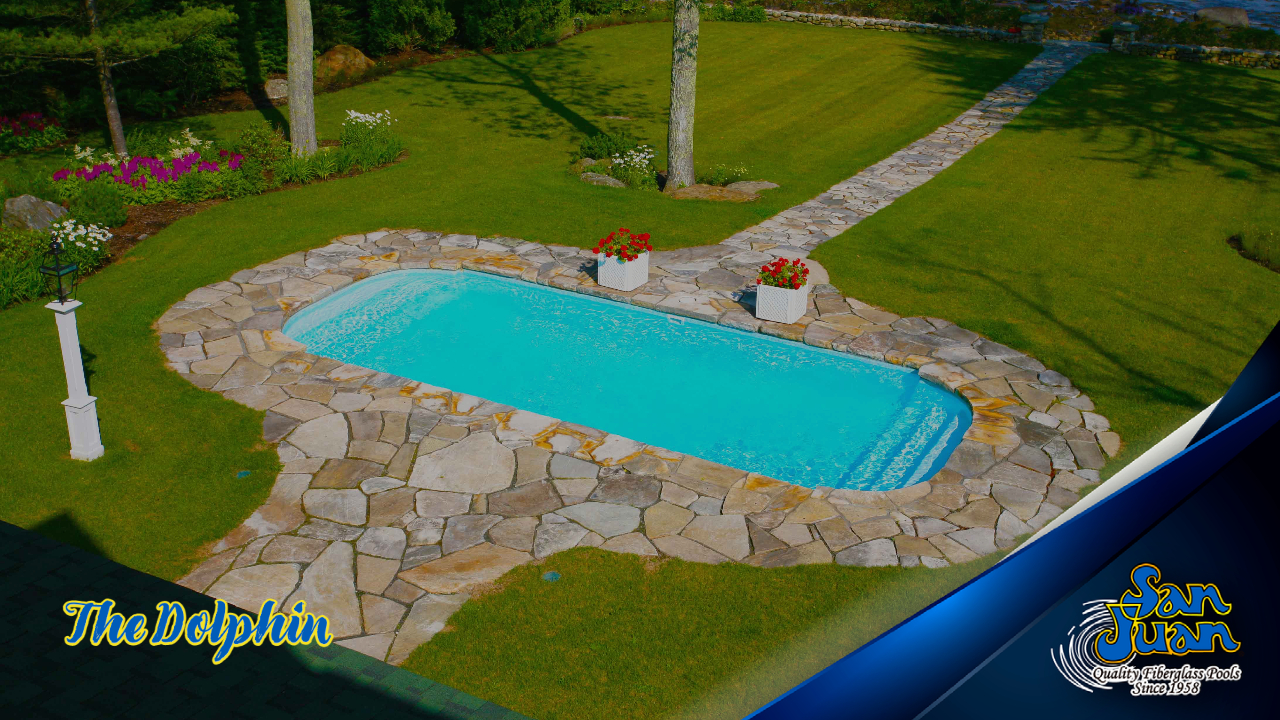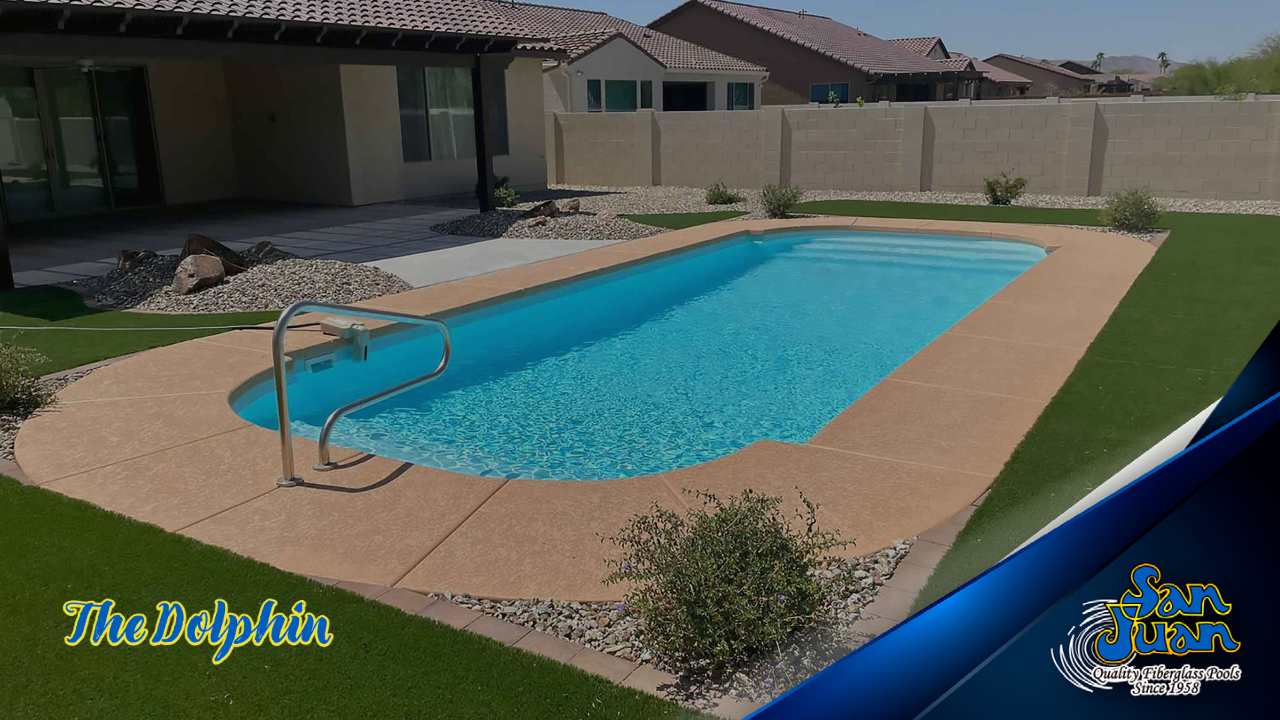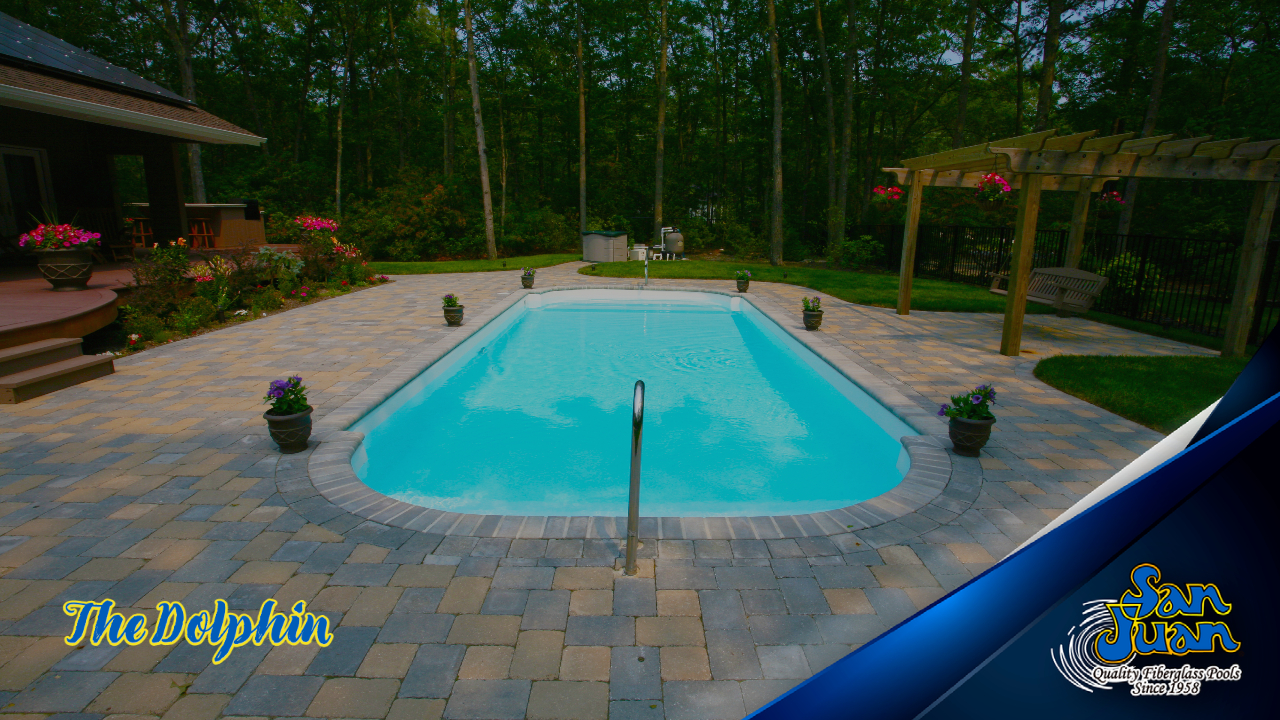 The Dolphin – A Grecian Pool Shape
The Dolphin – A Grecian Pool Shape
The Dolphin – A Grecian Pool Shape
The Dolphin – A Grecian Pool Shape
The Dolphin – A Grecian Pool Shape
The Dolphin – A Grecian Pool Shape
The Dolphin – A Grecian Pool Shape
The Dolphin – A Grecian Pool Shape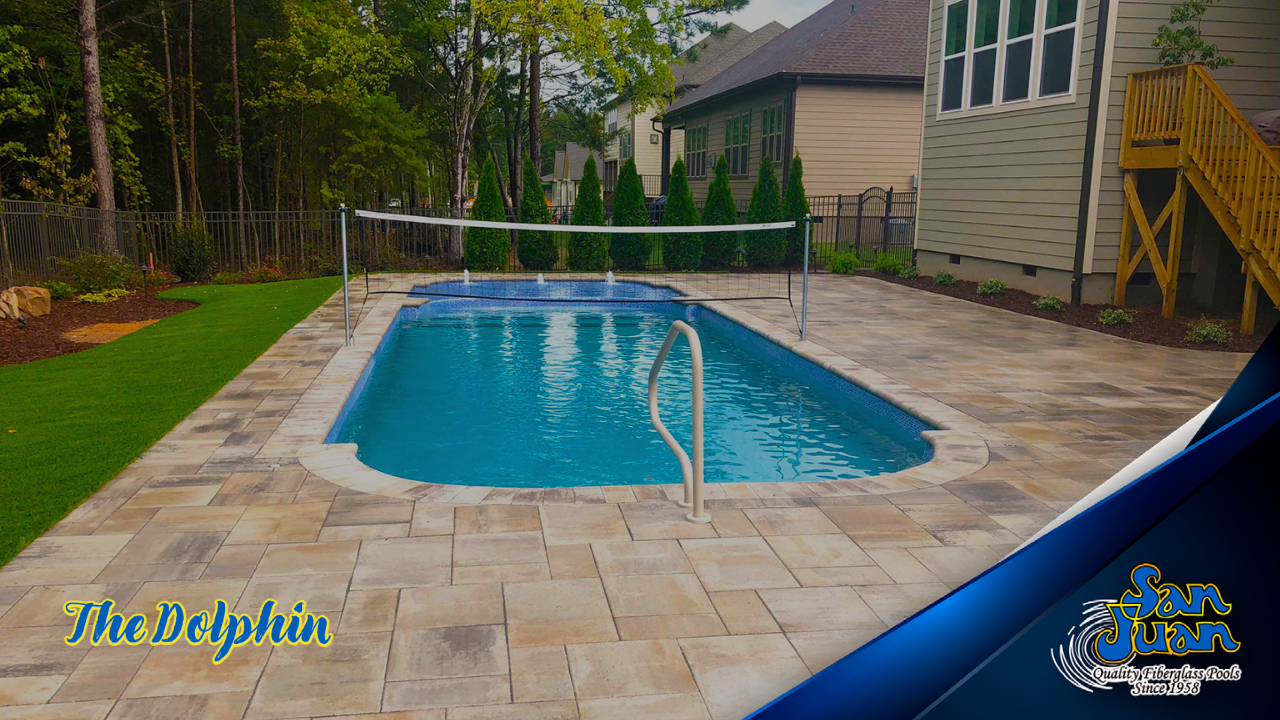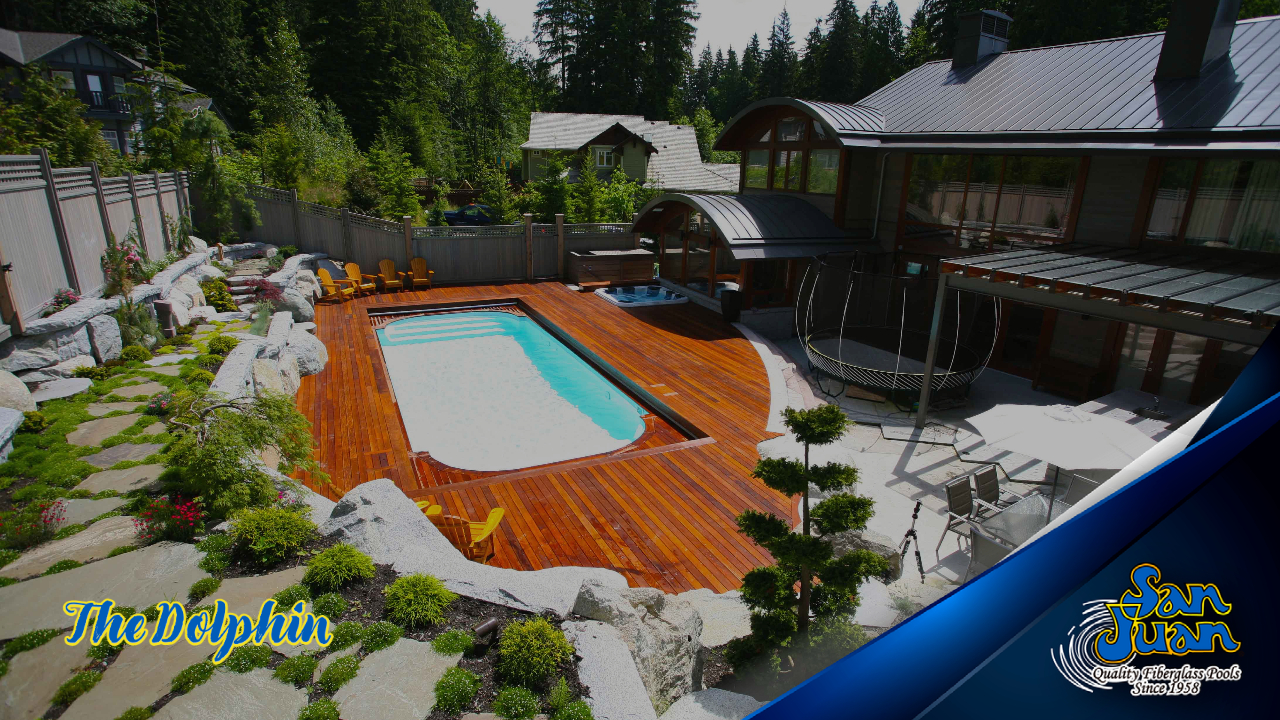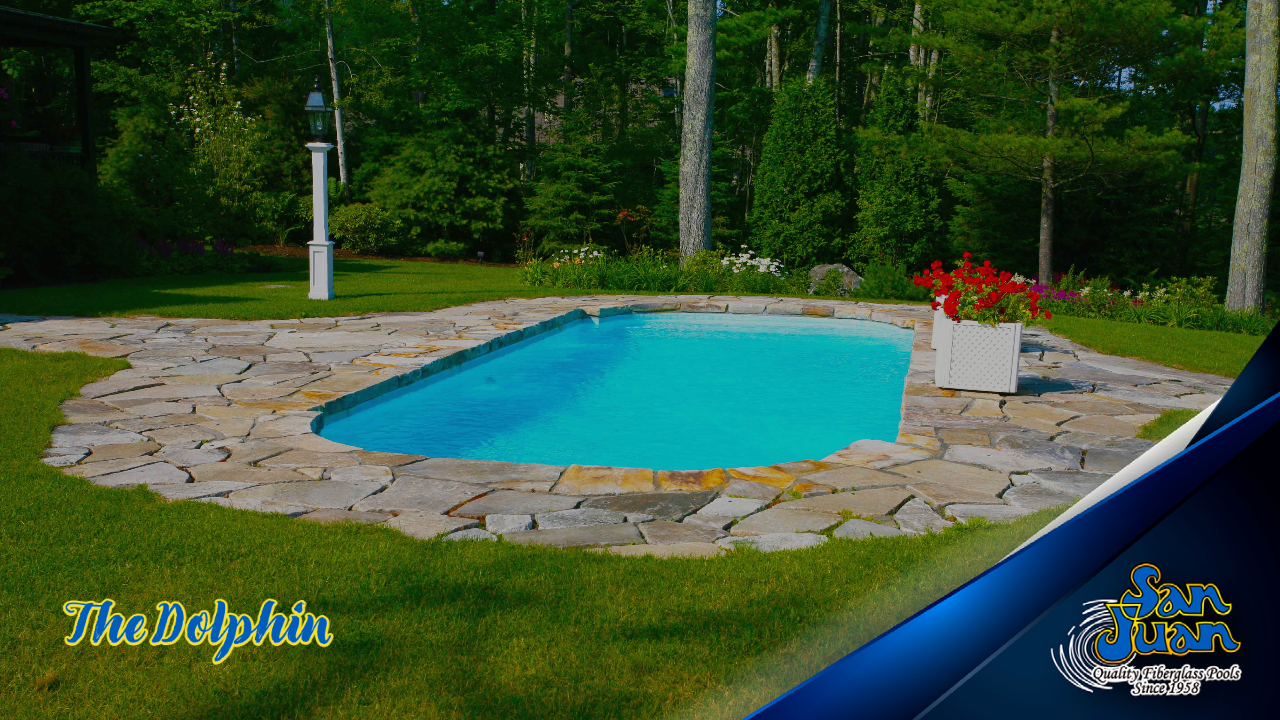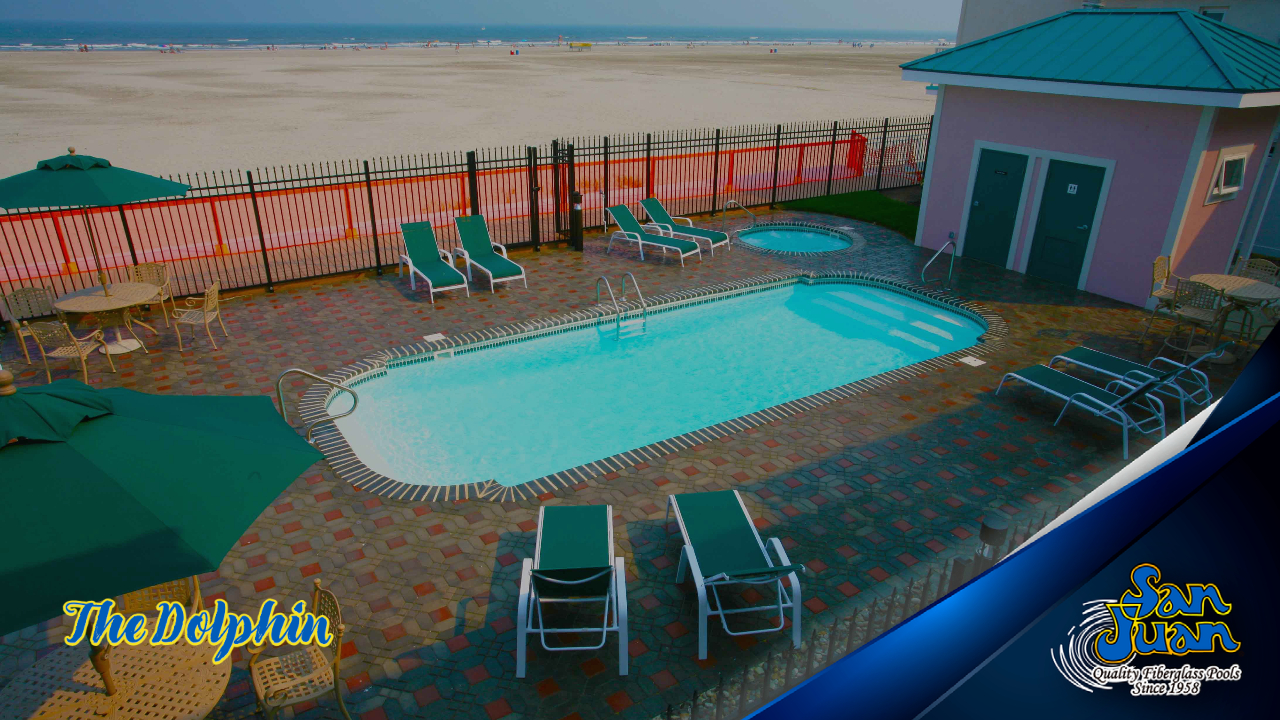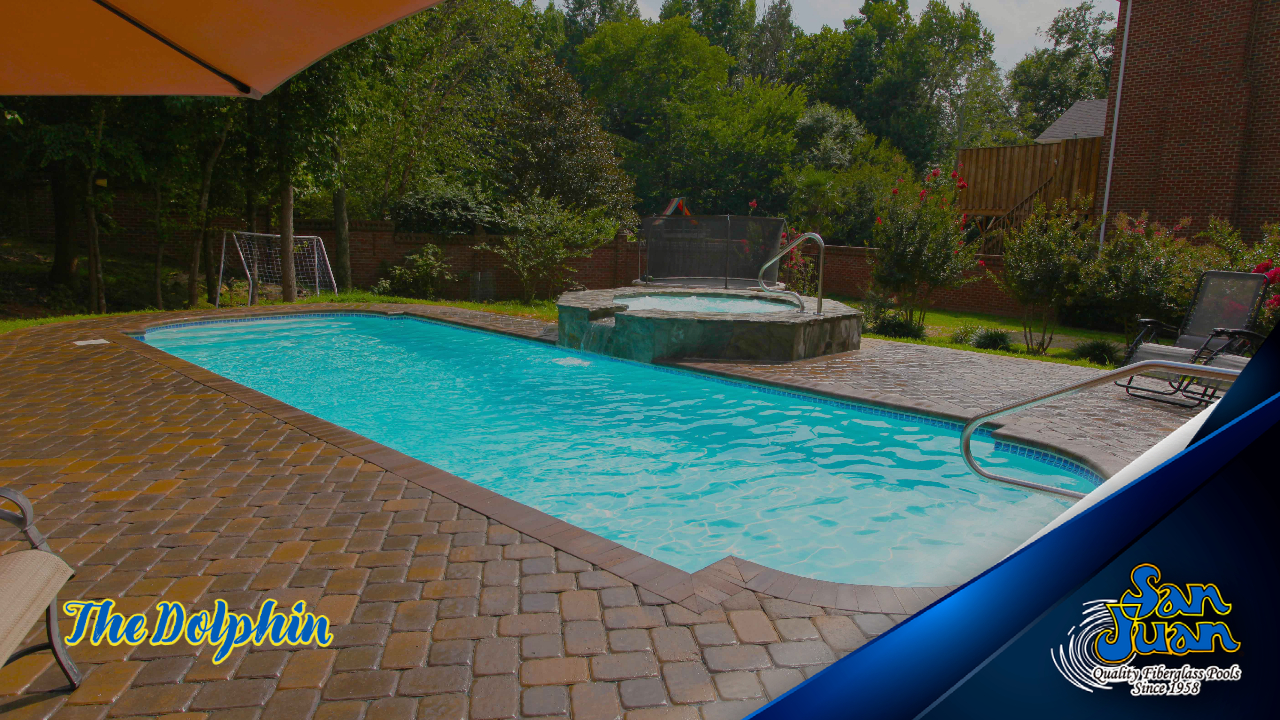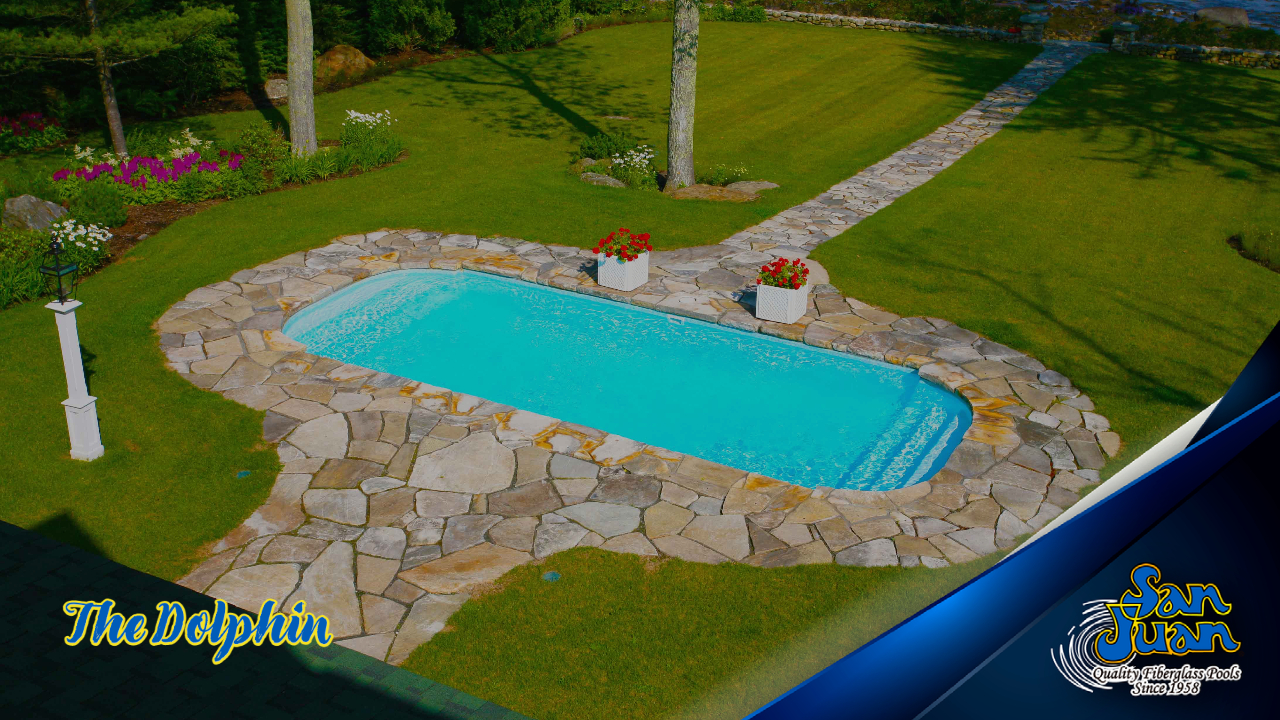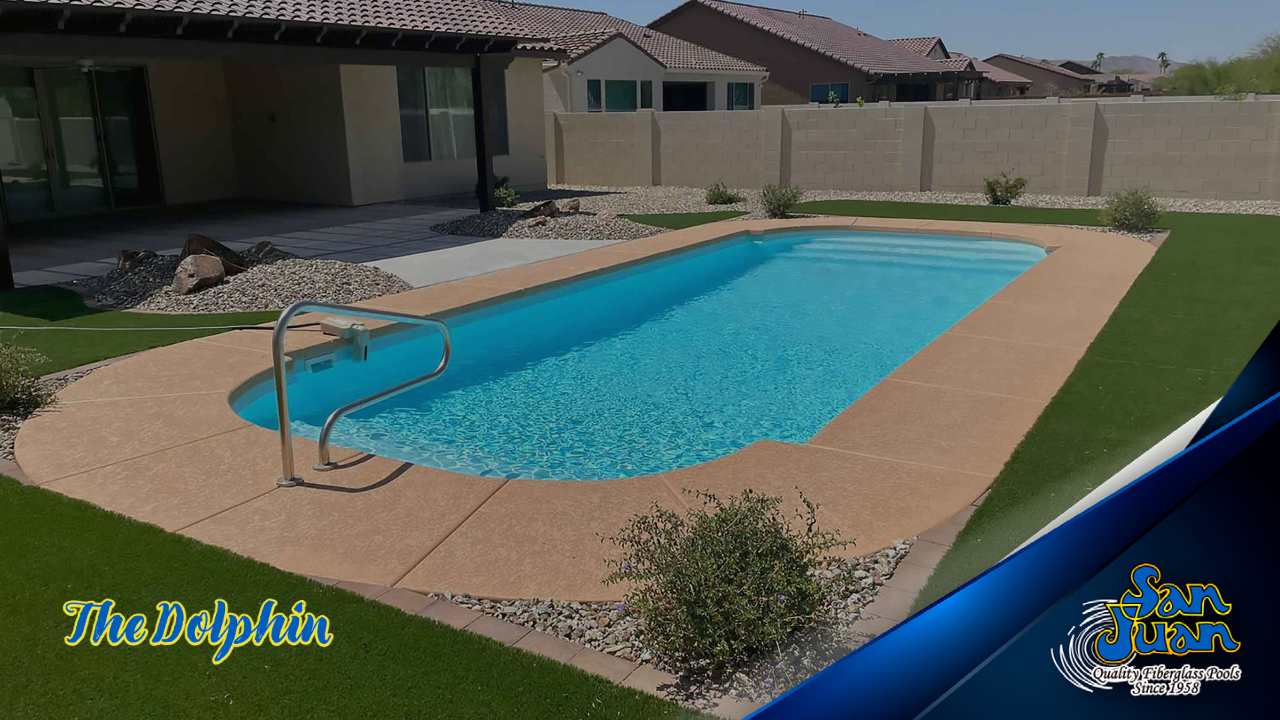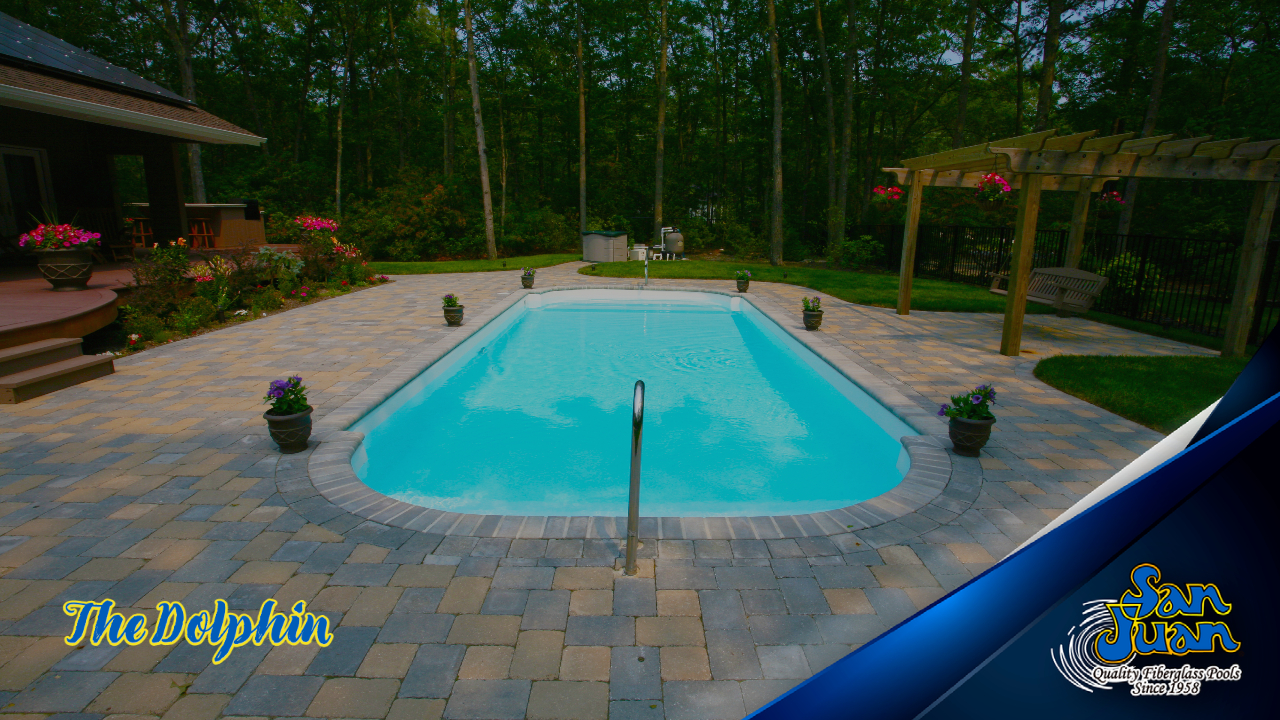 The Pool Specs
Width: 14′ 1″ O.D.

(13′ I. D.)

Length: 33′ 1′ O.D.

(32′ I.D.)

Depth: 5′
Surface Area: 362 SQFT
Volume: 11,500 Gallons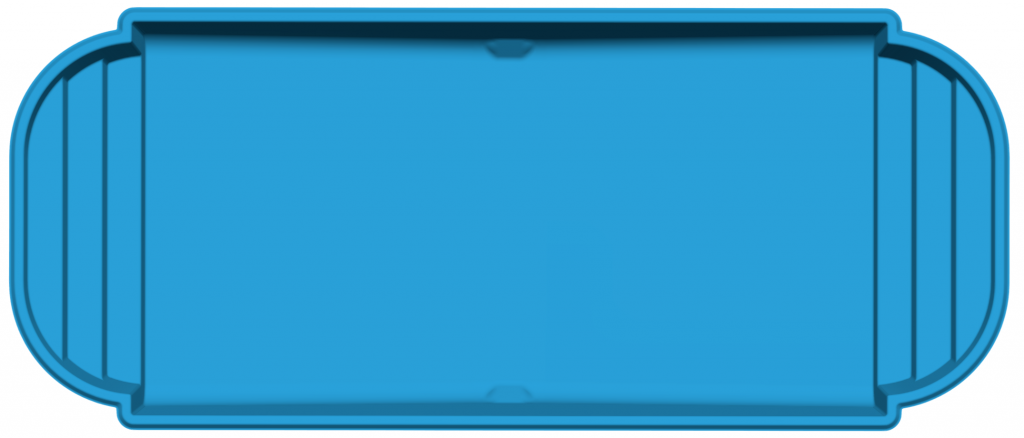 The Dolphin – A Grecian Pool Shape
Similar to the Caesar's Palace, the Dolphin is another member of our Grecian Pool Shape family, but with a slightly different twist. Rather than deviate from the classic Grecian shape, similar to The Caesar's Palace, the Dolphin instead follows the classic Grecian pool design.
This design includes a 32′ rectangle layout with large bowed ends that provide elongated Shallow End Steps. These are perfect places for guests and family to rest and relax and create great spaces to enter and exit your fiberglass swimming pool.
Sport Bottom Hopper & Potential Add-Ons
Secondly, the Dolphin's Sport Bottom Hopper (deep end located in the middle) provides a great place for pool games. The Dolphin is a very popular sports pool and is often used for pickup games of pool Volleyball & Basketball. While you're enjoying some recreation time, don't forget that the Dolphin is also a great swimming pool for lap swimming!
We suggest pairing this fiberglass pool with an automated pool cover (shown in the image above). Automated pool covers are excellent ways to keep the leaves out of your pool during periods of non-use. This is an excellent tool to keep the pool clean between swim sessions for recreational swimmers.
Lastly, The Dolphin creates a large amount of deck space that is excellent for sunbathing and generates ample room for outdoor furniture. A consistent depth all around this pool gives the users an even space to enter and exit the pool easily and cool off from the heat of the afternoon.
The Features of The Dolphin
As we've already covered, The Dolphin is a great swimming pool for recreational activities as well as relaxing poolside. If you're looking for a classic pool design that is highly versatile yet classic and simple, the Dolphin is perfect for you!
You're sure to enjoy all of the benefits that the Dolphin offers, including:
Grecian layout
Dual set of entry steps
32′ Length
Sport bottom hopper
This is a great option for active families that want to enjoy the fine arts of lap swimming, pool games with large open deck space for large parties and events. The Dolphin is sure to amaze both you and you're family and we're proud to offer it to our San Juan Pools clients!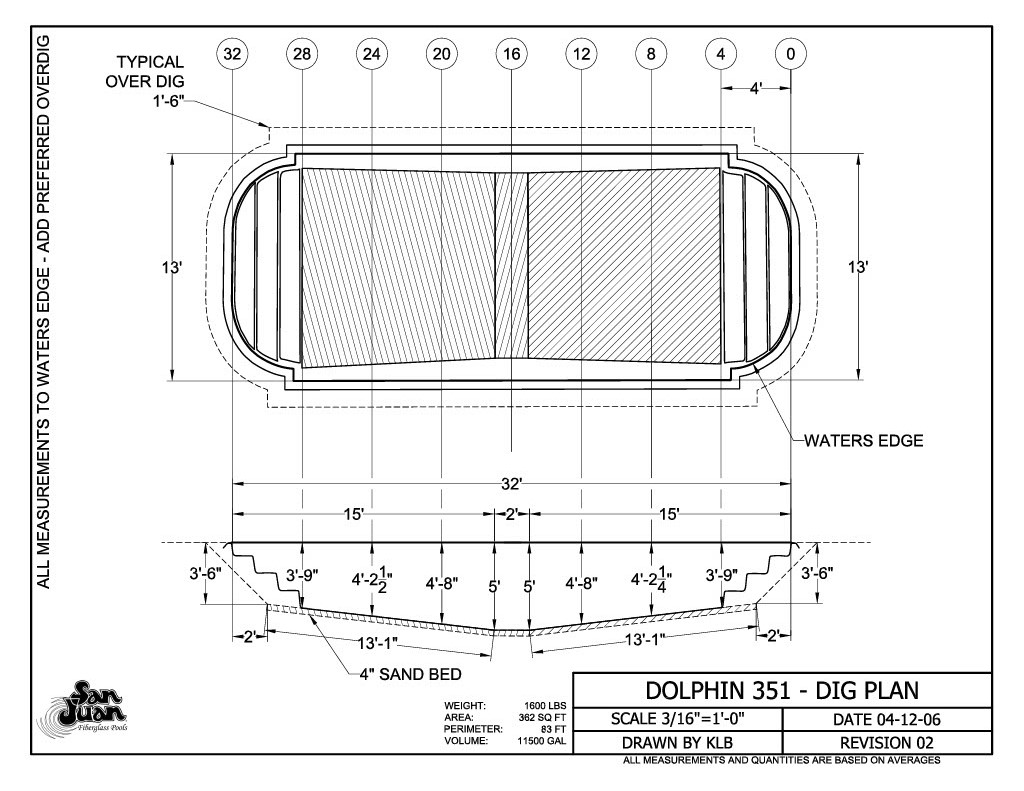 Connect with San Juan Fiberglass Pools online:
Visit the San Juan Fiberglass Pools WEBSITE: https://bit.ly/SJPWebSite
Visit the San Juan Fiberglass Pools GMB: https://bit.ly/SJPGoogleMyBusiness
Like San Juan Fiberglass Pools on FACEBOOK: https://bit.ly/SJPFacebook
Follow San Juan Fiberglass Pools on TWITTER: https://bit.ly/SJPTwitter
Review Us On Google: https://bit.ly/SJPGoogleReviews
Google Maps: https://bit.ly/SJPMaps
Google Search: https://bit.ly/SJPGoogleSearch