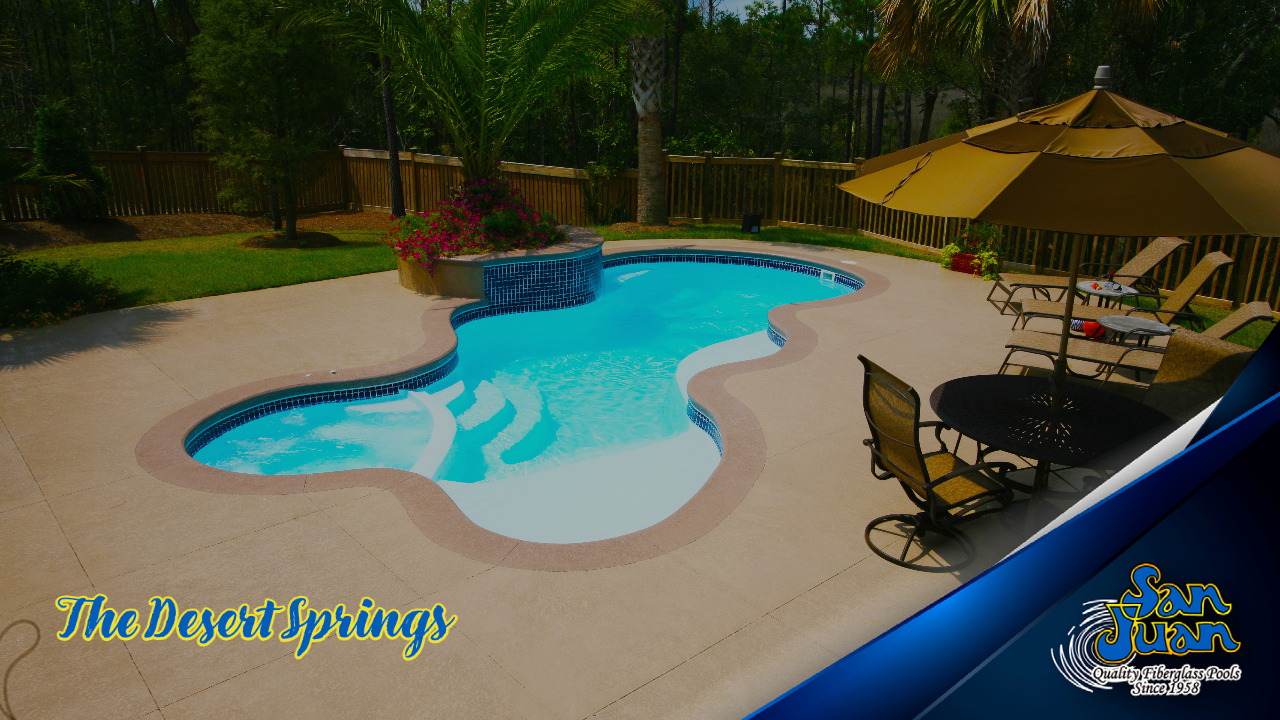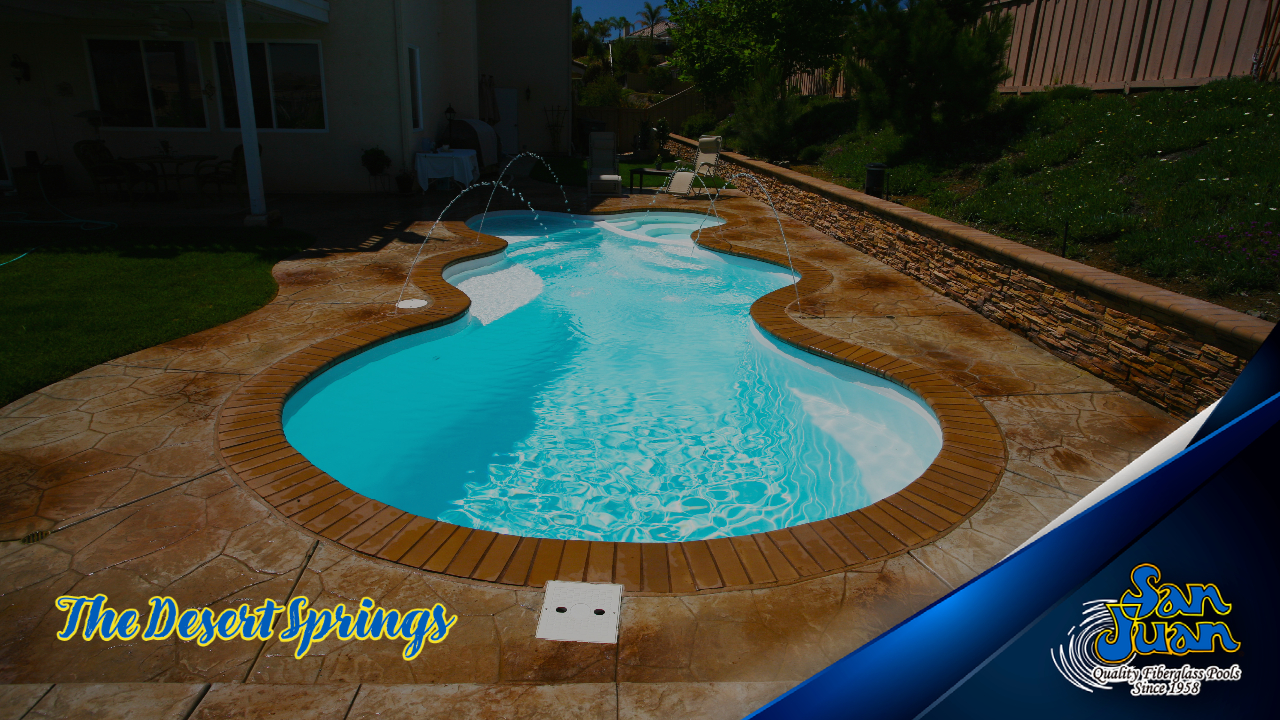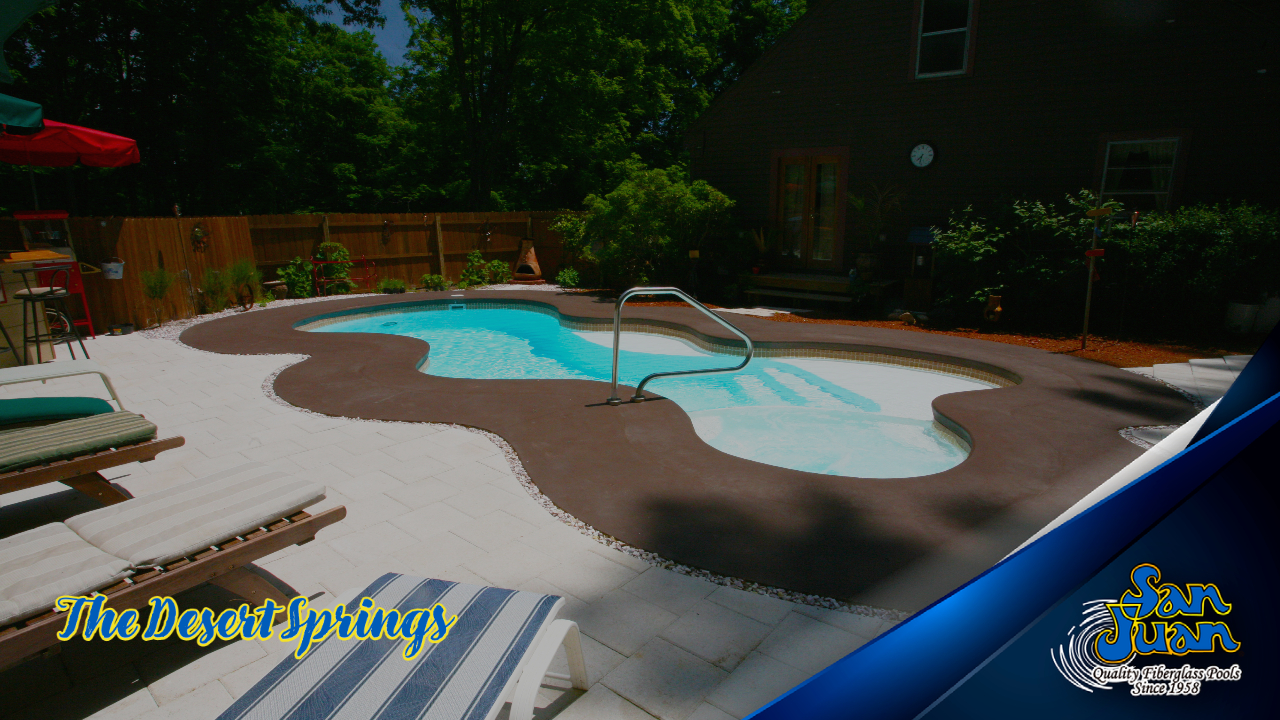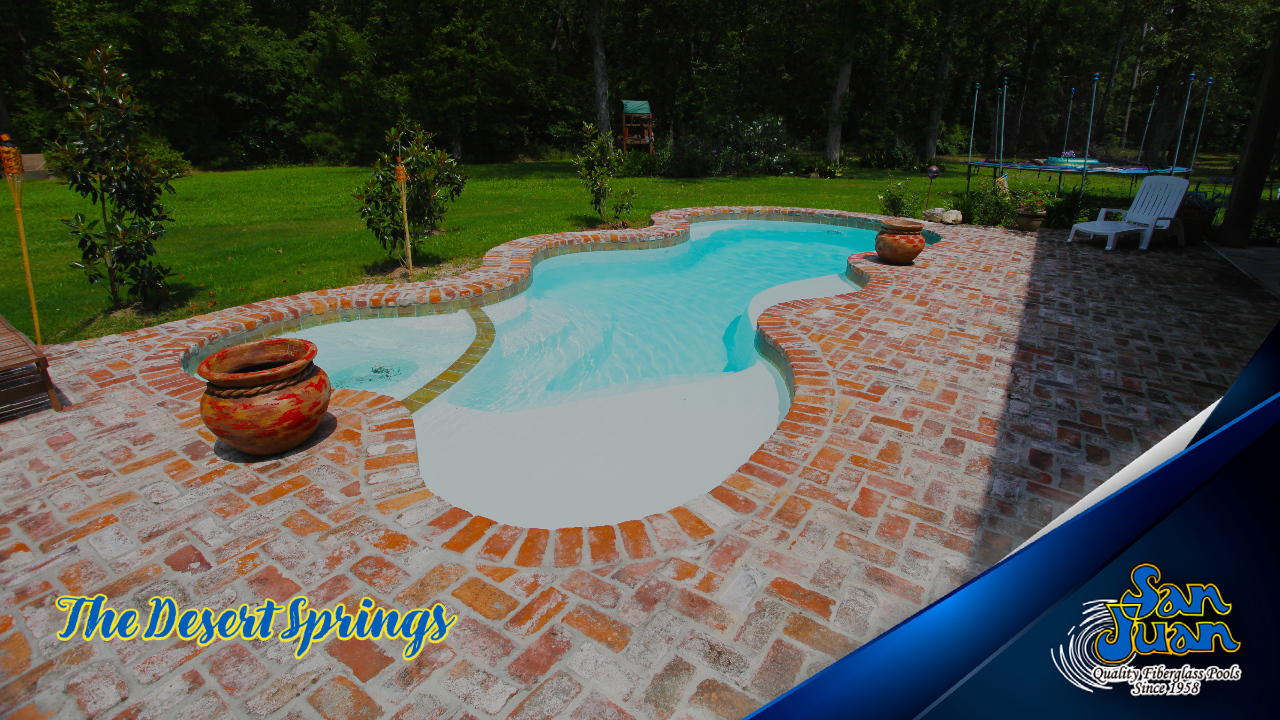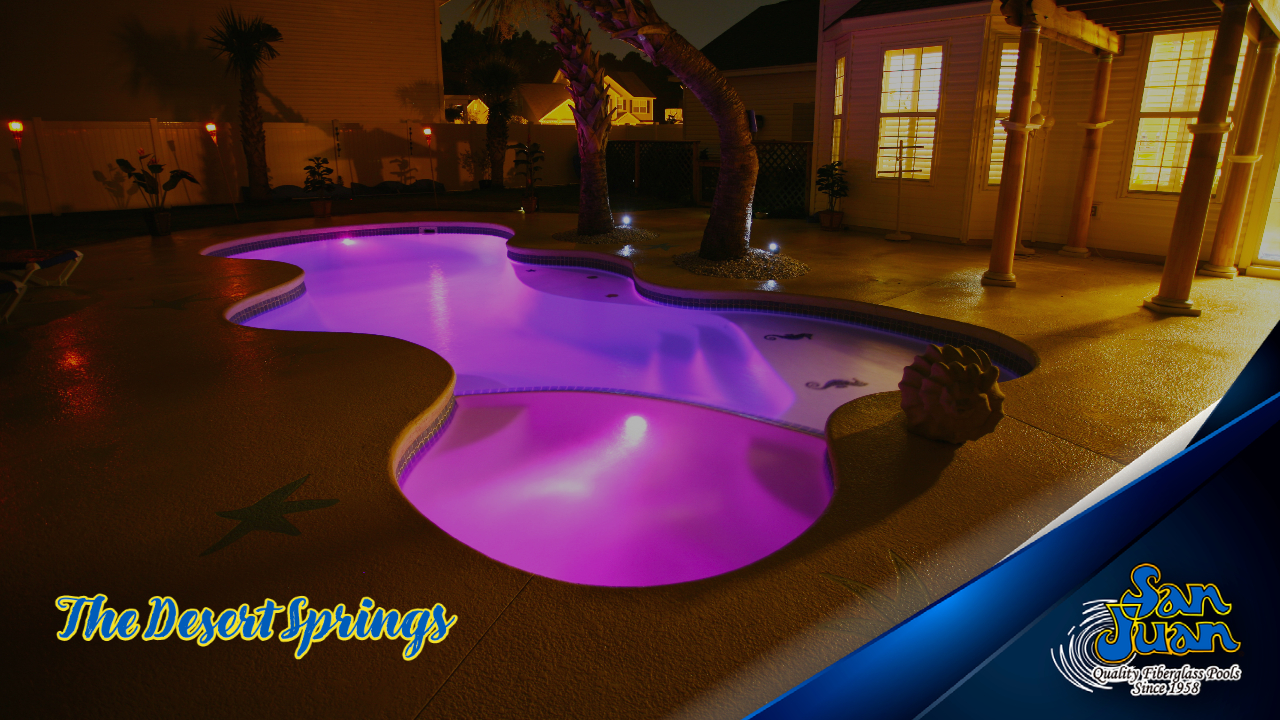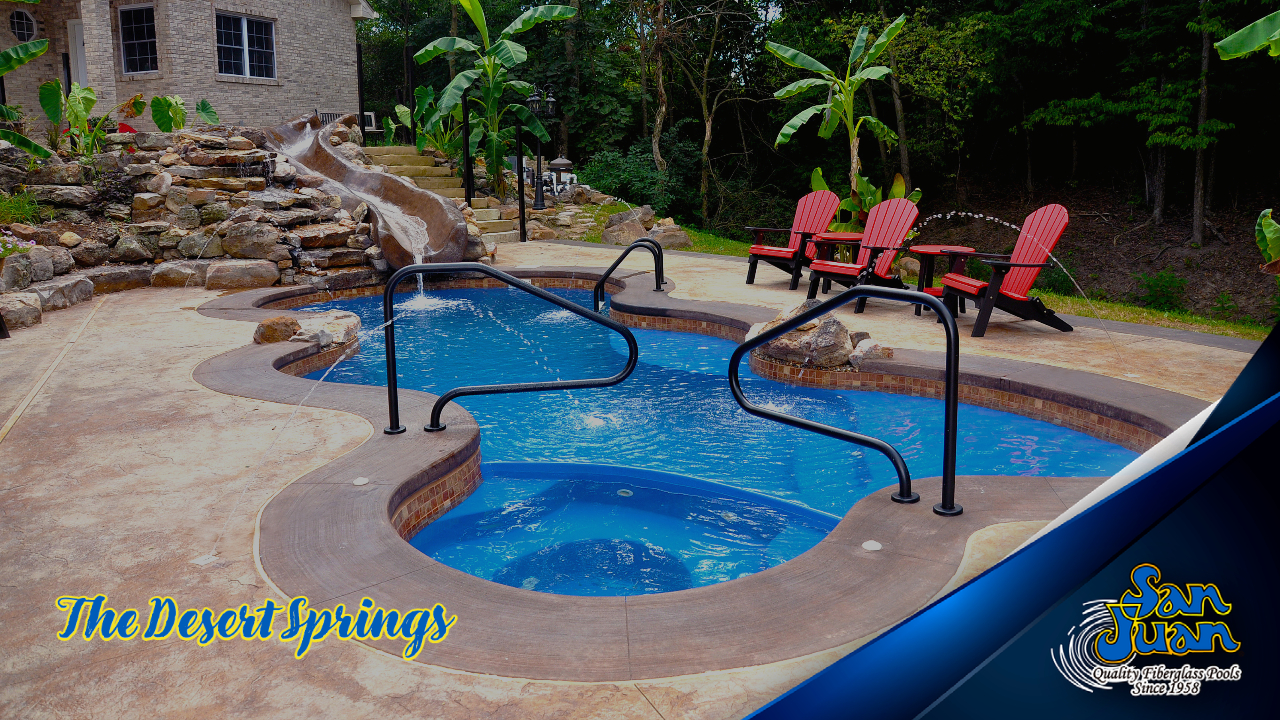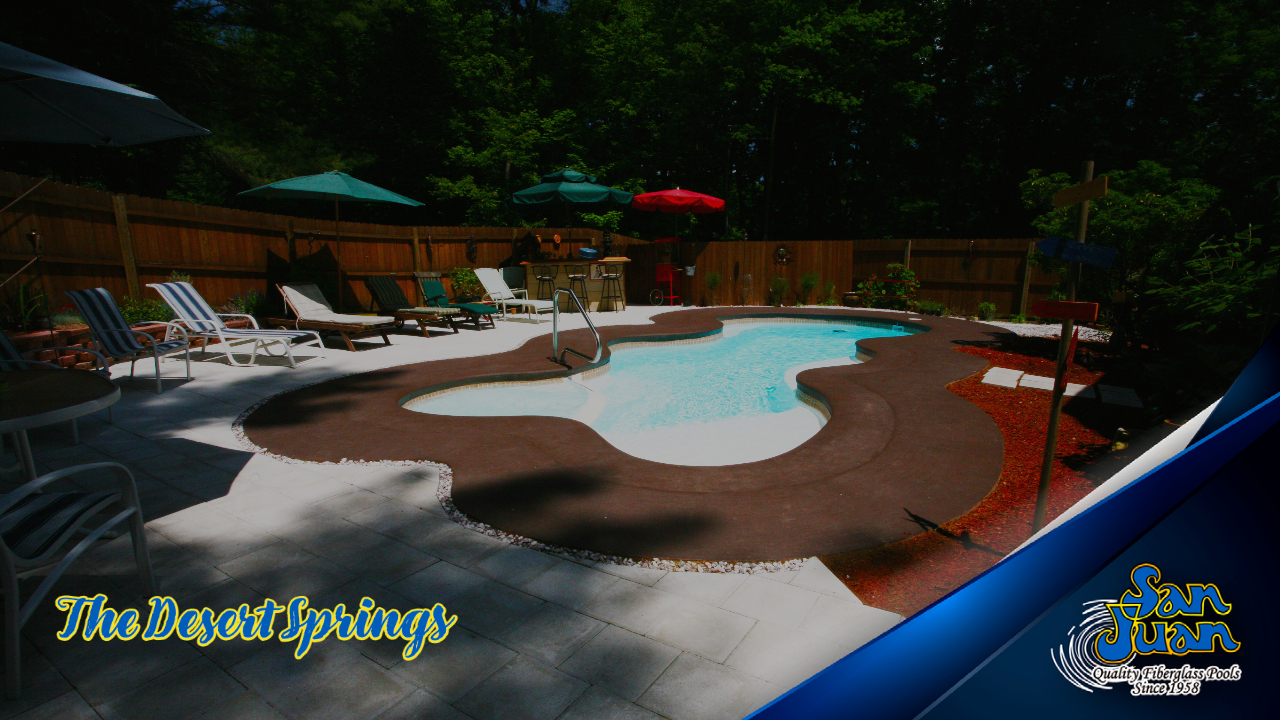 The Desert Springs – A Brilliant Free Form Design
The Desert Springs – A Brilliant Free Form Design
The Desert Springs – A Brilliant Free Form Design
The Desert Springs – A Brilliant Free Form Design
The Desert Springs – A Brilliant Free Form Design
The Desert Springs – A Brilliant Free Form Design
The Desert Springs – A Brilliant Free Form Design
The Desert Springs – A Brilliant Free Form Design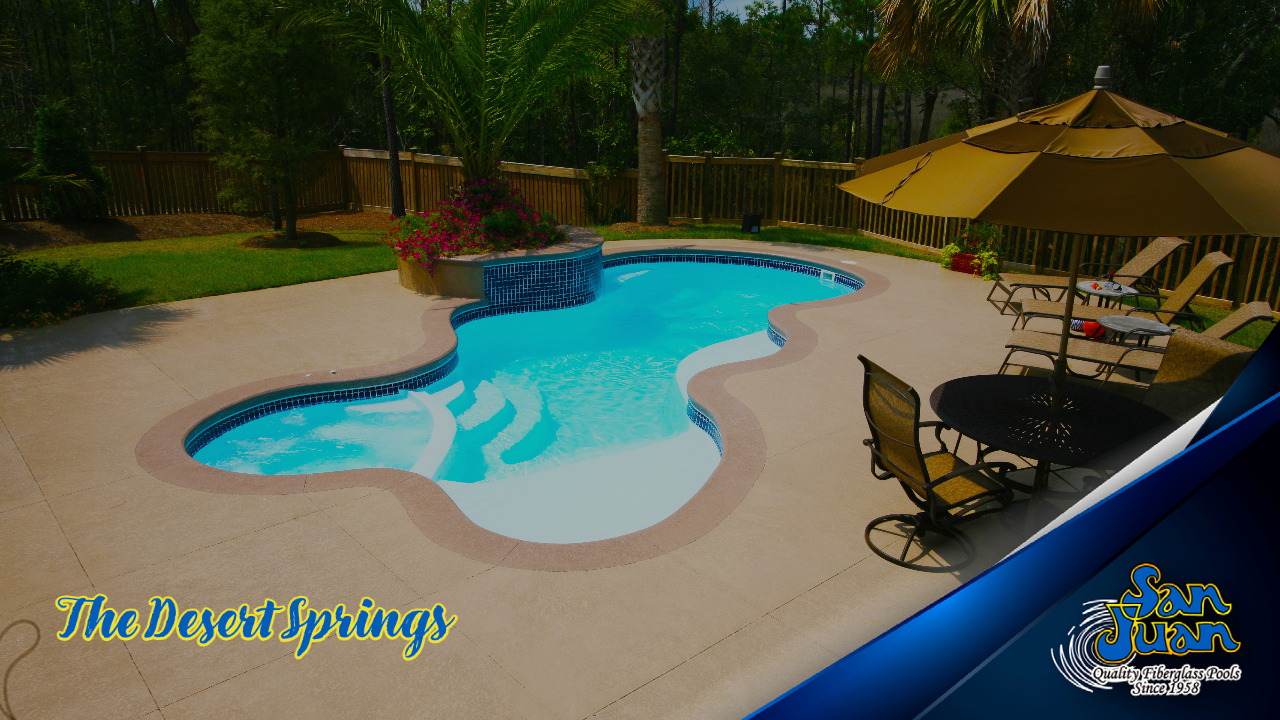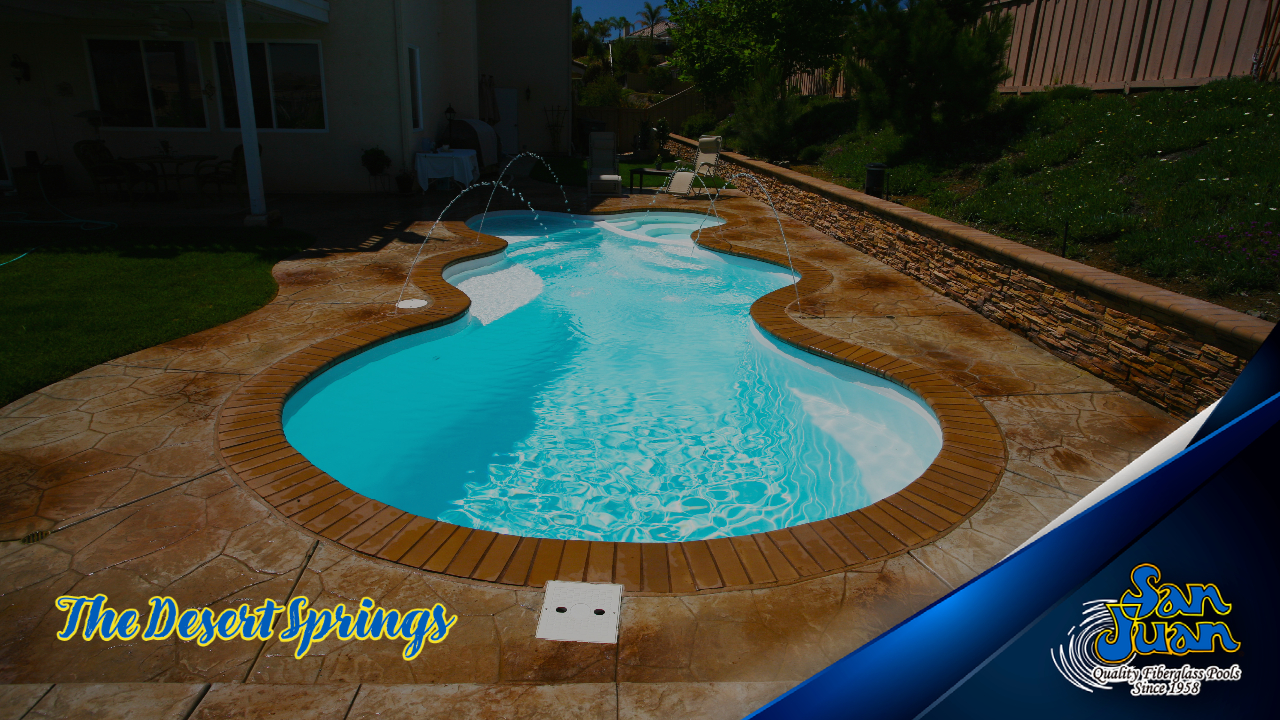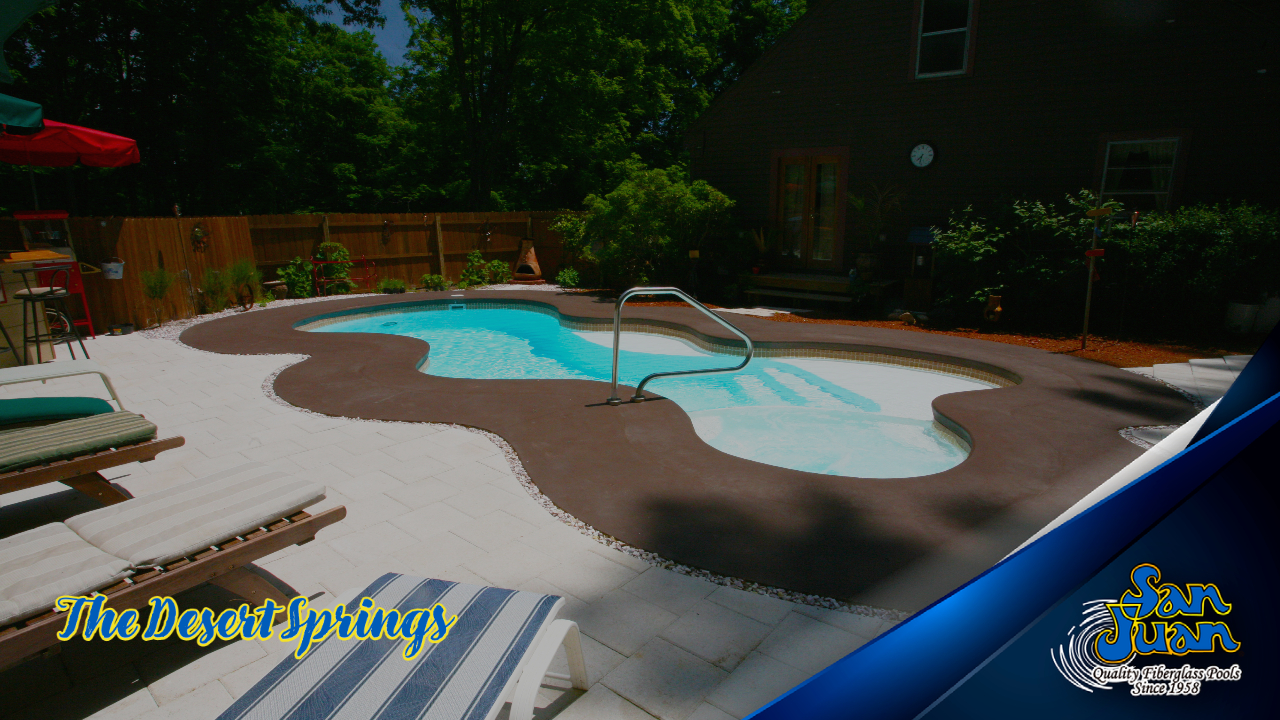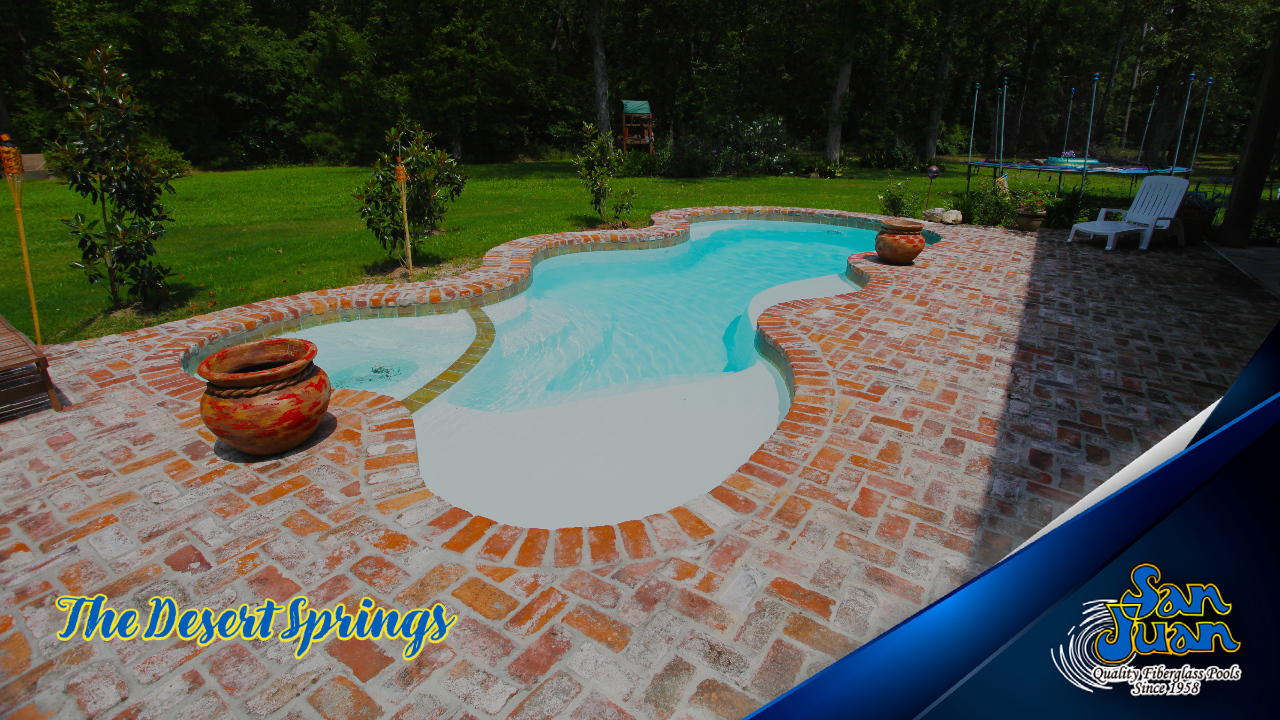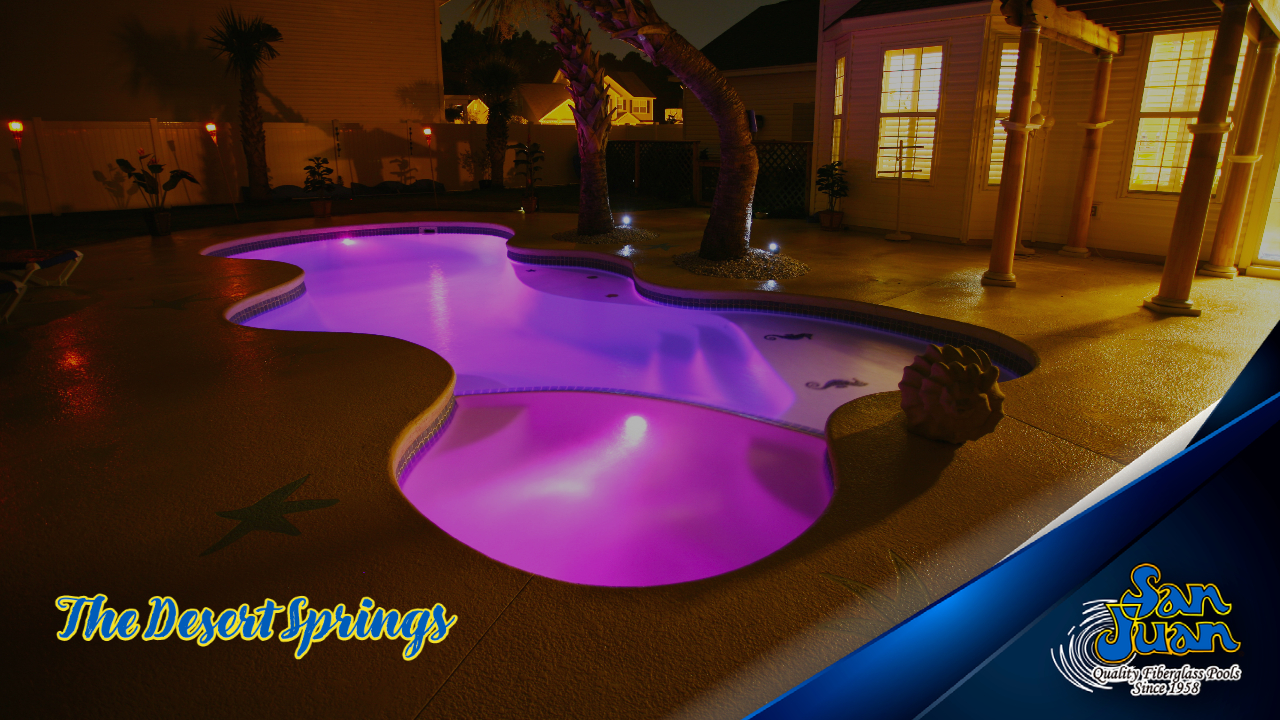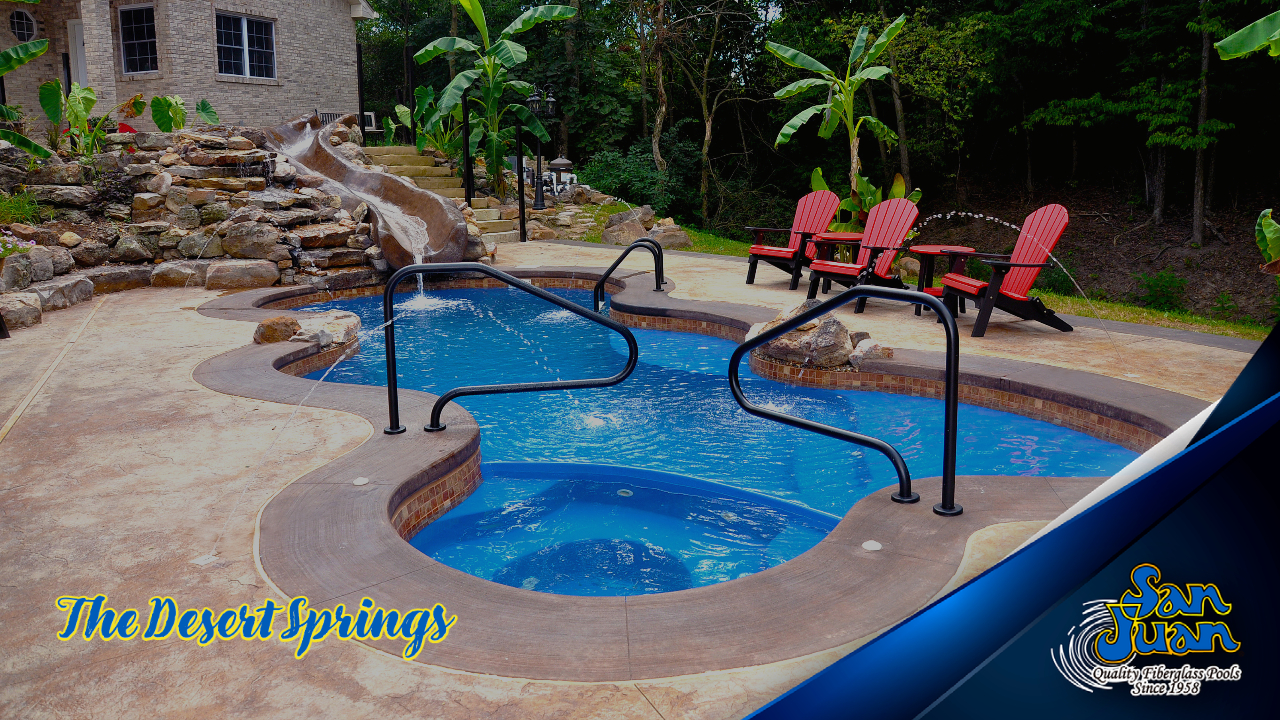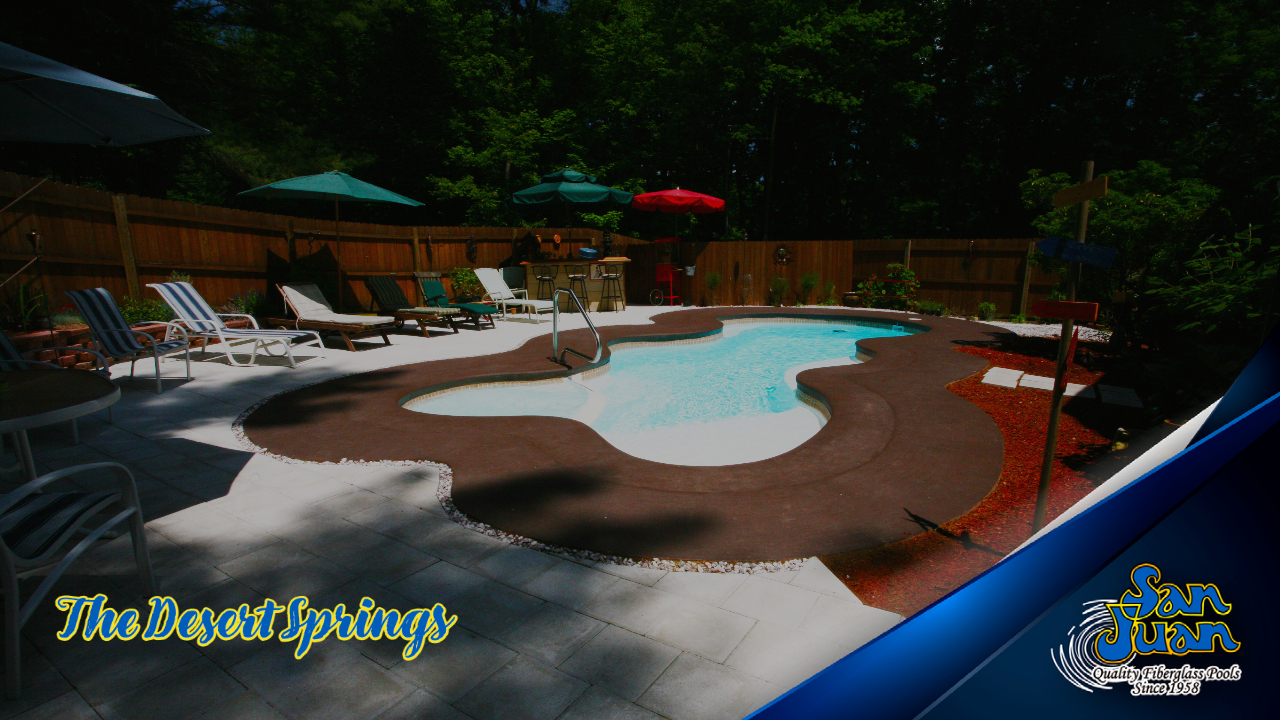 The Pool Specs
Width: 14′ O.D.

(12′ 10″ I.D.)

Length: 30′ O.D.

(28′ 11″ I.D.)

Depth: 6′ 2″
Surface Area: 295 SQFT
Volume: 6,800 Gallons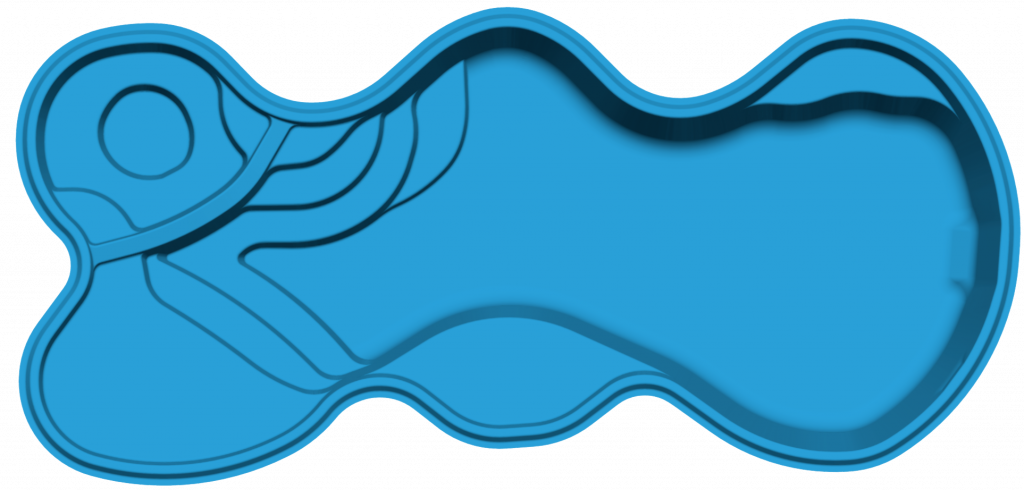 The Desert Springs – A Brilliant Free Form Design
The Desert Springs is a gorgeous fiberglass swimming pool with a free-form design. Packed full of fun features, this twisting pool will keep you and your family entertained for hours!
What we love most about this brilliant free-form design is the diversity it presents to our builders and our customers. From its shallow end beach entry tanning ledge, attached fiberglass spa, and various bench seating – we give you plenty of room to play, converse and relax.
Attached Spa & Compact Design
Our attached spa extends your swim season by several months, allowing you to continue using your San Juan Pool from early Spring to late Fall. This is a great feature that our clients love because they receive both the pool & spa in one product!
In addition, the Desert Springs fits into compact backyards and only requires a total surface area of 295 SQFT and holds 6,800 gallons.
You can create your own lagoon-style swimming pool by purchasing our one-of-a-kind Desert Springs fiberglass pool! This pool is packed full of twists and turns designed to draw the eyes and keep its swimmers entertained. Make this pool your own and connect with the great outdoors!
The Features of The Desert Springs
Everybody dreams of owning a swimming pool one day! Who wouldn't want that nice cool oasis to hop into after a long day at the office? The Desert Springs is the perfect getaway from life's hustle and bustle. We created a gorgeous layout with convenient ledge seating and a tanning ledge for hours of relaxation.
We suggest adding natural landscaping to this design to allow it to blend to its surroundings. It's also the perfect swimming pool for raised waterfalls, deck jets, and any other water feature you'd like to add in during construction. If you're looking for a fun-packed pool designed for hours of play – you're going to love The Desert Springs!
Connect with San Juan Fiberglass Pools online:
Visit the San Juan Fiberglass Pools WEBSITE: https://bit.ly/SJPWebSite
Visit the San Juan Fiberglass Pools GMB: https://bit.ly/SJPGoogleMyBusiness
Like San Juan Fiberglass Pools on FACEBOOK: https://bit.ly/SJPFacebook
Follow San Juan Fiberglass Pools on TWITTER: https://bit.ly/SJPTwitter
Review Us On Google: https://bit.ly/SJPGoogleReviews
Google Maps: https://bit.ly/SJPMaps
Google Search: https://bit.ly/SJPGoogleSearch