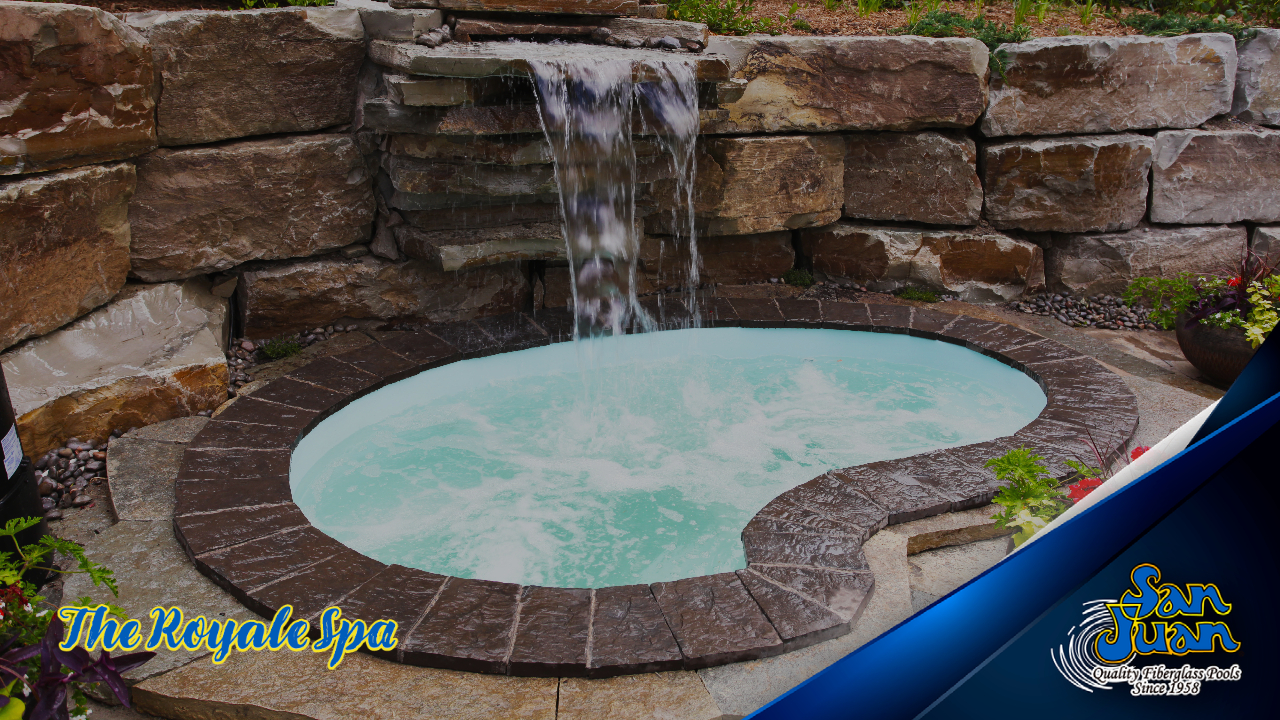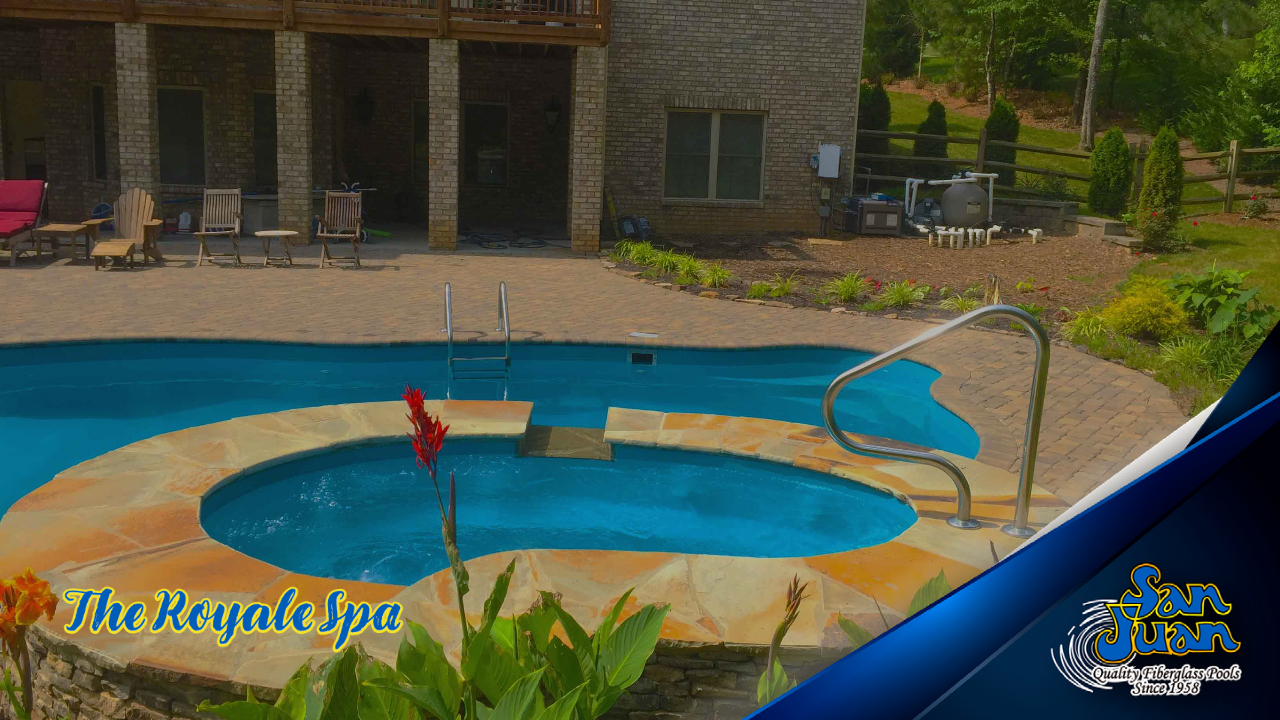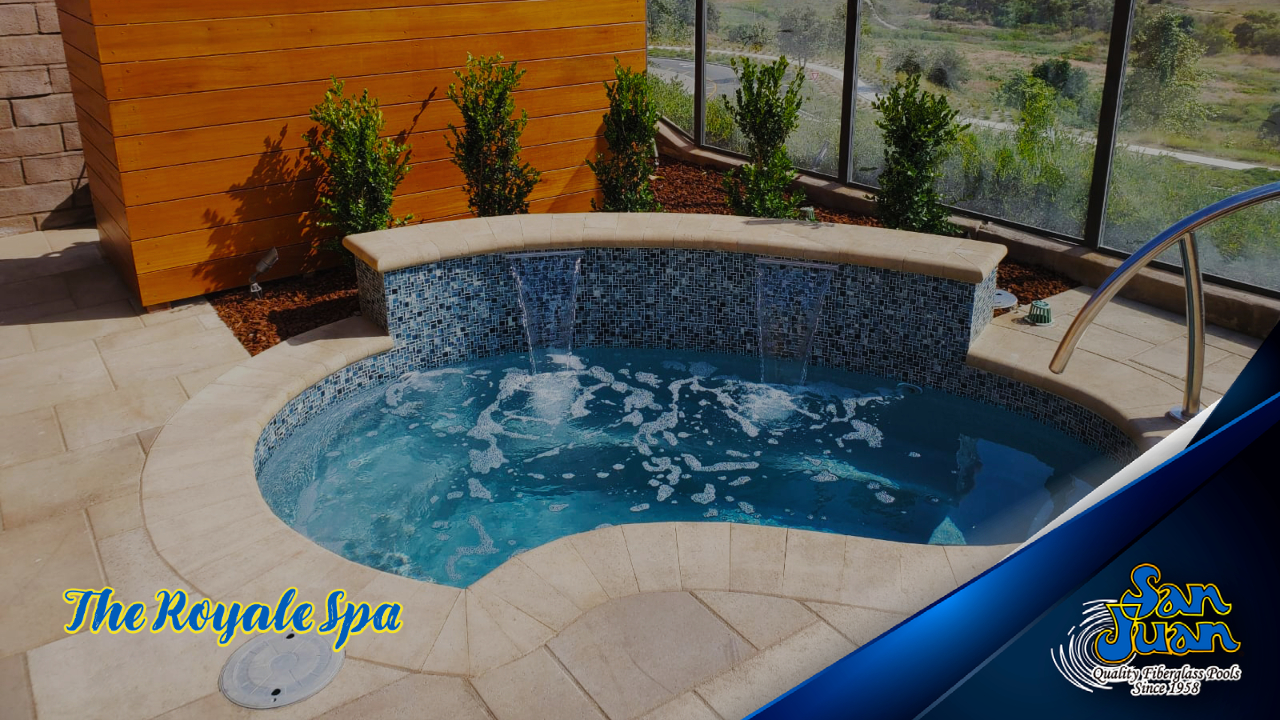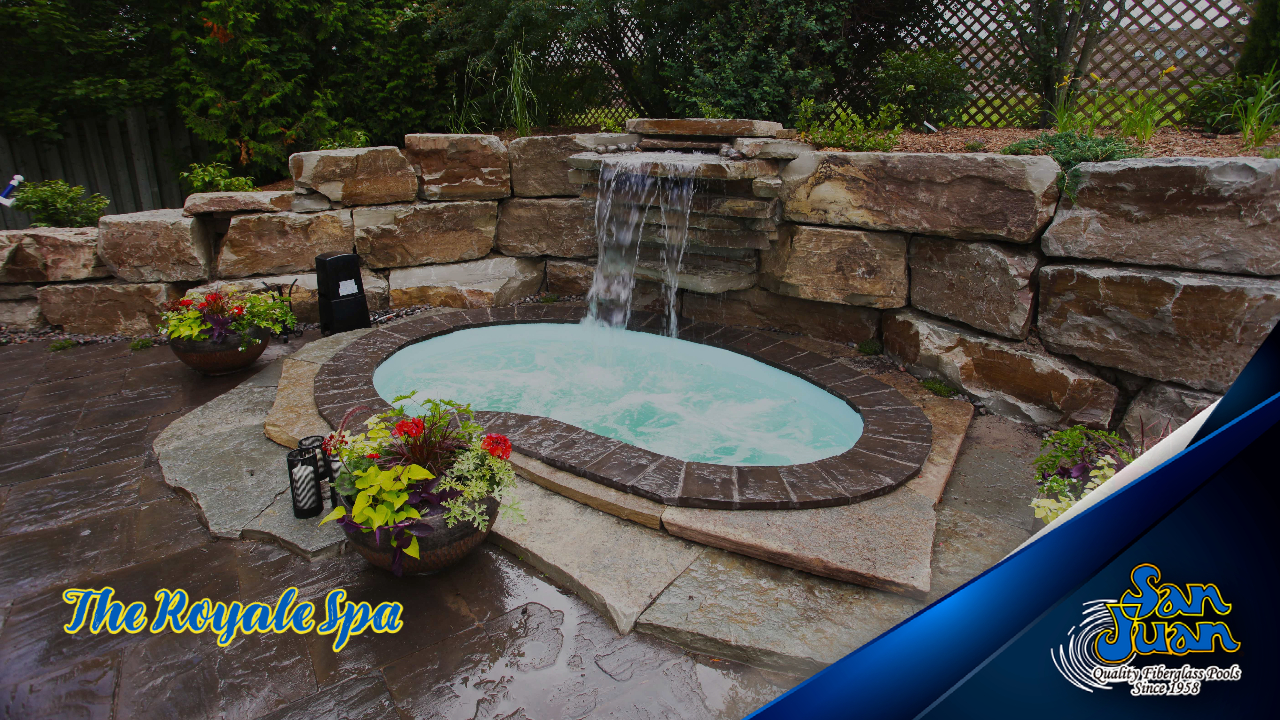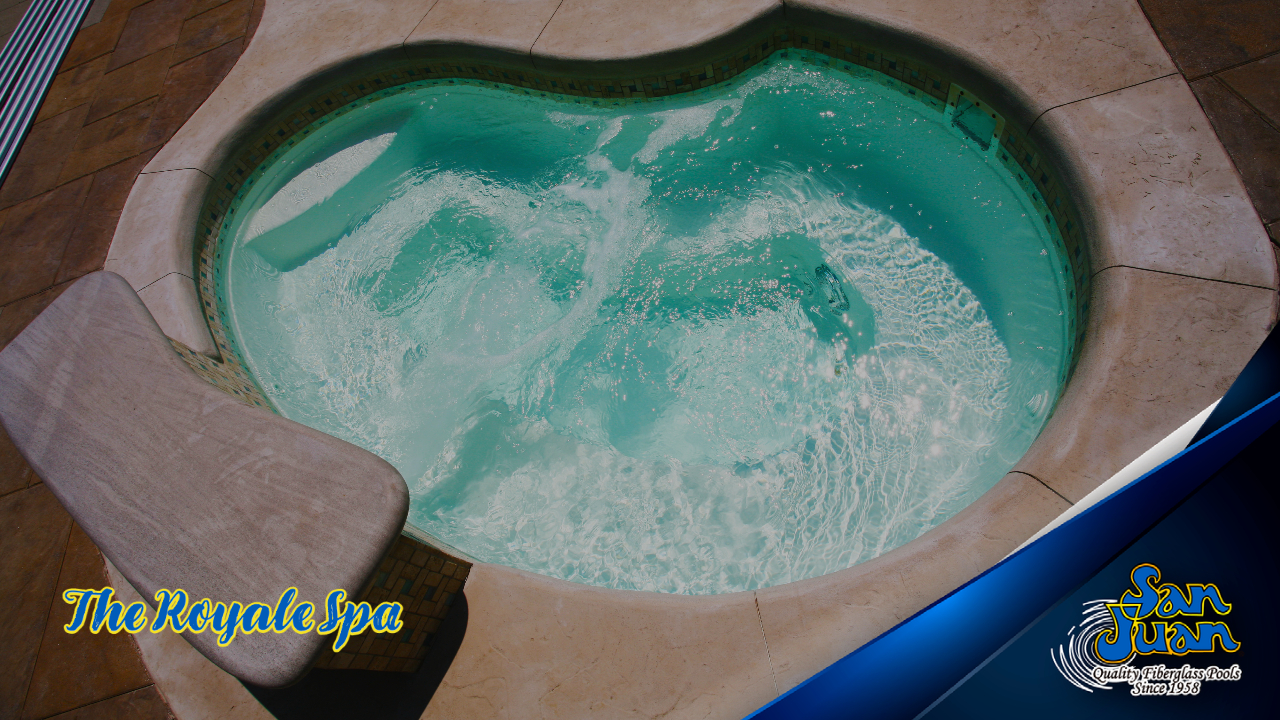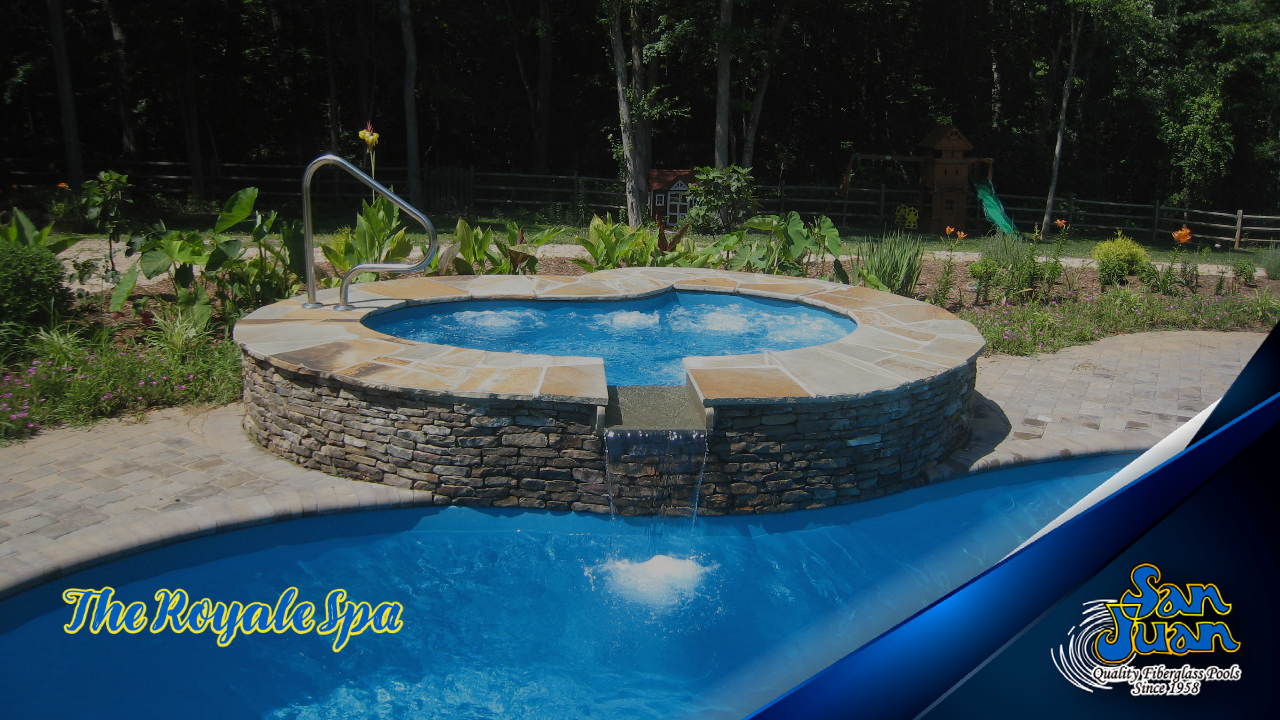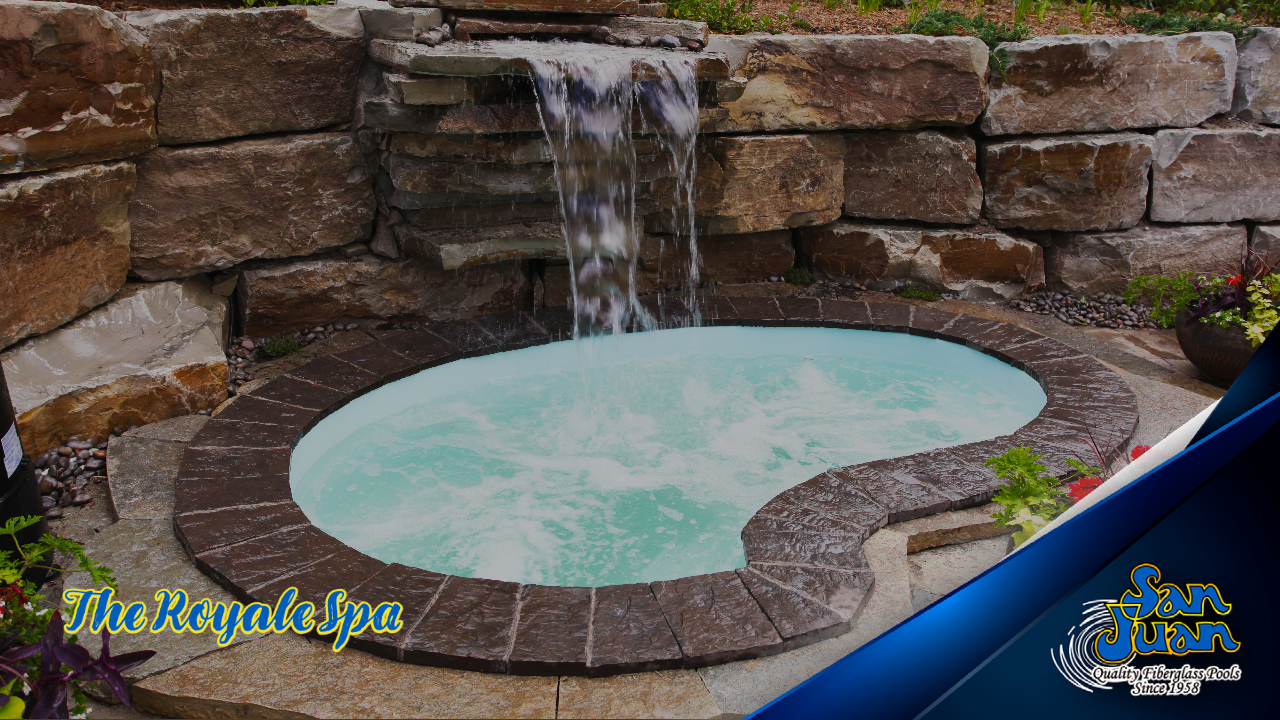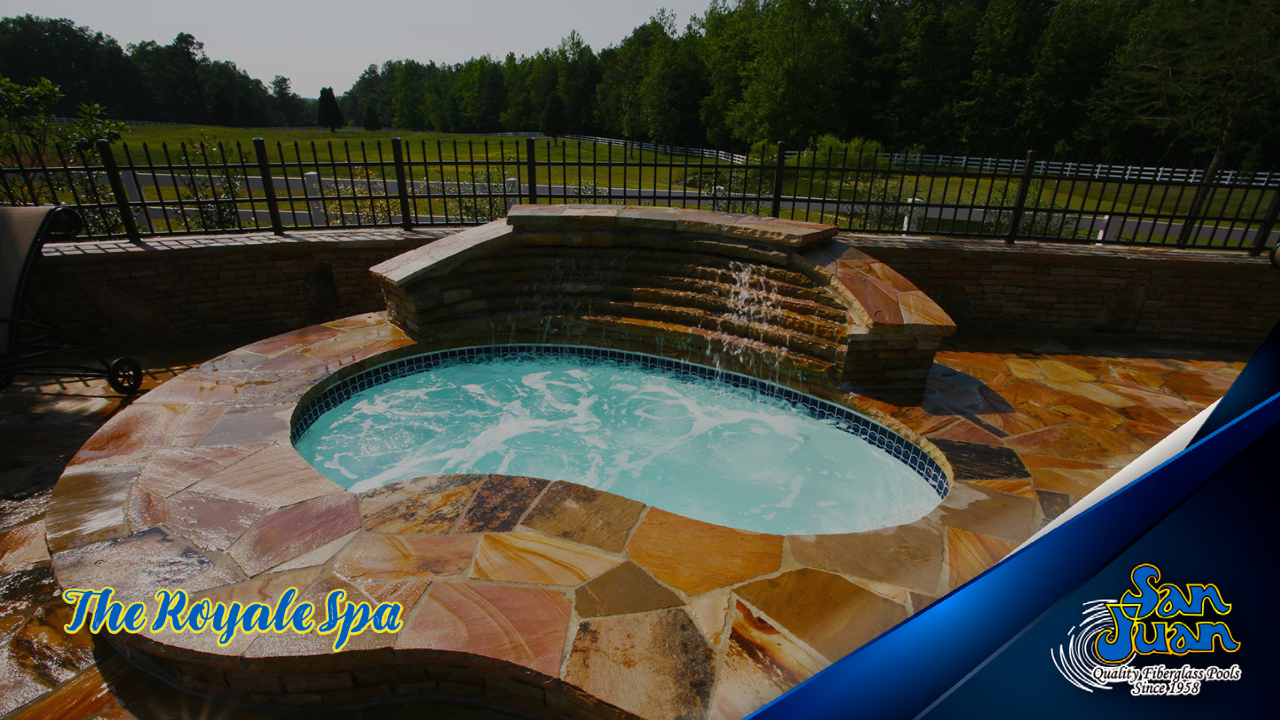 The Royale Spa - A Kidney Shaped Fiberglass Spa
The Royale Spa - A Kidney Shaped Fiberglass Spa
The Royale Spa - A Kidney Shaped Fiberglass Spa
The Royale Spa - A Kidney Shaped Fiberglass Spa
The Royale Spa - A Kidney Shaped Fiberglass Spa
The Royale Spa - A Kidney Shaped Fiberglass Spa
The Royale Spa - A Kidney Shaped Fiberglass Spa
The Royale Spa - A Kidney Shaped Fiberglass Spa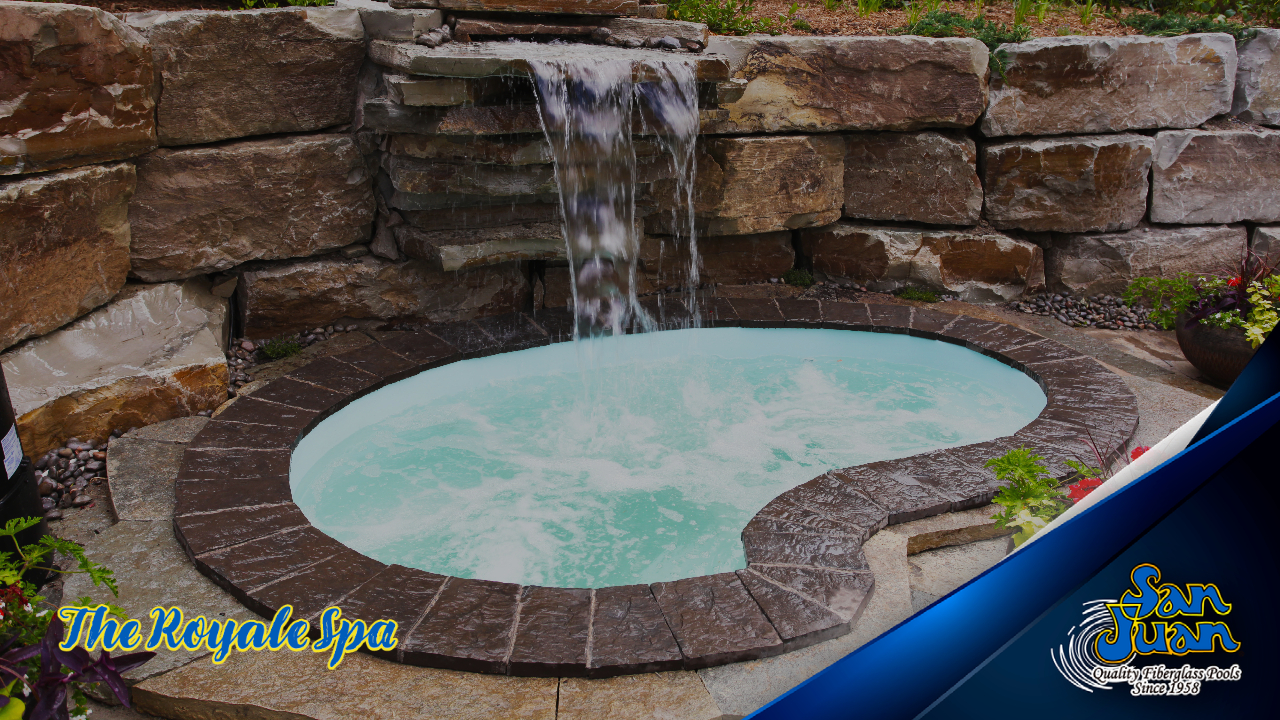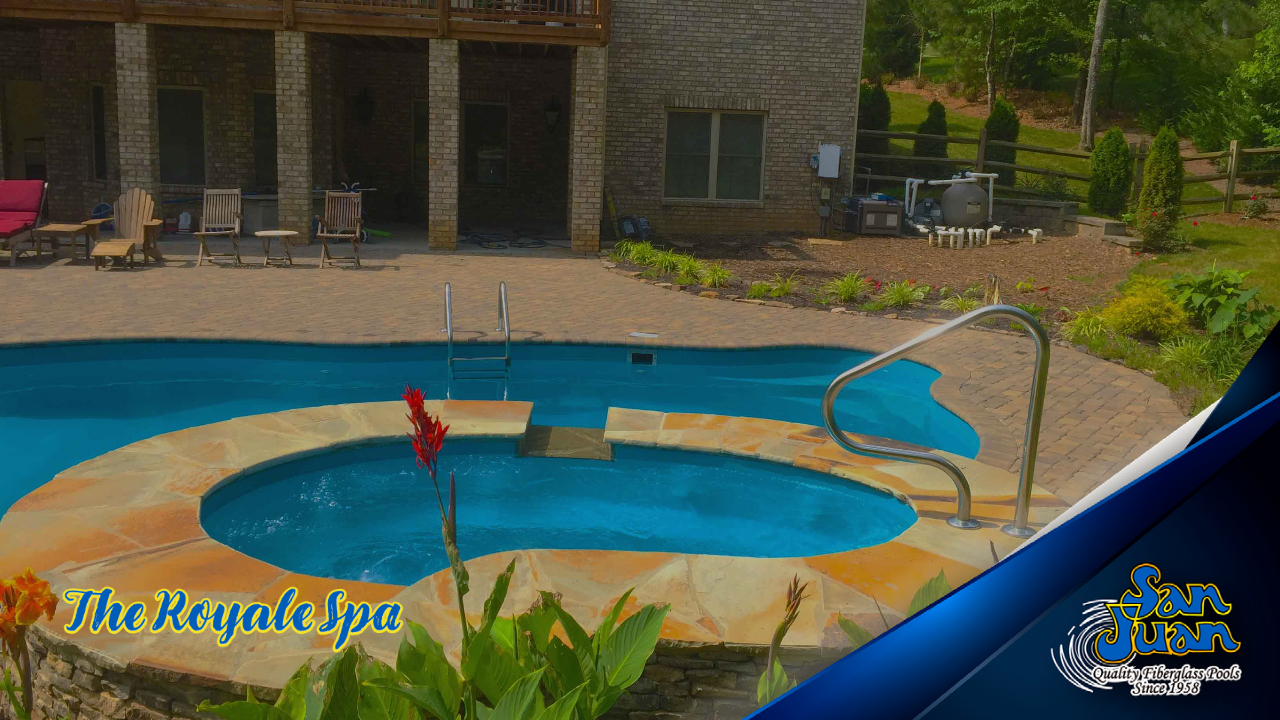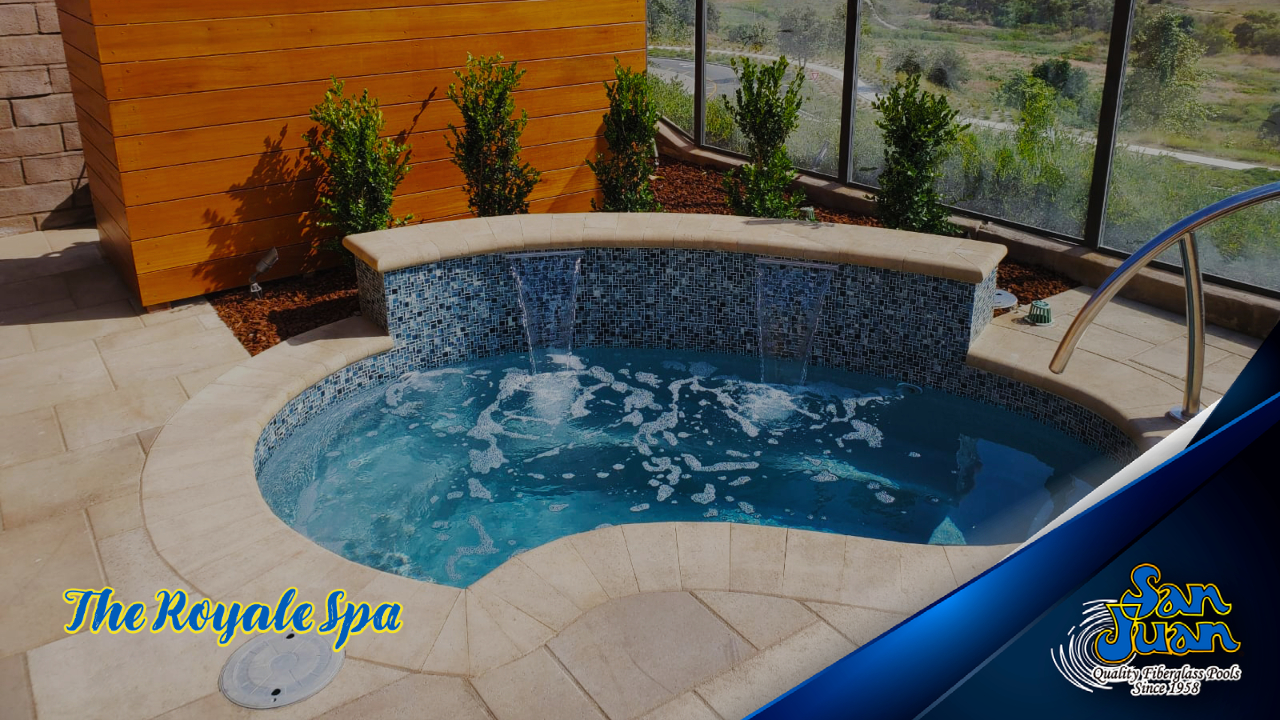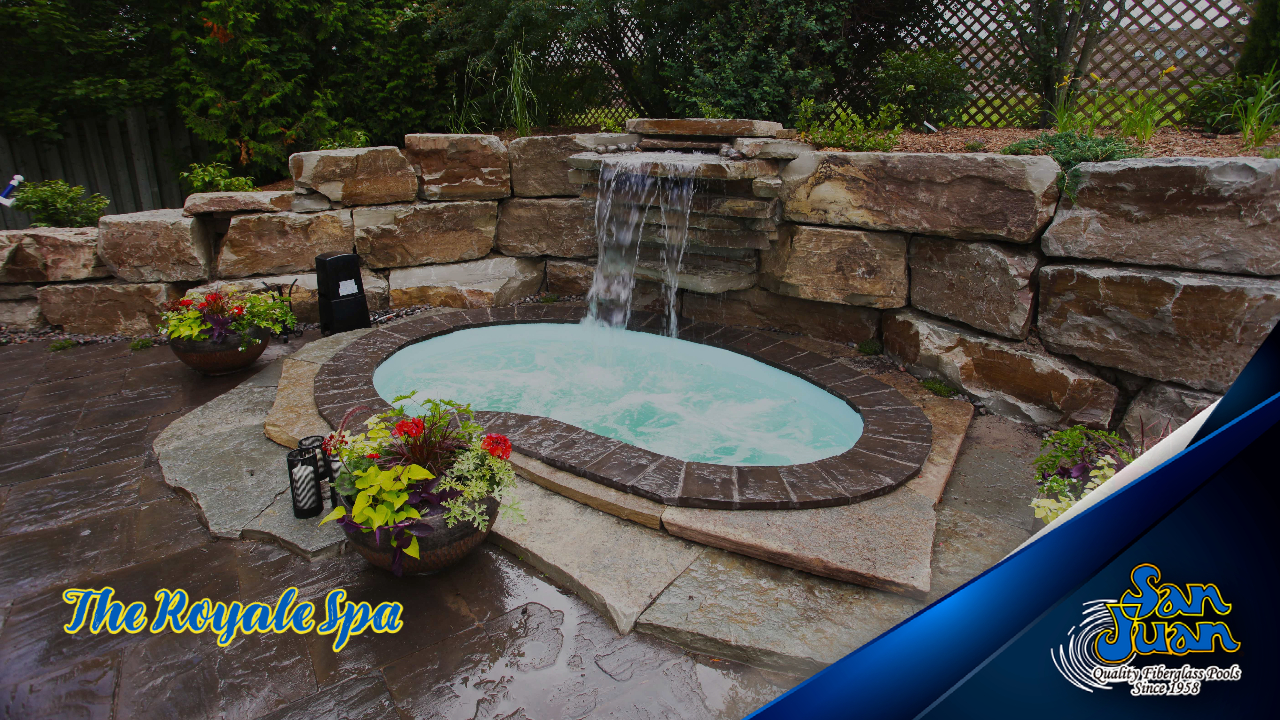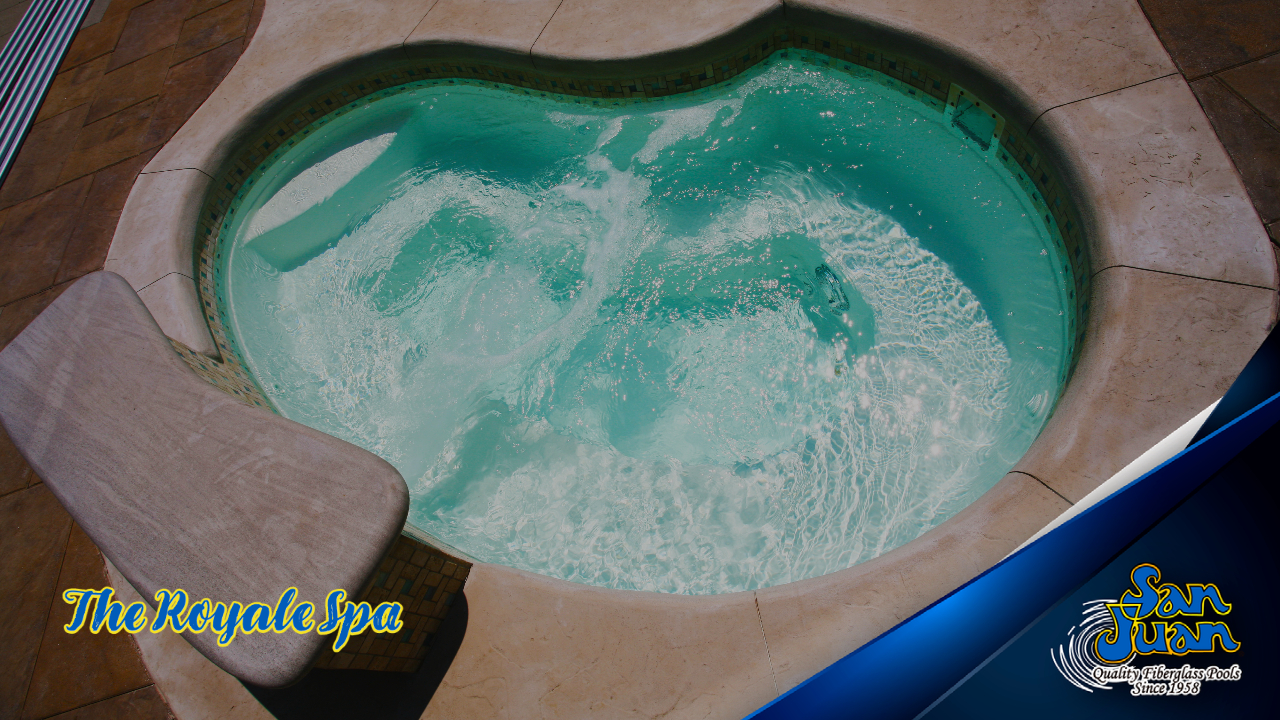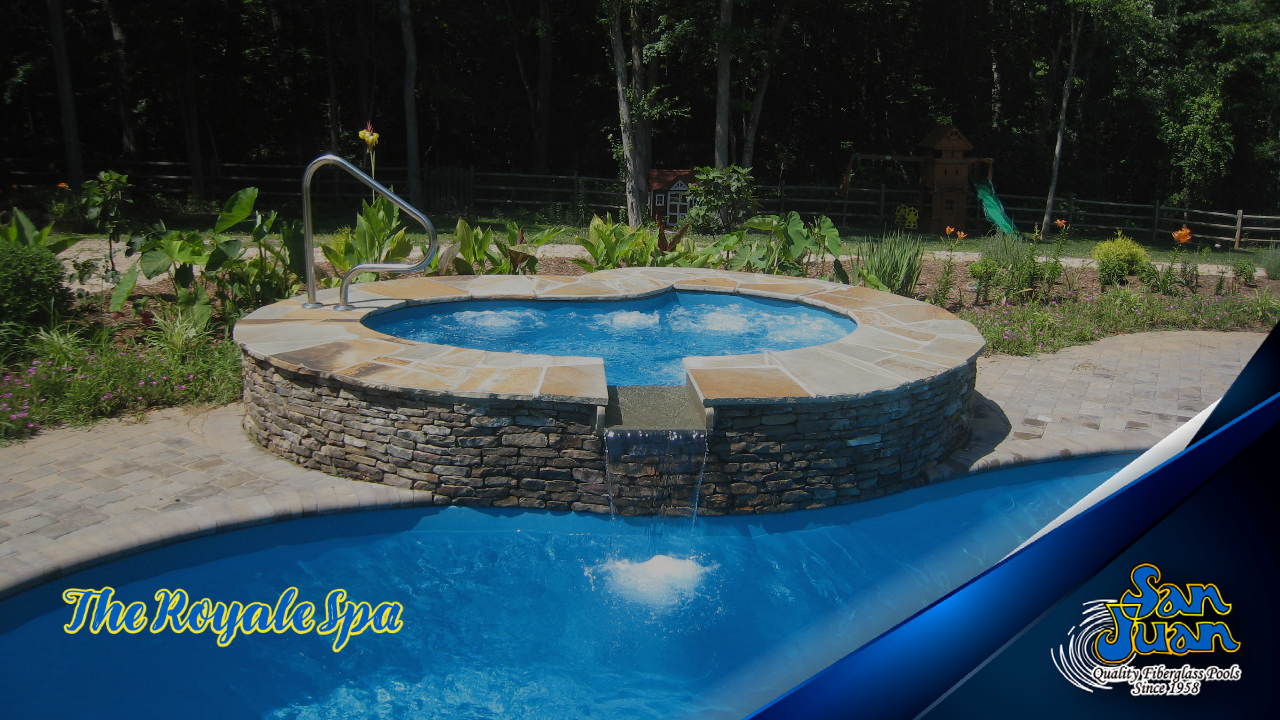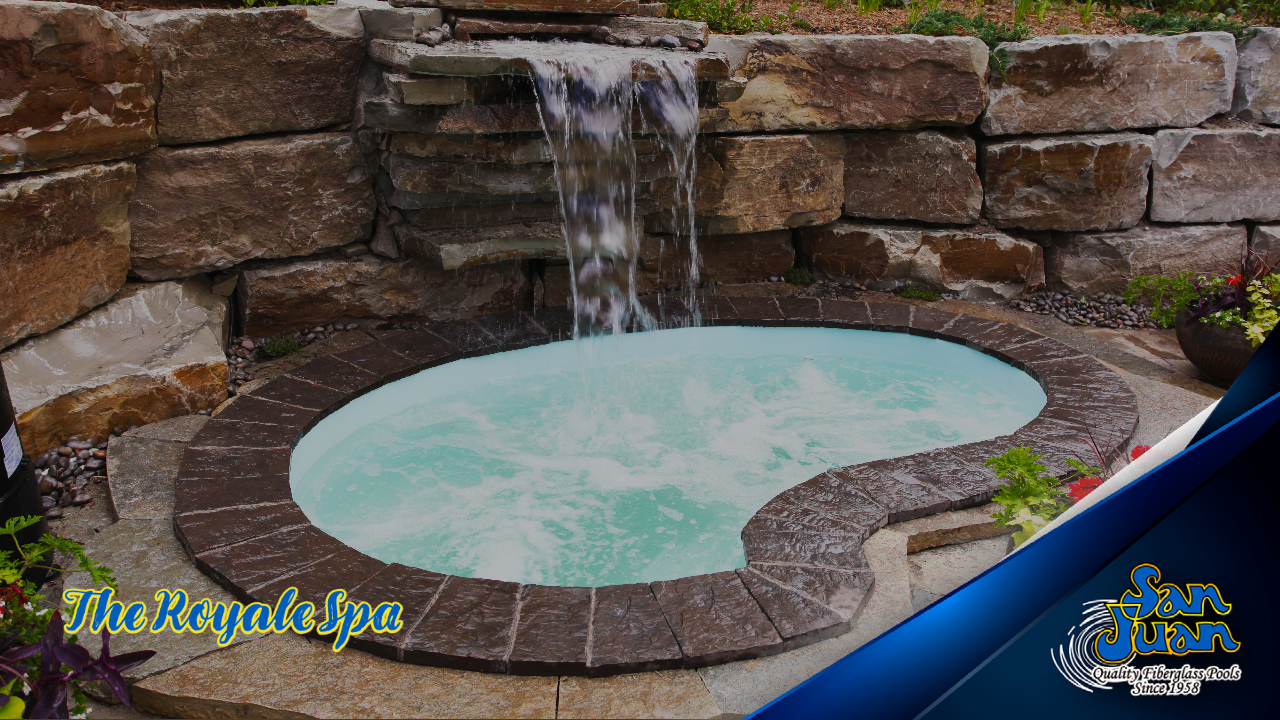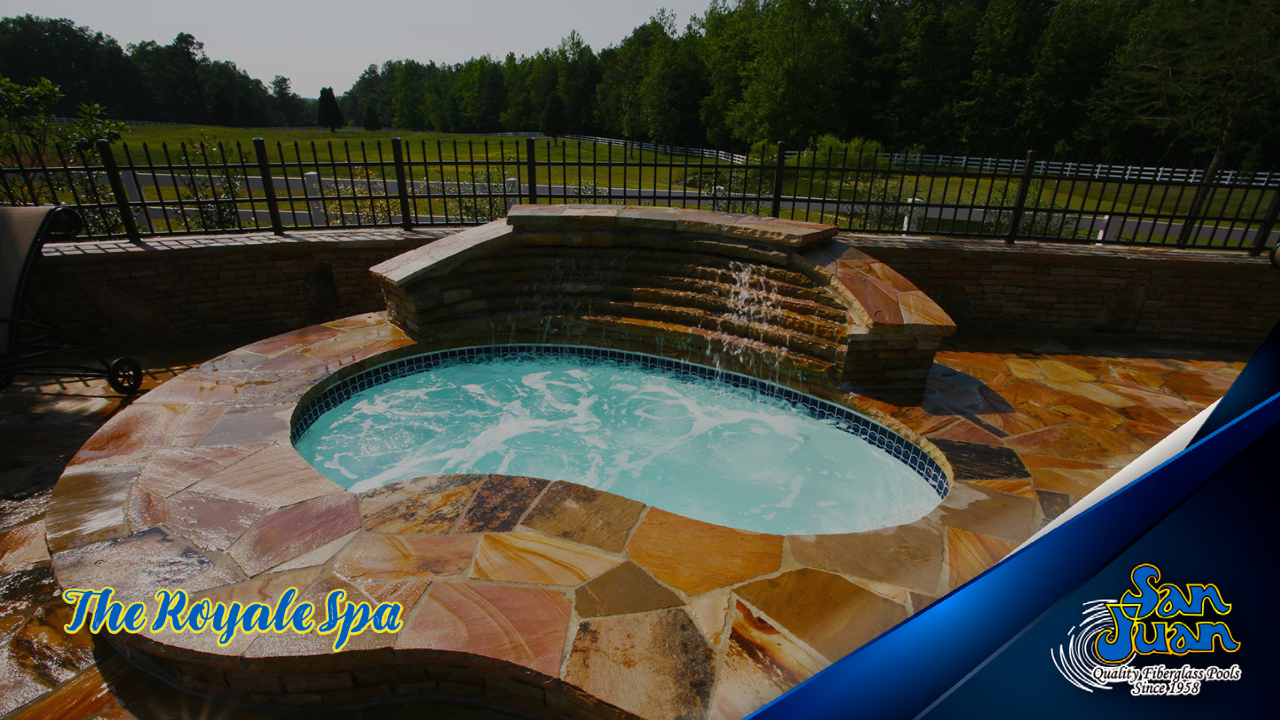 The Spa Specs
Width: 7′ O.D.

(6′ 2″ I.D.)

Length: 10′ 3″ O.D.

(9′ 6″ I.D.)

Depth: 3′ 3″
Surface Area: 44 SQFT
Volume: 700 Gallons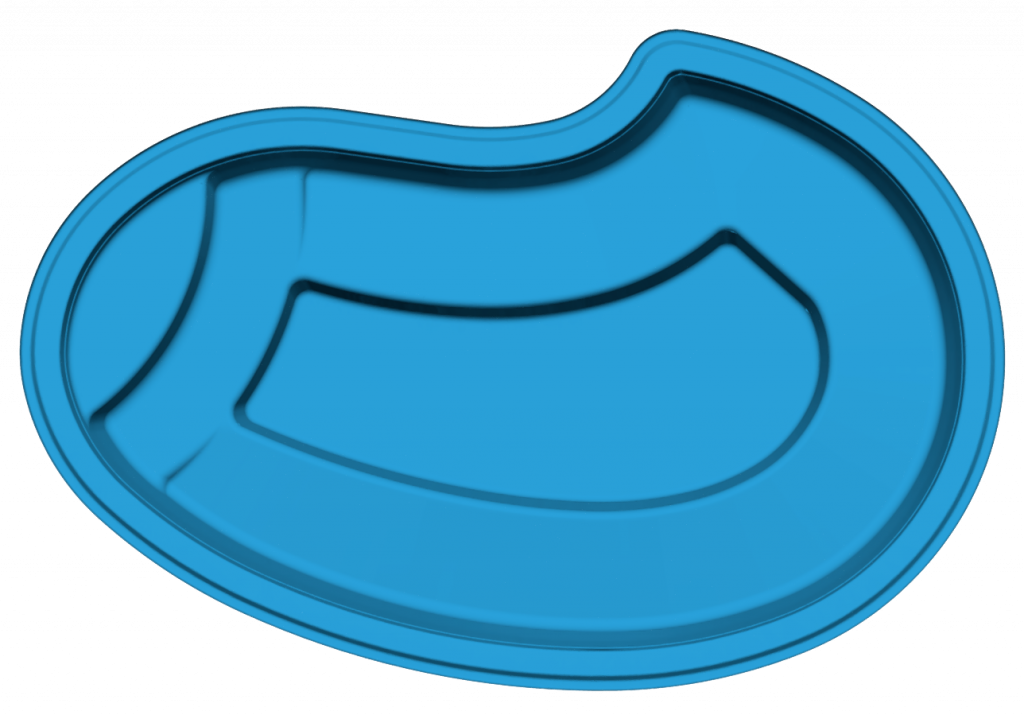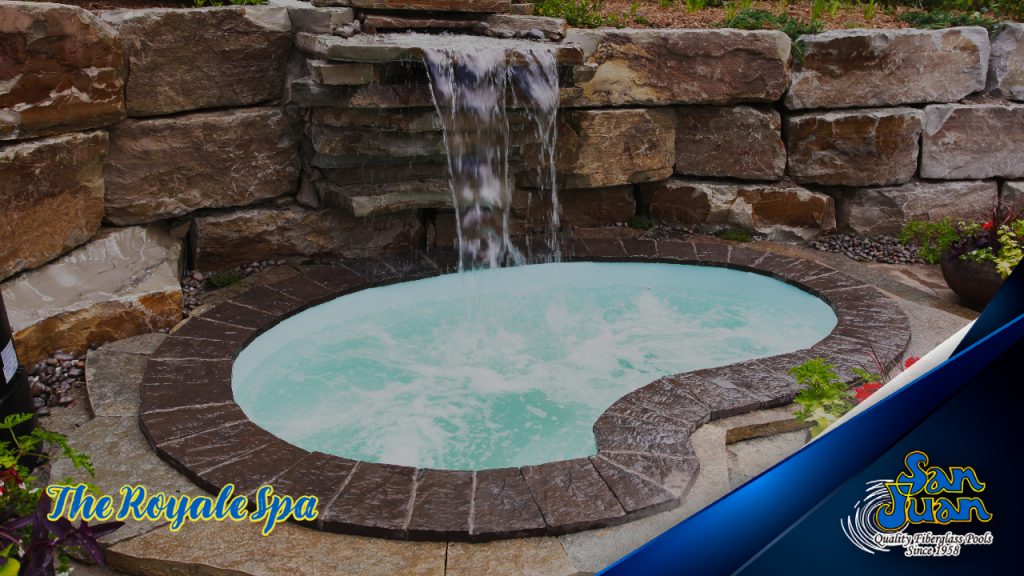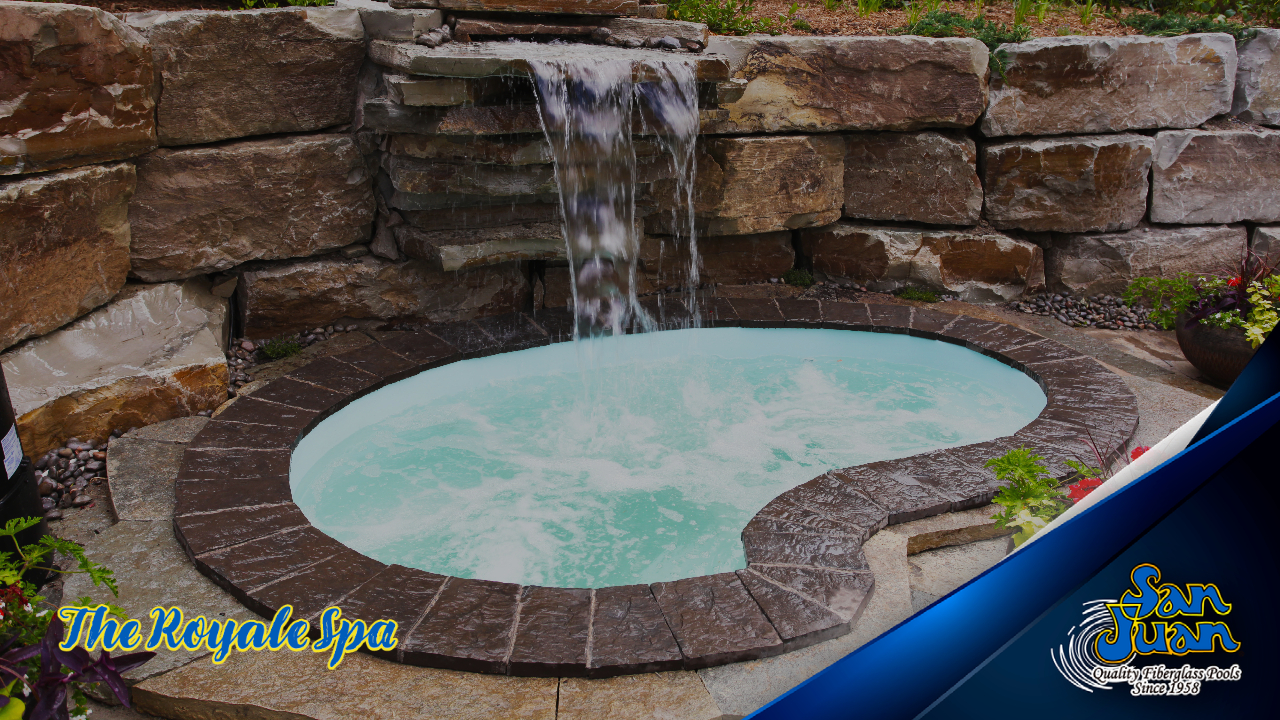 The Royale Spa : A Kidney Shaped Fiberglass Spa
Welcome to your new outdoor oasis! The Royale Spa is wonderfully designed with soothing curves and a soft touch. Apply some landscaping and it'll blend right into your backyard & create the soothing outdoor oasis your mind and soul needs. Designed to become the perfect outdoor escape, the Royale Spa is very popular for stand alone spas (shown above) or paired with one of our fiberglass pool designs.
We classify this spa as a Kidney Shaped layout. Designed with smooth curvature, this spa provides a gentle backyard with a unique seating arrangement. Rather than make all bathers face the middle – the Royale Spa gives an intimate feel that allows you to relax in your own privacy or close enough to converse with friends.
Wide Enough for 5-7 Bathers
Wide enough to hold up to 5-7 bathers, this is a great option for homeowners looking to entertain family and guests for holidays. From BBQs to any outdoor event, it provides plenty of bench seating with a bench that wraps around the entire spa.
You'll enjoy sprucing up its design with unique spa jets as well as additional features, such as: LED lighting, Deck Jets, an Outdoor Stereo, and much more!
Great Add-On To a Fiberglass Pool
If you're looking for an excellent add-on to any of our fiberglass swimming pools, you've found it! The Royale Spa is unique in its design and beautifully accents any of our fiberglass swimming pools. Because of its curved edges, it also pairs excellently with any of our free-form designs!
The Royale Spa: Perfect for Some Elevated Water Features
Lastly, if you enjoy water features, this spa is your perfect partner for outdoor water effects. Many of our clients elect to add-on a raised grotto or LED lit waterfalls adjacent to this soothing oasis. This gives the spa a very intimate and private setting due to the raised ledges and rock walls.
If you have some unique design ideas and would like to see how it would all come together – just contact one of our approved San Juan Dealers! We have a huge array of fiberglass pool installers ready to meet your needs and create your next outdoor oasis!
The Features
In conclusion, the Royale Spa is the perfect fiberglass spa for anyone seeking to escape from the hustle and bustle of everyday life. It includes a unique kidney-shaped design that also pairs well with many of our free form fiberglass swimming pools.
We suggest adding on some water features or raised rock walls to give the Royale Spa an intimate setting. Large enough for 5-7 bathers, the Royale Spa is the perfect addition to your backyard!