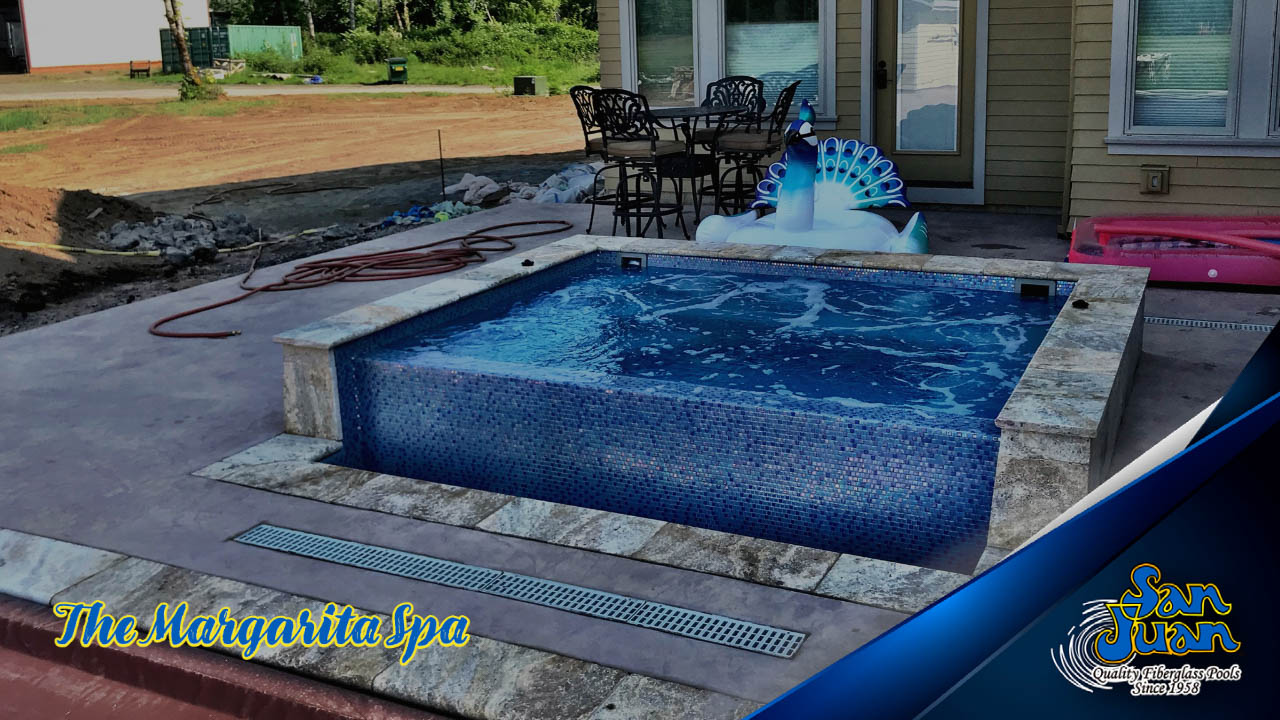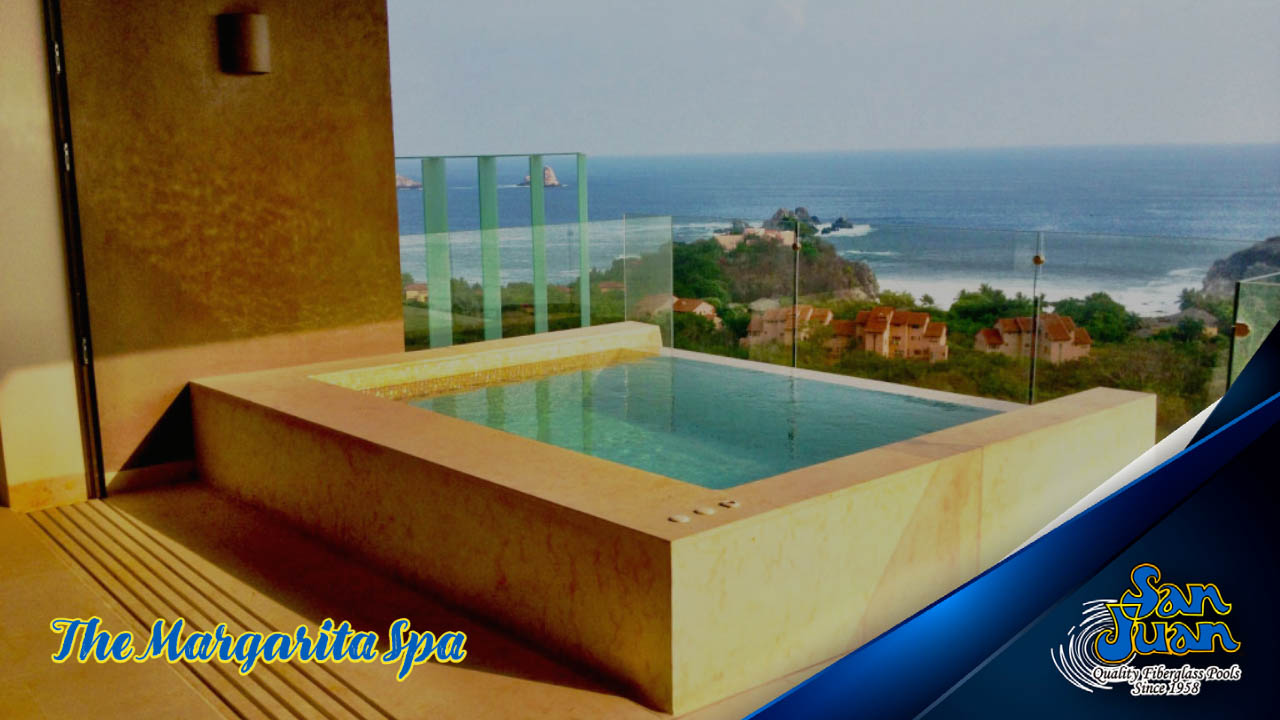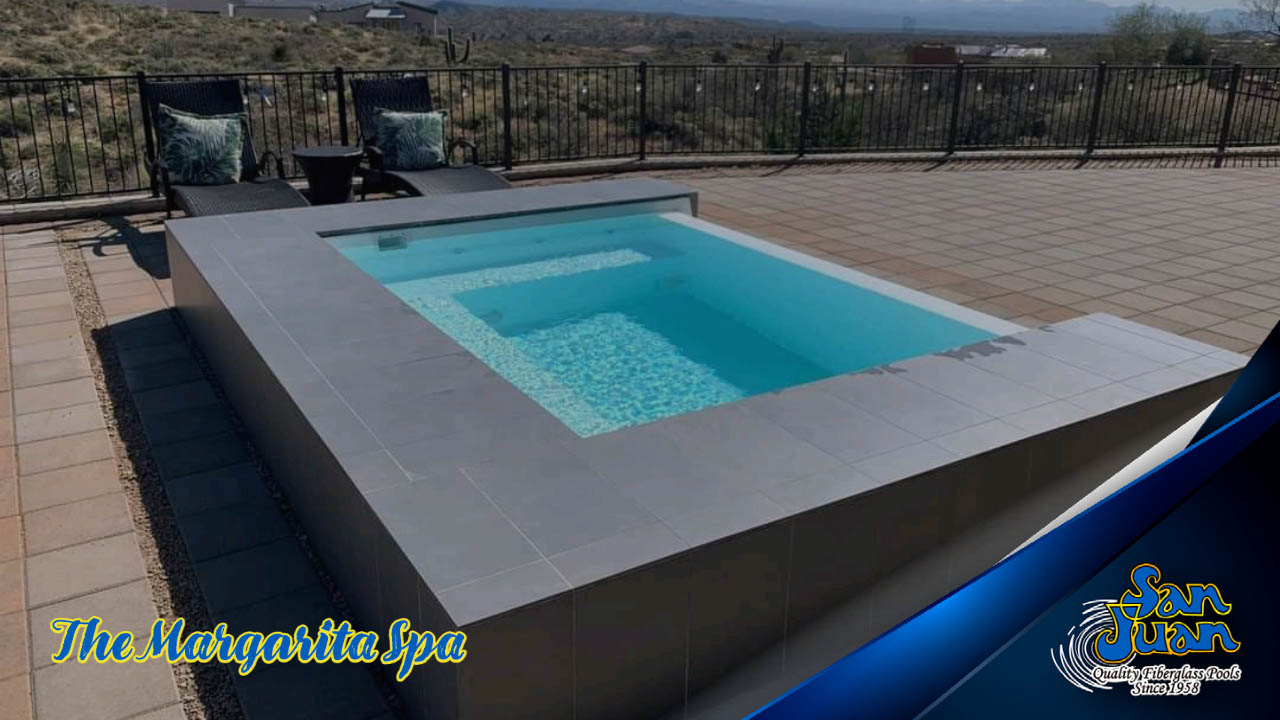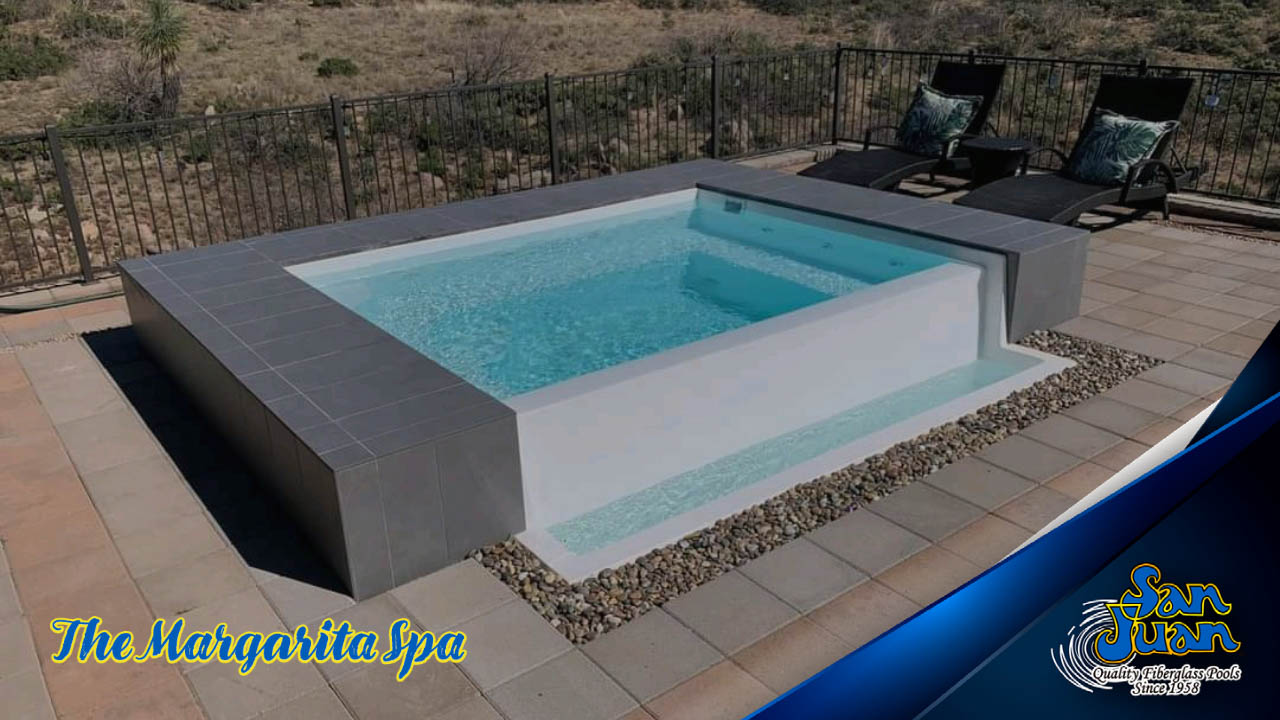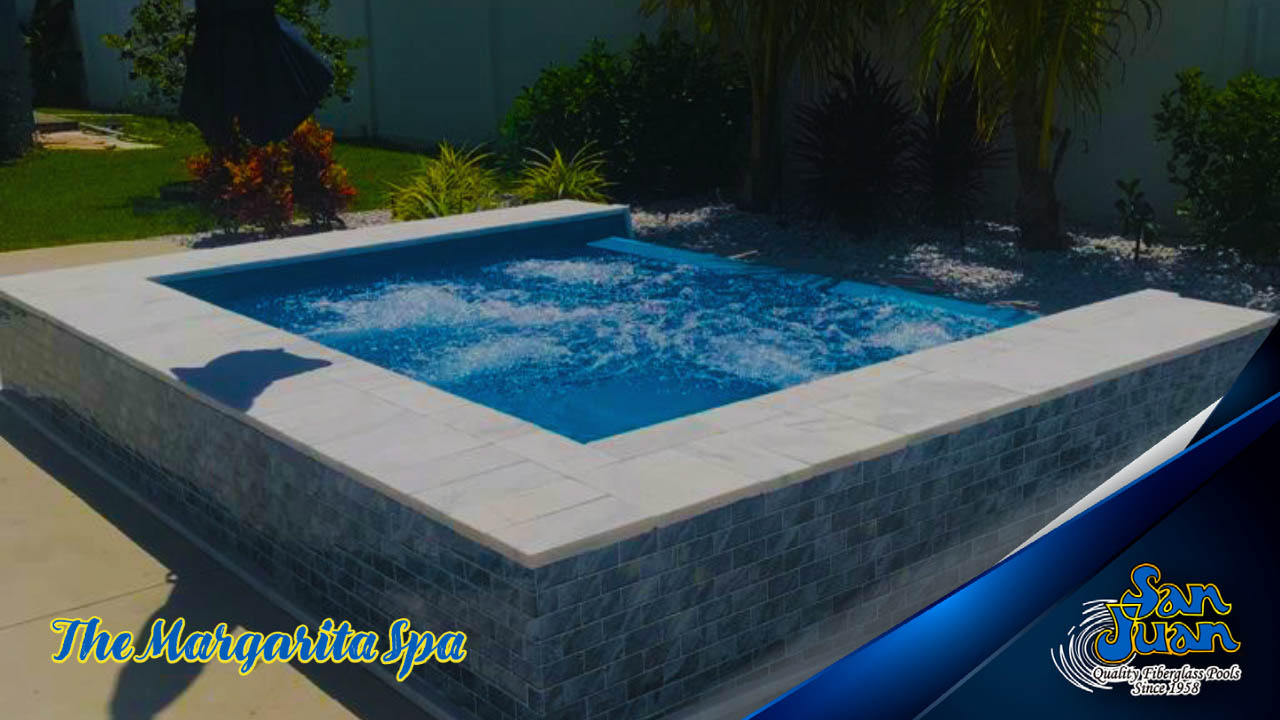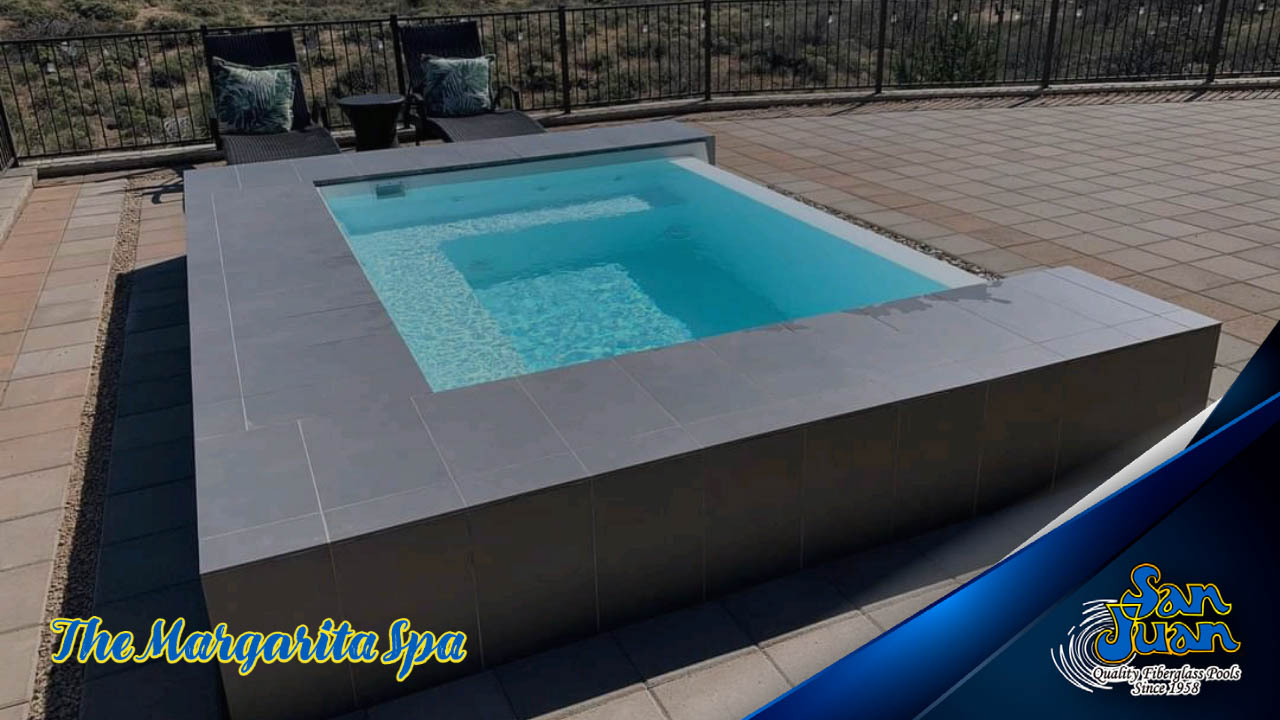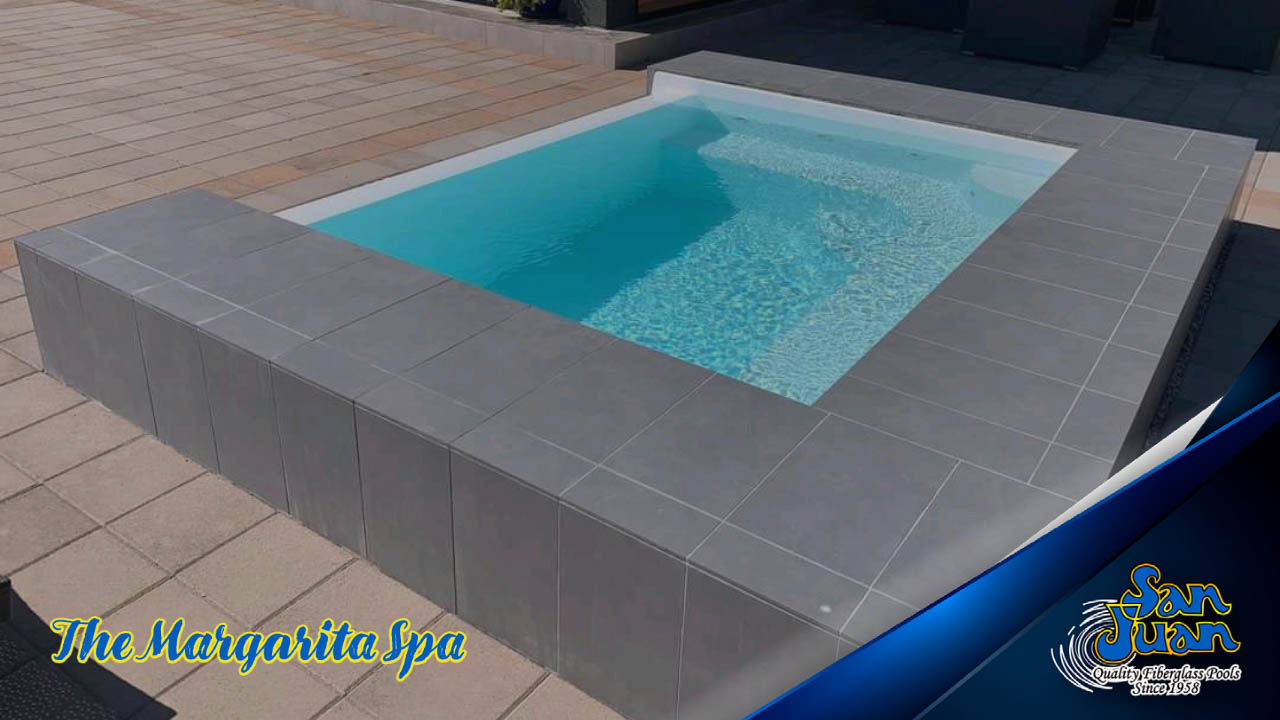 The Margarita Spa – A Rectangular Spa with Negative Edge Spillover
The Margarita Spa – A Rectangular Spa with Negative Edge Spillover
The Margarita Spa – A Rectangular Spa with Negative Edge Spillover
The Margarita Spa – A Rectangular Spa with Negative Edge Spillover
The Margarita Spa – A Rectangular Spa with Negative Edge Spillover
The Margarita Spa – A Rectangular Spa with Negative Edge Spillover
The Margarita Spa – A Rectangular Spa with Negative Edge Spillover
The Margarita Spa – A Rectangular Spa with Negative Edge Spillover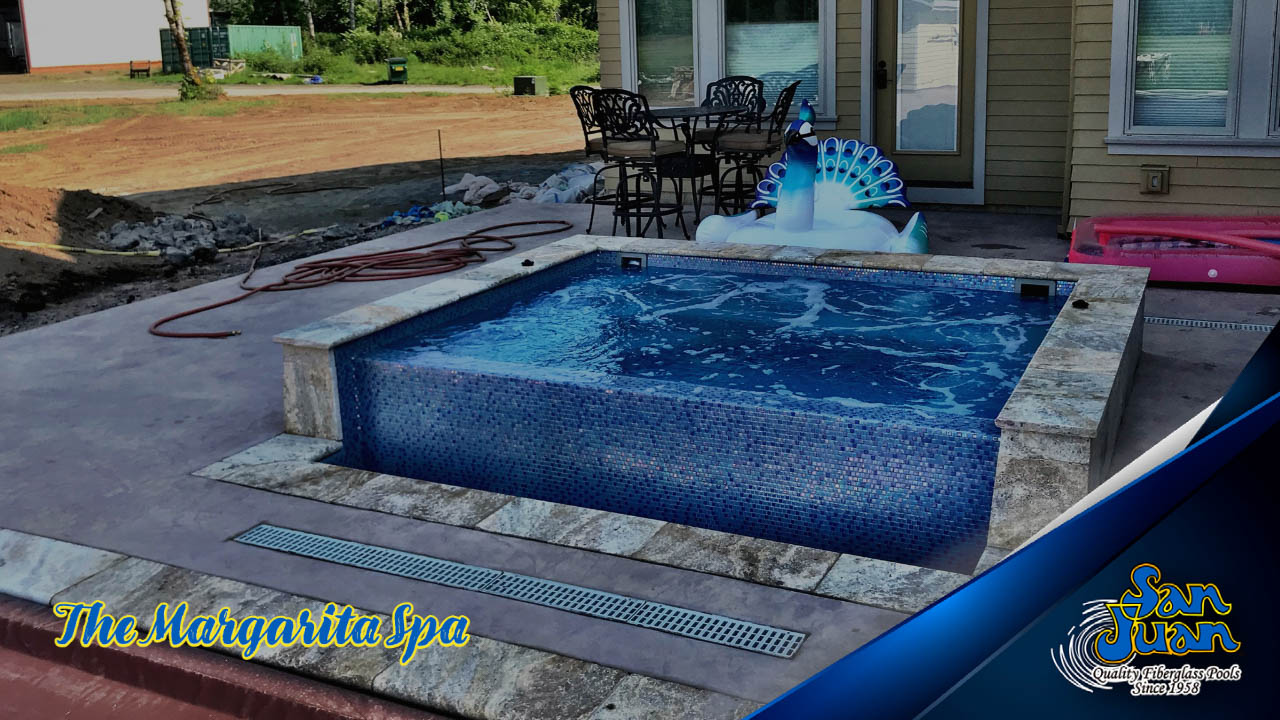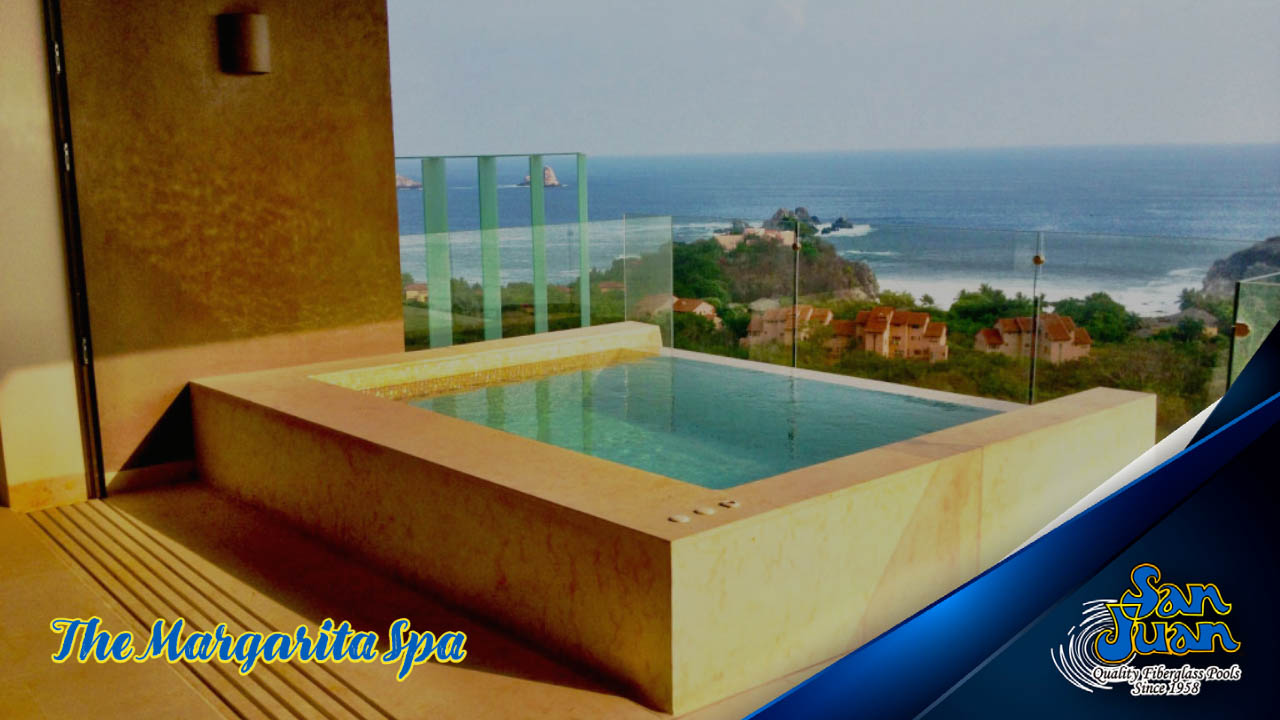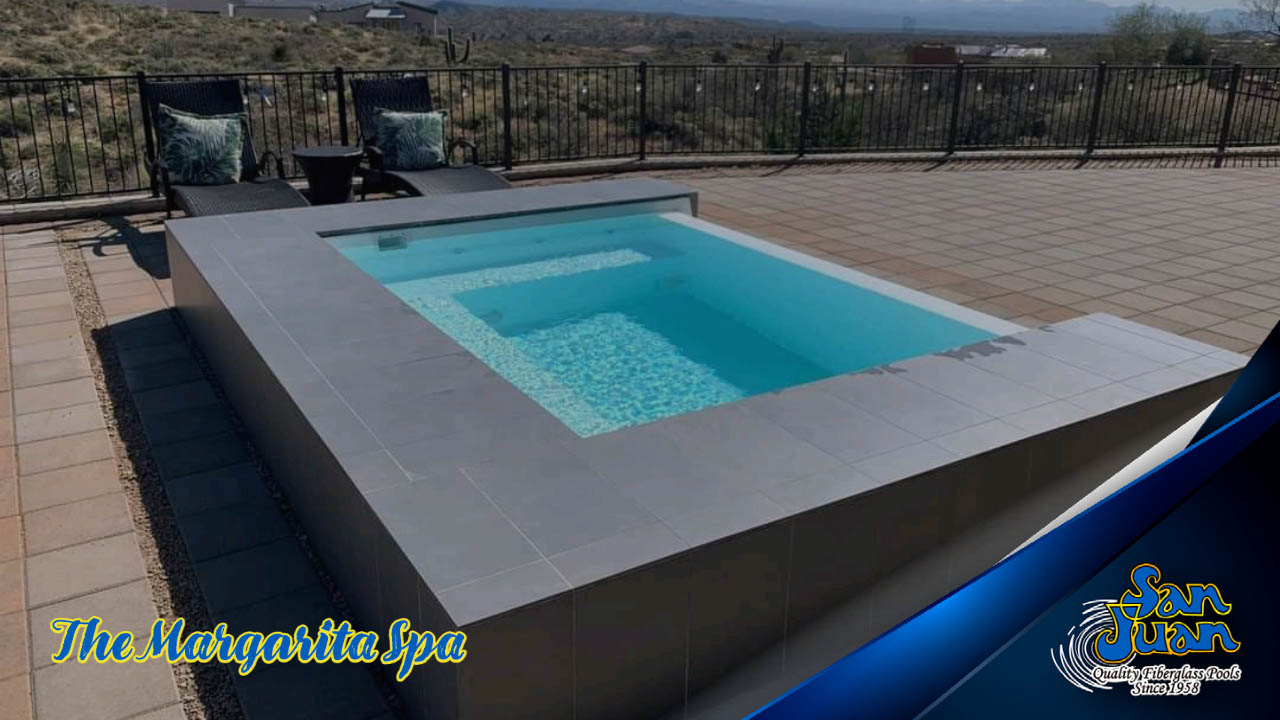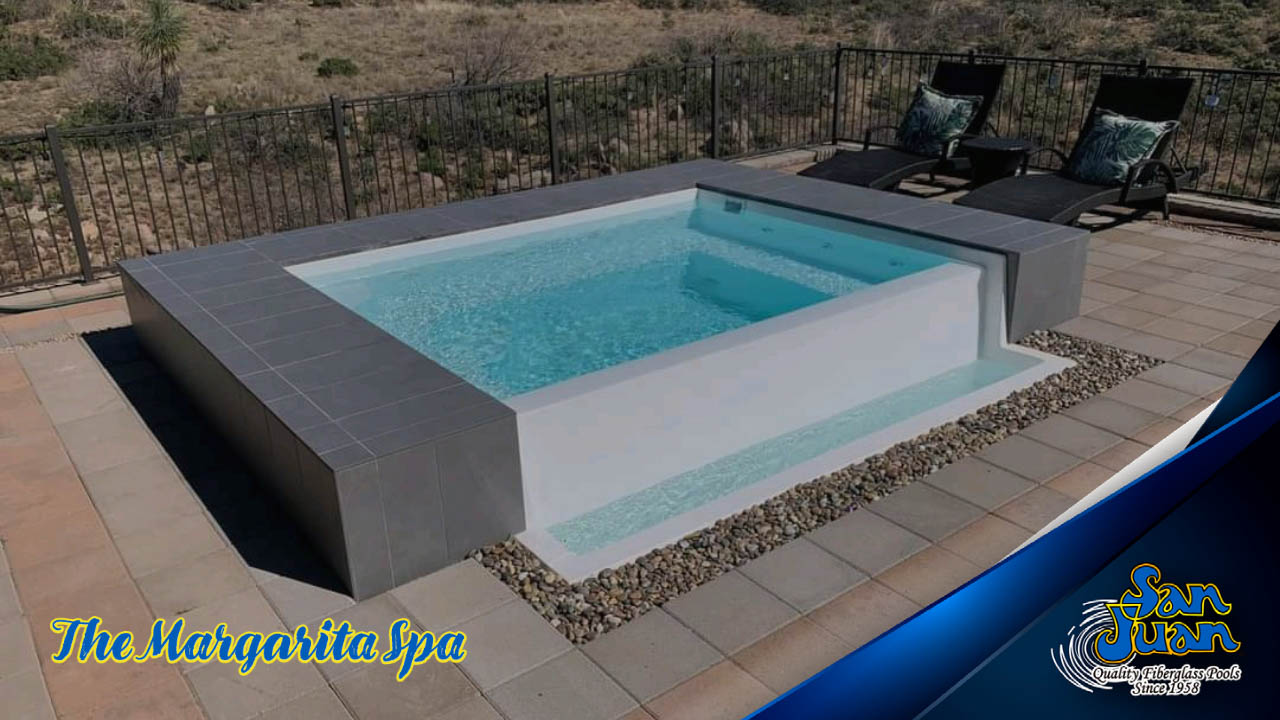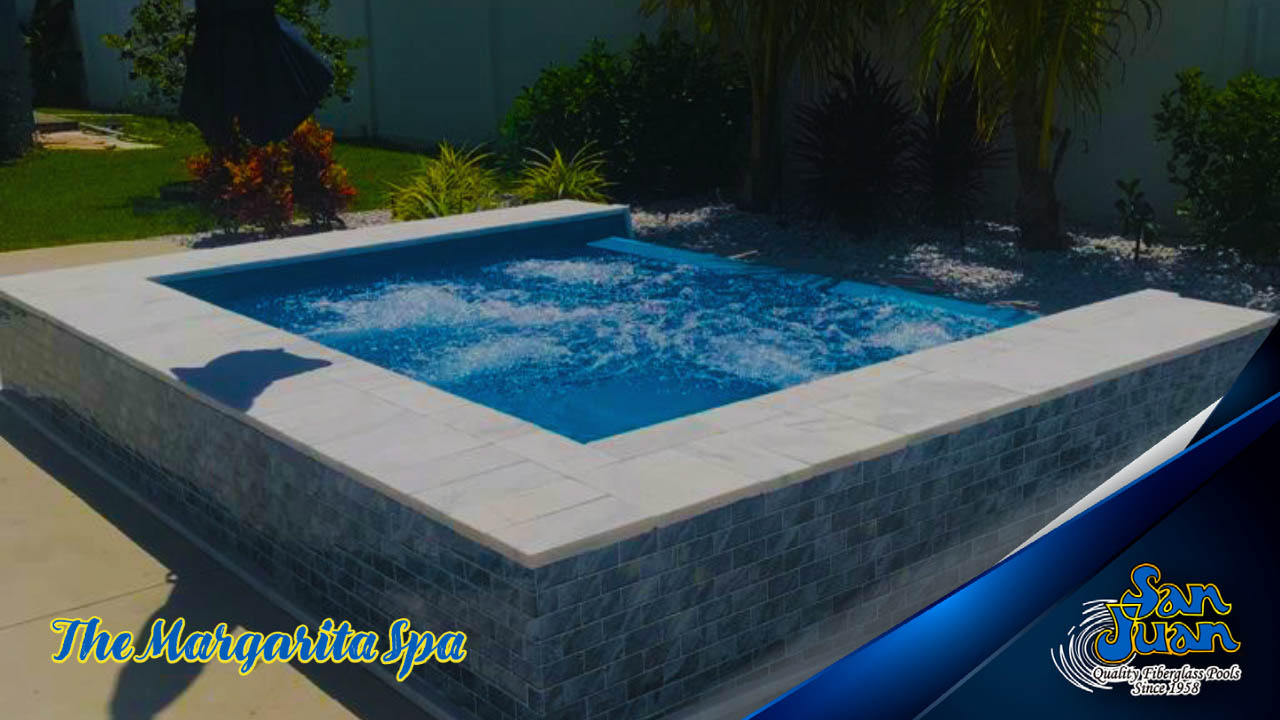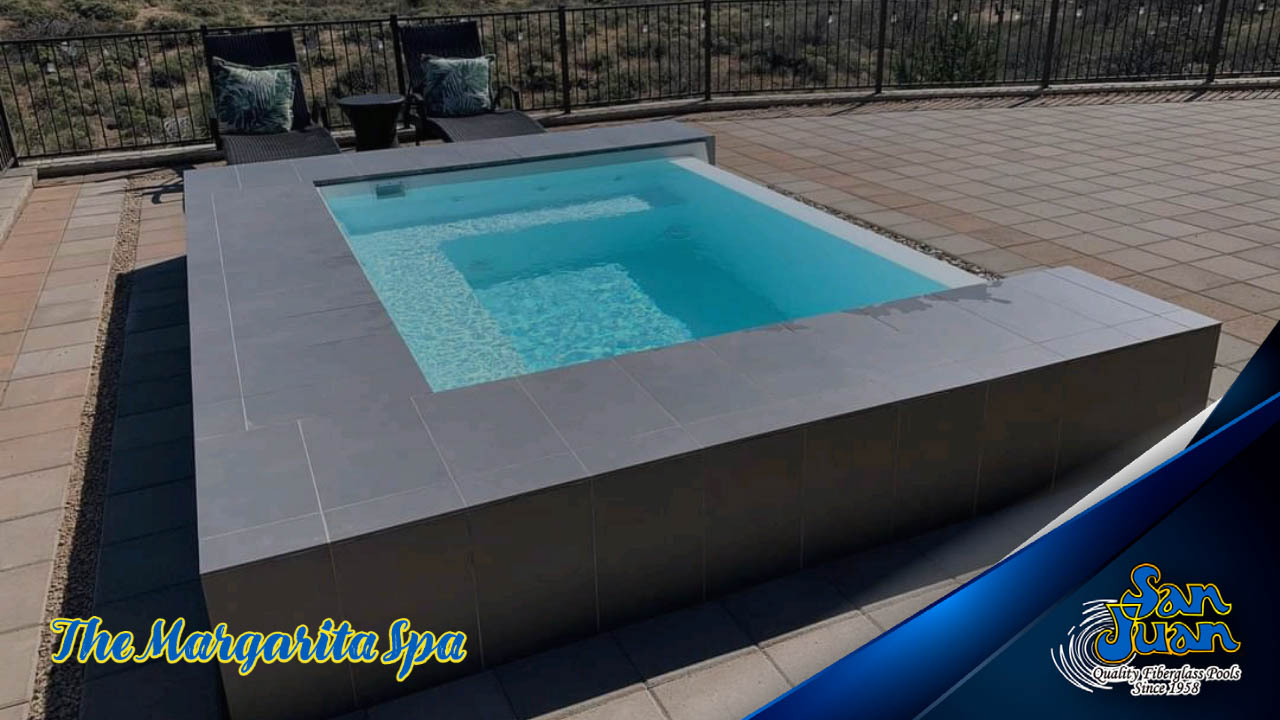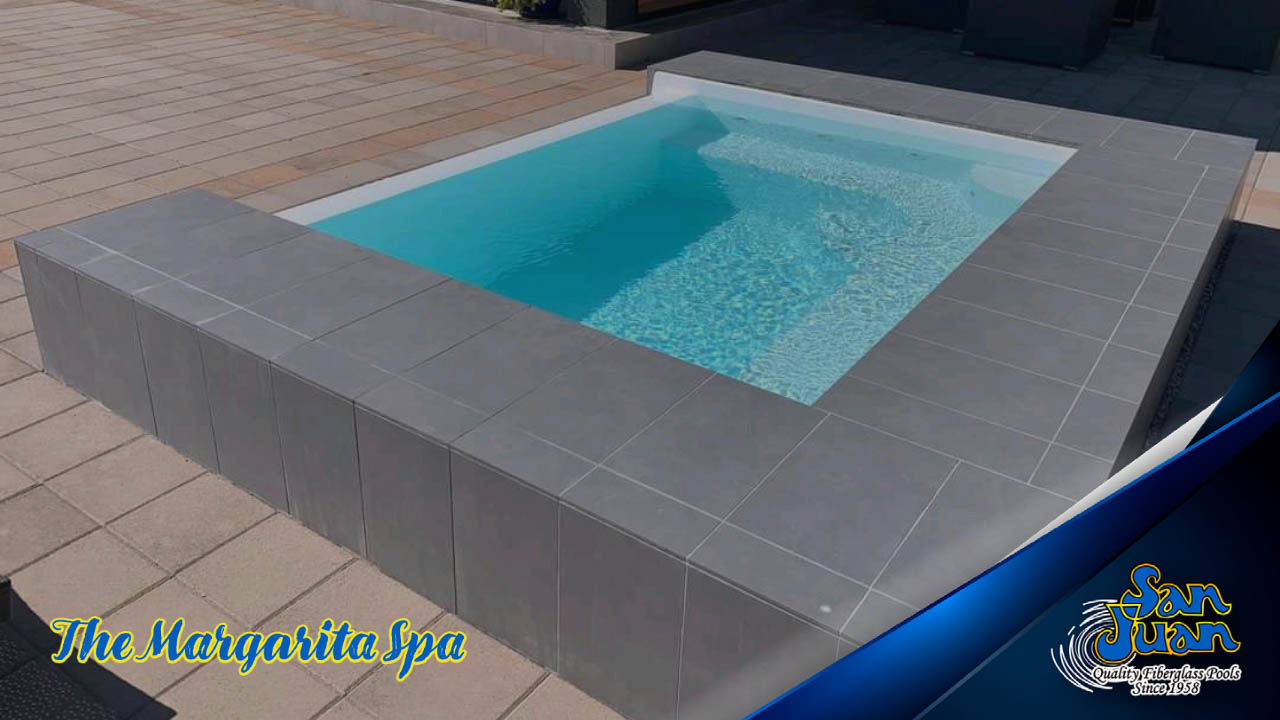 The Spa Specs
Width: 9′ O.D.

(8′ 5″ I.D.)

Length: 9′ O.D.

(8′ 11.75″ I.D.)

Depth: 3′ 11.5″
Surface Area: 58 SQFT
Volume: 1025 Gallons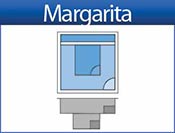 The Margarita Spa – A Rectangular Spa with Negative Edge Spillover
If you're looking for a fiberglass spa designed for enhanced experiences and user comfort, you've found it! The Margarita Spa is a classic rectangular spa shape with plenty of bench seating. It includes bench seating located on three sides of the spa with one side devoted to the negative edge spillover!
What is a negative edge spillover? Well, just imagine sitting in the Margarita Spa and witnessing water continuously flow over the side. It's a relaxing scene that soothes the soul and optimizes the beauty of your outdoor oasis. Trust us, you're not losing the water – it's just spilling over into a trap basin that flows back to the filtration equipment.
This design is practically unheard of in the fiberglass pool industry. Most manufacturers run away from this design due to its complexity. Not San Juan Pools! We are the worlds premier designer of fiberglass swimming pools and spas and regularly craft up new designs.
3-Sided Bench Seating for Guest Comfort
The Margarita Spa provides ample bench seating with room for guests on three sides of the spa. Designed to hold 4-6 bathers, the Margarita Spa is a quaint oasis for intimate conversations and days spent with family and friends.
In addition to its compact size, the Margarita Spa only requires a total surface area of 64 SQFT. This makes it one of our smallest fiberglass spa options. Bound to fit in nearly any backyard landscape, anyone can bring the Margarita home for years of memory-making experiences!
Curved Entry Steps & Flat Bottom Layout
Lastly, just like our other fiberglass spa designs, the Margarita offers a flat bottom layout. We love using flat bottom floors for our fiberglass spas. They offer additional comfort for bathers and allow guests to easily move about the spa.
One key factor to recognize with the Margarita spa is its compact corner entry steps. These steps are curved (to cut down on space) and only allow one user to enter and exit at a time. This is a compact step and we might suggest pairing it with a handrail for added safety and usability.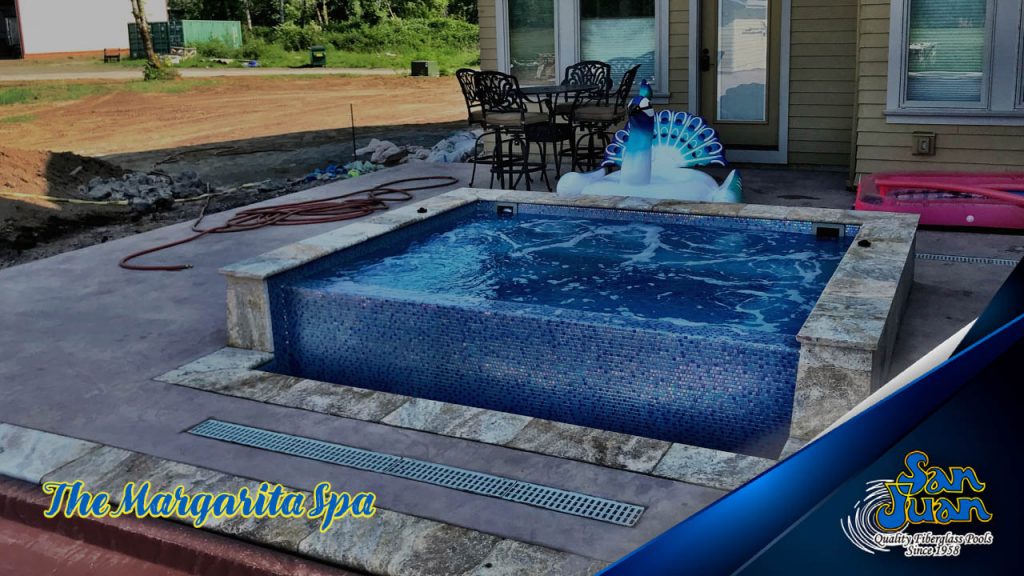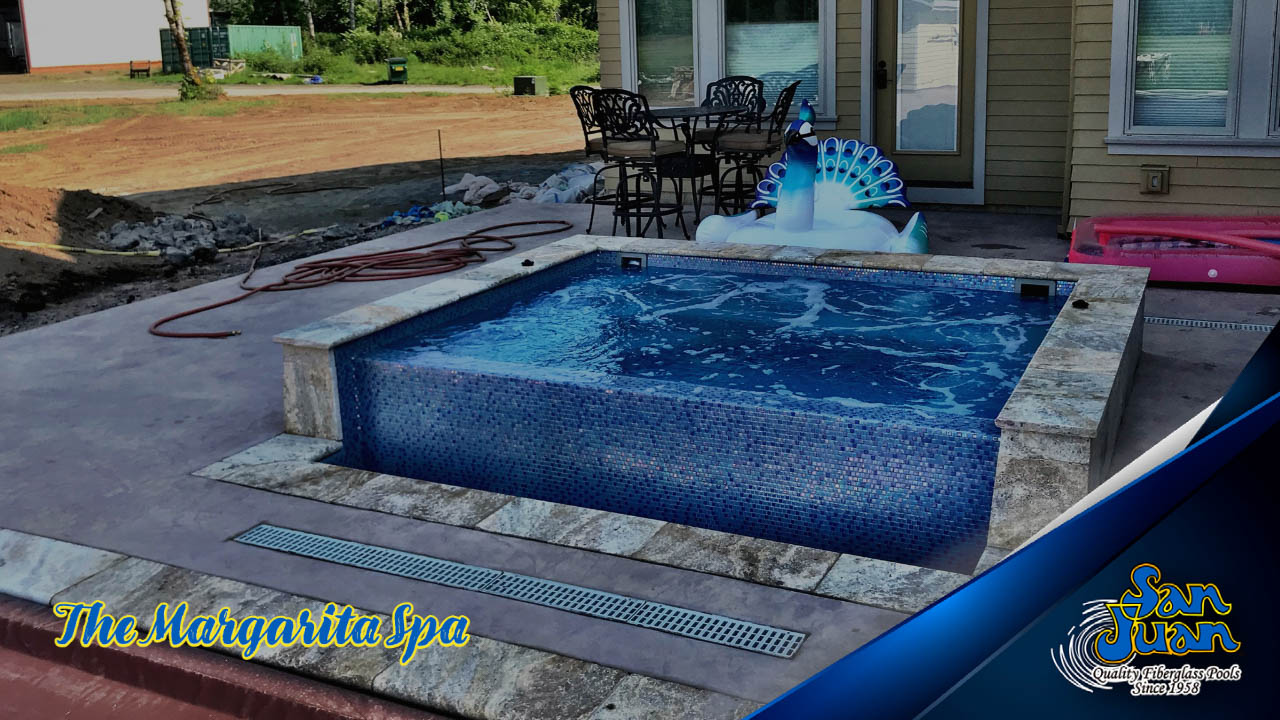 The Features of the Margarita Spa
The Margarita Spa is a unique fiberglass spa that includes a negative edge spillover effect. The rectangular shape is both classic and very modern. This spa also provides ample bench seating with compact corner entry steps. This is a small fiberglass spa designed for intimate settings and holds up to four bathers.
Focused on wowing our clients and creating unique backyard landscapes, our designs reflect our purpose. We want everyone to enjoy being outdoors and we feel that the designs of our fiberglass pools and spas helps to achieve a vacation lifestyle! Want more information? Just contact us directly or one of our approved dealers. We would love to provide you with additional information to help you craft your dream backyard!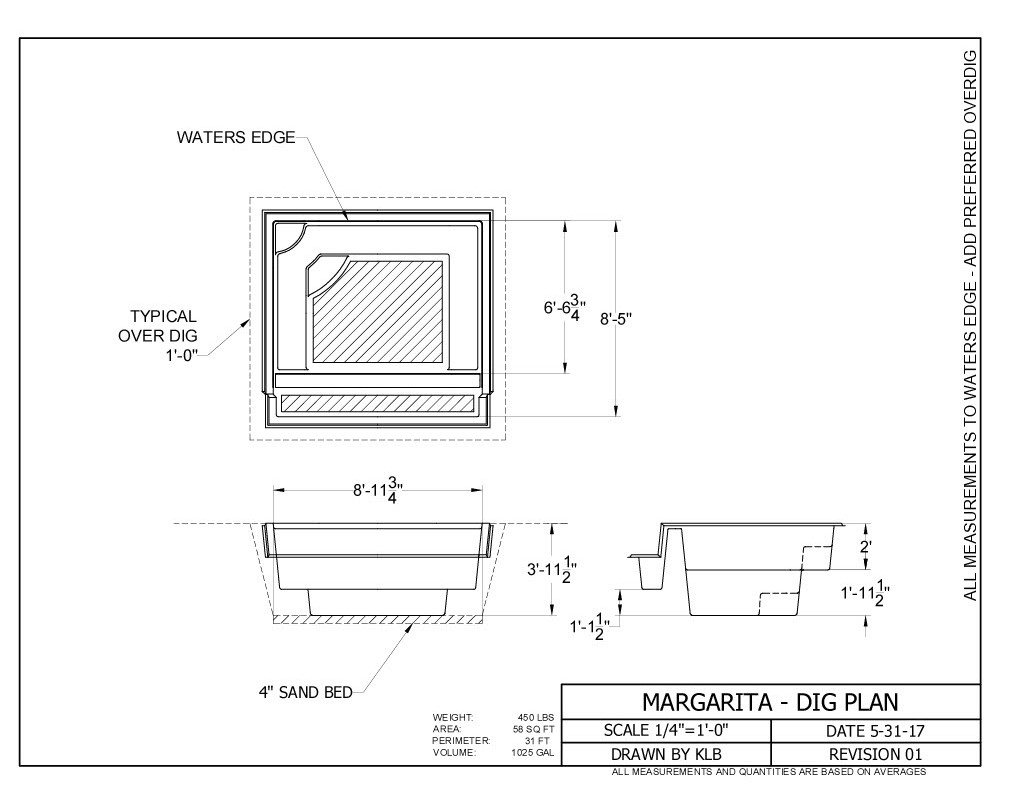 Connect with San Juan Fiberglass Pools online:
Visit the San Juan Fiberglass Pools WEBSITE: https://bit.ly/SJPWebSite
Visit the San Juan Fiberglass Pools GMB: https://bit.ly/SJPGoogleMyBusiness
Like San Juan Fiberglass Pools on FACEBOOK: https://bit.ly/SJPFacebook
Follow San Juan Fiberglass Pools on TWITTER: https://bit.ly/SJPTwitter
Review Us On Google: https://bit.ly/SJPGoogleReviews
Google Maps: https://bit.ly/SJPMaps
Google Search: https://bit.ly/SJPGoogleSearch