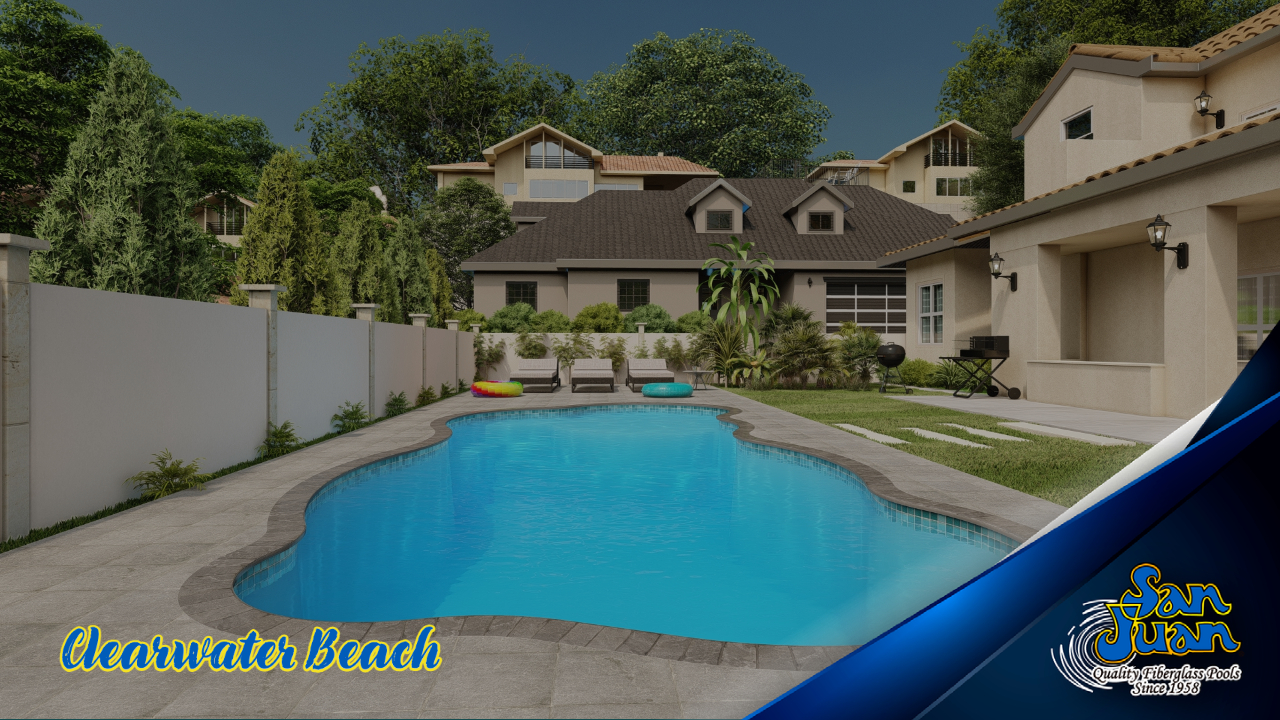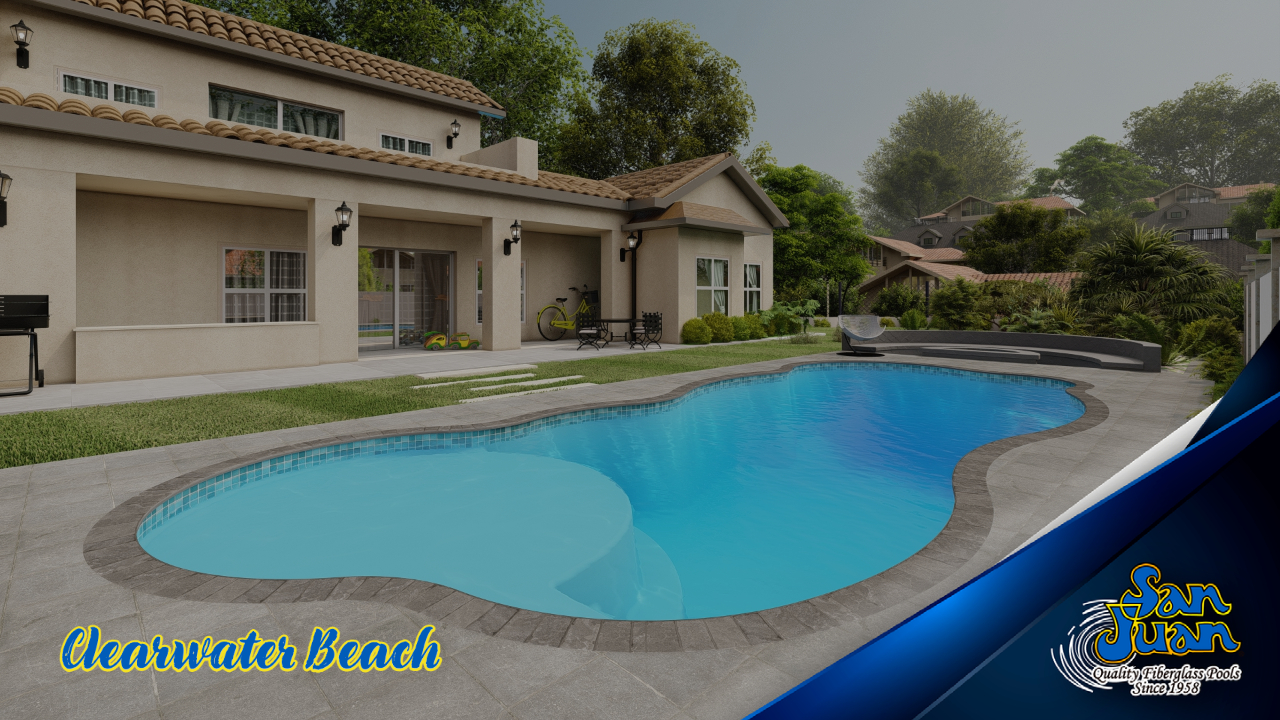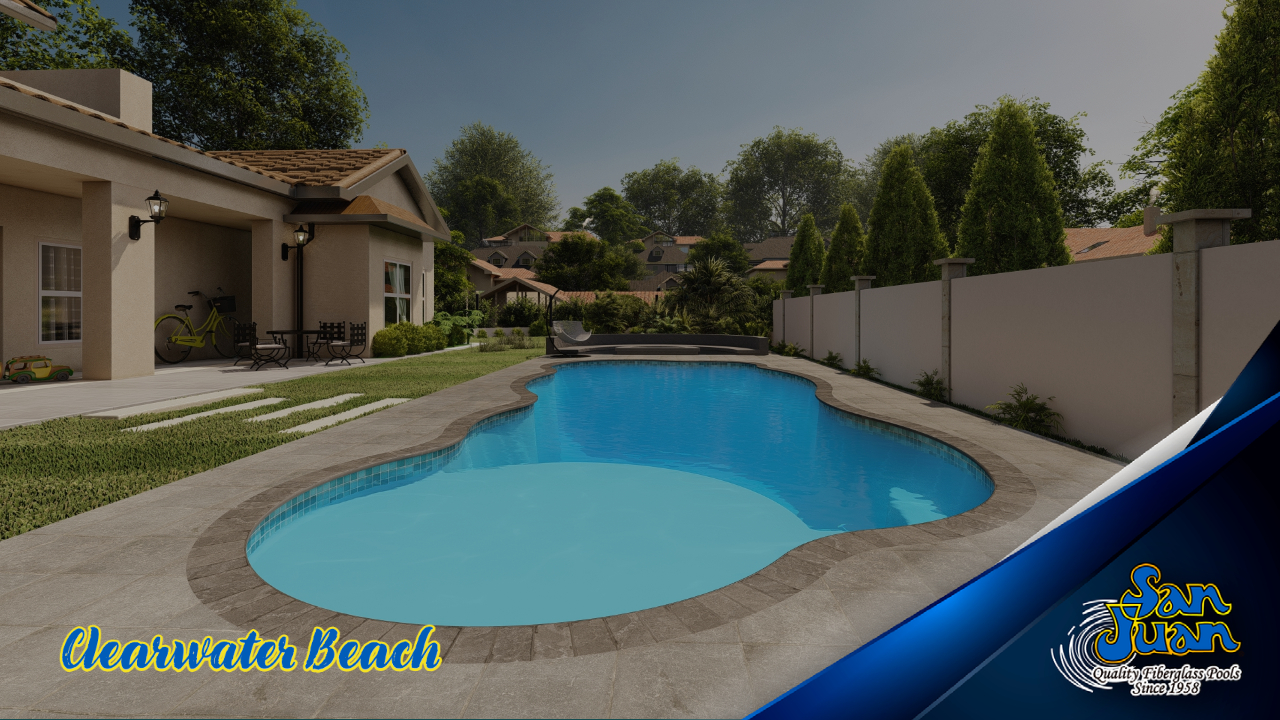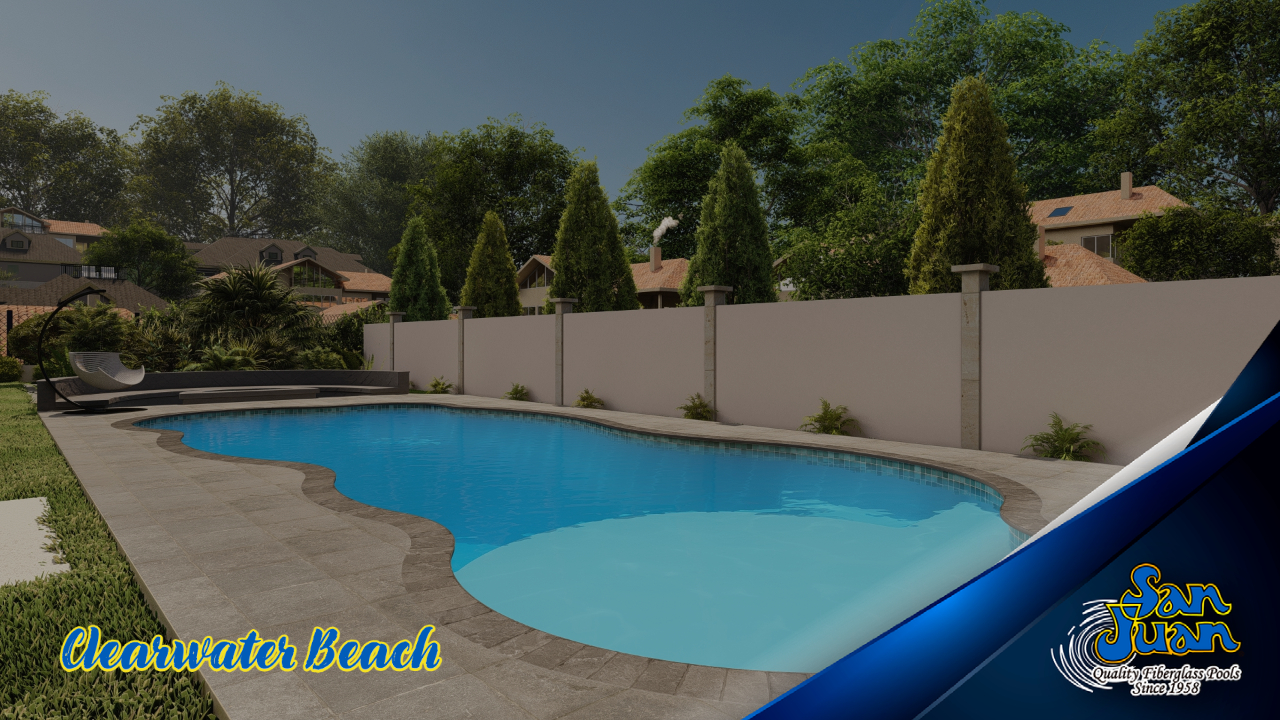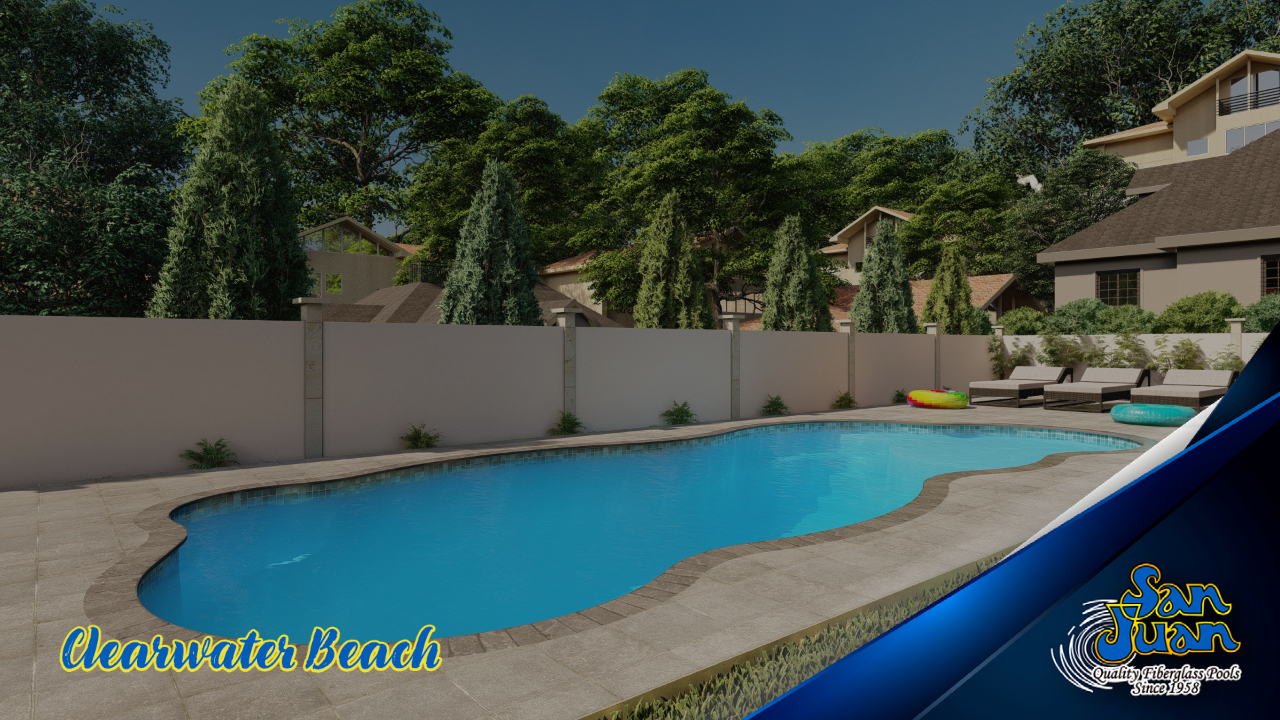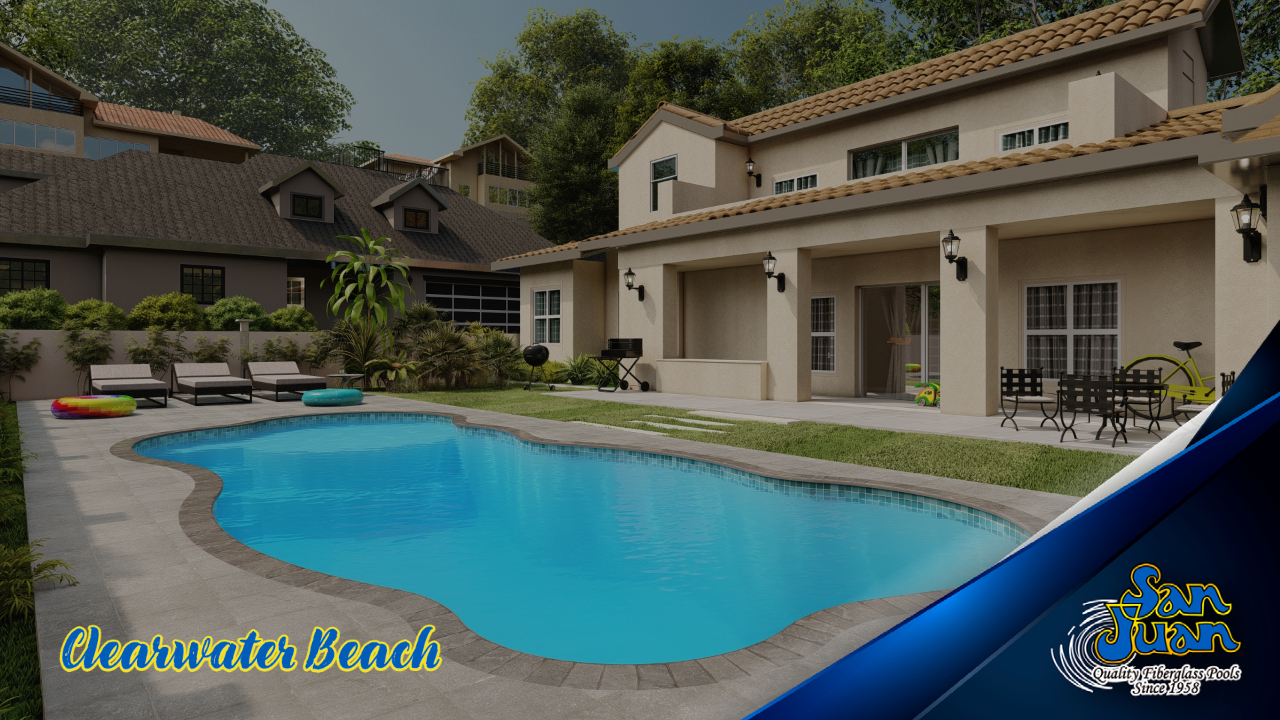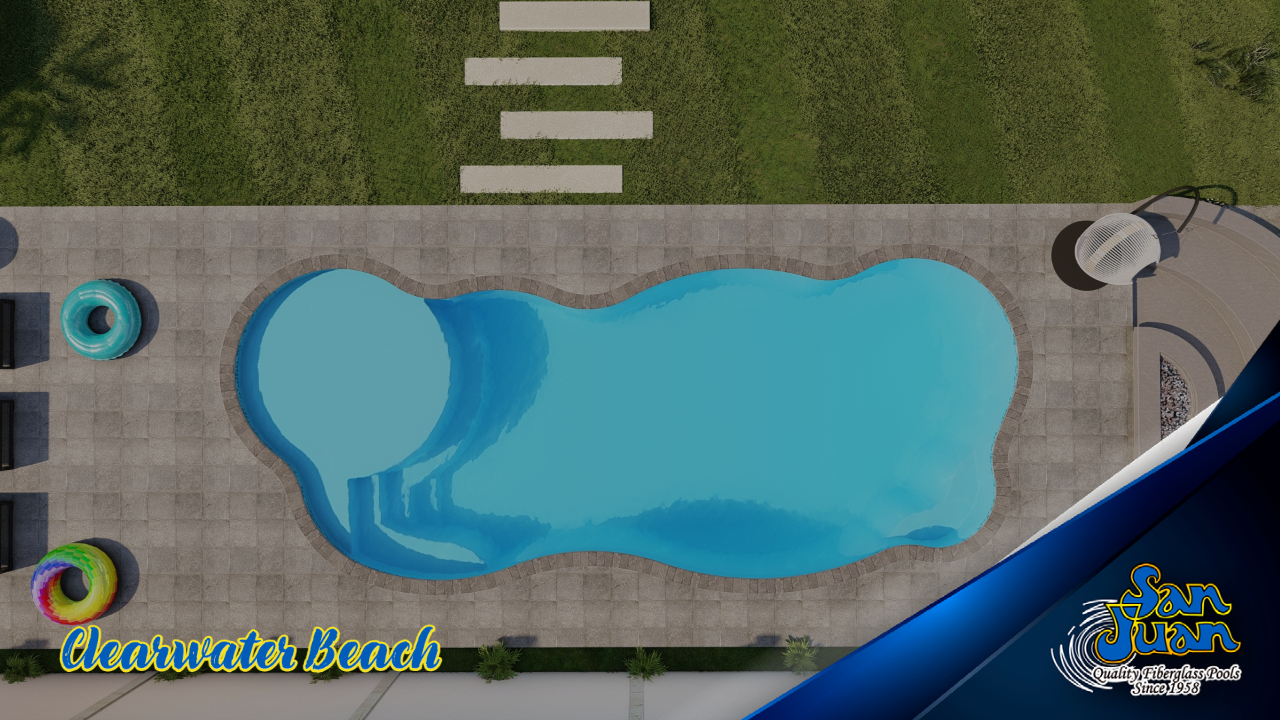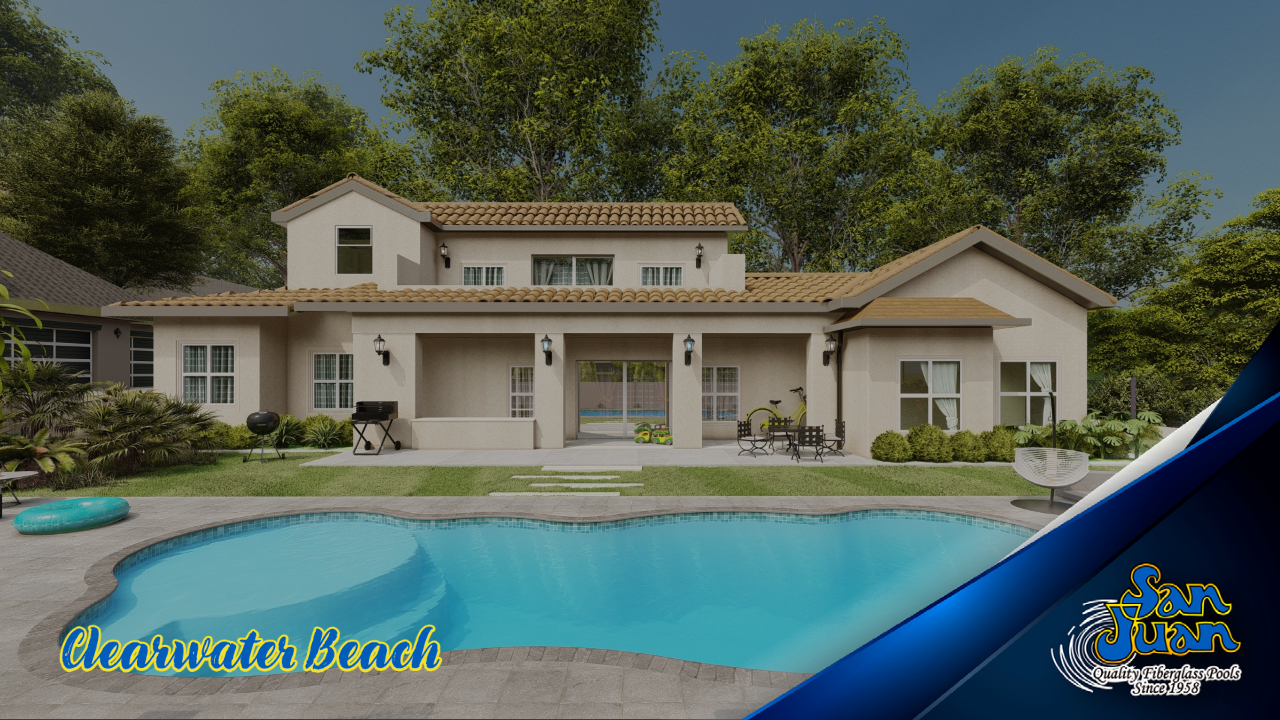 The Clearwater Beach: A Huge Beach Entry Design
The Clearwater Beach: A Huge Beach Entry Design
The Clearwater Beach: A Huge Beach Entry Design
The Clearwater Beach: A Huge Beach Entry Design
The Clearwater Beach: A Huge Beach Entry Design
The Clearwater Beach: A Huge Beach Entry Design
The Clearwater Beach: A Huge Beach Entry Design
The Clearwater Beach: A Huge Beach Entry Design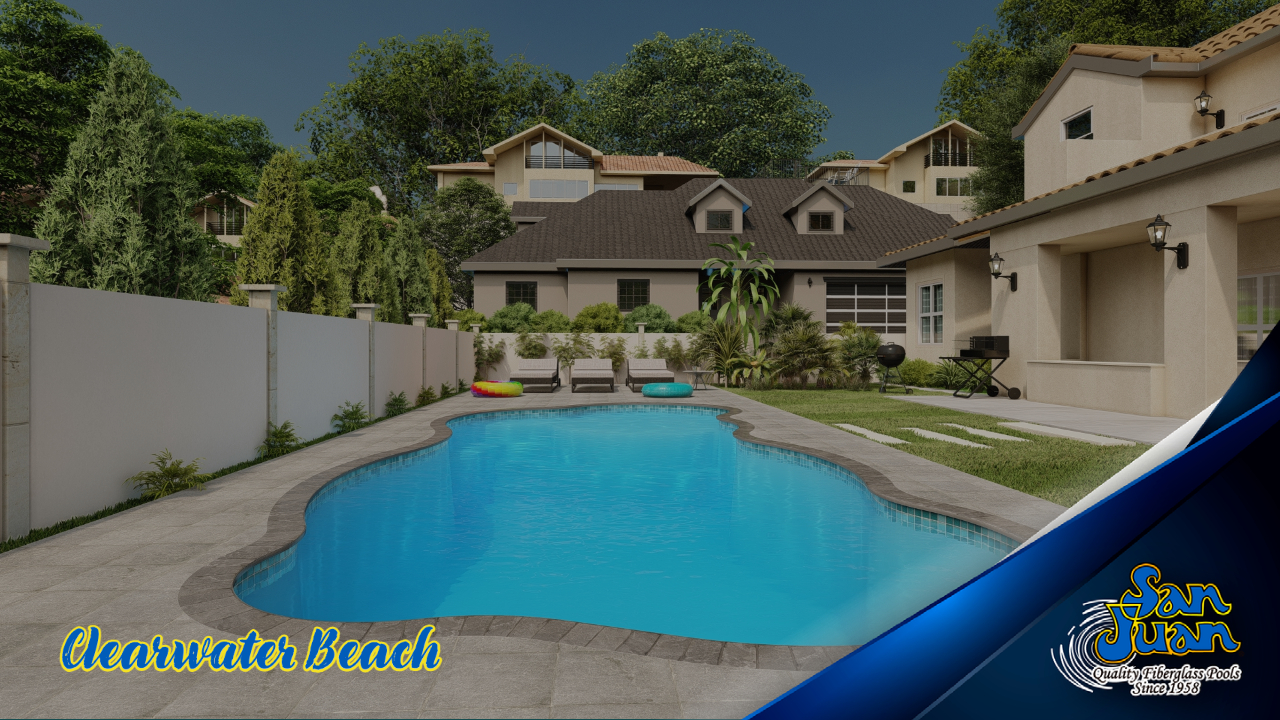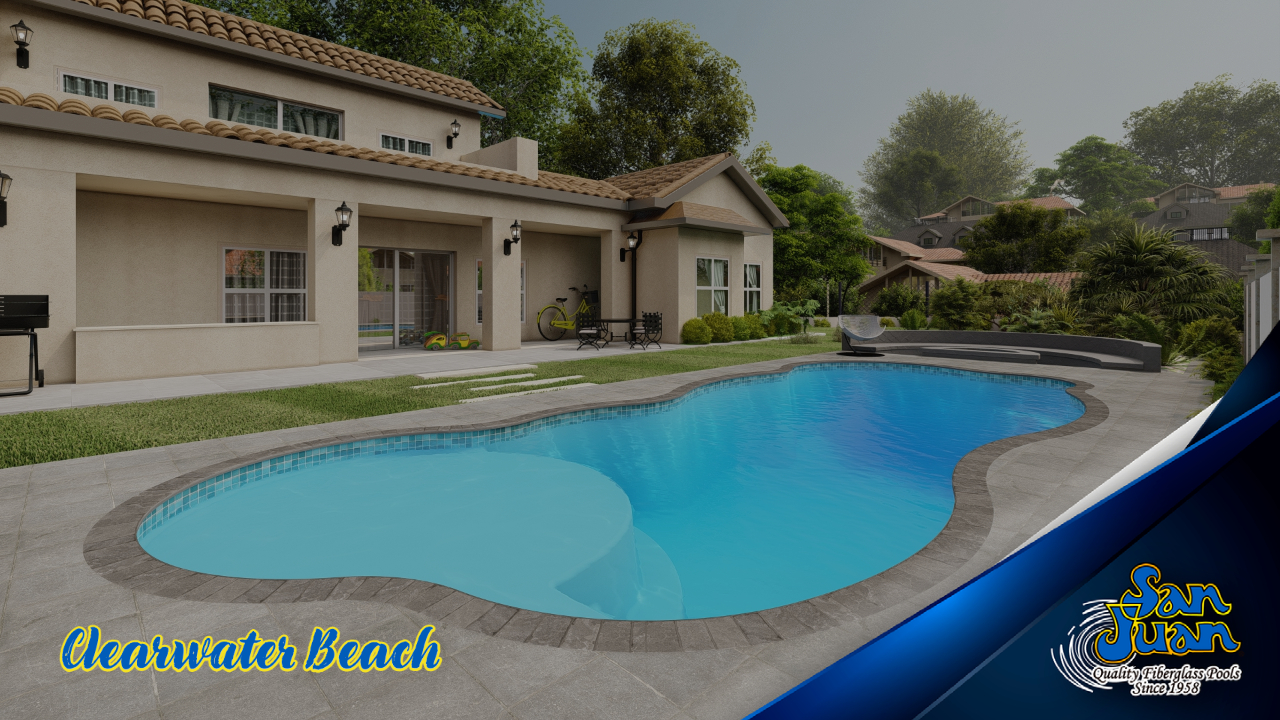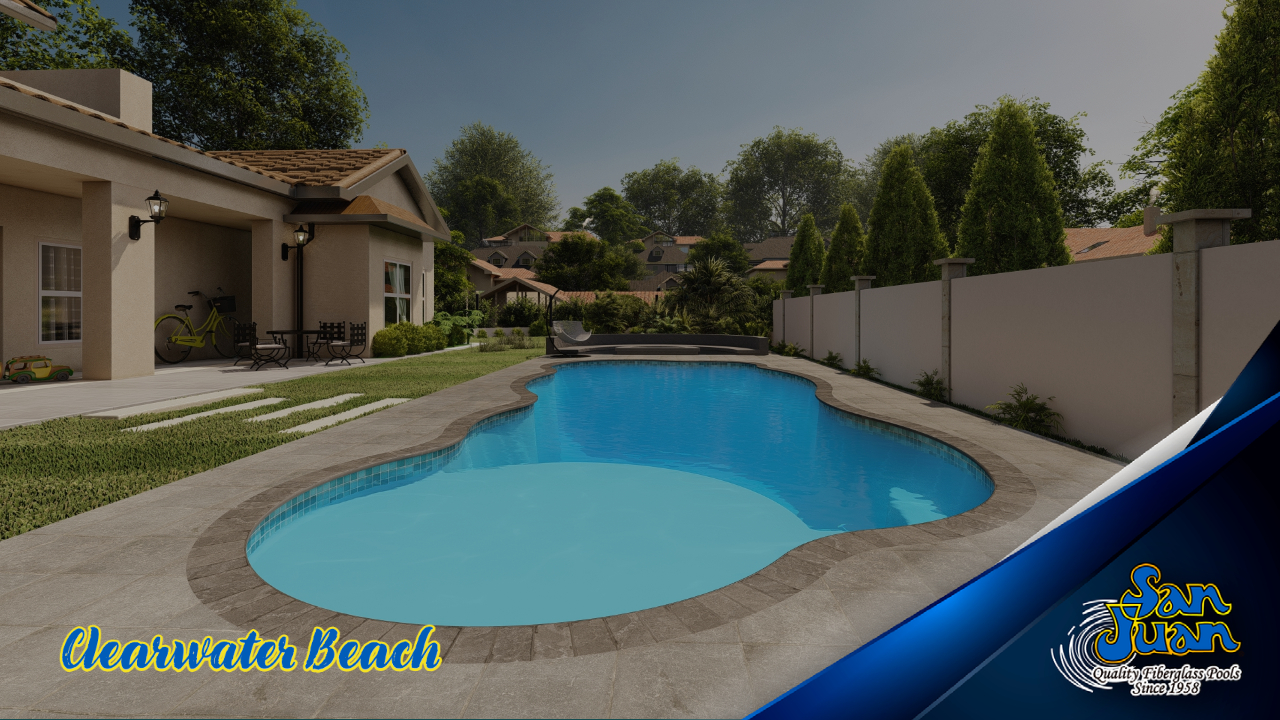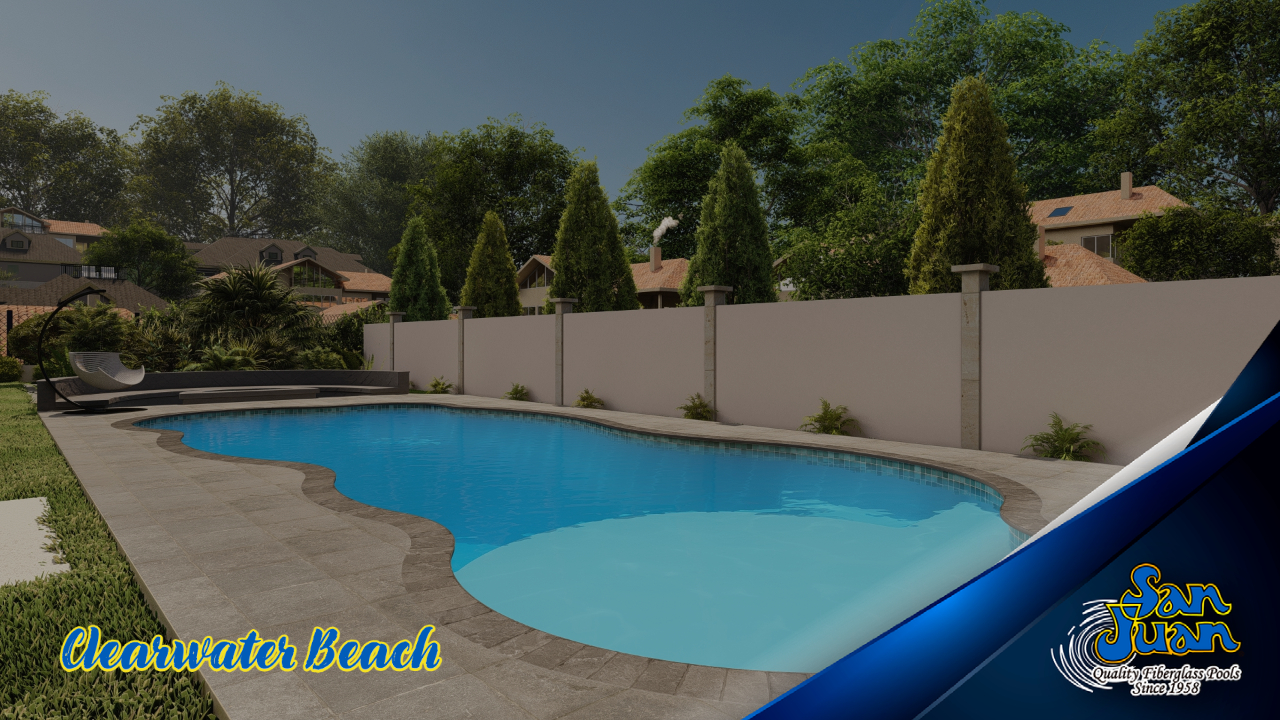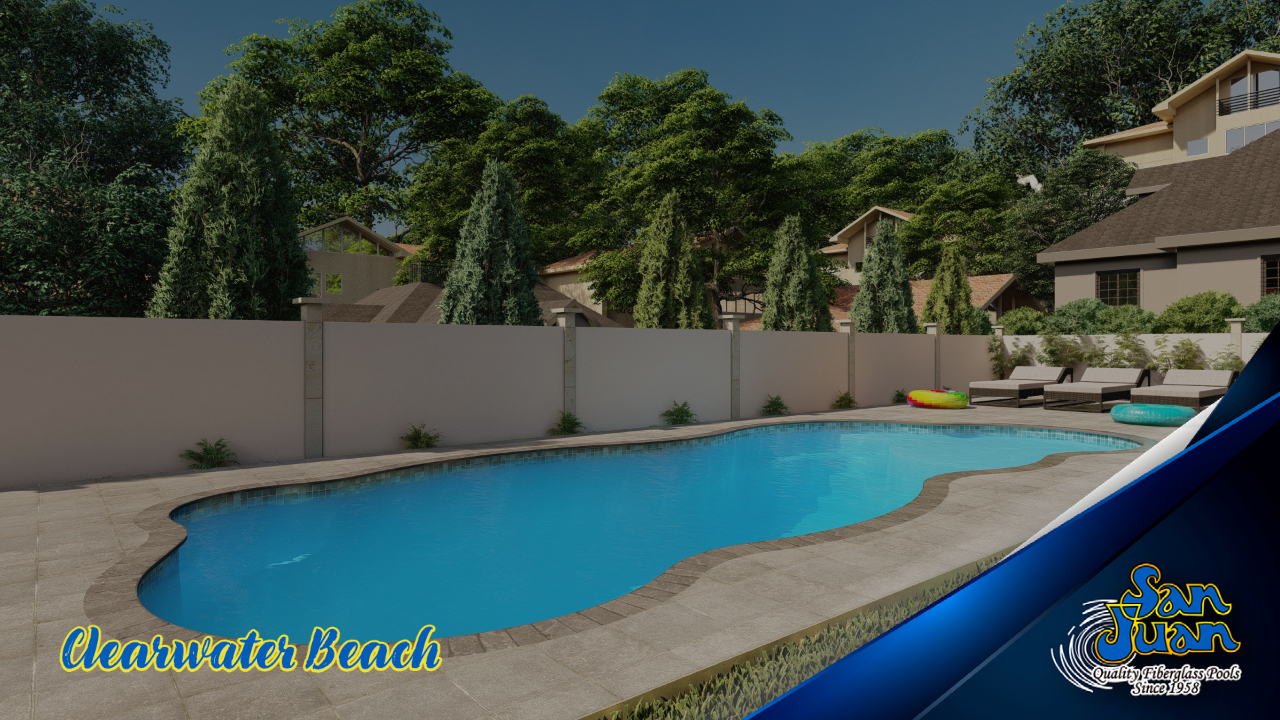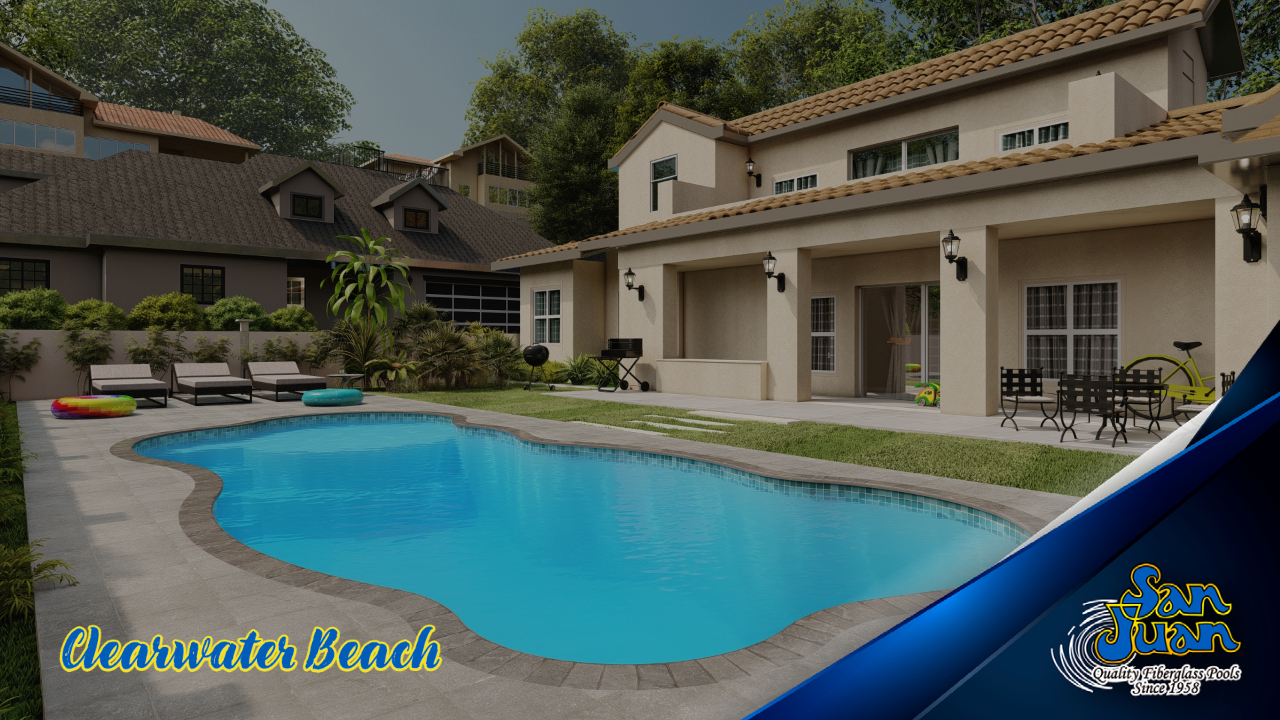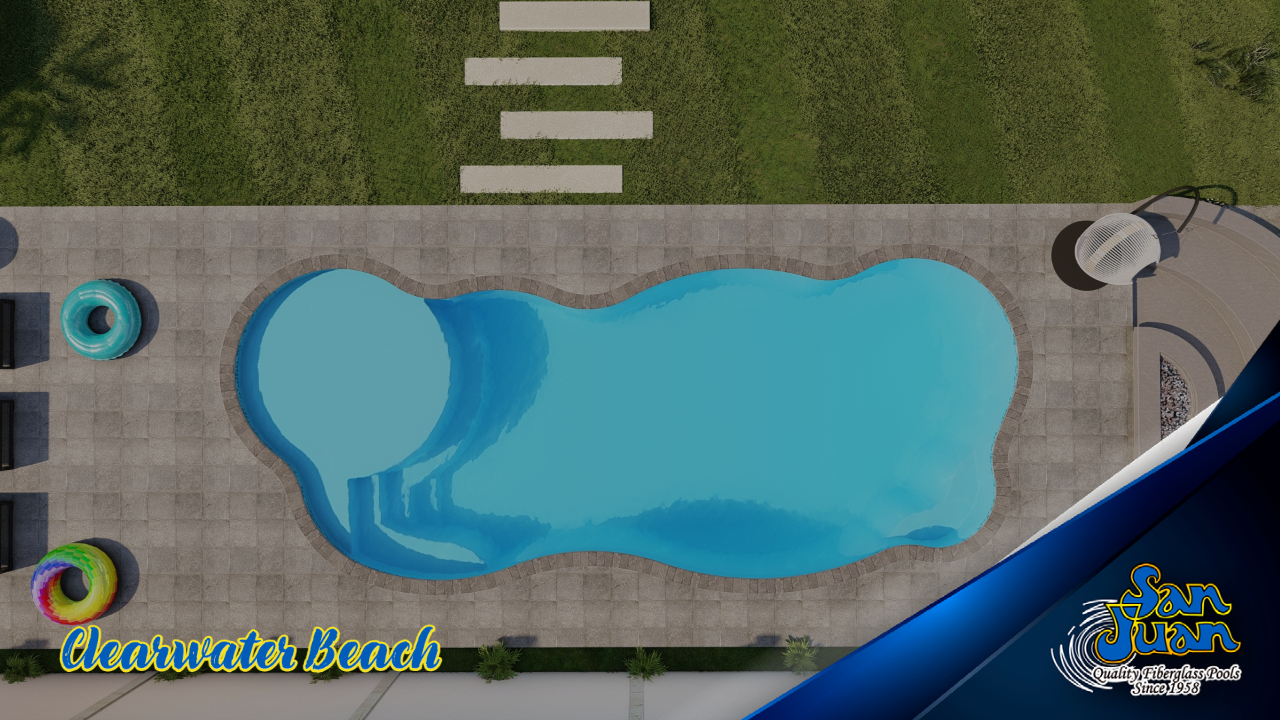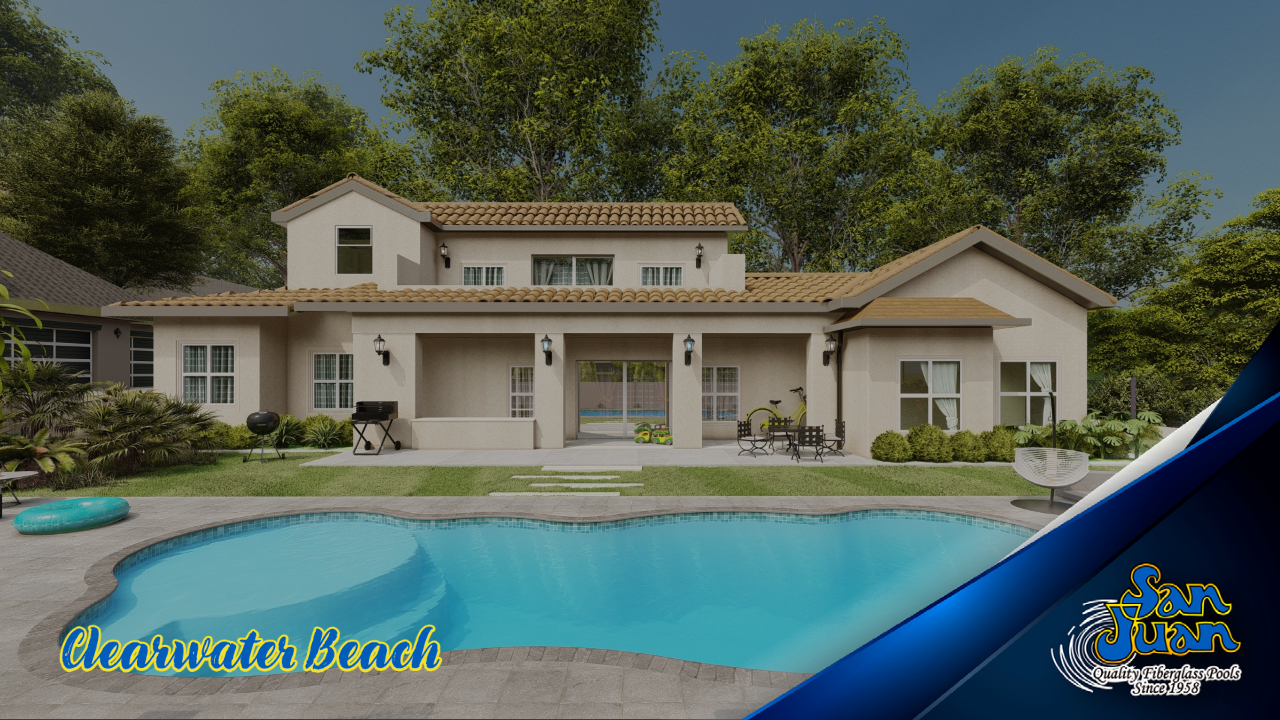 The Pool Specs
Width: 16′ O.D.

(15′ I.D.)

Length: 37′ O.D.

(36′ I.D.)

Depth: 6′ 6″
Surface Area: 455 SQFT
Volume: 11,300 Gallons

The Clearwater Beach: A Huge Beach Entry Design
In today's modern era, life is always evolving. From technology innovations to improvements in communication, health & travel – we live in a world that constantly changes. The same is true at San Juan Pools. With the introduction of the Clearwater Beach fiberglass pool, we've created a new classification of fiberglass swimming pools: the huge beach entry models!
This classification of fiberglass swimming pools offers a unique design that you won't find elsewhere. Once installed, our beach entries create a seamless entry into your outdoor oasis. With a wide entry space that is just inches deep, your senses immediately relax as your transported to a different time and place. No longer as you relaxing in your backyard in a quiet suburban neighborhood. Instead you're sitting in a serene lagoon at your favorite beach destination.
Rub on that suntan oil and bring your favorite book – it's time for you to sit beach side for a little while and escape the daily grind. And if you'd prefer to enjoy the space with a close friend or loved one – no problem. The beach entry of the Clearwater Beach is wide enough for two! Now you can enjoy a beach day for two right in your very own backyard.
Cast Away on your Favorite Floating Raft
If you've spent enough time onshore on the Clearwater Beach entry and would like to cast out for deeper waters, you're free to do so! The Clearwater Beach provides a wide swimming pool basin large enough for 3-4 bathers to comfortably float and relax together. You'll enjoy the calming movement of water beneath your raft and forget all about the daily demands that dissipated the moment you walk outdoors to this serene oasis.
Additionally, if you have some kids with lots of energy, the Clearwater Beach offers the perfect space for lap swimming and water games. With a maximum depth of 6′ 6″ – we only recommend the Clearwater Beach for swimmers with intermediate skill levels. From noddle raft races, to sharks and minnows, treasure hunt, marco polo and much more – your children have plenty of room to be loud, fun and just kids!
The Huge Beach Entry: Soak Up a Soothing Getaway
Of course, you don't always have to give up your Clearwater Beach to the kids. We suggest giving yourself some quiet time throughout the month. Turn on the LED color changing pool lights and pool heater for a relaxing night at the beach. Grab your favorite beach chair, turn on some relaxing music and favorite LED light show and adult beverage. The night is yours to soak in, relax and enjoy time with your spouse or loved ones.
If you have an interest in creating a unique layout for your outdoor living space, we have hundreds of pool builders (dealers) who can make that happen! Our dealers are located all around the world and are available to assist you with making your outdoor dreams come to life! Just select our Dealer Locator on your website to obtain information on a dealer located within your area. It's your first step towards creating your new outdoor backyard for home and family!