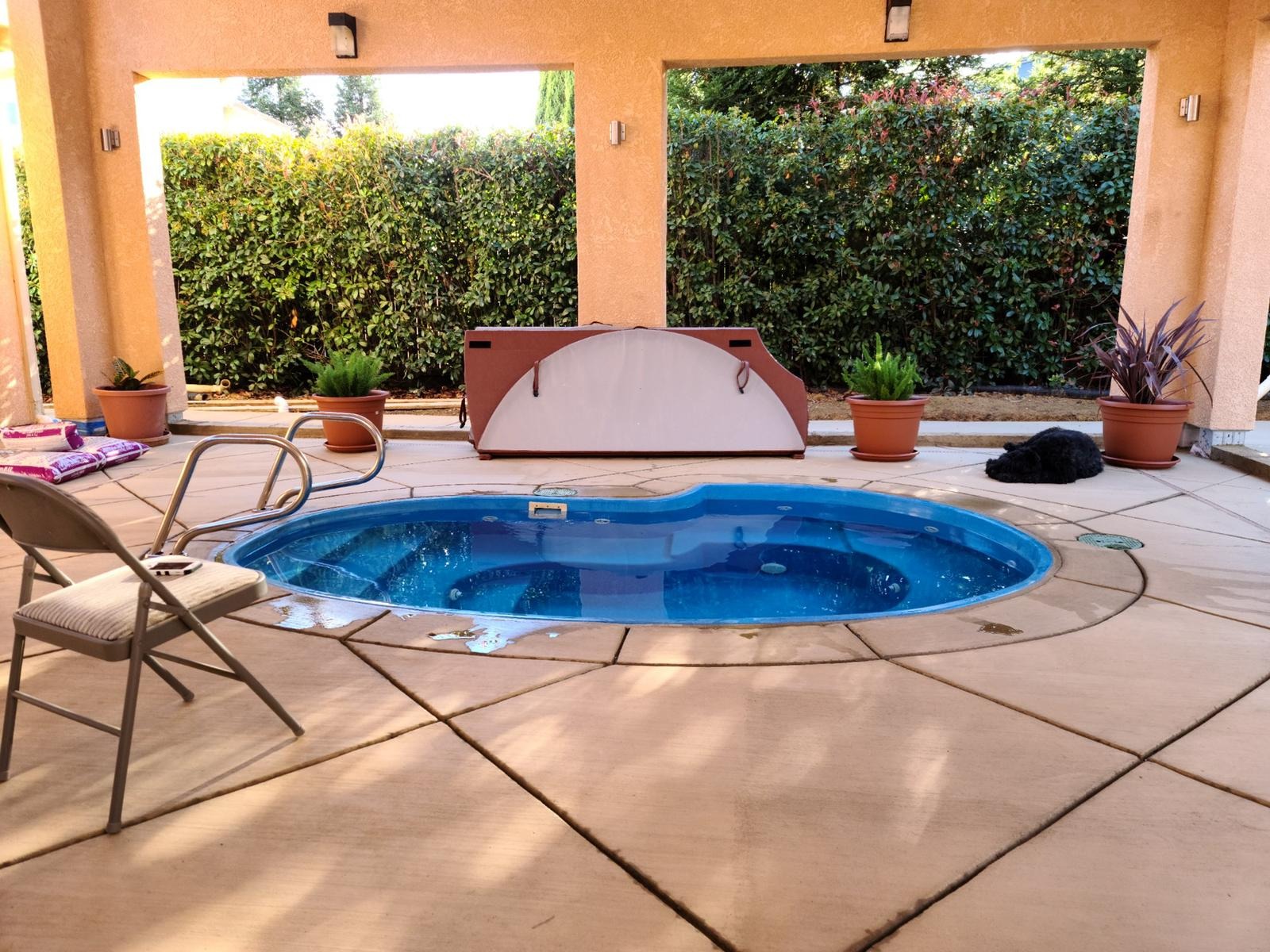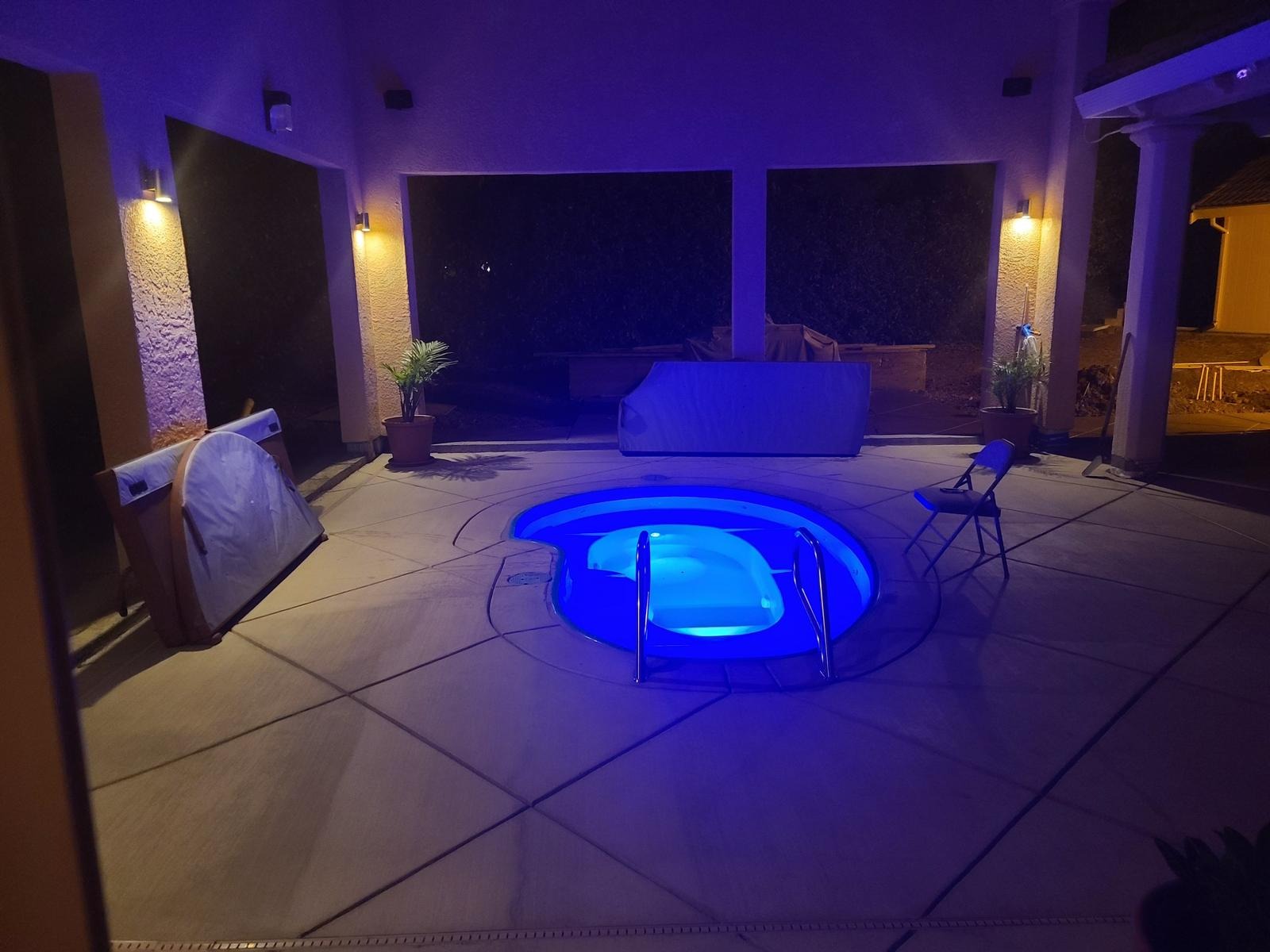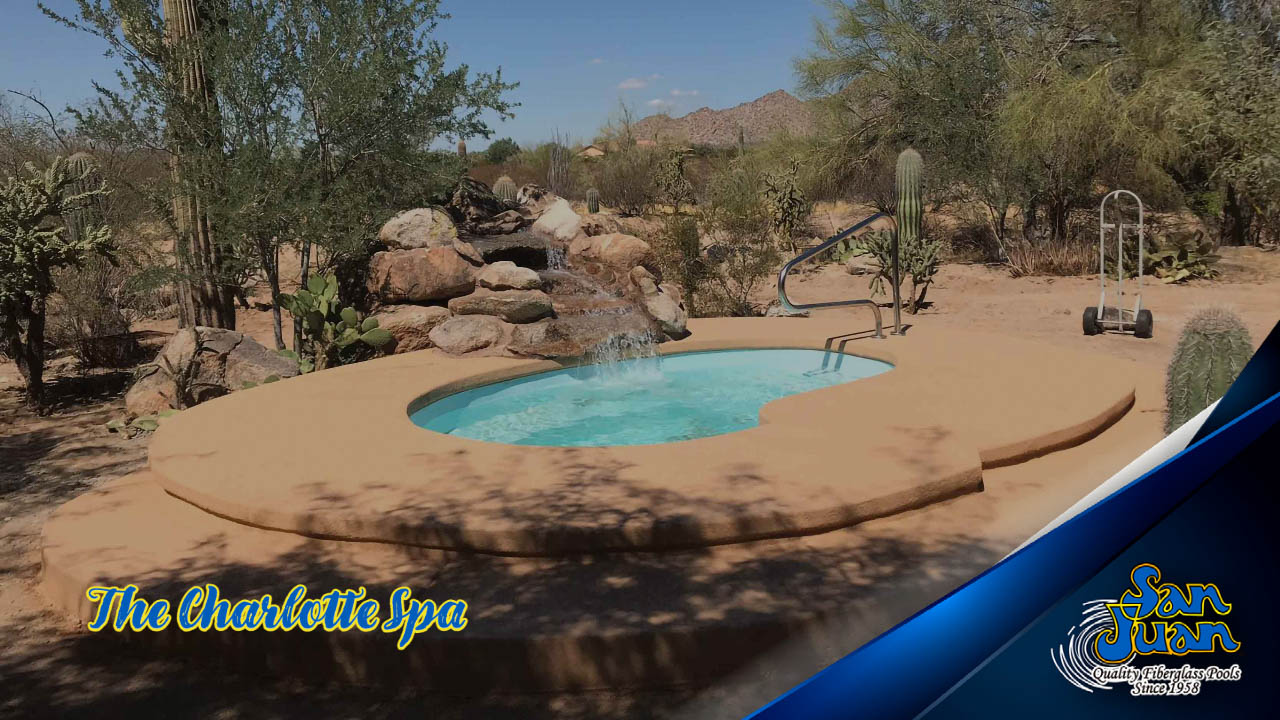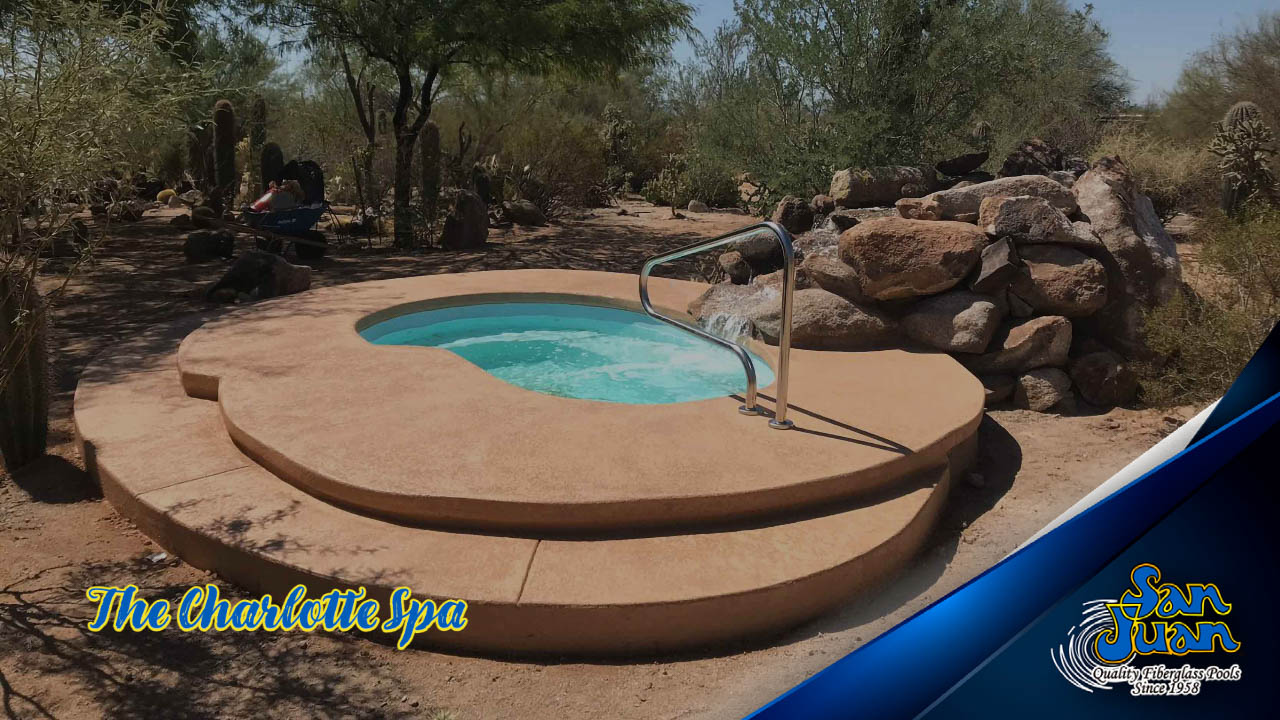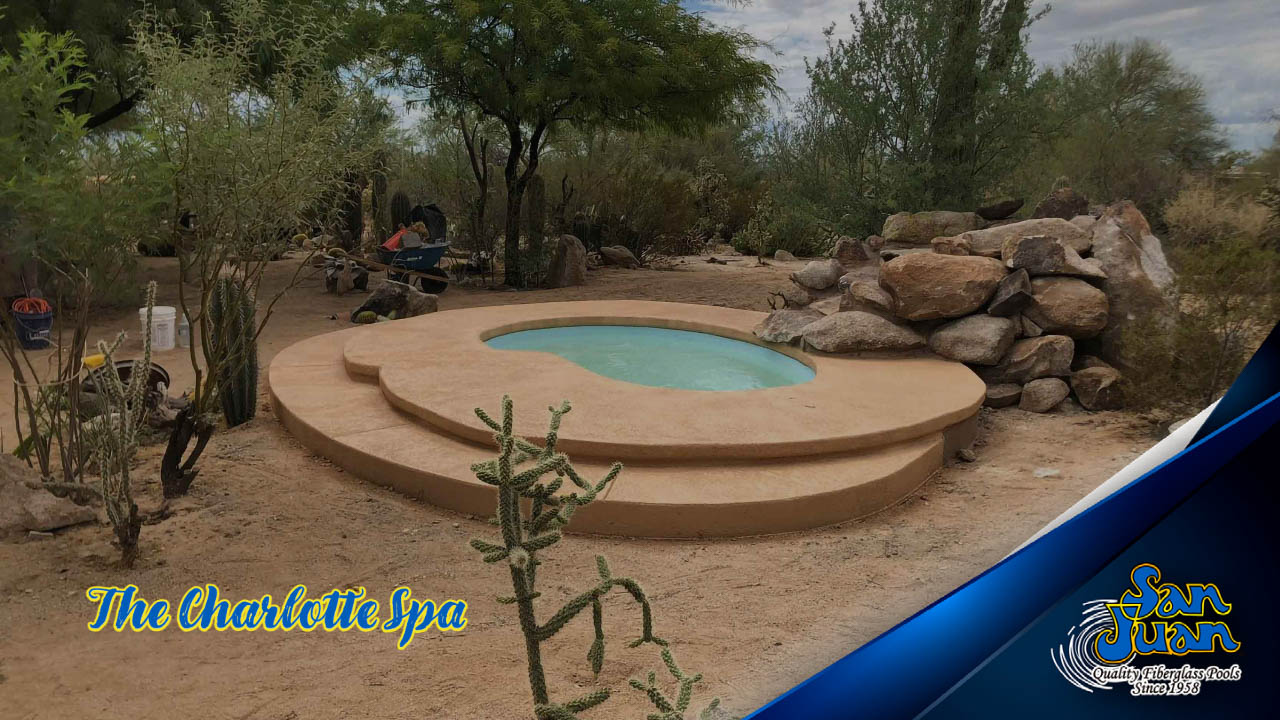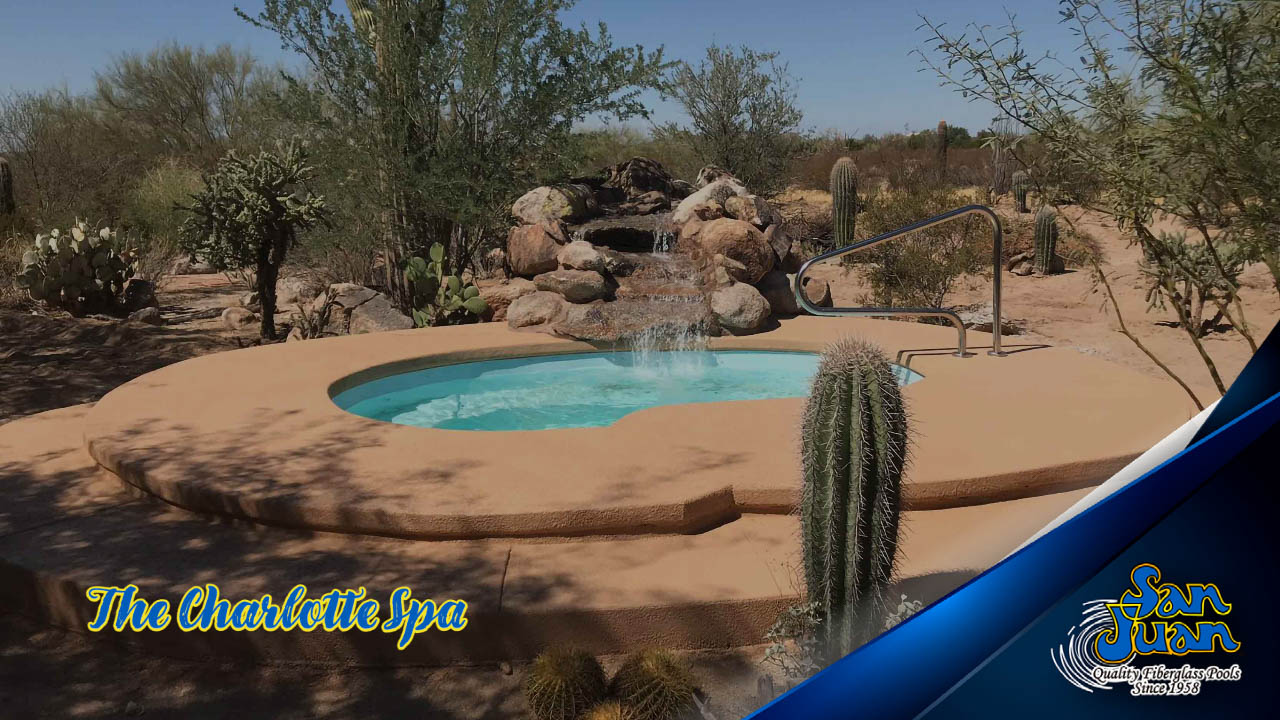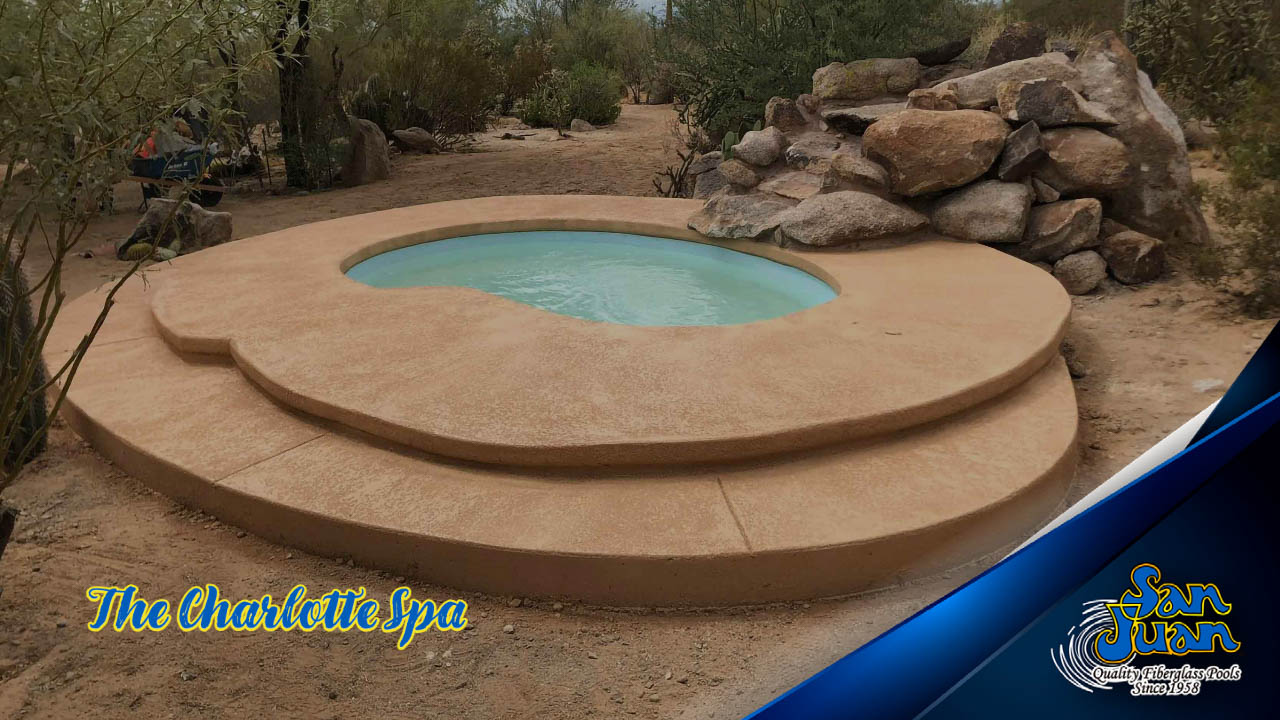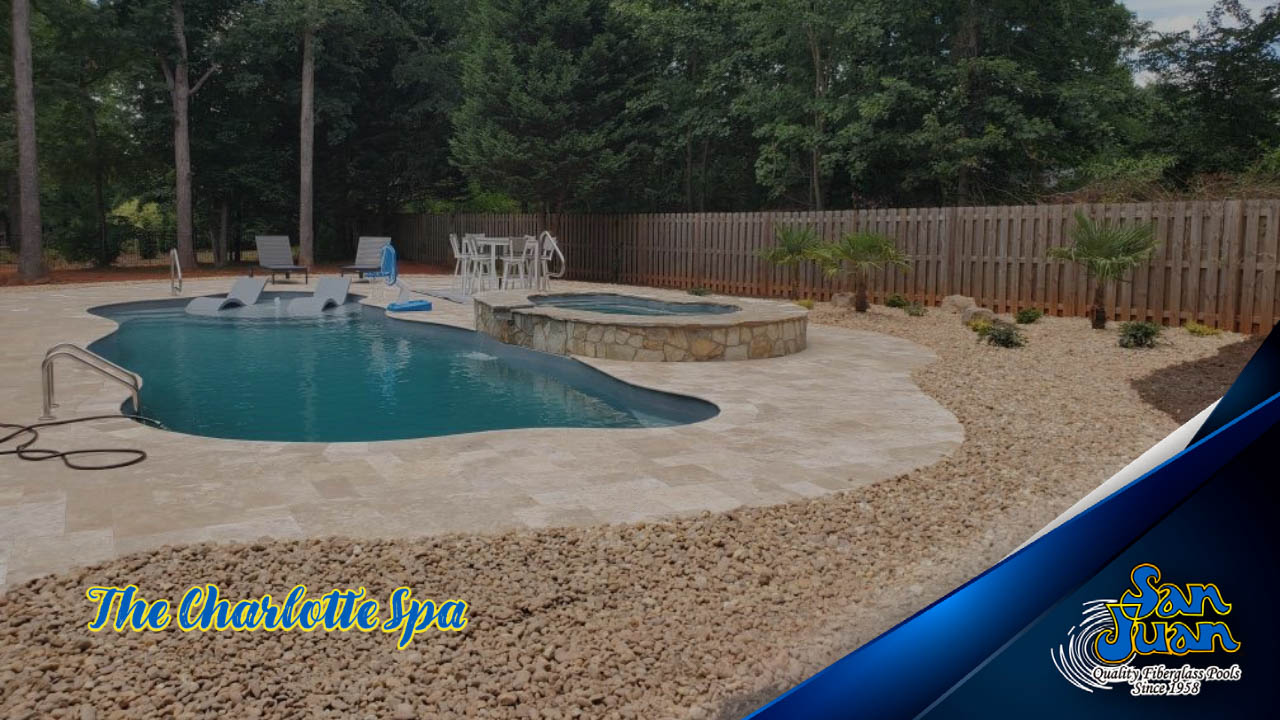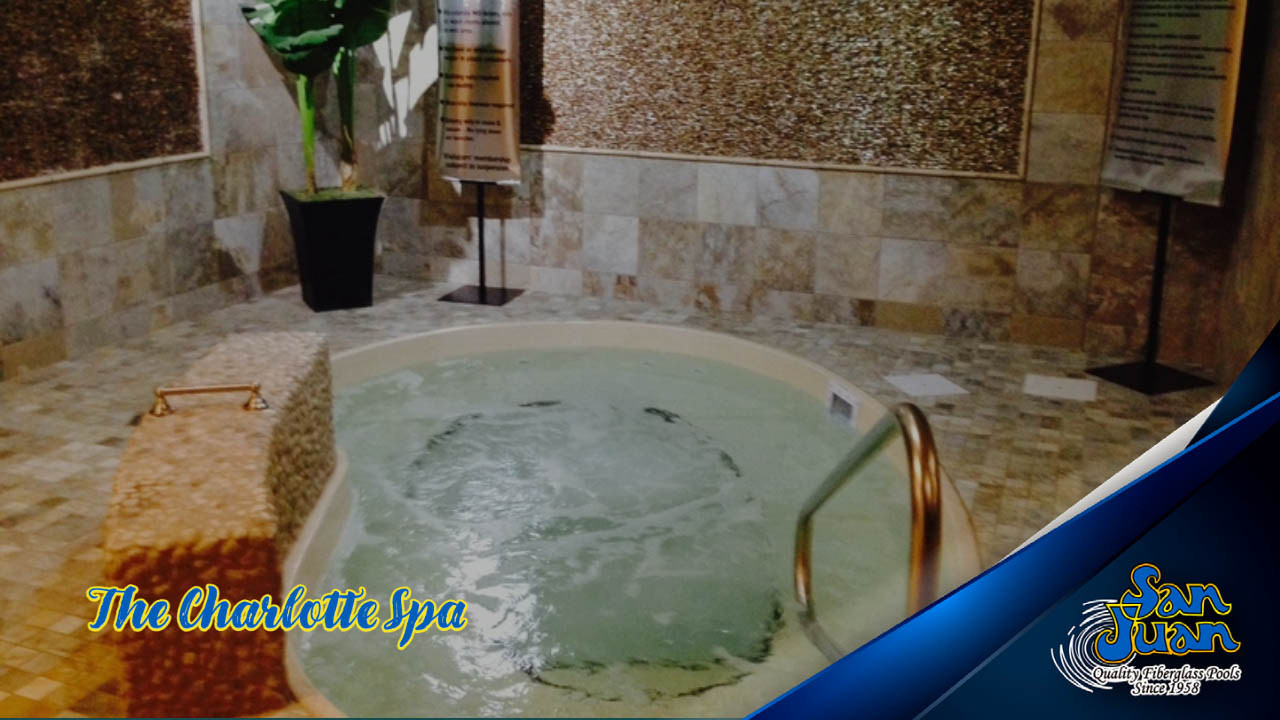 Charlotte Spa - 06.15.22 - WhatsApp Image 2022-06-03 at 8.44.47 AM (1)
Charlotte Spa - 06.15.22 - WhatsApp Image 2022-06-03 at 8.44.47 AM (3)
Charlotte Spa - 06.15.22 - WhatsApp Image 2022-06-03 at 8.44.47 AM
The Charlotte Spa – A Relaxing Kidney Shaped Fiberglass Spa
The Charlotte Spa – A Relaxing Kidney Shaped Fiberglass Spa
The Charlotte Spa is a quaint fiberglass spa with a kidney shape
The Charlotte Spa is a quaint fiberglass spa with a kidney shape
The Charlotte Spa is designed to work well in indoor swimming facilities
The Charlotte Spa is designed to work well in indoor swimming facilities
The Charlotte Spa – A Relaxing Kidney Shaped Fiberglass Spa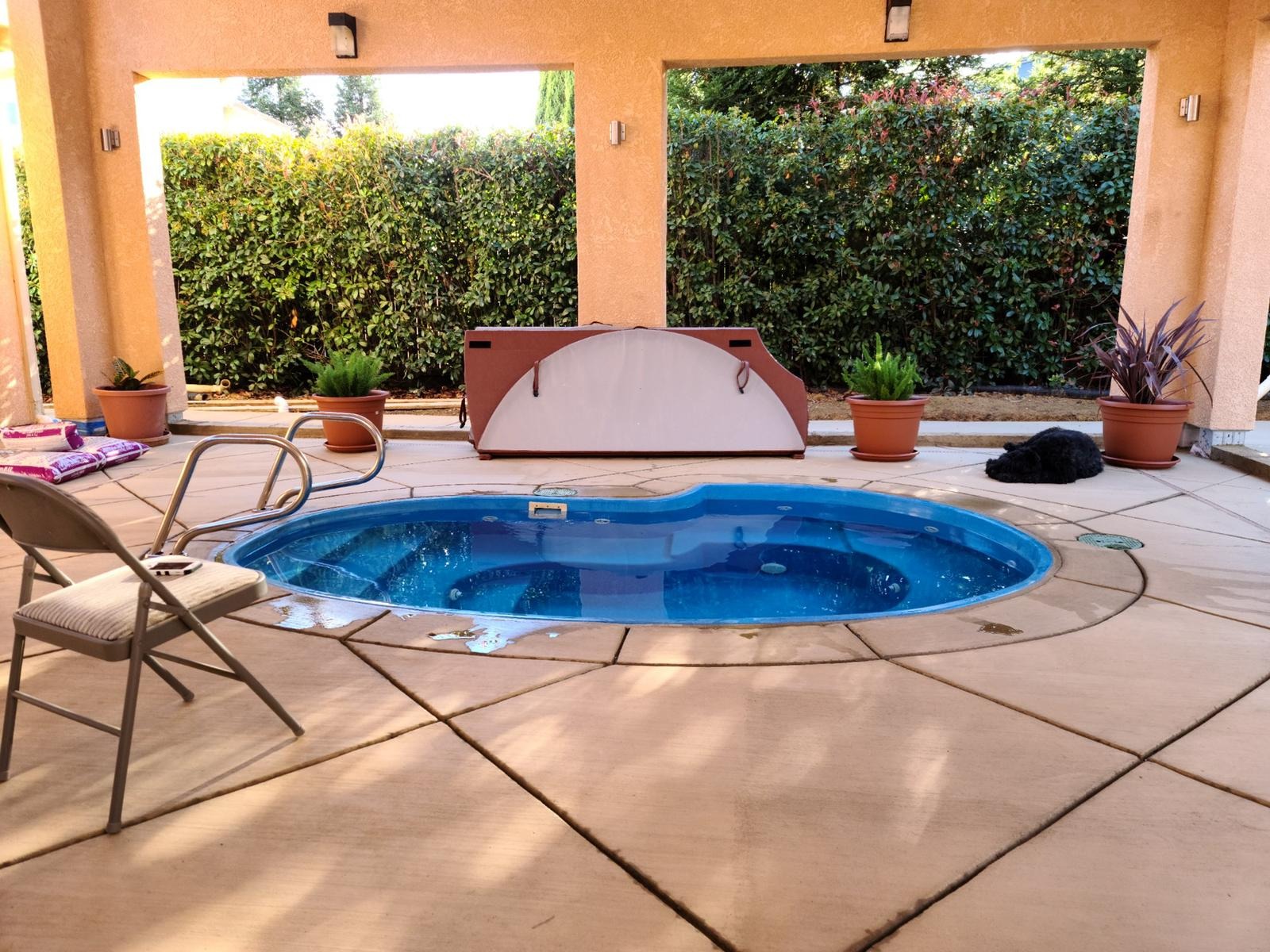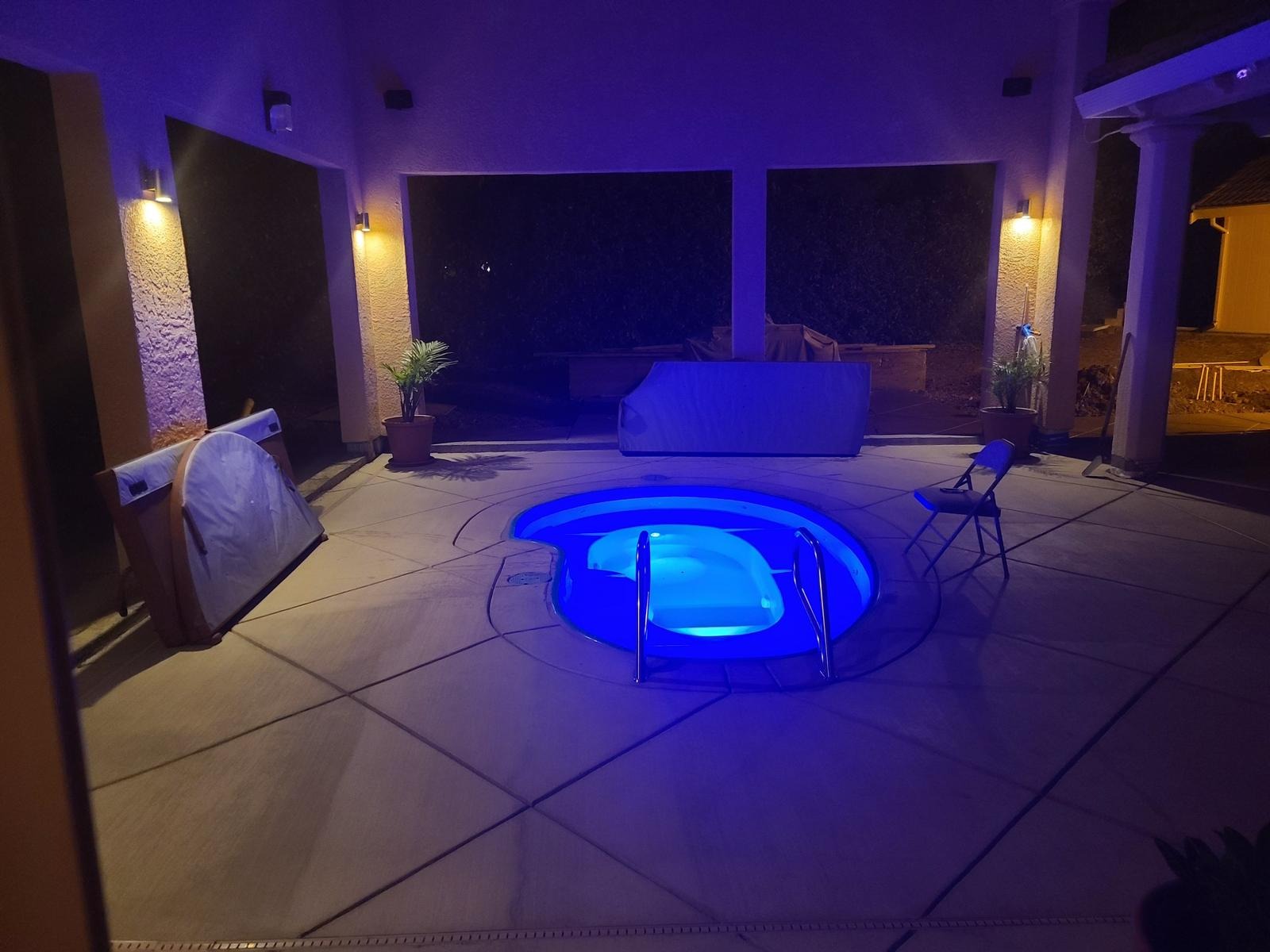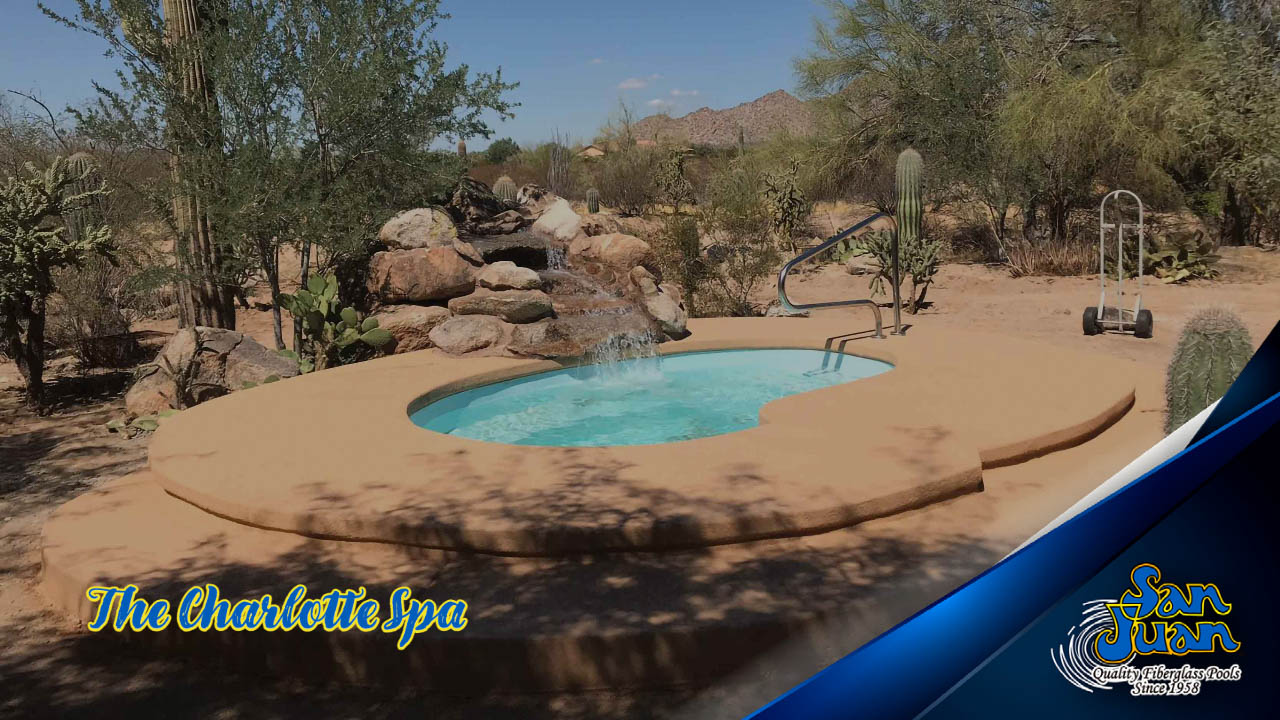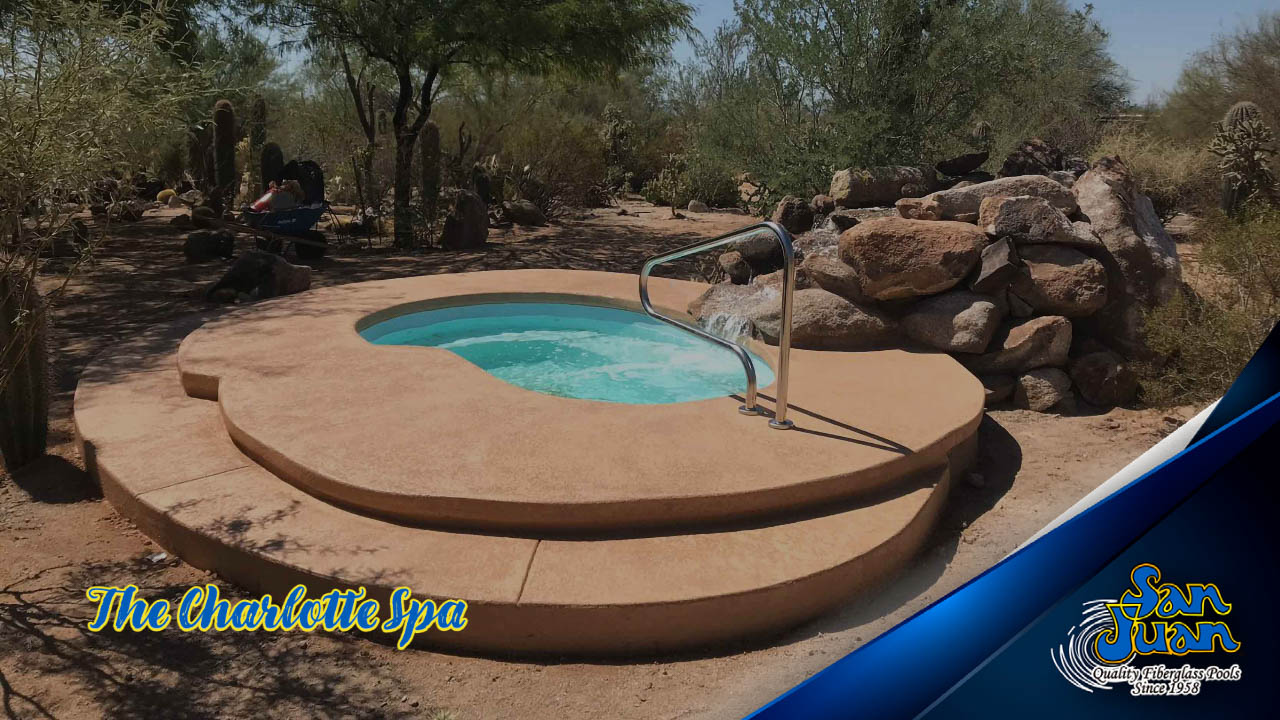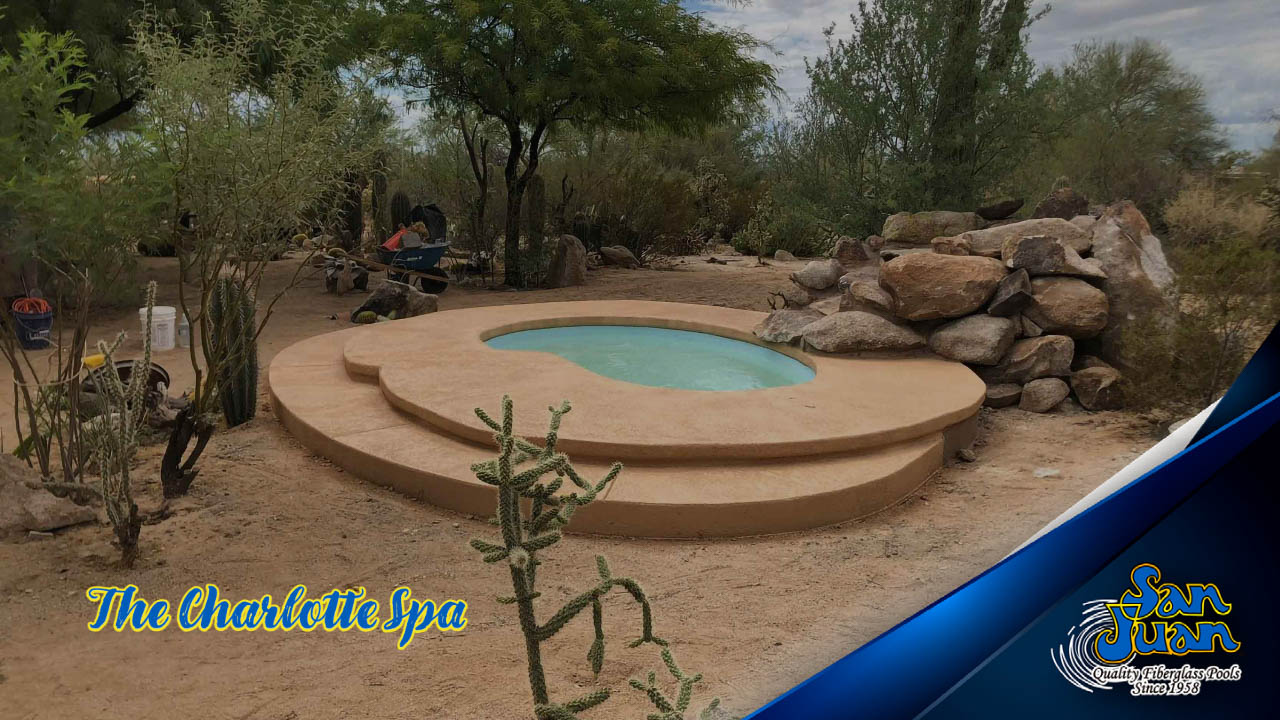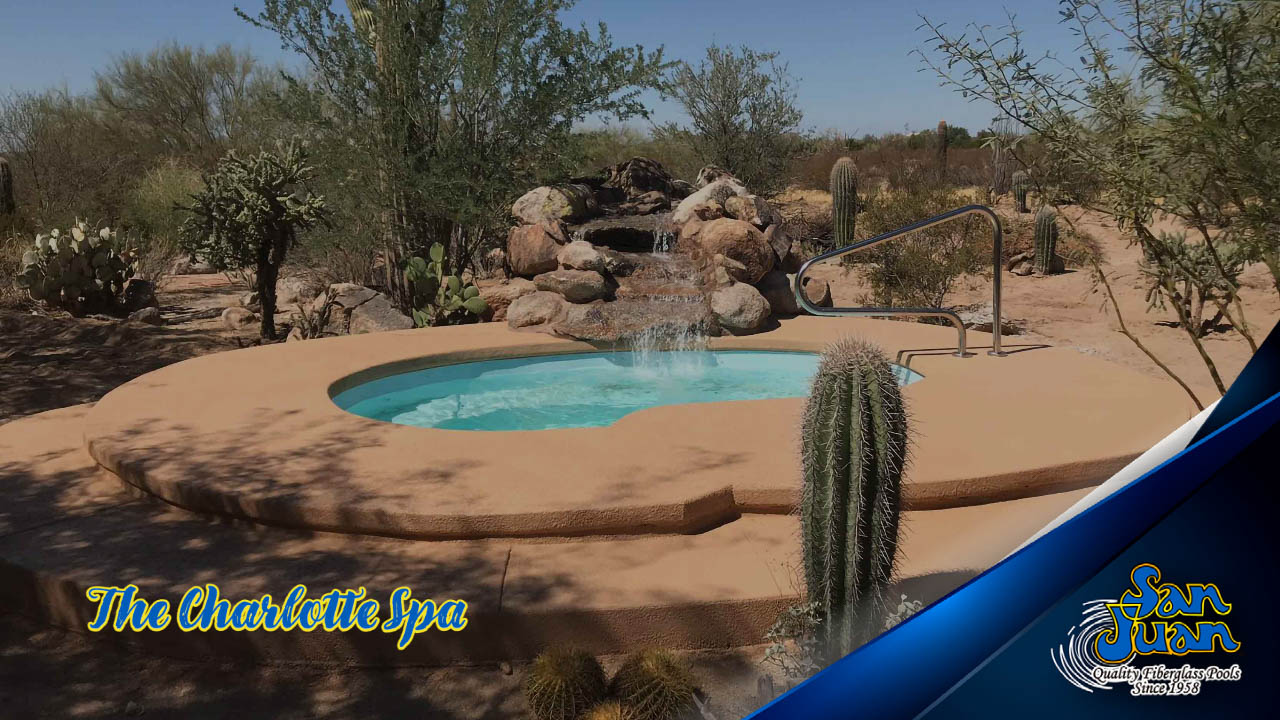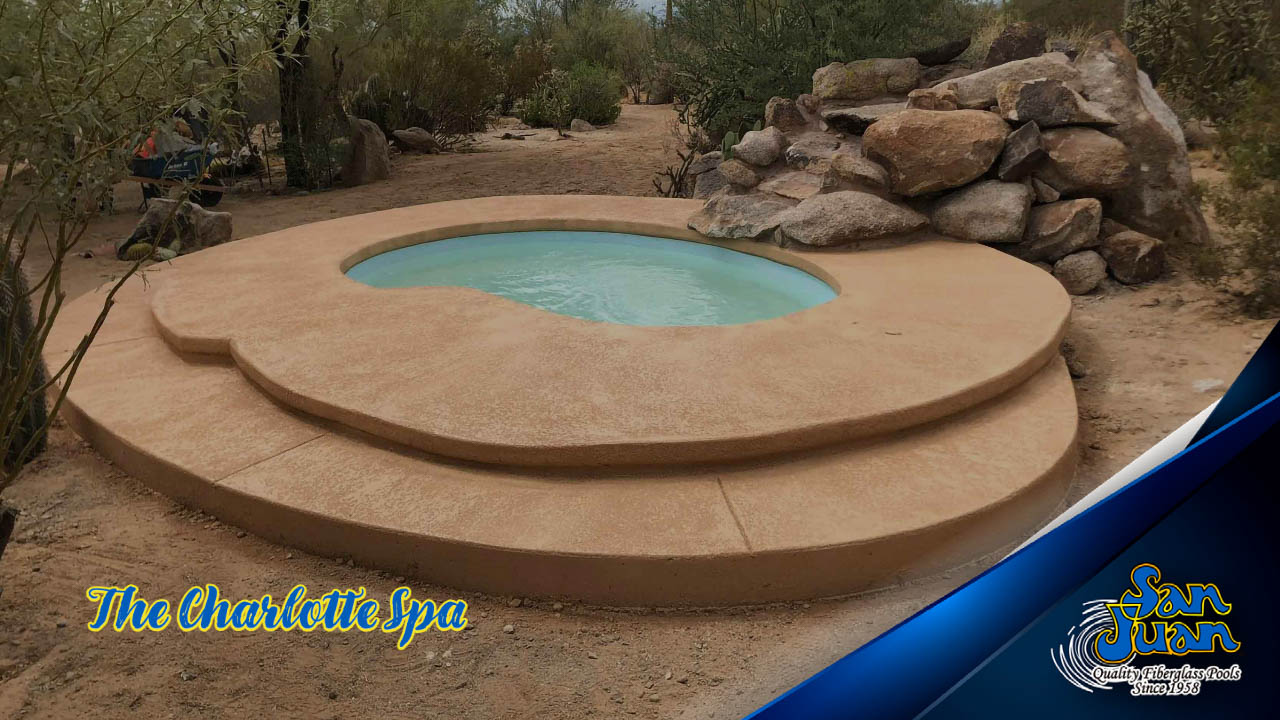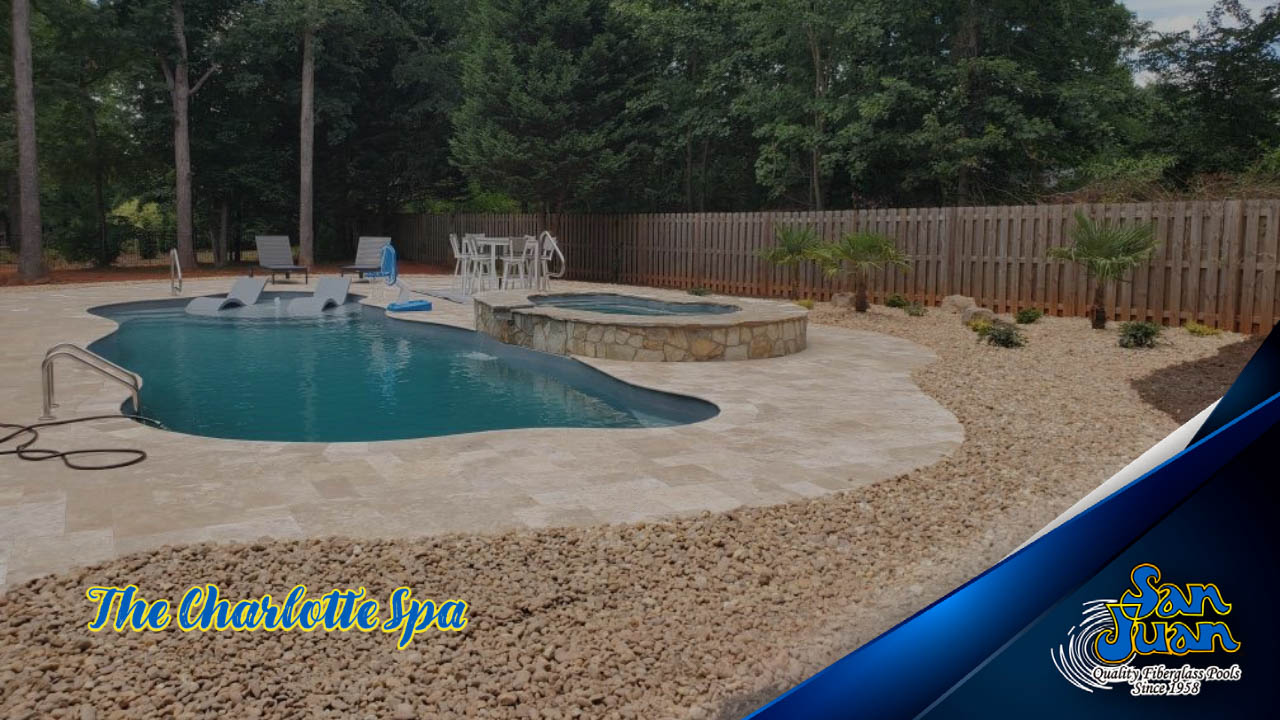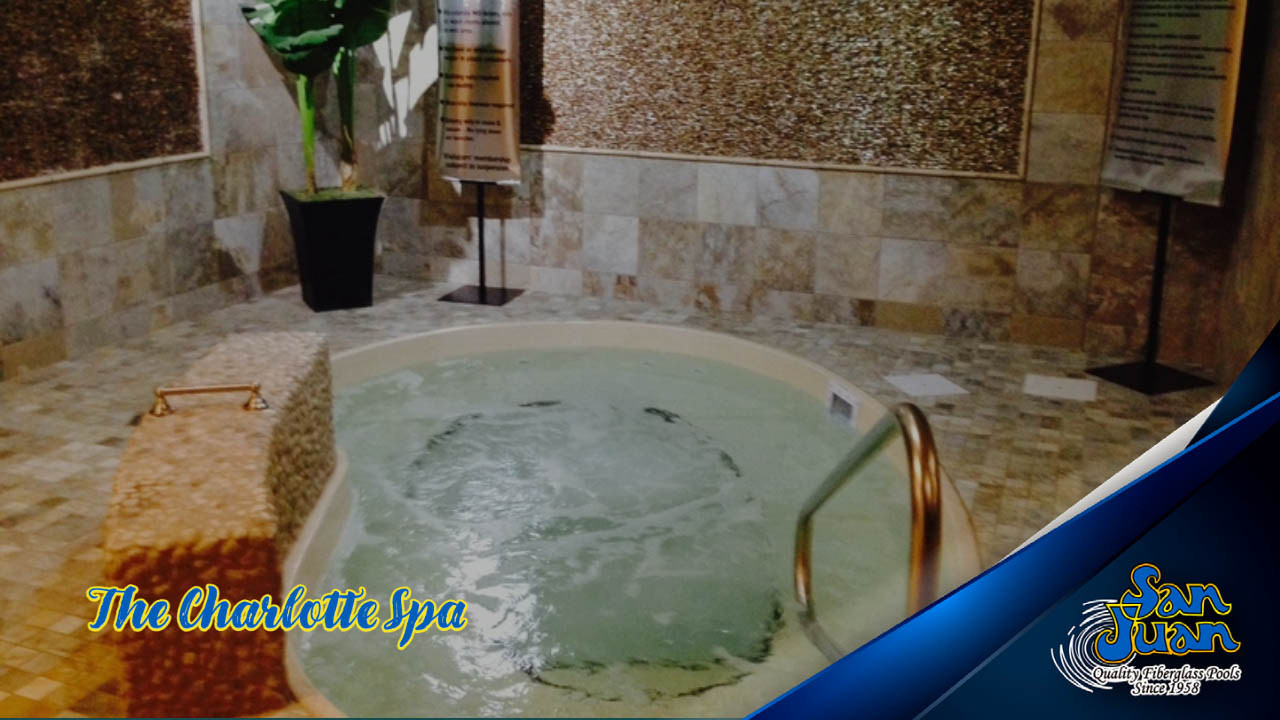 The Spa Specs
Width: 8′ O.D.

(7′ 5″ I.D.)

Length: 12′ O.D.

(11′ 5″ I.D.)

Depth: 3′ 1″
Surface Area: 64 SQFT
Volume: 780 Gallons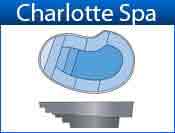 The Charlotte Spa – A Relaxing Kidney Shaped Fiberglass Spa
Now it's time to focus on a new classification of fiberglass spas by San Juan Pools. The Charlotte Spa fits in it's own classification of spas due to its smaller frame which holds only 780 Gallons & 8-10 bathers.
The Charlotte Spa is designed to work well in indoor swimming facilities. In addition, we often receive requests from hotels, health clubs or even therapy spa facilities for a spa that will fit within a small space. When we receive these phone calls we often suggest the Charlotte Spa. Its petite frame, overall length of only 12′ and maximum depth of 3′ 1″ makes it a friendly and comfortable spa for all ages.
Of course we also service the other side of the spectrum: pool owners looking to add a fiberglass spa to add their backyard. This spa can easily fit in most backyards and only requires a maximum surface area of 64 SQFT. This makes it an easy addition to almost any backyard. Or you can purchase it for a new construction and receive your fiberglass pool at the same time!
Holds 780 Gallons & 8-10 Bathers
As previously stated, the Charlotte Spa holds up to of 780 Gallons. This is a modest size and can comfortably fit up to 8-10 bathers. Therefore, it is a perfect choice for small families or those who foresee themselves using it for personal or limited group usage.
Perfect Addition to a Fiberglass Pool
If you are purchasing the Charlotte Spa for an add-on to a backyard swimming pool, you will enjoy the benefits of owning an outdoor spa for years to come! It is the perfect way to extend the duration of your swimming season. From Early Spring to Late Fall (even Winter in southern states) you can hop outside and soak in the lush outdoor environment. Chill won't be much of a factor once you've cranked up your heater and soak in the soothing tide of this kidney shaped spa!
The Features of The Charlotte Spa
The Charlotte Spa is a moderate sized fiberglass spa that holds up to 780 Gallons and fits 8-10 bathers. You'll enjoy it's compact size that only requires a total surface area of 64 SQFT. It is designed with a Kidney Shape & Flat Bottom layout for user comfort.
This spa is designed to work wonderfully in both indoor and outdoor environments. Many health clubs, hotels and therapy spas love the Charlotte Spa for its compact shape. It fits very easily in small rooms and can provide lots of benefits to your residents and customers!
If you'd like to receive some additional information pertaining to the Charlotte Spa just fill out our Contact Form! We'd love to get you in touch with one of our San Juan Pools approved dealers!