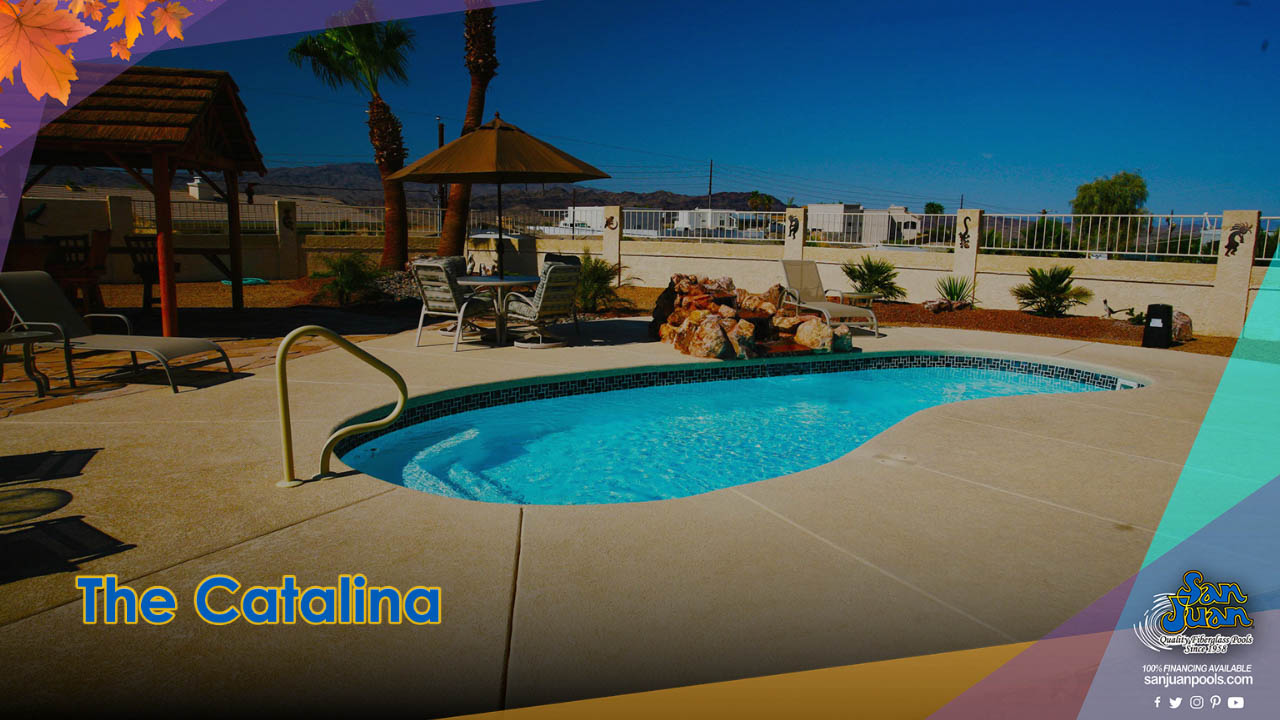 The Catalina – A Kidney Shaped Design
The Catalina is a tried and true fiberglass swimming pool that we've sold for several decades! This swimming pool is a conservative Kidney Shape with a shallow end entry step and deep end of 5′ 9″. Many of our customers appreciate the simple design of the Catalina and the easy pool maintenance it offers.
Calculating Water Turn Over – Pool Care 101
A little technical knowledge, free for your benefit! All residential swimming pools require a complete "water turnover" in 8 hours. Water Turnover is defined as the amount of time necessary to filter the entire body of water through your filtration system. An 8 hour turnover on The Catalina requires a minimum flow of only 14 gallons a minute!
This is exceptional savings and a reduction in your monthly energy bill! Rather than spending $100+ on monthly energy costs (common on large gunite swimming pools), The Catalina will cost much less to operate. You can save even greater on monthly energy usage, especially if you pair it with a variable speed pump. If this triggers some interest, we recommend you contact our dealers for more information!
The Features of The Catalina
With a total water volume of only 6,800 gallons, we classify it as part of our Medium Size pool family. The Catalina is an excellent addition to Urban environments with small backyard spaces. By the way, don't worry about our ability to install our fiberglass pool shells in tight backyard spaces. San Juan Pools has some talented dealers who utilize cranes and lifting equipment to get the job done, every time!
Secondly, the shallow end steps provide a great area for family and guests to rest and connect. We recommend utilizing a handrail to boost the safety of your shallow end entry steps. Lastly, we've added a deep end swim-outswim out seat that provides another comfortable area to rest between swim sessions.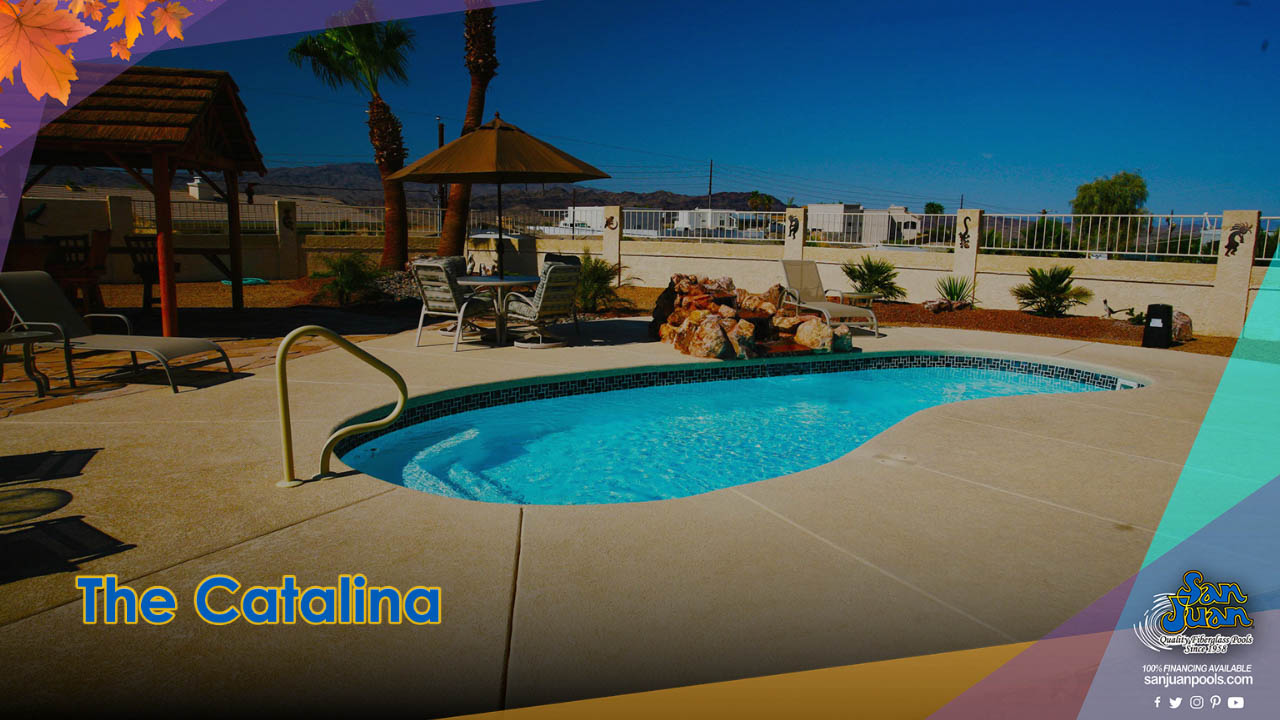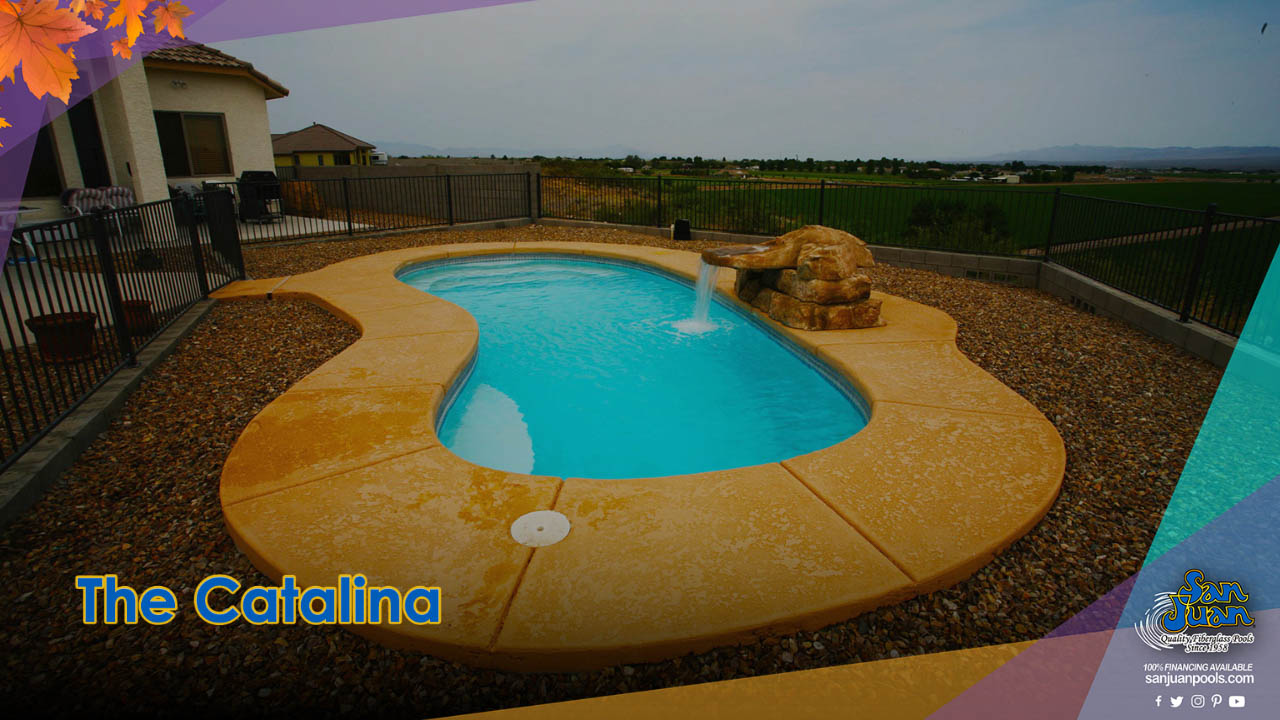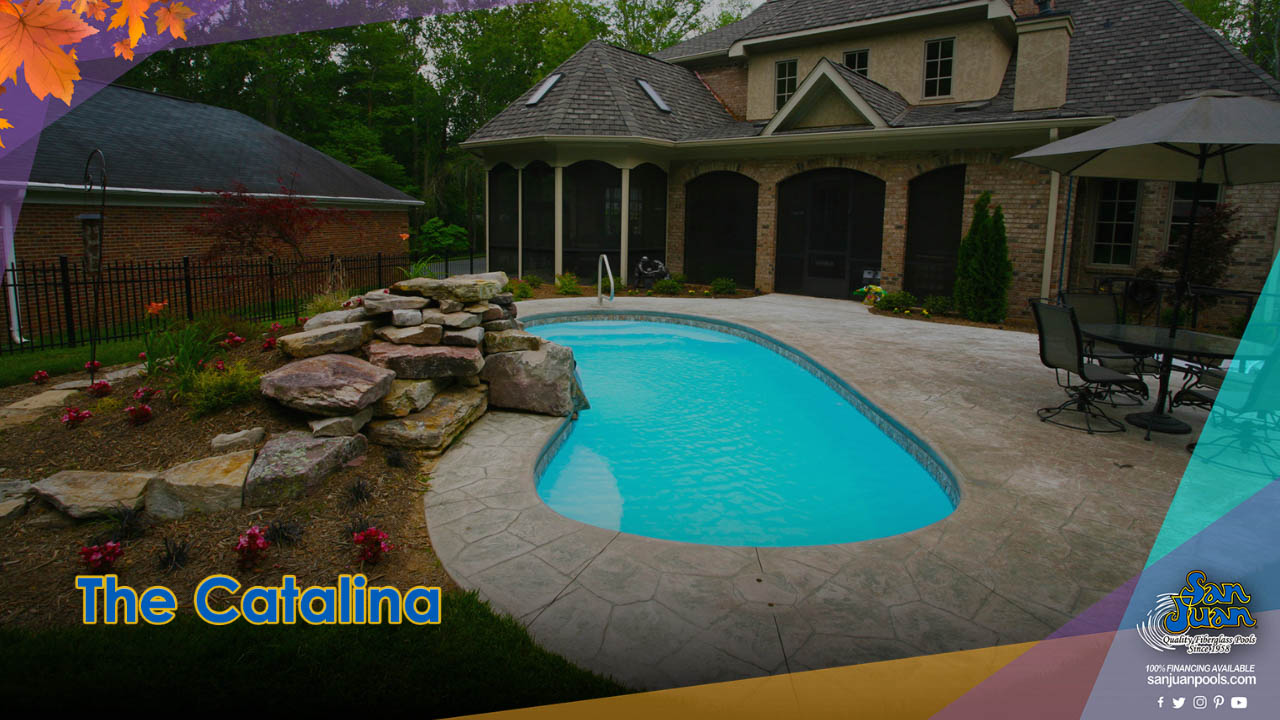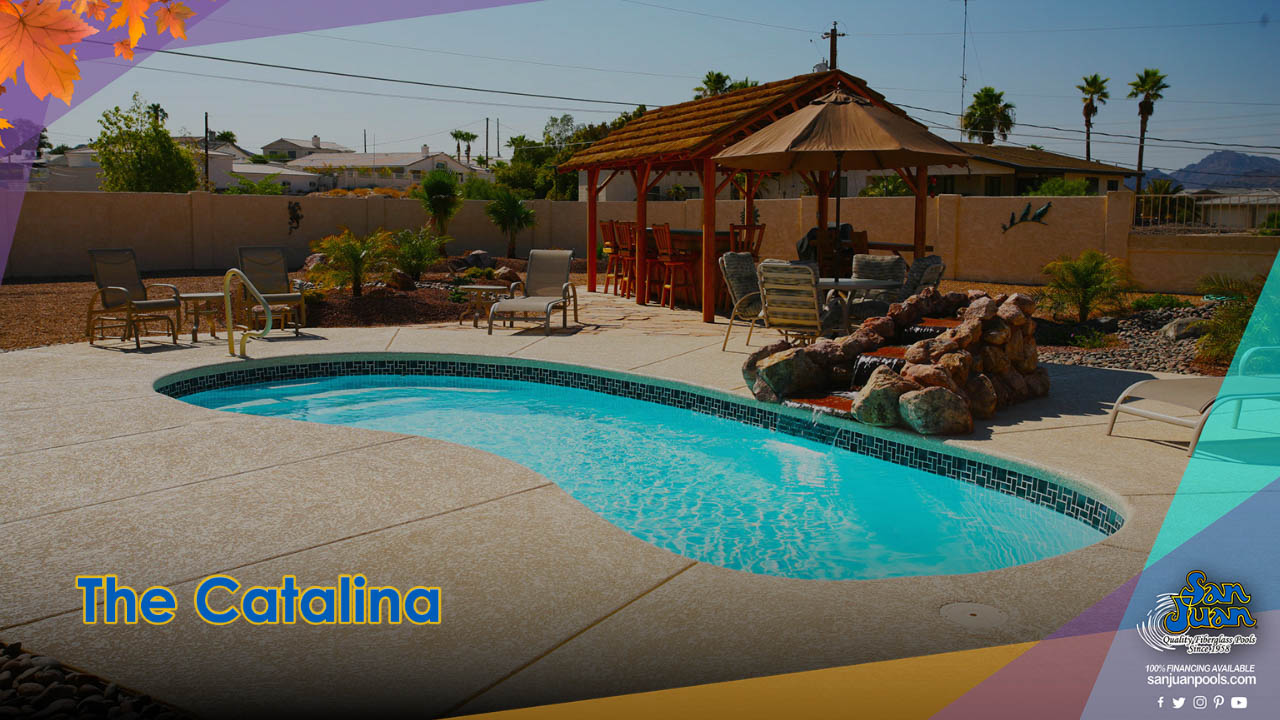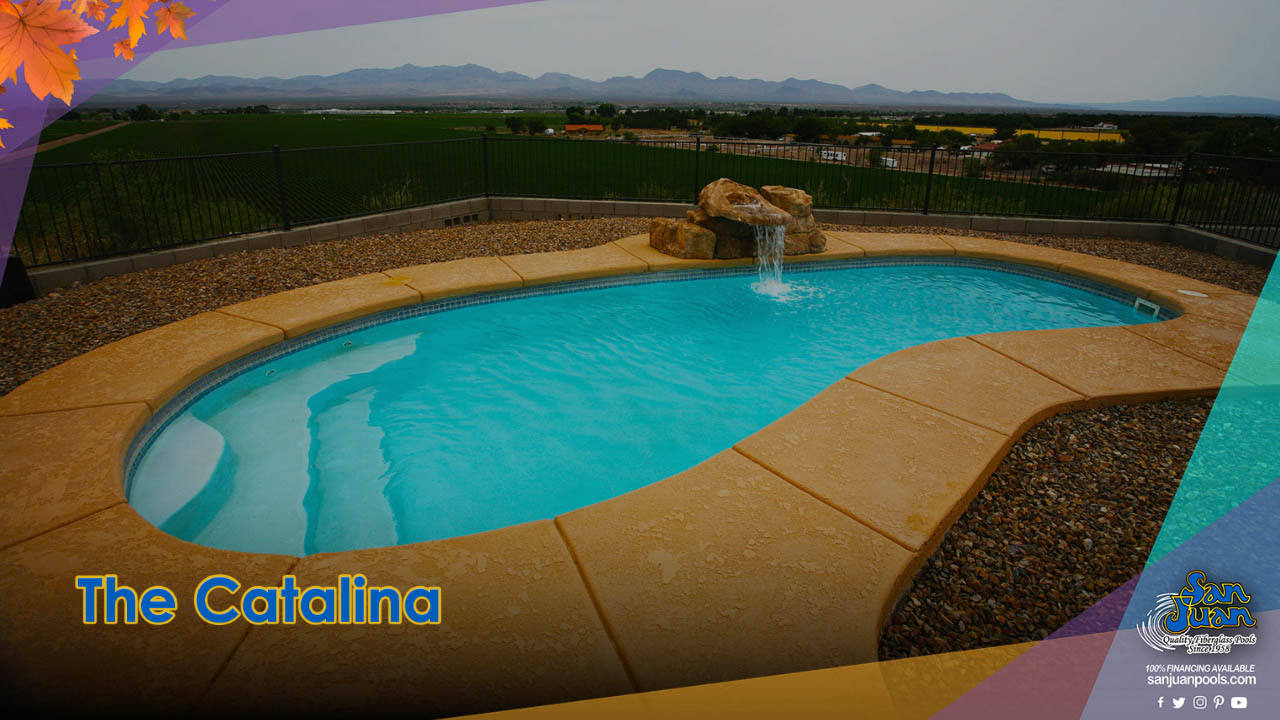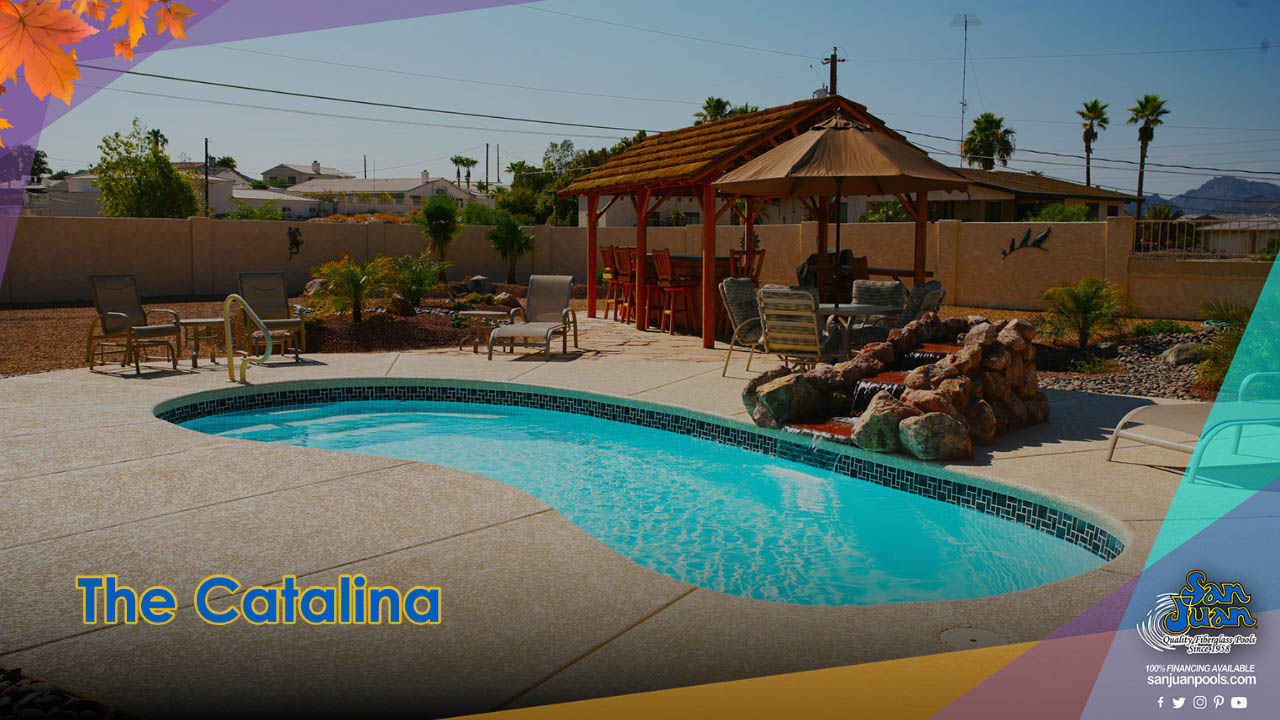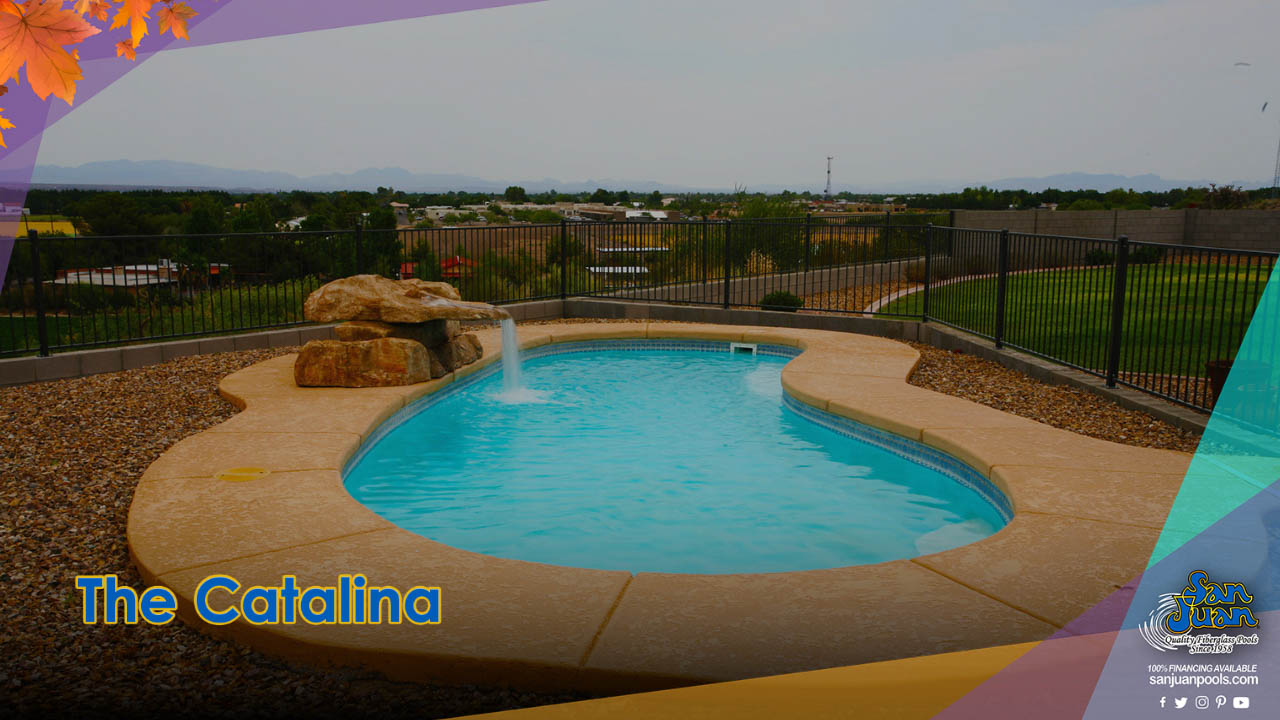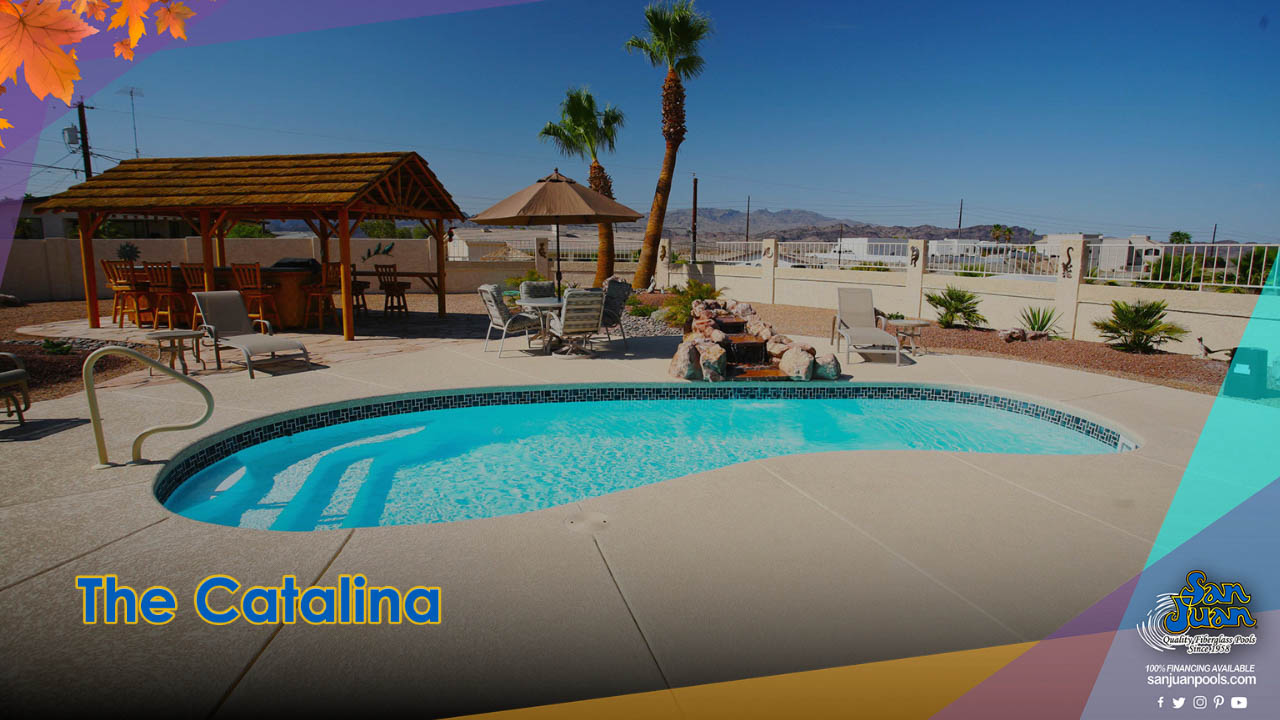 The Catalina – A Kidney Shaped Design
The Catalina – A Kidney Shaped Design
The Catalina is an excellent addition to Urban environments with small backyard spaces
The Catalina is an excellent addition to Urban environments with small backyard spaces
The Catalina is an excellent addition to Urban environments with small backyard spaces
The Catalina is an excellent addition to Urban environments with small backyard spacesThe Catalina – A Kidney Shaped Design
The Catalina is an excellent addition to Urban environments with small backyard spaces
The Catalina is an excellent addition to Urban environments with small backyard spaces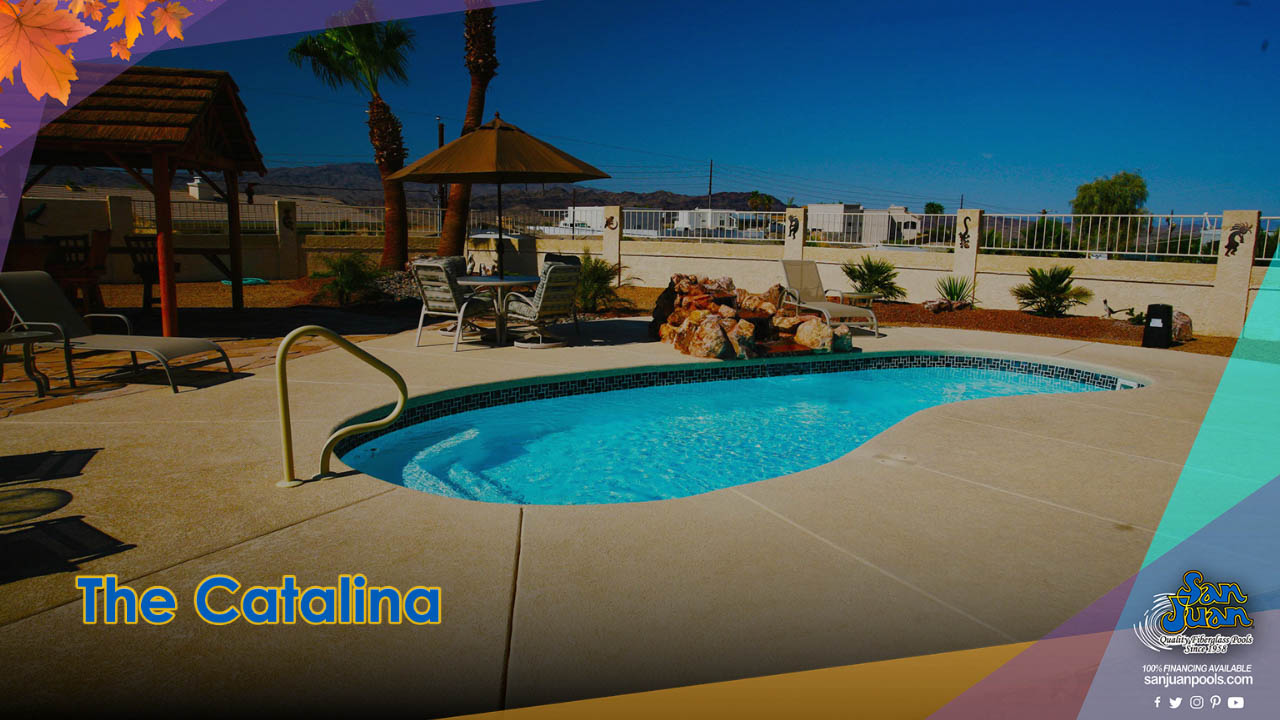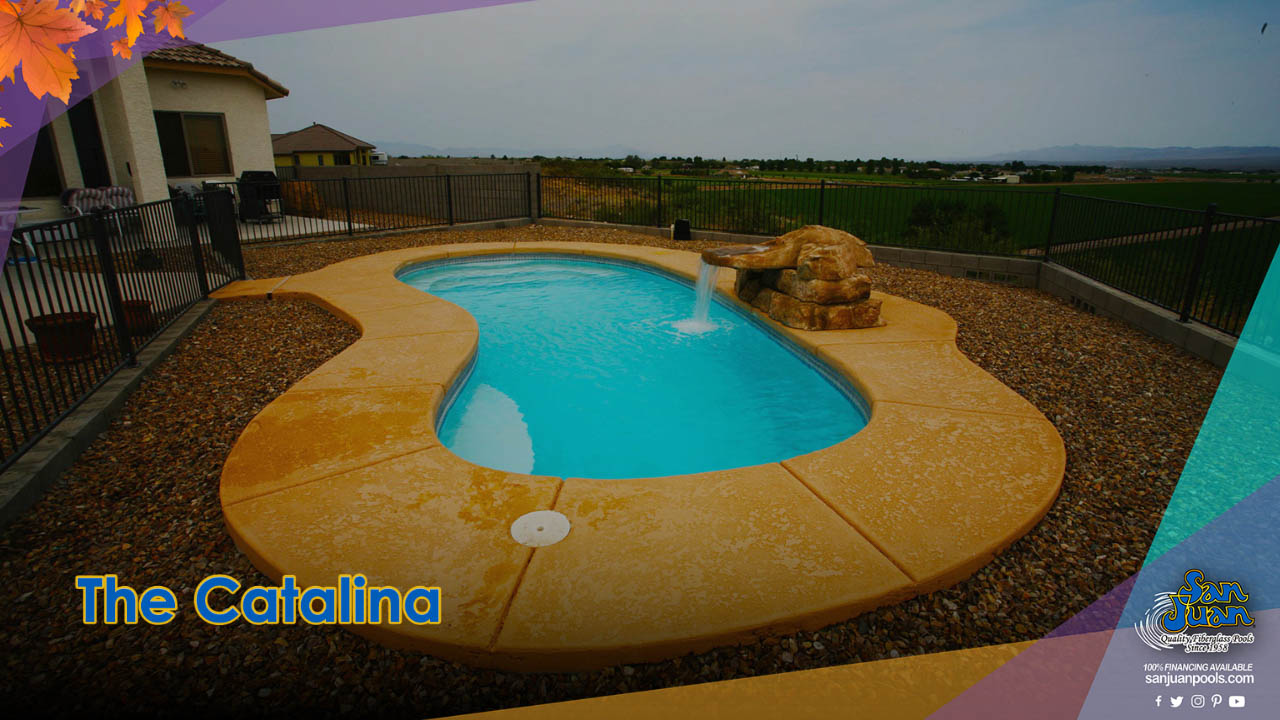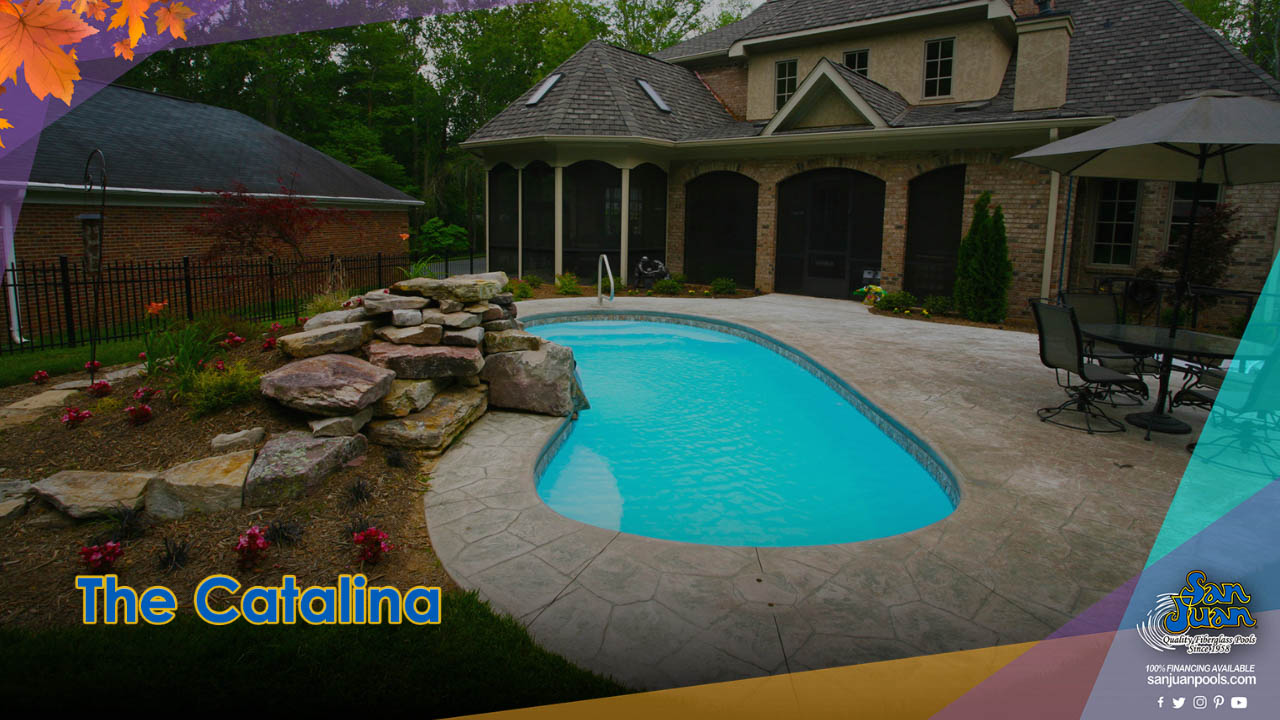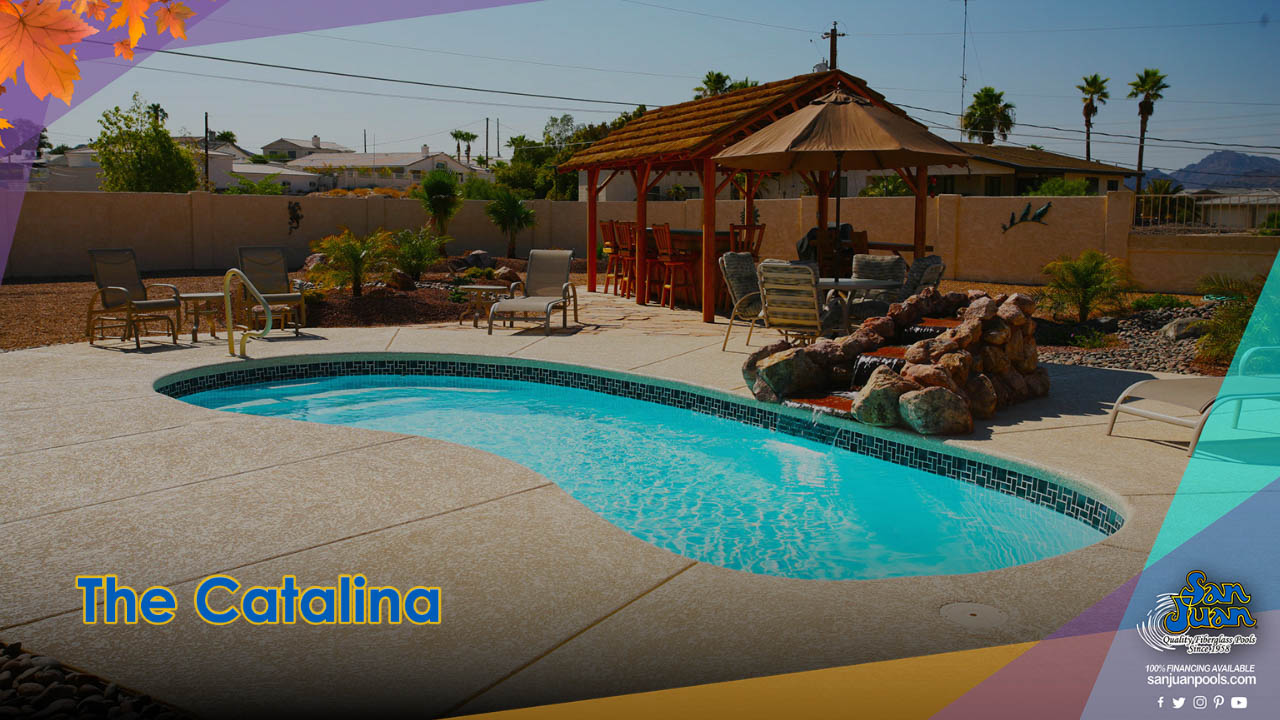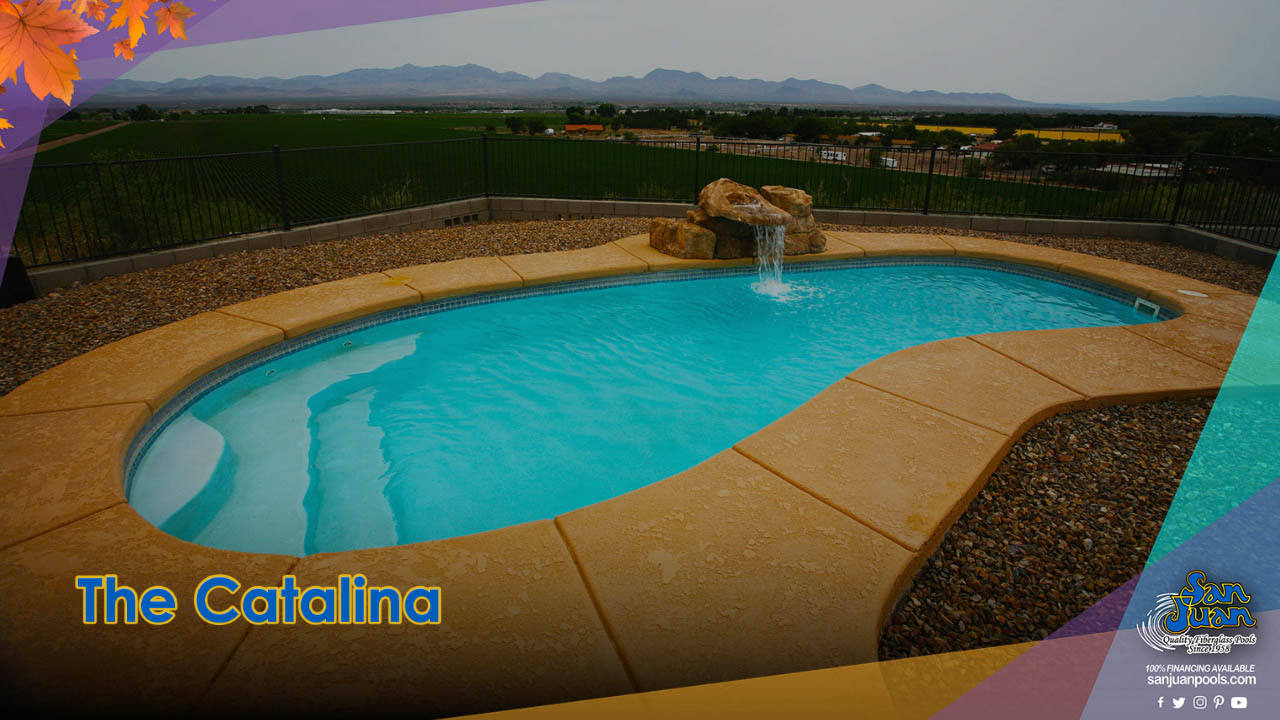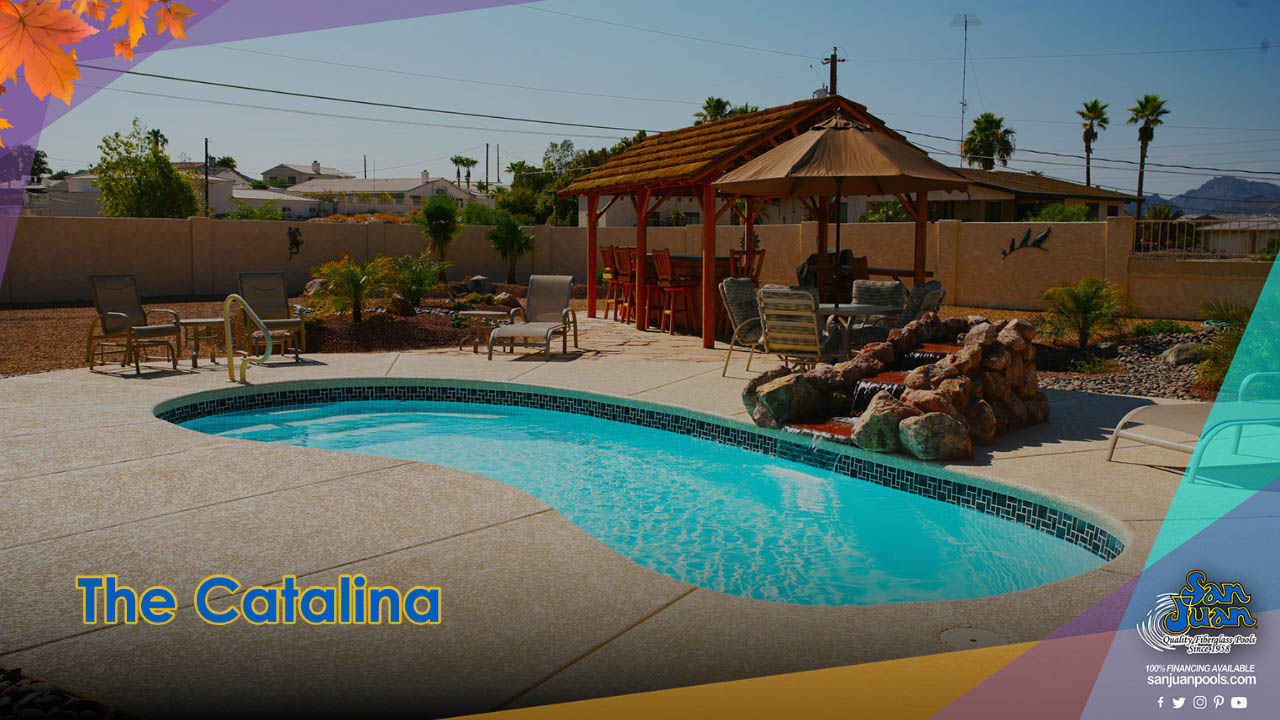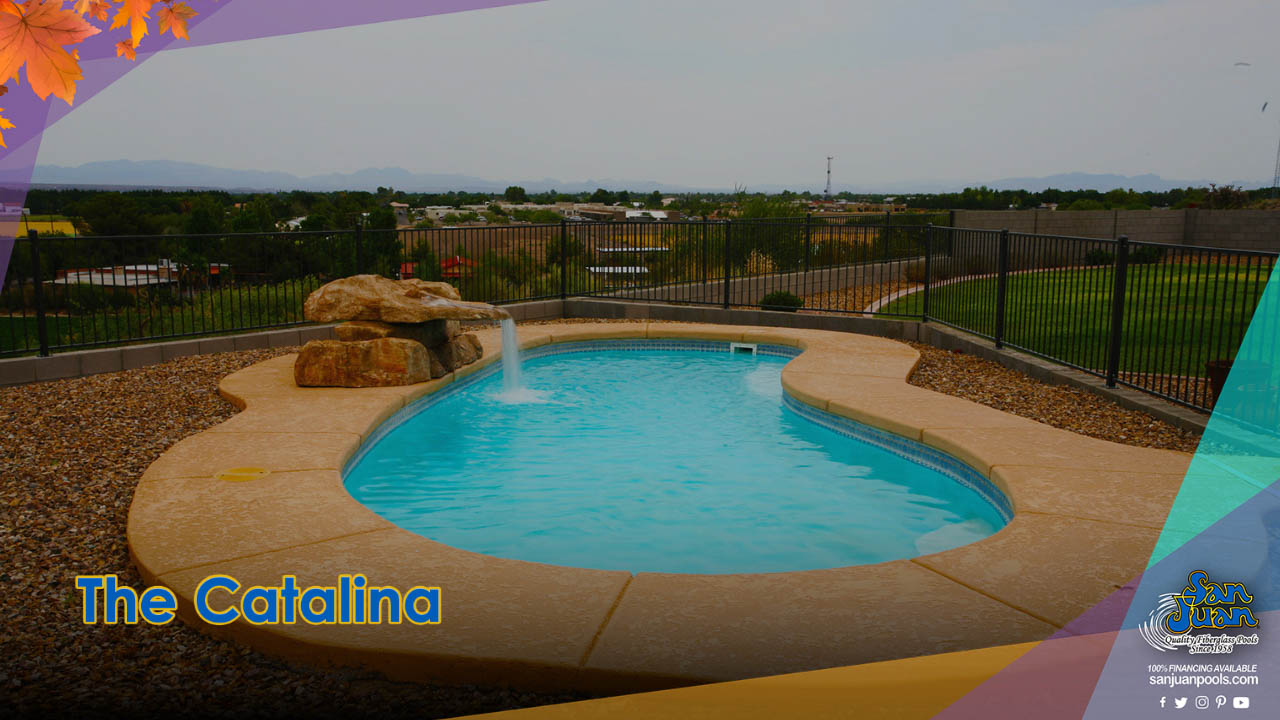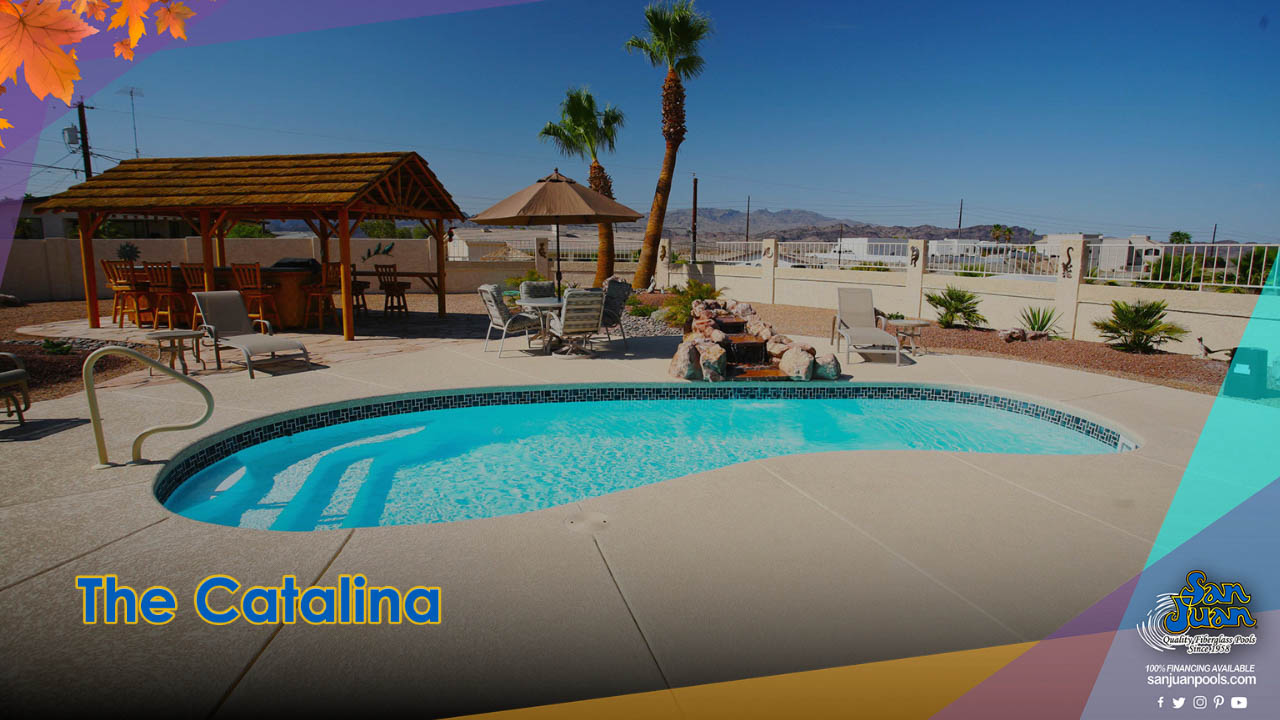 The Pool Specs
Width: 12′ O.D.

(11′ I.D.)

Length: 25′ 10″ O.D.

(24′ 10 I.D.)"

Depth: 5′ 9″
Surface Area: 225 SQFT
Volume: 6,800 Gallons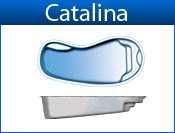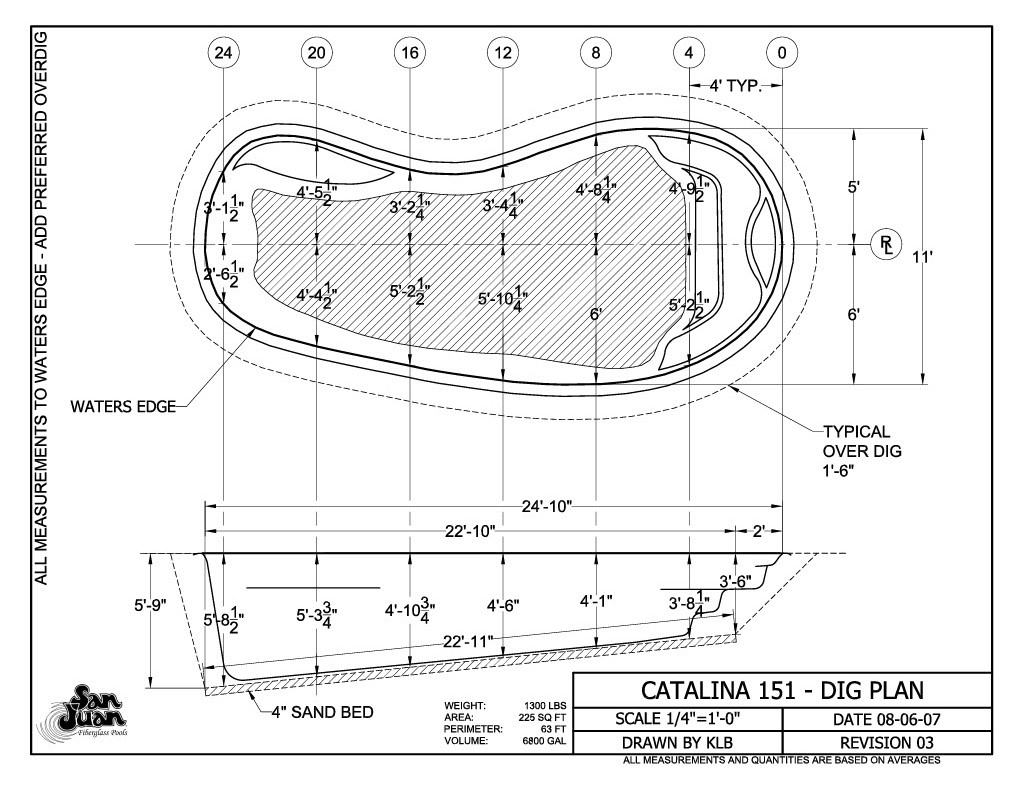 Connect with San Juan Fiberglass Pools online:
Visit the San Juan Fiberglass Pools WEBSITE: https://bit.ly/SJPWebSite
Visit the San Juan Fiberglass Pools GMB: https://bit.ly/SJPGoogleMyBusiness
Like San Juan Fiberglass Pools on FACEBOOK: https://bit.ly/SJPFacebook
Follow San Juan Fiberglass Pools on TWITTER: https://bit.ly/SJPTwitter
Review Us On Google: https://bit.ly/SJPGoogleReviews
Google Maps: https://bit.ly/SJPMaps
Google Search: https://bit.ly/SJPGoogleSearch