The Sandcastle is a serene free form swimming pool with a 5′ 5″ deep end. It provides ample bench seating for your swimmers and guest as well as a nice tanning ledge. This is a great swimming pool for those who want to casually swim and relax with friends and family.
The Sandcastle – A Free Form Pool Shape with 5′ 5″ Deep End
We invite you to take a look at the Sandcastle fiberglass swimming pool. This free form fiberglass pool includes several terrific features that you're sure to enjoy! For starters, the Sandcastle includes a 5′ 5″ deep end and and modest length of 26′ 5.75″. The Sandcastle will fit soundly in an average size backyard and only requires a total surface area of 270 SQFT.
In addition, the 5′ 5″ deep end is a great space for beginner to intermediate swimmers to play and exercise.
Curved Entry Steps with Wide Tanning Ledge
Upon entering the Sandcastle, you'll notice the wide set of curved entry steps. These are wider than most of our other pool models and create a great space for conversing with friends and family. Adjacent to the curved entry steps is a wide tanning ledge. This tanning ledge is perfect for soaking up the sun's rays in the summer and working on that summer tan!
Total Water Volume of 6,500 Gallons
Thirdly, the 6,500 gallons of the Sandcastle places this pool model in our medium sized swimming pool category. It also joins our 25′-30′ length category along with 14 other great swimming pool models. We invite you to browse this complete category so you can browse our entire selection of San Juan Pools within this length range. This is a great way to locate the pool that is perfect for you and your family based on the outside dimensions!
The Features of The Sandcastle
In conclusion, the Sandcastle is a conservative fiberglass swimming pool designed for moderately sized backyards. It includes some great features such as a 5′ 5″ deep end, wide set of curved shallow end steps, wide tanning ledge and overall length of 26′ 5.75″. We recommend the Sandcastle for home owners that require a moderate amount of swimming but also want to entertain. Lastly, you'll enjoy the spacious bench seating of the Sandcastle because of the great gathering space it creates! It's a perfect pool for entertaining while giving you enough swim space to dip in, cool off and spend more time outdoors.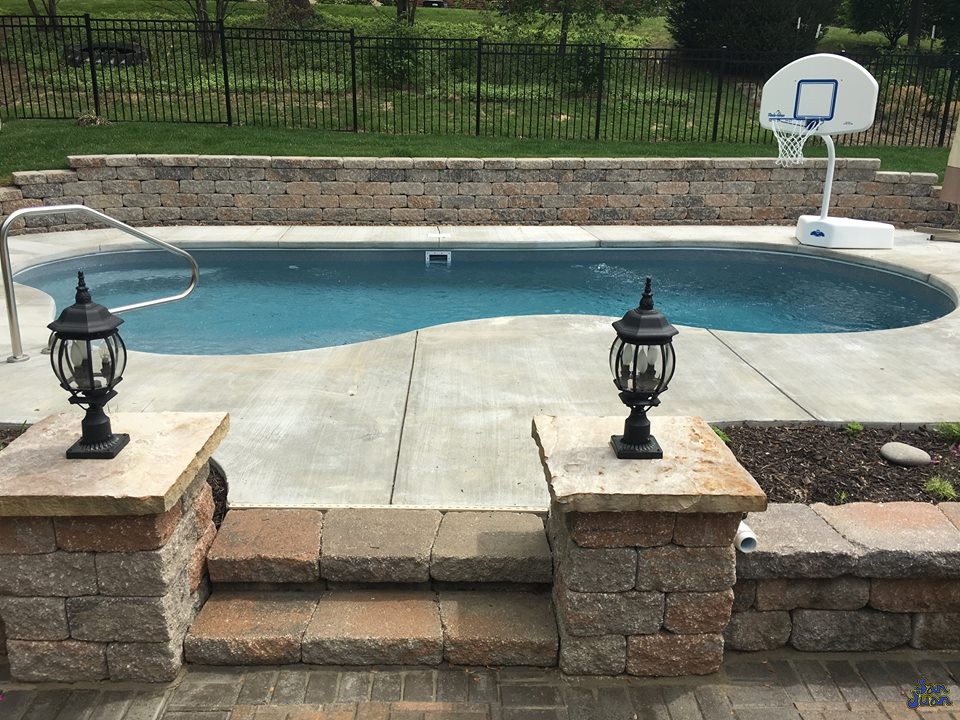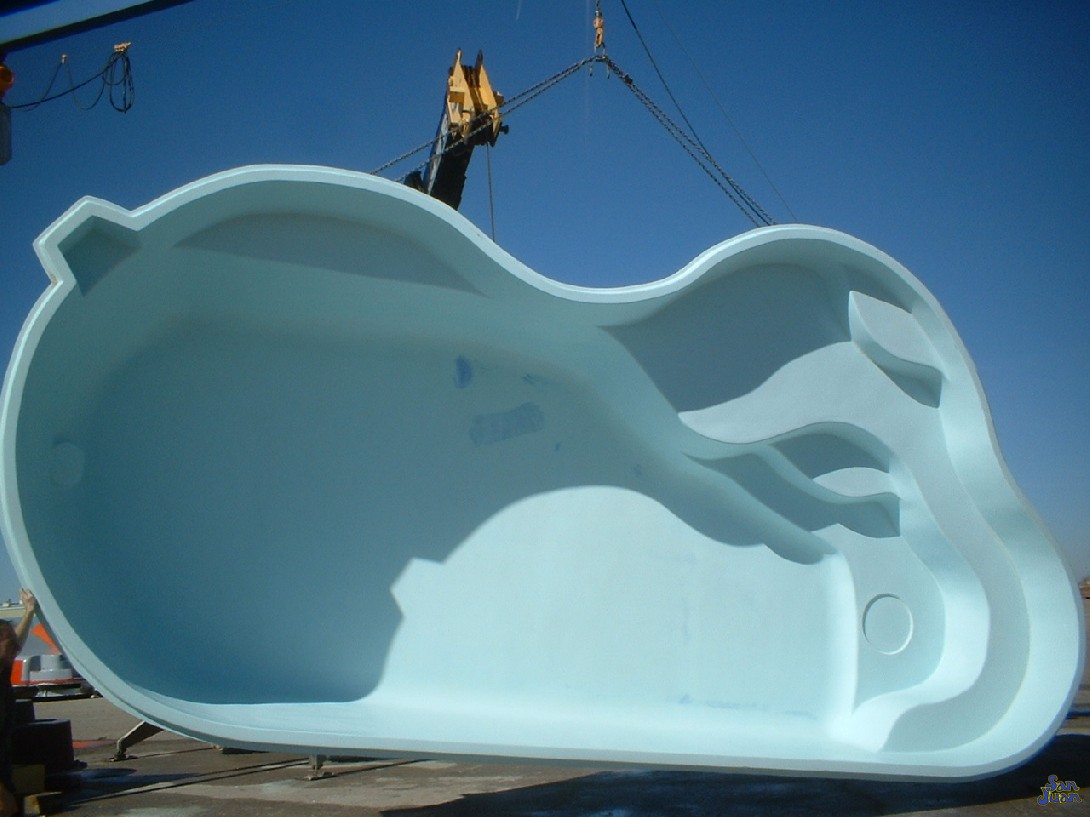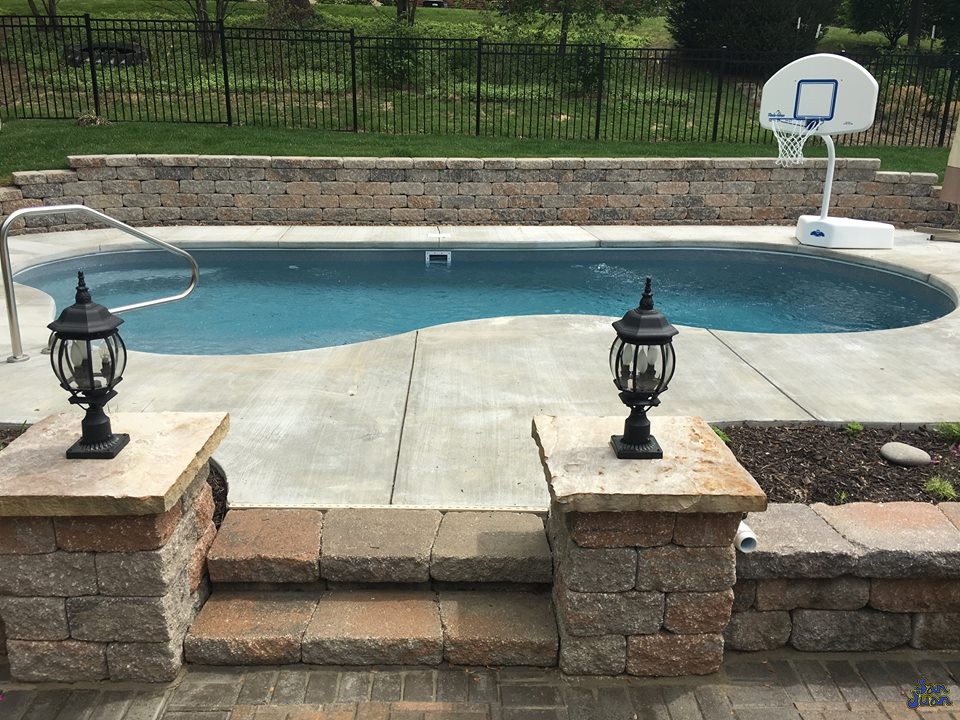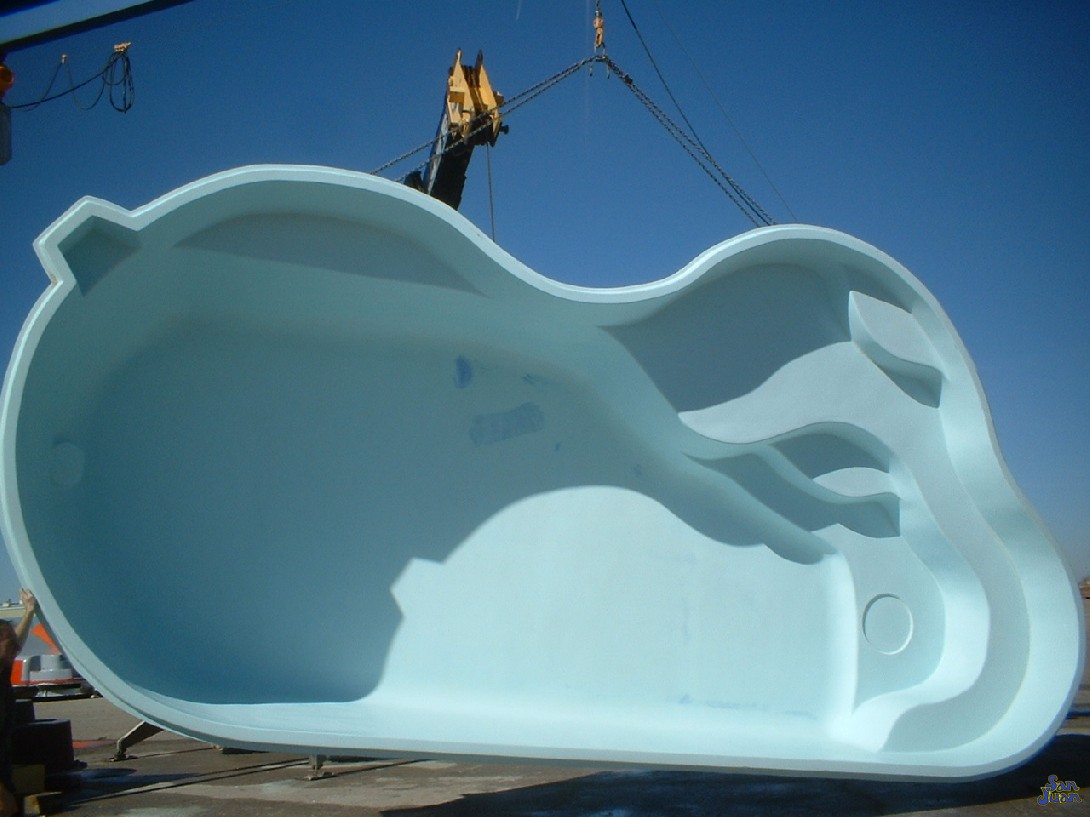 The Pool Specs
Width: 13′ 11″ O.D.

(13′ I.D.)

Length: 27′ 10″ O.D.

(26′ 5.75″ I.D.)

Depth: 5′ 5″
Surface Area: 270 SQFT
Volume: 6,500 Gallons