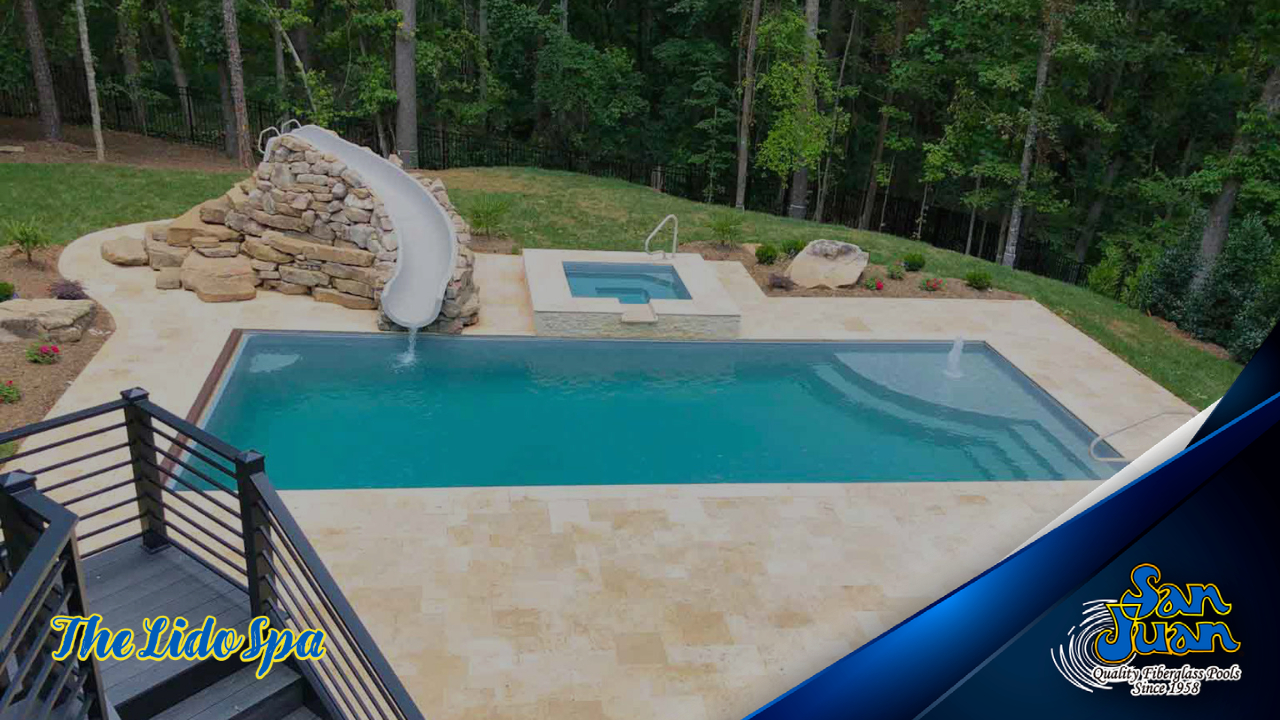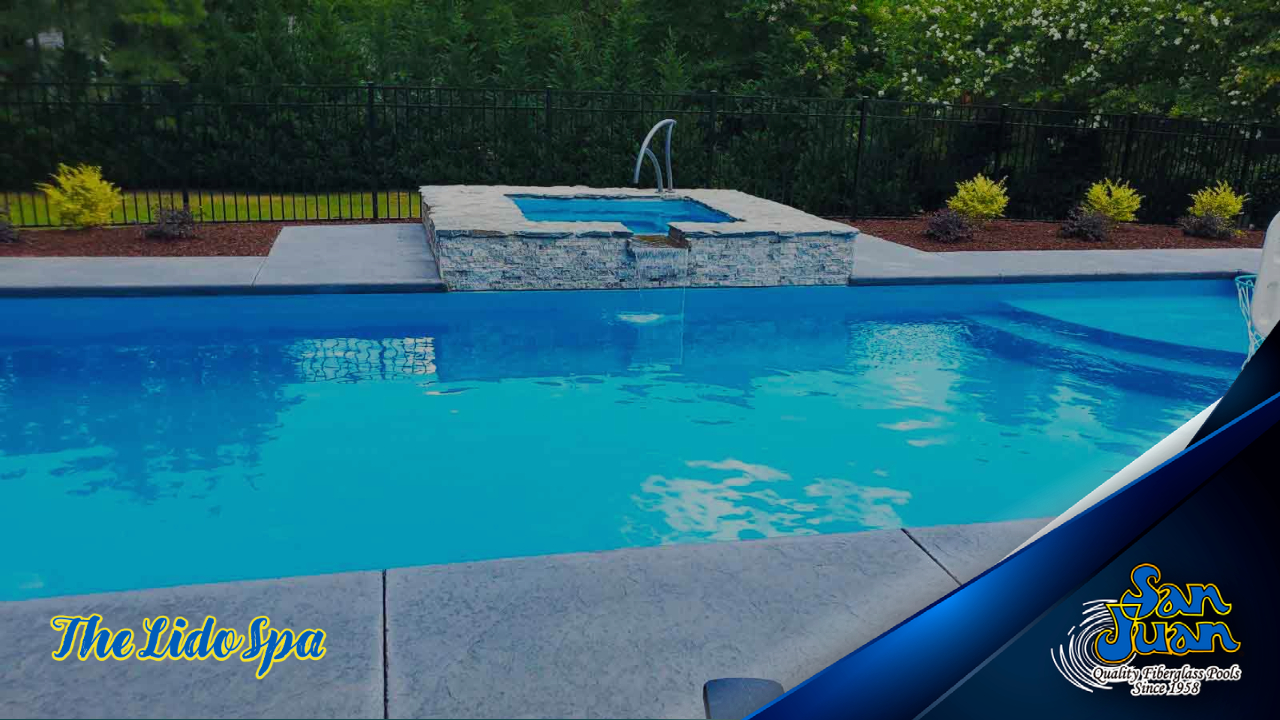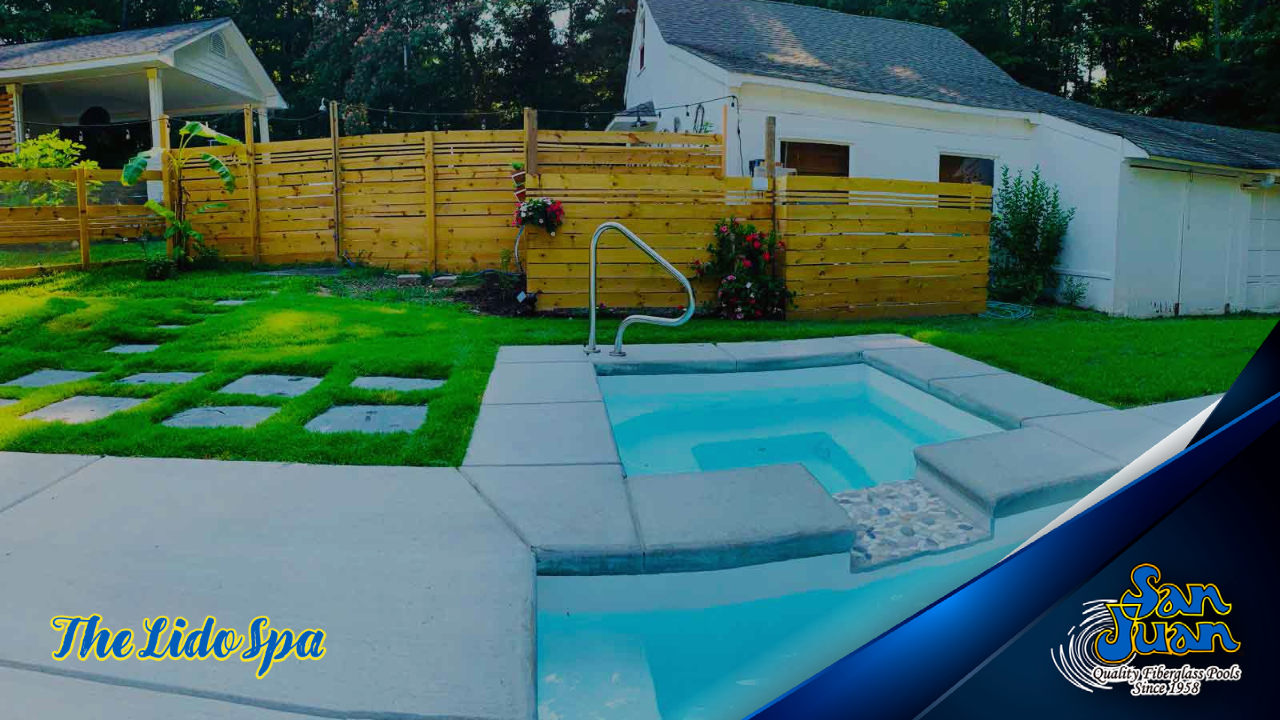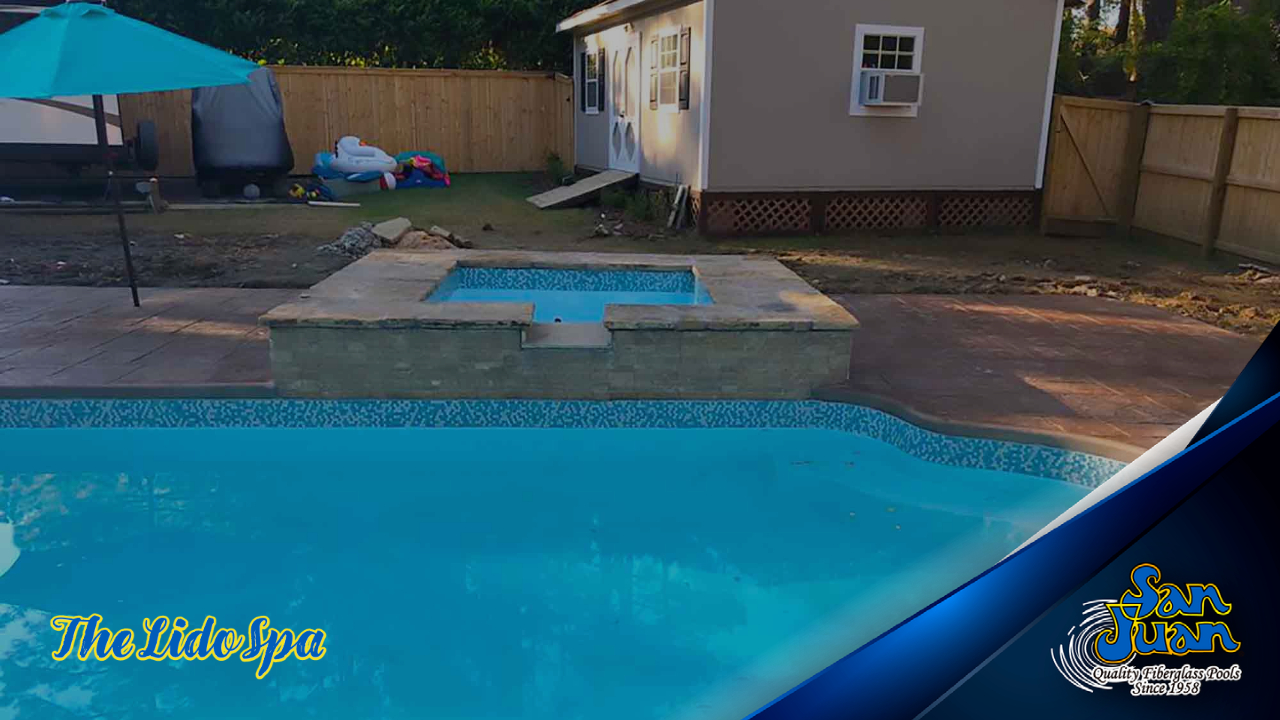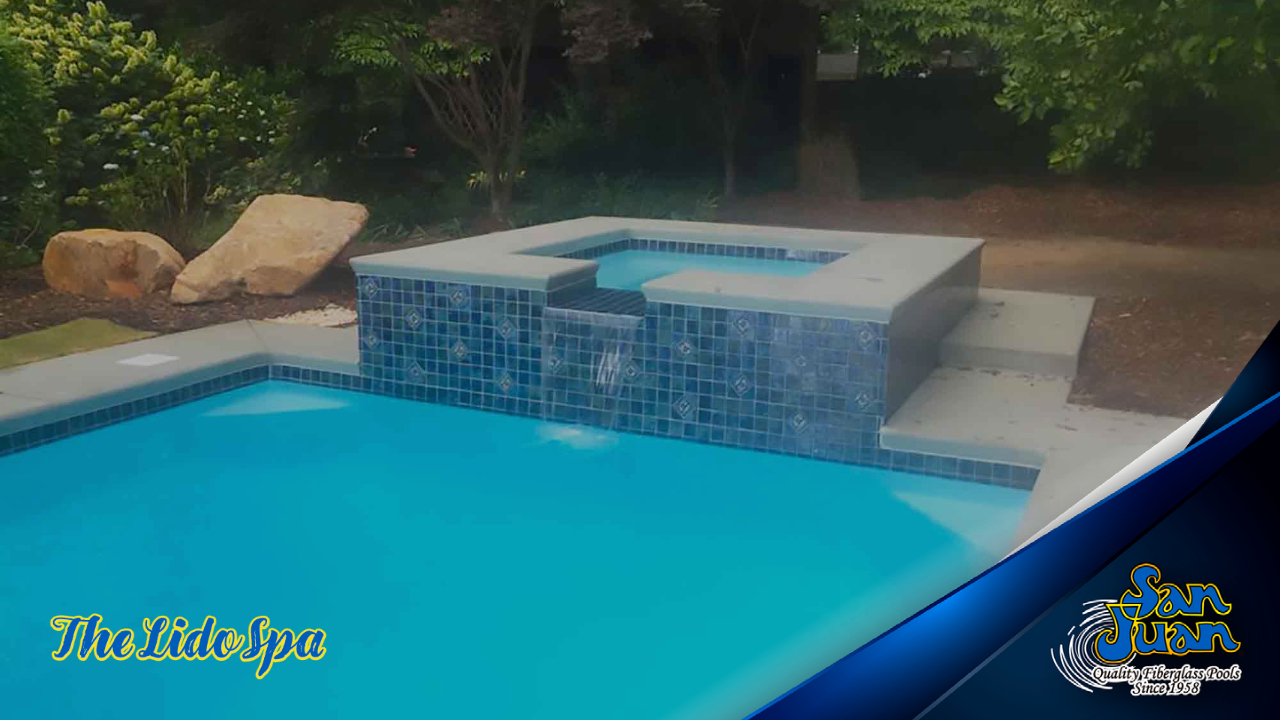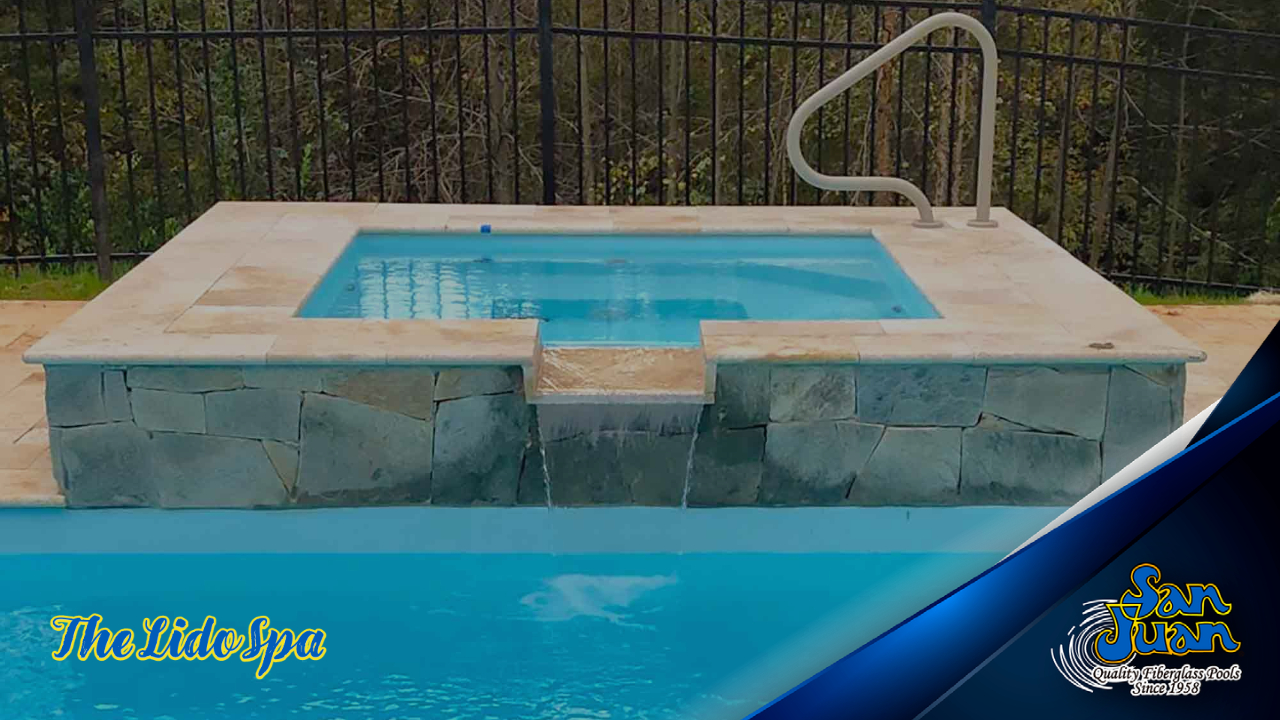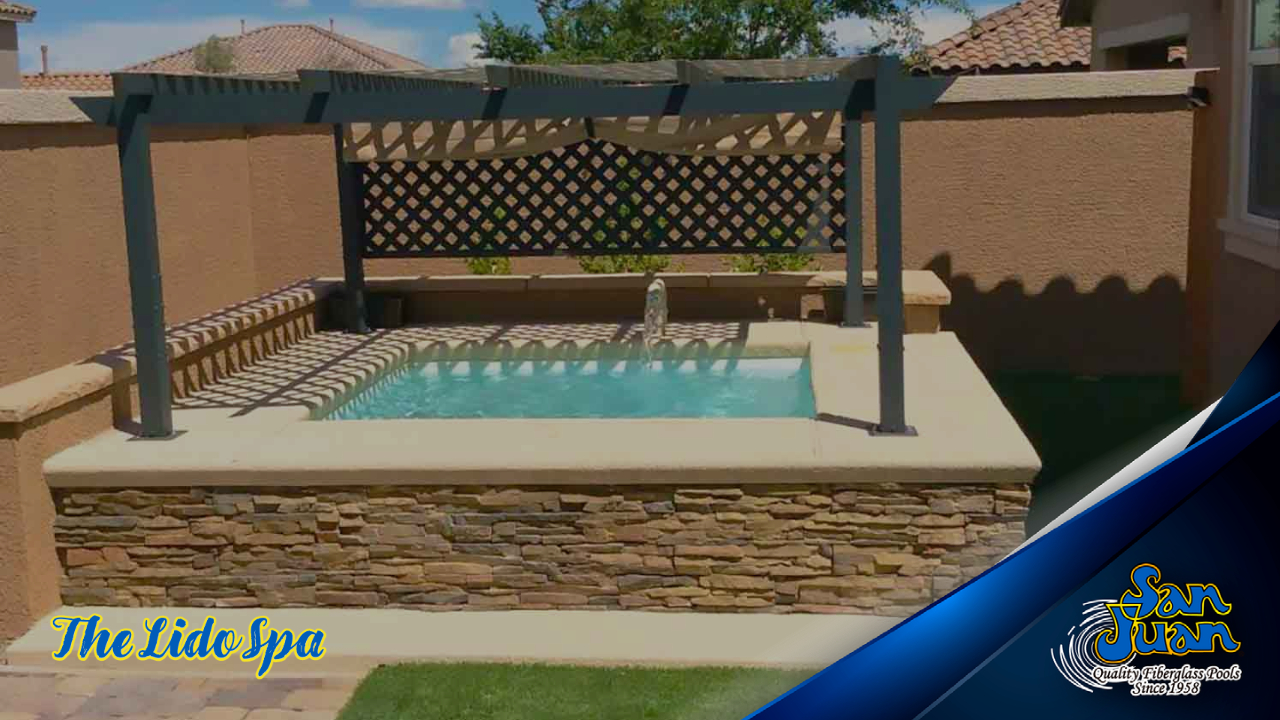 The Lido Spa - A Square Fiberglass Spa with Flat Bottom
The Lido Spa - A Square Fiberglass Spa with Flat Bottom
The Lido Spa - A Square Fiberglass Spa with Flat Bottom
The Lido Spa - A Square Fiberglass Spa with Flat Bottom
The Lido Spa - A Square Fiberglass Spa with Flat Bottom
The Lido Spa - A Square Fiberglass Spa with Flat Bottom
The Lido Spa - A Square Fiberglass Spa with Flat Bottom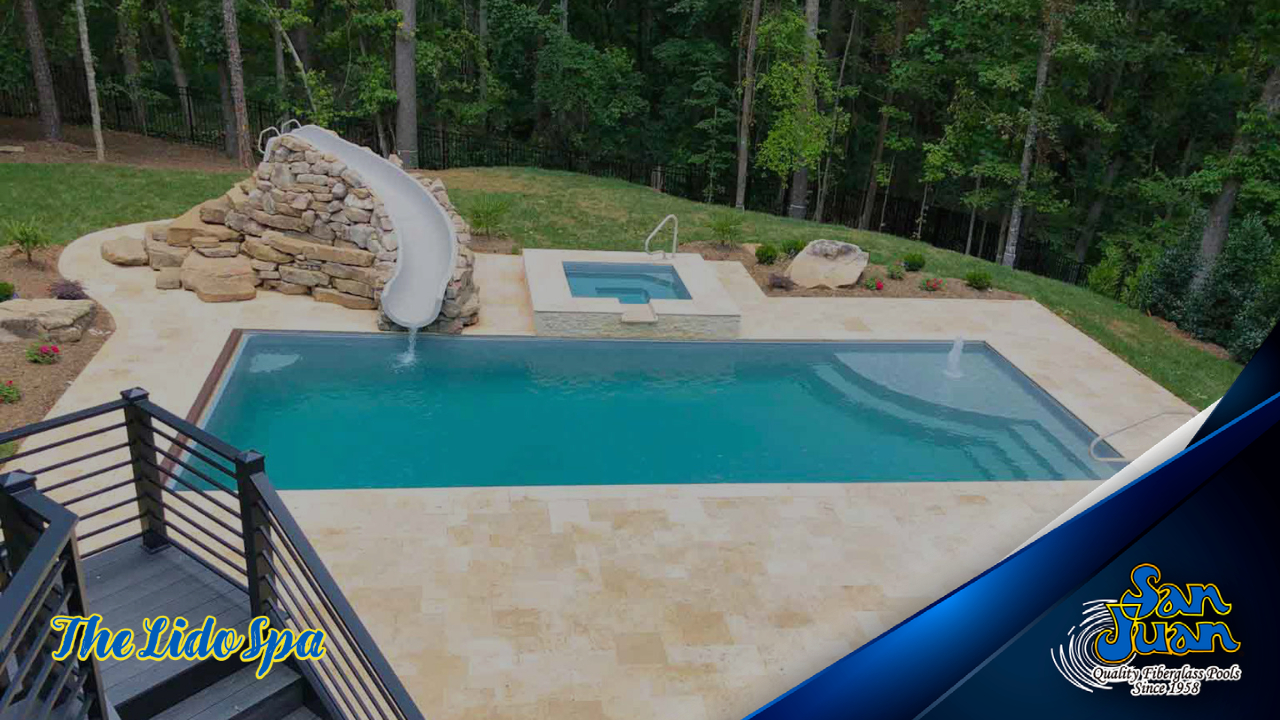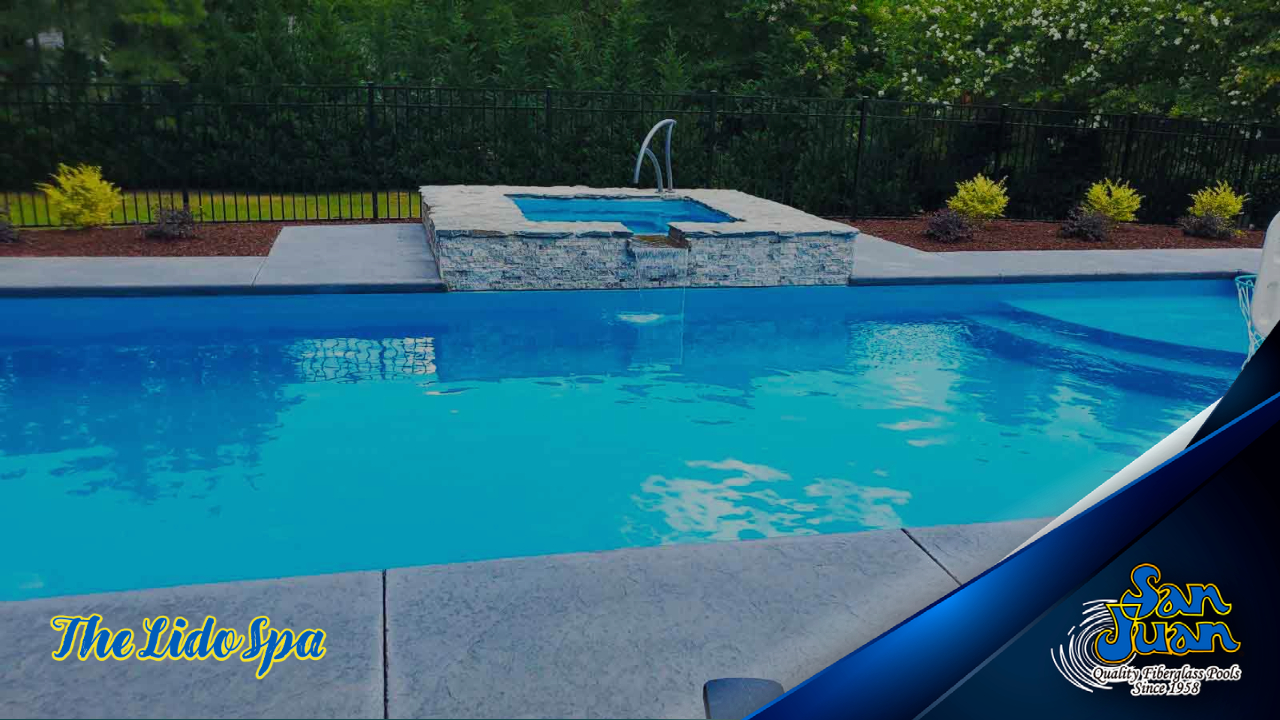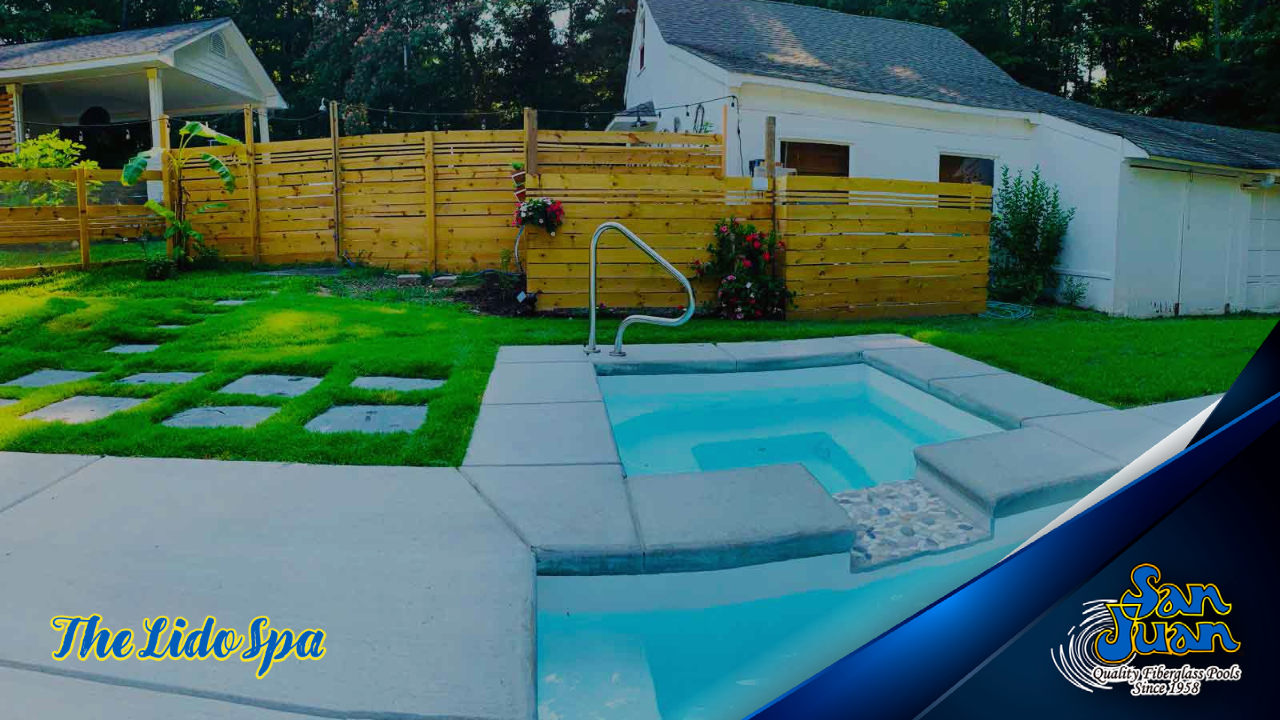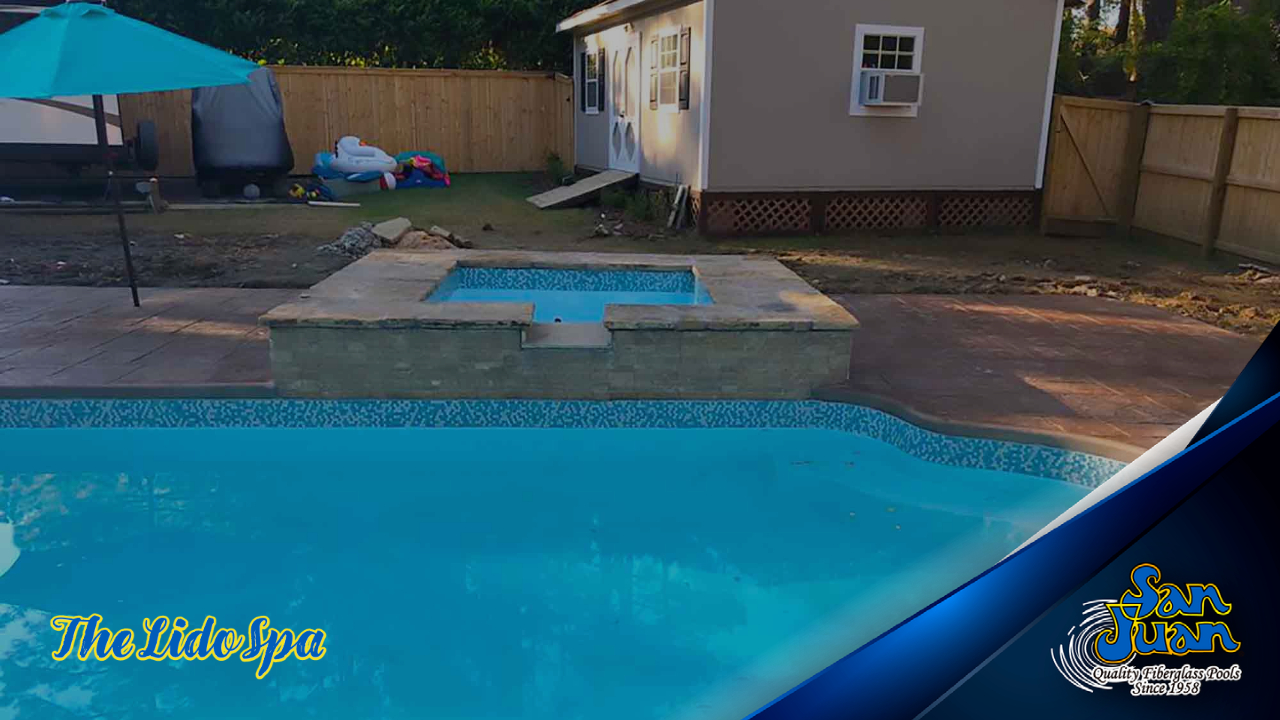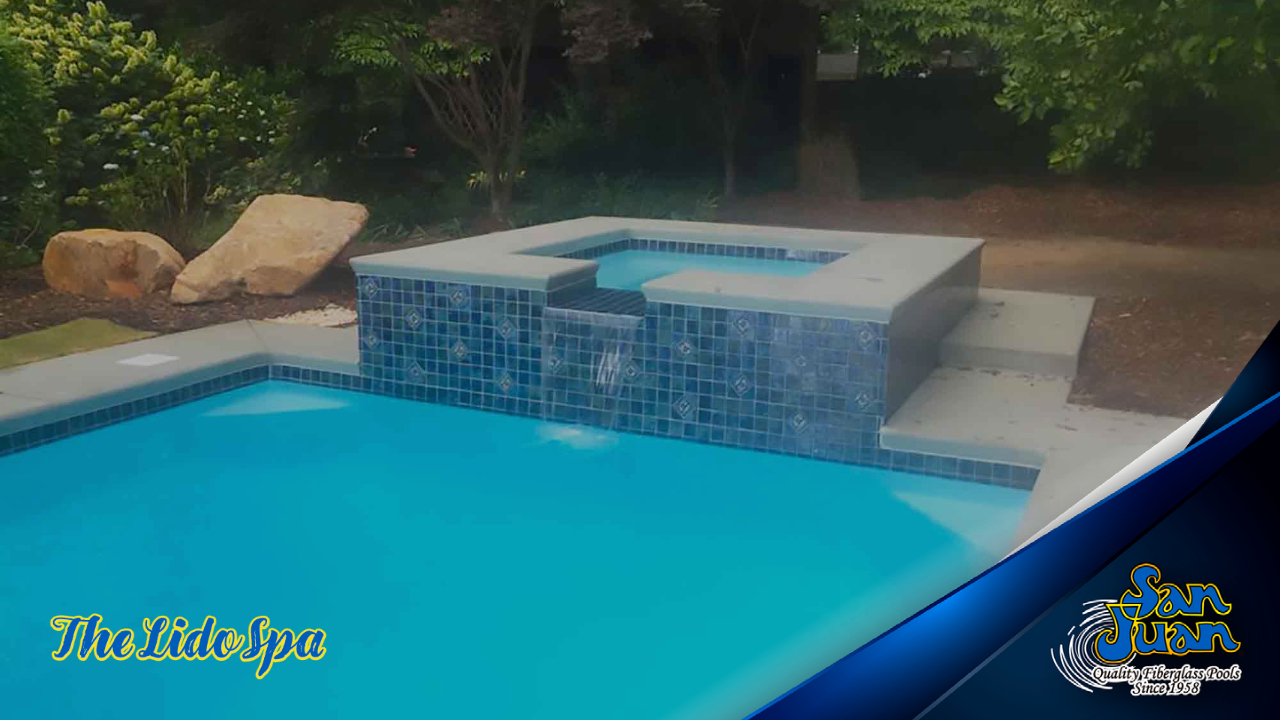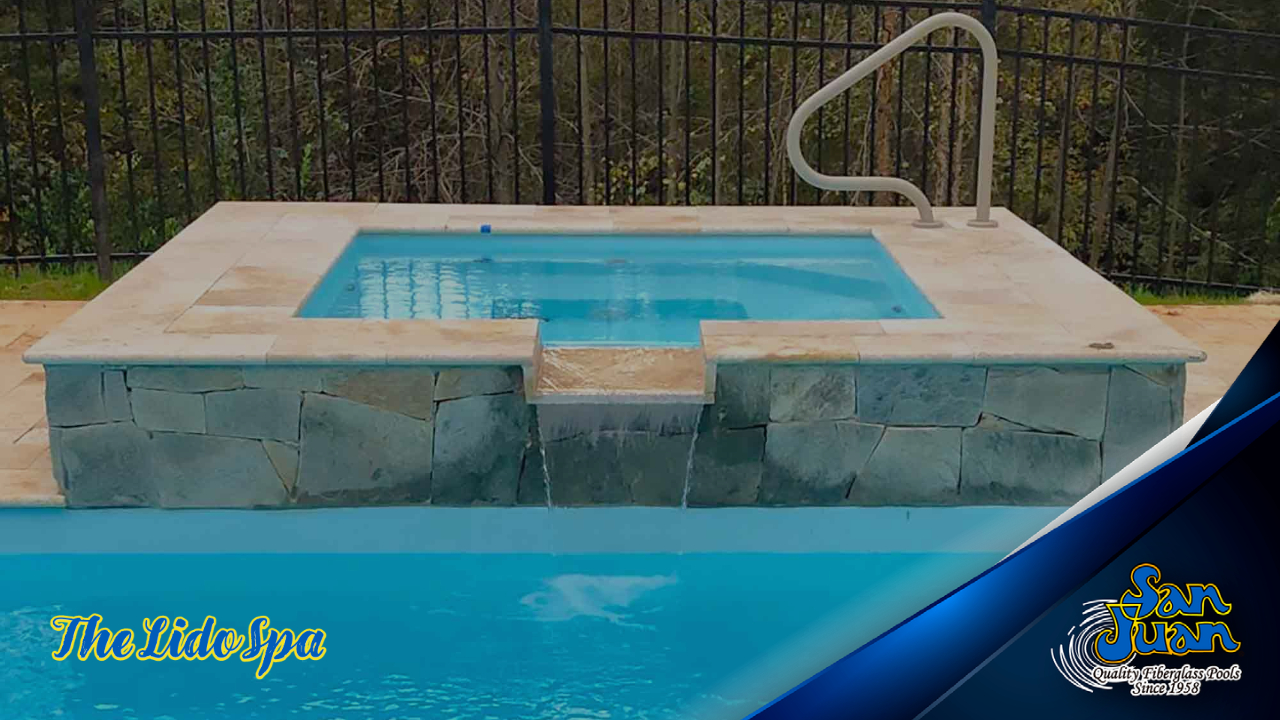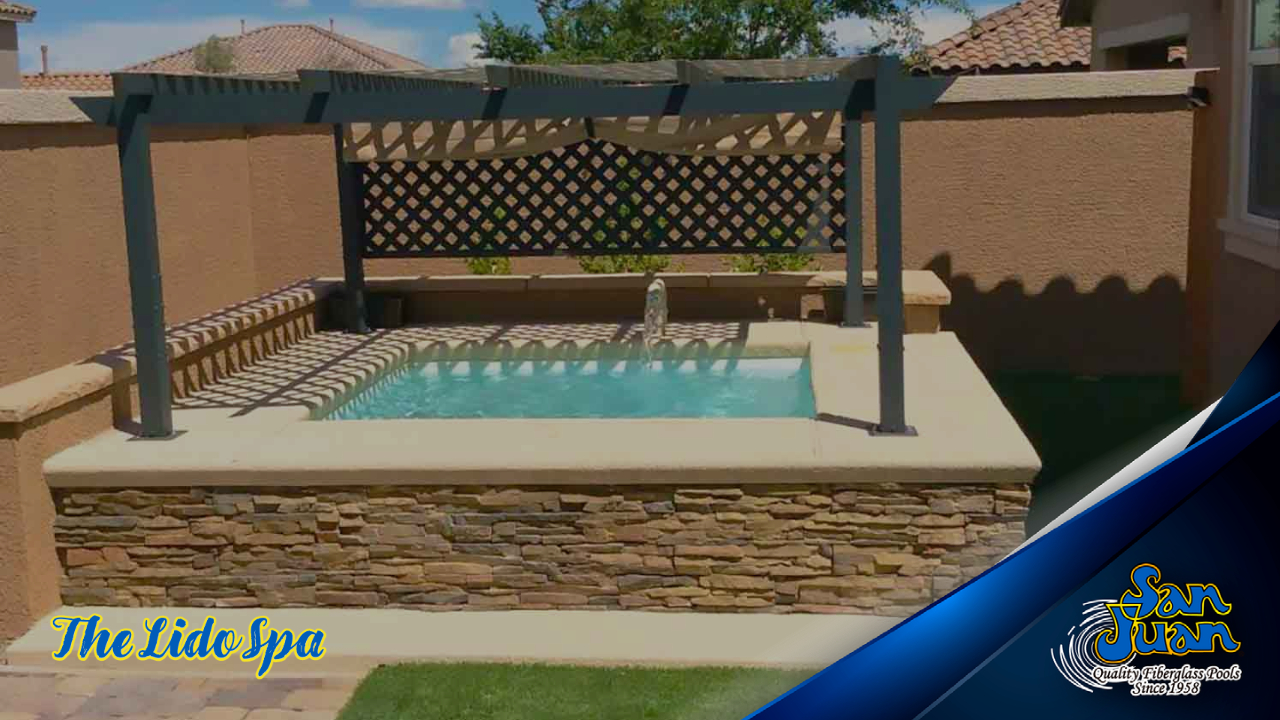 The Spa Specs
Width: 6′ 11″ O.D.

(6′ I.D.)

Length: 7′ 1″ O.D.

(6′ I.D.)

Depth: 3′ 1″
Surface Area: 36 SQFT
Volume: 550 Gallons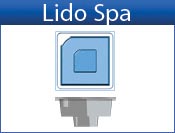 The Lido Spa: A Square Fiberglass Spa with Flat Bottom
The Lido spa is a square fiberglass spa with a wrap-around bench seating & flat bottom layout. This modern spa shape holds up to 4-6 bathers and includes a small corner entry step. You're sure to appreciate its small footprint and ability to install this fiberglass spa practically anywhere!
With only 36 SQFT of total surface area, this is one of our smallest spa sizes. Perfect for quaint conversations, the Lido spa is an excellent addition to any backyard landscape!
If you'd like to see how the this spa compares to our other fiberglass spa models, just click here! We at San Juan Pools believe that our customers should have a wide array of choices for their home. That's why we put so much energy into creating the perfect fiberglass pool & spa models with lots of diversity. We believe that the more choices you have, the great your ability to pick a design that fits your home and family!
The Lido Spa Includes a Small Corner Entry Step
One unique feature of the Lido spa is its compact, curved entry step. We say step (singular) because it is just one step from the deck to the bench seating. To optimize the safety of this spa, we suggest pairing this model with a safety handrail.
Modern Spa Shape for Four Bathers
As we mentioned above, this is a compact fiberglass spa that holds up to four bathers. Although its a small amount of seating space, the square design of the Lido offers more room for bathers to stretch out. Sit back, relax and rest your arms on the walls. The Lido spa is designed for lounging and capturing some warmth after hours of swimming and playing!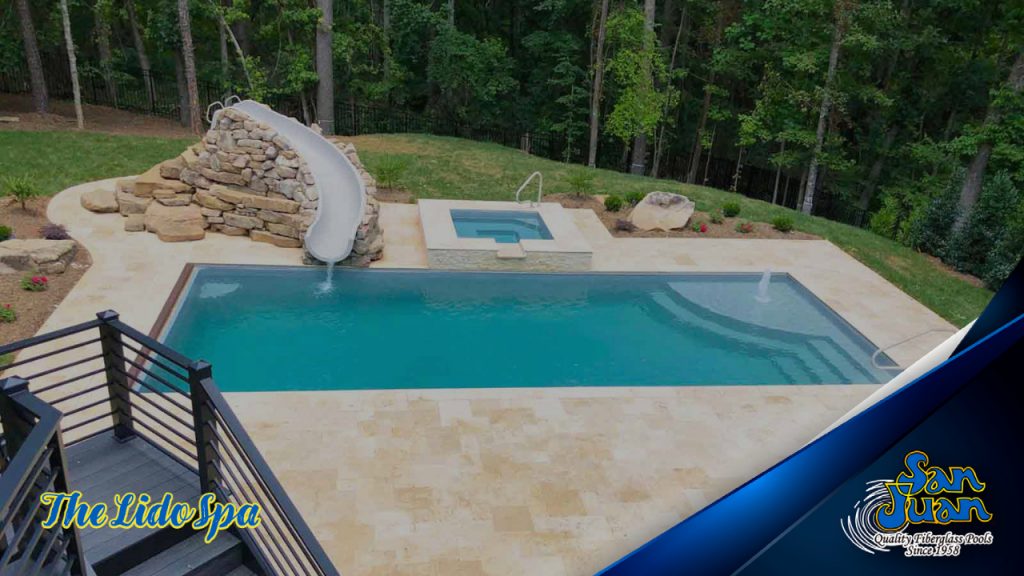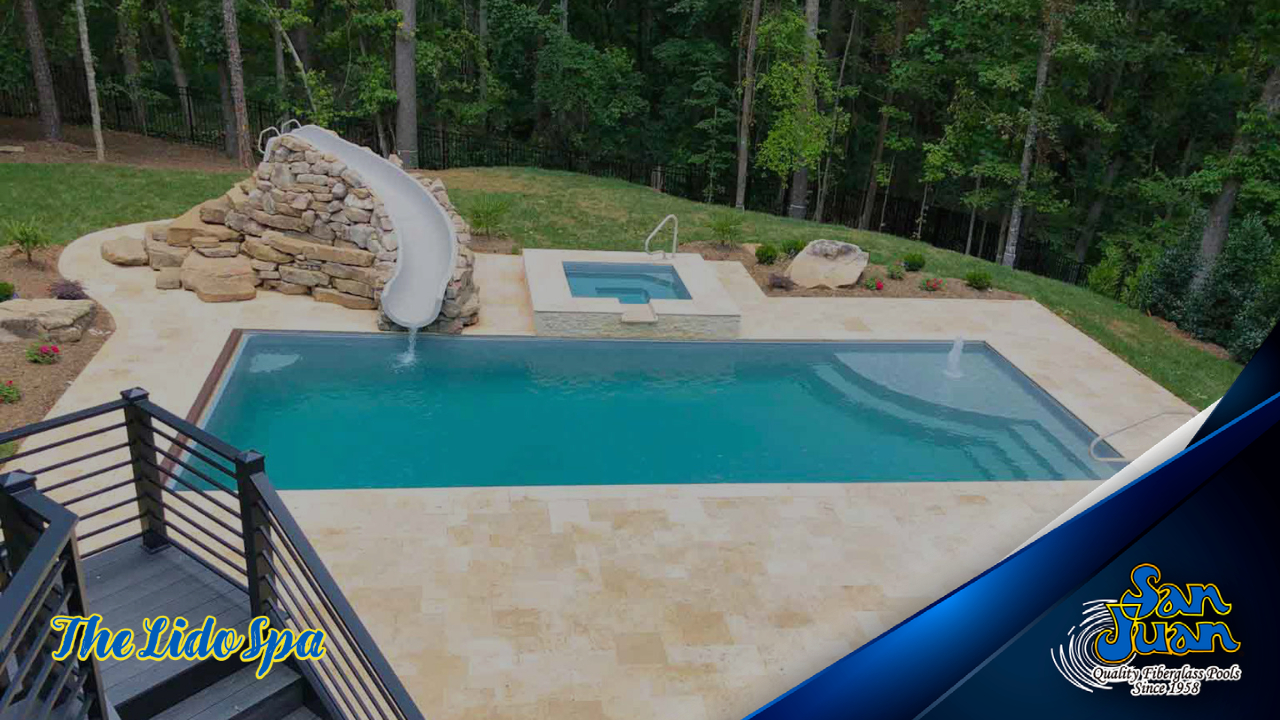 The Features
The Lido spa is a compact fiberglass spa with a square (rectangle) shape and flat bottom design. Like many of our other fiberglass spa shapes, the Lido is the perfect addition to many of our fiberglass swimming pool models.
We love the Lido due to its compact shape and ability to hold up to four bathers. If you'd like some more information over the Lido, just fill out our Contact Form! We are here to answer any questions you may have and help you get in touch with one of our approved San Juan Dealers!