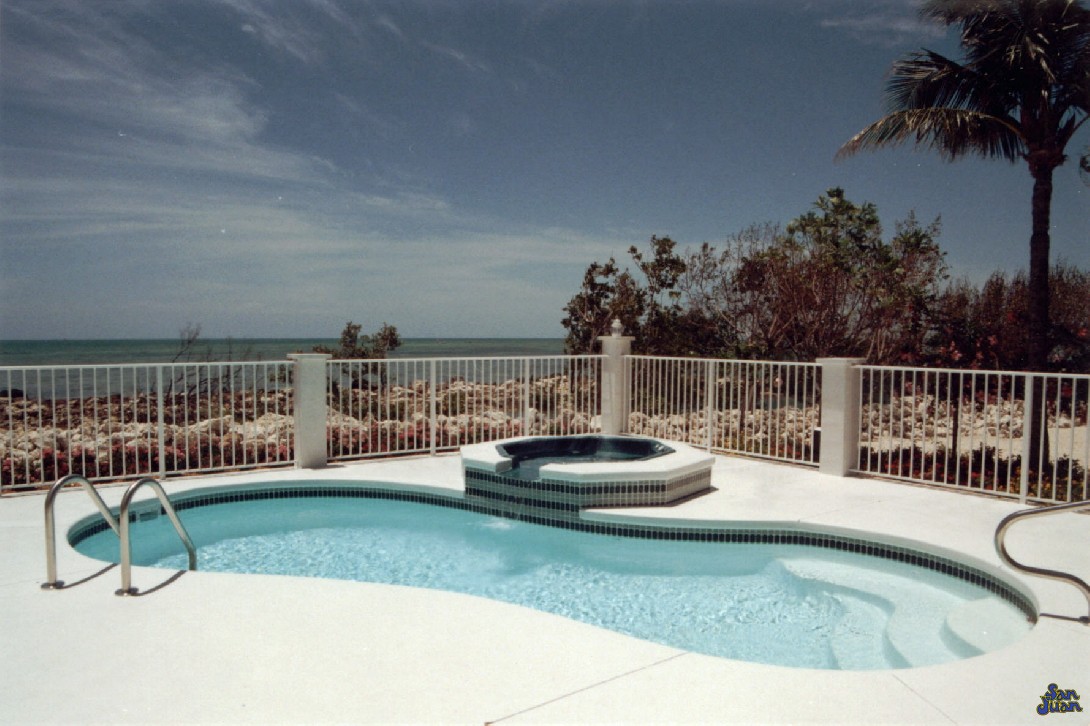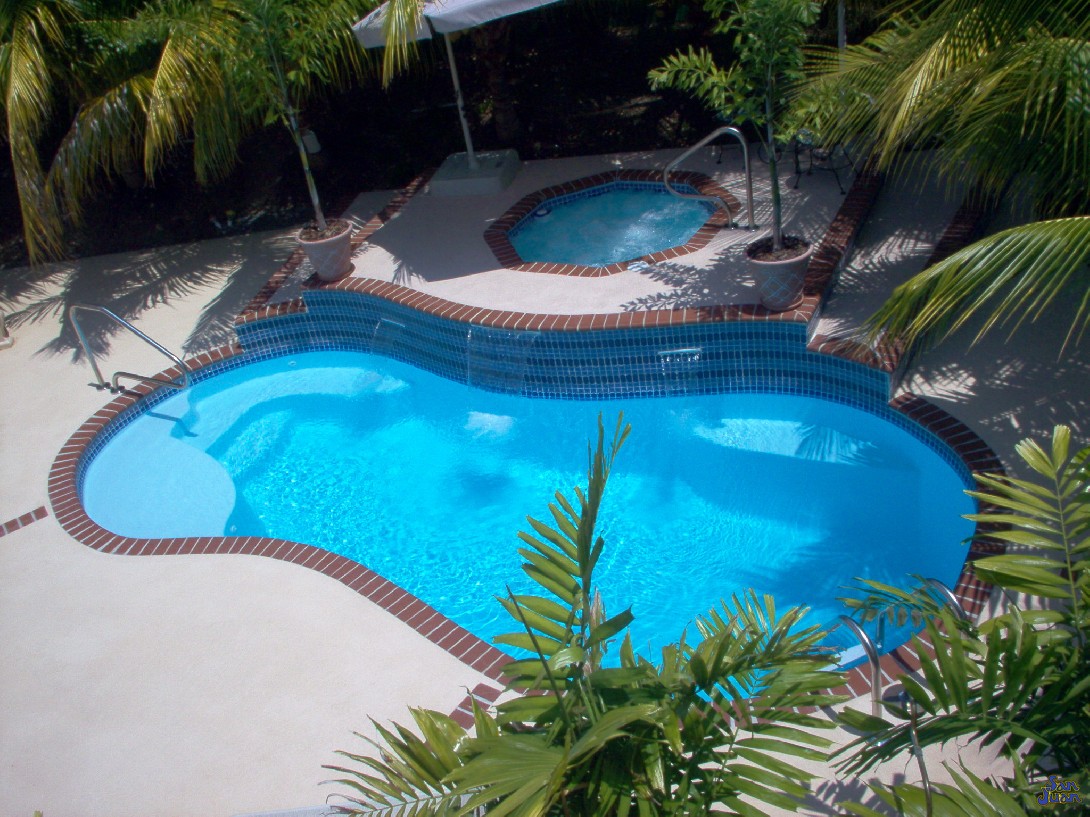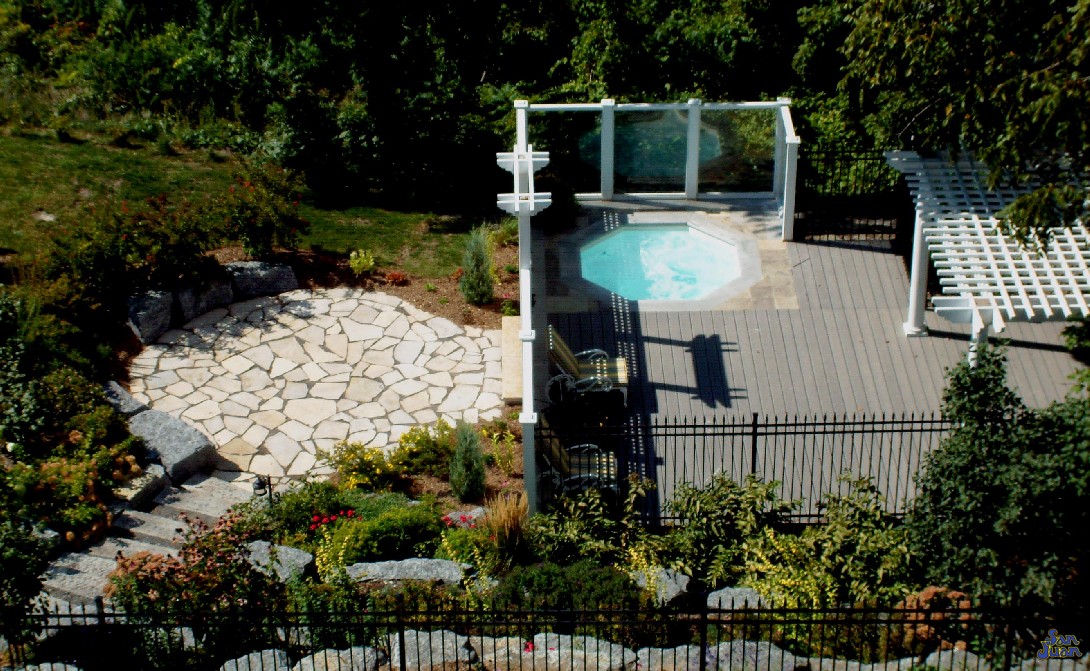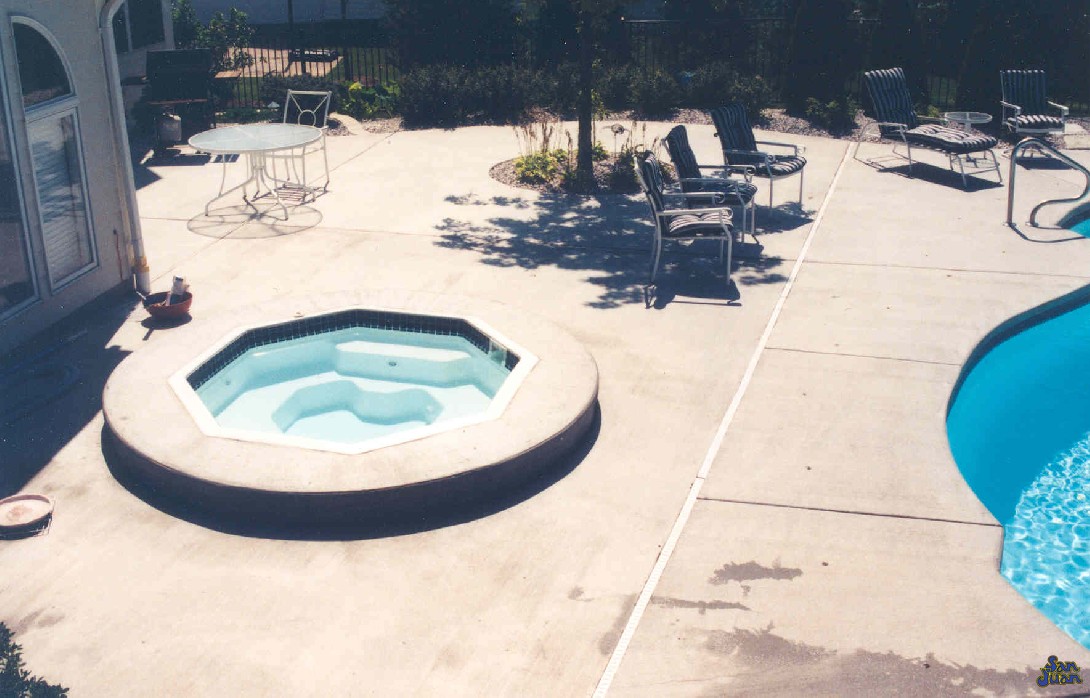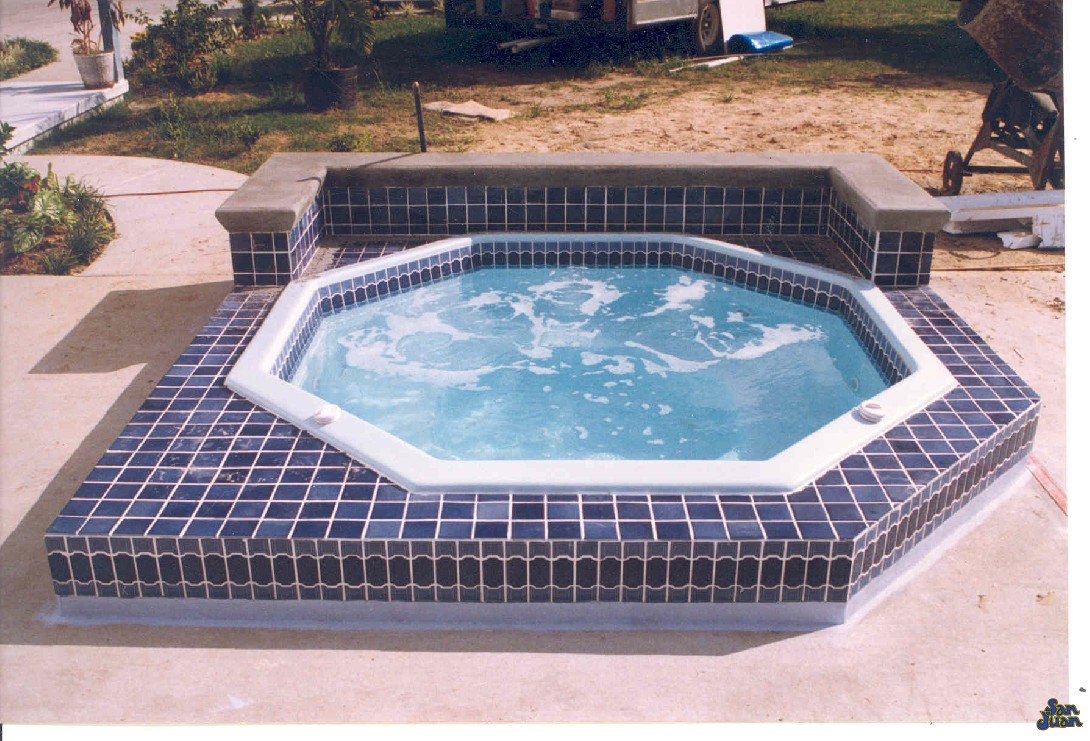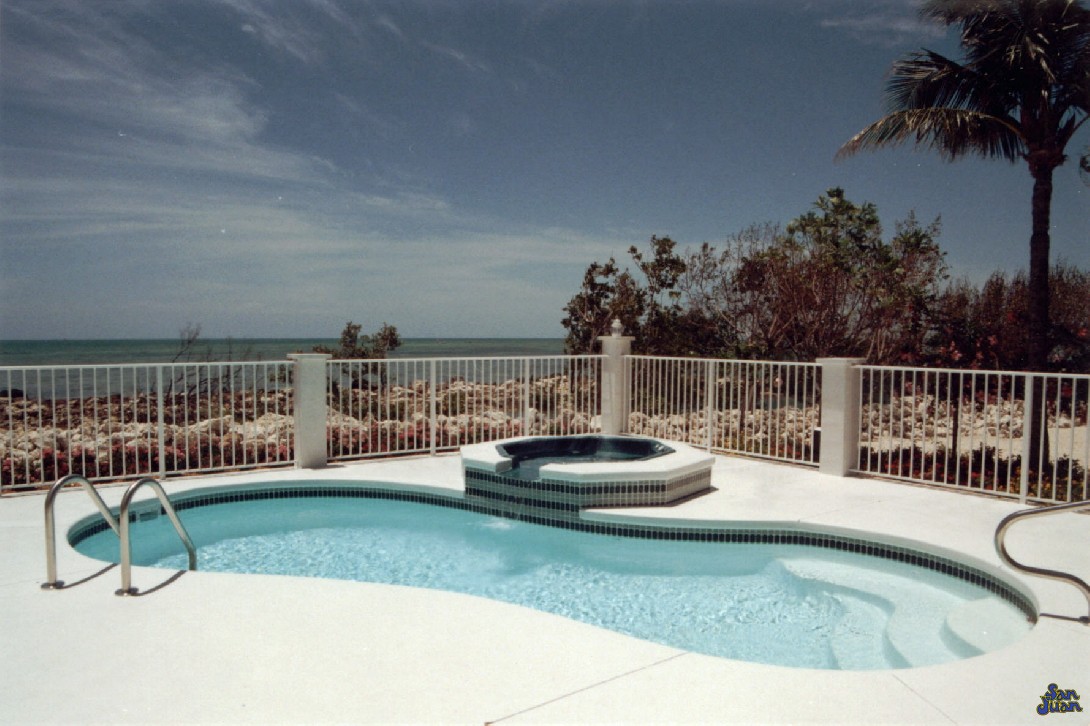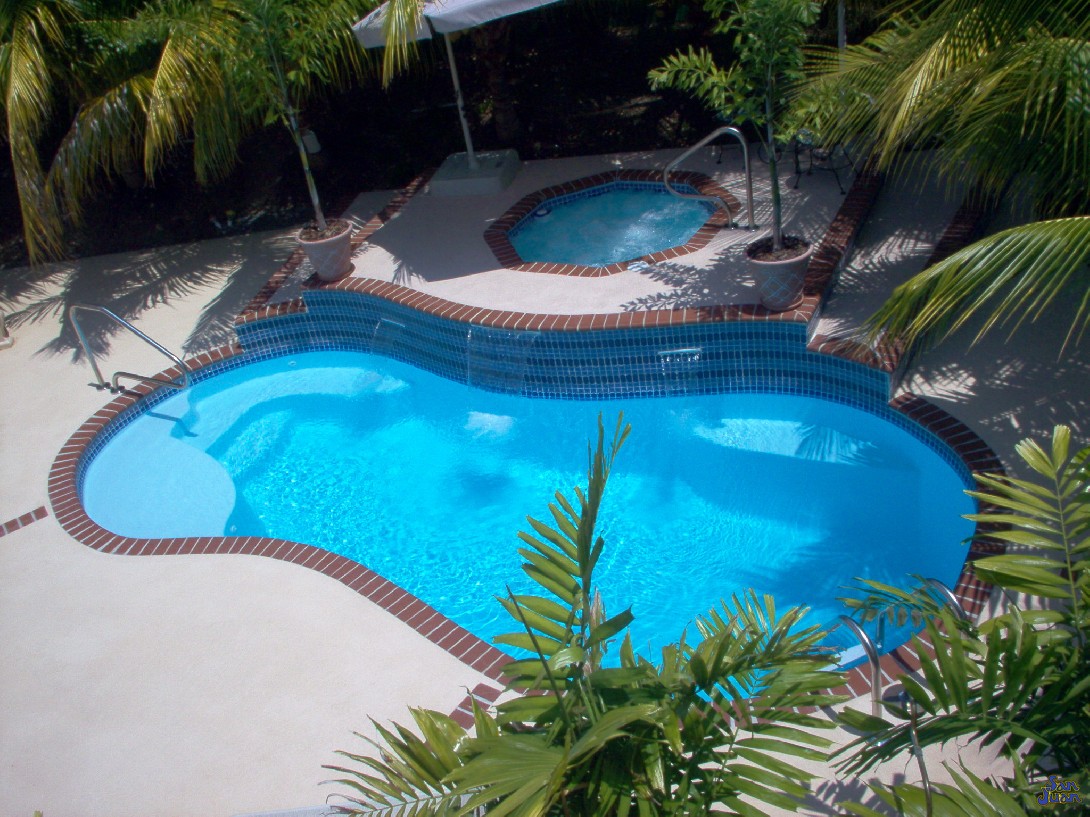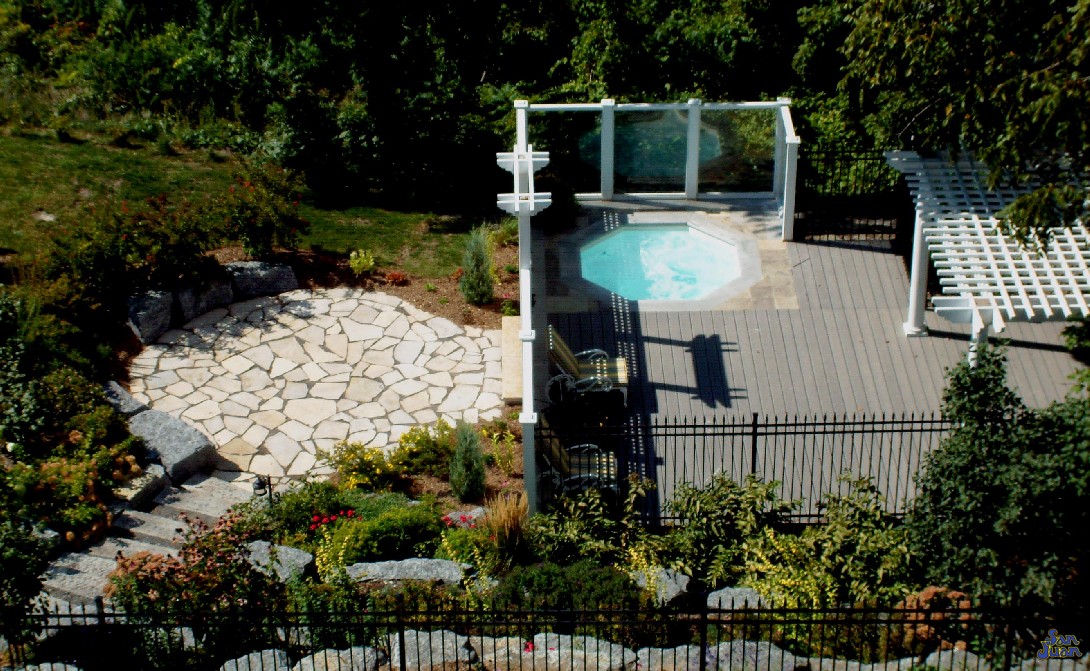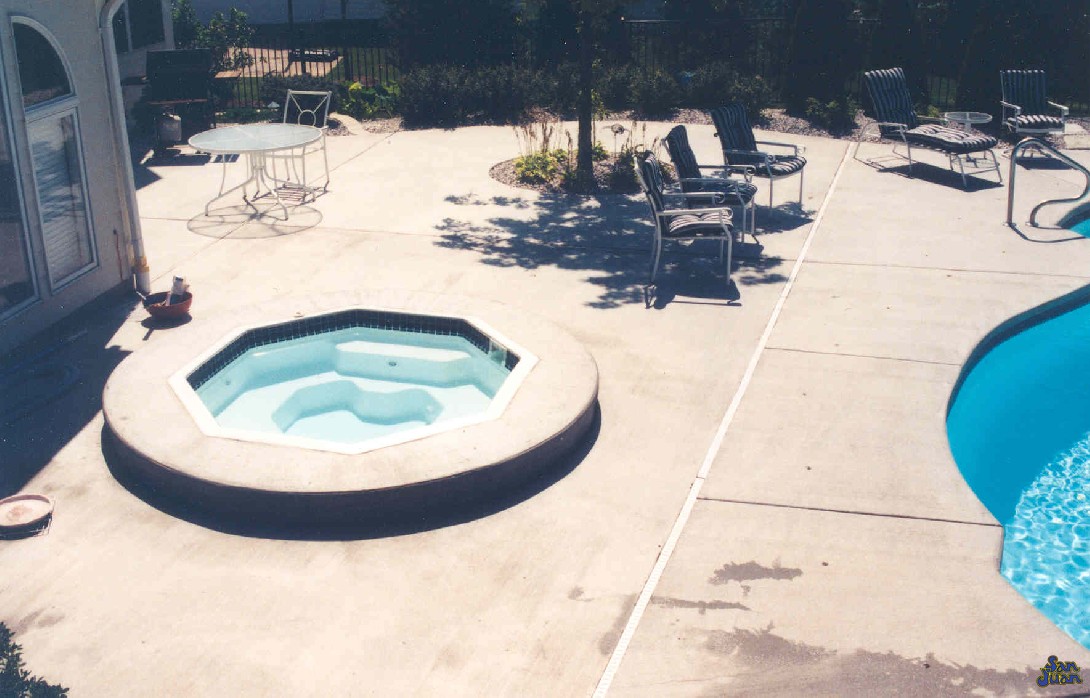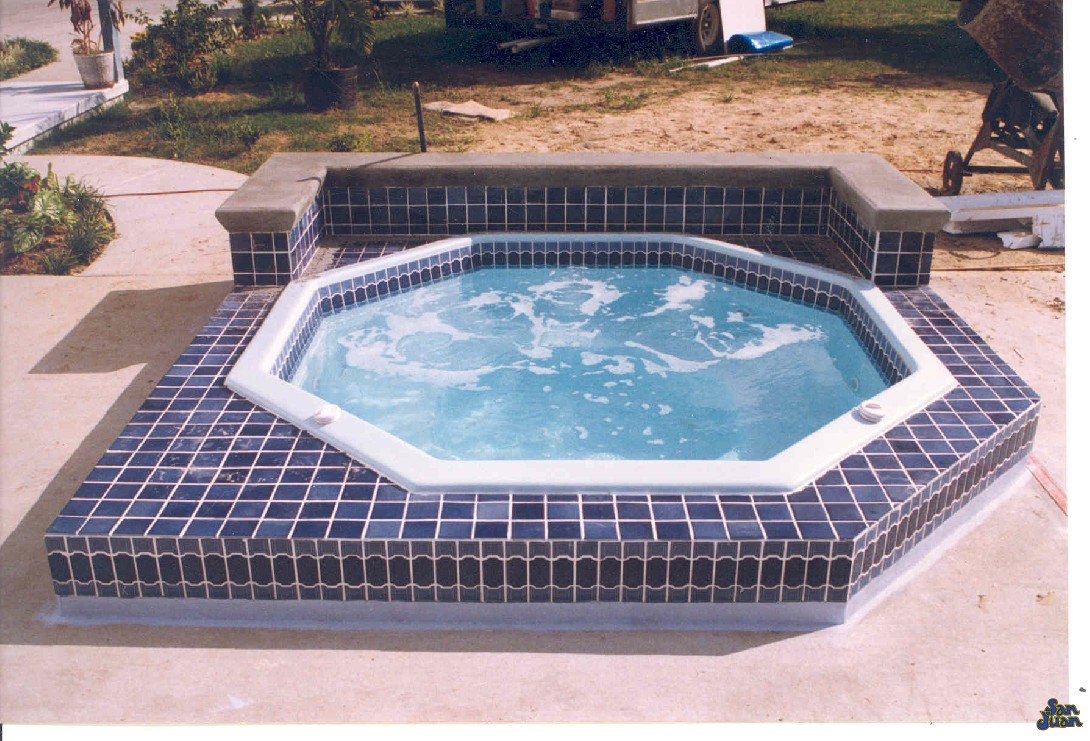 The Spa Specs
Width: 6′ 10″ O.D.

(6′ I.D.)

Length: 6′ 10″ O.D.

(6′ I.D.)

Depth: 3′
Surface Area: 30 SQFT
Volume: 350 Gallons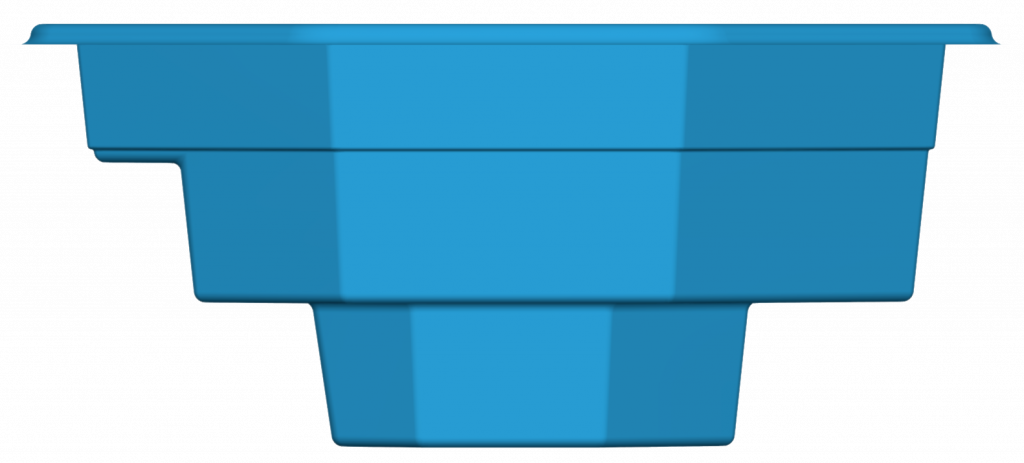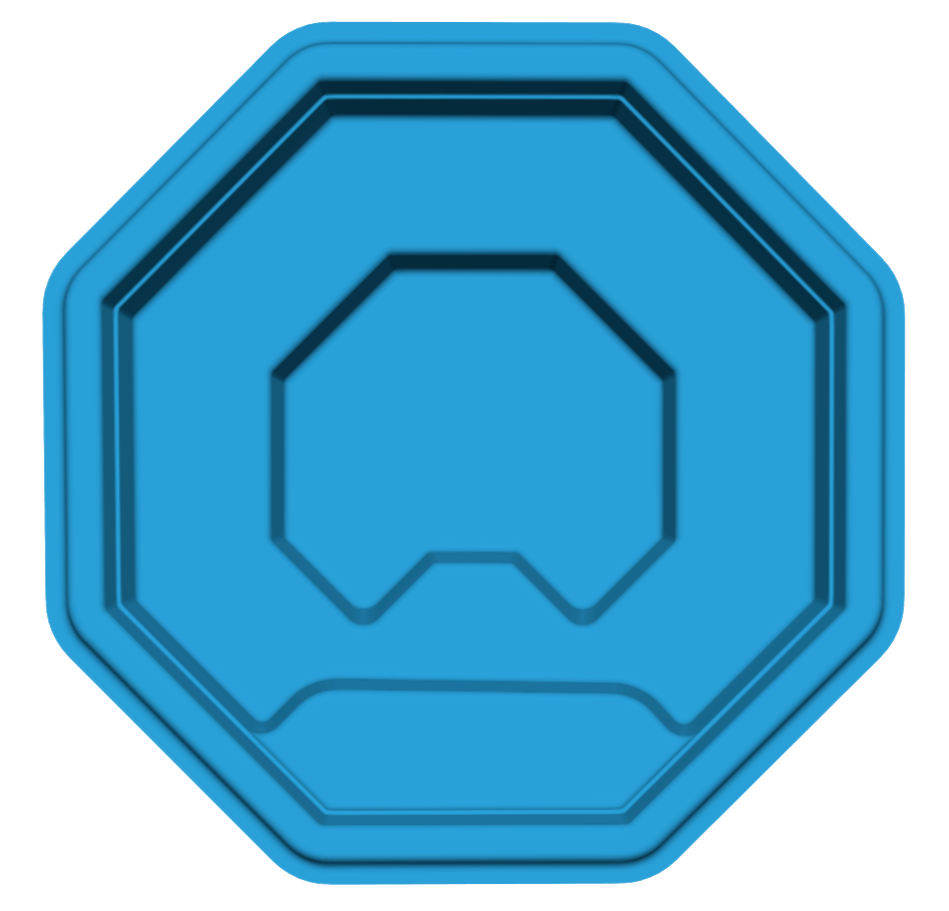 The Haven Spa – A Classic Octagon Design
We love creating unique fiberglass pool & spa shapes that provides outstanding benefits to our clients and their homes. Sticking with our mission of developing fun and creative spa shapes, we've introduced the Haven Spa. This unique fiberglass spa shape includes an octagon layout with eight sides.
With a wide bench seating that wraps around the entire spa, this spa is a great choice for those who love to entertain. It is also a very modern spa shape that provides plenty of room and blends in perfectly with modern architecture.
We recommend adding this unique fiberglass spa to any of our fiberglass pool options. By adding this luxurious spa to your backyard, you can even receive numerous health benefits! From decreasing stress, to relaxing sore muscles and simply giving yourself a reason to go outdoors – the Haven Spa is exceptional for those who want to improve their quality of life!
A Classic Spa Shape for America: The Haven Spa
America is constantly changing and for the past 20 years, it's safe to say that America is changing its architectural style. Many home owners are opting for modern design choices including elevated patios, unique shapes and interesting materials for finish outs. If you've joined the Modern American trend, a San Juan Pools fiberglass spa may be the perfect compliment to your design tastes.
Elevate this spa on a raised structure (shown in the image above) or create a secluded haven in your backyard – the choice is completely yours!
Perfect for Installation in any Structure
The Haven (as well as our other fiberglass spa shapes) can be installed in nearly any type of architectural structure. From in-ground installations to high-rise buildings – you can place our fiberglass shells in any setting (with the properly plumbing, of course).
Our shells are backed by a limited manufacturer warranty and provide our clients with peace of mind for years to come!
Wide Bench Seating & Corner Entry Step
Lastly, the Haven Spa includes a comfortable bench seating arrangement. This bench wraps around the inside of the Haven Spa and provides enough space for 4-6 bathers. In addition, we've included a convenient corner entry step for ease of entry/exit.
Your guest will also love the flat bottom layout and maximum depth of only 3′. This is also a compact spa that only requires a total surface area of 30 SQFT. In other words, this is a perfect selection for entertaining that requires minimum space!
The Features
In conclusion, the Haven Spa is a modern fiberglass spa shape that is perfect for entertaining. We recommend adding it to one of our fiberglass pools for added value. In addition, the Haven Spa requires a total surface area of 30 SQFT and has a maximum depth of 3′.
This is a very popular spa model for its modern shape and compact design. We're sure that you'll love the Haven Spa and invite you to fill out our Contact Form if you would like some more information!