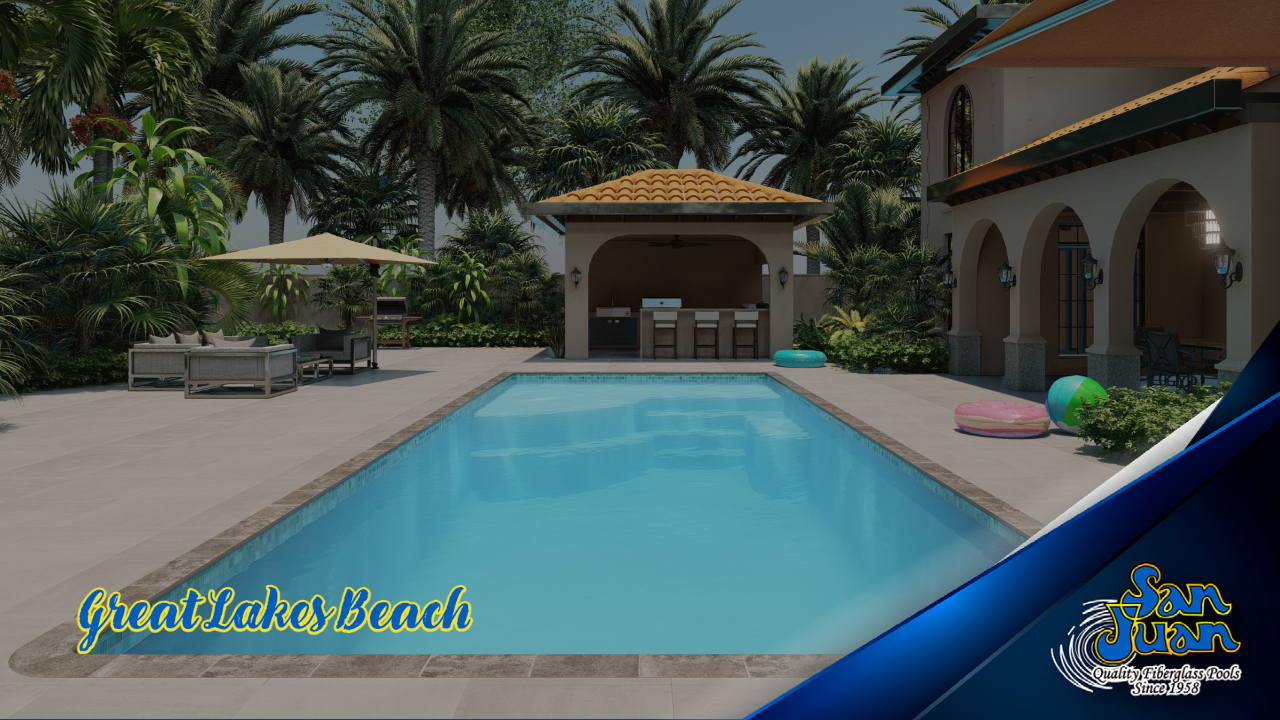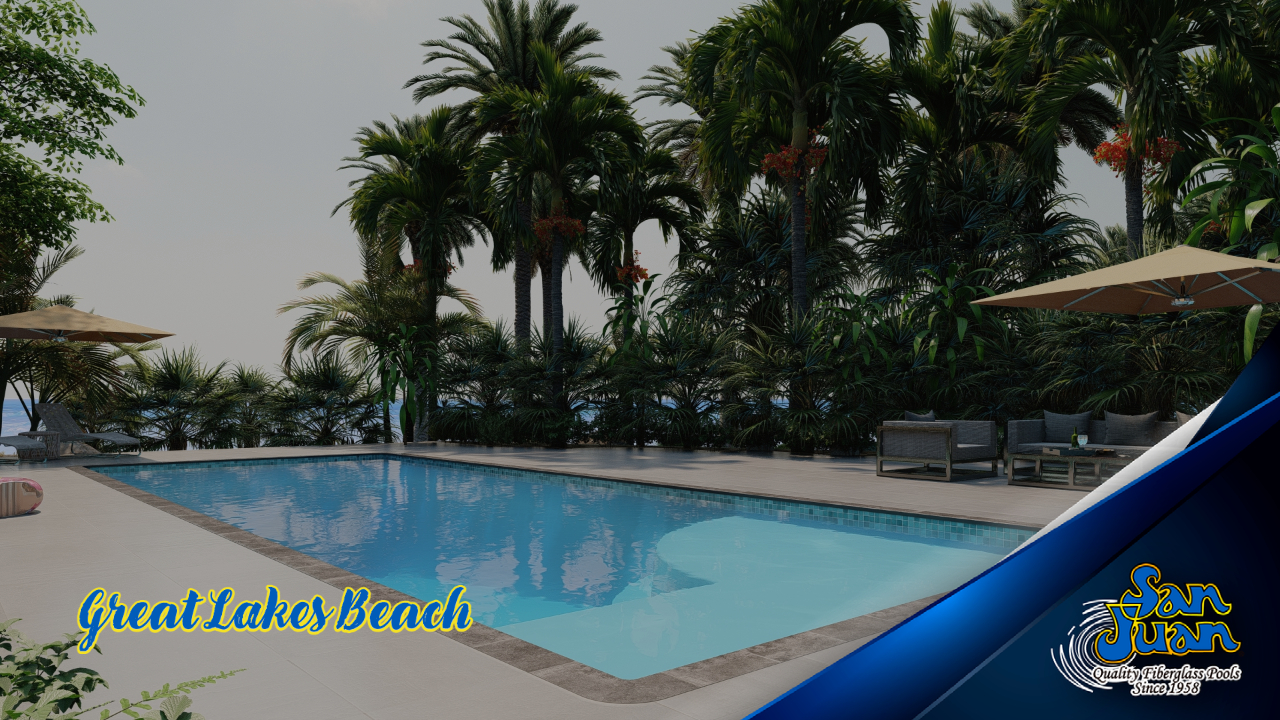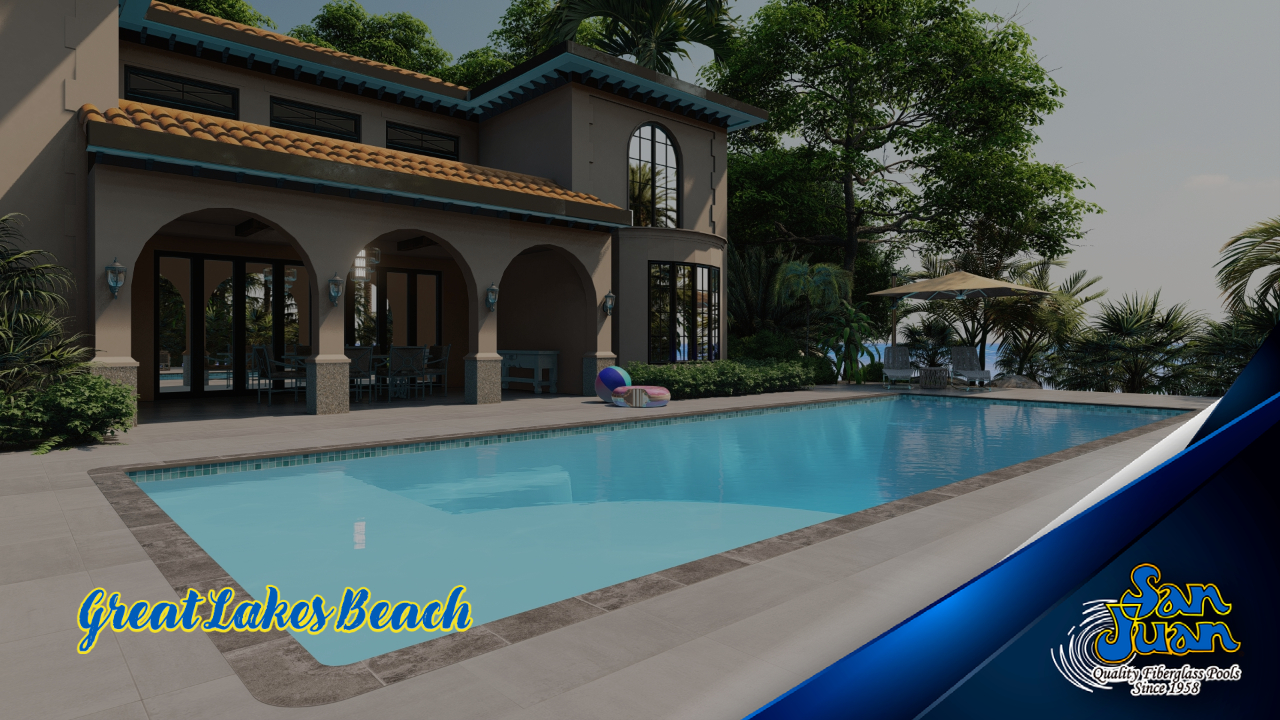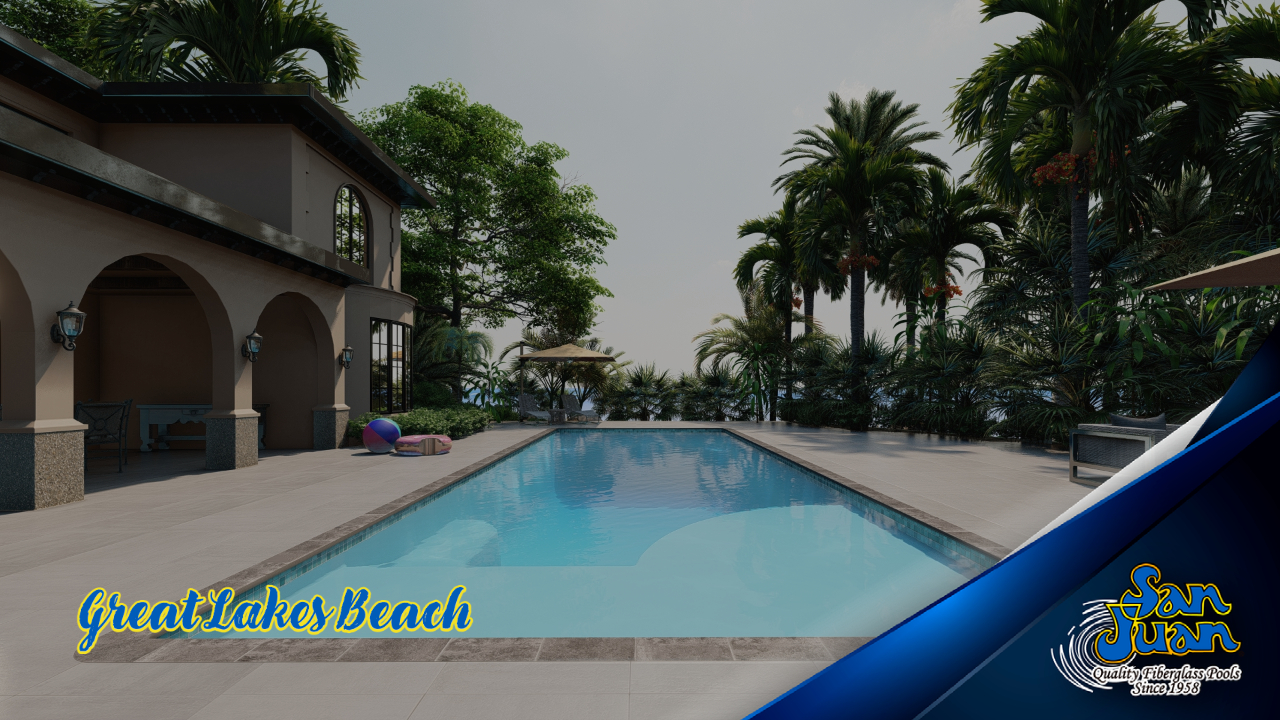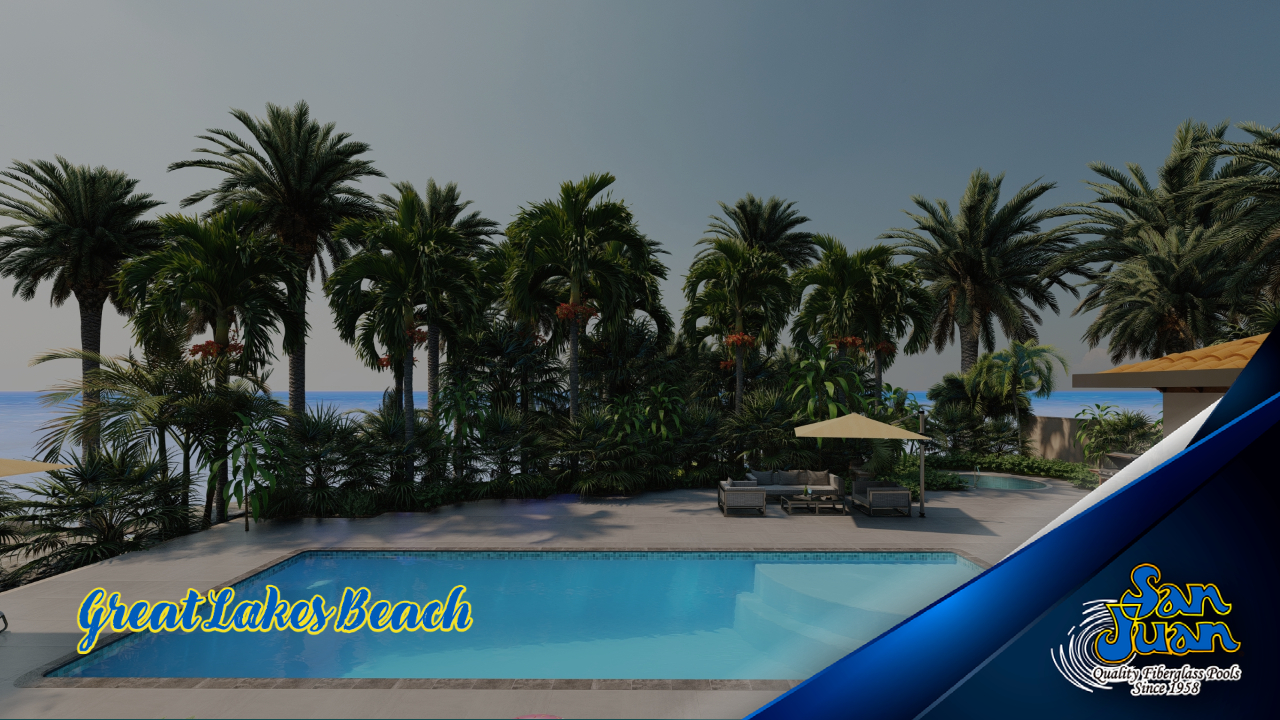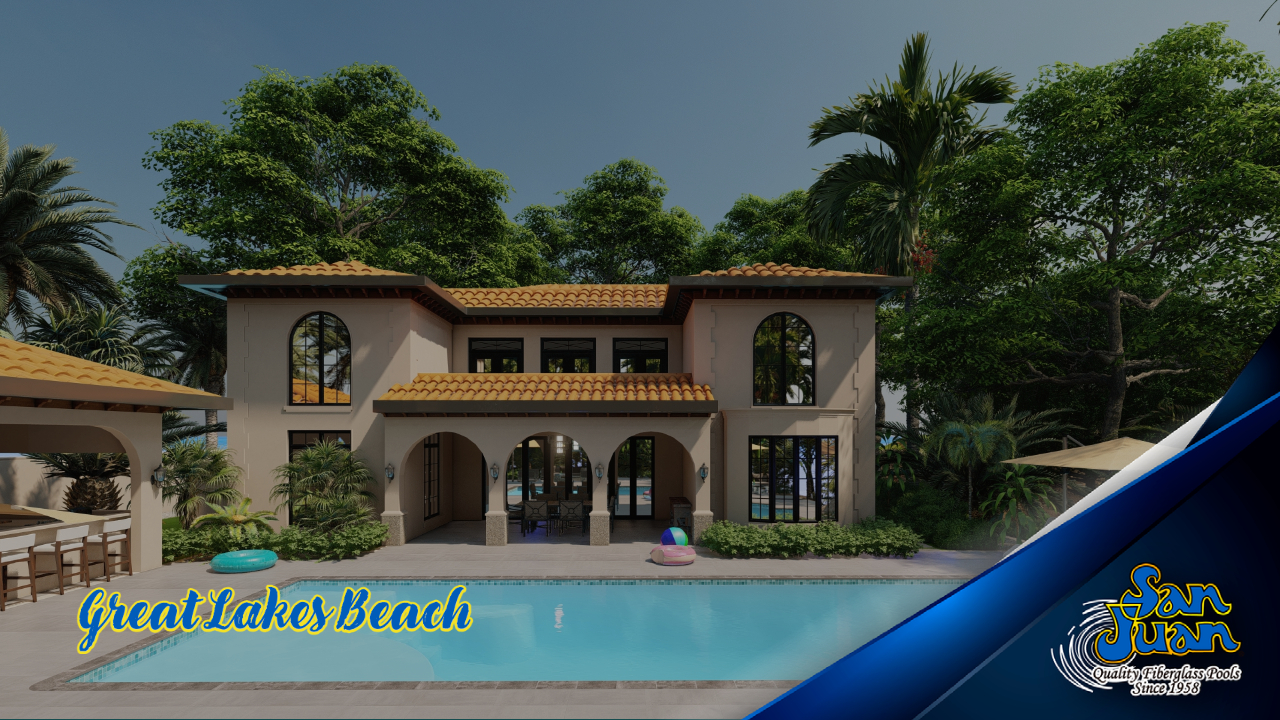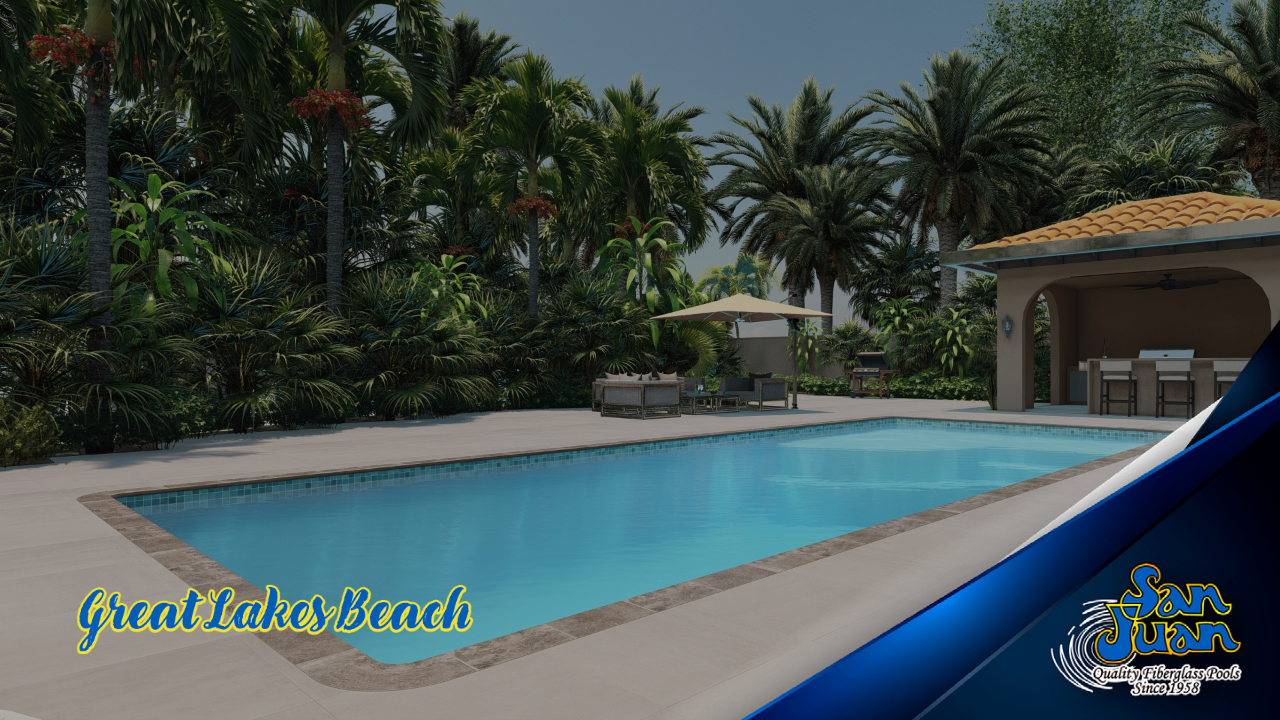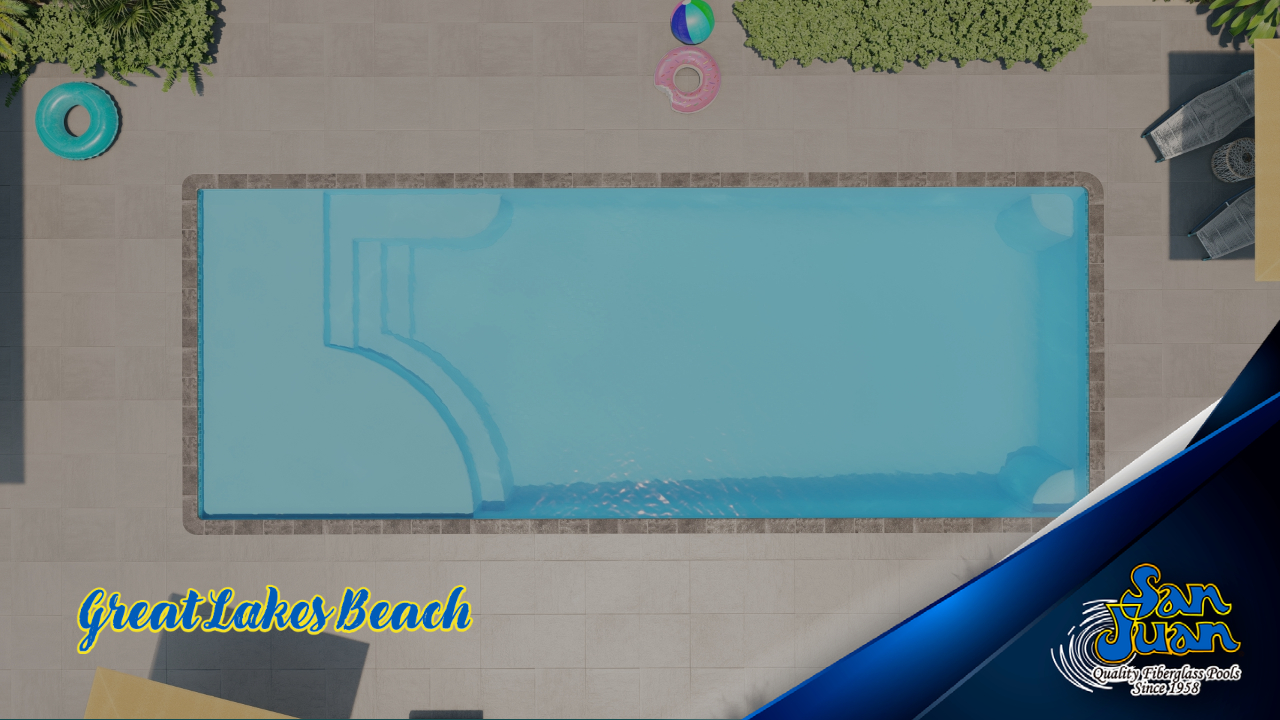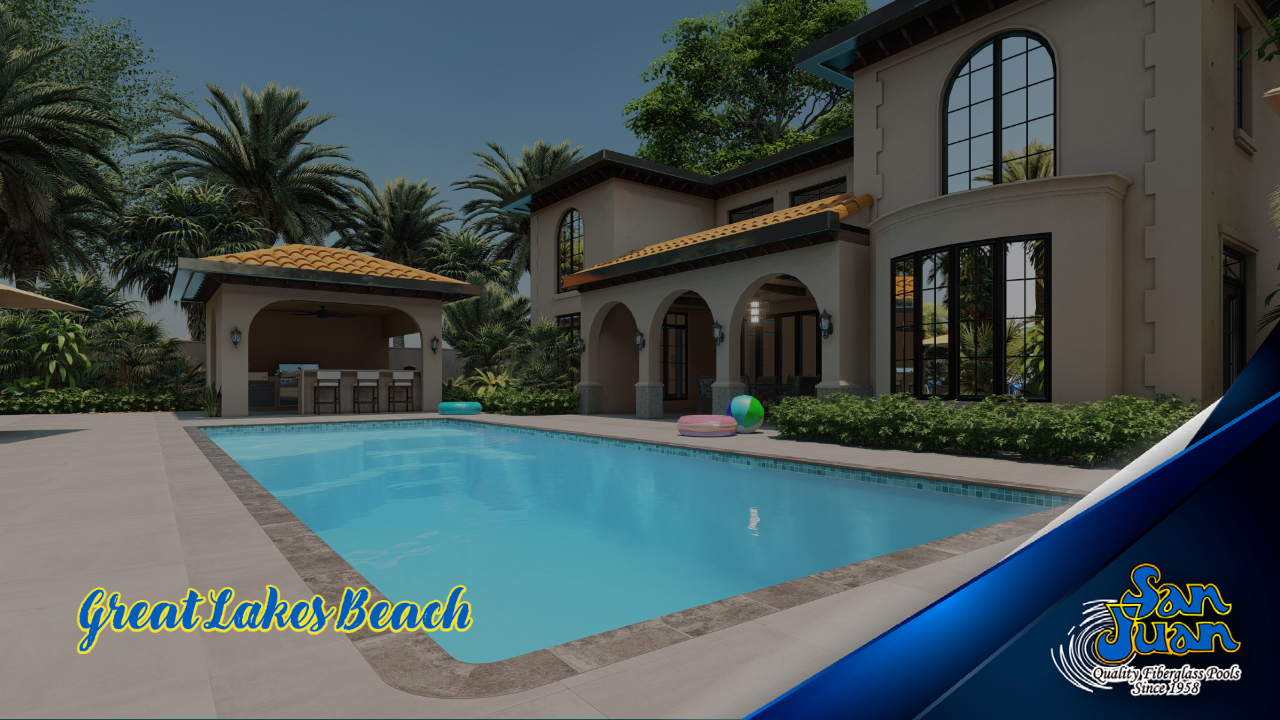 The Great Lakes Beach – A New Rectangle Beach Entry Pool
The Great Lakes Beach – A New Rectangle Beach Entry Pool
The Great Lakes Beach – A New Rectangle Beach Entry Pool
The Great Lakes Beach – A New Rectangle Beach Entry Pool
The Great Lakes Beach – A New Rectangle Beach Entry Pool
The Great Lakes Beach – A New Rectangle Beach Entry Pool
The Great Lakes Beach – A New Rectangle Beach Entry Pool
The Great Lakes Beach – A New Rectangle Beach Entry Pool
The Great Lakes Beach – A New Rectangle Beach Entry Pool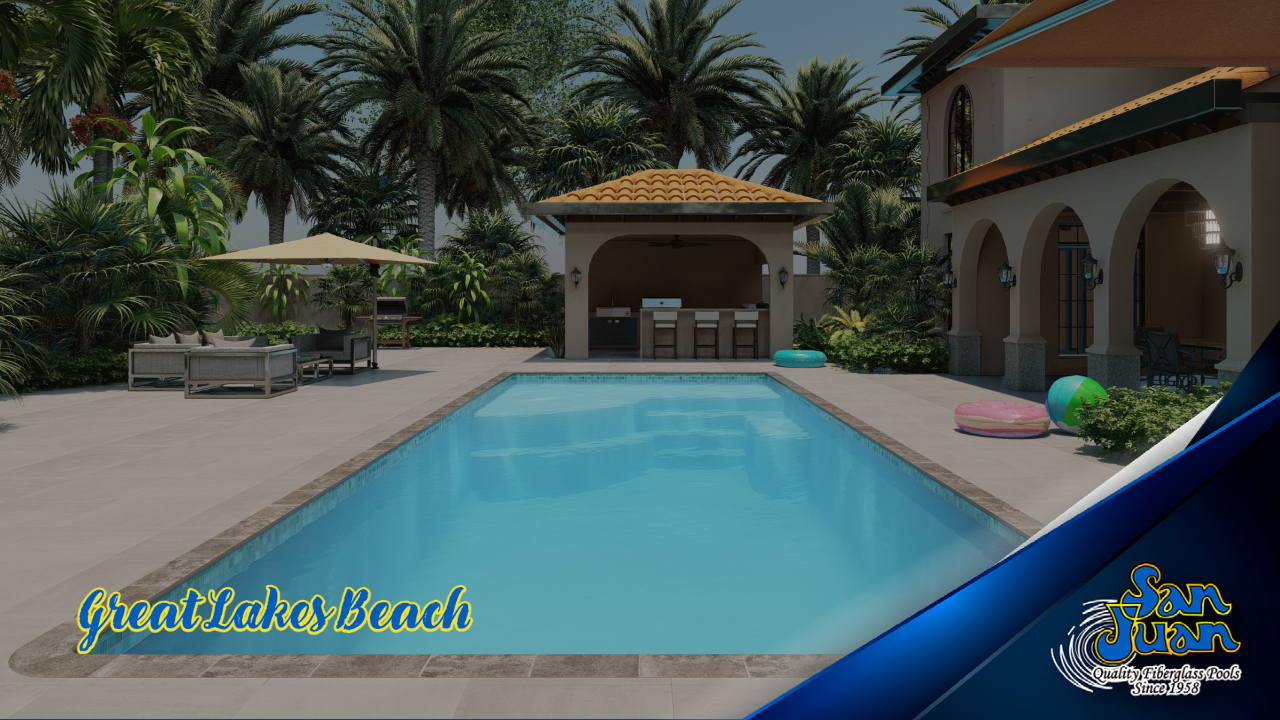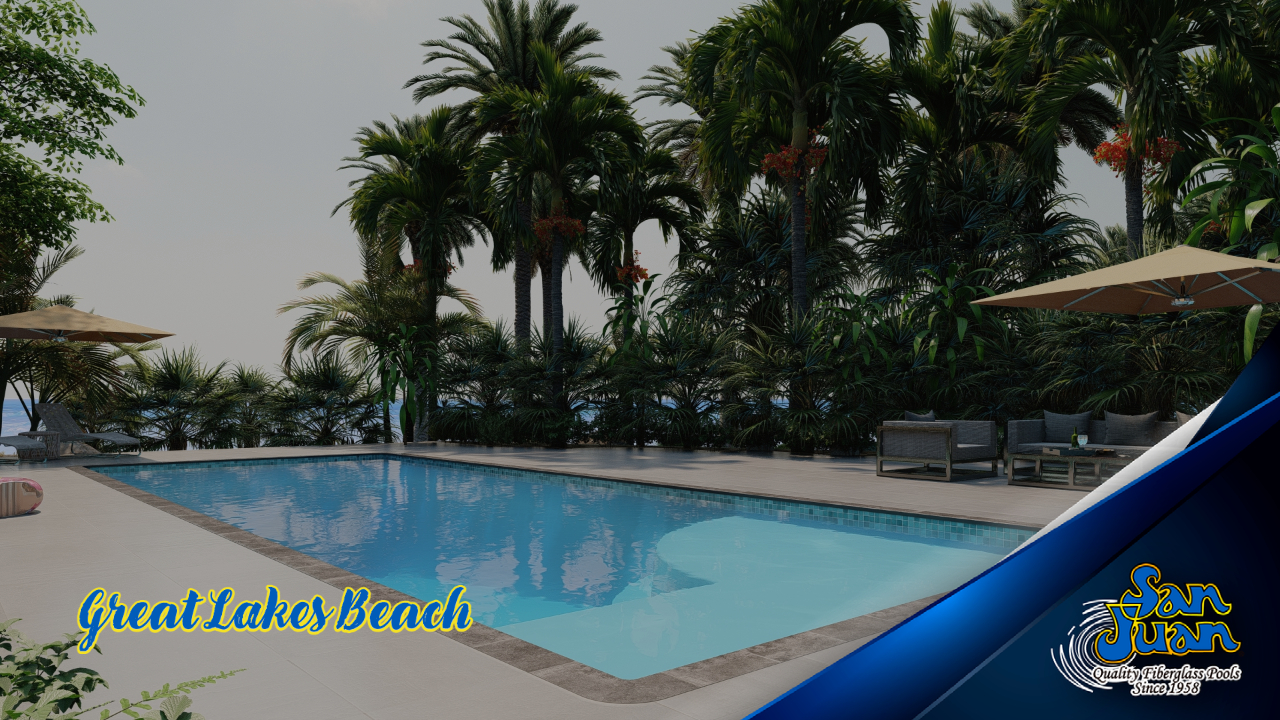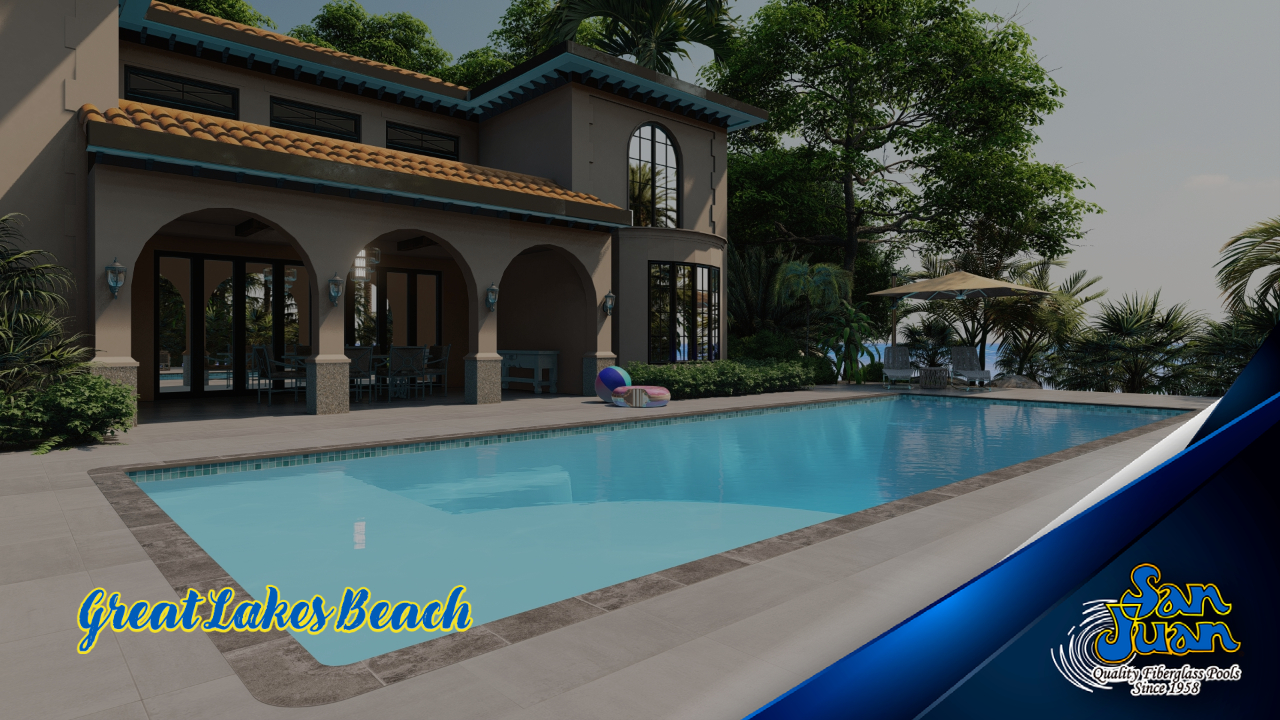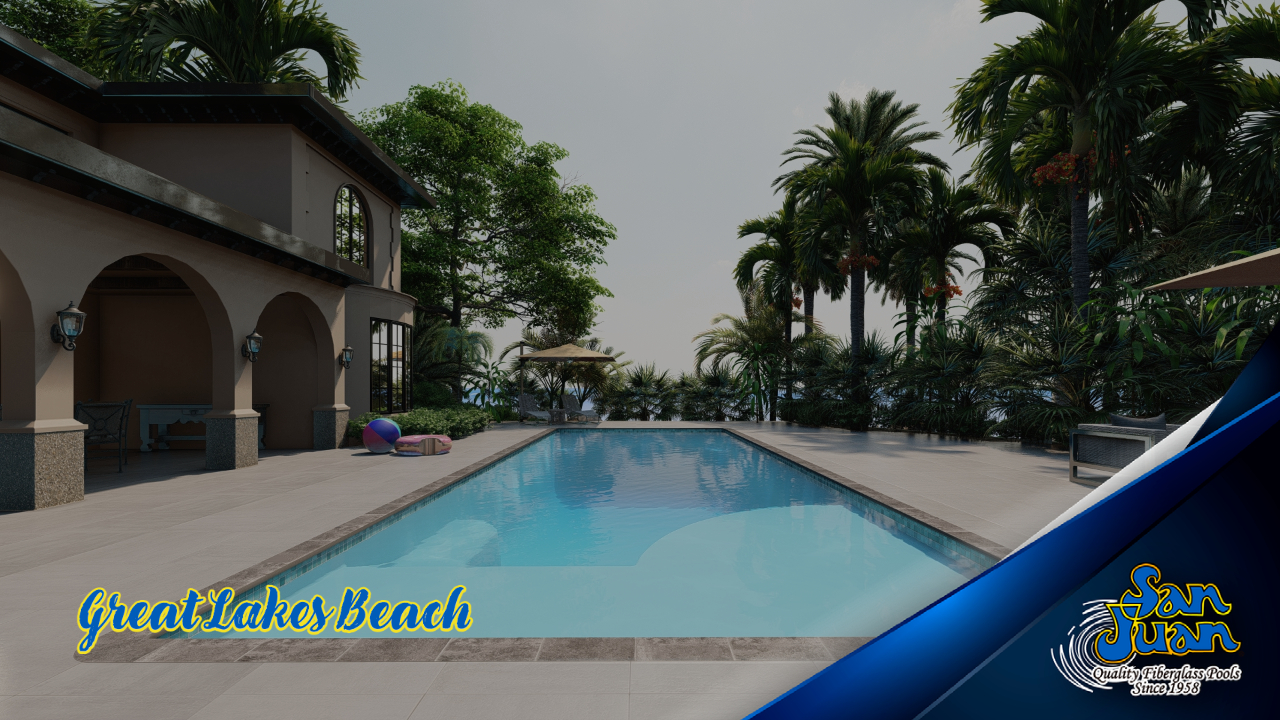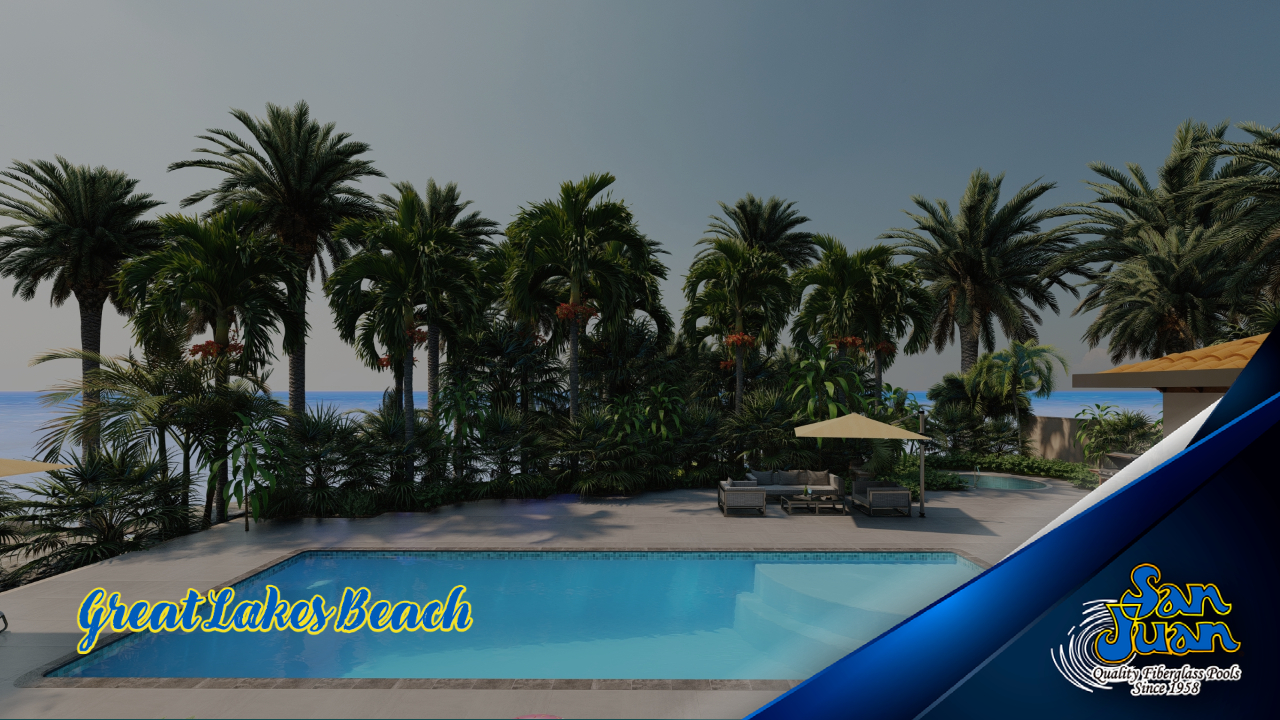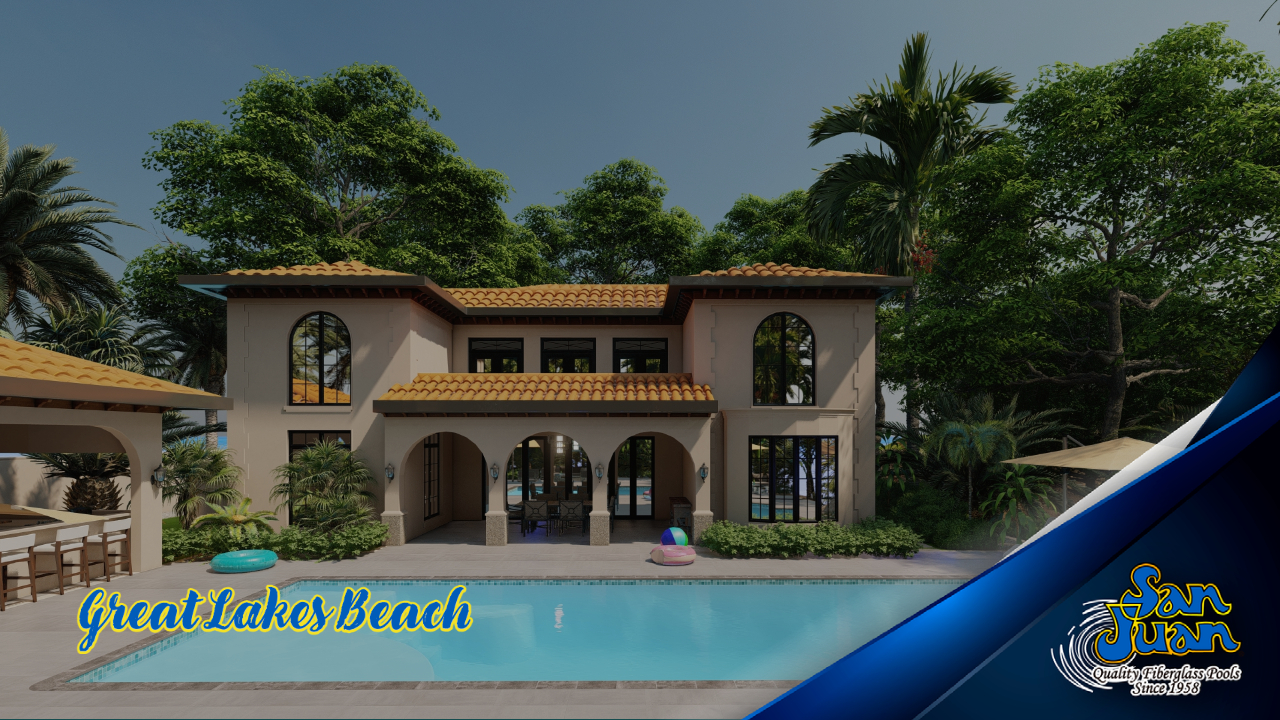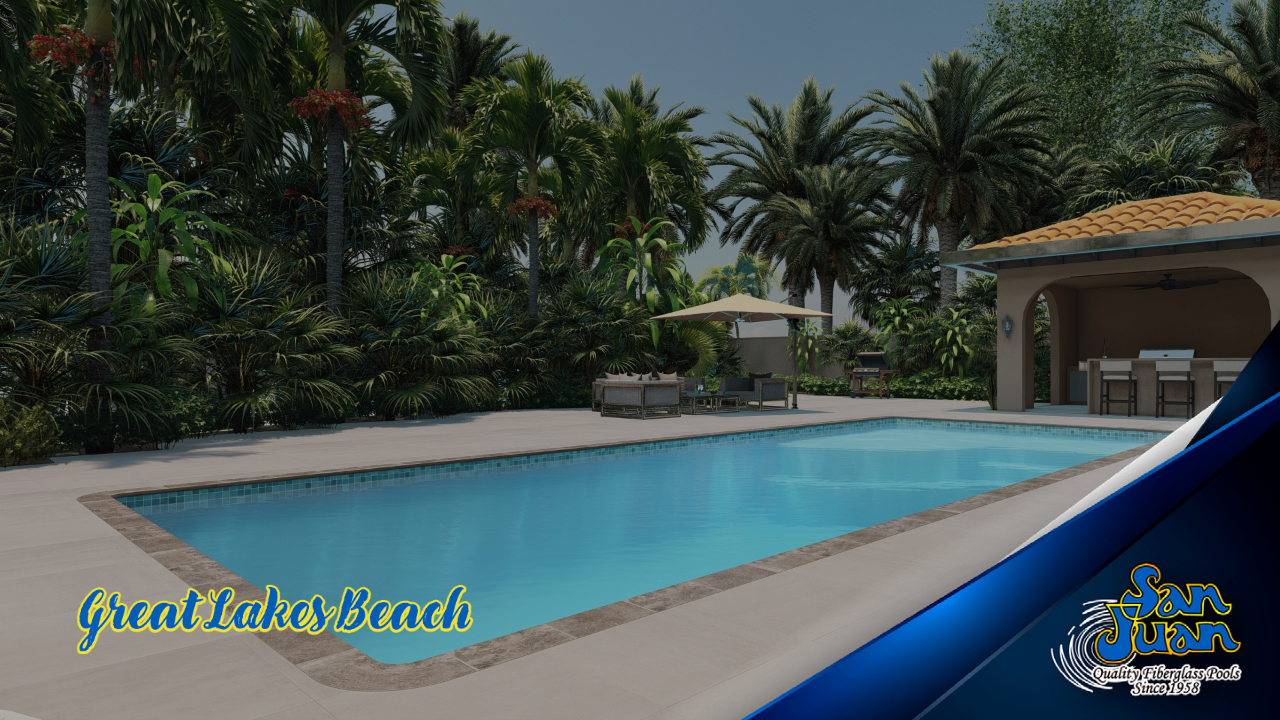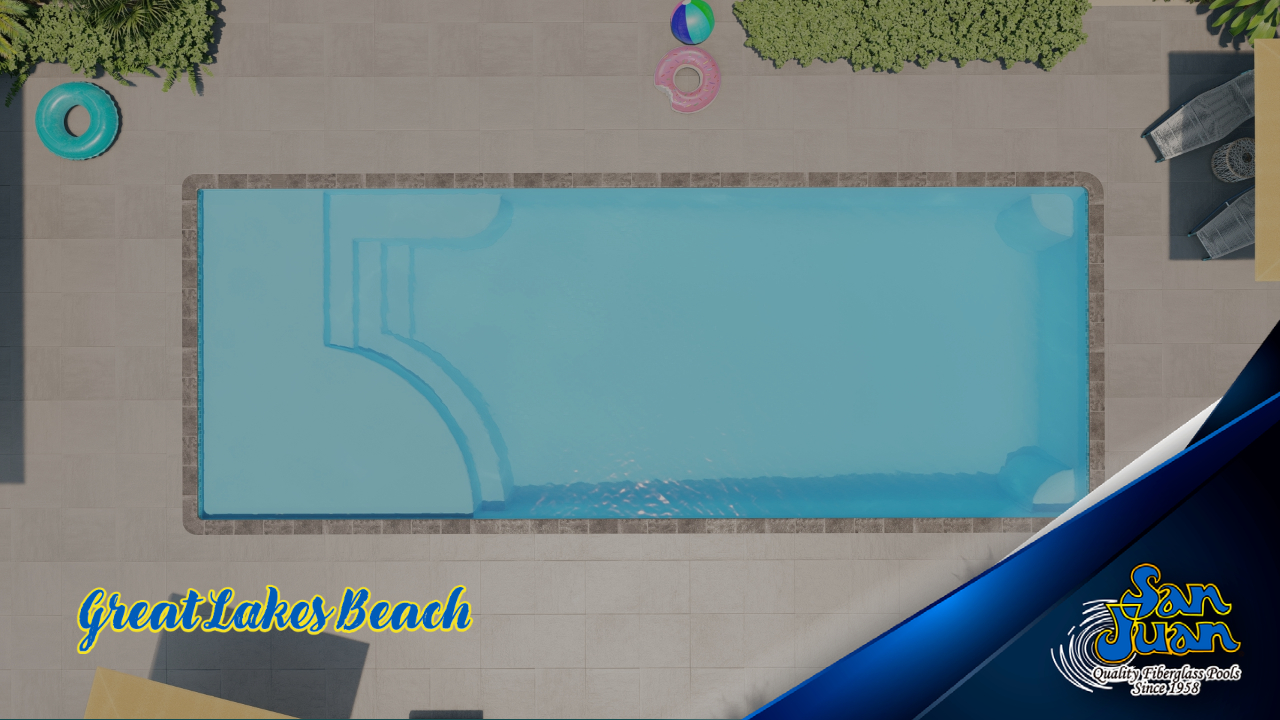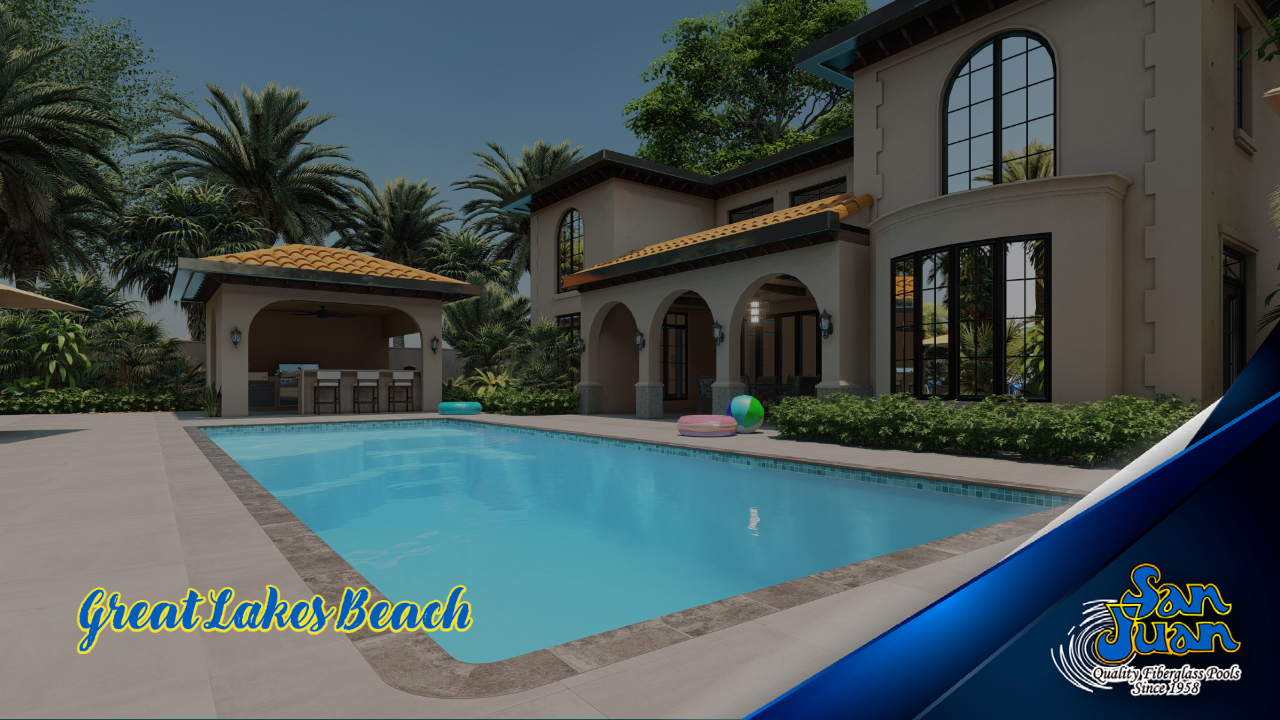 The Pool Specs
Width: 16′ 2″ O.D.

(15′ 2″ I.D.)

Length: 42′ 2″ O.D.

(41′ 2′ I.D.)

Depth: 6′ 4.25″
Surface Area: 540 SQFT
Volume: 14,600 Gallons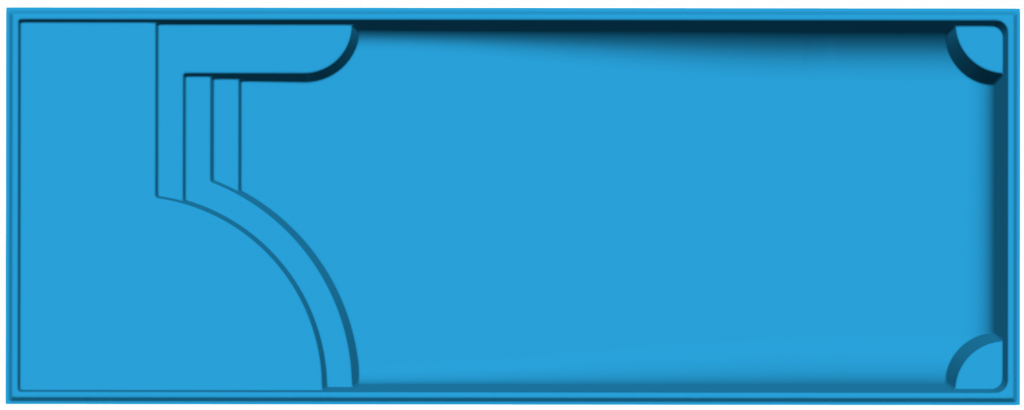 The Great Lakes Beach – A New Rectangle Beach Entry Pool
Okay, we get it. Sometimes the year runs a little long, winter lasts longer than we want it to and we all want to escape to a warm beach and forget about work and busy schedules. It all sounds so nice to take a siesta from responsibilities and work on our sun tans. But the thought of packing up the family and traveling across country can sound a little expensive and requires a lot of work.
Don't worry, we've got you covered. Forget packing up the kids in the suburban to drive five hours to your nearest beach. Don't worry about the long lines at the hot gas station or the grilled cheese truck that costs $15 per sandwich. You can have the entire experience of going to the beach right in your own backyard!
How, you say? Well, let's just say that we put a little ingenuity into this design for The Great Lakes Beach fiberglass pool. This gorgeous piece of real estate combines the award winning characteristics of the Great Lakes Pool with the growing demand of a Beach Entry design. Our clients can now hop in, swim around and have a wide swimming basin with a very large tanning ledge to soak up some rays or read a book.
The Rectangle Beach Entry
The amazing part about this design, is our ability to create a fiberglass pool with a strong framework to support the Beach Entry model. As you can see from the image of this pool, this is a HUGE beach entry with lots of potential for creativity. For example, this particular home owner opted in for two LED lights (one in each corner of the beach entry). This will create a brilliant light show at night or a serene backdrop for their next backyard dinner.
Want more options than this? No problem! Our Beach Entry is so wide that it will easily fit two loungers side by side. There are plenty of brands (such as Ledge Lounger) that are specifically designed to be installed in a swimming pool. Simply select a few chairs of your choice color and you've got yourself a relaxation space that'll make your neighbors and friends jealous.
Lastly, we reinforce all of our Beach Entry models with additional support braces and extra fiberglass & resin. Our teams hand-lay each piece of fiberglass to provide the strongest layer possible. Additionally, we inspect each swimming pool before it leaves the factory. This ensures that your pool complies to our San Juan Pools Standards.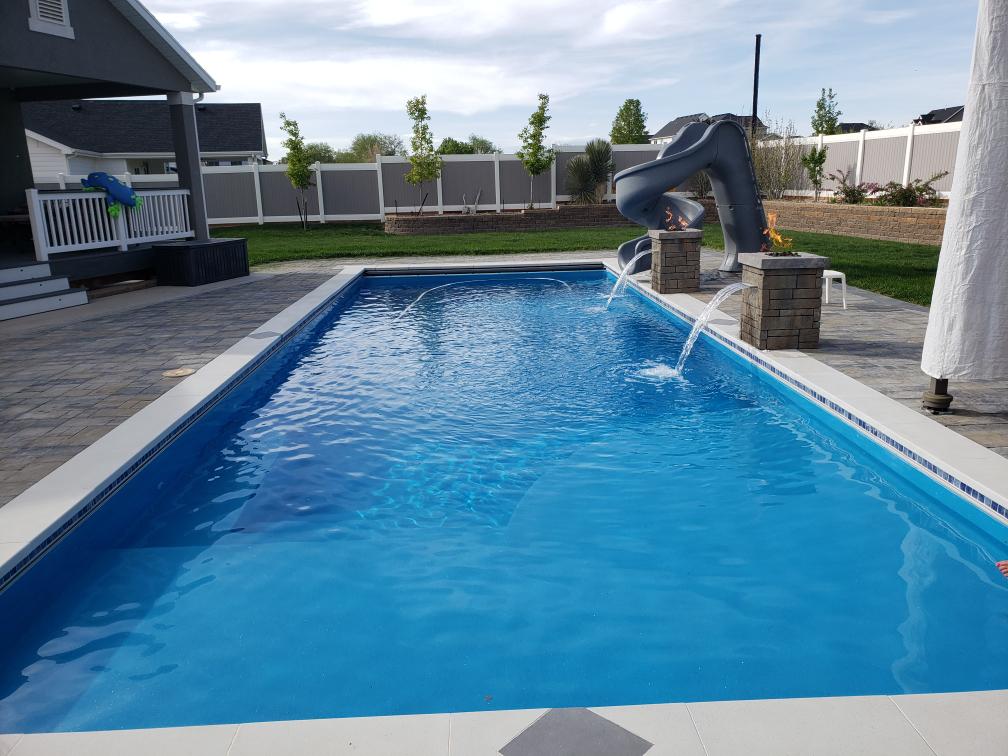 The Features of The Great Lakes Beach
Having been in business since 1958, San Juan Pools produces the highest quality fiberglass swimming pool on the market. The Great Lakes Beach is no exception! We believe that we've designed this model to be the perfect, modern solution for backyards with lots of square footage. This pool shape provides a huge swimming basin with its overall length of 41′ 2″ and depth of 6′ 4.25″. This is truly a remarkable swimming pool that will provide tons of entertainment for large parties or intimate gatherings.