The Crystal Springs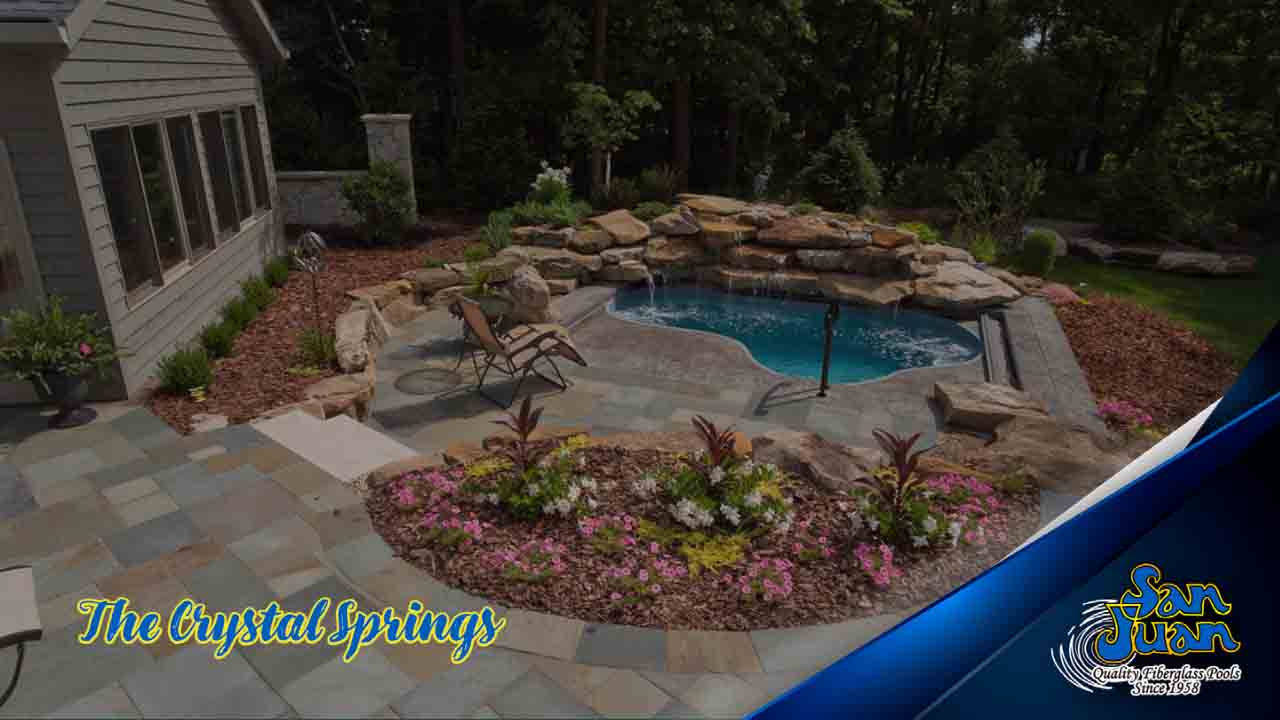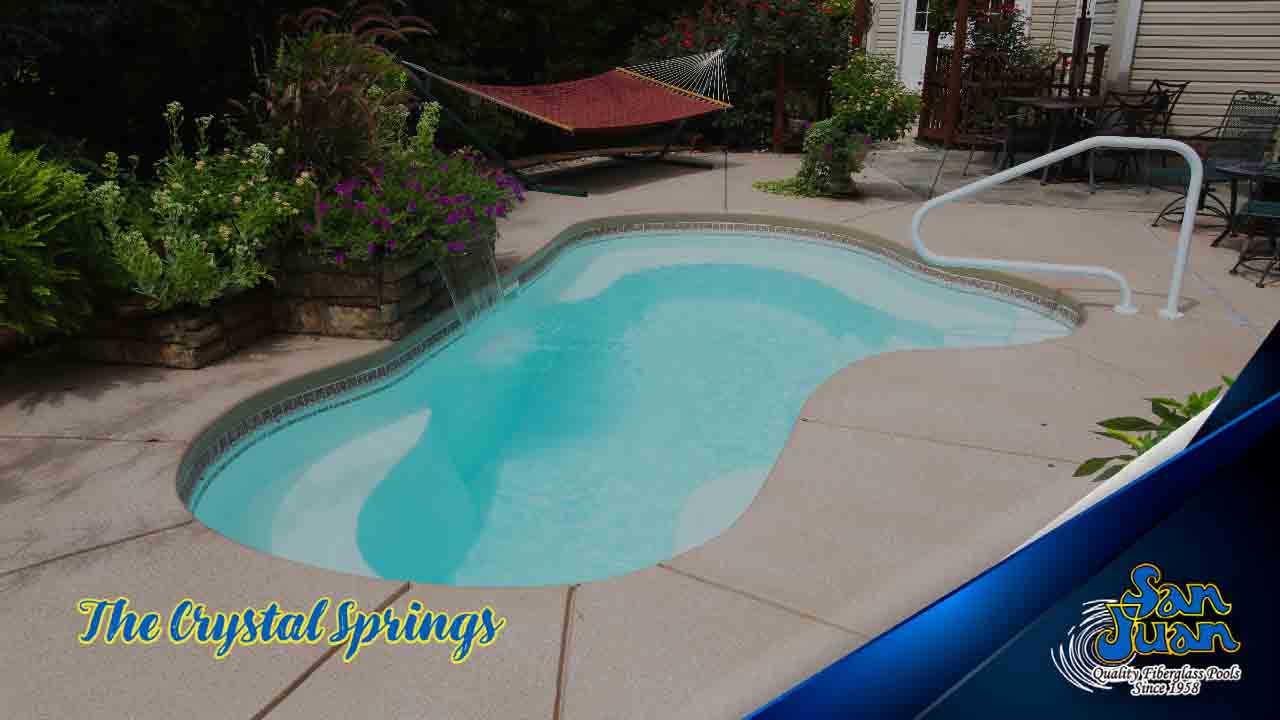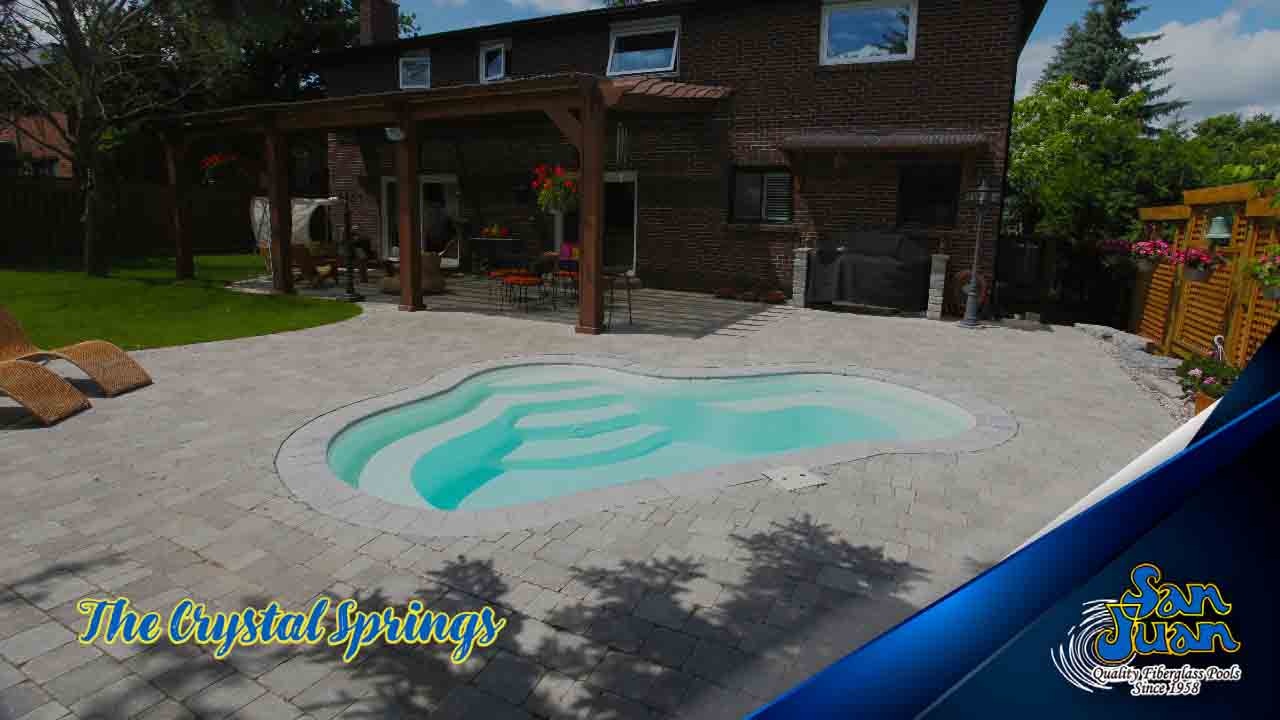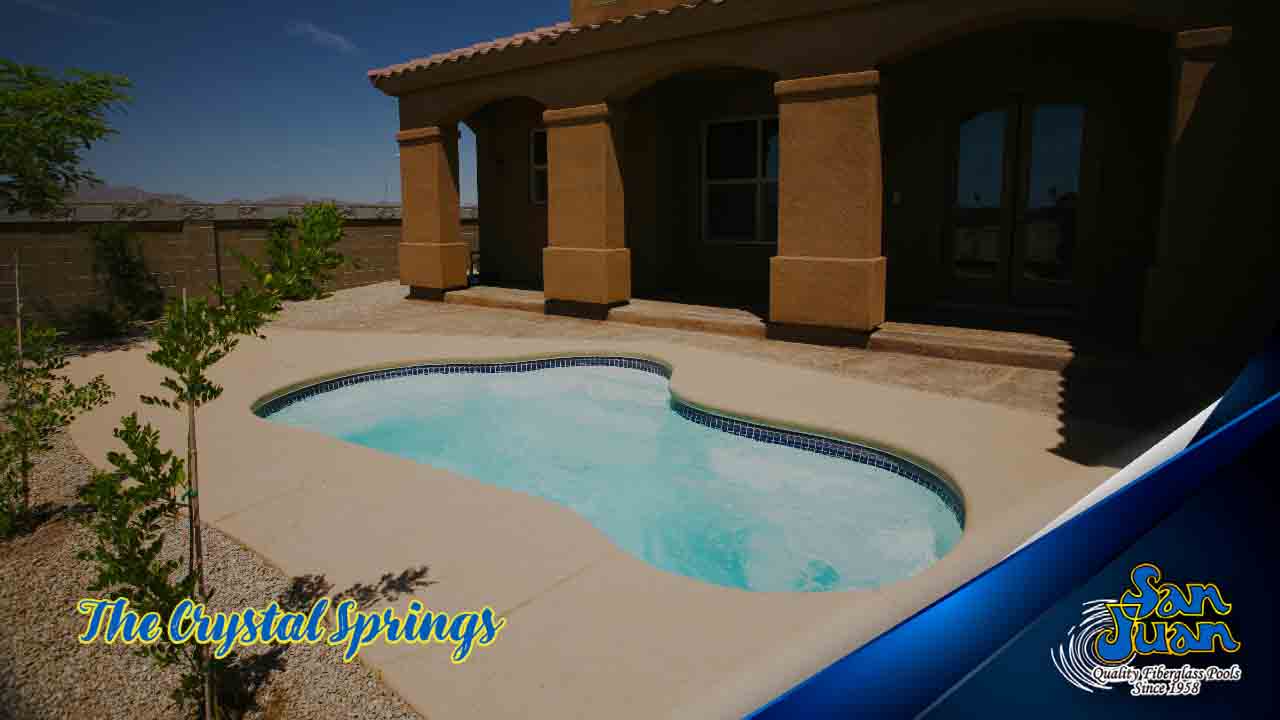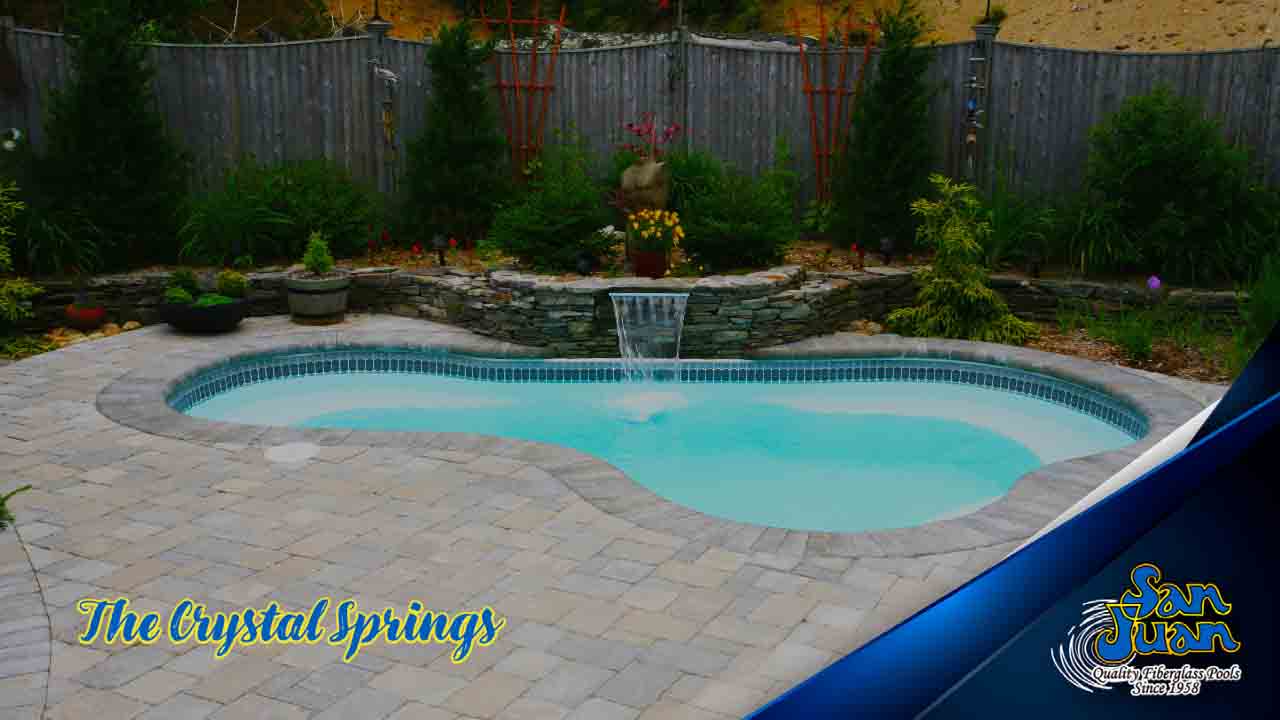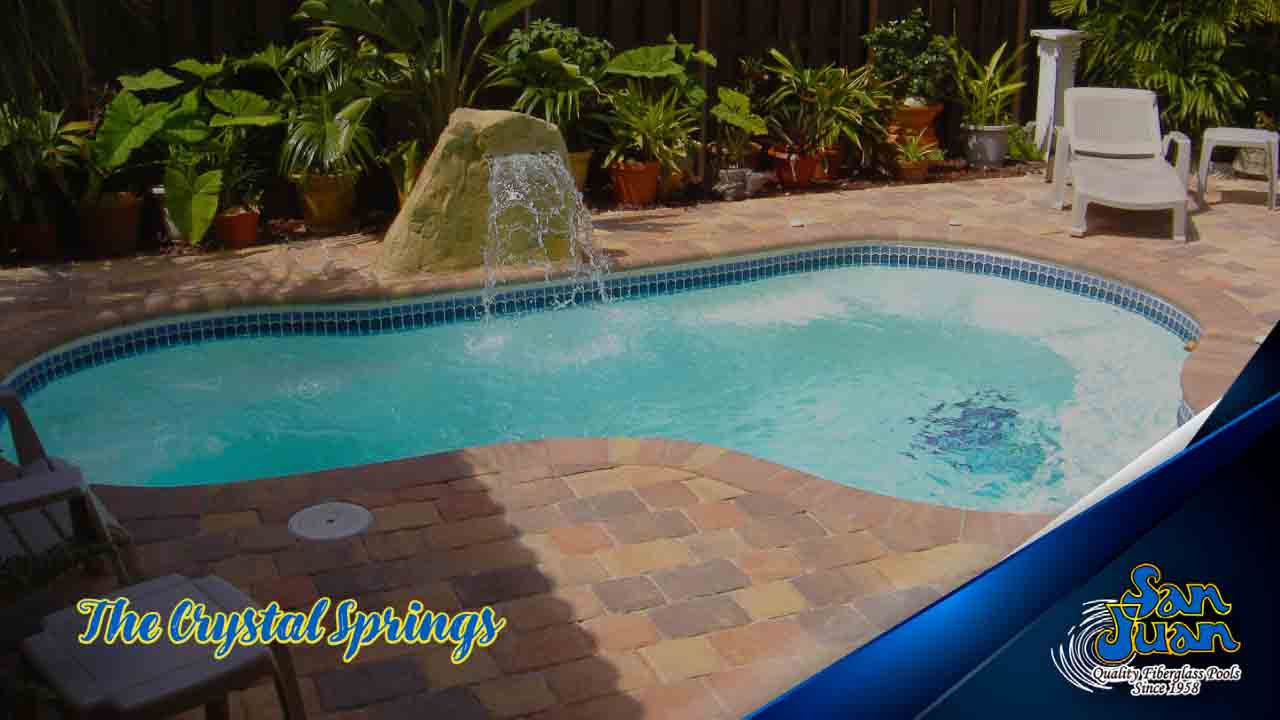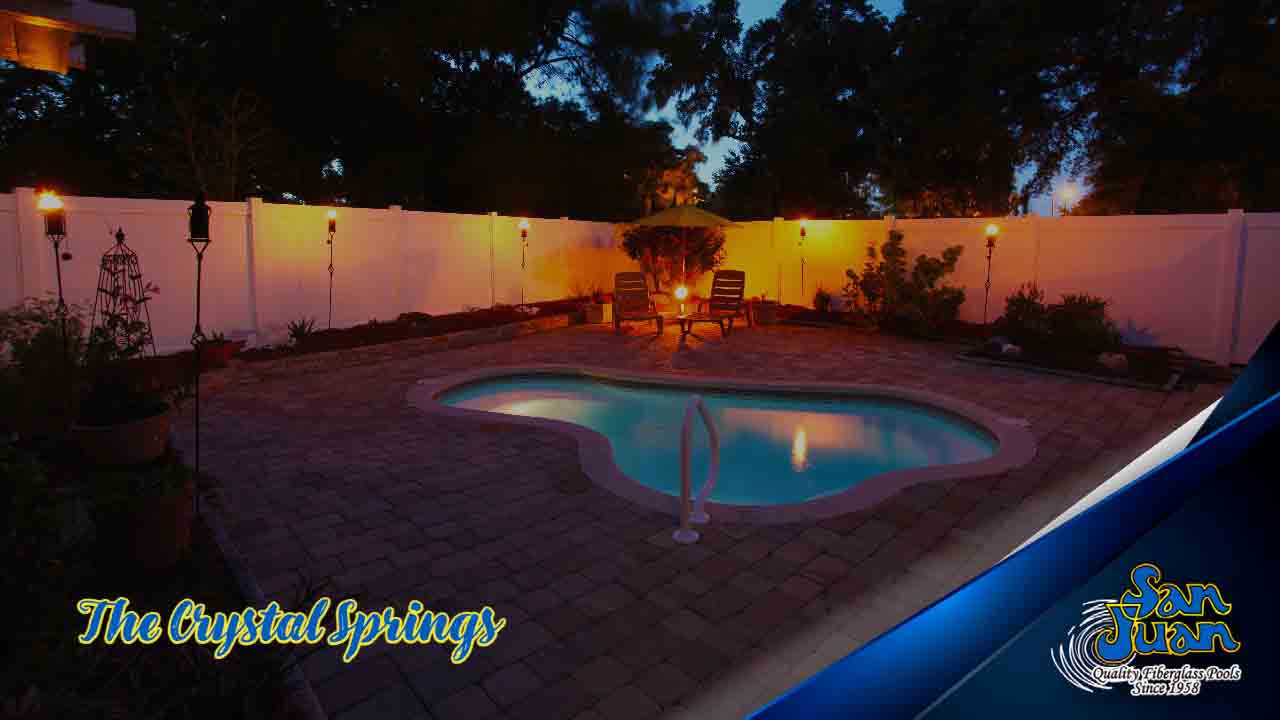 The Crystal Springs – Fiberglass Pool & Spa Hybrid Model
The Crystal Springs – Fiberglass Pool & Spa Hybrid Model
The Crystal Springs – Fiberglass Pool & Spa Hybrid Model
The Crystal Springs – Fiberglass Pool & Spa Hybrid Model
The Crystal Springs – Fiberglass Pool & Spa Hybrid Model
The Crystal Springs – Fiberglass Pool & Spa Hybrid Model
The Crystal Springs – Fiberglass Pool & Spa Hybrid Model
The Crystal Springs – Fiberglass Pool & Spa Hybrid Model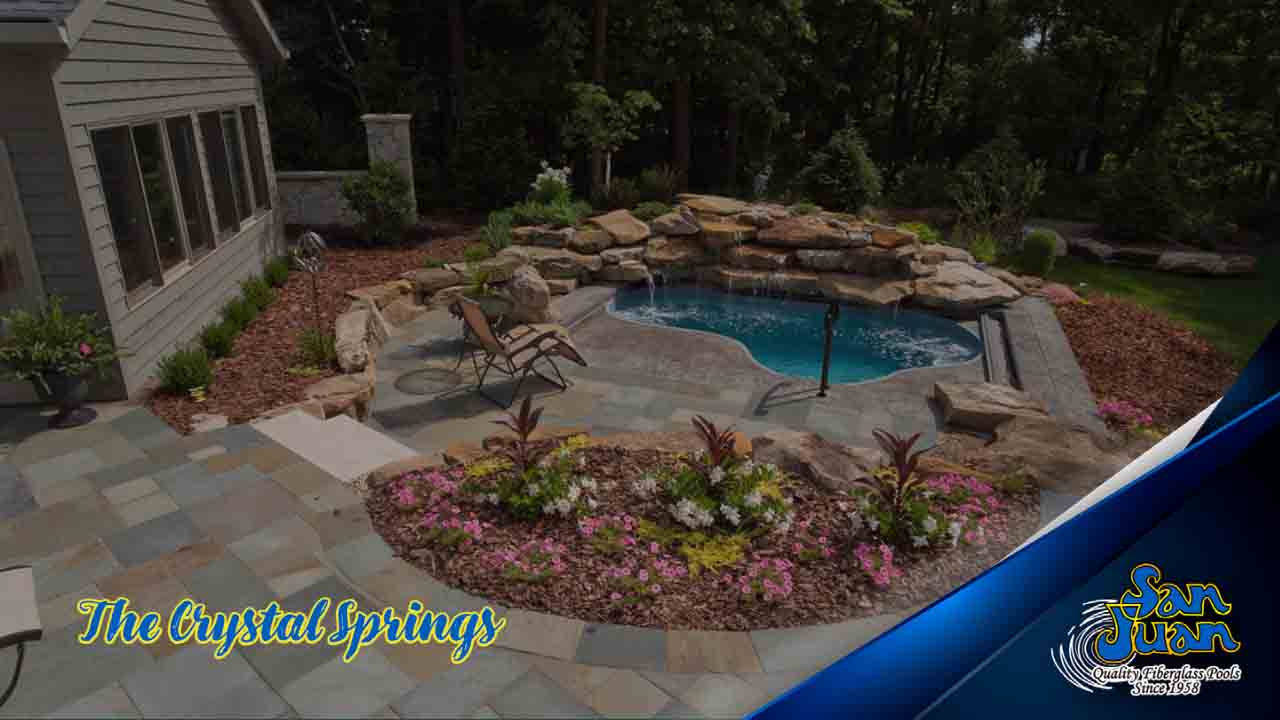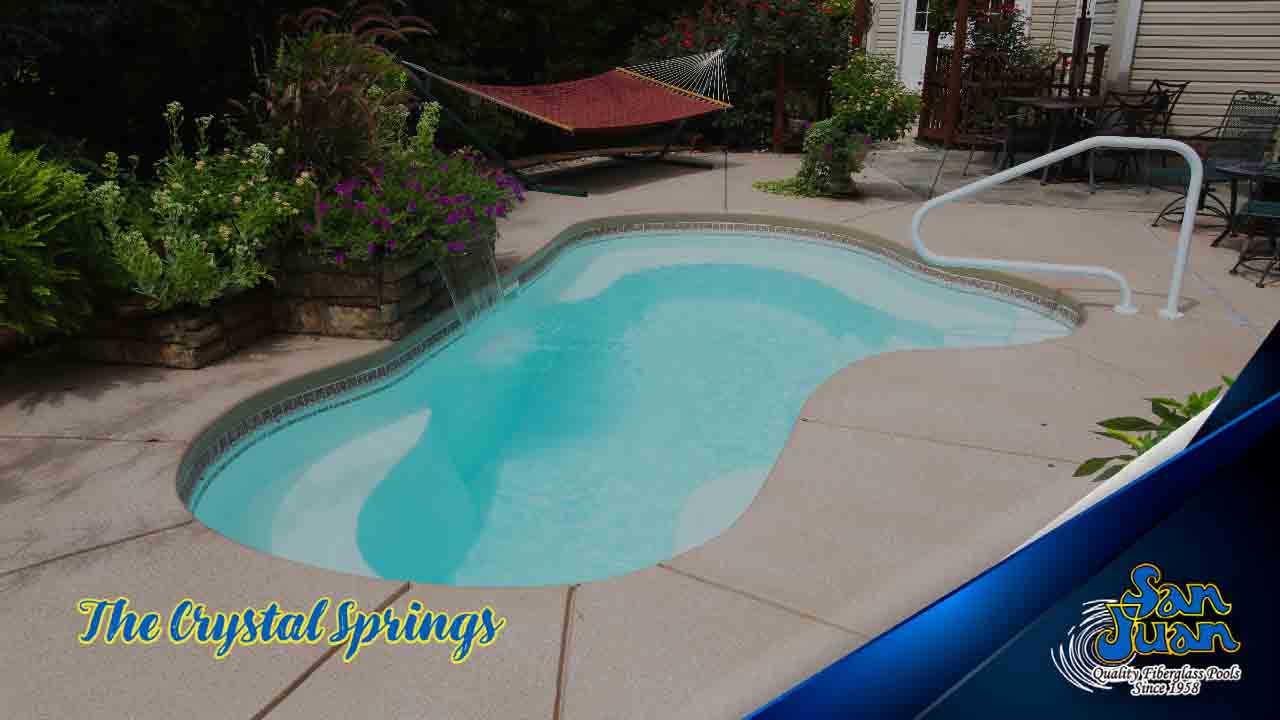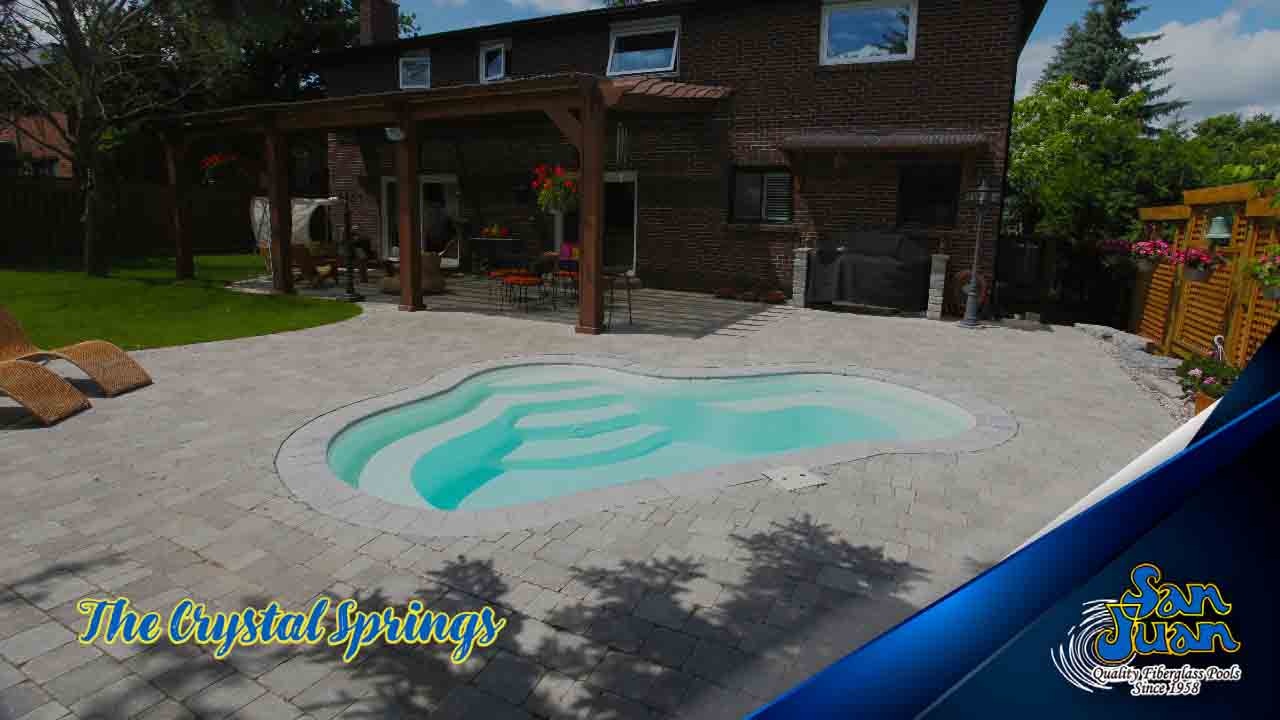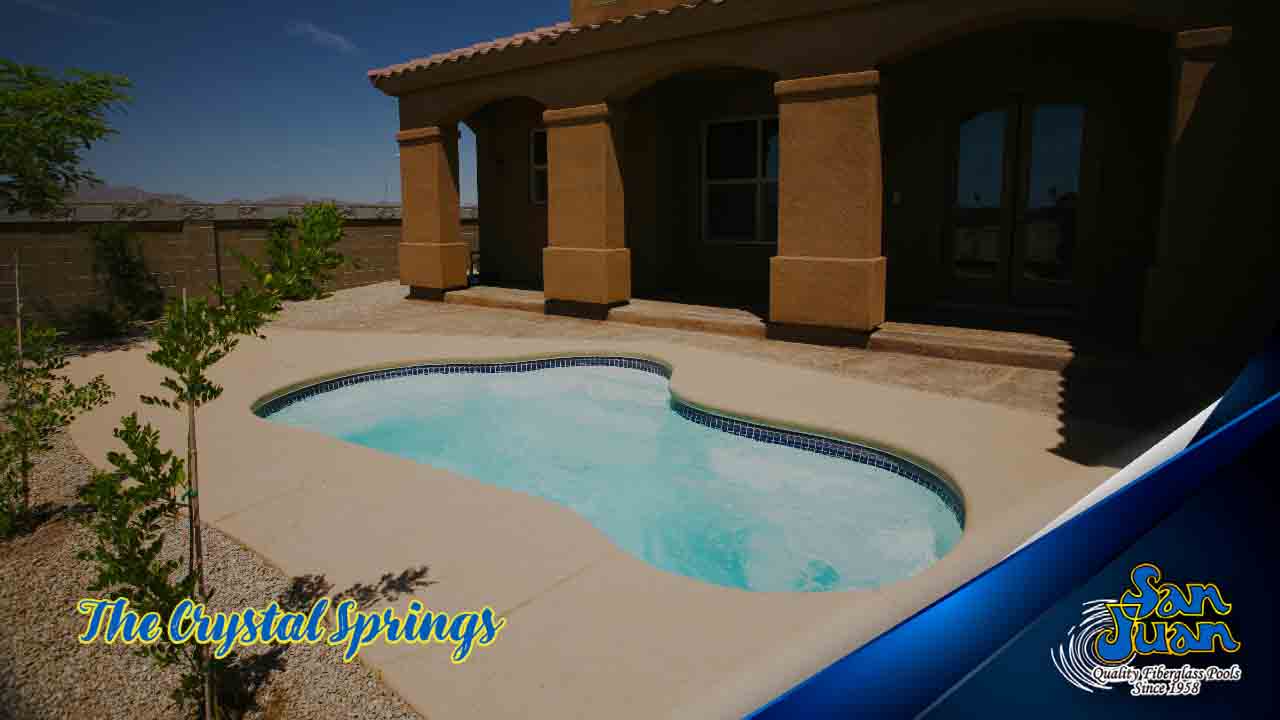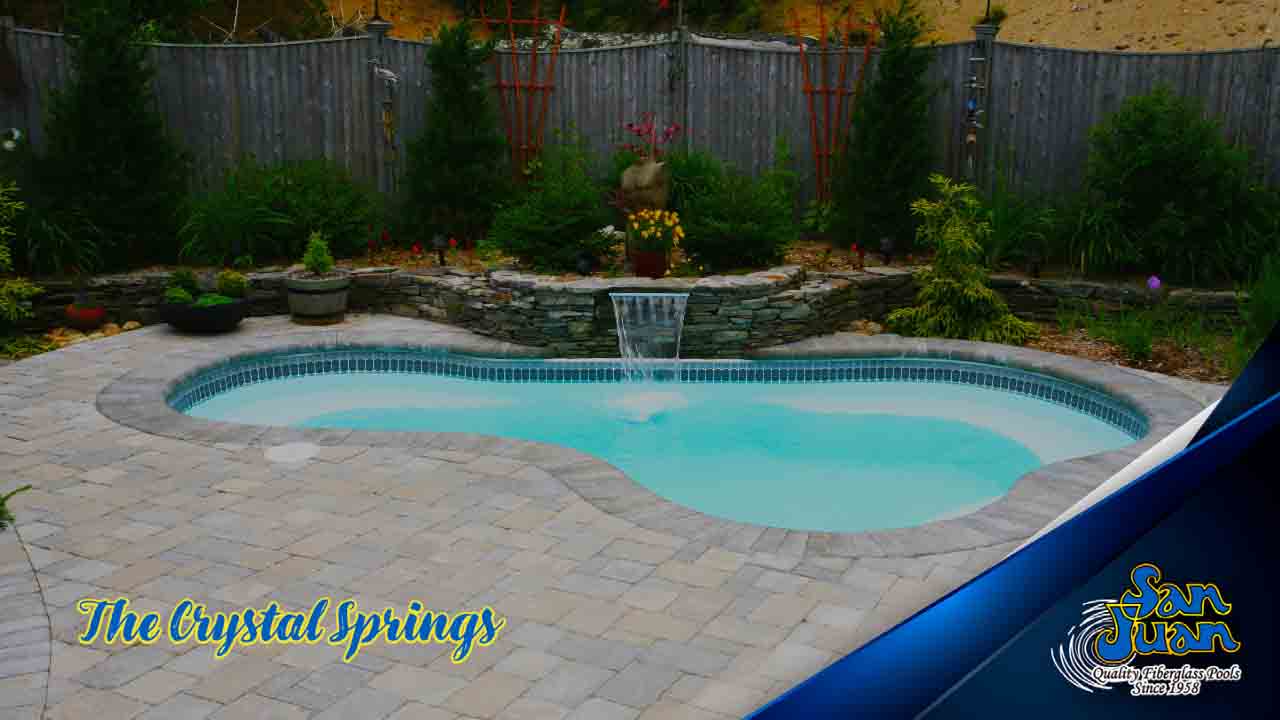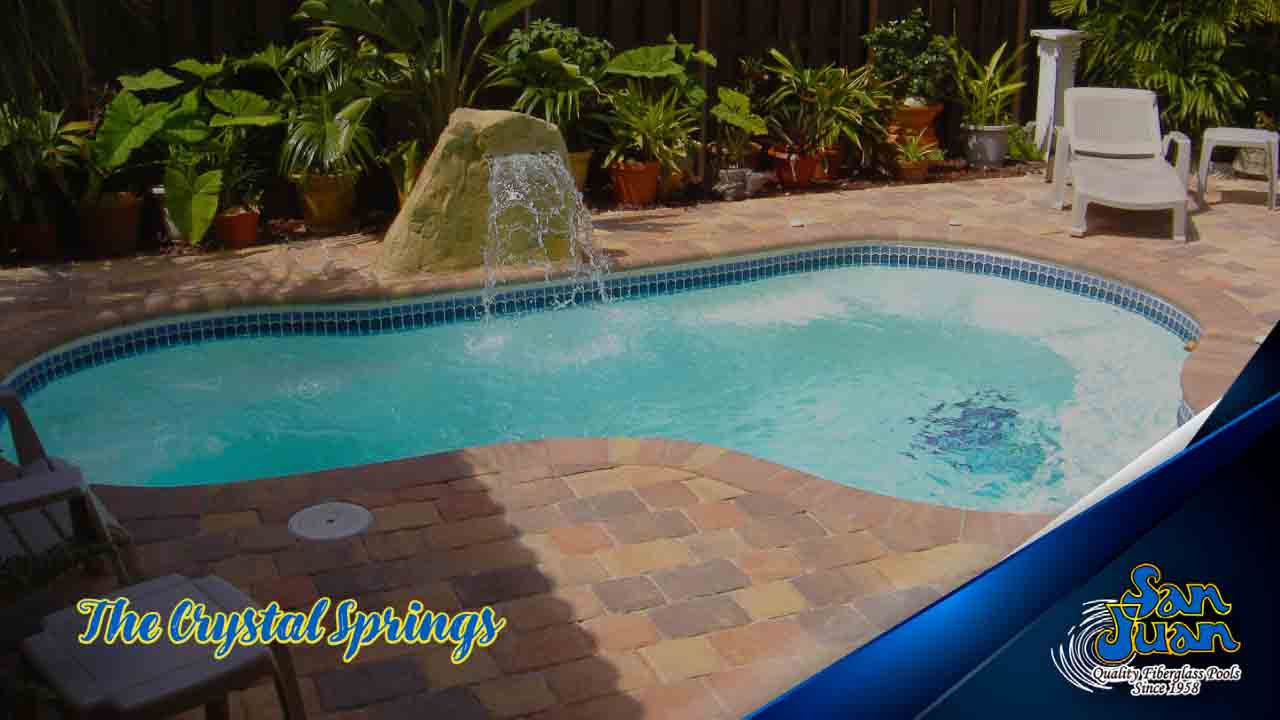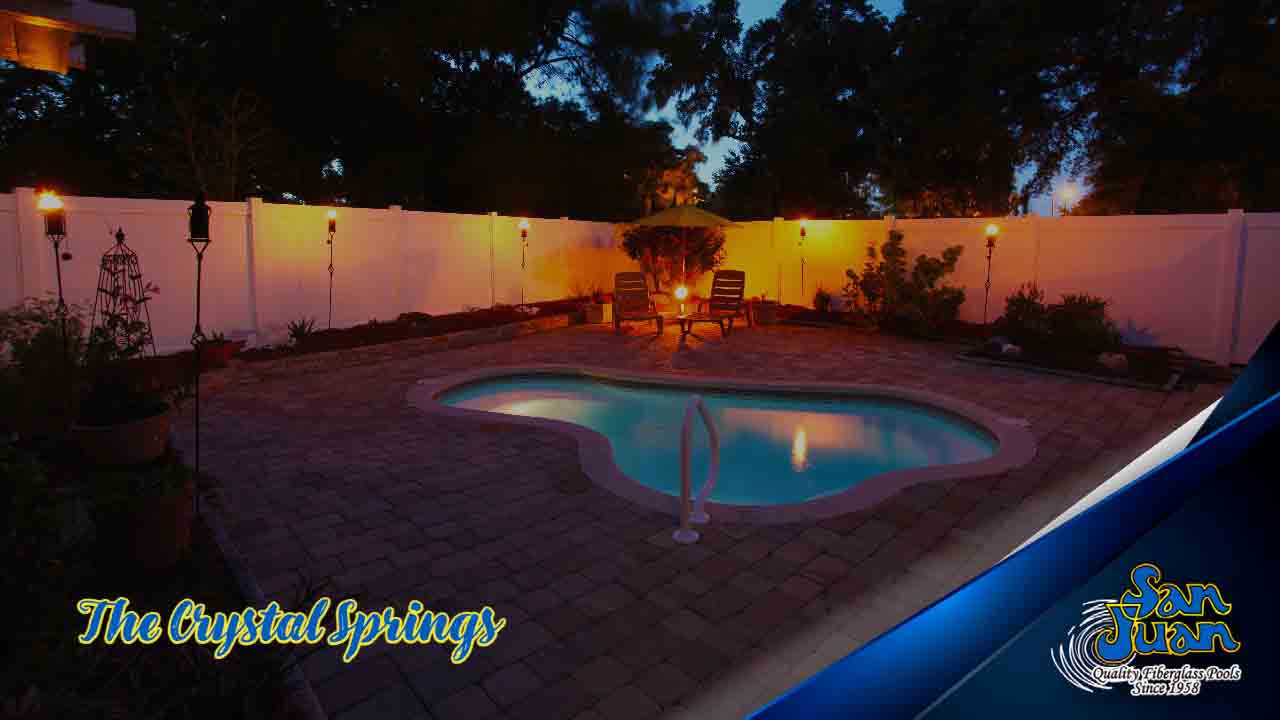 The Pool Specs
Width: 11′ 11″ O.D.

(10′ 3″ I.D.)

Length: 17′ 2″ O.D.

(16′ 3″ I.D.)

Depth: 5′
Surface Area: 119 SQFT
Volume: 3,900 Gallons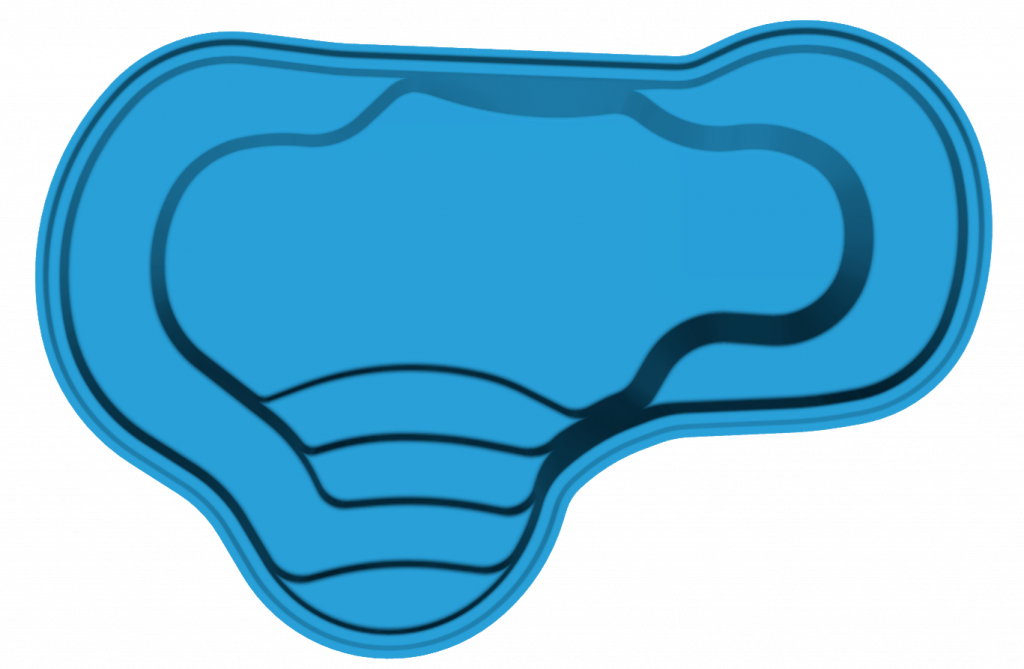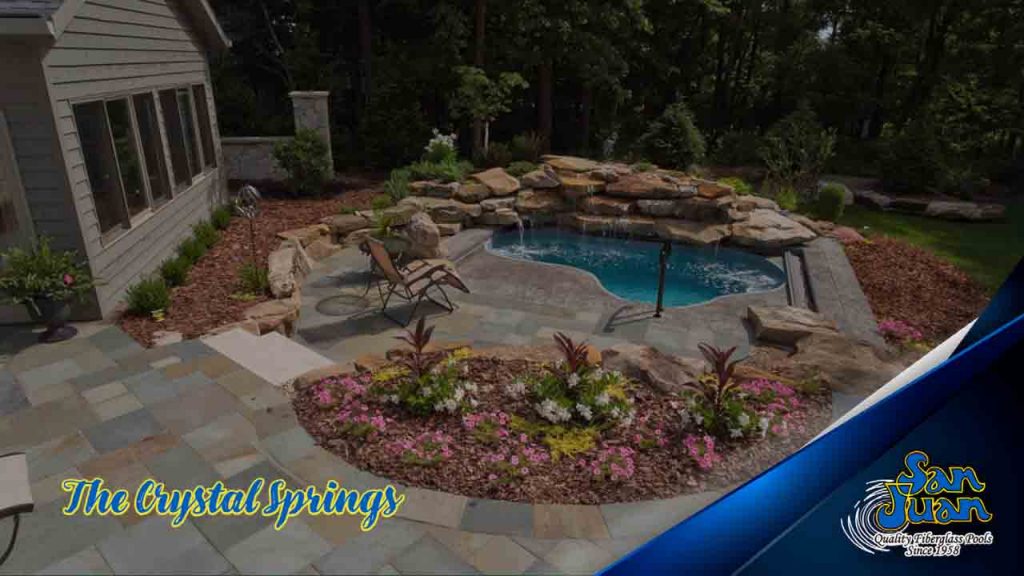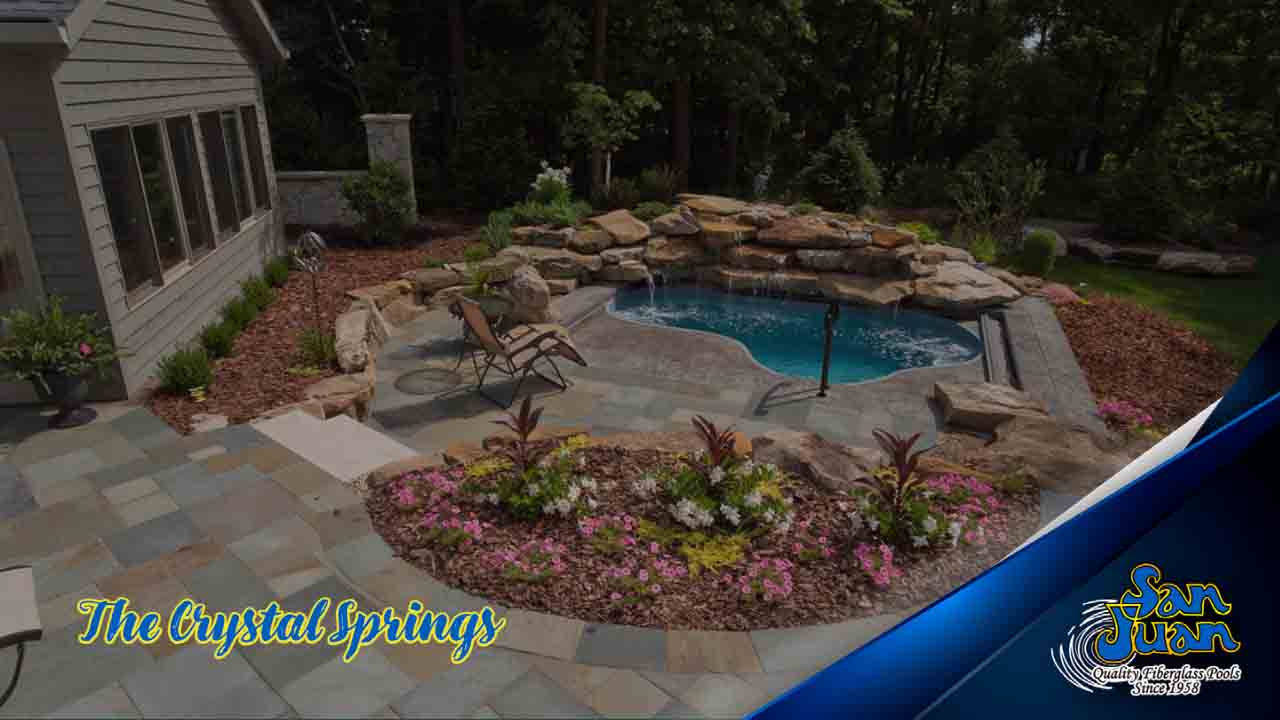 The Crystal Springs – Fiberglass Pool & Spa Hybrid Model
Alas, we've spent enough time advertising San Juan's huge selection of fiberglass swimming pools. Instead, we believe it's time to shed some light on our fiberglass spa options that we have available. The Crystal Springs is a wonderful option for our clients who prefer to relax and soak in their backyard oasis. This beautiful fiberglass shell is considered to be a hybrid model because it can function as a pool or spa depending on your needs.
If you desire to heat this pool/spa for an extended swim season, no problem. This can easily be achieved due to its total water volume of 3,900 gallons. In addition, this fiberglass spa includes a small footprint that creates a very intimate and comfortable atmosphere for you and your guests.
Petite Size & Free Form Shape
The Crystal Springs only requires a total surface area of 119 SQFT. This is a very petite footprint and fits quite snugly into small backyard spaces. We love its free-form design because it creates an interesting seating arrangement.
Shallow End Steps & Dual Bench Seating
Upon entering the Crystal Springs you're greeted by a set of shallow end steps that connect to a dual set of bench seating. These benches wrap around the majority of this fiberglass spa and create comfortable areas to rest and converse.
If you're into massage jets, this would be a great opportunity to install some rotating nozzles along various points along the wall. You can maximize your comfort by installing different nozzles for unique massage stations. Or you can simplify the design and heat it for a relaxing soak during colder months.
5′ Depth and Total Volume of 3,900 Gallons
The Crystal Springs only reaches a maximum depth of 5′. This is a safe and comfortable depth for most swimmers and you're sure to appreciate the easy maintenance of its 3,900-gallon water volume.
The Features of The Crystal Springs
In conclusion, the Crystal Springs is a beautiful free-form design. This unique shape can operate as a hybrid pool or spa depending upon your usage requirements. Its petite size of only 3,900 gallons makes maintaining the water chemistry a breeze. In addition, you can heat this pool/spa to extend your swim season into colder months for great usage.
Lastly, you can boost the design with some beautiful LED Lighting or massage jets. We recommend this design to clients who live in colder environments. It's a great way to escape the long, chilly season of Fall / Winter and an exceptional option for water therapy.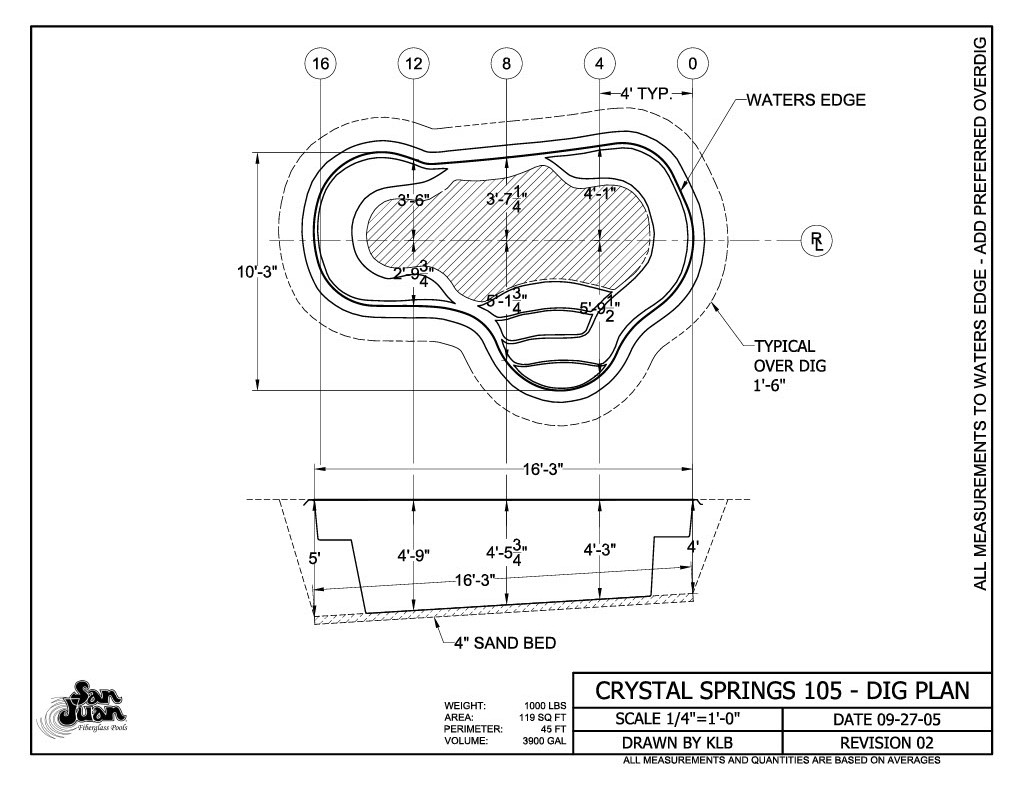 Connect with San Juan Fiberglass Pools online:
Visit the San Juan Fiberglass Pools WEBSITE: https://bit.ly/SJPWebSite
Visit the San Juan Fiberglass Pools GMB: https://bit.ly/SJPGoogleMyBusiness
Like San Juan Fiberglass Pools on FACEBOOK: https://bit.ly/SJPFacebook
Follow San Juan Fiberglass Pools on TWITTER: https://bit.ly/SJPTwitter
Review Us On Google: https://bit.ly/SJPGoogleReviews
Google Maps: https://bit.ly/SJPMaps
Google Search: https://bit.ly/SJPGoogleSearch